If you are searching for the HTC U12 display replacement, your search ends right here. On this page, we offer a complete combo of display and touch screen digitizer glass for HTC U12, which a technician can use to replace a broken display or touch screen digitizer glass.
So if you have damaged your HTC U12 accidentally, there is no need to worry as you can easily replace its combo and restore a new life to your phone. The combo replacement is the only option to replace a broken display, and even the official service center relies on combo replacement to restore broken screens.
What is the meaning of the HTC U12 display combo?
These days, all mobile phones use folder technology. It means that display and touch screen glass are combined, and you can't replace them individually. If you try to separate the touch screen glass from the display, you run the risk of breaking the display as well, and after that, you have to replace the combo. That's why we always suggest a combo because it works perfectly without any degradation in the screen quality.
Would you please take a look at the actual HTC U12 combo display photos below? As you can see, the display goes hand in hand with the touch screen glass, and this is what you need to replace after a broken display or touch screen glass. All you need to do is, take out the broken part from your phone and install a new one. That's all. If you have any further questions about the HTC U12 display replacement, please feel free to contact us at 9587954273.
HTC U12 Display Specifications
| | |
| --- | --- |
| | This display is 100% original, tested and suitable for HTC U12. |
| | HTC U12 display combo is a complete set of display and touch screen digitizer glass. |
| | All the issues related to the display or touch screen glass can be fixed with this part. |
| | We offer 100% original display replacement and guarantee same quality as the original. |
| | It is very easy to replace the broken display with a brand new display unit. |
| | We test each display on the actual motherboard of the respective phone before dispatch. |
| | You can also test the new display and verify its flawless condition before assembling. |
| | We offer a 30 days return, refund and replacement guarantee on all products. |
| | We pack your products very carefully in hard plastic boxes for maximum safety. |
| | The display is readily available in stock and we can ship it on the same day when ordered. |
| | You can order the product using Cash on Delivery or Onlne Payments (additional 10% discount). |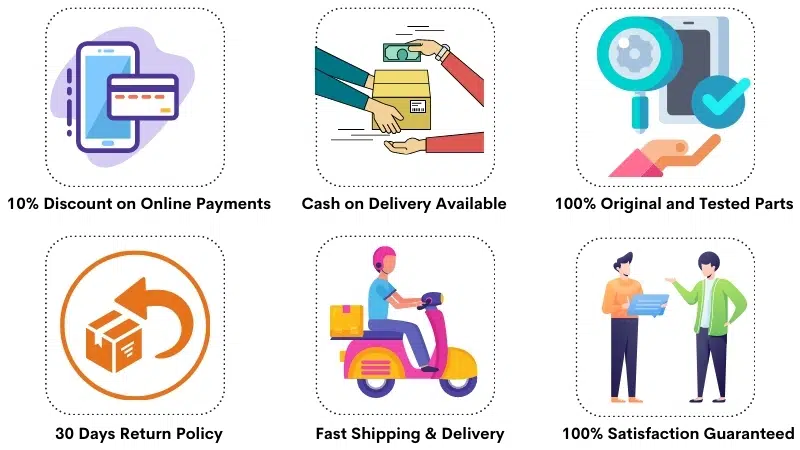 Frequently Asked Questions
Q: How much does it cost to replace a broken HTC U12 display in India?
The price of a 100% original HTC U12 display replacement is around Rs 2800-3000. We are not sure if duplicate screens for this model are available in the market. The HTC U12 is a hard-to-find model and is usually not available in the local market.
Q: Can you also repair my phone and install the display?
Some have asked if we can install the display on their phone, but we don't do repairs. When you order a display online, you'll need to seek the help of a local technician to install the display on your phone. It would be better to talk with a technician first, make necessary arrangements to install the display, and then order the product.
Q: How can I replace only the touch screen glass and reuse the same display?
You most probably want to know about how to replace only the glass and reuse the same display. If that is your intention, we are sorry to disappoint, but only touch screen glass is unavailable. We don't sell duplicate spares or provide support for makeshift solutions, and that's why we don't sell such parts.
Sometimes, when you visit a technician and show your desire to replace only the glass, he'll ask you to arrange the necessary spare part. You'll try to find it online and might end up wasting your money on the wrong parts. Even if you get only the touch screen glass, the final results will be nowhere near the original quality.
Q: Can I use this display in other models of HTC?
If a customer can't find a display replacement for a particular model, he usually tries to see if any other models' display will suit his purpose. Please note that mobile phone screens are generally not interchangeable, and one display might not work with other models. It stands true that some screens support various models, but that's not applicable in this case. For example, if you try to use the HTC U12 display with HTC U12 Plus, that will not work.
Q: What is the origin of original and duplicate screens?
As we all know, a mobile phone display needs manufacturing before it gets into the market. The same stands true for the HTC U12 display, and lots of factories in China make mobile phone screens. Some factories are known for their quality and supply original screens to big companies like HTC, Oppo, Vivo, etc…
These manufacturing factories are the OEMs because they manufacture original spares, later assembled in the phone. So a display coming from an OEM manufacturer is the original one. These factories employ stringent quality control, and their products are usually very costly, but the quality is top-notch. An authentic display usually costs twice the duplicate display.
On the other hand, many small factories (also called third-party manufacturers) make duplicate screens and supply them in the market. Such screens cost half of the original screens and are known as a first copy display. The markets are piled up with such screens because they are cheap, but their quality is trashy. All the trade in the local market happens only in the segment of first copy screens.
Q: How would I know that the new HTC U12 display is functional?
Customers often worry about receiving a defective display that doesn't work on their mobile phone. Almost all customers ask about this because it is useless if a display is faulty or doesn't work. Please note that before we ship a new display to our customers, we manually test it for working and then dispatch it to you. When you get the product, you also get 30 days testing period to test and verify the outcome. Please note that testing a display doesn't mean installing/pasting it on your phone.
It means that you can connect the new display to your phone's motherboard in an open condition and take a trial of it. If the display works perfectly during the trial, then you can install it on your phone. If you face any issues with the new display, you can always return it in the same condition as received.
Q: Can I return a display after gluing it and removing the screen guard?
Please note that if you glue a display to your phone, it means that you've already tested it and found it working correctly. Under no circumstances you'll be able to return a used product to us because that's against the policy. Even if you remove the screen guard of the product, you can't return it because that is not allowed. If you face any problems, we are more than happy to help you, but you've to follow all the terms and conditions strictly.
Q: What are the precautions for installing the display?
It is elementary to install the display, but you shouldn't try it yourself if you are not qualified. Incorrectly Installing the display can cause many issues with your phone and spare parts, and you certainly want to avoid that. Always make sure the following:
Always charge the phone completely before you open it.
Don't remove the broken display before testing the new display.
It is not essential to decouple the broken display to test the new display.
You can connect the new display to your phone's motherboard after opening it from the rear side.
Always test the display to your satisfaction and use it for at least 10 minutes to ascertain its quality.
Assemble the display gently without using excessive pressure.
Don't use overly tight rubber bands to fasten the display after pasting.
HTC U12 Display Photos
These images show the actual HTC U12 combo used for replacing a broken display or touch screen glass. If you have any questions about this display, please feel free to contact us at 9587954273.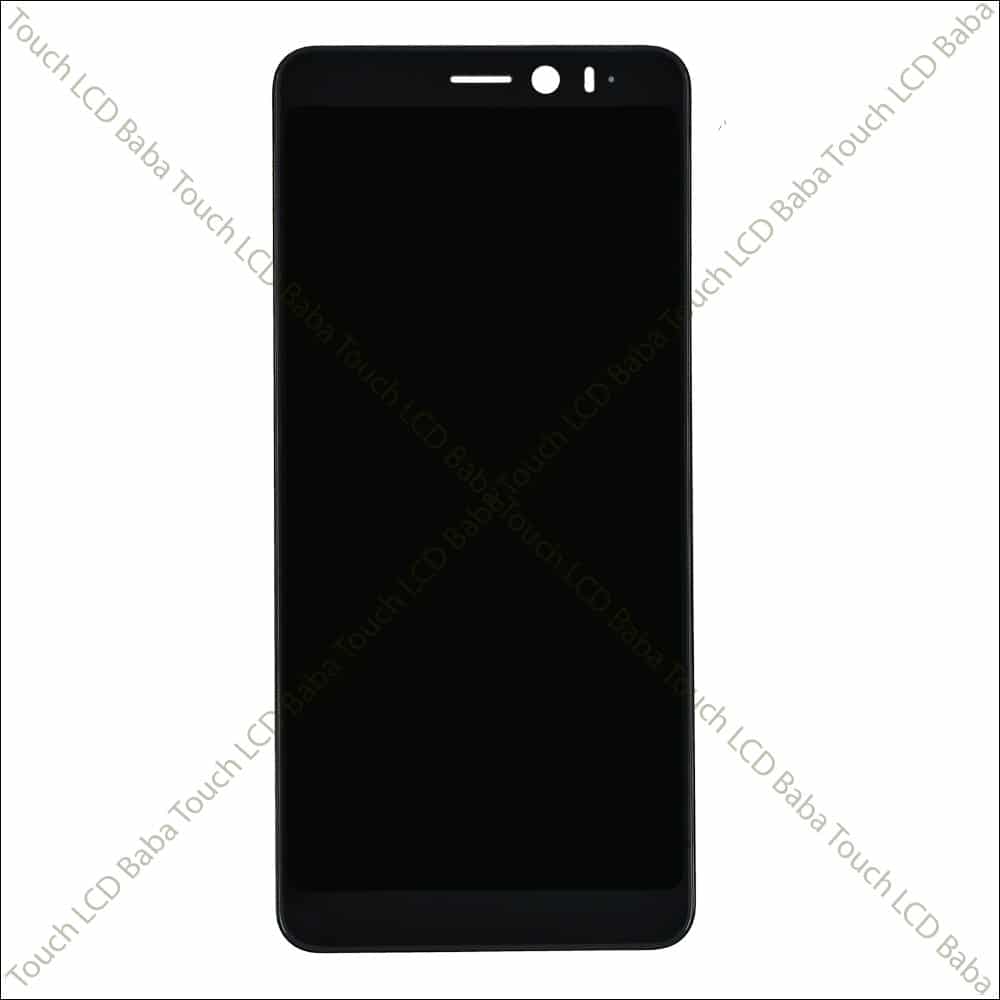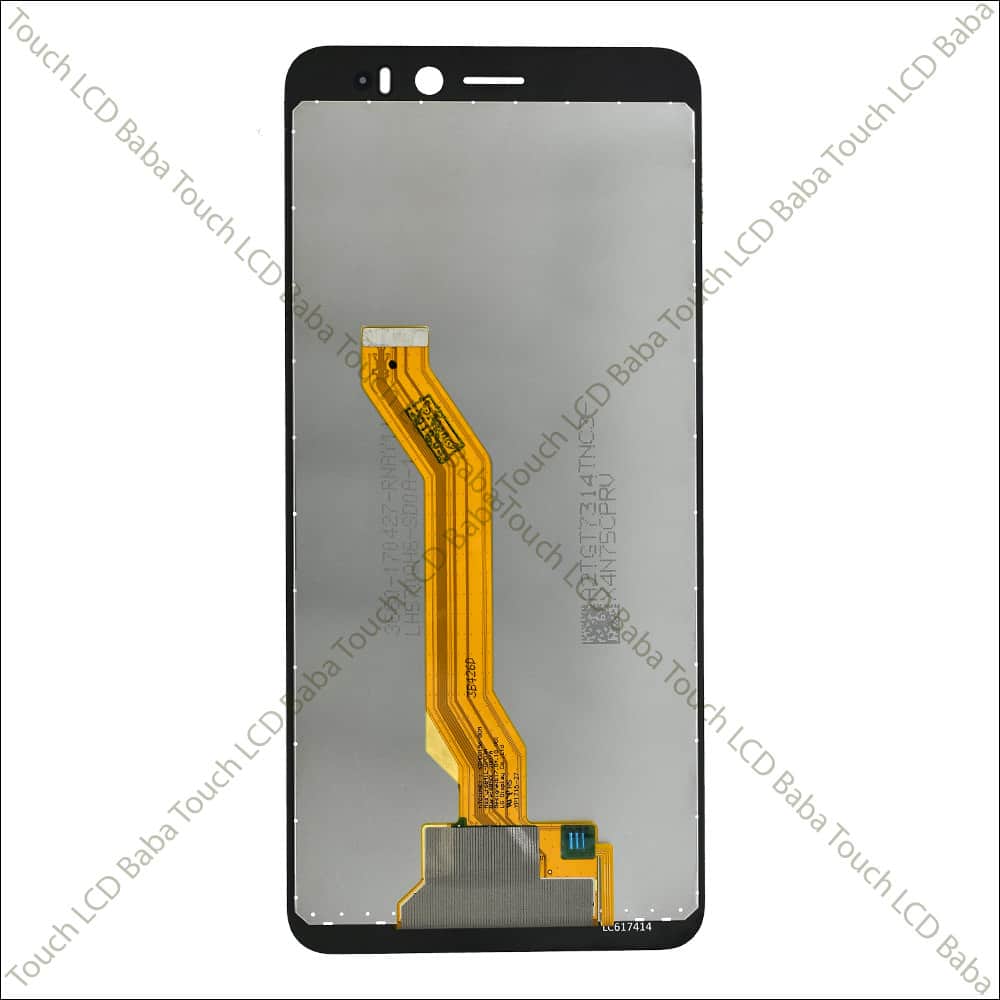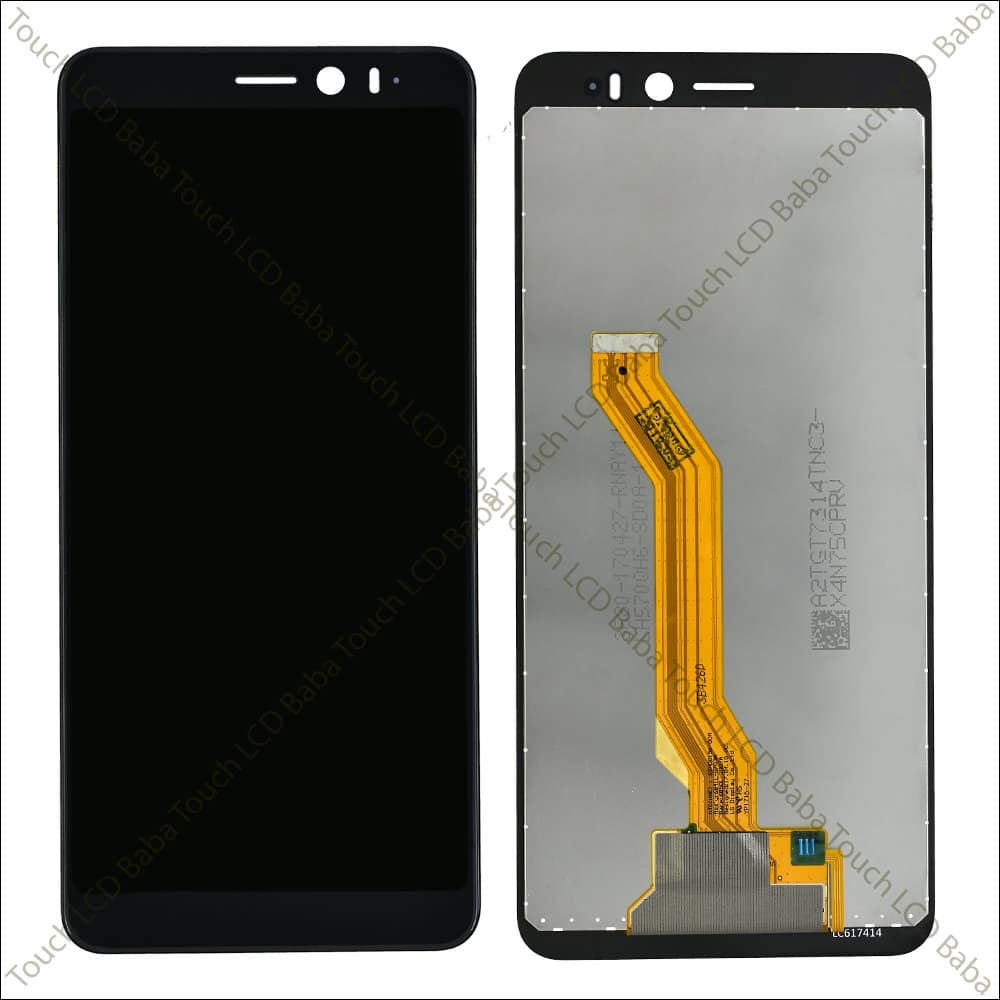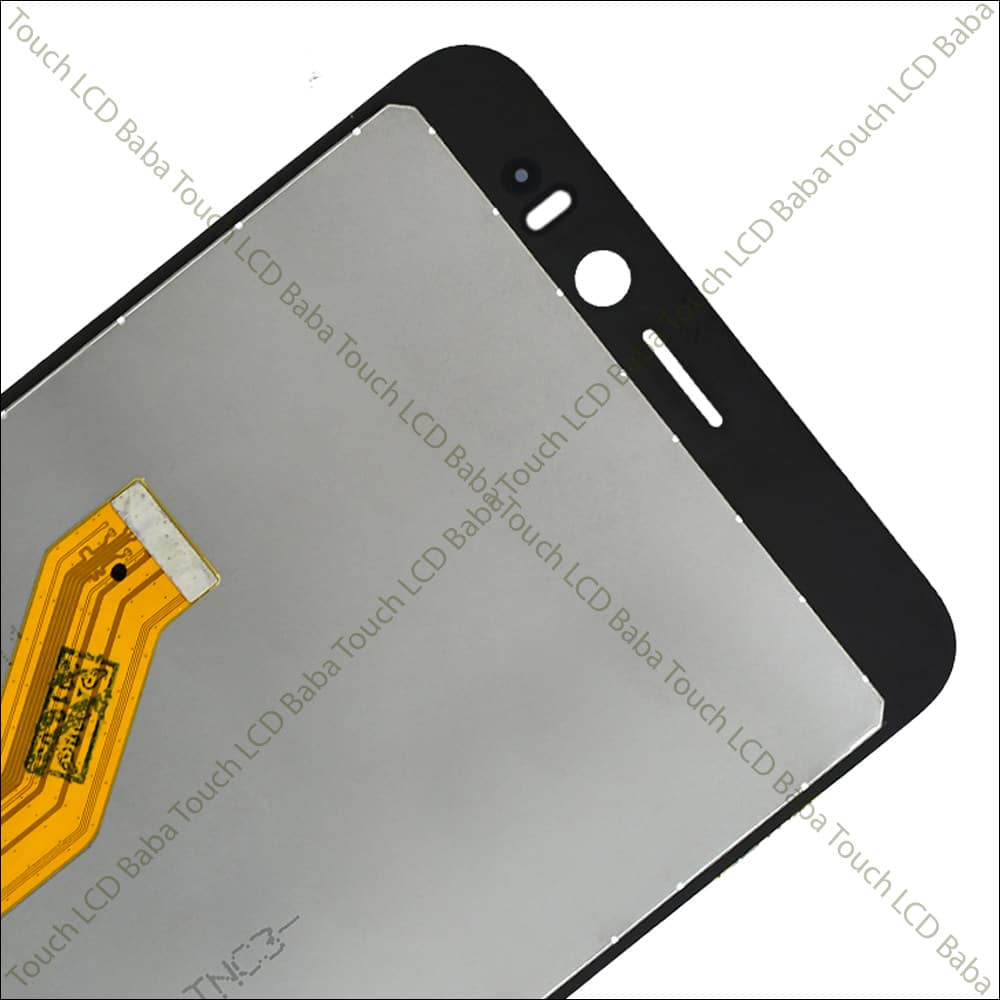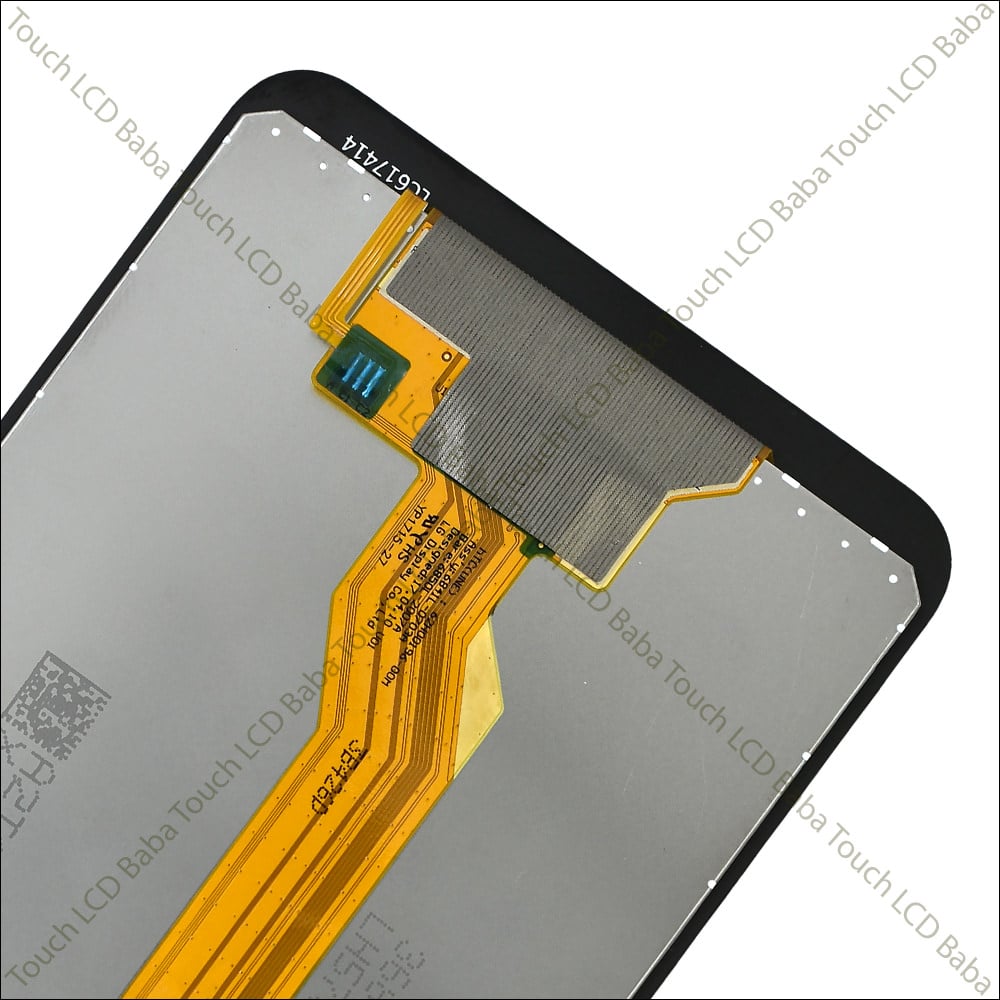 Shipping, Return and Refund Policy
All the products supplied by us come with 30 days return, refund, and replacement guarantee. To return a product, It should be in the same condition as we sent. You can't use or fix the new display if you want to replace it. For complete details about Shipping, Returns and Warranty, please click here.