If you've broken the screen of your Infinix S5 Lite phone, we are here to help you with buying a brand new original screen replacement. In today's technology-oriented generation, managing without a phone seems to be next to impossible. All our daily tasks are dependent on phones such as online banking and payments, booking a cab, online shopping, official interactions, and study materials.
As we are subsequently proceeding towards a technology-integrated world, possessing a phone has become quintessential. When you've got your hands on a good phone with great features, you just cannot take chances with the safety of its display. In case if the Infinix S5 Lite display gets broken, we have got a full-proof guide regarding quality display replacement solution for your phone. Your search for an authentic Infinix S5 Lite screen replacement solution ends here with our pocket-friendly display price.
What happens when the Infinix S5 Lite Display Breaks?
When the display of your Infinix S5 Lite phone gets cracked or broken, the performance and touch screen functionality becomes limited to a certain extent. Over time the user also feels agitated and frustrated over the broken display as it not only destroys your phone's looks but also restricts its integrated features and functionality.
It throws a negative impact on the consistency of the performance of your phone. A phone with a broken screen always attracts unwanted attention and embarrassment whenever it is popped out of the user's pocket. Even your parents and peers mock at you for not taking preventive measures to protect the display of your phone.
To overcome such problems, either the user has to conceal the damages temporarily or buy a new display replacement for their phone. There always remains a fear of unauthentic products in the market, but we provide you with 100% original display that will serve you for a long time.
How to get the Infinix S5 Lite display repaired?
It is always advisable to get the display of your phone repaired through a professional source. People usually tend to opt for a cheaper source for the replacement, but they do not understand the value of original screen replacement.
It is very easy to replace the broken display of Infinix S5 Lite. You just need to take off the broken screen from your phone and install a brand new screen in place of that. Getting your work done professionally will help you in restoring your phone in its original consistency as it used to be.
The Infinix S5 Lite display folder is the absolute optimum and best-in-class solution for your cracked or broken screen display. Our display replacements go through an optimized testing process for quality and performance checks to deliver you the best service commitment. The screen display replacement unit offered from us is manufactured by OEM (Original Equipment Manufacturer), which means that you will be getting the 100% original ones that you have got at the time of your purchase.
To replace the broken display, you can contact the official service center, but the charges will be high there. The second option is contacting a local dealer for the replacement, but usually, you'll face quality issues, and sometimes the screen may not be readily available. The third option is buying from a reliable vendor online and then get it replaced by a mechanic. You can choose the option which suits you the best.
What is the price of the display so high?
It is not the first copy at cheap rates, but it is the original one as it is coming directly from the authentic manufacturer. As a result, the display brightness, and the contrast will be the same and as original as the initial one. We do not compromise upon the quality and output.
If you want to get an Infinix S5 Lite display for a low price, you can purchase a duplicate first copy display from the local markets. Such screen replacements are short-lived, but at least you can use your phone for some time. We don't trust the duplicate screen replacements, as that's why we sell only originals.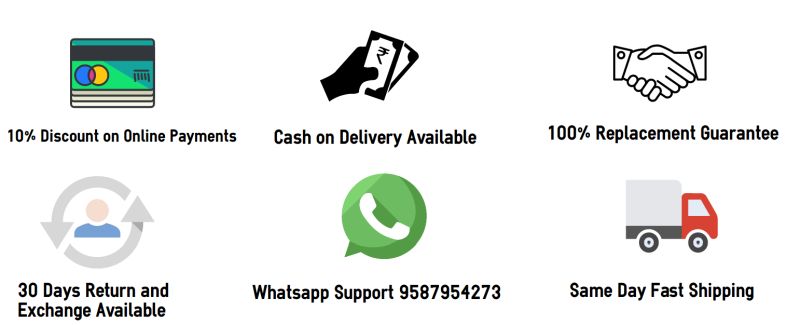 Can I replace the broken screen myself at home?
Yes, you can even do it yourself as per your convenience, as the process is not a complex one. All you need to ensure is to take extra care during the process of removal of the old screen and placement of a new display panel.
To educate yourself, you can watch the screen replacement videos on YouTube and then proceed for the display replacement. Once you have accomplished this task with flying colors, you are all set to enjoy your phone again with its authentic display quality.
Infinix S5 Lite Display Specifications
| | |
| --- | --- |
| | This display is 100% original, tested, and suitable for Infinix S5 Lite, model number X652B. |
| | Infinix S5 Lite display type 6.6″, the display type is is IPS HD+ LCD and display resolution is 720 x 1600 Pixels. |
| | It is a complete unit of display and touch screen glass combined into one. |
| | We make sure to test each display before shipping out to our customers. |
| | We have tested this screen, and It is perfectly suitable for the said model. |
| | The display offers 100% perfect brightness, colors, and sharpness. |
| | We buy our stock directly from the OEM manufacturer who makes for the company |
| | We offer 30 days replacement and returns in case of any defects or issues. |
| | The screen is suitable for all the variants of the said model. |
| | The stock is readily available, and shipping time is excessively fast. |
| | We also offer Cash on Delivery or Online Payments as payment methods. |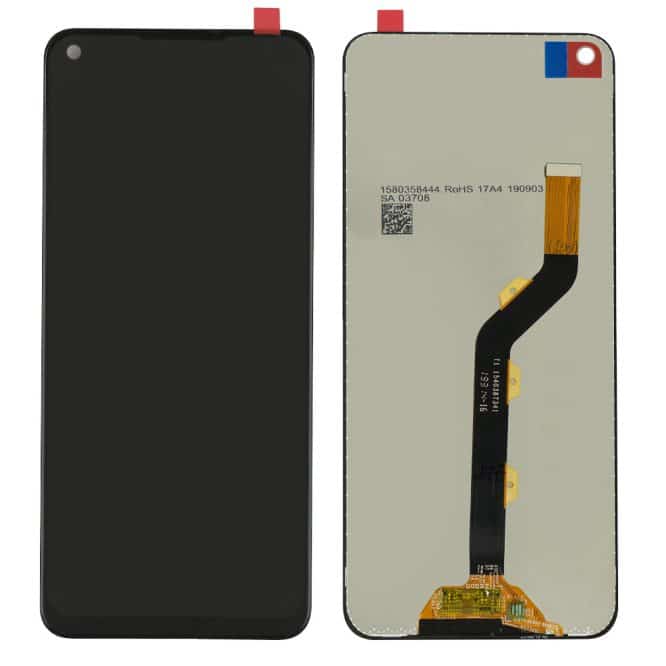 Frequently Asked Questions
Q: How much does it cost to replace a broken Infinix S5 Lite display in India?
The price of a 100% original Infinix S5 Lite display replacement is around Rs 2600-2800. If you buy a first copy screen replacement, then the combo costs about Rs 1300-1500 in India. You may have to pay additional repairing charges on top of the display's price to a mechanic.
Q: What is the Infinix S5 Lite display combo, and what includes in it?
The Infinix S5 Lite display folder comprises a pack of LCD along with the touch screen glass. The combo is packed with protective seals and is shipped securely with the utmost care and vigilance to prevent the damages.
The complete display unit is the easiest solution to the problem and can be easily applied, even by the laymen. No professional technical or software knowledge is required to use the combo.
Q: Should I purchase a first copy duplicate display? 
If you do not want to compromise upon the quality and performance of your phone, then never purchase the first copy display. Such screens don't come with the original components and also do not carry a warranty for defects with them. Also, the glass used in a first copy display is very fragile and breaks again in no time.
Q: Why is there a variation in the display's price available in the local market?
There is a variety of display folders available in the market through different sellers. Mostly they are either the first copies or local, duplicate ones comprising of a low quality which end up generating functional problems in your device.
Hence, it is always preferable to purchase the original ones such as OEM display combos if you want the authentic product. The price of an original product will always be on the higher side, and that's why the screens available in the local market are cheap.
Q: How do you inspect the screens, and how can we test the display before fitting? 
We have a spare Infinix S5 lite phone in our office, and we use its motherboard to test each screen before shipping. After checking the screen, there is no chance of a defective product going into the customer's hands. Whenever we purchase new screens from our suppliers, we test them one by one and keep them separate. Whenever an order comes in, we take one from the tested ones and send them to the customers.
Now once you receive the package, you can also test the display to ascertain its working condition. To do that, just connect the new display to your phone's motherboard in an open condition and turn on the phone. Once the phone is on, you can check the touch screen and almost everything you want to. At this point, don't paste the screen in your phone or remove the warranty stickers.
Q: How much will the mechanic charge for fixing the display on my phone? 
The necessary installation charges to install a new display are Rs 150-250. In some cases, when the mechanics are not available in abundant, some greedy mechanics can take advantage of the situation and ask for more money. That's why It is tough to give you the exact idea, but the justified charges are 150-250 rupees all over India.
Q: What is the difference between the original screen and the screen you sell? 
There is no difference between the original screen and the screen we sell. It is because both screens come from the same manufacturer and are identical in terms of build quality. So even after display replacement, you won't realize any difference in the quality because everything is the same as before.
Q: What If the display damages during transit? 
We pack your products very securely, and hence there is no chance of the damage in transit. Still, we buy insurance for each parcel, and in case of any in-transit damage, the customer will always get a free replacement.
If you excessively worry about in-transit damage, you can always record an unboxing video when you open the parcel. If you find any anomalies, simply forward the video to us, and we'll do the needful.
Shipping, Return and Refund Policy
All the products supplied by us come with 30 days return, refund, and replacement guarantee. To return a product, It should be in the same condition as we sent. You can't use or fix the items If you want to return. For complete details about Shipping and Returns, please click here.