We offer a 100% original iQOO Z5 display replacement on this page, and this product can help you replace a broken display or touchscreen glass. Finding a mobile phone display in the local market is not a big deal, but you can't find original screen replacements in most places. At Touch LCD Baba, we offer 100% original screen replacements, which help you overcome all the display and touchscreen glass issues. The best part is that after replacing the display, you can enjoy 100% original colors, quality, and brightness.
Most customers rush to the local market to buy a display replacement as soon as their original display cracks. You can get bargain deals in the local market, and if you're looking to repair the phone for the lowest possible price and don't prefer the original quality, the local market is the best option. However, if you don't want a low-brightness display and a laggy touchscreen, you should always consider buying the original display because non-original products don't last long. You can buy a 100% original display replacement on this page and easily replace the broken display.
What is the meaning of the IQOO Z5 display combo?
When the phone skids out of your hands and you want to repair it, you certainly need a new display unit, and that's called a combo. A combo consists of an inner display and the front layer of touchscreen glass. Whenever the touchscreen glass or inner display cracks, you need a new combo to replace the broken part, and that's what the word combo/folder stands for.
All mobile phone combos are similar, and the market is full of non-original screens. These screens don't perform like the original and are sold for lower prices.  All local screens are unreliable and don't work for long, and you must waste a lot of money in the long run on repeated replacements. Therefore, don't fall into the trap of saving money and always buy original screen replacements.
What is a first-copy display, and do you get this for low prices?
A first-copy display is a non-original product sold for Rs 1200-1300, but its quality is very bad. Quality refers to the display's brightness, color reproduction, touchscreen smoothness, and all other vital aspects. A fake display doesn't pass these tests and significantly degrades your display's quality. If you watch movies with a duplicate display or capture photos using the camera, you can't get the original feel, colors, and satisfaction. A first-copy display is cheap because it deteriorates your phone's overall quality.
It would be best to always ponder before buying copy screens as their brightness is shallow, and you can't see anything on the screen in direct sunlight. The touchscreen response is laggy and inaccurate; you must press it several times to make it work. A duplicate display draws much more battery power and overheats your phone. These are the screens you get for low prices in the local market, and if you're not willing to sacrifice the quality, you shouldn't buy non-original/first-copy screens from the market.
iQOO Z5 Display Specifications
| | |
| --- | --- |
| | This display is 100% original, tested, and suitable for IQOO Z5, model number Vivo I2018. |
| | The IQOO Z5 display is a 6.67″ Full HD+ IPS LCD, and the resolution is 1080 x 2400 Pixels. |
| | It is a unit of display and touchscreen digitizer glass combined into one. |
| | We always test and verify each display for 100% flawless working before shipping it. |
| | We buy our stock from the OEM manufacturers to ensure 100% original quality. |
| | You can easily test the new display before installation to ensure its perfect condition. |
| | We offer a 30-day return, refund, and replacement period (In unused condition without installation). |
| | The new display offers a 120Hz refresh rate, HDR10, and  650 nits brightness. |
| | We pack fragile products very carefully, accompanied by additional protective layers. |
| | Our delivery service is available all over India, and you will also get the tracking details. |
| | You can order the product using Cash on Delivery or Online Payments (10% additional discount). |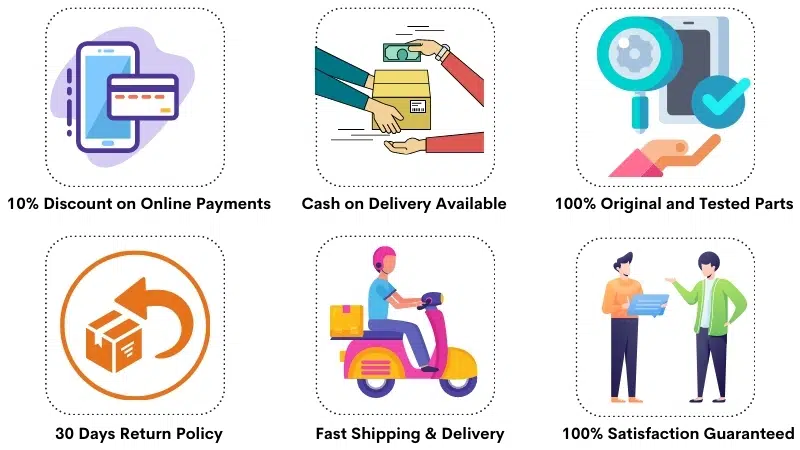 Frequently Asked Questions
Q: How much does replacing a broken iQOO Z5 display in India cost?
A 100% original iQOO Z5 display replacement costs around Rs 3200-3500. You can easily get non-original screen replacements for a low price, but you'll not be pleased with the display's quality after replacement. If you don't want to sacrifice the original quality, you should always buy an original display; otherwise, you can go for non-original screens.
---
Q: What's wrong with buying a local display?
Many customers want solutions for the lowest price and often want to hear good words about fake products. We are sorry, but there is nothing good with a local display, and you're just pleasing your mind if you're looking for the best things in fake products. All local screens are bad in quality, malfunction very soon, and never last long. You're free to buy non-original screens if that's what you prefer.
---
Q: I've broken only the touchscreen glass. What should I do?
The touchscreen glass comes in close connection with the display, so you must always replace the complete combo. In the local market, you can find many technicians offering glass replacement services, but the risk is yours. It means that if something adverse happens during glass replacement, they are not responsible for that. Here are the major problems with glass replacement :
If you replace only the glass, it breaks again within the next few days.
Fake glass can't withstand any impact and breaks again like tempered glass.
Glass replacement will dampen the display quality by a considerable margin.
The display often cracks during glass replacement, and you must replace the complete combo.
A repaired display can't resemble the original brand-new display's quality.
A fake touchscreen glass costs Rs 50, and you pay a huge sum to replace only the glass.
Please note that glass replacement is always a compromise and is not meant to provide the original brand-new display's quality. Therefore, you should try glass replacement if you are ready to compromise on the display quality and don't worry about the long-term durability of your phone.
---
Q: Do you offer only the touchscreen glass without the display?
No. We don't offer only the touchscreen glass. If you want to replace only the glass, the technician doing the replacement should arrange it. Please note that only touchscreen glass costs Rs 50-100, and technicians usually charge Rs 500-600 for the glass replacement. You can understand the quality of spare parts available for such a low price.
---
Q: Can I replace the iQOO Z5 display myself at home?
We know that replacing the display is not a marathon, but you shouldn't undertake this task as a beginner. Some customers try display replacement by watching a YouTube video but don't have skillful hands. Please note that things can go wrong if you don't have the proper tools and expertise. We suggest seeking a local technician's help installing the display, which would cost you around Rs 200.
---
Q: How can I identify an original iQOO Z5 display myself?
An original display will look 90% similar to your factory-fitted display and offer the same display and touchscreen quality. Please check the actual product on the website and compare them with your factory-fitted display's appearance with our display. If you buy a non-original display, its appearance will be completely different, and you can easily identify it as a duplicate.
Additionally, if you can't understand the display quality by looking at the product, you can easily test it on your phone without assembling it. Connect the display's flex cable to your phone's motherboard and turn on the phone. As soon as the phone boots up, if the display is non-original, you'll see that the logo is less bright, colors are faded, and brightness is around 50% of the original. It is always a 100% foolproof technique to test the display before installation to identify the original and copy the display yourself.
---
Q: What are the four major drawbacks of duplicate display?
These are the four major drawbacks of a duplicate display :
Low brightness and faded colors: The colors are dull and damp compared to the original display's color profile.
No endurance to the smallest drops: The display cracks easily, even on the smallest drops, and you must replace it repeatedly.
Laggy and incorrect touchscreen response: You can't touchscreen swiftly, so many typos will automatically happen.
High battery consumption: A duplicate display consumes much battery power, and you'll notice reduced battery endurance.
A duplicate display is an open invitation for trouble; you shouldn't buy it unless that's a compulsion. We understand that all customers can't buy original screens for various reasons and have to settle for low-quality products even after being aware of all the consequences.
---
Q: What can I do if you send me a fake display?
Customers who have burned their hands elsewhere often doubt everyone. If you had a bad experience with any other vendor, that doesn't mean everyone supplies fake products. You can easily match our display with your stock display and conclude. We offer 100% original screens and a 30-day return period on all the products. So, it would be best to come out of your trust issues because business can't occur without trust, and you have nothing to lose.
---
Q: What if the new IQOO Z5 display doesn't work?
Many customers ask if they can return the display after installing it in case it doesn't work. Please note that returns are not acceptable after installation because you can easily verify the display's working condition before installation. Simply put, you can connect the new display's flex cable to your phone's motherboard in an open condition and take a trial. You don't need to assemble the display to test it.
If you had a misconception that pasting/installing the display on your phone is mandatory to test it, that's not true. You can easily test the display before installation, use the touchscreen, verify the working condition of the product, and after that install it. If a doesn't doesn't work during testing, you can easily return/replace it without any problems. All unused screens can be replaced without worrying but you won't run into any such consequences and that's a promise.
IQOO Z5 Display Photos
These images show the actual product you'll get after your order. If you've any questions about the iQOO Z5 display replacement, please call us at 9587954273.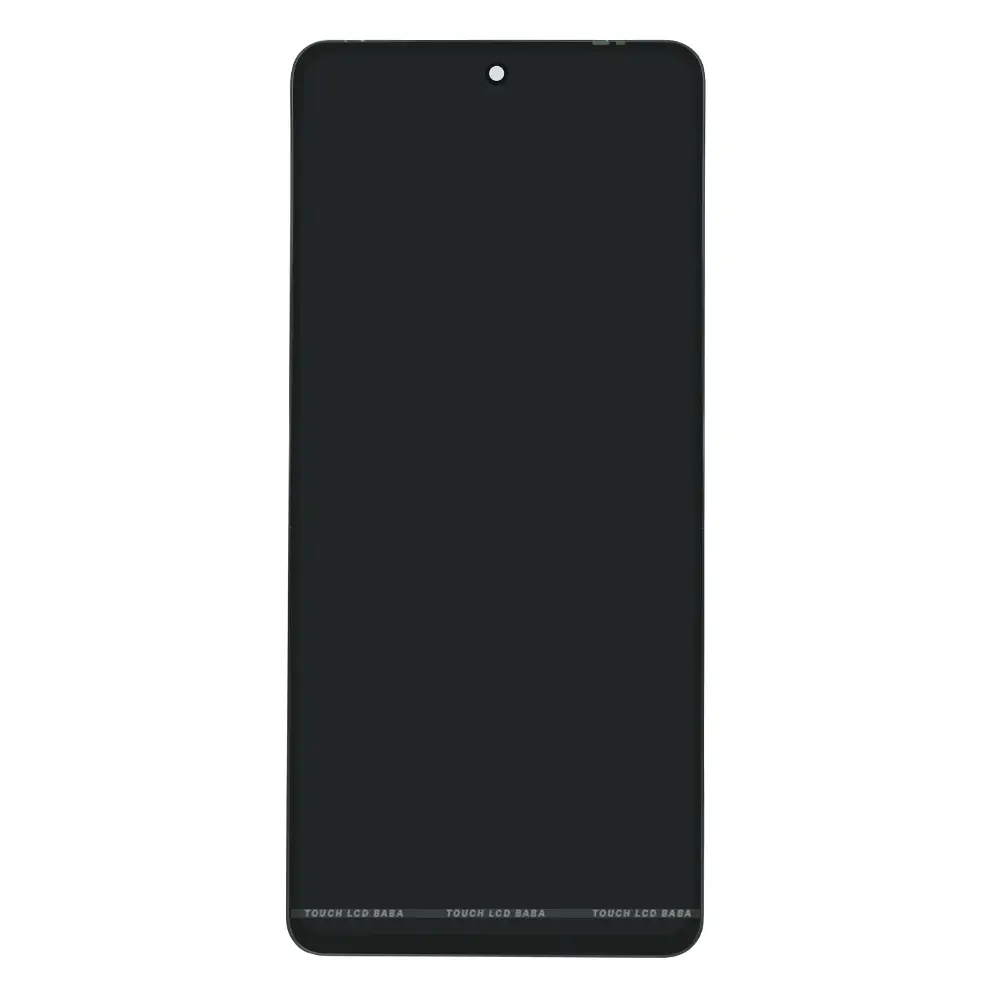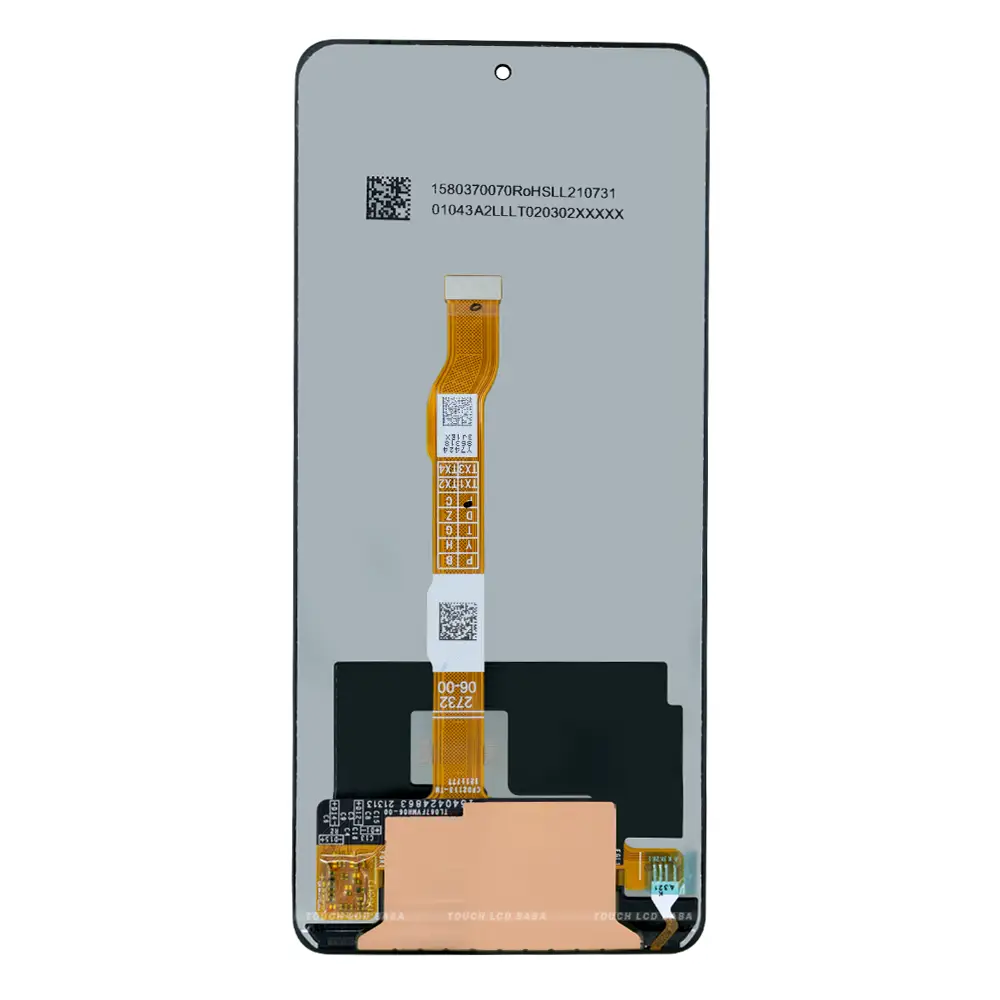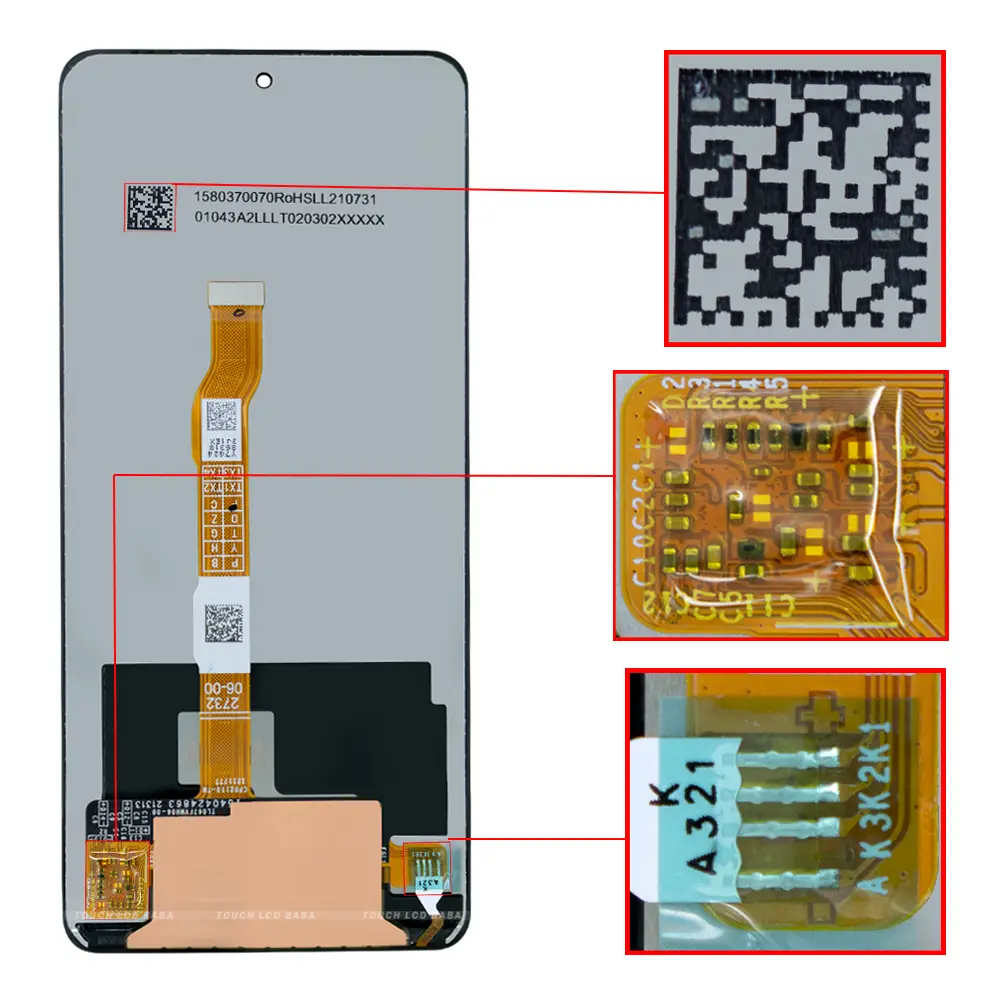 Shipping, Return and Refund Policy
All our products come with 30 days return, refund, and replacement guarantee. To return a product, It should be in the same condition we sent. You can't use or fix the new iQOO Z5 display if you want to return it. For complete details about Shipping, Returns and Warranty, please click here.