If you arrived on this page, you probably want to purchase an original display for Motorola Moto E7 Power. The popularity of mobile phones has gone through the roof, and now almost everyone owns a mobile phone. In such a scenario, accidental drops are unavoidable, and when that happens, a mobile phone screen needs a replacement.
We can easily find tempered glasses for all the models in the market to protect the screen from minor damages. Certainly, the use of tempered glass is helpful, but still, you can't avoid screen damage. The tempered glass acts as a shield against frontal drops, but it can't absorb much pressure. The protective glass and the main touch screen glass will break if the force is directly applied from the front side. If you had tempered glass on and the display still broke, it is normal.
Moto E7 Power Display Specifications
| | |
| --- | --- |
| | This display is 100% original, tested and suitable for Motorola Moto E7 Power, model number XT2097-6. |
| | The Motorola Moto E7 Power display size is 6.51″, the display type is IPS LCD and resolution is 720 x 1600 pixels. |
| | You get a complete unit of display and touch screen digitizer glass merged into one. |
| | We always test and verify each display for perfect working before dispatch. |
| | You can easily test the new display even without assembling it on your phone. |
| | We sell 100% original screen replacements and that's why price is a bit high. |
| | You get the same colors, quality and brightness as your factory fitted display. |
| | The quality of the display will not degrade and touch screen will work with same fluidity. |
| | We allow 30 days time period to test and verify the working condition of new display. |
| | The display is readily available in stock and turnaround time is very fast. |
| | You can order the product using Cash on Delivery or Online Payments (additional 10% discount). |
What to do after a broken Moto E7 Power Display?
Sometimes, we start worrying too much about a broken display while it is normal and happens to almost everyone. You'll not always break both the display or touch screen glass, but in most cases, only the touch screen digitizer glass will break, and the inner display will continue to function normally. You should still be able to use the scratched touch screen glass and operate the phone normally.
A mobile phone display doesn't stop functioning on minor drops, and hairline cracks are more common. You can still use your phone, but you should prepare yourself to replace the broken display. Customers often continue to use the phone, and then someday, everything stops working, and now they are left with no option.
When the Moto E7 Power display breaks, you don't need to worry because original screen replacements are available. Buy a new original display and replace the broken one without any further ado.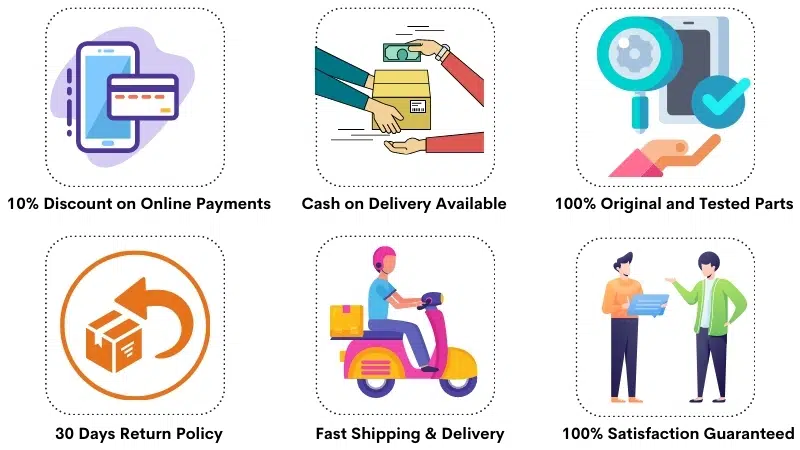 Original Display Vs. Duplicate Display
Before buying a new display, you should know that all mobile phone screen replacements are not equal. The local market offers only duplicate screens, which are not good for your phone. You can find a detailed explanation below.
A) Original Display
At Touch LCD Baba, we sell only original folders so that you can enjoy the same quality as before. The original display furnishes precisely the same colors, quality, and brightness as your factory-fitted display. There is no difference in appearance or output.
We buy original screens from OEM factories that supply these products to the actual company. Original screens indeed cost twice a duplicate display, but their quality is so satisfying. Therefore, if you don't want to compromise on quality, you should always purchase the original display.
B) Duplicate/First Copy Display
Many customers want to purchase a new display for meager prices, and manufacturers have realized the customer's mindset. For this reason, many third-party manufacturers make duplicate screens using the lowest quality material. These screens don't offer the same colors, quality, and brightness as before, and that's why these are a compromised solution.
These duplicate screens are probably the easiest way to deceive customers. When you go to the market to replace the broken screen, you are actually unaware of reality. You ask a technician for a Moto E7 Power display price, and he assures you about the original quality. He won't have the original display in hand; he installs a duplicate copy display and charges you for the original. It has been happening in the local markets for years, and you should be aware of that. You can easily gauge the display quality by testing it before installation. A duplicate screen offers very poor brightness and queer colors, which are easily detectable.
Frequently Asked Questions
Q:

How much does it cost to replace a broken Moto E7 Power display in India?
A 100% original Motorola Moto E7 Power display replacement costs around Rs 2900-3000. You can also buy duplicate screen replacements from the local market if you prefer low-cost solutions, but their quality won't resemble the original display's quality.
Q: What should I do to get the same original display quality?
Many customers want the same original as they had before but are not willing to spend money. Please note that it is not possible to get the original display for the lowest price. If you desire that, you'll get a duplicate display which will offer 50% quality of the original. If you want to get the original quality, purchasing an original display is the only solution.
Please also note that no miracles can lower the price of the original display. Some customers believe that they found an original display for a throw-away price or got the best deal. Such things are nothing but daydreaming, and under the hood, you get a first copy display. It is certainly possible to purchase a display for a low price but only the duplicate one.
Q: How much price difference is normal between a first copy and an original display?
A first copy Moto E7 Power display costs Rs 1500-1600 while the original display costs around Rs 3000. The original display costs twice as much as a duplicate display, and it is normal. If you search online, you'll find different prices on various websites, and that's something you shouldn't be confused about. The websites offering low prices deal only with duplicate screen replacements, and that's true. So if you are naturally attracted to a lower price and order a product, that will be a duplicate display.
The price difference directly correlates with the quality difference. If you pay 50% of the original display costs, you'll get the quality in equal proportion. Many customers think that original and duplicate screens are the same, but that is not true. If a technician says that a duplicate display offers 99% quality of the original, you should also use your mind to understand that a product that offers only 1% lesser quality is available for half price. So if you pay Rs 1500, you'll get a third-party manufactured replica screen which you'll also affirm after installation.
Q: Is it possible to check and verify the quality of the new display before installation?
Yes. You can always check and verify the quality of the new display before you install it on your phone. To test the new display, you need to connect with your phone's motherboard and turn on the phone.  The new display will start working normally, and you can test it as per your satisfaction. You can use the touch screen, type messages, test the dial pad, send WhatsApp messages, and do usual things. After simulating the testing process, you can finally install the display on your phone.
Q: How do you test the new Moto E7 Power display before dispatch?
We use various techniques to test the display, and using the motherboard is one of them. Our team of expert technicians tests the Moto E7 Power display on the motherboard and simulates the testing as a real customer will do. When the screen passes our testing blueprint, only then it gets shipped to the customer. Please note that testing the display is mandatory before shipping it to the customer. We also used display tester machines to verify the immaculate condition, and still, you always get a testing warranty on all display products.
Q: What if the new display doesn't work upon testing?
When you order a product from Touch LCD Baba, it comes with a testing guarantee. It means that you can test the display before you install it on your phone and verify it yourself. If you face any issues while testing the new display, you can always return it or seek a replacement. Please note that you can't replace a display after testing and then pasting it on your phone. When you install the display, it approves that you had tested the product and found it working flawlessly.
Q: Do you also install the display or only deliver it?
We don't replace/repair the phone now, and our business is limited to selling original spare parts. You'll need to seek a professional technician in your city to install the display, which is usually a straightforward job. It would be beneficial to make the necessary arrangements beforehand to install the display and order the product.
Q: What about the damage while transportation?
We take full responsibility for any damage which occurs during transportation/courier. We pack your products with the utmost security, and the inner content will never damage in any condition. Still, you can always record an unboxing video when you open the parcel and forward that to us if you find any anomalies.
Motorola Moto E7 Power Display Photos
These photos show the actual part you'll get after your order. This is a complete folder of Moto E7 Power which you can use to replace a broken display or touch screen glass.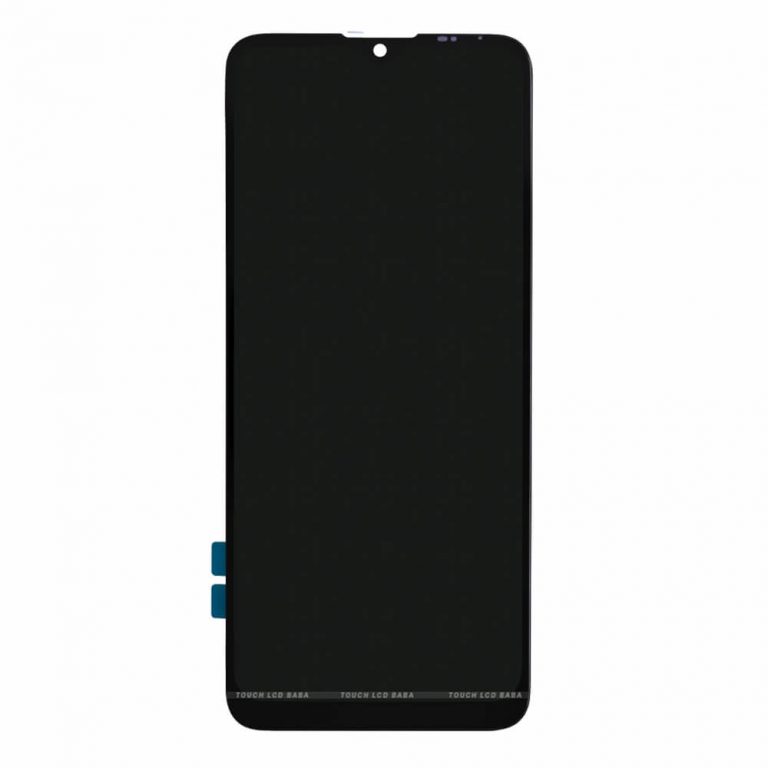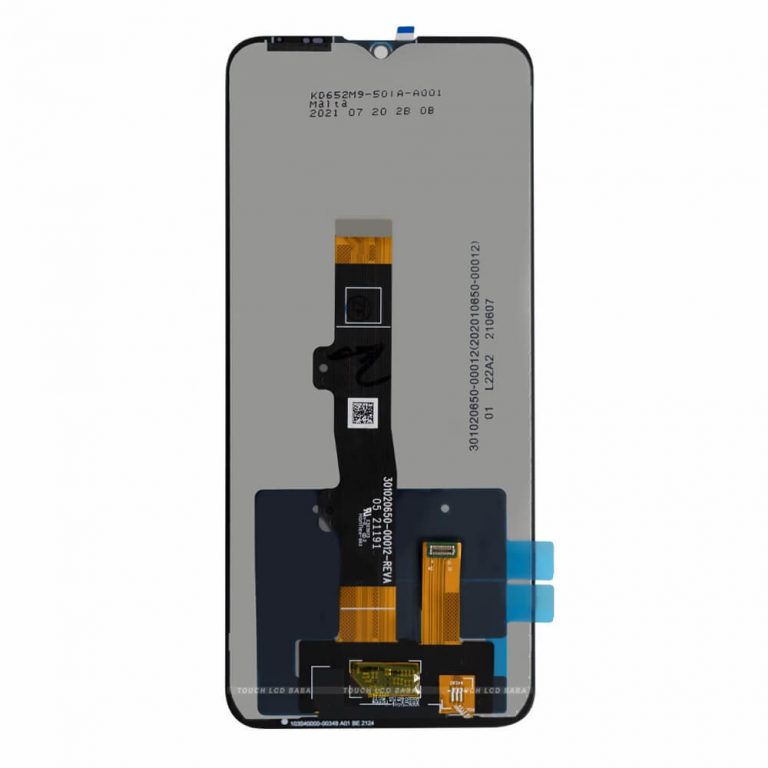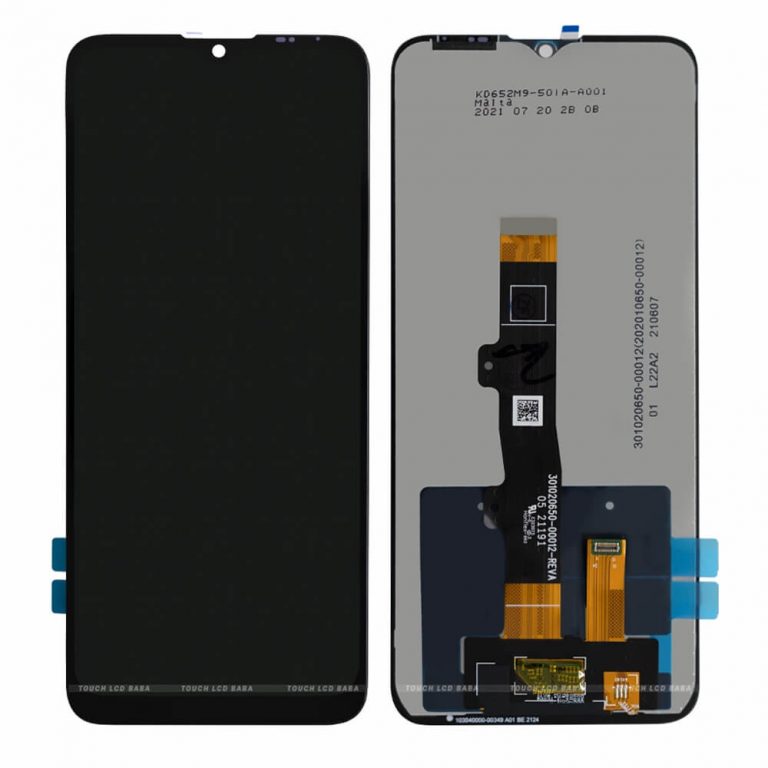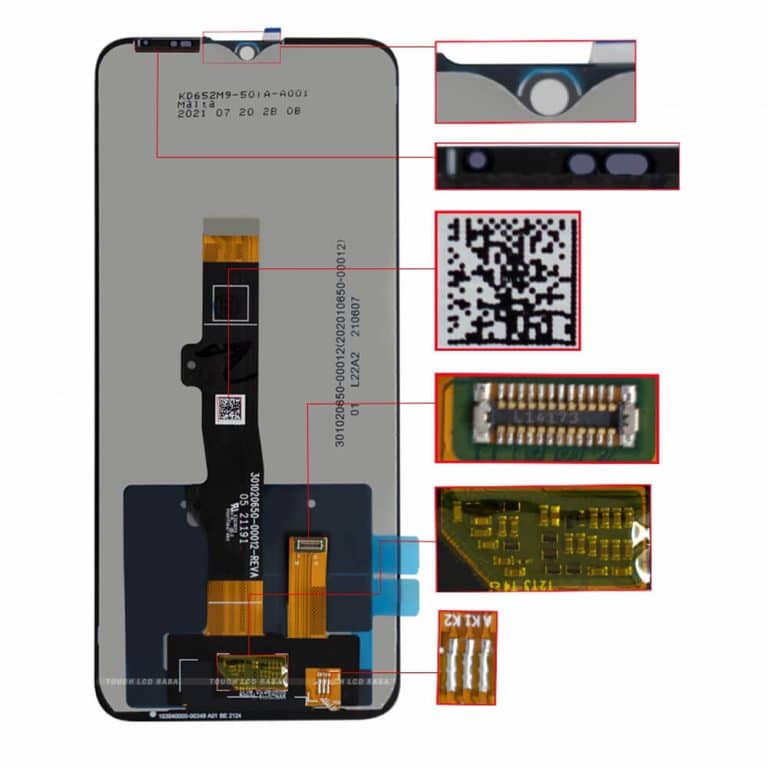 Shipping, Return and Refund Policy
All the products supplied by us come with 30 days return, refund, and replacement guarantee. To return a product, It should be in the same condition as we sent. You can't use or fix the new Moto E7 Power display if you want to return it. For complete details about Shipping, Returns and Warranty, please click here.