You have found the right product if you are trying to find a Motorola Moto G40 fusion display accompanied by its outer frame/bezel. If you want to buy a without-frame display for this phone, please visit this page. If you got confused about the with and without frame display, please read the complete information on this page. It will help you choose a product that best fits your needs.
What does a Moto G40 Fusion display combo refer to?
A display combo is a replacement part used by everyone to replace a broken display or touch screen digitizer glass. The word combo refers to a combination of IPS LCD, and Touch Screen Glass merged into a single unit. A combo consists of two individual parts, display and touch screen glass.
During the final phase of manufacturing a phone, display and touch screen glass are combined using LOCA glue. A combined display module offers much better quality, clarity, and durability. There is no gap between the display and touch screen glass, so dust can't penetrate the display. Hence, you can enjoy an excellent display experience for a very long time.
What is the frame/bezel/outer ring?
The outer frame is the front side plastic portion of the phone and acts as a holder for the display. A display combo fits inside this frame, and when the front side frame is out of shape (bent/curved/broken), you should purchase the display with the frame.
You can purchase a without frame display, but without having a good flat base, you can't mount the display inside the frame. Just imagine a curved front side body, and you need to install the display inside it. That won't work, so you need the outer frame when the damage is beyond ordinary in some isolated cases.
Moto G40 Fusion Display With Frame Specifications
| | |
| --- | --- |
| | This display is 100% original, tested and suitable for Motorola Moto G40 Fusion, model number XT2147-1. |
| | The Motorola Moto G40 Fusion display size is 6.8″, the display type is IPS LCD and the resolution is 2460 x 1080 Pixels. |
| | You get the display and touch screen combo accompanied by the outer frame. |
| | Our testing engineers test each display for 100% perfect working before dispatch. |
| | We pack the content very carefully in hard plastic boxes for maximum protection. |
| | The display combo comes pre-fitted in the frame. |
| | The display installed on your phone and what we supply comes in from the same manufacturer. |
| | You can easily resolve all the display and touch screen related issues by replacing the combo. |
| | All products arrive with a 30 days return, refund and replacement guarantee. |
| | The Moto G40 Fusion display replacement is available in stock and turnaround time is very fast. |
| | You can order the product using Cash on Delivery or Online Payments (10% additional discounts). |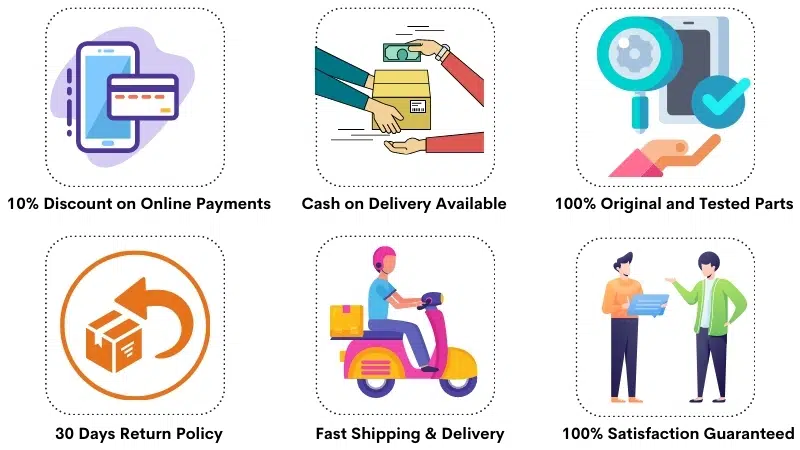 Frequently Asked Questions
Q: How much does a Moto G40 Fusion display with frame cost in India?
The price of a 100% original Motorola Moto G40 Fusion (model number: XT2147-1) display replacement with frame is around Rs 5500-5500. If you buy a duplicate display and a frame separately, you can save costs, but that would not be an original product.
Q: When should I buy the Moto G40 display combo with the outer frame? 
The outer frame has several names like bezel, front side frame, outer ring, middle frame, etc. Please note that you don't always need the display with the outer structure but only in specific cases :
The front side frame is curved, bent, and entirely out of shape.
If a particular corner of the frame is bent or broken.
One or multiple corners of the frame got chipped off after damage.
You purposefully want to replace the frame to renew your phone.
If you just broke the display or touch screen glass and the original frame is intact, you can use that without any issues.
Q: Why do customers love the Moto G40 display with the frame?
Some customers intentionally purchase the with-frame display even when the old frame is not damaged. A with frame display offers several added benefits over a without frame display.
It is easy to install the frame display because you don't need to paste the display manually.
The front half of the phone gets completely renewed, and you get rid of minor blemishes.
You can easily install a with-frame display at home with little know-how.
A with frame display doesn't leave any signs of repairing, while the glue will be visible if you paste a display manually.
If you are a picky customer and looking for the best value for your money, you should purchase the frame display without a second thought. You can't go wrong with such products because you get true value for your money.
Q: I already have the display combo. Do you sell the frame individually?
Some customers buy a duplicate display from the local market, but that comes without an outer frame. Their phone is badly damaged, they want to purchase the frame individually, but that's not available here.
You can purchase a duplicate frame from local markets because the original frame arrives only with the original display. A duplicate frame is nowhere equivalent to the original one and not sturdy. A local frame costs around Rs 200, but you will not appreciate the quality.
Q: How does the Moto G40 display installation work? 
It is easy to install a with-frame display. You don't need to depart the old broken display from the frame, and you need to paste the new display manually. You get a complete front half portion of the phone which you need to replace and make necessary connections. Here is a basic overview of installation :
First, you need to open the phone from the rear side.
Open all the screws and carefully examine all the parts.
Transfer all parts from the broken frame into the right locations in the new frame.
Test the display before you put everything back together.
Assemble everything as it was, and your phone is ready.
We hope you understood the basic overview of the with-frame display. If you've any additional questions, please call us directly at 9587954273.
Q: Is Moto G40 Fusion Amoled display?
No. The Moto G40 fusion is not an AMOLED display. Some customers read misleading specifications on random websites and believe them. You get an IPS display that offers amazing quality and clarity when purchasing the phone.
Q: Does the new display support a 120Hz refresh rate?
Yes. The display sold on this page is 100% original, tested, and supports the 120Hz refresh rate with HDR10. Customers often confirm the individual aspects of the new display, but that's unnecessary. As the display is 100% original, it supports all the features of the original display.
Q: How long does it take to deliver this product??
You'll be able to order this product only if the stock is available. After placing the order, the typical delivery is 3-4 days to all Metro locations in India. If you live in a small village or out-of-the-way location, one week can be delivery time. You can always call us to know the approximate delivery time.
Q: How to test and verify the display before installation? 
When you purchase a premium product and invest a considerable amount, you might worry if the product doesn't work. We understand your concern, but that will not happen because only tested products go to the customers.
When we receive a new batch of screens from one of our suppliers, we test and verify each display for impeccable working and then ship the product. You can also test the display easily before installation by connecting and testing it in an open condition.
Q: Can I return a display if it doesn't work? 
Yes. If you face any problems while testing the new display, you can easily return or replace the product. Please note that open condition testing provides accurate results, and you must test the display before heading for the final installation.
All the mobile phone technicians are fully aware of how to test the display before installation. They will connect the display to your phone's motherboard and turn it on. If the display is alright, it will start working as usual. If you face any issues, you can always return/replace them.
Q: How do you test the new screens? 
We test new screens on our Moto G40 fusion mobile phone's motherboard. We connect each display to our phone, try it for 100% perfect working and then dispatch it. After testing, we are 100% sure that our customers won't face any issues with the product.
Q: I couldn't find this display locally. Why? 
Please note that the mobile phone spare parts industry is huge, and you can't find all the models in one place. The local vendors mostly stock hot-selling models only because sourcing and maintaining more models require a significant effort and investment.
If you don't find a display locally or in the local service center, you shouldn't be surprised because it is expected. Even mobile phone technicians order spare parts regularly from the online marketplace because customers need those parts.
Motorola Moto G40 Fusion Display With Frame Photos
If you want to see the product images of the new display, here is how the new display looks. As you can see, the display comes pre-installed in the frame, and manually pasting the folder is not required.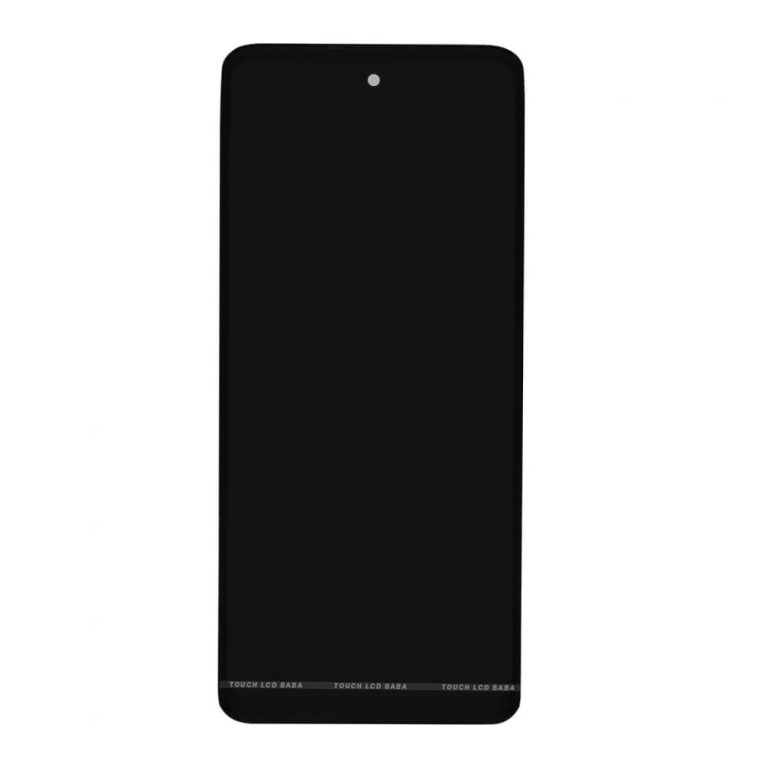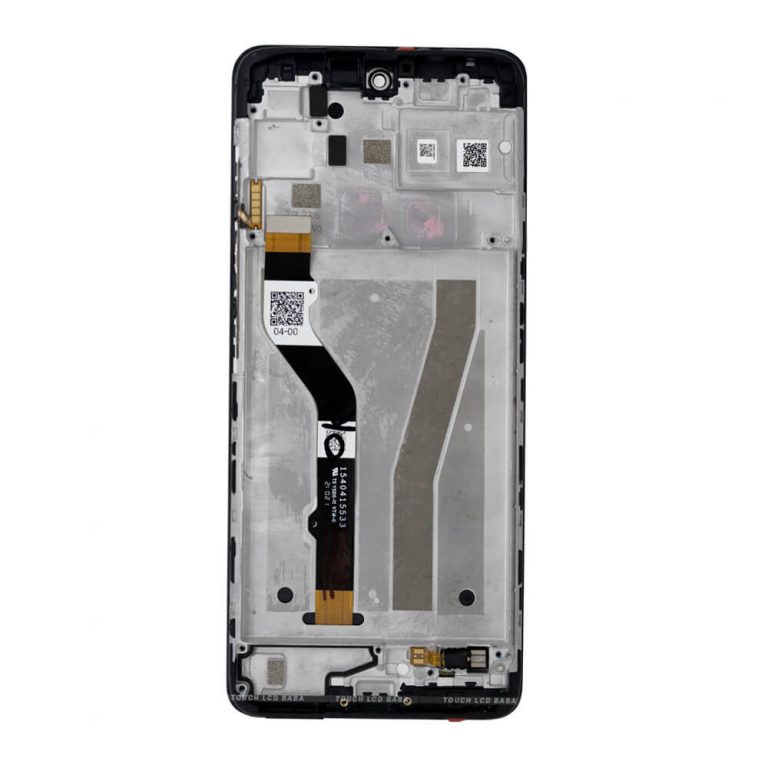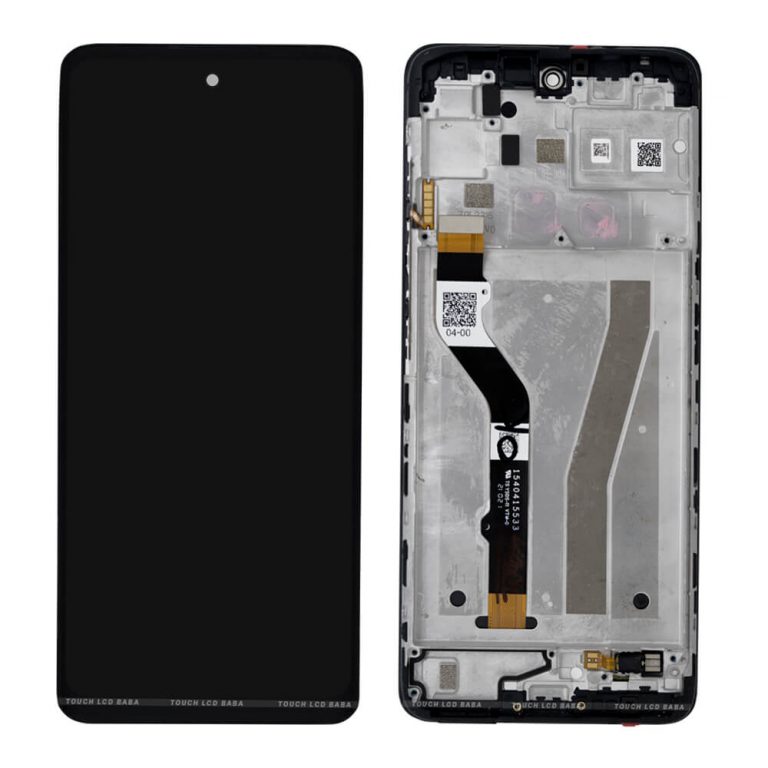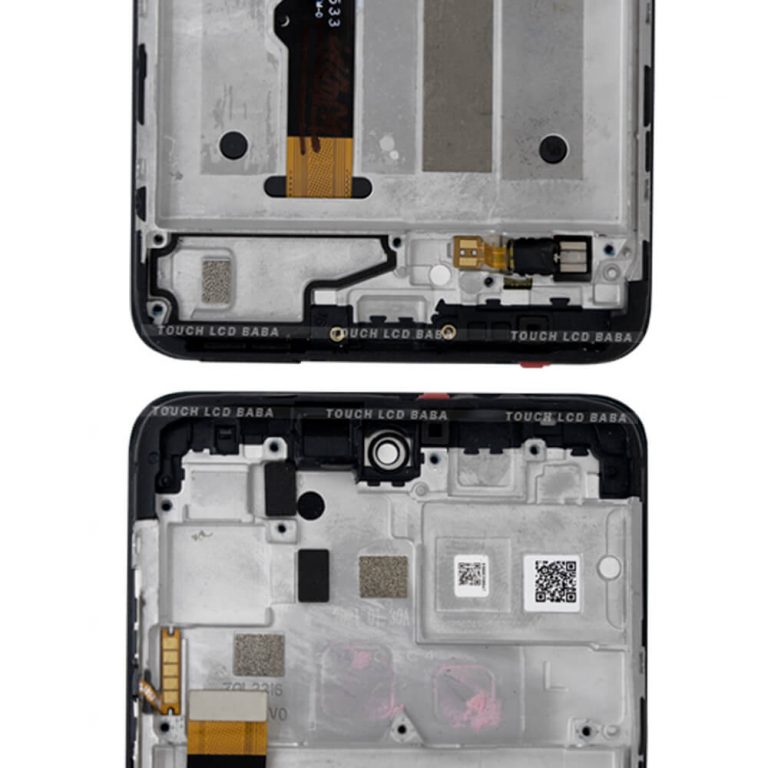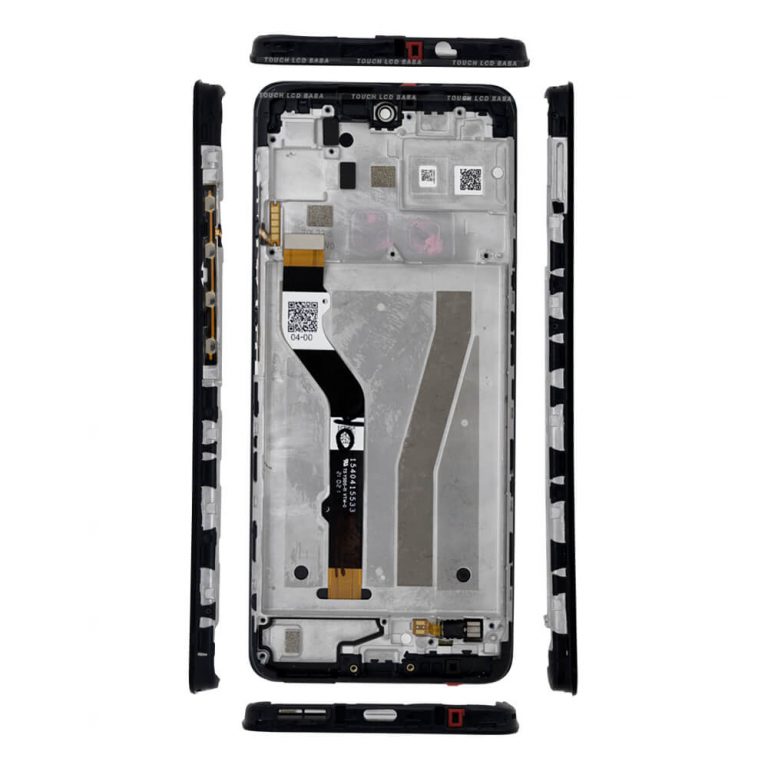 Shipping, Return and Refund Policy
All the products supplied by us come with 30 days return, refund, and replacement guarantee. To return a product, It should be in the same condition as we sent. You can't use or fix the new Motorola G40 Fusion display with frame if you want to return it. For complete details about Shipping, Returns and Warranty, please click here.