You have found the right web page if you arrived here searching for a Motorola Moto G5 display replacement. Moto G5 is a prevalent device of 2017, and if you still use this phone for your basic needs and need a display replacement, we have the desired spare part available for you.
The Moto G5 phone can easily damage if you drop it down from a moderate height on a hard surface. Accidentally dropping a mobile phone is the main reason behind a damaged display. However, It is not the end of the world, and you can easily replace the Moto G5 display with a new display unit.
When the Moto G5 display shatters, you may feel extremely frustrated and sad. It happens all the time because people love their mobile phones, and a damaged display saddens them. We believe that you should never worry about a broken display because it is very easy to replace the broken display with a little investment.
Moto G5 Display Specifications
| | |
| --- | --- |
| | This display is 100% original, tested and suitable for Moto G5, model number XT1677/XT1676. |
| | The Motorola G5 display size is 5.0″, the display type is IPS LCD and the resolution is 1080 x 1920 pixels. |
| | It is a complete combo of display and touch screen digitizer glass merged into one. |
| | You can use this combo to replace a broken inner display or top layer of touch screen digitizer glass. |
| | You can easily test the new display and verify its working condition before final installation. |
| | The new display exhibits the same colors, quality and brightness as before. |
| | We test each display on the actual motherboard of Moto G5 to ensure its working condition. |
| | We back our products with a 30 days return, refund and replacement guarantee. |
| | The Moto G5 display combo is available in two colors, Black and Golden. |
| | The display is readily available in stock and turnaround time is very fast. |
| | You can order the product using Cash on Delivery or Online Payments (10% discount). |
What is the meaning of the Moto G5 display combo?
The display combo is the only solution for a broken display or touch screen digitizer glass. The Moto G5 display is a unit of the inner display and top layer of touch screen digitizer glass, and you can't separate them. When only the touch screen glass breaks, most people only think about replacing touch screen glass. However, It is not possible as the touch screen glass is also attached to the display. You need to replace the complete combo if :
The display broke but the touch screen still works.
The touch screen broke but the display is still functional.
The display and touch screen are both broken.
So essentially, in any case, you need to replace the complete combo as both parts are combined. For this reason, if the Motorola G5 display or touch screen glass breaks, you'll need to replace the complete display and touch screen combo as shown on this page. All you need to do is, take out the broken display and replace it with the new one.
Common Customer Questions
Q: How much does it cost to replace a broken Moto G5 display in India?
The price of a 100% original Moto G5 display replacement is around Rs 2200-2400. You can also purchase a first copy screen replacement from the local market for around 1200-1300, but the quality of such products is abysmal. The installation charges are extra, and you can hire a local technician for that.
Q: Do you offer only the display or the touch screen individually?
Some customers want to replace the parts individually and seek only the touch screen or only the display. We are sorry, but we don't sell these parts individually as original parts are never available in this format. We sell only original screen replacements, and that's why only original combos are available. If you want to purchase alternative solutions, you should see the local market or the websites that deal in duplicate spares.
Q: Do I get the same quality in an original and a first copy display?
Many customers assure themselves that an original and a first copy display is equal in quality. They call our helpline and ask whether a first copy display will perform the same as the original, but the answer to this question is self-understood. If the duplicate display will perform like the original, who will purchase the original products?
For your kind information, you'll always get what you pay. If you pay around half of the original display's cost, you'll get the quality in equal proportion. So, you should never expect miracles to happen, and a duplicate product certainly can't perform like the original. A duplicate display offers 50% brightness and color reproduction compared to the original display, and we hope you get the point now.
Q: Can I install a golden display on a black color phone?
Yes. It is possible to interchange the colors. The Moto G5 phone is available in two color variants, Black and Golden. If you have a black phone and want to install a golden display, you can certainly do that without any problems. Please note that if you change the colors, the phone might look a little queer, but that doesn't affect the usability aspect of your phone.
Q: How to test the new display without doing the installation?
You can easily test the new display even without installing it, and that's mandatory. When you receive the package, you must test the new display before doing the final installation. To test the new display, you should connect it to your phone's motherboard in an open condition and then turn on the phone.
In the open condition, you can test the new display like it's assembled on your phone. When you are satisfied with the performance of the new display after testing it, you can proceed with the final installation. If you face any problems while testing the product, you can always opt for a return, refund, or replacement.
Q: Can I use the same display in Moto G5, G5s and G5s Plus?
Please note that Motorola has launched three different models with similar names, and these are :
Moto G5
Moto G5s
Moto G5s Plus
All these models are different, and you can't interchange the display. Some customers assume that the display will be common, but that's not true. The product listed on this page is suitable only for Moto G5 and will not work with other models. Therefore, before ordering the display, please verify your phone's model number and then order the product. If you've any confusion, you can always contact us at 9587954273.
Q: Is it possible for a display to go wrong during installation?
Yes. It is certainly possible for a display to go wrong during installation. Please note that mobile phone screens are fragile and proper installation is also a vital ingredient of the whole process. If you carelessly install a display, overuse glue, or bend the flex cables, you will face the consequences, and that's why mobile phone screens come with a testing guarantee only. Once you've tested that a display is fine, that's the end of the seller's responsibility. Now it is your responsibility to install the display correctly.
Moto G5 Display Photos
These are actual product photos, and as you can see, it is a combined module of the display and touch screen digitizer glass. If you've damaged the inner display or top layer of touch screen glass, you need this display combo to overcome the damage.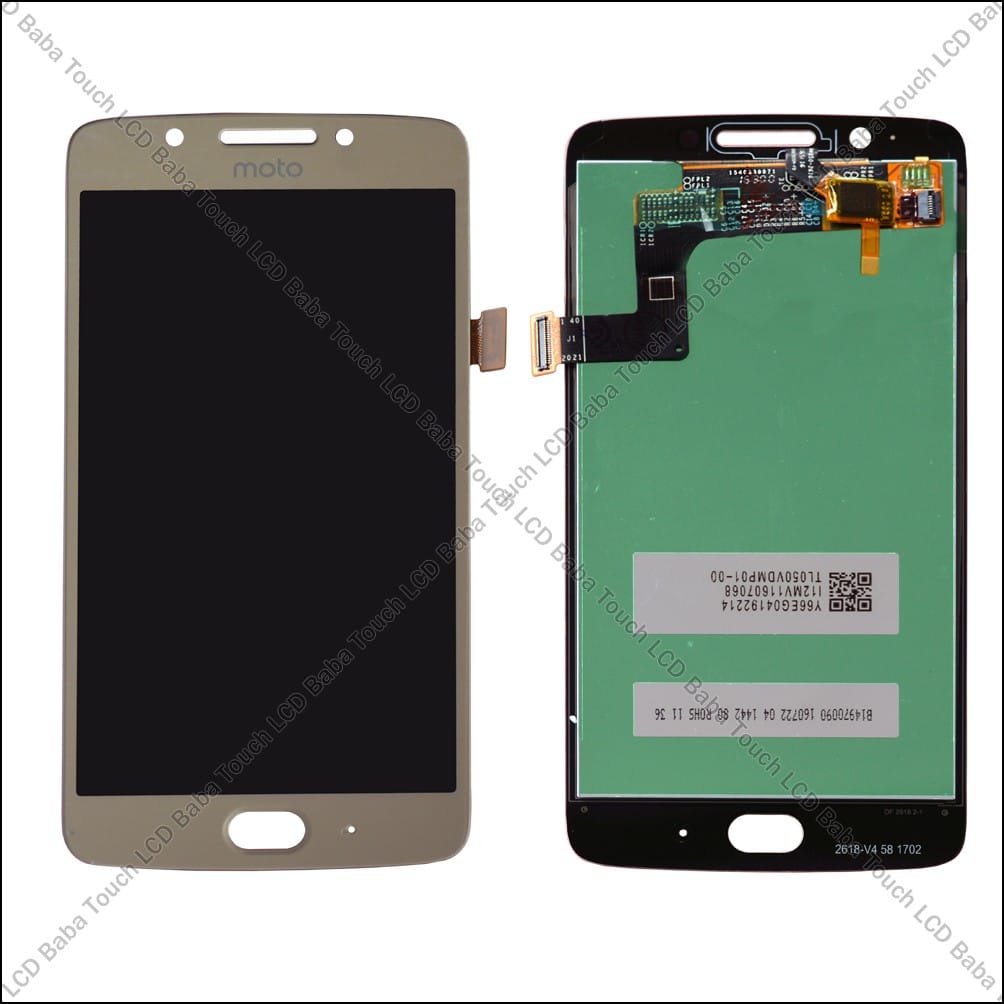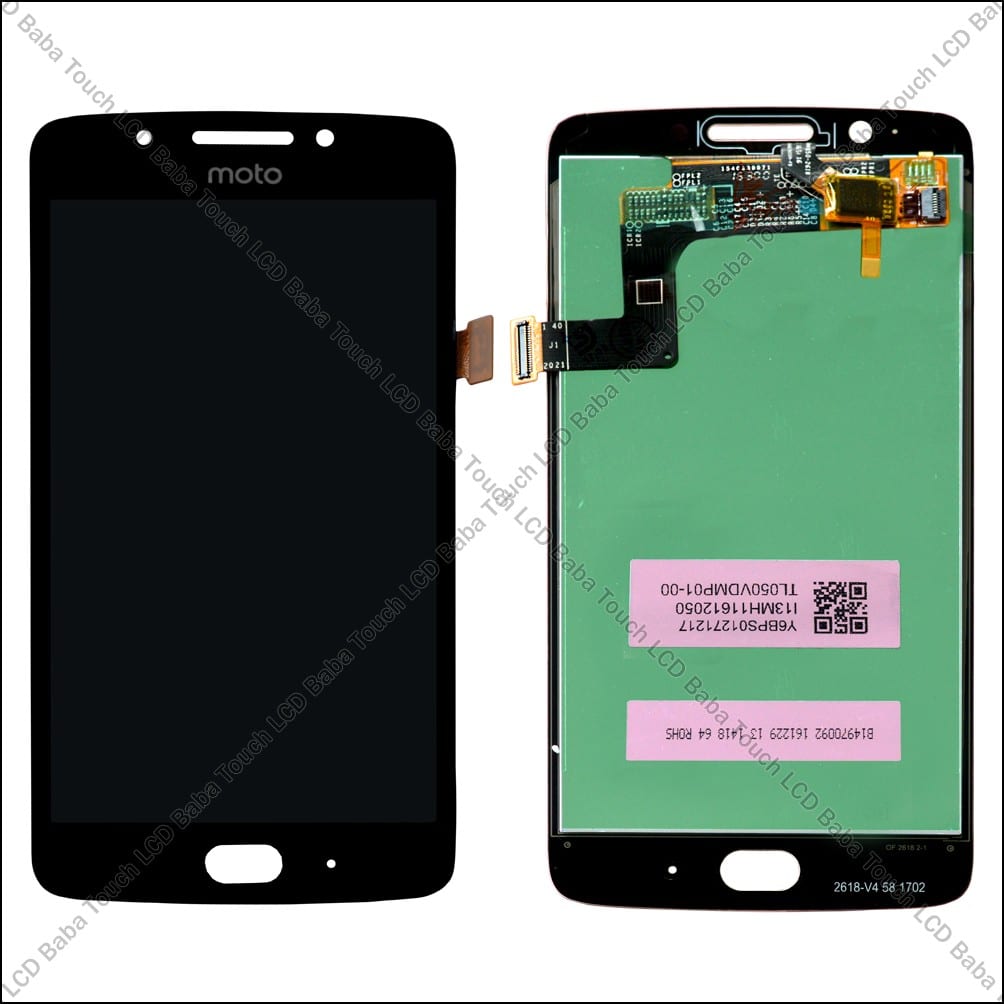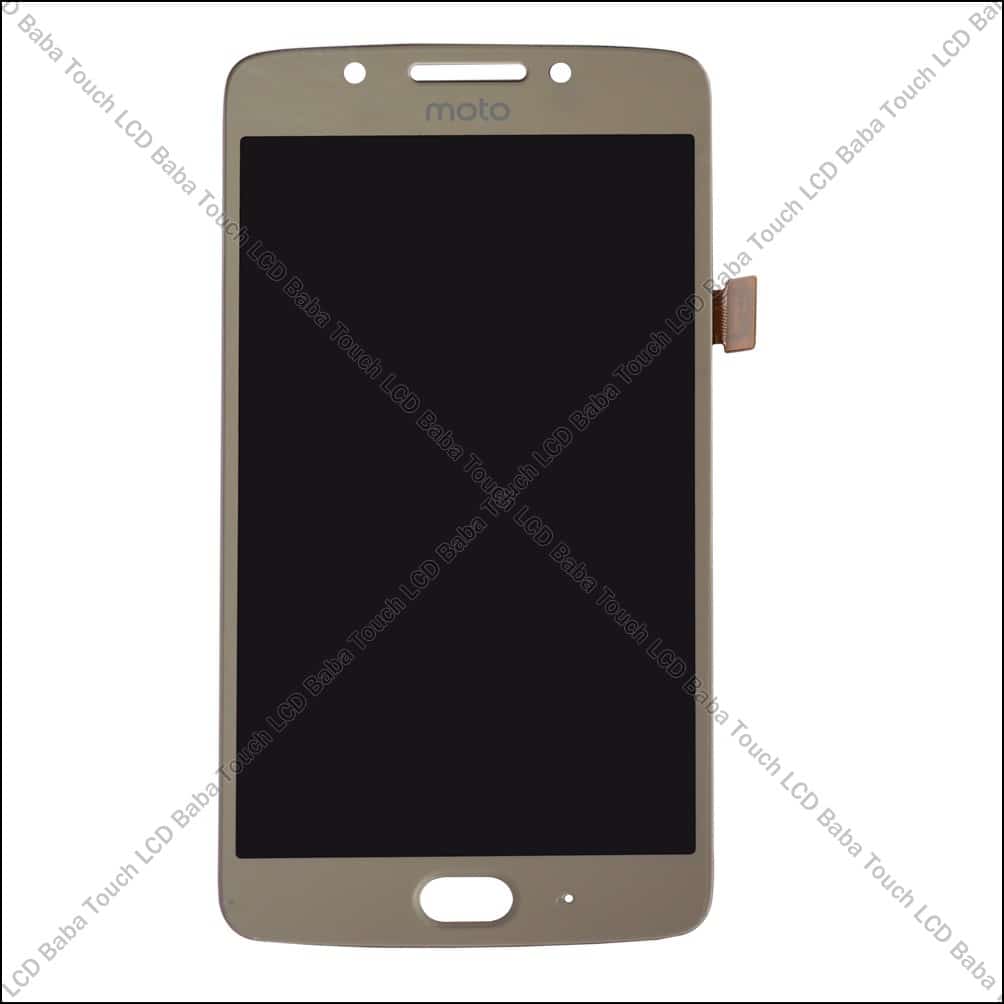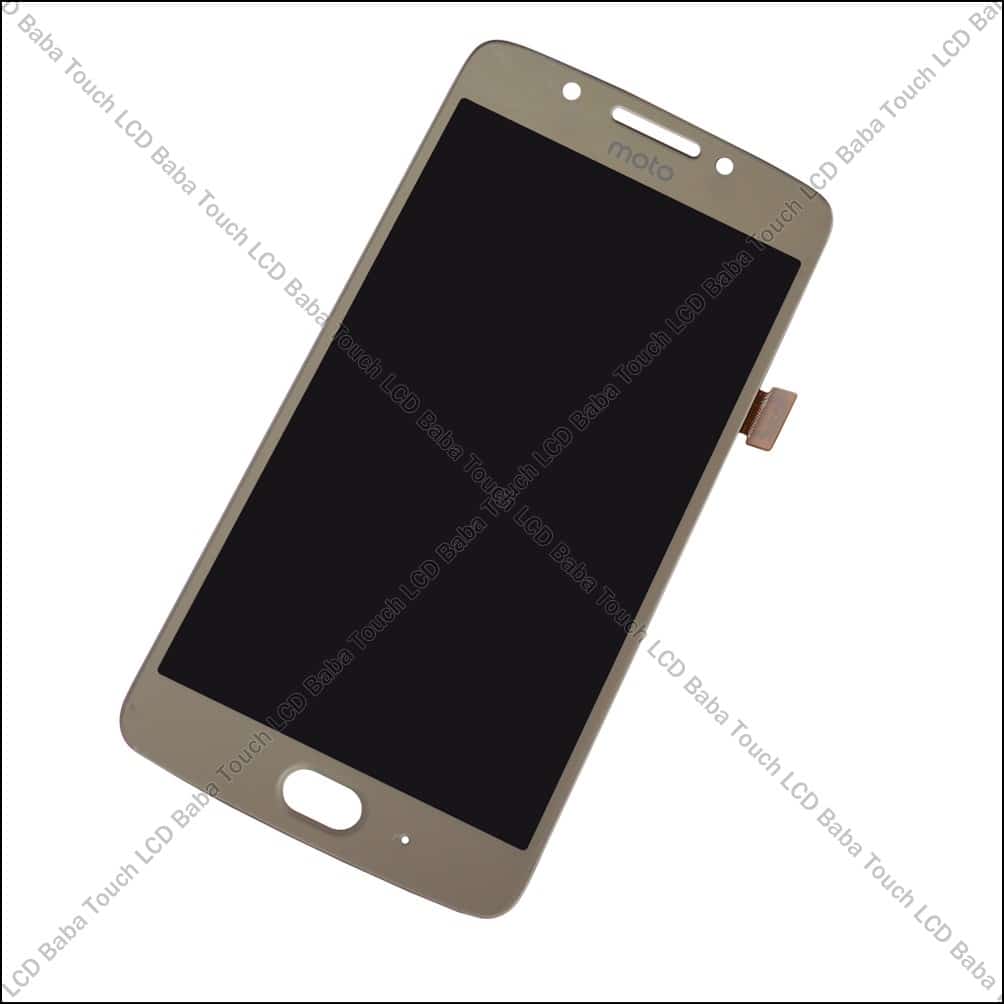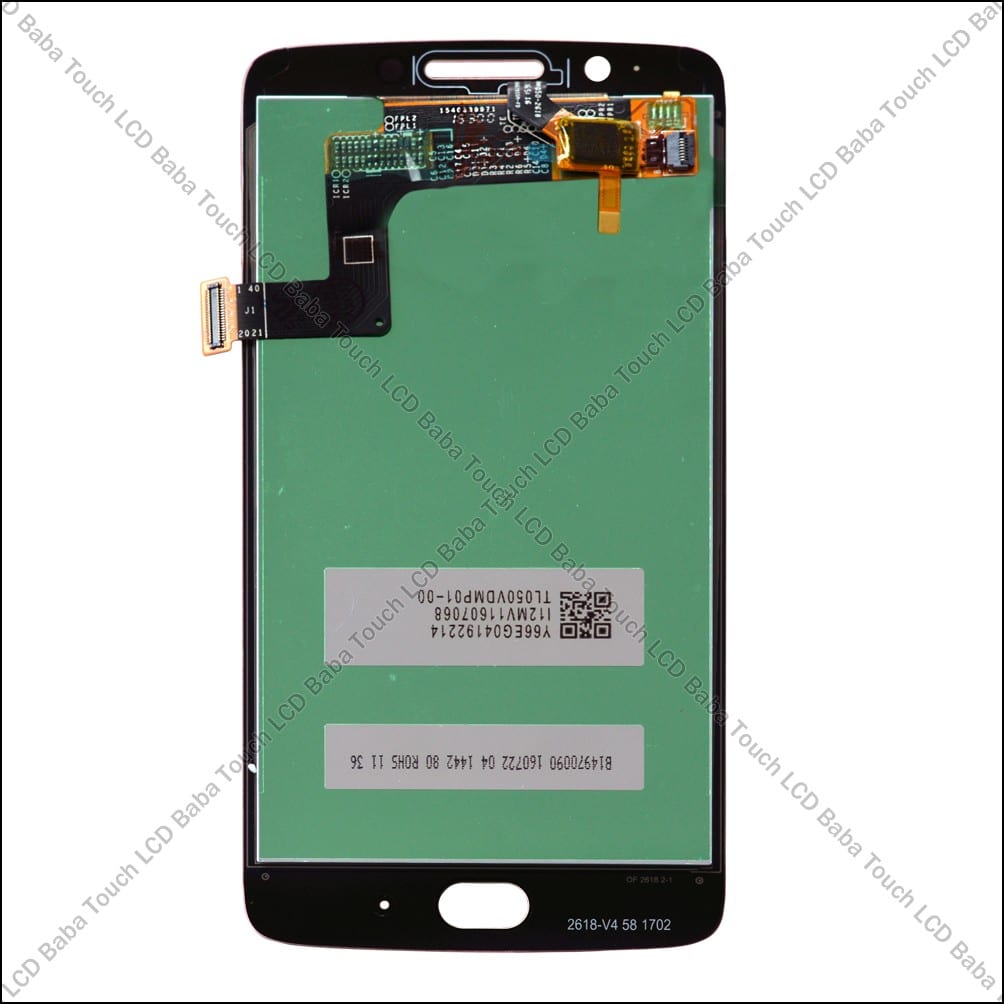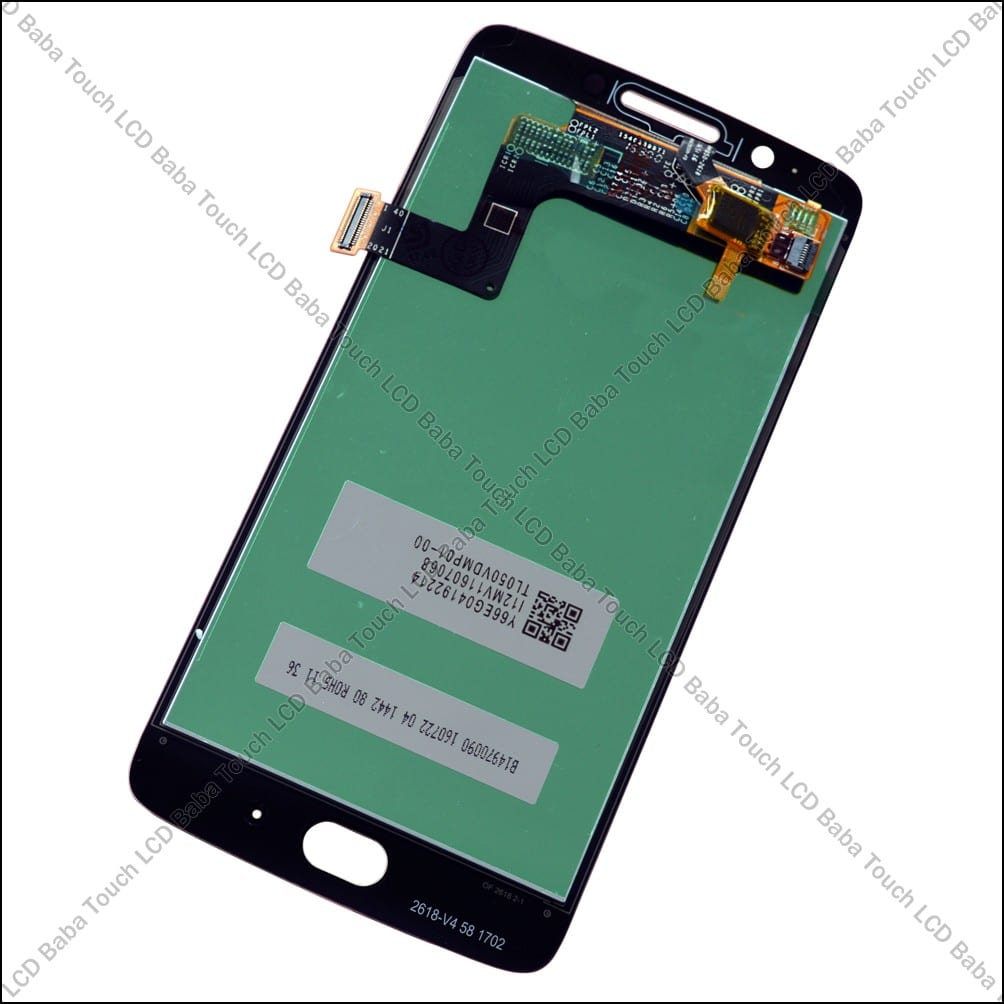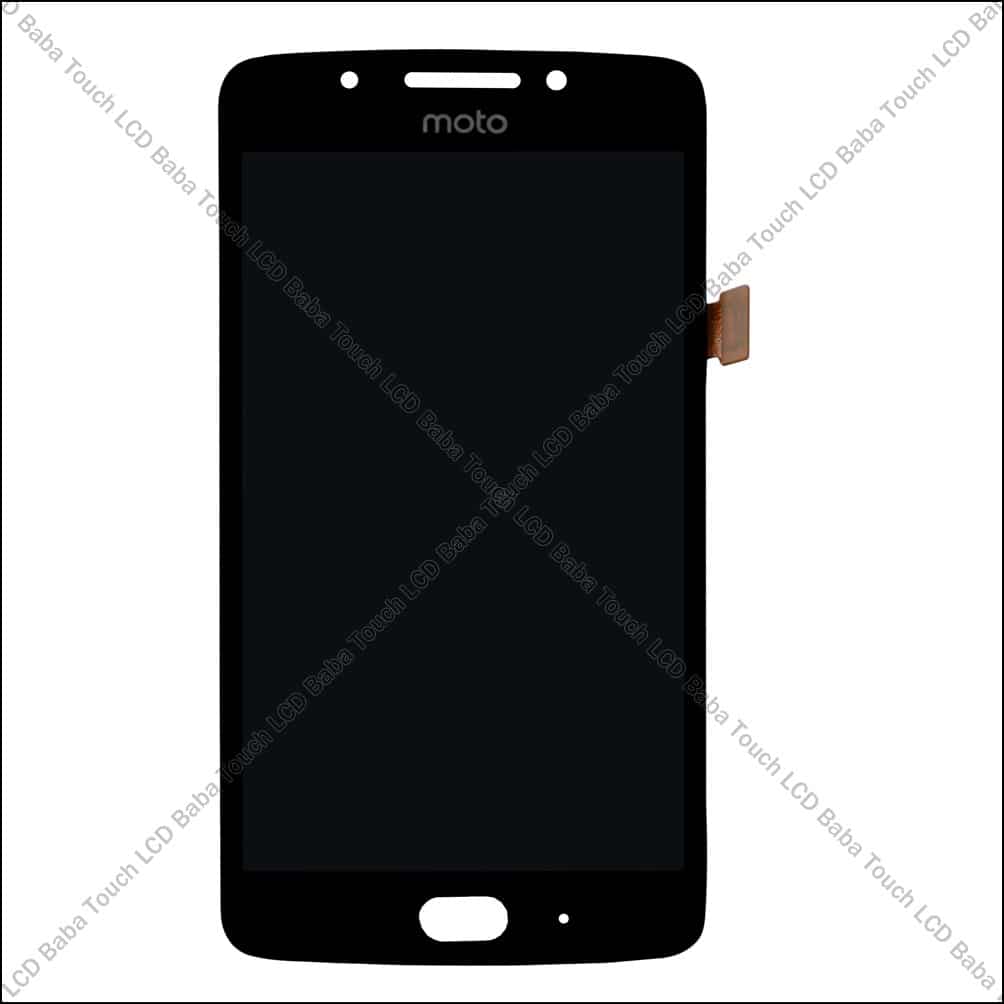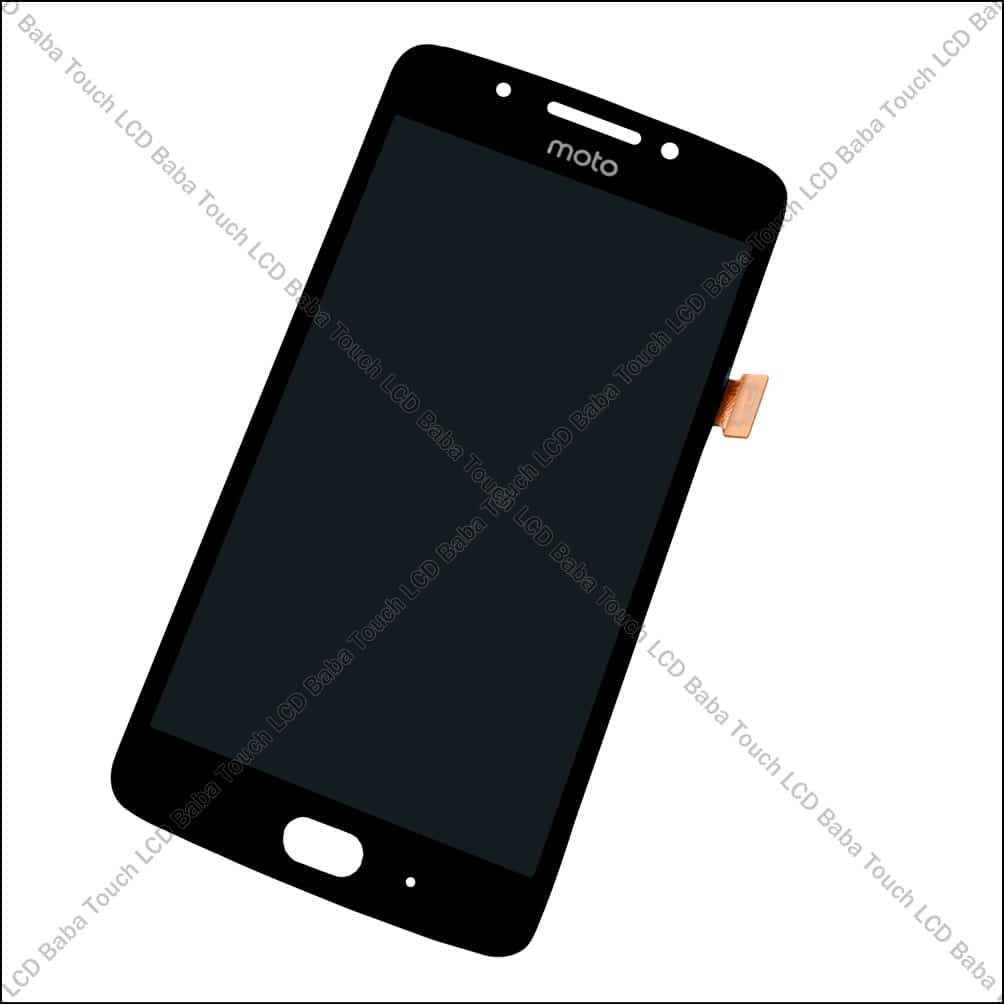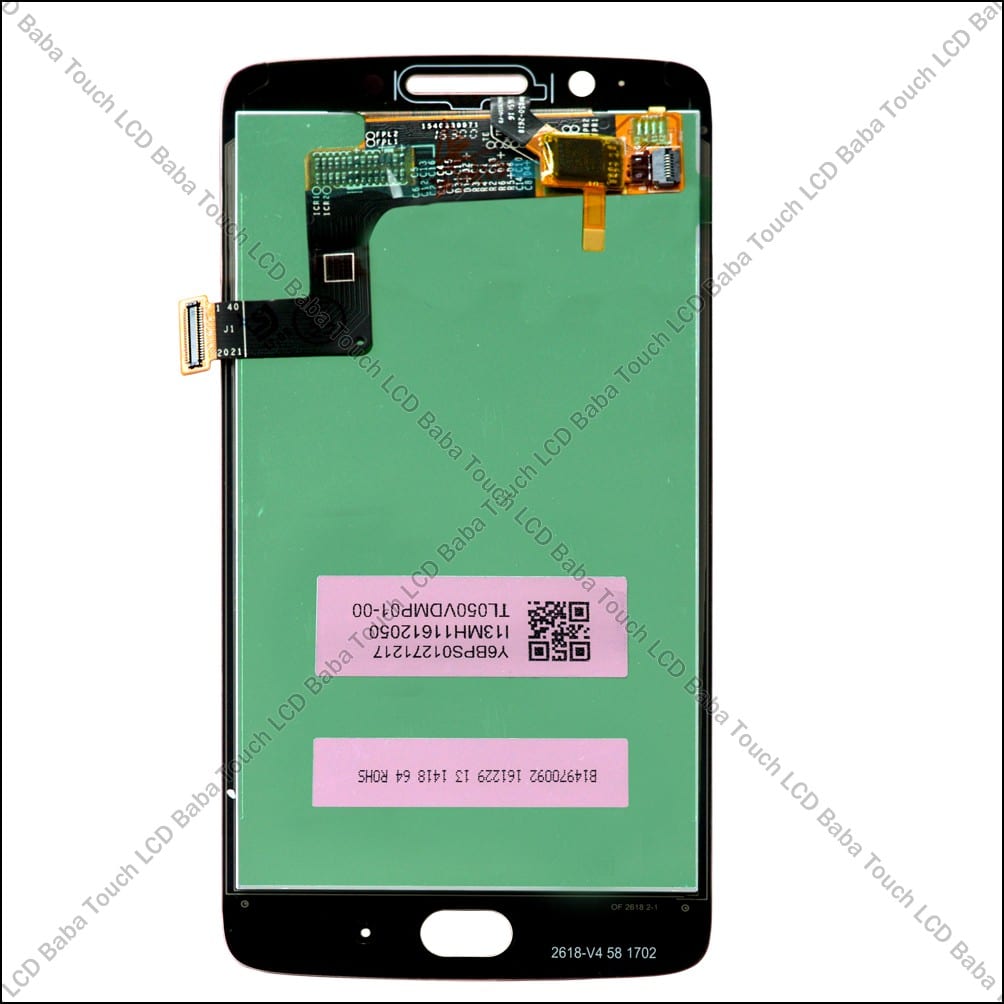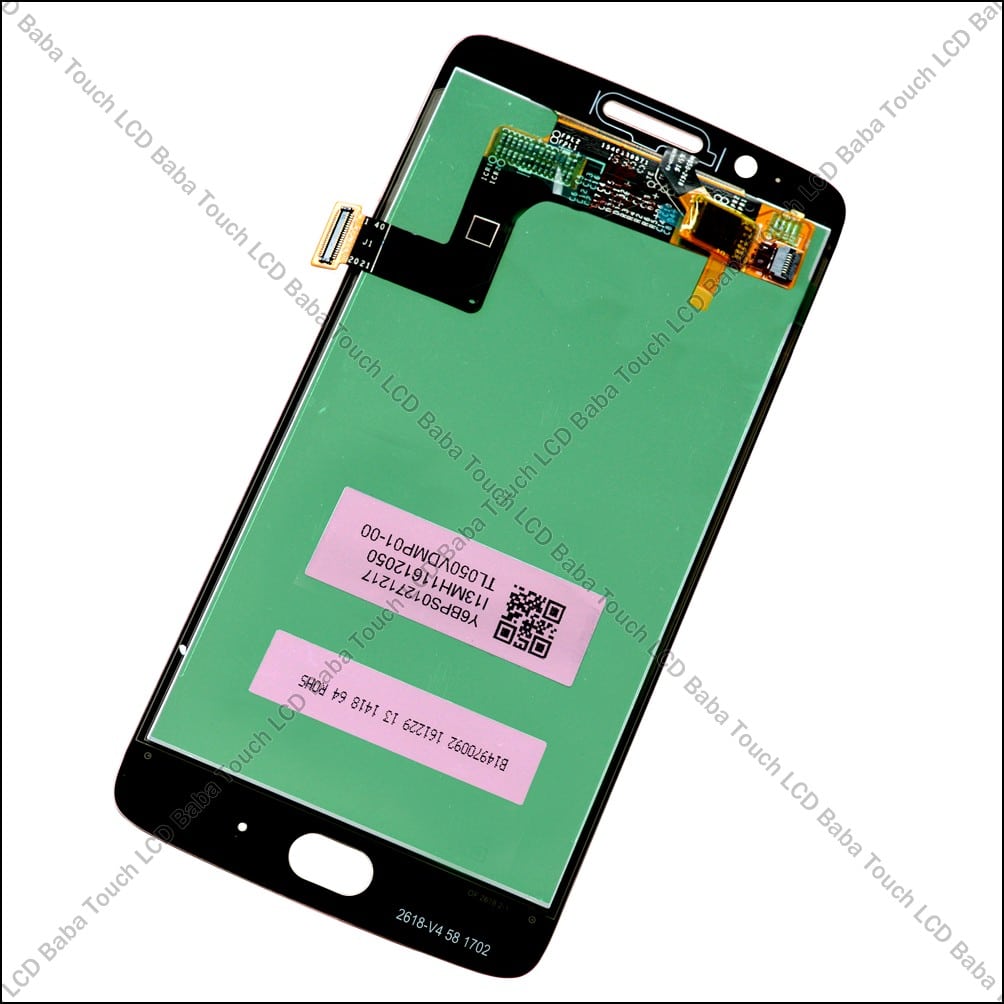 Shipping, Return and Refund Policy
All the products supplied by us come with 30 days return, refund, and replacement guarantee. To return a product, It should be in the same condition as we sent. You can't use or fix the new Moto G5 display if you want to return it. For complete details about Shipping, Returns and Warranty, please click here.