The Motorola G8 Plus was launched in 2019, and lots of people bought this amazing phone. Motorola already has a huge customer base, and lots of people are die-hard Moto fans who buy a device as soon as it is launched. On this page, we offer a 100% original and brand new display for Motorola G8 Plus, which you can use to overcome broken display or touch screen glass issues.
We all keep our phones safely and use all sorts of protective measures like tempered glass and other protective films. Surely, everyone wants to protect the screen because it is the most costly part of the phone. Despite taking so many precautions, the phone often slips out of our hands when we hurry or place the phone in risky places. Some people leave the phone on the edge of their table, and as soon as there is an incoming call, the phone vibrates, drops off the table, and the display breaks easily. The Moto G8 Plus display can break because of so many unpredictable reasons. Still, luckily, the display replacement is easily available that helps you restore your phone's pristine condition in no time.
Moto G8 Plus Display Specifications
| | |
| --- | --- |
| | This combo is 100% original, brand new and works perfectly for Motorola G8 Plus, model number XT2019-1. |
| | The Motorola G8 Plus display size is 6.3″, the display type is LTPS IPS LCD and resolution is 1080 x 2280 pixels @400 PPI. |
| | It is a complete combo of display and touch screen digitizer glass. |
| | This display is 100% pure original, exactly the same as you get with a brand new phone. |
| | You can use this display combo to replace a broken display or touch screen digitizer glass. |
| | We test each display for 100% flawless working before dispatch. |
| | We buy our stock from the OEM manufacturers who make these for the company. |
| | If you face any issues while testing the display, our 30 days replacement guarantee protects you. |
| | Please note that 30 days replacement policy is applicable only on unused products. |
| | The combo is readily available in stock and shipping time is very fast. |
| | You can purchase the product using Cash on Delivery or Online Payment. |
What is the model number of the Motorola G8 Plus?
There is surely some confusion in regards to the Moto G8 Plus model numbers. If you bought the phone in India, the model number should be XT2019-1. Still, the phone has 2-3 different model numbers, and you should have one of these :
PAGE0004IN
XT2019
XT2019-1
XT2019-2
Please go into the Settings-->About section of your phone; you'll see the model name as Moto G8 Plus. If you check the device model number, it should match the one listed above. If you are sure about owning a Motorola G8 Plus, but the model number isn't listed above, please feel free to contact us to straighten this.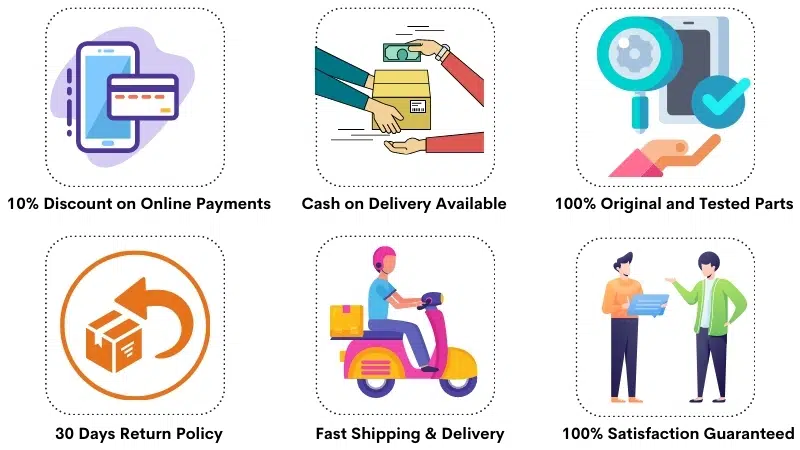 Combo Replacement Vs. Glass Replacement
Some have asked if they can replace only the glass as everything else is working fine on their device. Many times when you drop a phone, the display stays intact, and the top layer of glass breaks. You might want to buy the glass alone in such cases, but it is not how this works. The glass's bottom layer is attached to the display, and it is not like taking off the top layer of glass with hands and pasting a new one like a screen guard.
The glass replacement is not recommended for customers who hate looking at a compromised screen. The only glass replacement is a thriving job in the local market where technicians have all sorts of workarounds to help you save money, but such solutions often come with so much pain. Here are the main problems everyone encounters with glass replacement :
The new glass itself is of inferior quality and breaks again with slight pressure.
Oftentimes, during the separation of the display and touch screen glass, the display also breaks off.
The brightness tint completely changes, from having a white tint to a more yellowish tone.
You'll notice a reduced brightness on display, like 60% of what you had before.
The dust spots, yellow spots, and dead pixels are commonly visible in the display after replacement.
The colors are not as vivid and sharp as before because manual glass replacement dampens everything.
After replacing only the glass, you can still use the phone, but it looks messy from the sides, and usability issues will haunt you every day. If it were such a quality solution, even the service center would be replacing the glass, but that is not the case. So this method is perceived as the lowest quality solution to a broken Moto G8 Plus display.
Frequently Asked Questions
Q: How much it costs to replace a broken Motorola G8 Plus display in India?
The price of a 100% original Motorola G8 Plus display replacement is around Rs 3800-4000. If you buy a first copy screen replacement, then the combo costs about Rs 1500-1800 in India. The quality difference is huge between a duplicate and an original display.
Q: Why purchasing duplicate screens is a bad idea?
The duplicate screens are cheap because their quality is shallow. If you purchase a duplicate Moto G8 Plus display and compare it with the original one, you'll notice that the brightness is very poor, the colors are dull, and the touch screen doesn't work as smoothly as before. So if you get a lower quality product, obviously the price will be lower.
If you invest in a duplicate screen, you'll have to replace the display regularly because it won't last. You'll certainly not be happy when you are forced to replace the display every 2 months because it stops working independently. So that's why you shouldn't purchase first copy screens as they aren't worth it.
Q: What is the difference between a first copy and an original display?
Please note that both products are totally different in terms of quality and pricing. The original display comes from the OEM manufacturer who makes it for the company, while the copy screen comes from 3rd party manufacturers. A totally different material is used in making both versions, so the quality difference is so evident. In a nutshell, the first copy is cheap because the quality is poor. The original display is costly because it meets the set standards.
Q: Is it possible to replace the only glass and recycle the old display?
It is certainly possible but something not we advise to do. So you might want to visit the local market to explore the possibilities. In general, this solution is a temporary solution to the problem, and you'll face lots of issues in the future regarding durability and display quality.
Q: I tried to find the Motorola G8 Plus display locally, but it is not available. Why?
The mobile phone screen market is vast, and it is impossible to find everything in one city. There are so many models and parts that a single entity can't manage everything because investment and availability are huge problems. Therefore, most shopkeepers focus on fast-selling models and don't stock models which are not in huge demand.  That's why you'll not be able to find Moto G8 Plus displays in most places because the shopkeepers don't maintain these models.
Q: Why are your prices higher than your competitors?
Our customers often compare the prices with others, but this is something we never do. Our goal is to sell original parts and making a small profit by providing the best quality and services to our customers. So we don't see what others are selling because we know that quality is not cheap in any industry. If you believe otherwise, you can try your hands on replica screens and measure the difference.
Q: What if the new Motorola G8 Plus display doesn't work upon testing?
Before we send off a display to you, we actually test it ourselves. So the chances of receiving a defective product are non-existent but still, we hear you. If you face any issues while testing the new Motorola G8 Plus display, you can always report the problem to us, and we'll certainly help you in the best possible way.
We back our products with a 30 days return, refund, and replacement period, but the product should be in unused condition. If you face any issues while testing the product, you can certainly replace it. Please note that you can't replace a product after using it or removing the warranty stickers.
Q: How to test and verify the working condition of the new display?
Many customers are worried about receiving a display that doesn't work with their phones. It is just an imaginary situation because customers think that a display will not work on their phones. Please note that new mobile phone screens are as good as a new phone. If you purchase an original Motorola G8 Plus display, it gets tested 3 times for perfect working before dispatch. So the chances of receiving a defective display are truly non-existent when the seller is taking good care of testing the product.
When you receive the product, you also get your chance to try the new display before doing the final installation. To test the new display, connect it to your phone's motherboard in an open condition and turn on the device. There is no need to fix the display to test it because open condition testing is a 100% flawless method of testing new screens. All the suppliers and even manufacturers test the new screens in open condition only.
Q: Can I replace a broken display under the service center warranty?
It is not possible to replace a broken display under the service center warranty. It is a common misconception that the official one-year brand warranty covers physical damage, but it is not true. If you drop the phone within one year after purchasing and damage the screen, you've to pay for it in the service center.
Q: Do you have a compatible display for a lower price?
We don't sell such products because when such screens are locally available for low prices, there is no point in selling them online. On our website, we strictly sell original parts, and that's why we don't have anything for a lower price. You might buy products for a competitive price from the local market, but they are all duplicates.
Q: Can I return the display if it doesn't work on my phone?
We do everything to ensure that the new display is not defective and works perfectly in every aspect. Our testing team ensures that new screens are in immaculate condition when they are delivered so that you can enjoy a flawless product without any issues. Still, we back our products with 30 days return, refund, and replacement guarantee. If you face a problem while testing the product, you can share the video of the problem with us on WhatsApp, and we'll be more than happy to assist you. Please note that it is out of the question to replace or return a product after installing it on your phone.
Motorola G8 Plus Display Photos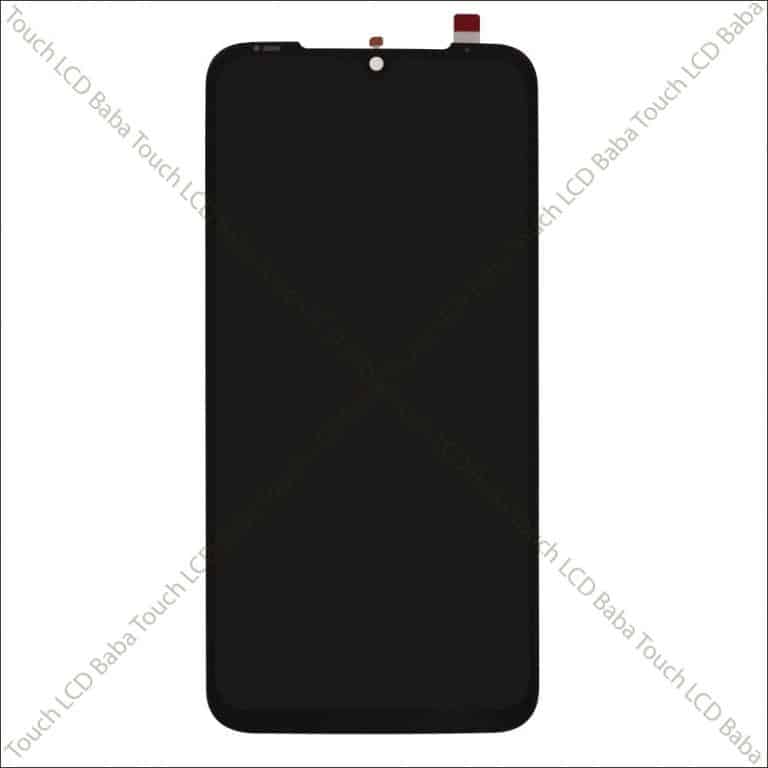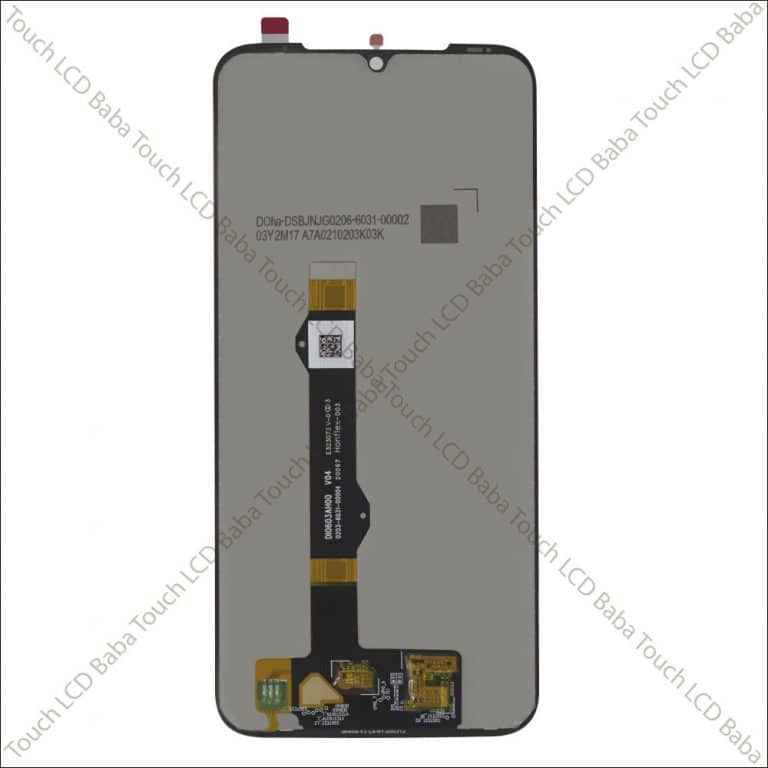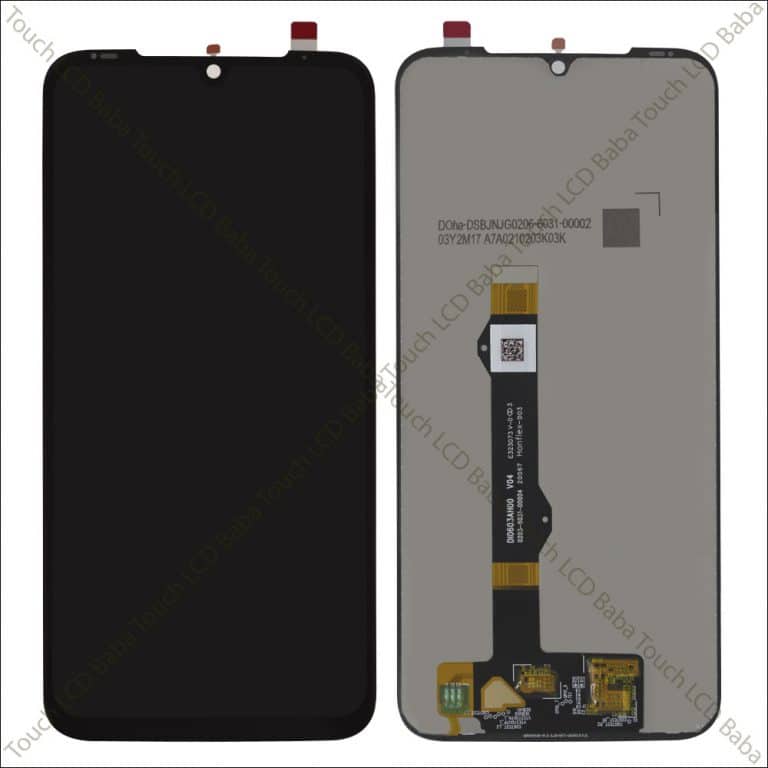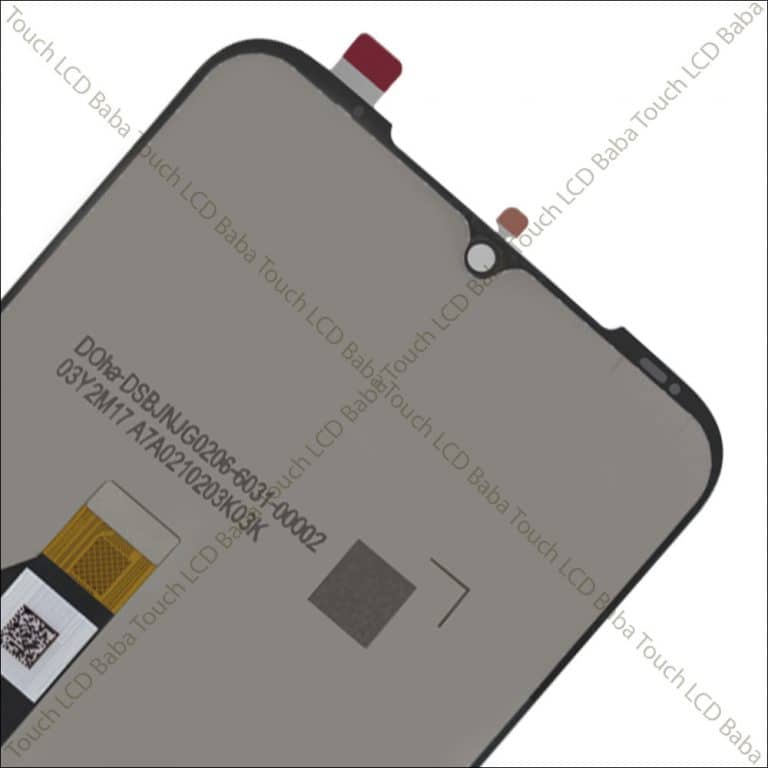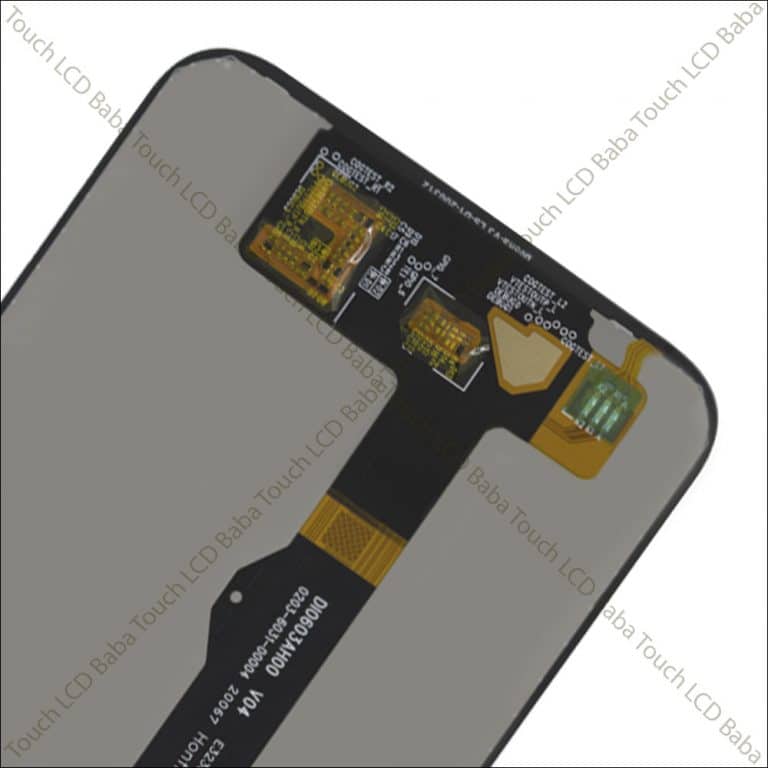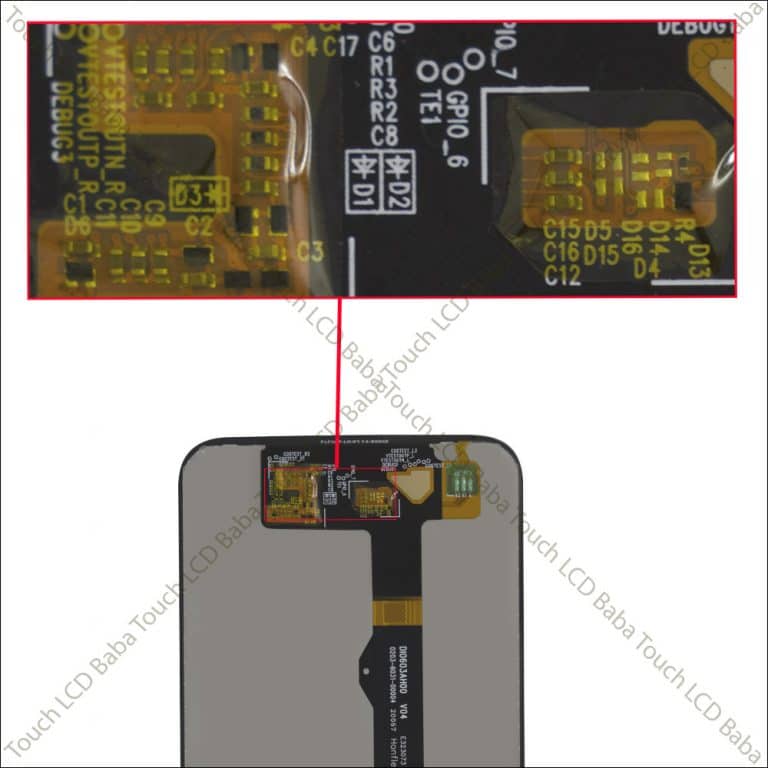 Shipping, Return and Refund Policy
All the products supplied by us come with 30 days return, refund, and replacement guarantee. To return a product, It should be in the same condition as we sent. You can't use or fix the new G8 Plus display if you want to return it. For complete details about Shipping, Returns and Warranty, please click here.