If you are trying to find a 100% original display for Oppo A52, you are on the right website. When you purchase a brand new phone, it comes with such a wonderful screen, and its response is very fluid. Everything works perfectly at that time, and as soon as you drop the phone, you start to worry that now you'll not get the same quality again.
It is a common problem for many customers when they break the original screen; they think that now it isn't possible to get the same quality display. However, it is not true, and you can get the same quality display again, provided you purchase the right display replacement. On this page, we'll discuss all aspects of the Oppo A52 display replacement so that you can make a beneficial decision.
Oppo A52 Display Specifications
| | |
| --- | --- |
| | This combo is 100% original, brand new and suitable for Oppo A52, model number CPH2061. |
| | The screen size is 6.5″, the display type is Full HD+ IPS LCD Display and resolution is 2400 x 1080 Pixels. |
| | We buy our stock from the same factory that makes these sreens for the actual company. |
| | The new Oppo A52 display offers 100% the same colors, quality and brightness. |
| | We sell 100% original screens and that's why the price is always on the higher side. |
| | We buy our stock from the OEM factory that makes these screens for the company. |
| | Our QC team tests each display for flawless working before dispatch. |
| | You can easily test the new display before doing the final installation. |
| | We pack our products in hard plastic boxes for maximum safety during transit. |
| | The original screen is extremely durable and can take minor drops easily. |
| | You can order the product using Cash on Delivery or Online Payments. |
What is the meaning of the Oppo A52 display combo?
You can replace a broken display or touch screen glass only by purchasing a brand new screen replacement, and this is where the display combo comes in handy. The simple meaning of an Oppo A52 display is a brand new display unit widely used to replace broken displays or the touch screen digitizer glass.
The word combo is used because a display unit comprises two components, the inner IPS LCD and the top layer of touch screen digitizer glass. When these two parts go hand in hand, the resultant display unit is called a combo. The combo looks like what you see on this page, and by replacing this combo, you can overcome all the display and touch screen glass-related issues.
If you go to the official service center and ask them to replace the broken display, they also use the same method to replace the broken part. The method of replacing the screens is universal, and the main difference is the quality of the screens which we'll discuss in deep detail later on this page.
Why do all Oppo A52 displays never furnish the same quality?
Quality is the main reason consumers spend money on products, and you should be aware that all mobile phone screens don't offer the same display quality. The screens sold in the local market are compatibles that the OEM manufacturer does not manufacture. If you are confused, OEM stands for a specific factory that makes original screen replacements for the company. These screens go into brand new phones, and if you want to enjoy the same quality, you must purchase a display that comes from the OEM.
If you purchase a display from the local market, that screen comes from a third-party manufacturer who doesn't specialize in original screens. You can find many third-party manufacturers in China who craft duplicate screens for low costs so that everyone can replace screens without spending a fortune. The duplicate (or first copy) screens are bad in quality, and fragile but 99% of customers buy duplicate screens because of low costs.
If you remember replacing a screen locally, you can recall the low-quality performance of that screen. Such low-quality screens are manufactured using low-quality material, and that's why the final output is nowhere near the original. Such screens are cheap, and customers can easily purchase them, and that's the sole reason behind their popularity.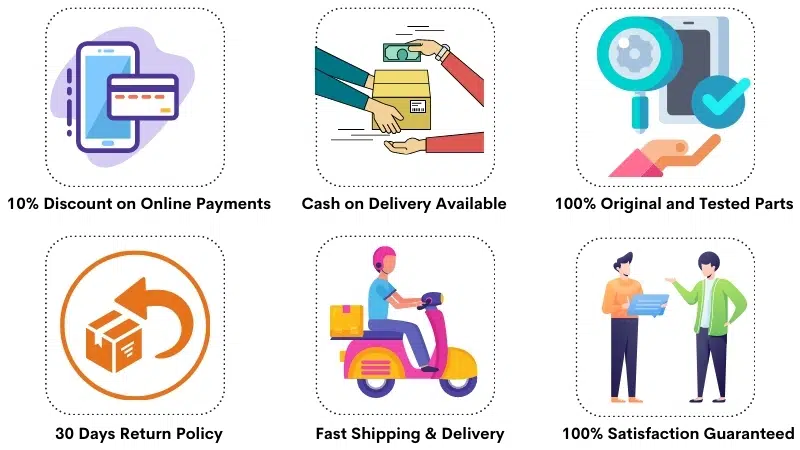 Which display should you purchase to get the identical display quality as before?
If you want to enjoy the same display quality as before, you must buy the original display replacement as sold on this page. This display comes from one of the factories that directly supply to the actual company, and that's why we can vouch for the quality. You'll get the same colors, quality, and brightness as before. These kinds of screen replacements are pricey but well worth the investment.
If you are tight on budget and need something economical, you can consider purchasing a duplicate display that is commonly available in the market. If your ultimate goal is purchasing a low-cost product, our website is certainly not the right choice. Many customers want to purchase an original Oppo A52 display by paying the least possible amount, but that is impossible. If you visit the local market to replace the broken display and get a quote of around Rs 1800-2000, please rest assured that you are buying a duplicate one.
Frequently Asked Questions
Q: How much does it cost to replace a broken Oppo A52 display in India?
The price of a 100% original Oppo A52 display replacement is around Rs 3400-3500. If you buy a first copy (or duplicate / diamond quality) screen replacement, then the combo costs about Rs 1800-2000 in India. Please note that the quality difference between the original and duplicate display is massive.
Q: What is the first copy/diamond quality display available in the local market?
The vendors in the local market never clarify the quality of the Oppo A52 display they sell but instead confuse the customers. If you go to the local market, shopkeepers will say that they have an OG quality display, a first copy, or a diamond quality display. All these ambiguous names are designed to confuse you so that you can't get a clear meaning of the product you are buying.
You fool yourself if you assume that the first copy or diamond quality screens are close to the original display. The quality difference is massive, and you'll get 50% quality of what you had before. The simple meaning of purchasing a cheap display is purchasing a low-quality product that will never last long. You can use your phone but with a much-reduced efficiency and joy.
Q: I'm getting a new Oppo A52 display for a lower price locally. Why would I buy from you?
We never said that our price is the cheapest one, which is not our goal. Many customers ask us to offer the best prices in the market, but the truth is, those best prices can only yield a duplicate product for you. The original screens are very costly, and the manufacturing factories don't sell them for pennies. These screens are inherently costly, and no one can sell them for low prices.
You can surely get a display for around half price in the local market, but those screens are not worth it. Their colors, brightness, and quality are very dull, and you have to compromise a lot when you want to save money. You can surely purchase duplicate screens if you want to but never purchase these screens, considering them as the original.
Q: What if the new display doesn't work, particularly on my phone?
When customers think about purchasing a display online, they overthink defective products. We don't say that there is no chance of receiving a defective display, but our testing process is so rigorous that you won't encounter any issues whatsoever. If you think that the new display might not work particularly on your phone, that's nothing more than an extinct thought. The mobile phone screens are designed for a particular model, and if a display works on our Oppo A52 phone, it will surely work on your phone.
Some customers think that a new display can work on our phone, but it might not work on their phone, but this theory is totally flawed and just a doubtful assumption. If a display works on our Oppo A52 phone during testing, it is bound to work on your phone unless some hardware issues are present.
Q: How to verify the new display before final installation?
You should always verify the new display before you install/paste it on your phone because that is absolutely mandatory. If you paste a display and later say that you face a problem, you can't replace it because it is a used display. A used display is not replaceable because you can completely spoil a working display during installation if you don't know how to do it.
That's why the mobile phone screens come with a testing guarantee only, and if a display works during a test, it is in perfectly workable condition. After that, you should install it gently and carefully because it is possible to make mistakes during installation, directly impacting the display's functionality.
To test the new display, you don't even need to decouple the broken display from your phone. All you need to do is, open the phone from the backside, eject the old display's connection and connect the new display there in an open condition. Then turn on the phone, and you can use a new display like it's assembled on your phone. This open condition testing allows you to verify the working condition of the new display, and the defects/flaws will be clearly visible. You can easily replace an unused display if you face any issues but it is not possible to replace it after installation.
Q: Is it possible to send my broken display to you and get a discount?
Some customers assume that the word replacement means they will send their broken display to us and we'll send a new display for no cost. Please note that there is no such exchange offer where you can send useless items to us and get a new one in return. The word replacement implies that you can purchase a new display and replace a broken one.
Oppo A52 Display Photos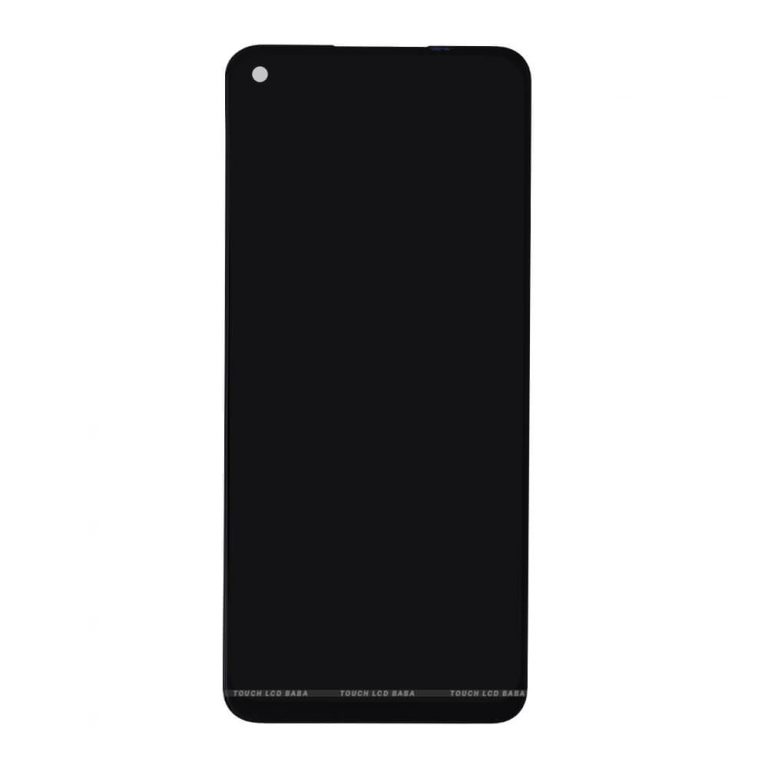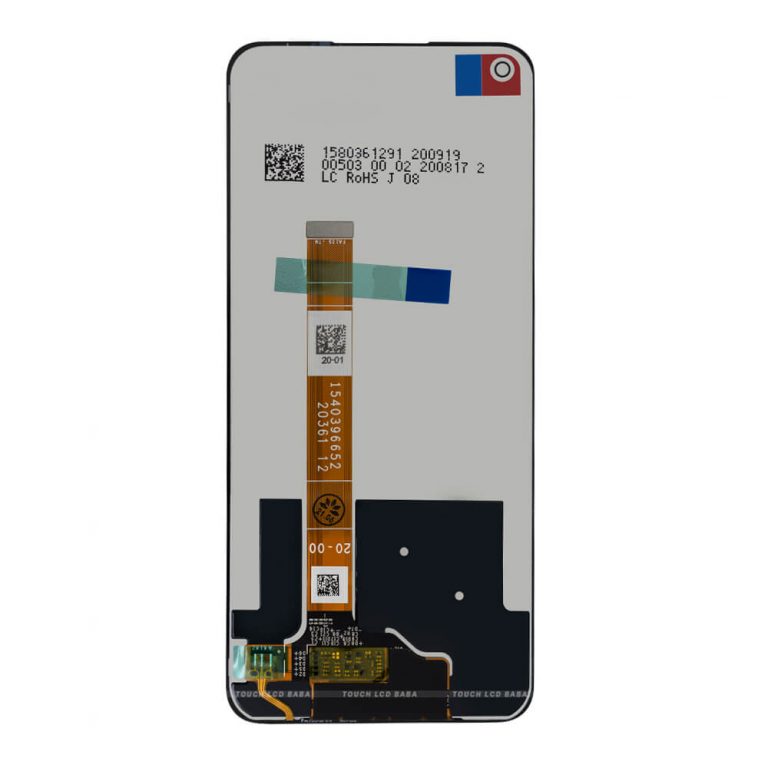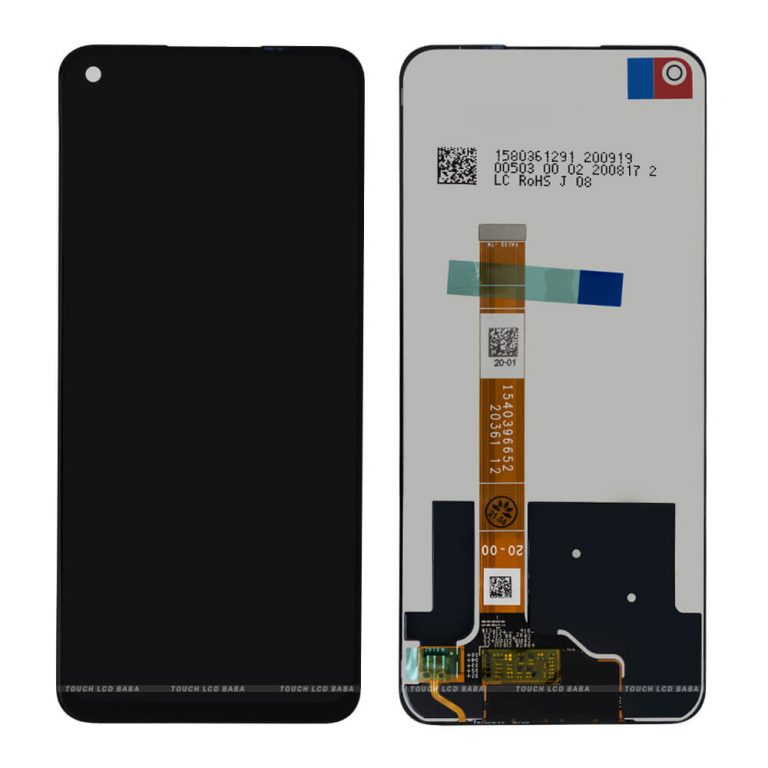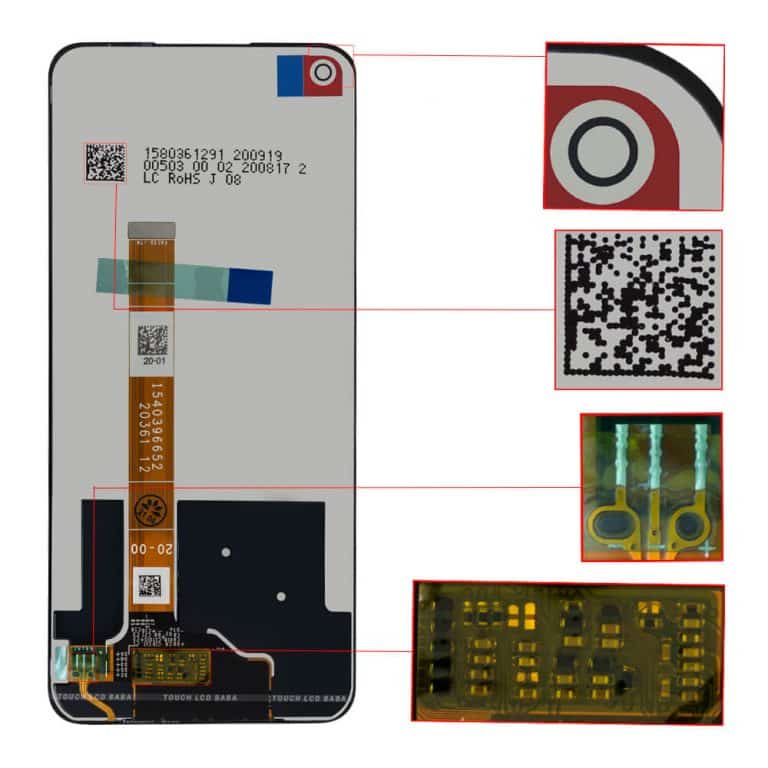 Shipping, Return and Refund Policy
All the products supplied by us come with 30 days return, refund, and replacement guarantee. To return a product, It should be in the same condition as we sent. You can't use or fix the Oppo A52 display if you want to return it for any reason. For complete details about Shipping, Returns and Warranty, please click here.