Many customers need an original Oppo F11 Pro battery once they've used their existing battery for 3 years or more. If you also need an Oppo F11 Pro original battery and cannot find it in your locality, you can buy it online and replace it with a local technician's help. Battery replacement boosts new life into your phone, and all the problems related to a bad battery come to an end. On this page, you can buy a 100% original battery replacement for Oppo F11 Pro and also get answers to the most frequently asked questions.
If this is your first time seeking a battery replacement, you might not know that the market is full of duplicate batteries. If you take your phone to the local market shops, most shopkeepers advertise local batteries to maximize their profit and don't have the original ones. The original battery offers 100% quality, and everyone knows about that. Local batteries are not good, but sourcing original batteries is challenging and takes significant investment; duplicate batteries are widespread, and you should stay away from such batteries.
Oppo F11 Pro Battery Specifications
| | |
| --- | --- |
| | This battery is 100% original, fresh, tested for full capacity, and suitable for Oppo F11 Pro. |
| | The Oppo F11 Pro battery model number is BLP697, and the capacity is 4000 mAh. |
| | Max Voltage 4.40V. |
| | Nominal Voltage 3.85V |
| | Rated Capacity 4000mAh |
| | Typical Capacity 3900mAh |
| | You can resolve all battery-related issues by replacing the battery. |
What are the most common problems with a tired battery?
When your existing Oppo F11 Pro battery is exhausted, you'll start facing issues with the backup time, and weird things will happen. Most customers can quickly notice battery problems initially, but they would keep ignoring the problem as long as they can use the phone. Most customers rush to find a battery when they are empty-handed and their phone has stopped working. These are the most common problems with a bad battery, and you should be able to correlate with these problems :
After charging the battery, the charging percentage drops, like 70%, from 100% in 2 minutes.
The battery has puffed up, and you can feel a bulge inside your phone.
If you keep the phone idle, the battery still drains superfast without consuming it.
The charging percentage gets stuck at a certain level and doesn't progress further.
The battery has stopped taking charge, and you can't use the phone without a charger.
You have to charge your phone several times daily, but that was not the case before.
The phone overheats a lot while charging it, and its speed has slowed considerably.
The phone turns off itself inside the pocket when you think that enough charge is left.
Battery problems are weird; sometimes, your phone might restart automatically several times daily. If you're facing battery problems, you shouldn't wait till the old battery dies completely. As soon as you start facing issues with the old battery, it would help if you planned for the replacement to avoid hassle later. Please note that battery problems don't appear with relatively new batteries, so you should always consider how old your battery is and make a decision. If you're confused, please get in touch with us at 9587954273 for discussion.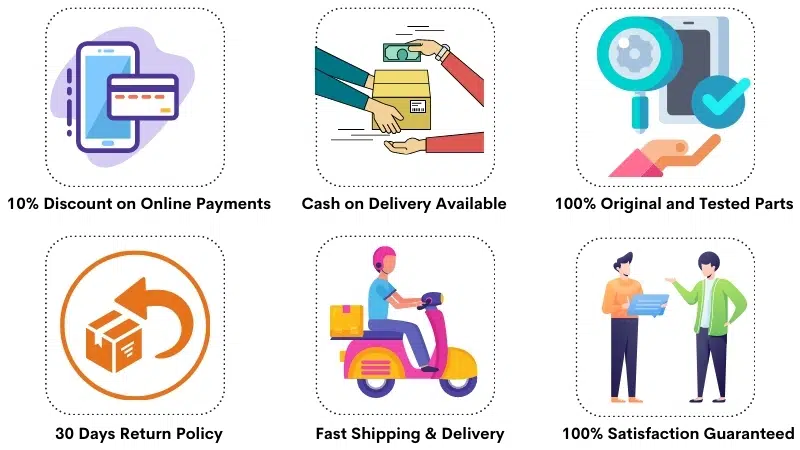 Common Customer Questions
Q: How much does buying a new Oppo F11 Pro battery cost in India?
A 100% original Oppo F11 Pro battery replacement (Battery Model Number: BLP697) costs around Rs 1400-1500. The original battery offers 100% actual back time, performance, and peace of mind. Customers who buy an original battery know they will not face any issues with the original product. The initial investment in an original battery might be a little high, but it is worth it.
---
Q: What is the difference between an original and a duplicate battery?
The original battery would look the same as your factory-fitted battery, which will be official from the OEM manufacturer. Original batteries offer 100% realm performance, endurance, and a long, hassle-free life. On the other hand, a duplicate battery would be third-party manufactured and have a different brand name. These local batteries are manufactured in local facilities, but their quality is not as good as the original battery, and that's why such compatible batteries sell for low prices.
A battery's endurance depends on the raw material used for its production. The original battery comes to the market after proper testing and quality assurance. All customers know that if they are getting their hands on the original battery, they won't face any problems. All third-party manufacturers aim to produce cost-effective batteries, and that's possible only by reducing the quality. If the original battery offers 4000 mAh capacity, a fake battery will offer only 2600 mAh, and that's a fact most customers learn the hard way.
---
Q: I installed a local battery from the nearby shop but was unhappy. Why?
Many customers are in the same boat as they don't want to buy a battery online or are skeptical about online shopping. Some customers don't want to wait for the product to arrive and settle for anything they can get instantly, and that's the biggest reason for not getting satisfactory products. Before buying a battery, always ensure you go for the original one, as you won't be happy with duplicate batteries anyway.
Some customers think that they will receive a fake battery, and that's because they had some bad experience with another seller before. We understand that bad things sometimes happen, but that doesn't mean everyone is into fake products. You can easily order the original battery from Touch LCD; even the product photos will clearly explain the product's quality. It is good to be cautious, but overthinking leads to great confusion, and you start thinking about non-existing issues.
---
Q: If I buy the Oppo F11 Pro battery online, how would I install it?
The installation of a battery works in the same way as if you buy a battery locally. Any local technician can install the battery into your phone; normal installation charges are Rs 150-200. You shouldn't install the battery yourself as you might not be qualified. It would be best to seek a local technician's help to install the battery.
Some customers think battery installation is a huge problem, and the technician might do something wrong with their device. In our experience, battery installation is a basic task; any technician can easily do it. It would be much better to get hold of an expert technician and have him install the battery for you. We all have contacts in our locality so finding a technician should be easy.
---
Q: Is making a payment online 100% safe?
Yes. You can order the battery from our website or download our App from the Google Play Store. You can order using Cash on Delivery and enjoy additional offers when you pay online. We offer the best prices on online payments and pass as much benefit to customers as possible. The shipping is free, so you always get the best deals on original batteries. If you've any questions, please get in touch with us.
---
Q: Can I replace the battery in case of any issues?
Yes. You can easily replace the battery if you face any issues with it. Before shipping, we always test the new battery, so the problems are highly unlikely. Still, your investment is always protected. If you report an issue with the battery, please always share the supporting evidence, like the battery graph and the applications installed on the phone. Please go into Settings-->Battery section of your phone, and you can find the battery consumption graph and other vital details there.
---
Q: How can I verify the authenticity of the product?
If you carefully look at the product photos, you can find all the relevant information on the product itself. You can see the manufacturer and all other details on it. Please don't assume that lookalike products exist because no one would do that, as there is no benefit in doing that. An original battery has a unique appearance; don't assume that someone makes fake products. Customers think all categories have fake products, but that's untrue. The original battery is easily distinguishable, and you shouldn't worry, as we back everything with a 30-day return period.
Oppo F11 Pro Battery Photos
The below images refer to an original Oppo F11 Pro battery. If you want to match the model number and other vital details of the battery, please refer to the below images. If you've any additional questions, please get in touch with us.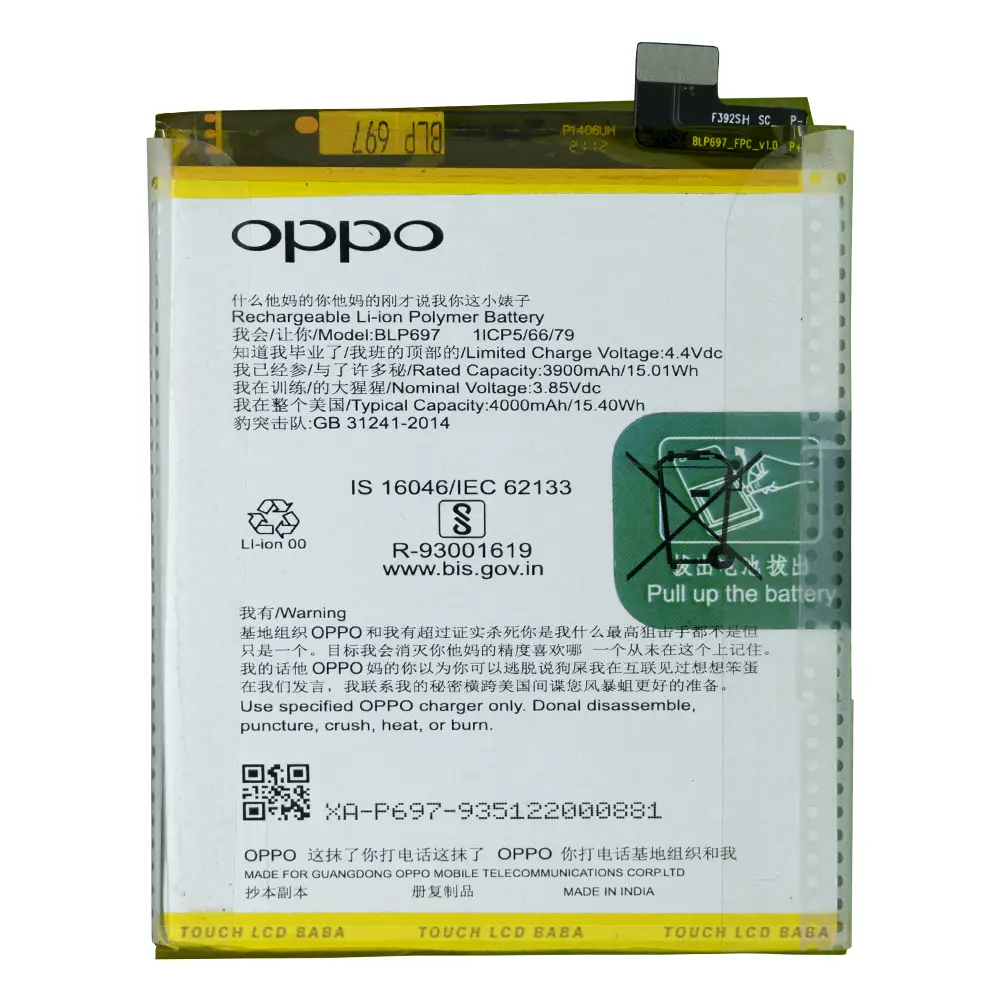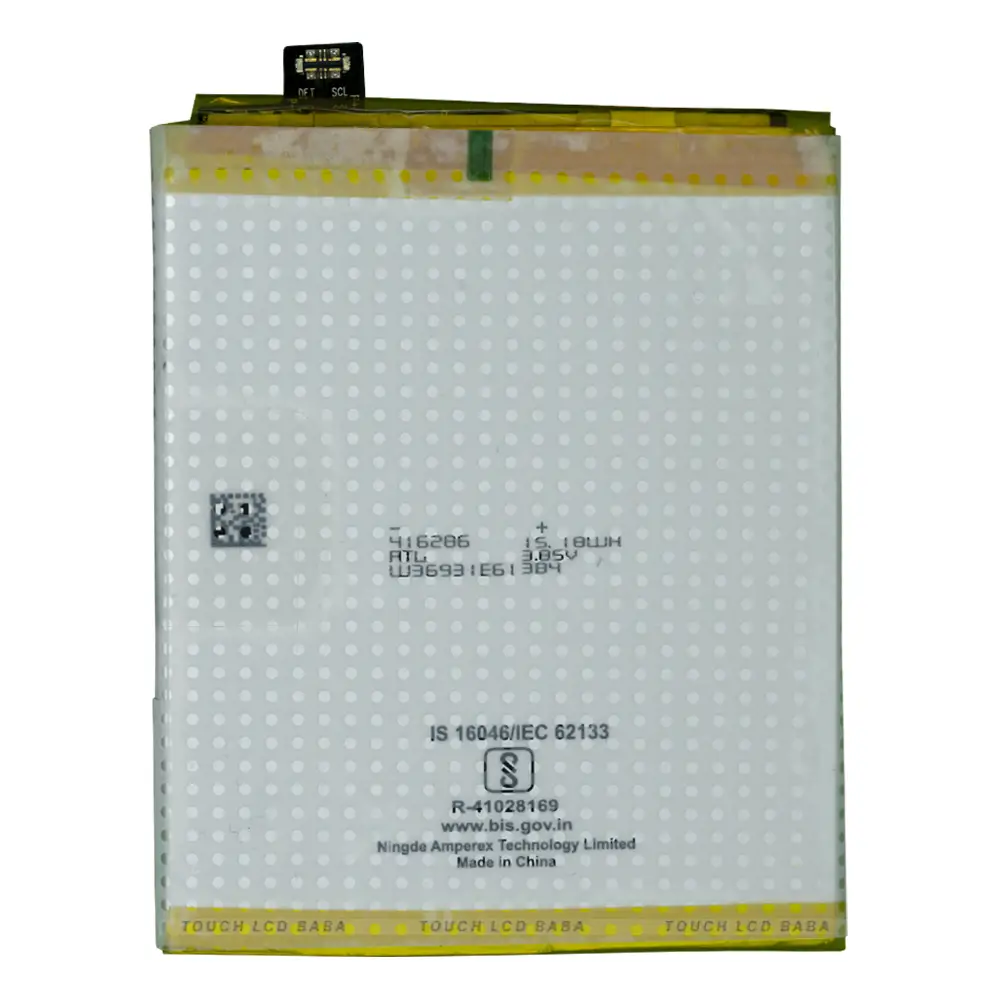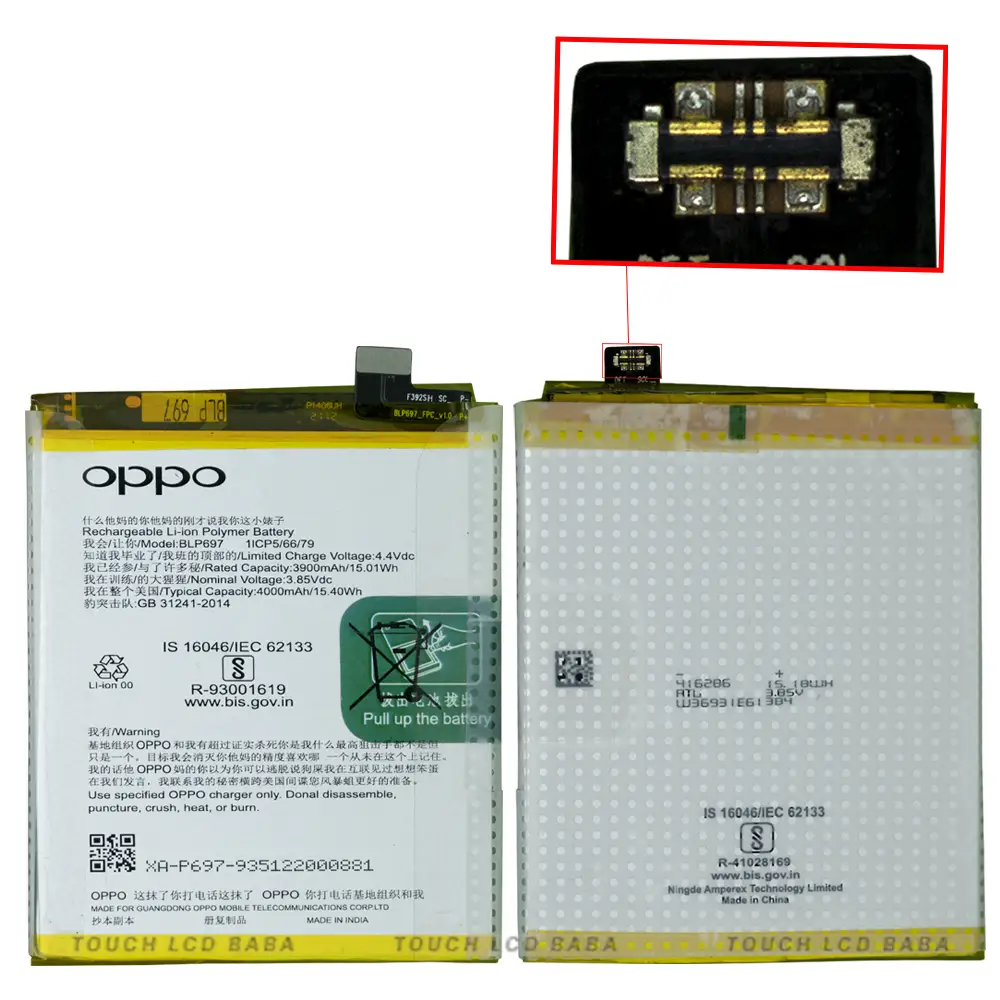 Shipping, Return, and Refund Policy
All our products come with 30 days return, refund, and replacement guarantee. To return a product, It should be in the same condition we sent. You can't use or paste the new Oppo F11 Pro Pro Battery if you want to return it. For complete details about Shipping, Returns, and Warranty, please click here.