If you have accidentally scratched the display of Panasonic Eluga Ray and need a display replacement, we can help. On this page, we offer Panasonic Eluga Ray display and touch screen combo, which is a perfect screen replacement for your phone. We source the screens from OEM manufacturers and always assure 100% original spare parts for our customers.
If you are extremely worried over a broken Panasonic Eluga Ray display, just relax. The accidental damage happens to all of us at some point, but you can easily buy a new display and reverse the damage. Surely, It costs money, but as mobile phones are an integral part of our lives, we've to spend money to maintain the phones. We suggest that you don't fret and always purchase an original display for long term durability.
What is the meaning of Panasonic Eluga Ray Display Combo?
The simple meaning of a display combo is a whole display unit having the IPS LCD and the touch screen glass. When the LCD gets combined with the touch screen glass, the resultant display unit is called Combo/Folder.
Now when both parts get combined into one, you can't replace them individually. When the phone drops accidentally, in most cases, only the top layer of touch screen glass will damage, and the display will continue to work. In small cases, the display and touch screen glass both will break off instantly.
Now when only the touch screen glass breaks, many customers think about replacing the glass alone, but that is not advisable as the glass combines with the display. So, in any case of a cracked screen, you need to replace the complete combo of Panasonic Eluga Ray.
Can I use the same display for Panasonic Eluga Ray 700?
Lots of customers have ordered this screen, thinking they can use it in Eluga Ray 700.  Please note that Eluga Ray and Eluga Ray 700 are different models, and you can't use the screen replacement mutually. It is essential to pay attention to the exact model you are using because companies are launching mobile phones with similar names that often confuse the customers.
Customers tend to forget the model number of their phones after a few months and sometimes that causes issues. Some customers assume that Eluga Ray screen will work in Eluga Ray 700 without any evidence and end up ordering the wrong product. For this reason, always verify the model number of your phone before you order a screen replacement. Even If you order the wrong one, we'll replace it for you but a lot of time will get wasted in the whole process which will delay everything.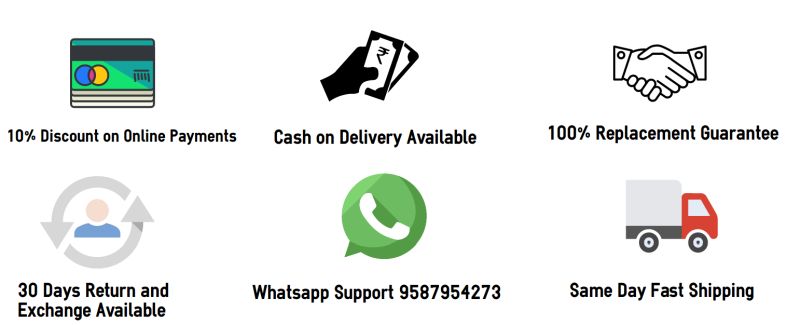 Panasonic Eluga Ray Display Specifications
| | |
| --- | --- |
| | This display replacement is 100% original, brand new and suitable for Panasonic Eluga Ray. |
| | The Panasonic Eluga Ray Display size is 5.0″, display type is IPS LCD and resolution is 720 x 1280 pixels. |
| | It is an entire assembly of display and touch screen glass merged into one. |
| | You can use this display combo to replace a broken, cracked, damaged display or touch screen. |
| | The new combo offers the same colors, quality and brightness as your stock display. |
| | We make sure to test the screens on the actual motherboard before shipping to customers. |
| | We send your packages via Bluedart, Ecom Express, Delivery and other courier services. |
| | All parts come with 30 days return, refund and replacement guarantee. |
| | You can avail 10% extra discount on Online Payments. |
| | The display is readily available in stock and turnaround time is very fast. |
| | For your convenience, we offer both, Cash on Delivery and Online Payments. |
Frequently Asked Questions
Q: How much money do I need to pay for Panasonic Eluga Ray Display Replacement?
The price of a 100% original Panasonic Eluga Ray display replacement is around Rs 1800-2000. If you buy a first copy screen replacement, then the combo costs about Rs 1000-1200 in India. You also need to pay additional installation charges to a mechanic.
Q: I need only the touch screen glass. Do you sell it? 
Many customers who have broken only the top layer of glass want to replace only the touch screen glass. They want to re-use the same display, and in Panasonic Eluga Ray, It is a separate touch screen having a separate flex cable. The only glass will never have any flex cable because that is only glass. But the Panasonic Eluga Ray Touch screen will have a flex cable because the touch functionality is separate from the display.
As we don't sell duplicate products, we don't offer only the touch screen because that is always duplicate. Our motive is to sell the 100% original products on our website. You can try finding such counterfeit products in the local market or on websites that sell duplicate spare parts.
We know that replacing only the touch screen glass is cheaper, but it is against the quality protocol. No matter from where you buy the touch screen glass or who replaces the touch screen glass for you, It is impossible to get the same quality as the original display provides.
Q: Is this 100% original display of Panasonic Elgua Ray? 
Yes. The Panasonic Eluga Ray display available on this page is 100% pure original and precisely the same as comes with a brand new phone. We buy our stock from the OEM manufacturer who manufacturer the screens for the company. These screens go into brand new mobile phones, and OEM manufacturers also sell spare screens in the local market. Admittedly, these screens are costly, but the quality is simply top-notch.
Q: What is the difference between the OEM display and compatible display? 
The main difference is the manufacturer who makes the screen. The quality of the Panasonic Eluga Ray display combo depends on who has manufactured the product. If the product comes from the OEM factory (who makes the screens for Panasonic), the quality will be 100% pure original, but the price will be quite high.
On the other hand, compatible screens don't come from the OEM manufacturer. Many customers don't' want to spend money and need a solution for a broken display issue at the minimum possible price. So many 3rd party manufacturers use the cheapest quality material to make such screens. These screens are also called OG, First Copy, or 99% screens in the local market. The truth is, these screens are crap, and quality is nearly 50% of the original.
Q: Why the price of screen replacement is lower in the local market?
The shopkeepers in the local market want to attract as many customers as possible by offering low prices. Everyone knows that only the duplicate screens are available locally because customers are not willing to pay the price for the quality.
From our experience, we know that customers wander here and there to find the cheapest deals. The bargaining customers never get a satisfactory product because shopkeepers know how to entrap such customers looking for cheap stuff. So if you are looking for the most affordable Panasonic Eluga Ray display, beware as even after spending money, satisfaction will be miles away from your reach.
Q: Do you verify the working condition of the product before shipping it?
Yes. As per our business policy, It is mandatory to test the screens before shipping them to the customers. We are not sending the Panasonic Ray Combo to you without testing because if we send an untested display to you, we'll stay tensed about what will happen next. If the screen doesn't work after reaching the customer, It will put a horrible impression, and we'll lose that customer for a lifetime.
To overcome this problem, we use an actual motherboard of Pansonic Eluga Ray to test the screens one by one. Surely, testing the screens take time but at least we are 100% confident about our products' quality and working condition. When the customer receives the product and it works in one go, he remains with us as a long time customer.
Panasonic Eluga Ray Display Photos
These photos show the actual combo/folder of Panasonic Eluga Ray. You can use this combo to replace a broken display and touch screen very easily and quickly. See the actual product photos below :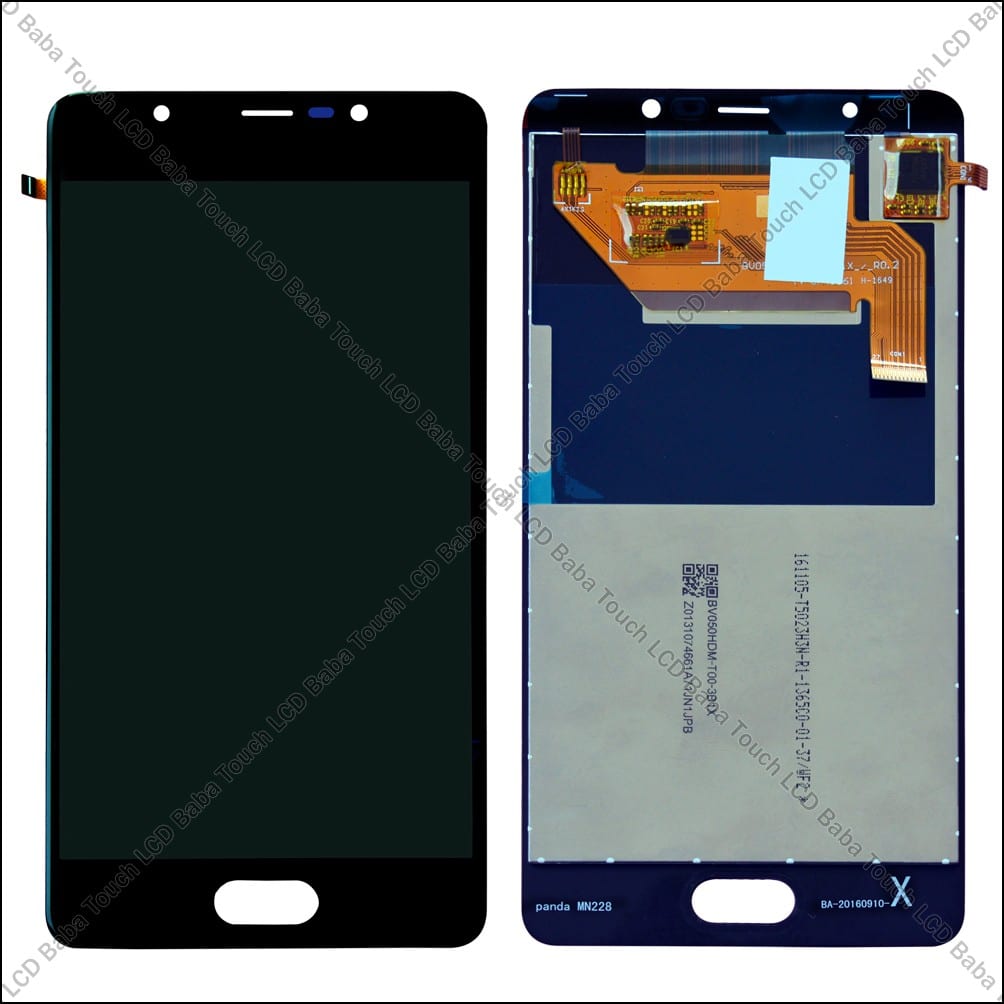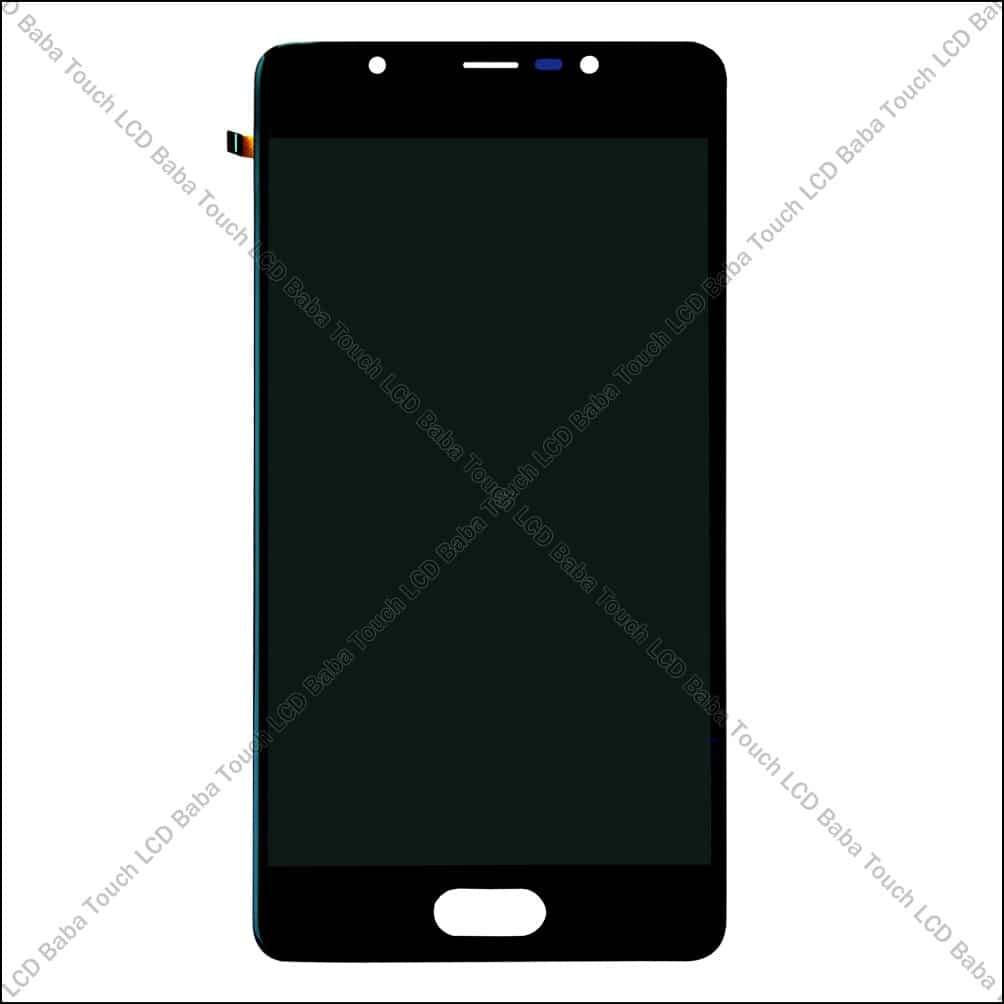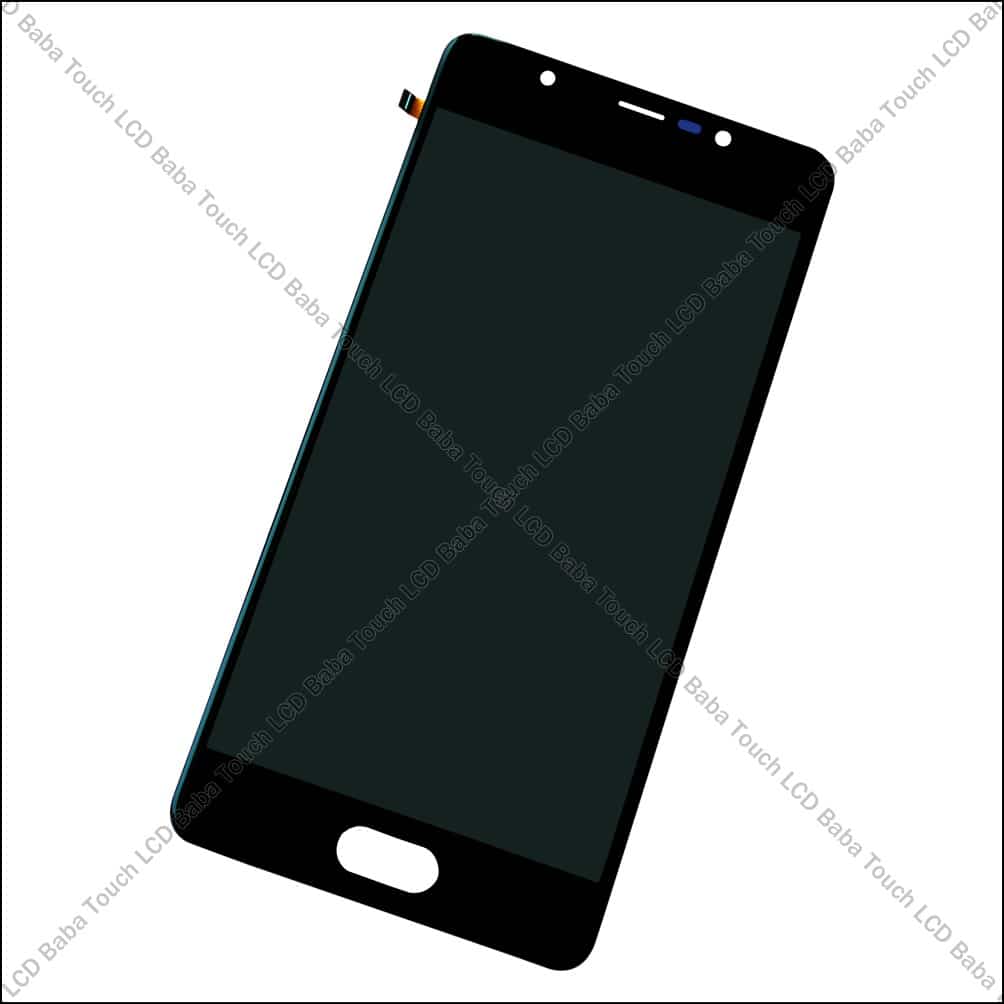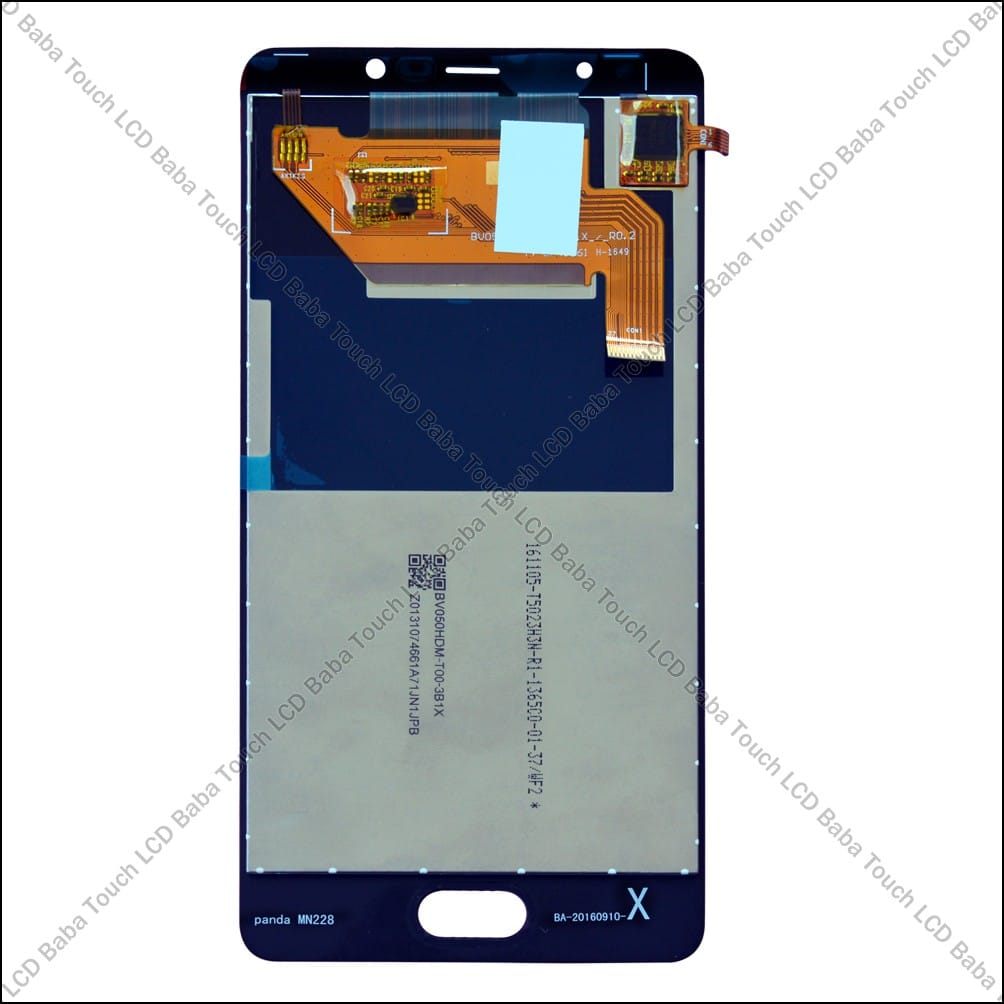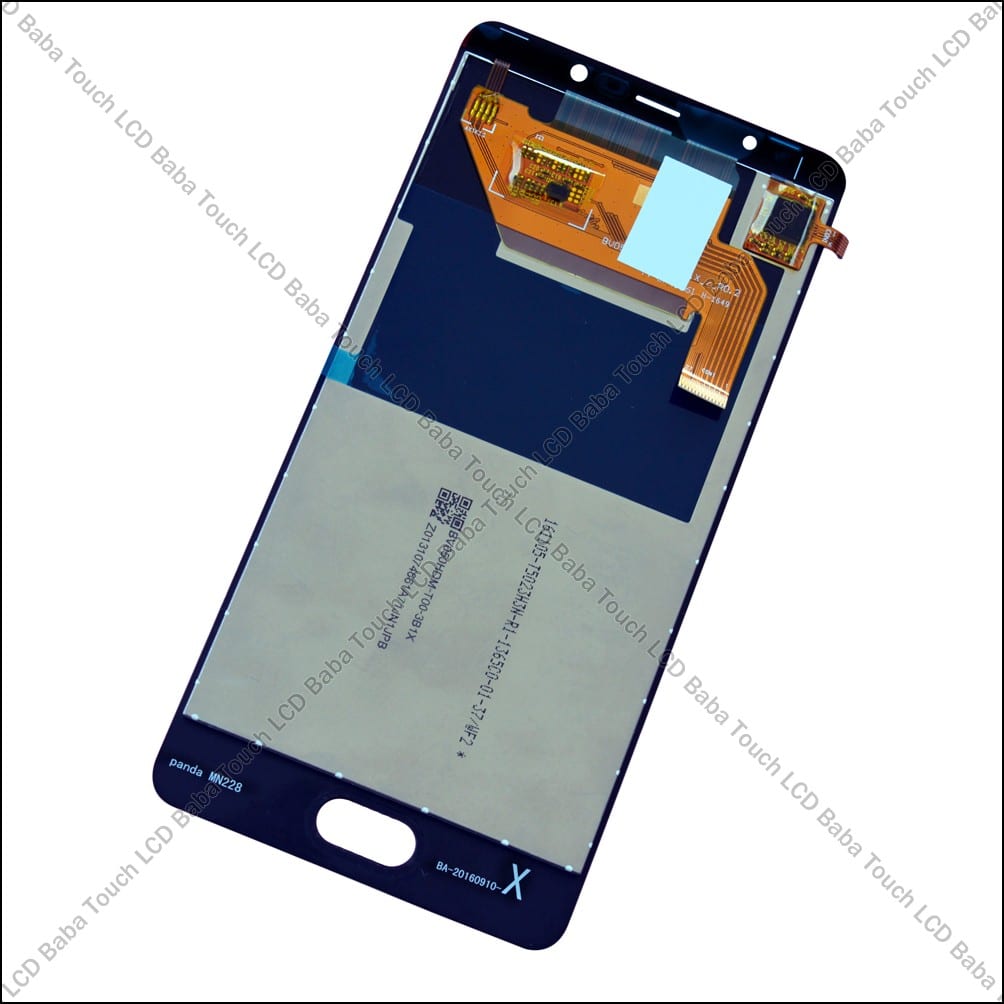 Shipping, Return and Refund Policy
All the products supplied by us come with 30 days return, refund, and replacement guarantee. To return a product, It should be in the same condition as we sent. You can't use or fix the items If you want to return. For complete details about Shipping and Returns, please click here.