If you need more information about Realme 2 Pro display price and how to get a 100% original display, you are on the right web page. The Realme 2 Pro combo you see on this page comes with a complete outer frame, as well. If you wonder what the outer frame is, then It is the front side frame that holds the display firmly in place. You can call this frame as an external body or casing of the screen. The model number of Realme 2 Pro is RMX1801, so please match the model number before you order.
See How We Test The Realme 2 Pro Display
We always wanted to show you why we are so confident about the screens we supply to our customers. We follow a rigorous testing routine to ensure the working condition of the display. If we sell a Realme 2 Pro display to a customer, first, we ensure the working condition of the display by using the same phone as you have. It is a flawless method of testing the screens, and after this testing, the part is guaranteed to work on any Realme 2 Pro phone.

When do I need a Realme 2 Pro Combo with an outer frame?
This Realme 2 Pro Combo with frame is essential only when the outer frame of your phone is also damaged or bent. In severe cases of accidental damage, you may end up breaking display, touch screen as well as the outer frame. There can be some unforeseen conditions when the loss is beyond ordinary. In such situations, the front side body may lose its shape, and after that happens, you can no longer paste a new combo in it. Please see the photo below exhibiting a damaged display and frame.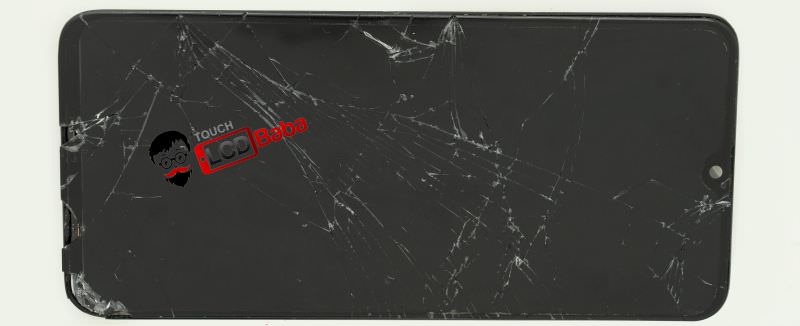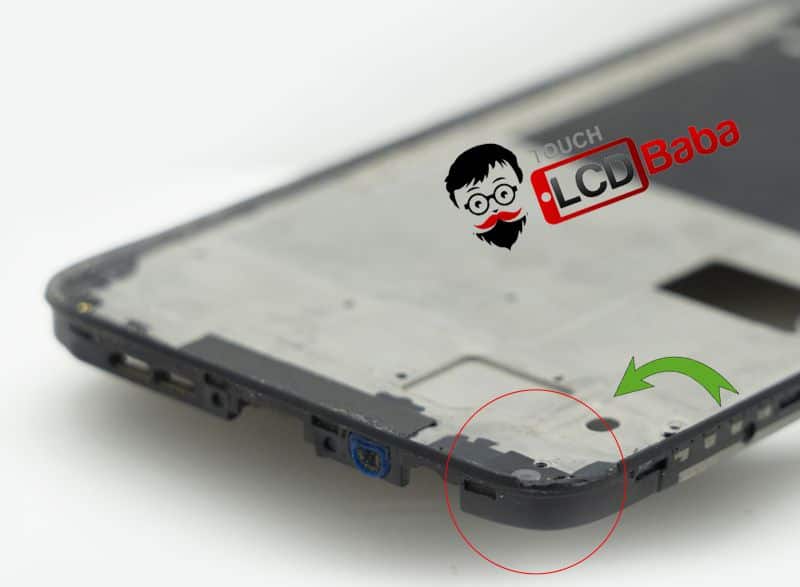 As you can see in the photos above, the frame is also damaged. To replace a Realme 2 Pro combo, you need a flat surface to paste the display firmly in place. However, if the frame or its corners are damaged, you can't fix a new screen inside it. In such a situation, you need to replace Realme 2 Pro combo with a complete outer frame. The part which we sell on this page is a pre-fitted display in the structure, and there is no need to paste it manually. It is just like getting a front half portion of your phone completely new.
Realme 2 Pro screen replacement is very straightforward If you use a combo with an outer frame. The frame already holds the display, and there is no need to paste it manually. You can easily repair the Realme 2 Pro display even at your home. We also have Realme 2 Pro combo available without the outer frame
These days, all mobile phones make use of folder technology. It means that display and touch screen both parts form a single unit called combo, and you can't replace them individually. To replace a broken Realme 2 Pro display, you must replace its display as well as touch screen glass. For this reason, always replace combo to get 100% Original quality without any compromise. If you have any further questions about Realme 2 Pro screen replacement, please feel free to contact us at 9587954273.
Product Description
| | |
| --- | --- |
| | This is 100% original and brand new combo of Realme 2 Pro with the outer frame. |
| | 16.0 cm (6.3 inch) FHD+ display with a resolution of 2340 x 1080 pixels. |
| | You can use this combo to replace a broken glass, display and touch screen. |
| | Realme 2 Pro combo consists of a display, touch screen glass, and outer frame. |
| | The touch screen is super smooth and has Corning Gorilla Glass protection. |
| | It offers 100% original brightness, colors, and clarity as your authentic display. |
| | We test each combo one by one on an actual Realme 2 Pro motherboard for 100% working. |
| | All our products come with a replacement guarantee for 30 days. |
| | 100% hassle-free Returns, Refund, and Replacement. |
| | Ready Stock Available. |
| | Cash On Delivery Option Available. |
Frequently Asked Questions
Q: How much does it cost to replace the Realme 2 Pro display screen in India?
The price of a 100% original Realme 2 Pro display replacement with the outer frame is around Rs 3300-3500. If you buy a first copy screen replacement, then the combo costs about Rs 1200-1500 in India. If you buy a first copy or compatible product, don't expect the same quality as before.
It is true for every business that quality depends on the amount you spend. The same concept applies to this business also. If you get 100% original combo, you can expect 100% same brightness, vivid colors, and sharpness. On the other hand, If you purchase a duplicate display, overall quality will come down to 40-50% of the original. Don't fall into online or offline traps showing you low prices, and you are easily biased towards them. Many customers believe that they have found the original part for a low price, but you will feel like cheated later. Therefore, the Realme 2 Pro display price fully depends on the quality you buy.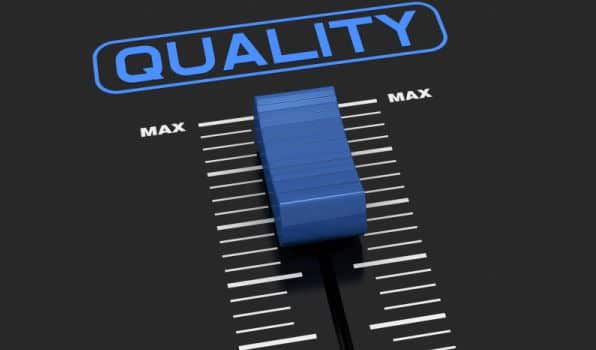 Q: Can you install the Realme 2 Pro combo on my phone?
No. We don't install the display on the customer's phone, but we only supply an original part. The installation of the combo is possible at any place, but the genuine part is not available in most places. It is the beauty of buying a product online and then installing it with the help of a mechanic. The reasonable installation charges are like Rs 200-300, and most mechanics can install it very quickly.
Q: Why do I need an outer frame along with the Realme 2 Pro display?
If the outer frame is not in the right shape, It will create lots of issues later. A broken frame can't hold the display firmly, and If there are gaps underneath the display, It breaks again very easily. Here is an example of how a broken frame looks like :

If you paste a new display in a broken frame, as shown above, there will be huge gaps under the display because the structure that holds the display is not there. It is very risky to paste a new display in such a frame because the new Realme 2 Pro combo will also break with very slight pressure. That is why we recommend the Realme 2 Pro display unit with a complete outer frame.
Q: What is the average life of a display replacement?
It depends on your style of using the phone. Some customers keep the phone safely with all sorts of protection, while others don't even care about putting a tempered glass on it. Many customers live in the delusion that their device has got gorilla glass protection, so they don't need to apply a protective glass to it. The average life of a duplicate first copy is about 1-2 months, while an original display works perfectly for 2-3 years without issues.
You should always keep your phone safe regardless of what type of protection It offers. That is because keeping the phone in a new condition is always beneficial even If you sell it at a later point. Always use tempered glass on the screen and protect it as much as you can.
Q: How do you test the display before shipment?
The process is straightforward and easy to understand. We buy a brand new Realme 2 Pro phone and always keep it in the open condition to test the new display. Whenever we receive a batch of new screens, our QC team tests each display and applies a TESTED OK sticker on display. We keep all the tested parts in a safe place, and when we receive an order, we send that certified display to the customer.
Please note that testing each display on the motherboard is the only surefire way. This process is completely flawless, and there is practically no chance of receiving a faulty product. Still, we offer 30 days replacement guarantee If the customer is facing any trouble.
Q: How can I change only the front glass of Oppo F9 Pro?
Many customers are looking for the cheapest possible solutions, and one of them is replacing the only glass. In local markets, mechanics are doing this kind of stuff for low prices and destroying the overall quality of the phone. Customers are easily biased towards them due to lower prices. We don't recommend such complex and substandard solutions. Our motive is providing 100% pure quality to the customer, and only glass replacement is the worst thing you can do with your phone.
Q: Do you offer a 100% original display of Realme 2 Pro? How can I trust it?
Many customers have trust issues when buying the display online, and mostly this happens because they have burned their hands on cheap stuff before. Customers always prefer buying from the local market as the Realme 2 pro display price is affordable there, and even the mechanic does the fitting for them. However, there is a massive difference in quality, and customers realize it very quickly within a day. Once they get cheated, they start distrusting everyone in the business, and this is not fair. If you get something cheap and local, you should take responsibility. 
Our Realme 2 display price is nearly twice as high If you make a simple comparison of online prices. However, we don't mix up things at any cost. If a display doesn't pass our internal quality test, we don't send that to the customer. We care for quality and price is always secondary for us.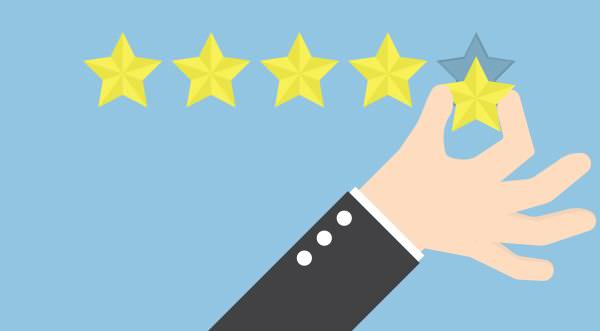 Shipping, Return and Refund Policy
All the products supplied by us come with 30 days return, refund, and replacement guarantee. To return a product, It should be in the same condition as we sent. You can't use or fix the items If you want to return. For complete details about Shipping and Returns, please click here.