We know all the issues and problems a customer faces with a broken Realme 8i display. Life suddenly stops when you drop the phone and break the display or the touchscreen glass. A broken Realme 8i display looks aesthetically bad, and you'll be embarrassed while taking out the phone in front of your friends and colleagues.
Everyone wants to replace a broken display as soon as possible, and on this page, you'll find all the information regarding Realme 8i display replacement. You should know that after damaging the original display, it is very tough to find the original display again in the local market, and that's why we started Touch LCD Baba. On our website, you can purchase a 100% original display for Realme 8i without compromising the quality.
Realme 8i Display Specifications
| | |
| --- | --- |
| | This combo is 100% original, tested, and suitable for Realme 8i, model number RMX3151. |
| | The screen size is 6.6″, the display type is an IPS LCD, and the resolution is 2412 x 1080 Pixels. |
| | You'll get the same display quality as a brand-new phone. |
| | We buy our stock from the actual OEM who makes and supplies original screen replacements to the company. |
| | Each display goes through strict quality testing to ensure the 100% immaculate working of the product. |
| | This display combo supports all variants of Realme 8i without any problems. |
| | We securely pack your parcels in hard plastic boxes with additional protective layers. |
| | You can resolve all the display and touchscreen issues by replacing the combo. |
| | We back our products with a 30-day return, refund, and replacement guarantee. |
| | You can always contact us on WhatsApp or our support team at 9587954273. |
| | You can order the product using Cash on Delivery or Online Payments (additional 10% discount). |
Do you know which quality products are sold in the local market?
Typically, we visit the local market to purchase the display replacement, and that's the biggest mistake customers have made for years. The local market's screen replacements are good only if you want to purchase a duplicate display, which is not equal to a factory-fitted display in terms of quality.
The local market screens are duplicates, often called a first copy/OG quality/Diamond quality display. These products offer low quality, and as such products are cheap, customers buy them instantly without understanding that they will need to replace the display repeatedly.
A local display breaks very easily, and you can understand its quality like other unbranded products you buy from the market. Those products work for a very limited time, and then you've to replace them again. So if you buy display replacements from the local market, you should not spend more than Rs 1500-1600 because you always get counterfeit products.
Realme 8i Display – Original  Vs. First Copy
The original Realme 8i display offers a mesmerizing experience, and there are many differences. If you want to know about those differences in detail, here you go :
The maximum brightness of an original display is 100%, while a copy display offers 50% brightness at maximum levels.
The accuracy of colors is very bad with the duplicate display, while the original display is 100% perfect.
You get a very weak touch screen glass with a duplicate display that breaks again easily while the original glass is sturdy.
You can't use a duplicate touchscreen with the same accuracy and speed.
A local product feels very cheap when you use it and deteriorates the experience of using a good phone.
We understand that all customers can't purchase an original display, and sometimes, purchasing a local product is the need of the hour. However, you should pay excessive money when purchasing a duplicate product. Often, customers get duped in the market when they buy a display for Rs 2500, while that product costs Rs 1500 in most other places. So don't pay excessive money when purchasing duplicates.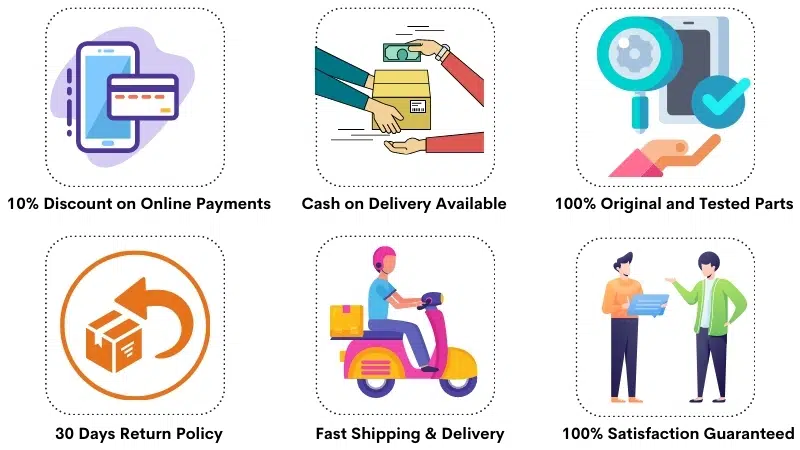 Frequently Asked Questions
Q: How much does it cost to replace a broken Realme 8i display in India?
The price of a 100% original Realme 8i display replacement (model number RMX3151) is around Rs 3500-3600. If you don't want the original display, purchase a first copy/duplicate display for around Rs 1500-1600, including the installation charges, but its quality won't be good.
Q: How much is the quality difference between the original and duplicate display?
According to our expertise, original and duplicate are two different products suitable for the same model. If you purchase an original display, the quality of your phone will stay at 100% the same levels, and you'll feel everything like a brand-new phone. So, the original display keeps your usability experience on the same level.
On the other hand, if you purchase an inferior quality display for a low price, all the vital properties of the display will take a hit. The brightness will drop to 50%, the vividness of colors will decrease, and touch screen sensitivity won't be the same. Therefore, you shouldn't rush for duplicate products if you want an original product.
Q: I found a Realme 8i display for Rs 1500. Is that a good buy?
You shouldn't be surprised if you get a local display for Rs 1500 because that is normal. If you take your broken phone to the local market, you can purchase a first-copy Realme 8i folder if you are low on budget. A first-copy display doesn't offer the same immersive experience as the original display.
That's why customers who know the experience of the original display never purchase a duplicate display. A local display allows you to use your phone, but you can't enjoy it. You'll face many issues with a copy display, which will emerge daily when you use the phone.
Q: I bought a local display, but it broke within a week. Why?
The touch screen glass's quality matters, and a local display uses the worst quality raw material for its construction. After installing a local display, the touchscreen glass or the display will instantly break if you drop the phone because local material can't resist accidental drops. That's the setback of purchasing a local display because it breaks very easily.
If you are a customer who drops things frequently, a copy display will become extremely expensive because you must repeatedly replace it. That's where the original display comes in handy, and the construction of the original display is sturdy and allows you to use the display for a long time. The original display can easily take moderate drops, which a local display can't.
Q: How do you test the new Realme 8i display before shipping?
We ensure testing each display for 100% flawless working before dispatch. We use a Realme 8i mobile phone's motherboard to test the new display to get accurate results. You can also test the display by following these steps :
First of all, dismantle the phone to access the motherboard.
Gently eject the old display's flex from the motherboard and connect the new display there.
Turn on the phone, and you can test the new display like it's installed on your phone.
You can use the display like it's installed on the phone and test it to your satisfaction.
After testing and verifying the display, you can install it on your phone. If the display has some issues, you can easily isolate those issues even before installing the display. So when you have a display in an unused condition, it is very easy to return or replace it. That's why open condition testing before installing the display is important.
Q: Can I return the display if it doesn't work?
Yes. We supply display replacements with a 30-day return period. If you face any problems while testing the display, you can easily return the product or opt for a replacement. Returns are impossible if you use or paste the product on your phone. Therefore, you can test the display but shouldn't assemble it before verifying its working condition.
Q: How will I install the Realme 8i display after delivery?
Once you receive the delivery, you must visit a local technician's shop to install the display. These days, the local market is full of technicians who charge around Rs 150-200 to install the display, which hardly takes 15-20 minutes. Before placing an order, you can discuss installation with a mechanic and order the product.
Q: I have never bought the display online before. Will it turn out well?
Many customers have never bought a mobile phone display online before and worry if things will go well. We suggest you don't worry because buying a display replacement online is 100% safe because you always get a testing guarantee with the spare part. When you receive the display, you can test it for flawless working and install it.
You can test and verify the display without installing it on your phone. Open condition testing is 100% accurate, and you can thoroughly test the display before installation. You can easily identify potential issues when you test the display yourself. Although new screens never have issues, you should always test everything because that's mandatory.
Realme 8i Display Photos
Please see below if you want actual Realme 8i display combo images. If you still have questions or concerns, please call us at 9587954273.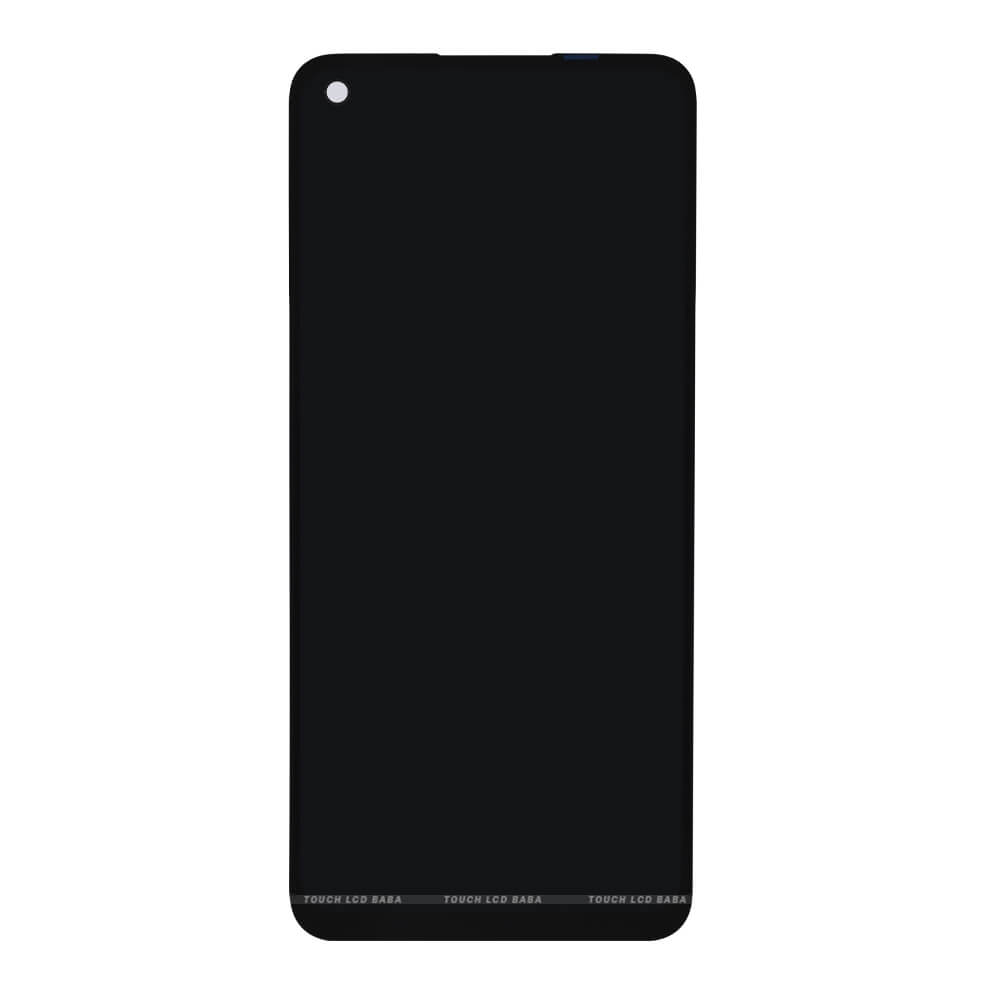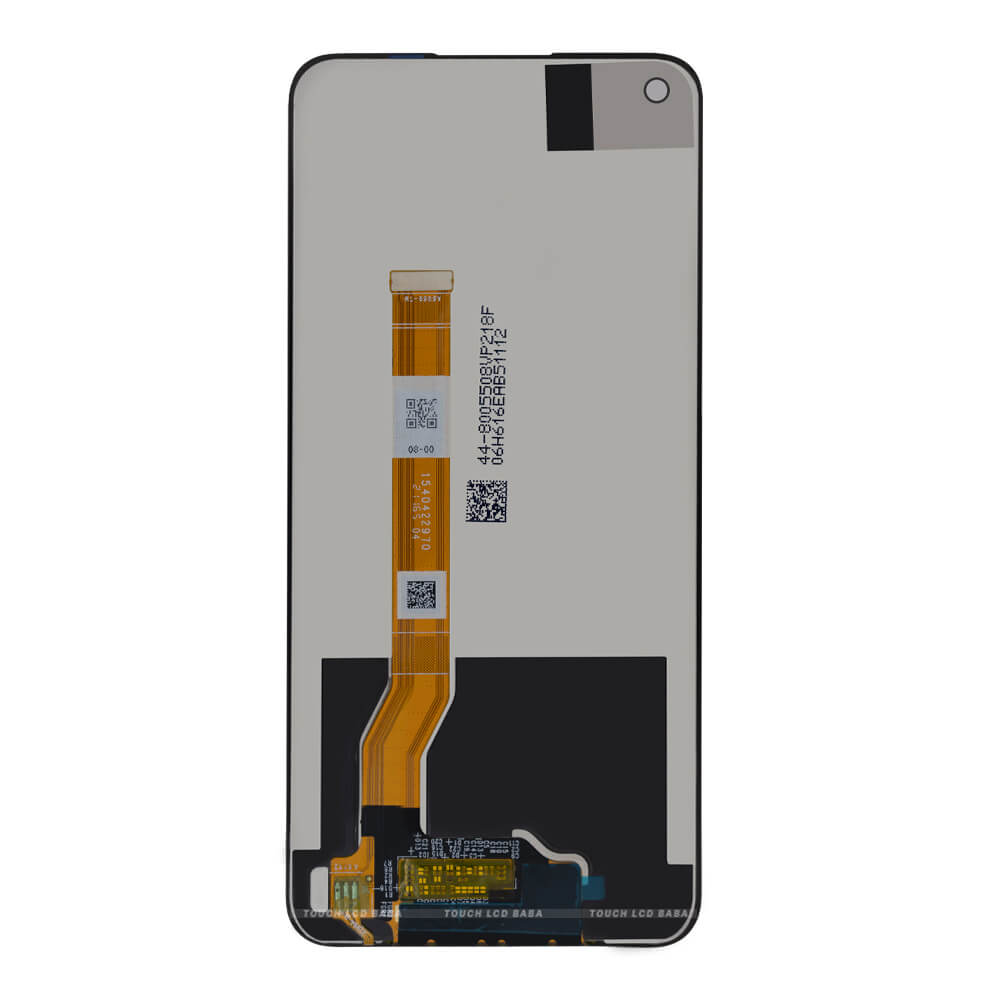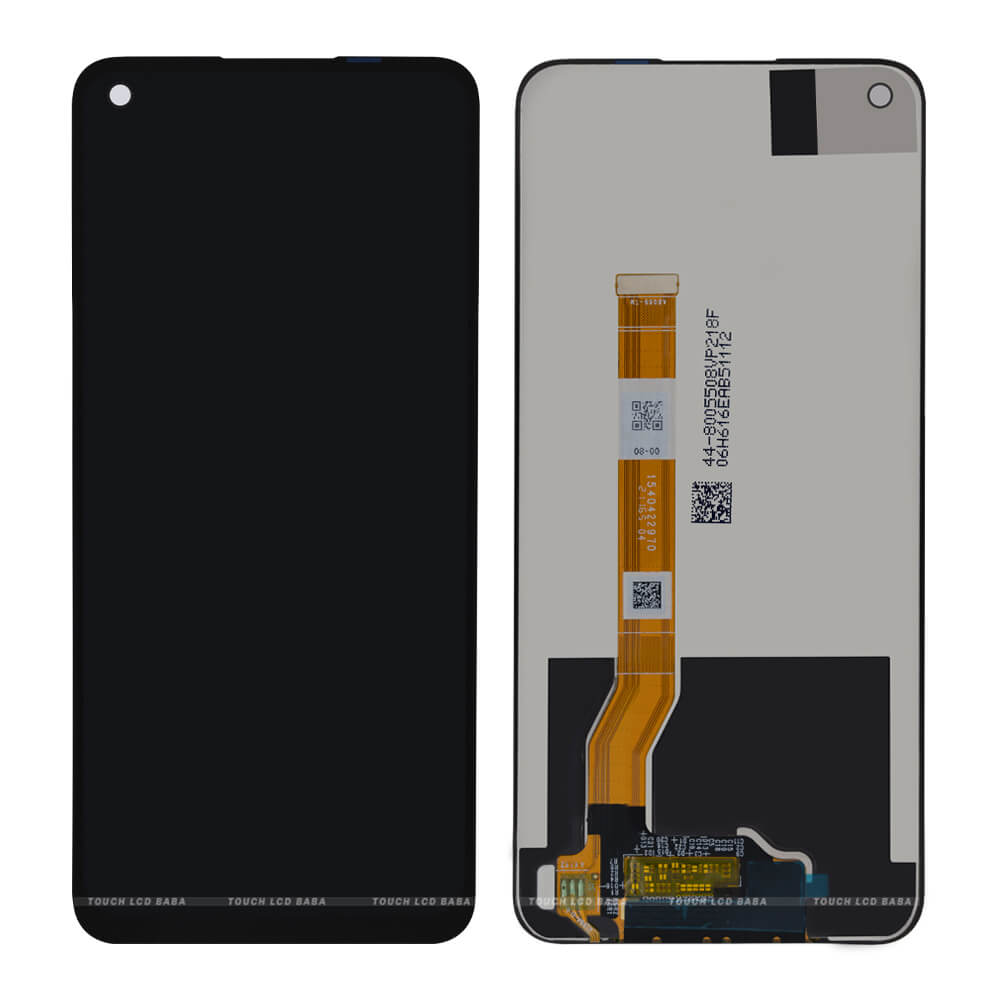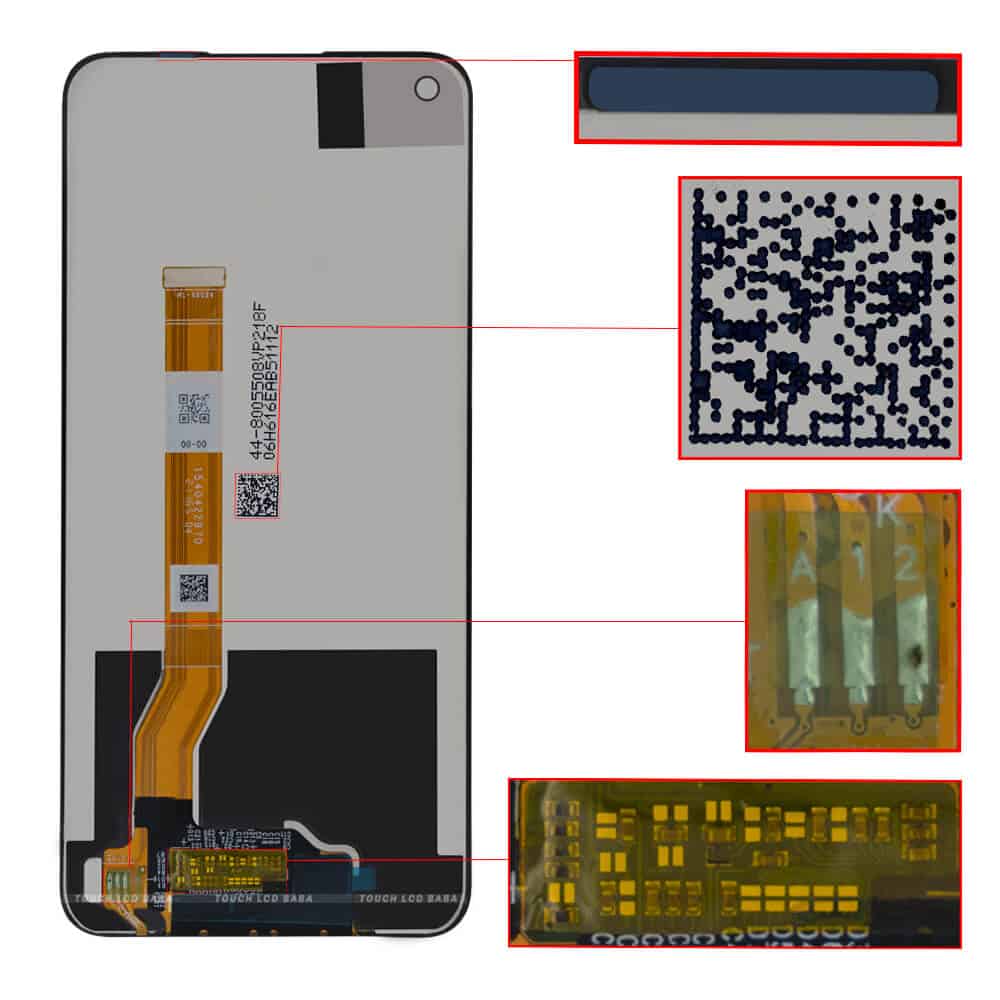 Shipping, Return and Refund Policy
All the products supplied by us come with 30 days return, refund, and replacement guarantee. To return a product, It should be in the same condition as we sent. You can't use or fix the new Realme 8i display if you want to return it for any reason. For complete details about Shipping, Returns and Warranty, please click here.