We understand your disappointment if you accidentally broke the Realme 9 Pro display. A mobile phone is probably our closest friend because a day without it feels so deserted, and when the display breaks, it breaks our heart. Luckily, you can easily replace a broken Realme 9 Pro display with a new one and restore the immaculate condition of your phone.
Those days are long gone when you would have faced so many troubles finding an original display. Now mobile phone screen replacements are readily available because the demand has quadrupled in the last few years. If you go to the local market, you can easily find many sellers selling first copy screen replacements for low prices. A local market is good for people who want to purchase duplicate products, but you won't find original screen replacements there.
We precisely offer what you want if you found Touch LCD Baba while searching for the Realme 9 Pro display and don't want to compromise the quality. At Touch LCD Baba, you can purchase an original Realme 9 Pro display, and after delivery, you can replace the display with a local technician's help.
What is the Realme 9 Pro display combo?
To replace the broken Realme 9 Pro display, you need a new display unit, and that's called a combo. A combo is a  brand new spare part that consists of the inner display and front layer of touch screen glass. A combo is also called a folder, and it makes display replacement very easy and quick.
When you head for the display replacement, a technician will dismantle the phone, decouple the broken display and install a new display. If you purchase an original display replacement, you can easily restore the phone to its earlier condition. After replacing the display, you'll have the same feel and won't even realize if some damage had occurred to the phone.
Why should you buy from Touch LCD Baba?
You should purchase from Touch LCD Baba only if you don't want to compromise the quality. We cannot offer the best prices in the whole world, and we've seen customers looking for cheap deals burn their hands on the wrong products. Therefore, buying from us would be the best decision if you need a 100% original display replacement.
We know the current market conditions and the different types of products available. However, most of them are duplicates sold under different names to lure customers. Someone will sell a duplicate display by referring to it as a "first copy," and others will use "diamond quality" for the same product.
Under the hood, you get the same crap product, and this practice has been going on for years. Our prices are not low, and you can never get an original display for a low price; that's a fact. Anyone luring the customers with low prices always sells a counterfeit product.
Realme 9 Pro Display Specifications
| | |
| --- | --- |
| | This combo is 100% original, tested, and suitable for Realme 9 Pro, model number RMX3471. |
| | The screen size is 6.6″, the display type is IPS LCD display and resolution is 2412 x 1080 Pixels. |
| | The new display offers 100% the same colors, quality and brightness as before. |
| | Each display goes through strict testing procedure before dispatch and comes with replacement guarantee. |
| | We buy our stock from the OEM factory that makes/supplies original screens to the company. |
| | You'll get exactly the same product as comes assembled with a brand new phone. |
| | We securely pack the fragile content in hard plastic boxes accompanied by additional protective layers. |
| | You can resolve all the display and touch screen glass related issues by replacing the combo. |
| | We back our products with a 30 days return, refund and replacement guarantee. |
| | You can always contact us on WhatsApp or get in touch with our support team at 9587954273. |
| | You can order the product using Cash on Delivery or Online Payments (additional 10% discount). |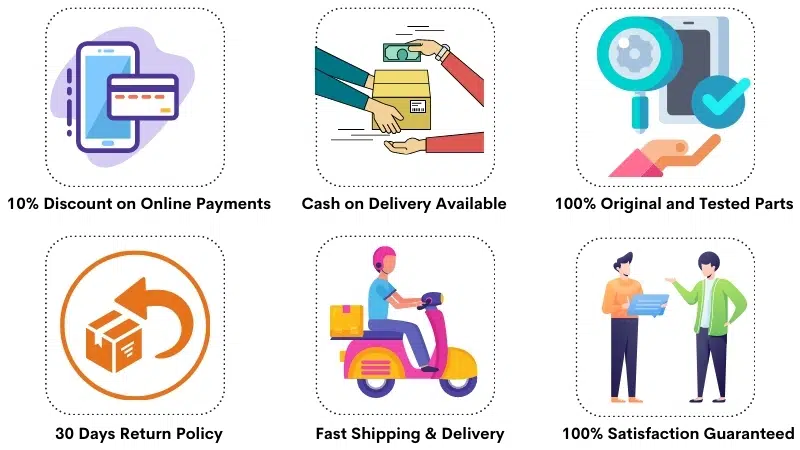 Frequently Asked Questions
Q: How much does it cost to replace a broken Realme 9 Pro display in India?
The price of a 100% original Realme 9 Pro display replacement (model number RMX3471) is around Rs 3800-4000. If you want to purchase a cheaper product, you can go for the first copy screens, which offer 50% quality of the original, and their price is also budget-friendly.
Q: How good is a first copy or duplicate display?
When the Realme 9 Pro display breaks, almost all customers want to purchase an original display, but at this point, they don't know about the price of the original display. When they learn that the original display is out of their budget, they want to know if a first copy display is identical to the original display.
The answer may be dismaying for some customers, but a first copy display is nowhere near the original display quality. If someone says that a first copy display offers 99% quality of the original, that's a misrepresentation. A copy display offers around 50% quality of the original, and everyone knows that. We suggest you don't become a victim of crafty shopkeepers and spend your money wisely.
Q: What is the difference between a copy and an original display?
The difference between both products is very obvious if you compare them side by side. Most customers don't have access to the original Realme 9 Pro display, and they only get the duplicate product in the market.
If you compare your old broken display and the new copy display you got in the market, you can easily feel the differences. When you turn on an original display and a copy display side by side, you can easily notice these differences :
A copy display offers around 50% colors and brightness compared to the original display.
The original display's glass is thick and sturdy, while a duplicate glass is lean and fragile.
The original Realme 9 Pro display fits well, while the duplicate ones don't.
You don't get typing accuracy with a duplicate touch screen while the original one works smoothly.
The copy touch screen lags and hangs but the original works perfectly.
We are sorry, but there is nothing good with a duplicate display except it allows you to use your phone. The smoothness and accuracy of the original display are amazing; otherwise, everyone would be searching for duplicate products. Even customers who buy copy screen replacements because of budget constraints know about all the benefits/differences of authentic products.
Q: Can I use this display for Realme 9 Pro Plus phone?
The display offered on this page is suitable for Realme 9 Pro 5G phone. If you use the Pro Plus variant, you can't use this display. The display in Realme 9 Pro is IPS, while the display quality is Super AMOLED in the Pro Plus variant. Before you place the order, please ensure that you don't have the Pro Plus variant.
Q: Should I replace the display myself at home?
We don't recommend that because most customers lack expertise and can't understand a display replacement at home. Most mobile phones come with a pasted back glass, and to replace the display, you first need to remove the rear glass panel. Without proper tools and knowledge, you'll damage the back glass and incur additional costs if you try that.
Therefore, always seek a professional technician's help which doesn't cost a lot. You can easily find a technician and pay him Rs 200-300 to install the display on your phone. That's the best and easiest way to replace a broken Realme 9 Pro display.
Q: Should I replace the display or the touch screen glass?
Many customers get confused because they don't know what they should replace once the display or touch screen glass has broken. In casual language, lots of different words like touch screen, glass, digitizer, folder, and combo exist, and as a first-time customer, you don't know what you need to replace.
Please note that combo, folder, or display unit are synonyms. A display combo consists of two main parts :
Inner IPS LCD (the part where you see all the graphics, images, etc..)
Front Layer of touch screen glass. (where you tap to use the touch screen)
When you drop the phone, you'll possibly meet with one of these scenarios :
Only the front layer of touch screen glass will break.
The inner display and touch screen will both break.
Only the inner display will break, and the touch screen will continue to work.
You need to replace the complete display unit in all the above scenarios. The display and touch screen glass are stuck, and you shouldn't replace them individually. If you do, the overall quality and the feel of the display will degrade considerably.
Q: Why do local technicians decry online purchases of the display?
Most local technicians mislead customers, and if you take a display to them that you bought online, they will always say that you have bought a duplicate product. They will always traduce online sellers because they take a large part of their business. Some years ago, local market technicians robbed customers by offering them replica products for sky-high prices to churn out huge profits.
There was a time when they could easily sell a duplicate display worth Rs 1000 for Rs 3500 to customers. Now, the times have changed, and customers can easily check the price of a particular product online. That results in shrunk margins, and old technicians who made a boatload of money with deceptive techniques can't digest this era. That's why they always condemn online purchasing of the display because they can't make money out of it.
Q: How can I test the new Realme 9 Pro display before installation?
You can easily test the new display before installation by following these steps :
Take off the back panel of your phone and remove the necessary screws to access the motherboard.
Eject the old display's connection from the motherboard and connect the new display there.
Turn on the phone, and you can use the new display as if installed on your device.
Please also keep in mind the followings :
There is no need to decouple the old display from the frame for testing the new display.

You can easily test the new display by connecting it to the motherboard on the rear side.
Always place the display on a bubble wrap, and don't hold it in your hands during testing.
You should test the display for 10-15 minutes before proceeding with the final installation.
Realme 9 Pro Display Photos
If you want to see the display's appearance before ordering, please refer to the below images. If you've any questions, please call us at 9587954273.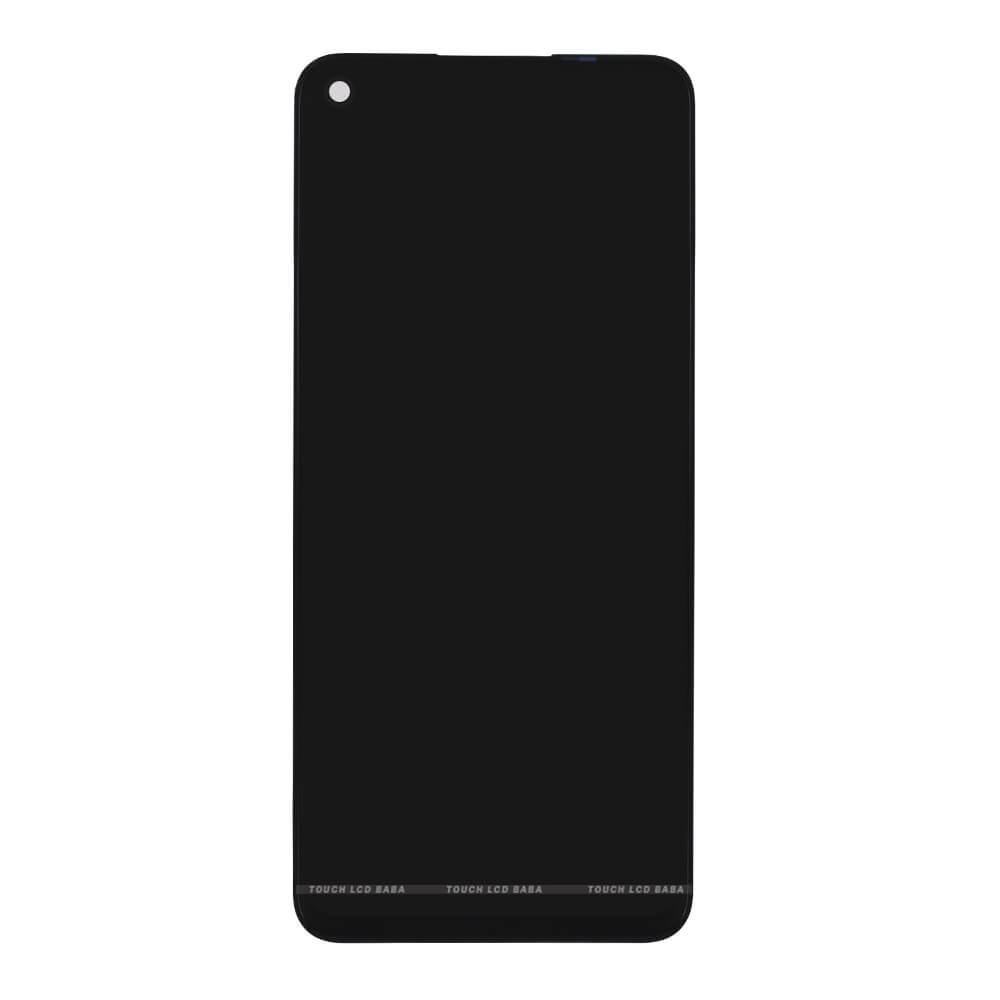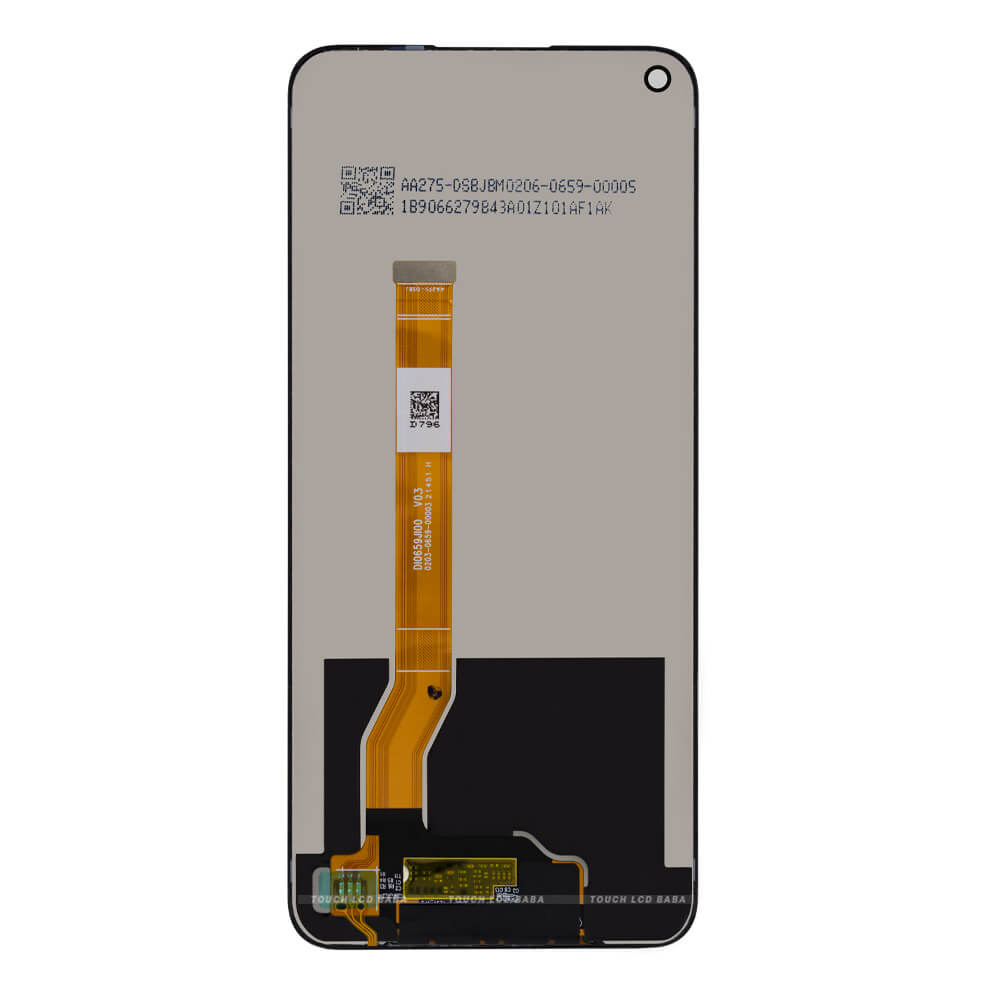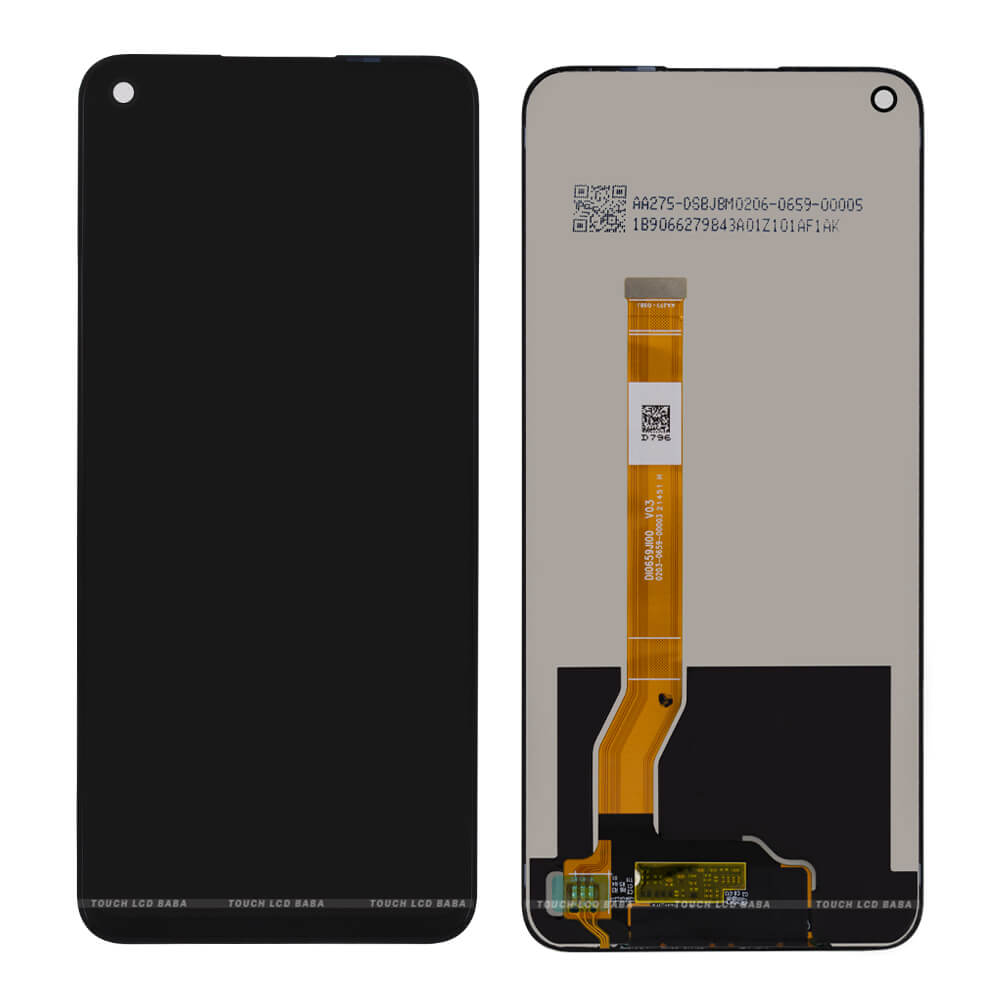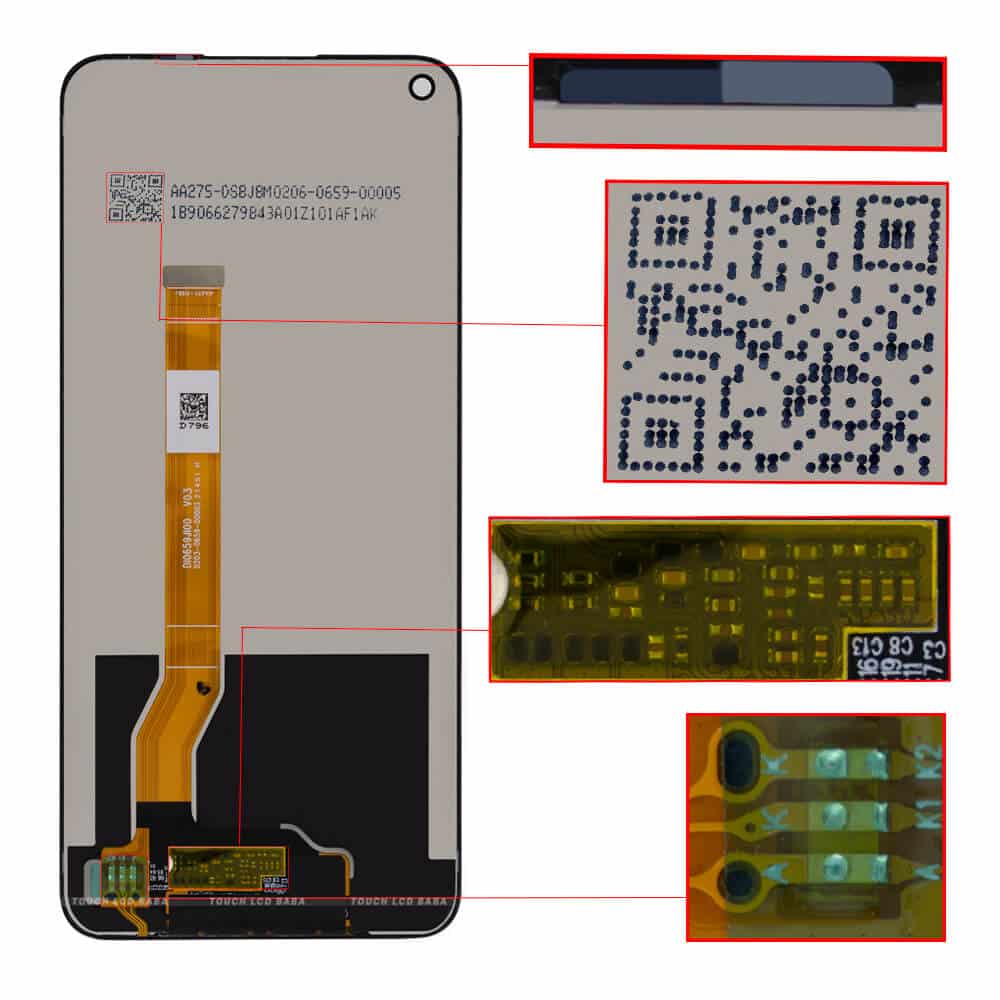 Shipping, Return and Refund Policy
All the products supplied by us come with 30 days return, refund, and replacement guarantee. To return a product, It should be in the same condition as we sent. You can't use or fix the new Realme 9 Pro display if you want to return it for any reason. For complete details about Shipping, Returns and Warranty, please click here.