This page is about the Realme C15 display and touch screen glass replacement. When the display or touch screen glass breaks, you can't use the phone freely, and that's why replacing the broken Realme C15 display is an urgent requirement. To replace the broken display or touch screen digitizer glass, you need a brand new display unit, and that's what we offer on this page.
In most cases, only the front layer of touch screen glass will damage, and the phone will also continue to work as usual. You should still use the touch screen, but a broken display can stop functioning at any time. That's why you should replace the broken display as soon as possible. If there is only a hairline scratch on the glass, you don't need to rush for the replacement.
Many customers ask if they should replace the display combo right away or wait for some time. The answer depends on the extent of the damage. If the touch screen glass has badly shattered, you should replace it immediately; otherwise, it makes sense to wait for some time before replacing the display unit if everything is working fine. If some particular portions of the touch screen are not working, you can't linger on if you want to use the phone.
Realme C15 Display Specifications
| | |
| --- | --- |
| | This combo is 100% original, brand new, and suitable for Realme C15, Model Number RMX2180. |
| | The Realme C15 display size is 6.52″, the display type is IPS LCD and the resolution is 1600 x 720 Pixels. |
| | It is a complete combo of display and touch screen glass merged into a single unit. |
| | You get exactly the same display as it comes assembled in a brand new phone. |
| | We test each display one-by-one to ensure a perfectly working product gets delivered to you. |
| | Our suppliers are the OEM factories who make original screens for the company. |
| | We always test and verify the working condition of our parts before shipping. |
| | We back our products with a 30 days return, refund and replacement guarantee. |
| | The new display supports all the gestures as well as multitouch features. |
| | The screen is readily available in stock and turnaround time is very fast. |
| | You can order the product using Cash on Delivery or Online Payments (additional 10% discount). |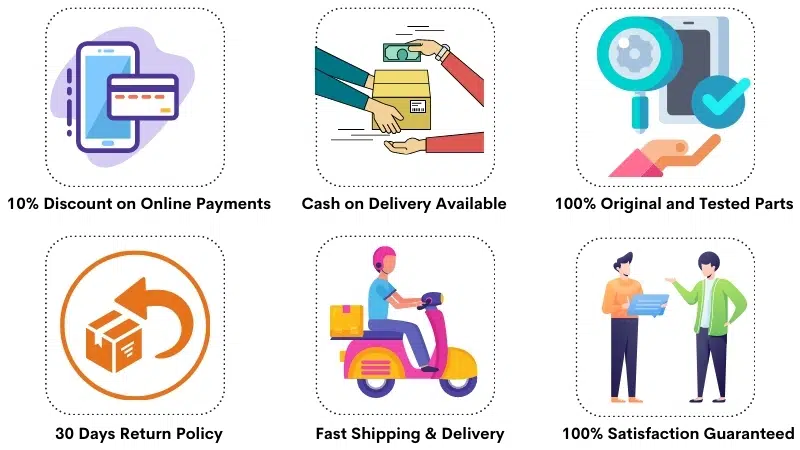 What is the meaning of the Realme C15 display combo?
The meaning of a combo/folder is a complete set of the inner display and top layer of touch screen digitizer glass combined into one. To overcome the broken display and touch screen glass-related issues, you need to replace the entire display unit on your phone, and that's how it works.
If you take a broken phone to the official Realme service center, they will also replace the complete combo. Combo replacement means replacing the broken display with an identical new part to restore the previous working condition of your phone. The combo consists of both the display and touch screen glass, and that's why all problems related to the display and touch screen can be quickly resolved.
Why should you never opt for low-priced screen replacements?
Please note that all screen replacements are not equal, and you shouldn't fall for low-priced traps because you won't get the desired product. All the low-cost screens are surely duplicates, and although such screens work, you can't expect them to work like the original. Buying a duplicate display means purchasing a low-quality product that offers around 40-50% brightness and color reproduction of the original display.
When customers Google for a Realme C15 display replacement, they usually rush to click on the listing that shows the lowest price. In many cases, customers don't even inquire about the quality of a particular product because their sole focus is the lowest price. Please note that duplicate screens are a widespread problem and easily available for low prices in the local markets.
When you order and get such duplicate products, your phone will lose its glory because of the low-quality screen replacement. Many customers call and tell about their horrible experience with duplicate products because that's bound to happen. We know that low price attracts everyone, but you always get what you pay for.
Frequently Asked Questions
Q: How much does it cost to replace a broken Realme C15 display in India?
The price of a 100% original Realme C15 display replacement is around Rs 2800-3000. If you buy a first copy screen replacement, the combo costs about Rs 1300-1400 in India. We sell only original spare parts, and almost all screens available in the local market are duplicates.
Q: What is your opinion on replacing only the touch screen glass?
Customers often try to find workarounds to replace a broken display or touch screen digitizer glass. One such option is replacing only the touch screen glass when the inner display is still functional. Many damage cases don't result in complete damage to the display unit but only the top layer of touch screen glass breaks. In such cases, customers want to replace only the glass and salvage the old display to reuse it.
Please note that reutilizing parts is not the right approach because, after manual removal of the display from the broken glass, the display will no longer be immaculate. When you paste a duplicate touch screen glass over the original display, you'll see dust, distorted colors, and other similar abnormalities inside the display.
The touch screen glass replacement is the most advertised method of replacing broken glass, but it offers terrible quality at the same time. You should choose this method only if you are ready to make a massive compromise with the quality. The glass replacement is popular because it makes money for the technicians, and customers feel like they found a fantastic deal.
Q: Do you sell only the touch screen glass without the display?
No. We know that only the touch screen glass is the worst solution and we don't offer such compromised solutions to our customers. Customers who buy only the glass themselves often run into issues when they can't replace it independently, and the technician won't use the glass purchased by the customer. For these reasons, we don't sell only the glass and if you essentially want to purchase only the glass, leave it up to the technician. He'll arrange the glass for you and replace it himself.
Q: What happens if the display also breaks during the glass replacement?
If you go to a local technician to replace only the broken glass and the inner display also breaks while separating it from the glass, that's on you. The technicians always keep their hands clean from any risk and clearly say that they are not responsible if something terrible happens while replacing the glass. In other words, you take responsibility for other people's actions.
If the display also breaks, the technician will ask you to replace the complete display combo because he doesn't owe any responsibility. It is the ugly face of glass replacement where technicians learn such techniques by playing with your mobile phone, and it's an entirely risk-free process for them. If the glass replacement is successful, they make money, and if not, they don't lose anything. That's why glass replacement is the worst quality solution in our eyes, but customers understand its consequences only when they go for it.
Q: A technician said he'd make everything good again for Rs 700-800. What is that?
Many customers believe that mobile phone screens are available for throwaway prices, and a cunning technician always does an excellent job of fooling them. A customer takes his broken display to the market, and a technician promises to repair it for Rs 700-800. Customers think he is replacing the complete display unit for a meager price, but the technician only replaces the top layer of glass.
For your kind information, the top layer of touch screen glass costs Rs 50, and a technician charges around Rs 700-800 from you, including the installation charges. That's how thousands of customers are fooled every single day in the market. The technicians replace the broken glass with a Rs 50 glass, and you happily take this deal by paying Rs 700-800. Now you can do the math yourself and understand why duplicate solutions never last long.
Q: Is this Realme C15 display entirely original? How is it different from local market products?
The display we offer on this page is 100% pure original, the same as you get with a brand new phone. We buy our stock from the same manufacturer who makes these screens for the company, and that's why we guarantee the same quality output as you get with a brand new phone. We buy these screens for a premium price and thus sell for a premium price.
The duplicate or so-called first copy screens come from third-party manufacturers who make duplicate screens purposefully. Such screens are manufactured in huge quantities because many customers look for pocket-friendly deals. These screens are crap in terms of quality, and that's why the price is low. The vendors in the local market sell only such duplicate products, and that's why prices are often more affordable there. On our website, the prices are high because the quality is top-notch, the best you can get for your money.
Q: How does the original Realme C15 display differ from the first copy display?
The quality is the main ingredient that sets apart the original display from the duplicate one. Here are the main differences between both products :
The original display is very durable, while the duplicate breaks again easily.
An original display offers sharp colors and brightness while these properties drop to 50% in a duplicate display.
The multi-touch features work only with an original display and never work with a duplicate one.
The camera quality and all other features reliant on the display take a nosedive.
Your phone's resell value decreases by a huge margin because everyone wants a phone with an original display.
We want to emphasize that if you pay less money, don't assume that you found a deal because you've also lost a massive chunk of quality in equal proportion. Therefore, always purchase original products if you can afford them and stay free from unforeseen issues and repeated expenses.
Realme C15 Display Photos
The photos represent the actual Realme C15 display combo you'll get after your order. It is a complete unit of display and touch screen digitizer glass combined into one. If you've any questions, please contact us at 9587954273.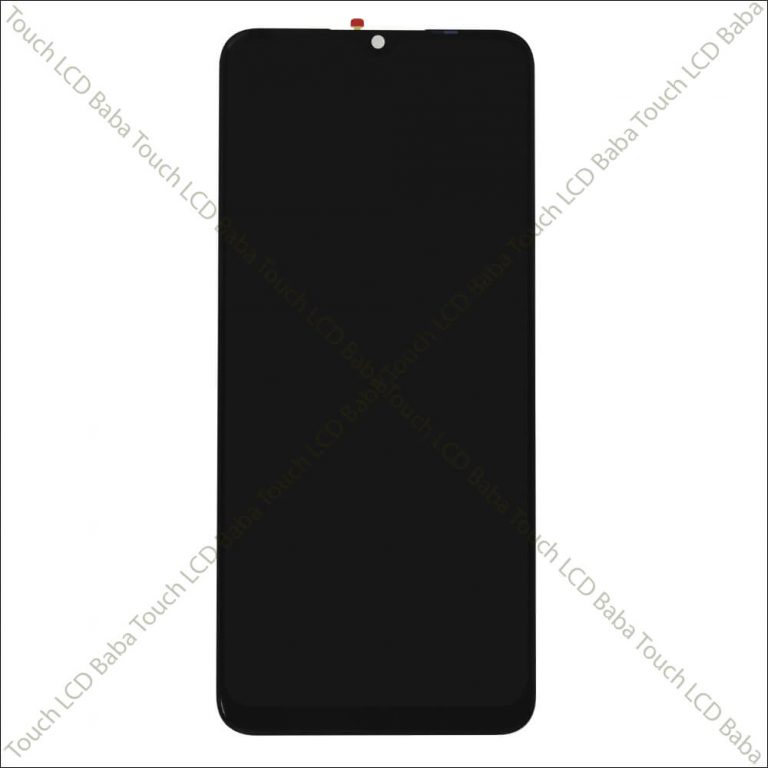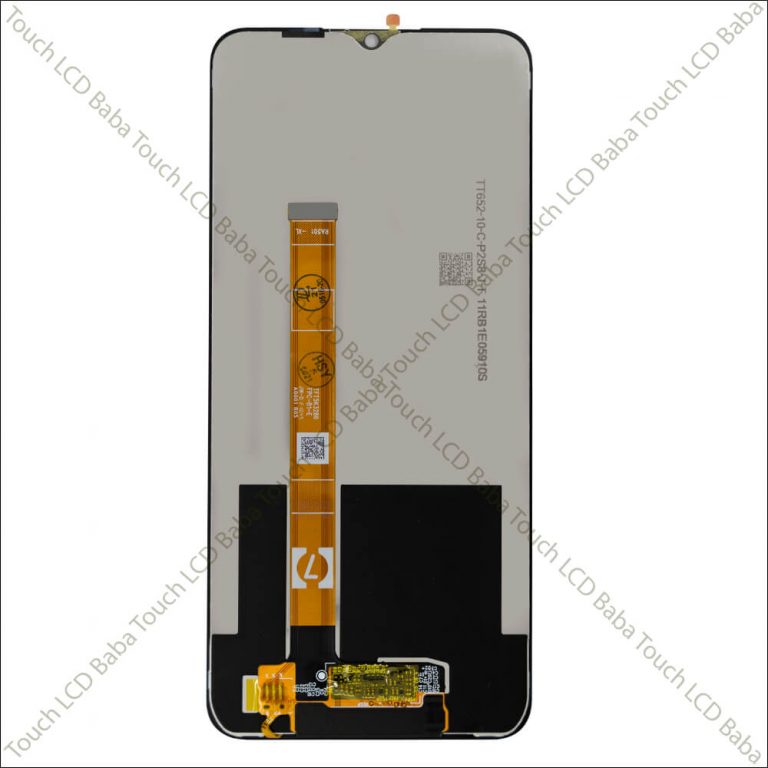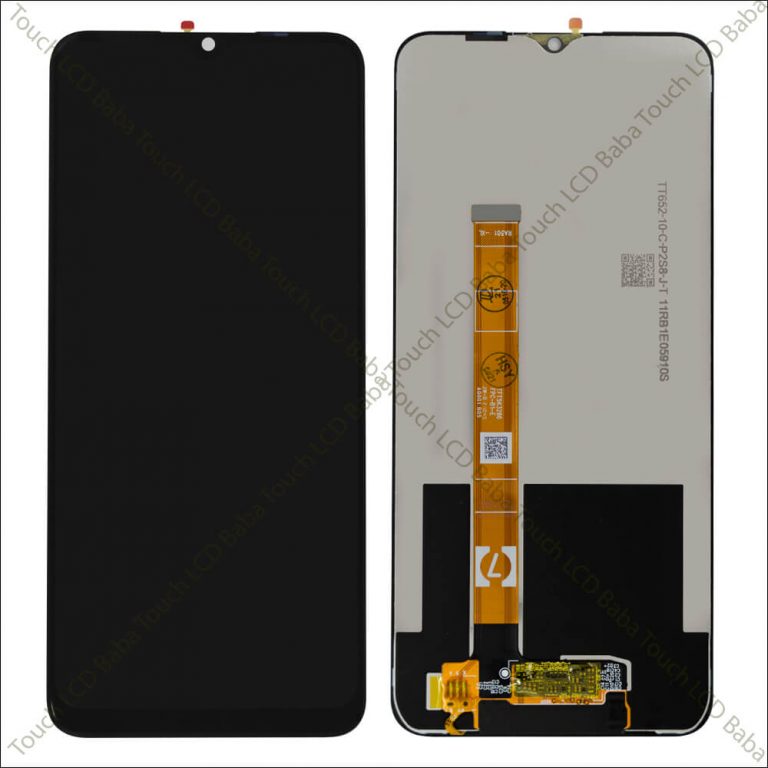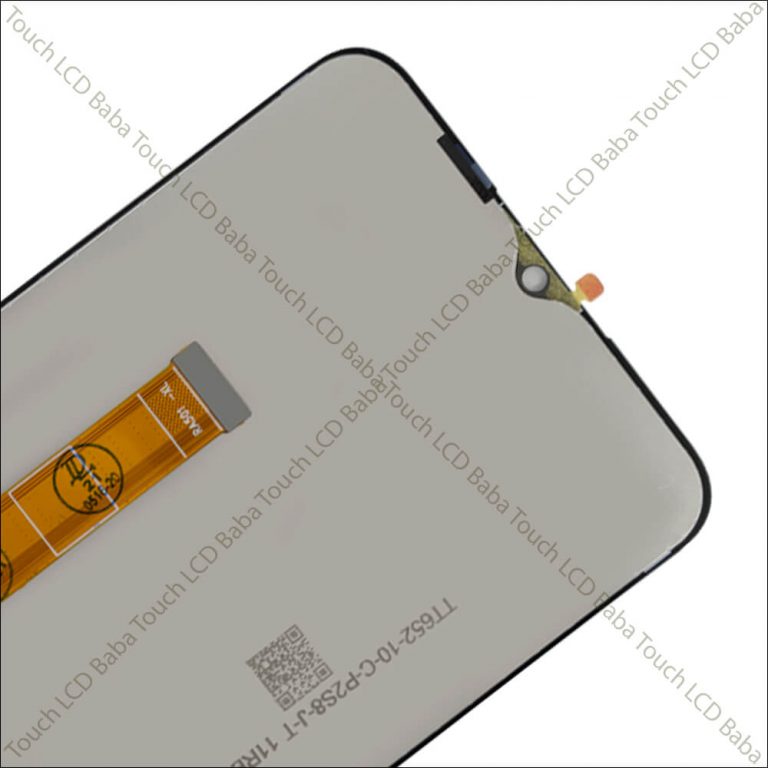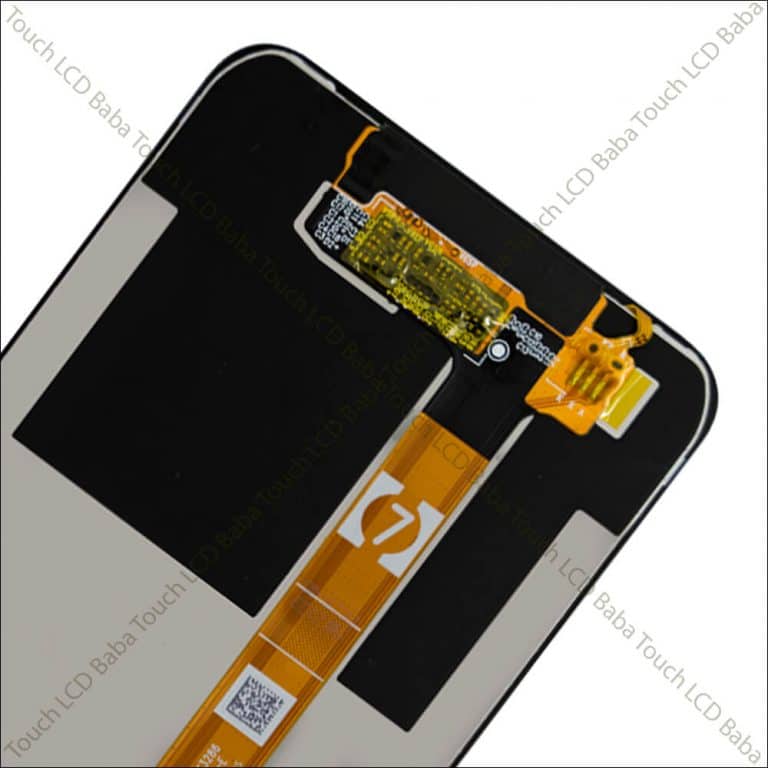 Shipping, Return and Refund Policy
All the products supplied by us come with 30 days return, refund, and replacement guarantee. To return a product, It should be in the same condition as we sent. You can't use or fix the Realme C15 display if you want to return it. For complete details about Shipping, Returns and Warranty, please click here.