Redmi 9 Prime is a popular budget phone, and if you arrived here searching for an original display replacement for the same, you are on the right web page. Here, you can purchase a brand new display and touch screen digitizer glass combo for your Redmi 9 phone and restore the pristine condition of your device without any compromise on the quality.
We supply only original screen replacements, so our prices are way higher than our competitors. If you just browsed a website that offered the display for Rs 1500, our price will certainly feel overwhelming, and that's normal. A duplicate screen costs around half of what the original display costs; even all the customers know about that. Touch LCD Baba is the best choice for original display replacements, but we don't sell compatible products and certainly can't help with budget-friendly deals.
Redmi 9 Prime Display Specifications
| | |
| --- | --- |
| | This display combo is 100% original, tested, brand new, and suitable for Redmi 9 Prime. |
| | The Redmi 9 Prime display size is 6.53″, the display type is IPS LCD, and the resolution is 1080 x 2340 pixels. |
| | It is a complete display unit with an inner display and a front layer of touchscreen glass. |
| | You can use this combo to resolve various display and touchscreen glass-related issues. |
| | The main touchscreen glass comes with Corning Gorilla Glass 3 protection. |
| | We buy our screens from the OEM manufacturers to ensure 100% original display quality. |
| | Our QC team essays each display for 100% flawless working before dispatch. |
| | It is very easy to test the new display before heading for the final installation. |
| | We back our products with a 30-day return, refund, and replacement guarantee. |
| | The Redmi 9 Prime display combo is readily available in stock, and shipping time is very fast. |
| | You can order the product using Cash on Delivery or Online Payments (additional 10% discount). |
What does the Redmi 9 Prime display combo imply?
The simple meaning of a display combo is a unit of inner IPS LCD and touchscreen digitizer glass combined into one. This display combo allows you to replace all the display and touch screen-related issues without fuss. If you replace a broken combo by purchasing the parts individually, you'll run into additional issues, and the output won't be appreciable.
All mobile phone technicians use brand-new display combos to replace a broken display or touchscreen glass. If you take your phone to the official service center, they also replace the complete display combo because that's a set norm for repairing broken phones. All other techniques technicians employ are workarounds and won't furnish the original display quality in any condition.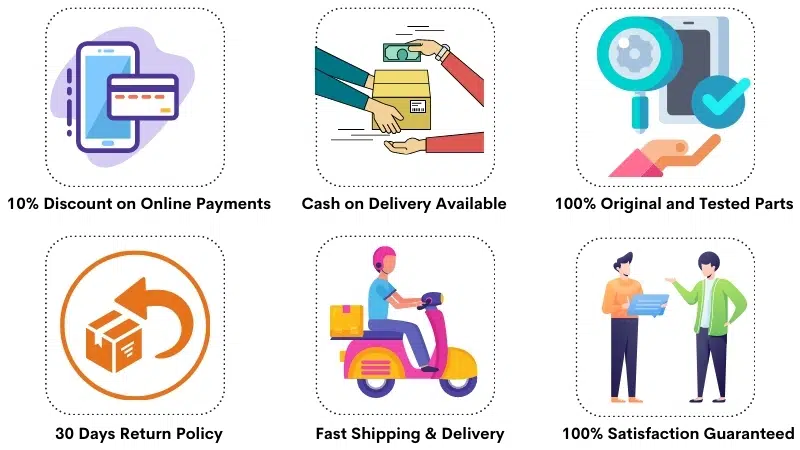 Do all Redmi 9 Prime display combos offer equal quality?
No. They don't. Please note that the quality of a mobile phone screen varies depending on its price. In the local market, you can buy many fake screens with terrible quality. Please note that duplicate screens are manufactured using the lowest quality material; hence, their brightness and onscreen quality are very soft. You don't get the same brightness and color reproduction as the original offers.
Some customers order the cheapest screens and keep their expectations very high on the quality. When they receive and test the product, they get disappointed because that's bound to happen. If you pay peanuts, the resultant product will surely be fake. Some customers contact us and say they found the best price, and we always wish them the Best of Luck for obvious reasons.
Mobile phone screens have several qualities, and fake screens are easily recognizable. Therefore, if you willfully purchase a Redmi 9 Prime display for a low price and don't have any issues with the duplicates, that's perfectly fine.
Frequently Asked Questions
Q: How much does replacing a broken Redmi 9 Prime display in India cost?
The price of a 100% original Redmi 9 Prime display replacement is around Rs 2800-3000. If you buy a first copy screen replacement, the combo costs about Rs 1400-1600 in India, but you will not get the same original quality. If you purchase fake screens, don't keep your expectations high.
---
Q: What is glass replacement, and is it a good solution?
The glass replacement is another hack designed to save money. It replaces only the top layer of glass and reuses the inner display. This solution is possible only for customers who have broken the front layer of glass, but the inner layer of the display is fine. In such a situation, technicians in the local market suggest replacing only the glass because it makes them money.
The glass replacement means a technician will remove the broken glass and install a duplicate one on the old display. The actual cost of such a glass is Rs 50, and technicians easily charge around 600-700 from the customers, so they favor glass replacement. Technicians don't owe responsibility if the glass replacement fails and the display breaks during separation. You've to bear all the risks because you wish to save money. You can opt for glass replacement if having a refurbished/repaired display doesn't bother you.
---
Q: What are the standard characteristics of an original display?
The original display is a unique product and very easily identifiable. If you test an original display on your phone, you can ascertain its authenticity just by its looks and color quality. Many customers want to identify an original display without practical industry knowledge. We request to test and verify the display quality for all such customers, and you'll know the truth.
The standard characteristics of an original display are :
Outstanding brightness even under direct sunlight.
Smooth working touch screen with a precise response.
Sharp, Vivid, and accurate color reproduction.
It never heats the motherboard or drains the battery.
Thick, sturdy touch screen glass.
If you test an original display, you can feel the originality. On the other hand, if you test a copy display, you will notice a massive difference in quality. It is elementary to identify a fake or original display yourself, but you need to test the product on the motherboard. We can recognize the copy and original products just by their looks, but it might not be possible for a layperson.
---
Q: Isn't it mandatory to install the display to test it?
Installing the display on your phone to test it is unnecessary, and it is a misconception among many customers. To test the new display, connect it to your phone's motherboard in an open condition and turn on the phone. The open condition means connecting the display's flex cable to your phone's motherboard without installing it.
You connect the display on the rear side of your phone and test it thoroughly. You can easily detect any issues related to the display while testing it, which helps you verify a product's working condition. After verifying everything, you can finally install it on your phone. If you face any problems, you can easily opt for a return, refund, or replacement.
---
Q: Do you also test the screens before shipping?
Yes. We also test each display manually for 100% perfect working before shipping. To test the display, we use the motherboard of the phone our customer uses. That way, we can simulate the testing in real-world conditions, which helps identify any issues. Still, we offer a 30-day return period if our customers face any issues with the new product.
Please note that you can return a product if you face issues while testing it, but you can't return a display after using/pasting it on your phone.  Our return policy is to help customers with genuine issues, but it will not help you if you make a display bad during installation. We want to make this clear.
---
Q: What is the meaning of a first-copy display?
A first copy display or a diamond quality display means a fake display. Such screens are very popular in the local market, and complete business relies on such screens only. Therefore, don't be very happy because the first copy screens will show their true colors soon. Such screens suddenly stop working, and their shelf life is very bad.
---
Q: Can I share a common display between Redmi 9 and Redmi 9 Prime? 
No. You can't. Please note that Redmi 9 and Redmi 9 Prime are different phones with different screen sizes and resolutions. Some customers assume both phones are the same and support a common display, but that's false. Both phones are different and don't support a common display, so always keep that in mind.
---
Q: Can I use this display with all color variants of Redmi 9 Prime? 
The Redmi 9 Prime phone is available in several colors:
Matte Black
Space Blue
Mint Green
Sunrise Flare
Please note that the display listed on this page is suitable for all color variants. Please note that the color of the back panel is different in different variants, but the display's color is always black. Therefore, you can purchase this display for all variants without any issues.
Redmi 9 Prime Display Photos
The product on this page is a 100% original display for Redmi 9 Prime. You could easily replace the complete assembly if you broke the inner display or top layer of touch screen digitizer glass. For any questions, please get in touch with us at 9587954273.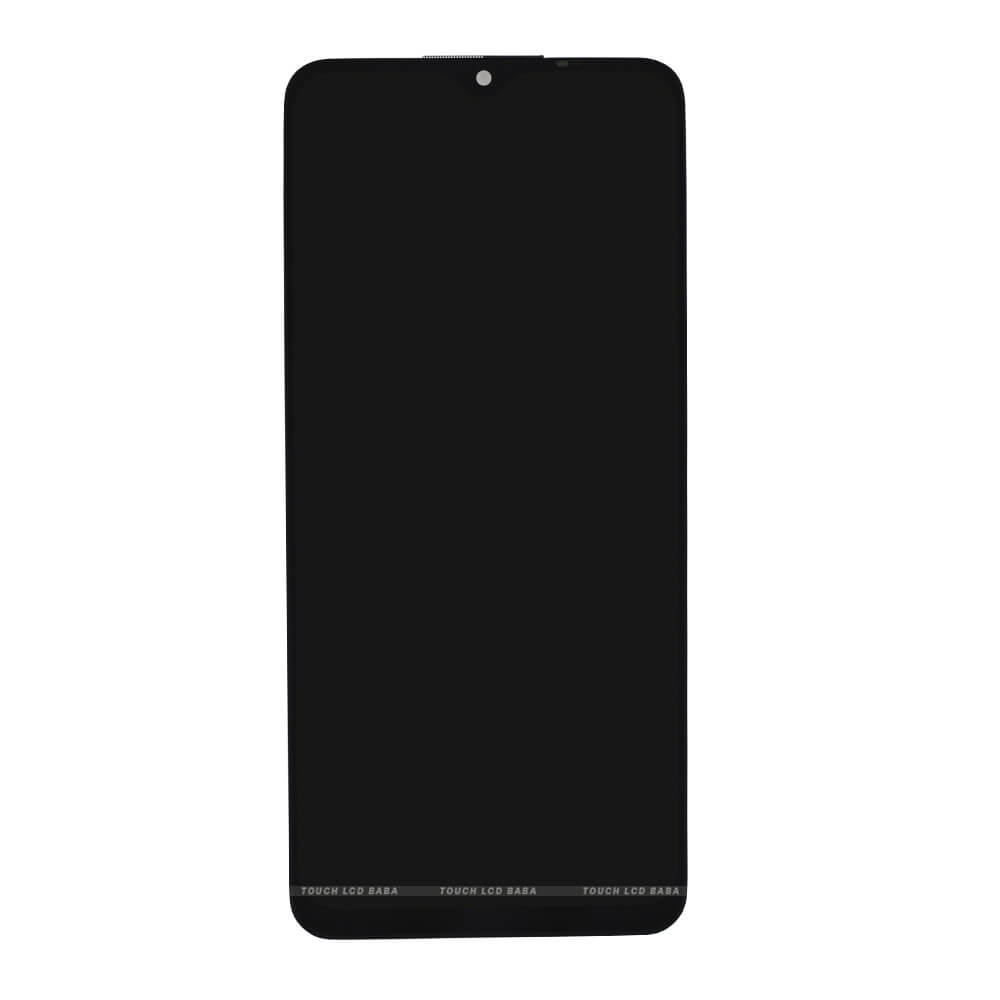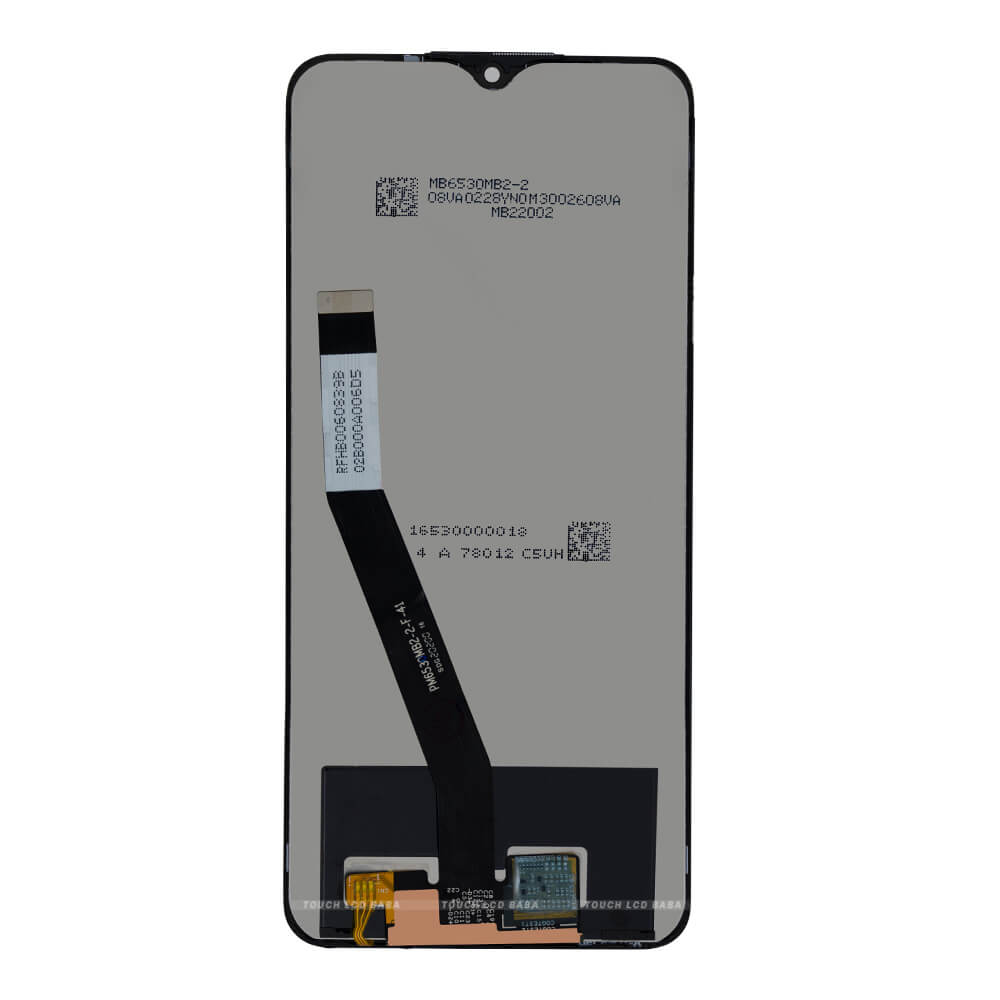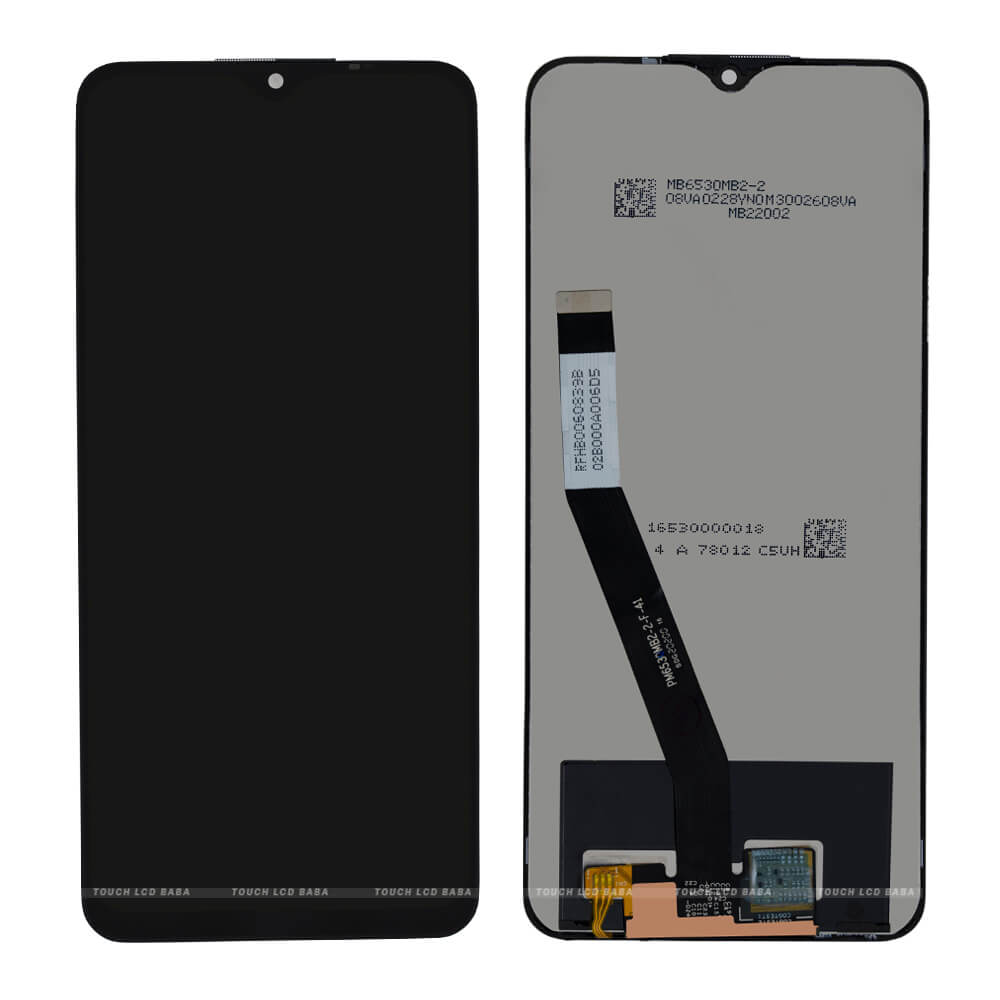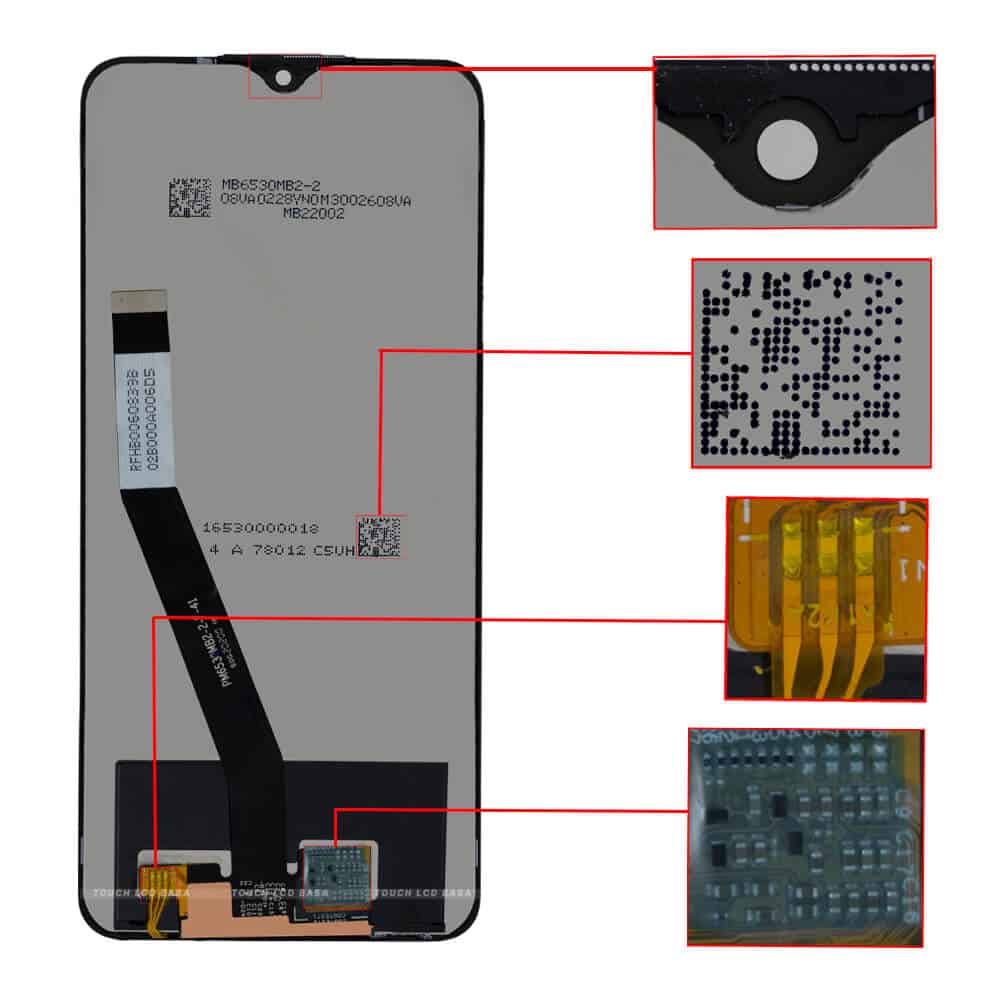 Shipping, Return, and Refund Policy
All our display replacements come with 30 30-day return, refund, and replacement guarantee. To return a product, It should be in the same condition we sent. You can't use or fix the new Redmi 9 Prime display if you want to return it. For complete details about Shipping, Returns, and Warranty, please click here.