Redmi Note 3 is the most popular handset of 2016, and If you've broken your Redmi Note 3 display or touch screen digitizer glass, you are on the right page. We offer Redmi Note 3 display combo on this page, a perfect original replacement for you. By replacing the broken part with a new one, you can enjoy the same display and touch screen quality as before.
Breaking the display of your handset is nothing new, and it happens all the time. If you drop your handset accidentally, its display or touch screen glass will easily crack. Surely, you might have tempered glass protection on display, but that can't protect you from overwhelming drops. The tempered glass is designed to take minor drops and mostly breaks very easily, even inside the pocket. Many customers assume that tempered glass is the robust shield against the drops, but that isn't true.
Once the Redmi Note 3 display or touch screen glass breaks, you might feel very depressed and search for display replacement options. There is nothing to worry about it as you can easily replace the broken Redmi Note 3 display and easily restore your phone's working condition. You can purchase a new display for your phone and get all the answers to the most burning questions on this page.
What is the meaning of the Redmi Note 3 Display Combo/Folder?
Redmi Note 3 display unit consists of two parts, an IPS LCD and a touch screen glass. When both these parts get combined into a single unit, the resultant product is called a combo. The combo's simple meaning is a complete unit of display and touch screen glass merged into one.
In case of breakage, you'll need to replace the entire front panel consisting of display and digitizer glass both. We receive calls from customers who tell us that they want to change only the touch screen glass as the inner display is perfectly working. However, even in that case, the entire combo has to be replaced as the display is attached to the touch screen glass, and if you try to separate glass from the display, the display will also break easily. The combo replacement is the easiest and best solution to replace a broken phone.
Why are the screens available at low prices in the local market?
All the screens available in the local market are duplicates, and sellers often call them a first copy display. The name first copy indicates a duplicate display that has been given a sugary name so that it doesn't sound offensive to the customer. If they clearly say that it is a very shallow quality product, the customers won't buy it in the first place. The duplicate screens are called first copy, diamond quality, OG quality, and other similar ambiguous names meant to confuse the customer.
A duplicate display comes for a low price because its actual quality output is 40% of the original screen. If you compare a duplicate and an original display on full brightness, you'll find that the original screen is 100% brighter while the copy screen offers only 40% brightness of the original. Customers often complain that the screen looks very stale after replacement, and that is because of the first copy display.
The first copy display is designed to help customers who can't afford to purchase the original spare parts but still want to use the phone. They can buy such products and at least use the phone for some time. If you willfully purchase a low-cost product and expect it to work like the original, that's never going to happen. Lots of customers try their hands on low-priced products to save money but end up burning their hands.
Redmi Note 3 Display Specifications
| | |
| --- | --- |
| | This display is 100% original, tested, and suitable for Redmi Note 3, model number 2015116 / 2015161. |
| | The Redmi Note 3 display size is 5.5″, the display type is IPS LCD and the resolution is 1080 x 1920 pixels. |
| | You can use this combo to replace a broken display or touch screen digitizer glass. |
| | It is a complete unit of display and touch screen glass combined into one. |
| | We buy our stock from the OEM manufacturers to ensure 100% original quality. |
| | The new display offers 100% the same colors, quality and brightness as before. |
| | We test each display on the actual motherboard of Redmi Note 3 before dispatch. |
| | The display is available in 3 colors, Golden, Black and White. |
| | We back our products with a 30 days return, refund and replacement guarantee. |
| | The display is readily available in stock and turnaround time is very fast. |
| | You can order the product using Cash on Delivery or Online Payments. |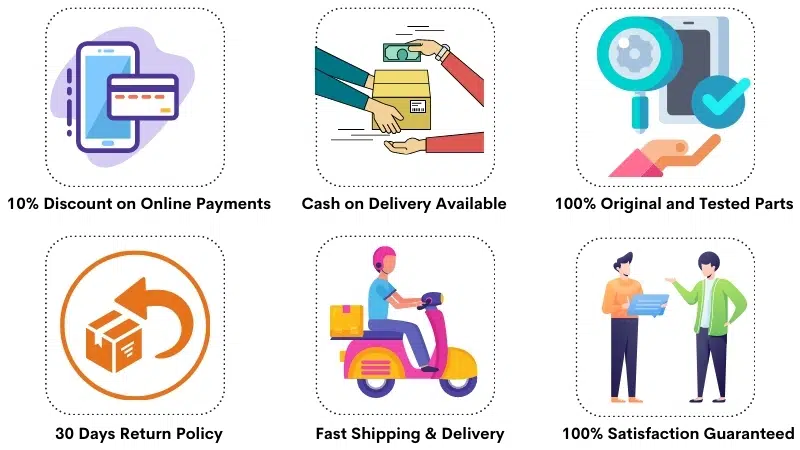 Common Customer Questions
Q: How much does it cost to replace a broken Redmi Note 3 display in India?
The price of a 100% original Redmi Note 3 display replacement is around Rs 1800-2000. If you buy a first copy screen replacement, then the combo costs about Rs 1300-1500 in India. You may have to pay additional repairing charges on top of the display's price to a mechanic.
Q: Is it possible to replace only the touch screen glass?
Customers often think about replacing only the broken touch screen glass and reusing the same display. Although it is possible yet it is not the recommended approach to fix a broken display. The technicians in the local market and wholesale markets are piled up with duplicate products because many customers are looking for alternative solutions for a low price. The touch screen glass is such a low-quality solution which does more harm than good.
It is actually a manual process that involves these steps :
First, the technician carefully takes out the broken combo from the frame so that the inner LCD stays safe.
After that, he separates the broken touch screen glass from the display using a wire type material.
After separating the display, the technicians clean the remainder of the glue from the display.
A low-quality OCA sheet is placed on the display, and then a duplicate touch screen glass is pasted on it using the OCA Laminator.
Almost all technicians work in a dusty environment, resulting in dust particles between the display and touch screen glass, which stay permanent. After replacing the glass, the display looks more like a refurbished product and never offers the original quality. The touch screen glass doesn't work as desired, and you can't enjoy the same display quality because the brightness and sharpness of colors take a big hit. The price of only touch screen glass is around Rs 100, and technicians can easily charge around Rs 500 from you, and that's why they recommend this solution all the time.
Q: I bought a local Redmi Note 3 display before, but it turned out very bad. What do you offer?
The experience in the local market is mostly unsatisfactory because duplicate screens are a prevalent problem. You can find many local market technicians having a neck to neck competition and trying to offer the lowest prices, directly impacting the quality. You can get a bargain only if the product is not original. Many technicians promise an original product but install a duplicate display instead because customers are adamant about paying a low price. In most cases, customers don't understand that an original product will never be available for such a negligible amount.
In many cases, we see customers expecting an original display for Rs 1200 when they bought the phone for Rs 20000. Clearly, an original display won't be available for Rs 1200, but customers expect miracles to happen and waste their money. If you want to purchase an original display, you would certainly need to spend a considerable amount.
Q: Why does a duplicate touch screen glass break so easily?
Many customers say that their original display worked for a long time, and even when they dropped the phone several times, the touch screen didn't break. They recently purchased a duplicate touch screen, and it broke off in just one minor drop.
The reason is quite simple, and that happens because you purchased a duplicate product. The duplicate touch screen glass is fragile, and it can't take minor drops while the original touch screen glass is tough to break, which is a widespread phenomenon experienced by many customers. That's why we suggest purchasing the original display of the Redmi Note 3 to avoid any issues.
Q: How much would a technician charge for installing the display?
The normal installation charges are around Rs 150-200, and you should always consult with a technician before installing the display. We suggest that you don't try to install the display at home because that could have adverse results if you don't know how to install the display with expertise.
Q: Do you sell only the touch screen glass of Redmi Note 3?
We are sorry, but we don't sell only the touch screen glass because it is a very low-quality product. The only touch screen glass is easily available in the local market, and sourcing the product is not a problem, but we don't want to sell low-quality stuff widely known for creating issues.
People often purchase a touch screen glass without a second thought because it is available for low prices. As they can't replace it on their own, they take it to a technician and ask him to replace it. The technicians always refuse to use the customers' touch screen glass because they want to sell their stuff to make some extra profit. Now the customer tries to return the product, but he can't do that because most sellers don't restock such products as the sending and returning costs are more than the product's cost.
Redmi Note 3 Display Photos
These photos show the actual product you'll get after your order. It is a complete unit of display and touch screen glass combined into one. You can use this part to replace a broken LCD display or the top layer of touch screen glass. You can see two flex cables in the pictures. One is for the display's connection and the other is for the touch screen's connection.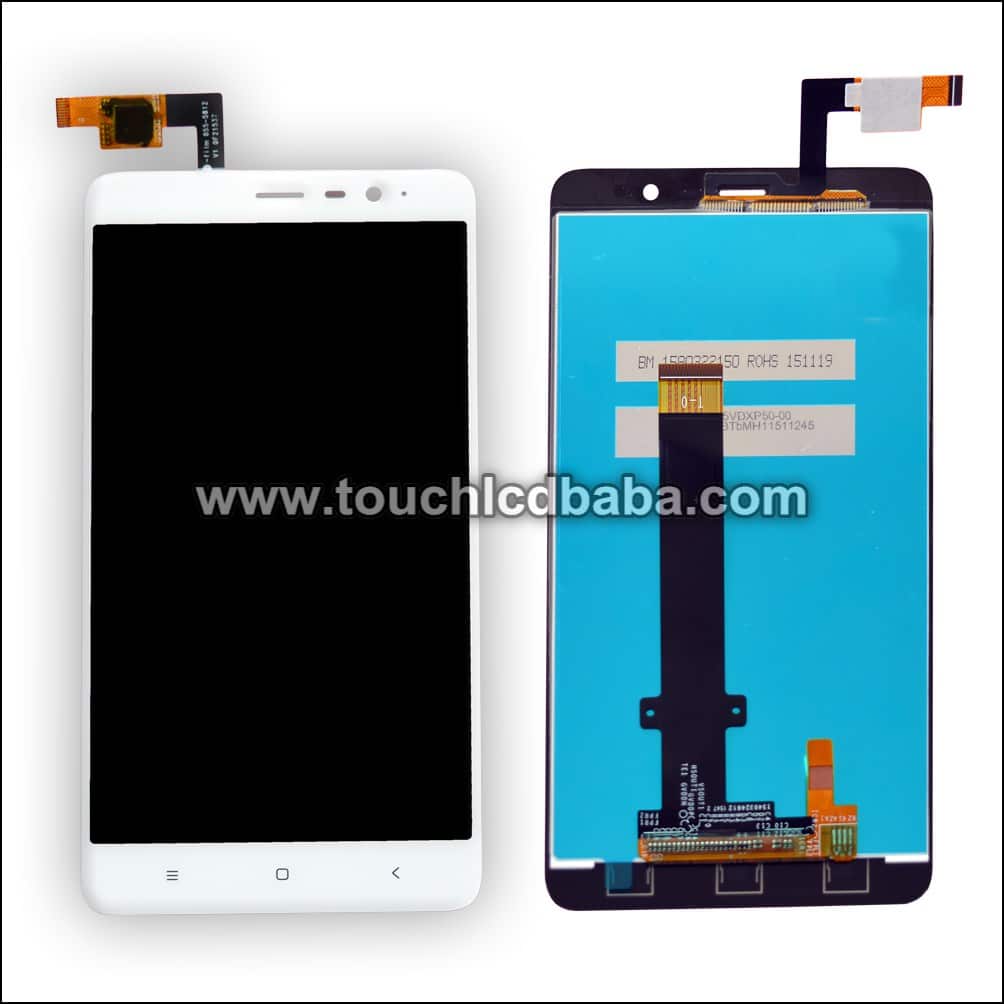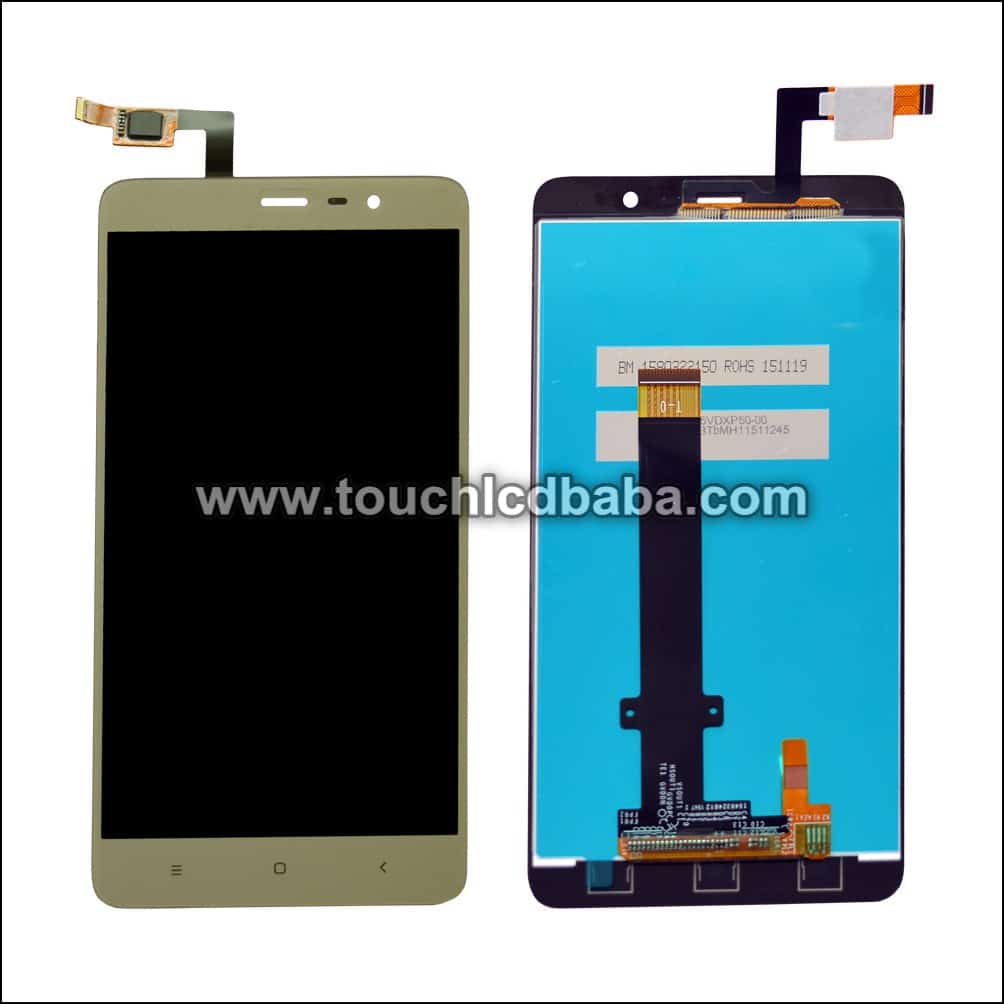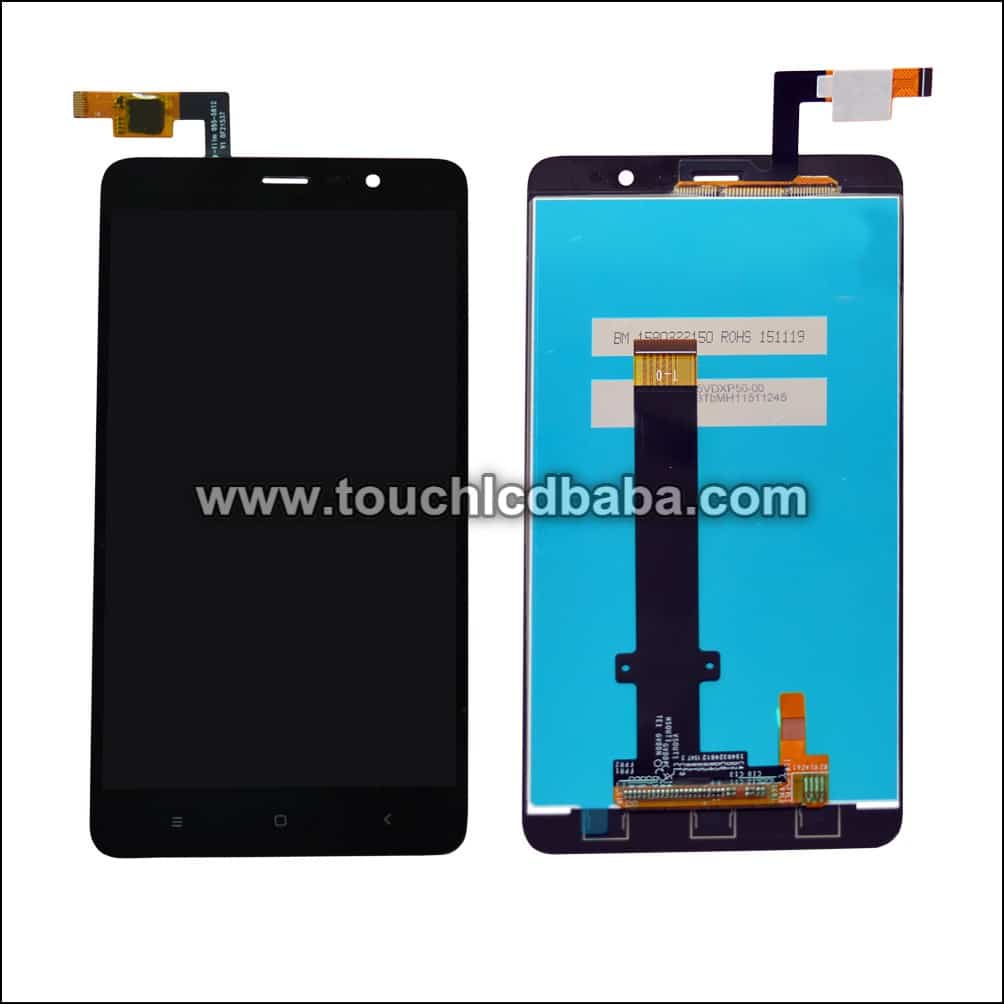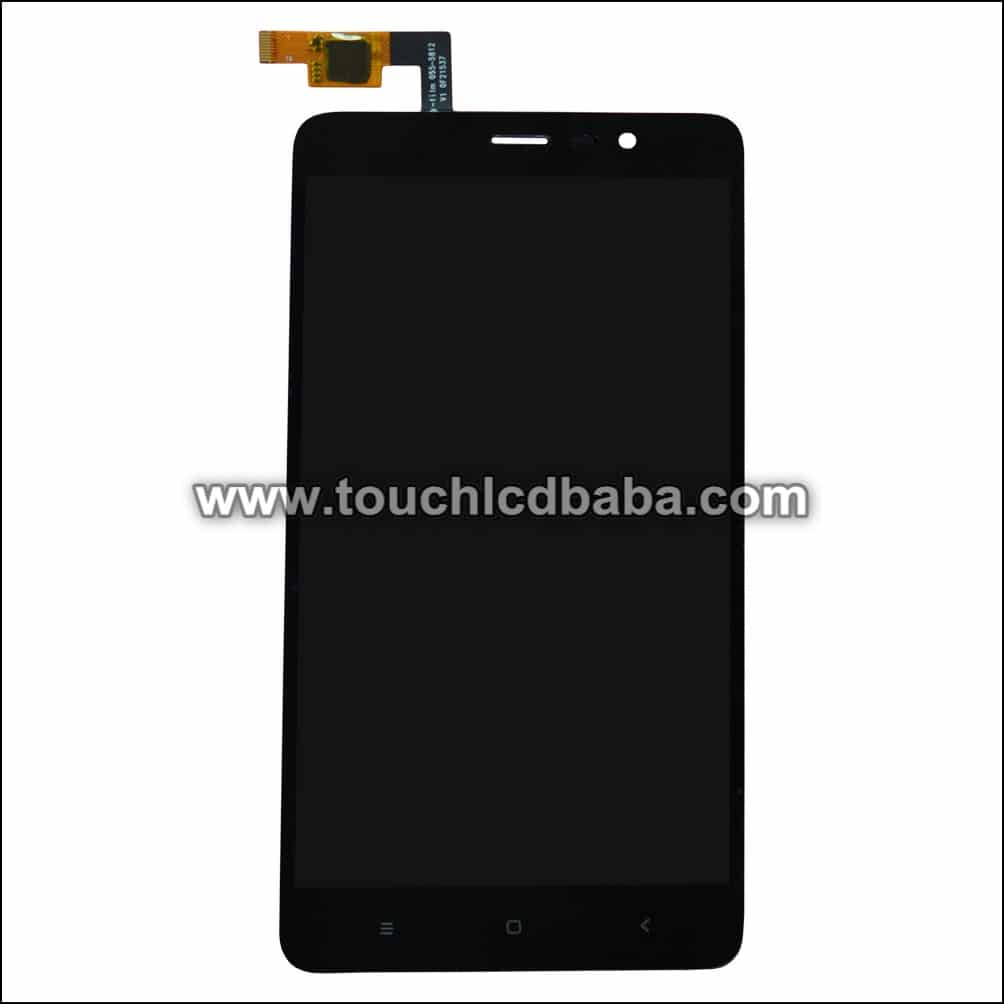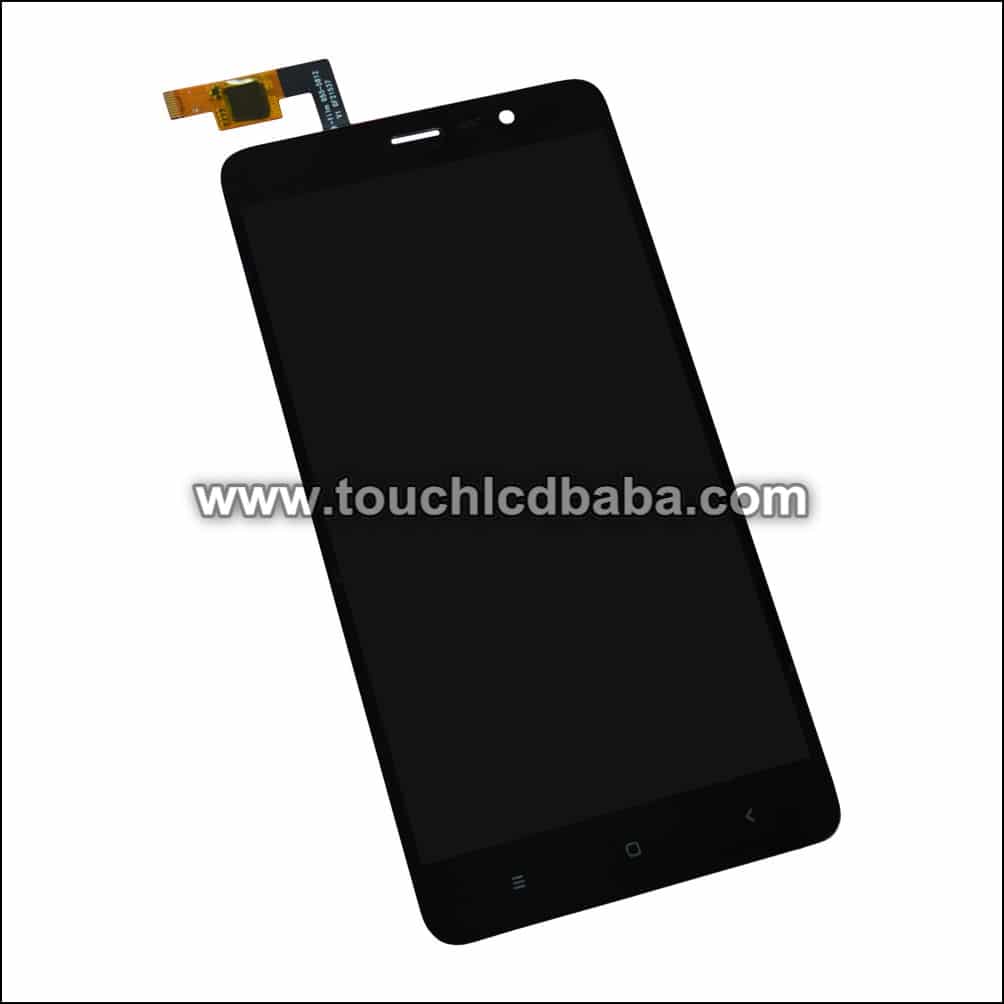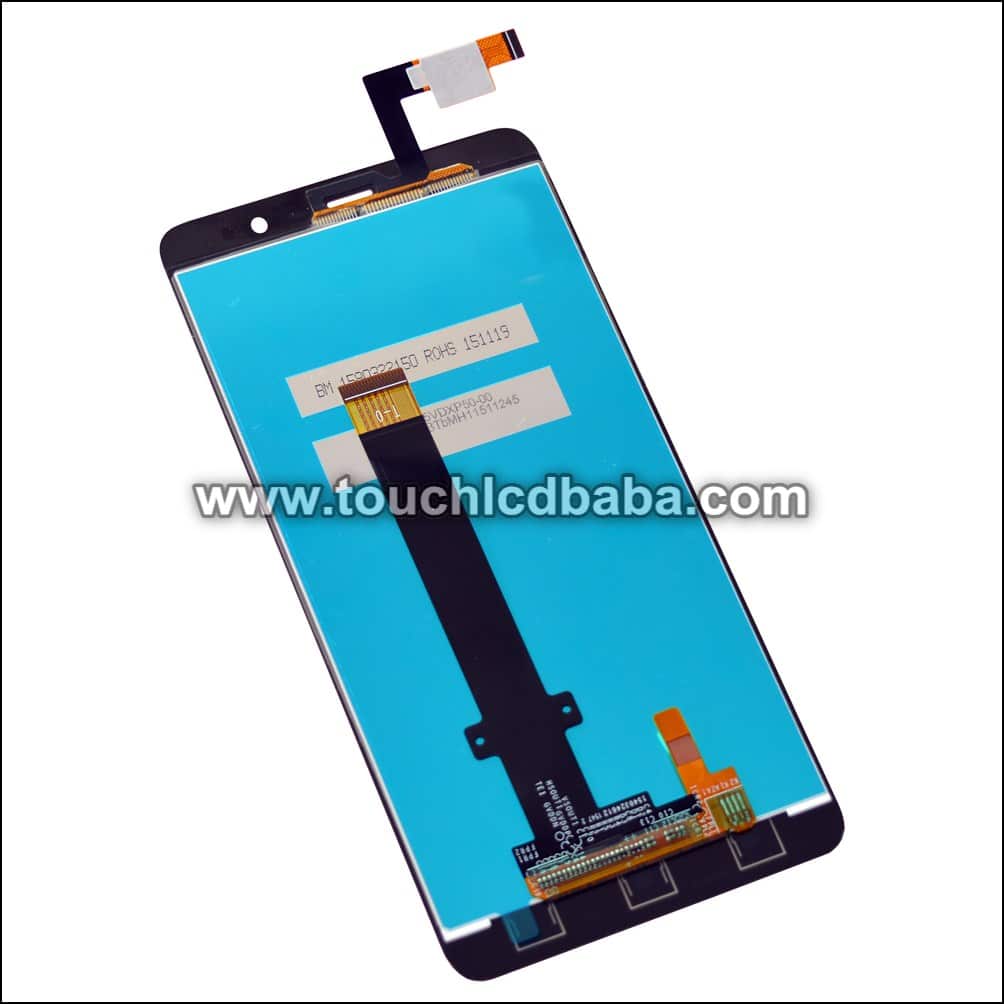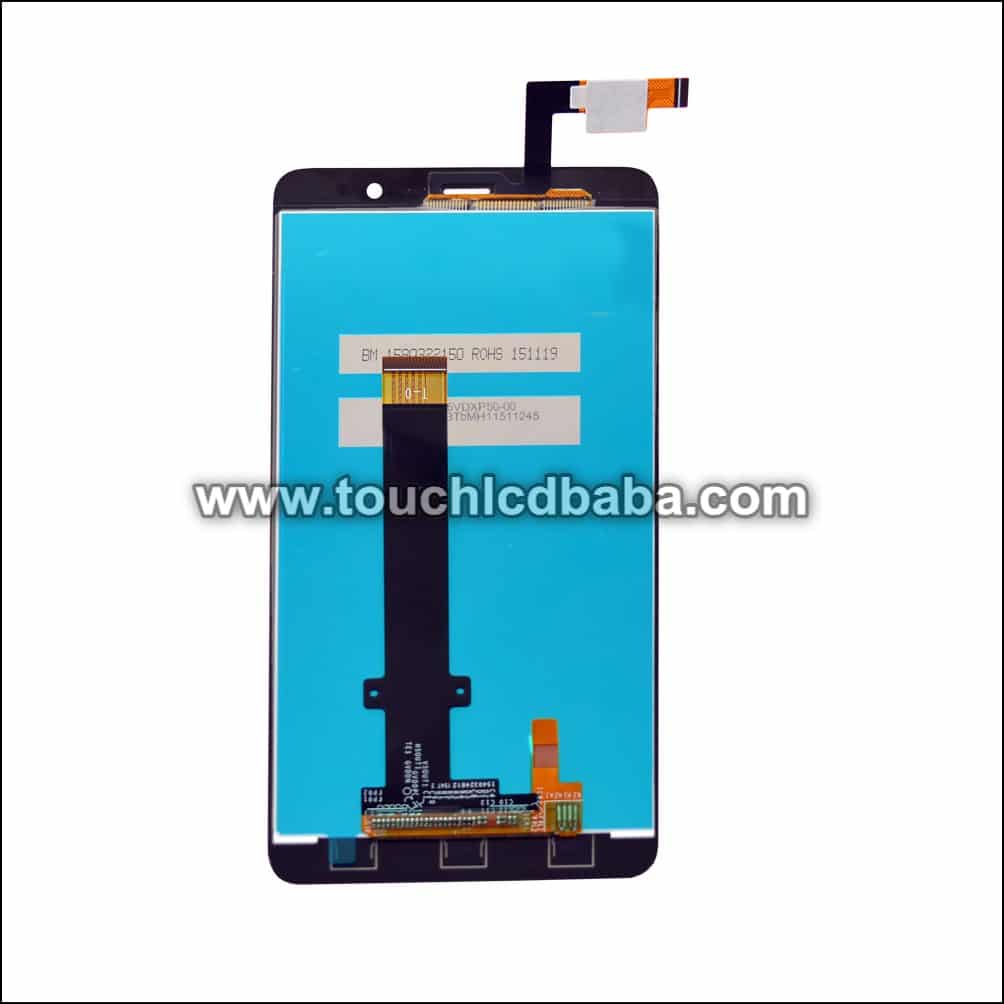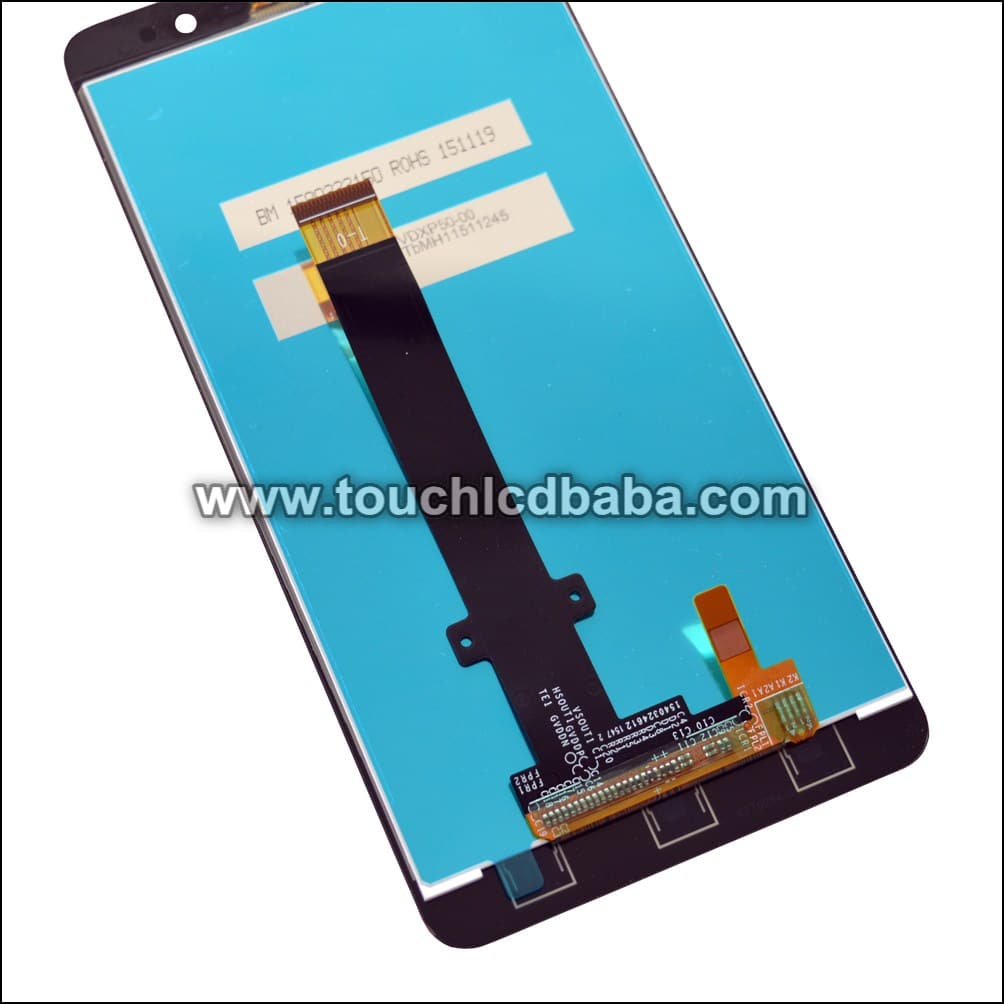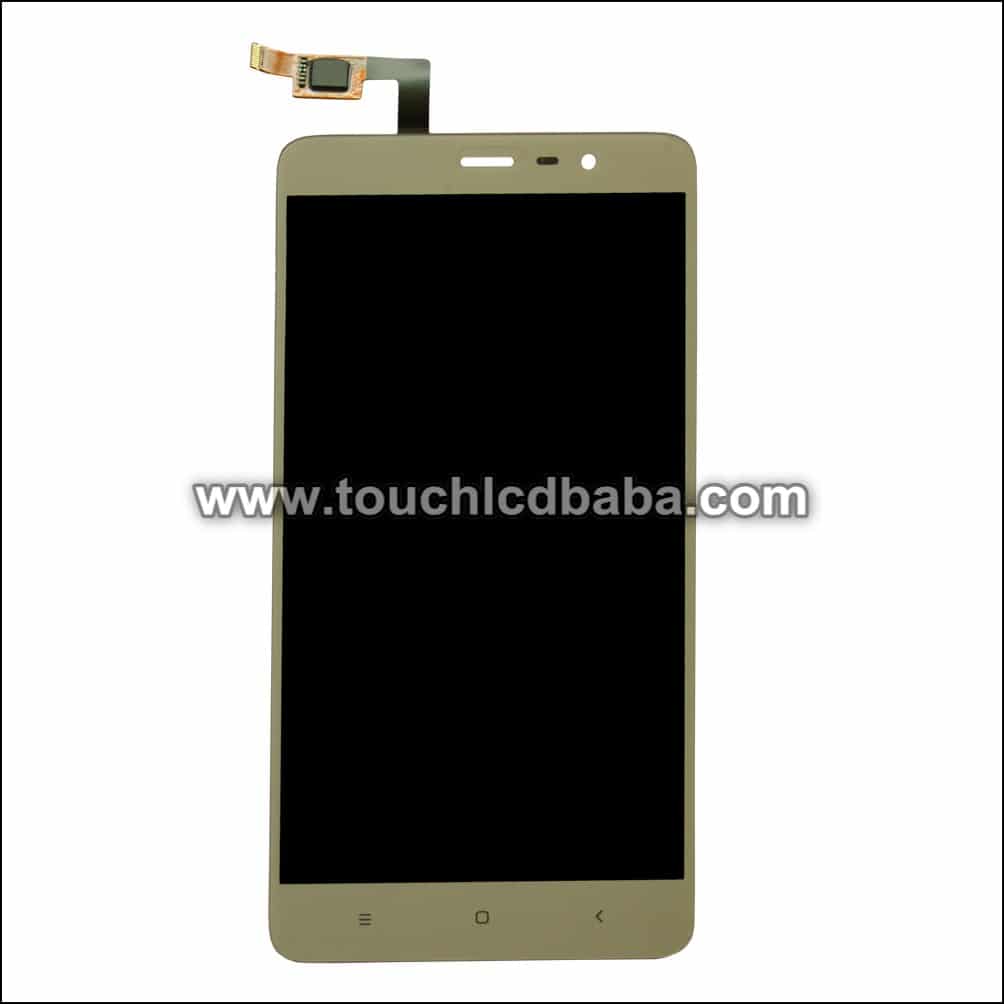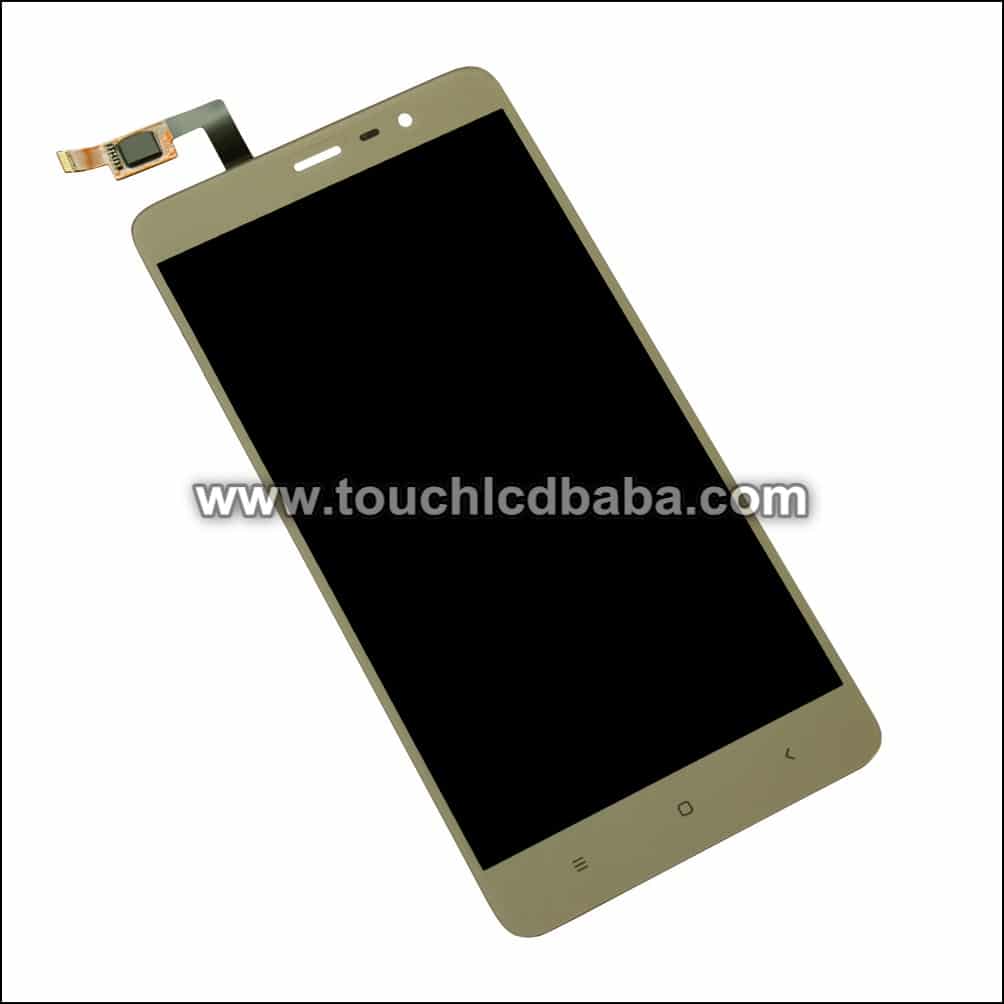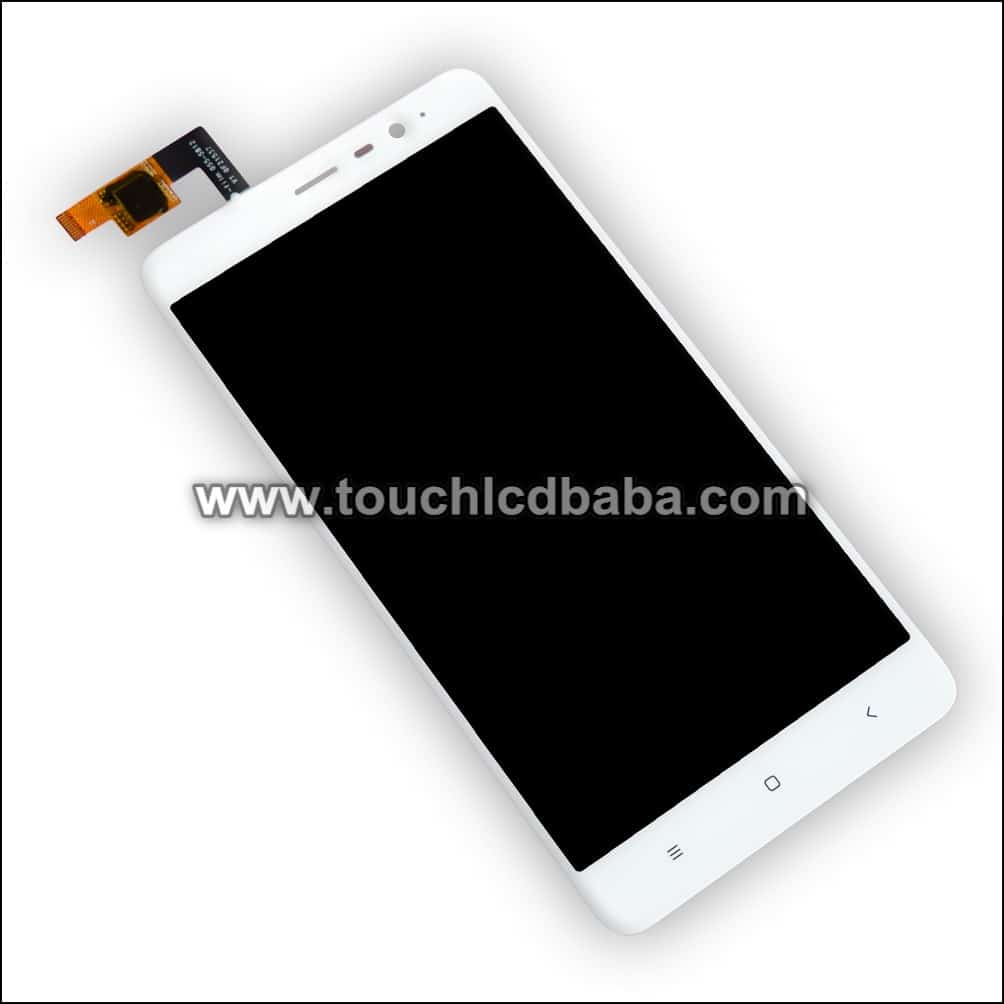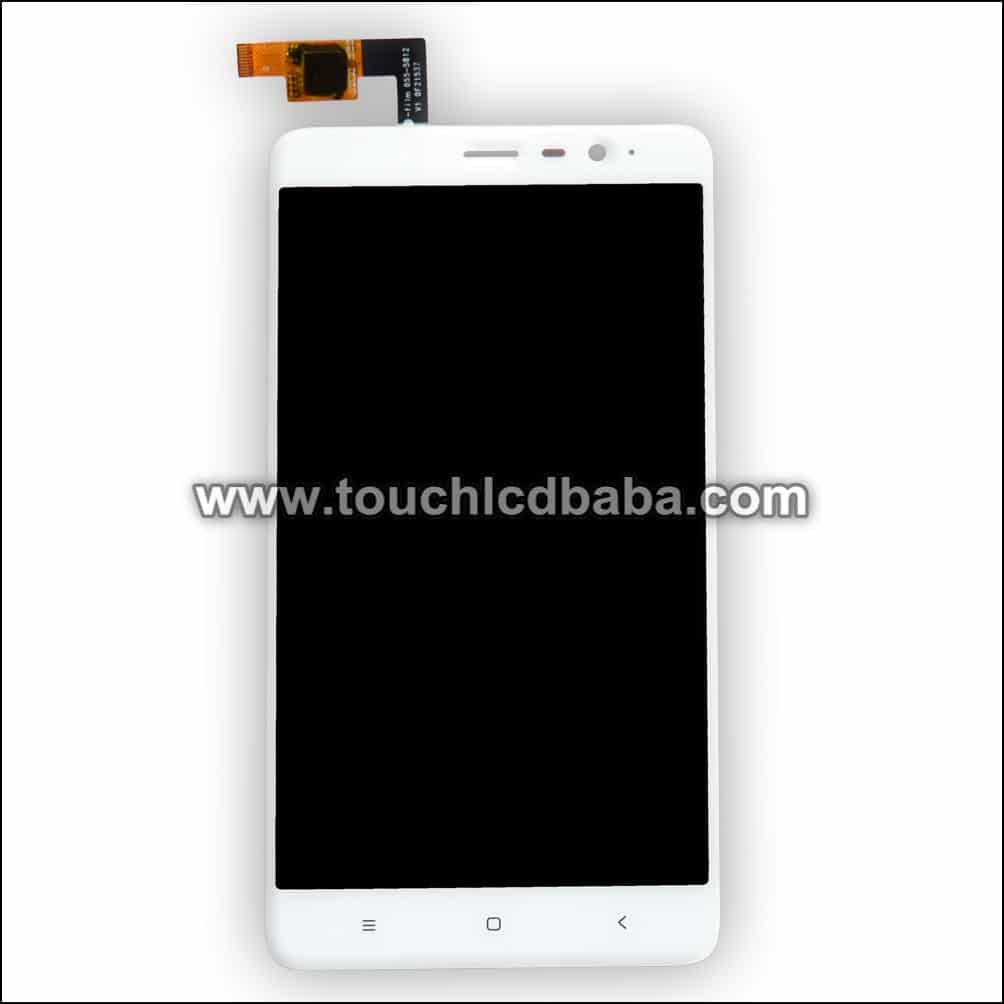 Shipping, Return and Refund Policy
All the products supplied by us come with 30 days return, refund, and replacement guarantee. To return a product, It should be in the same condition as we sent. You can't use or fix the items If you want to return them. For complete details about Shipping, Returns and Warranty, please click here.