Vivo has become a very popular brand in India and offers reliable, reasonably priced mobile phones. The Vivo S1 Pro (Vivo 1920) is a mid-budget phone with an AMOLED display, and this page is all about the Vivo S1 Pro display replacement. Here, you can purchase a brand new display for a broken Vivo S1 Pro phone and restore its working condition in no time.
We are sorry to disappoint you if you are looking for alternative solutions to replace a broken display. Once the display breaks, customers often assume it is a loose connection problem. They also believe they can resolve a broken display problem by spending a very small amount, but that's not true. A display replacement takes a significant investment if you want to restore the immaculate condition of your phone. All the workarounds targeted towards saving money don't offer the desired display quality and durability.
What does a Vivo S1 Pro display combo mean?
A display combo is a spare unit that replaces a broken display or touch screen glass. Mobile phone screens will break sooner or later, and that's why many spare screens are available in stock. Such screens are referred to as a display combo. So the next time you hear the word combo/folder, you should understand it as a complete display unit.
All mobile phone technicians and service centers use a display combo to replace a broken display or touch screen glass. If you were thinking about replacing only the glass or changing certain parts of a display unit, keep reading, as you'll find more information in the next section.
Vivo S1 Pro Display Specifications
| | |
| --- | --- |
| | This display is 100% original, tested, and suitable for Vivo S1 Pro, model number Vivo 1920. |
| | The Vivo S1 Pro display size is 6.38″, the display type is Super AMOLED, and the resolution is 1080 x 2340 Pixels. |
| | It is a complete combo of the inner display and front layer of touchscreen digitizer glass. |
| | You can resolve all the display and touch-screen-related problems by replacing the combo. |
| | This display also supports the in-display fingerprint scanner. |
| | Our QC team tests test each display manually for 100% working before dispatch. |
| | Before the final installation, you can also test the new Vivo S1 Pro display on your motherboard. |
| | This display combo supports all the variants of Vivo S1 Pro, model number Vivo 1920. |
| | We securely pack the display in a hard plastic box with additional protection. |
| | You can order the product from anywhere in India, and we'll deliver it to your doorstep. |
| | You can order the product using Cash on Delivery or Online Payments (10% discount). |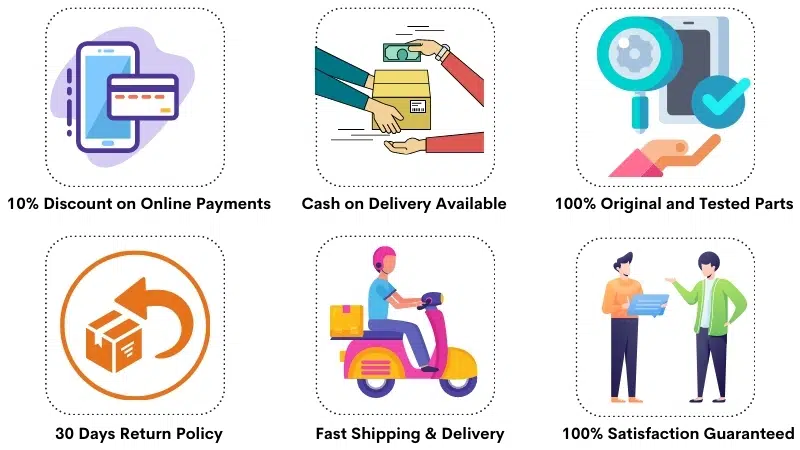 Frequently Asked Questions
Q: How much does it cost to replace a broken Vivo S1 Pro display in India?
The price of a 100% original Vivo S1 Pro display replacement (model number Vivo 1920) is around Rs 3800-4000. A low-quality duplicate display is also available in the local markets for around Rs 2000-2200, but it will offer 50% quality of the original display. The fingerprint scanner also doesn't work in a first-copy display.
Q: Is a broken display possibly the result of a loose connection?
Customers naively assume anything because replacing a broken display costs money and feels burdensome. We routinely receive customer inquiries who ask if the display problem results from loose contact with the motherboard, but that's nothing more than daydreaming. You should replace a physically damaged product without any vague considerations.
Q: Should I keep using the phone with a broken touchscreen glass?
If the scratches are minimal, you can continue using your phone after applying tempered glass to it. You don't always need to replace the display immediately because that would be overkill. You can use a slightly scratched display if that doesn't feel like a big issue. If the touch screen has multiple scratches and glass pieces are coming off the surface, you should consider replacing it rather quickly.
Q: Can I replace only the touchscreen glass without replacing the display?
Many customers don't want to replace the complete display unit when only the front layer of glass has broken. They want to replace only the broken glass and reuse the inner display without modifications. While that seems very easy in theory, it is equally challenging in reality and always results in a compromised outcome.
In every city's local market, you can find many technicians who offer glass replacement for a fraction of the price. While it sounds good to a customer, you opt for a compromised solution. The glass replacement comes with several drawbacks:-
The display becomes pale with several spots inside it after glass replacement.
A duplicate touchscreen glass never protects your phone from minor drops.
Your phone is at risk of upcoming damage, and you will need to spend money again.
A duplicate touchscreen glass's feel and usability experience are inferior.
Your phone doesn't feel and work like it used to work with the original display.
As glass replacement is a temporary solution, it comes with its problems. You might opt for this because of its low price, but you don't know that local technicians charge Rs 1500 for a glass replacement which costs Rs 100 to them. That's why technicians always recommend glass replacement to make money and disregard other quality solutions.
Q: Should I purchase a first copy display from the local market?
The local market screen replacements are terrible in quality, and that's why they are available for low prices. You can find a centralized repair market in every city where only abundant duplicate products are available. Many customers buy products from these markets because the price is lower and the service is also available.
You can purchase first-copy products locally if you don't care much about quality and durability. Local products never last long, and you will need to purchase a display several times in the long run.
Q: What is the difference between an AMOLED or IPS/TFT quality display?
The Vivo S1 Pro display is inherently an AMOLED one, and this quality comes assembled with a brand-new phone. The cheaper screens offered for low prices are IPS/TFT quality screens. Such screens are pocket-friendly, but their quality is bad. The in-display fingerprint scanner isn't supported if you purchase a local display. Duplicate screens work but not with the same efficiency as the original ones, and you've to sacrifice a lot of features of the original display.
The AMOLED display comes installed in a brand-new phone and offers 100% quality. If you purchase a TFT/IPS quality display instead, you'll not get the same quality as before. Still, only 40-50% quality of the original, and the durability of such products is horrible. All the stuff you purchase from local repair shops is typically duplicate spares.
Q: Can I use the fingerprint scanner with this display?
Yes. The display sold on this page supports the in-display fingerprint scanner. You can register new fingerprints and also unlock your phone using existing fingerprints. Please note that proper installation is also a must to use the fingerprint, so you should always seek a professional technician's help.
Q: Is it possible to test the new display before installation?
Yes. You can easily test the display before installation, and that's way easier than you think. To test the new display, you should follow these steps :
Open the back panel of your phone appropriately.
The display's flex of Vivo S1 Pro lies at the bottom, so you need to open the ringer section at the bottom.
You need to take off the screws from the bottom side of your phone (where you plug in the charger).
After removing the ringer box, you will find the old display flex, which you need to disconnect.
Then connect the new display's flex there in the right direction.
Turn on the phone, and you can test the new display like it's assembled on your phone.
You should know that open condition testing is straightforward and accurate and allows you to verify the working condition of a product even before installation. If you face any problems before installation, you can easily return/refund/replace a product.
Q: Can I return a used display to you?
We don't accept used returns under any circumstances, and you should be aware of that. Please note that we supply fresh, original parts to our customers, and you can't return a product after installing it on your phone. Therefore, always test the display before installation; after that, we don't hold any responsibility.
Q: Should I remove the screen guard and break the warranty seals before installation?
Before testing the new display, you should never remove the screen protector or break the warranty seals. If you do that at your will, you can't return or replace the product. As a customer, you might think it is just a protector, but for us, it's a warranty seal from the supplier. Once you take off the screen guard, the product is considered used and can't be returned or replaced. Therefore, never remove the screen guard before testing the product.
Vivo S1 Pro Display Photos
These images refer to the actual Vivo S1 Pro display replacement you'll get after your order. You can use this combo to replace the broken part and use your phone without further issues. If you have any questions about the product, please get in touch with us at 9587954273.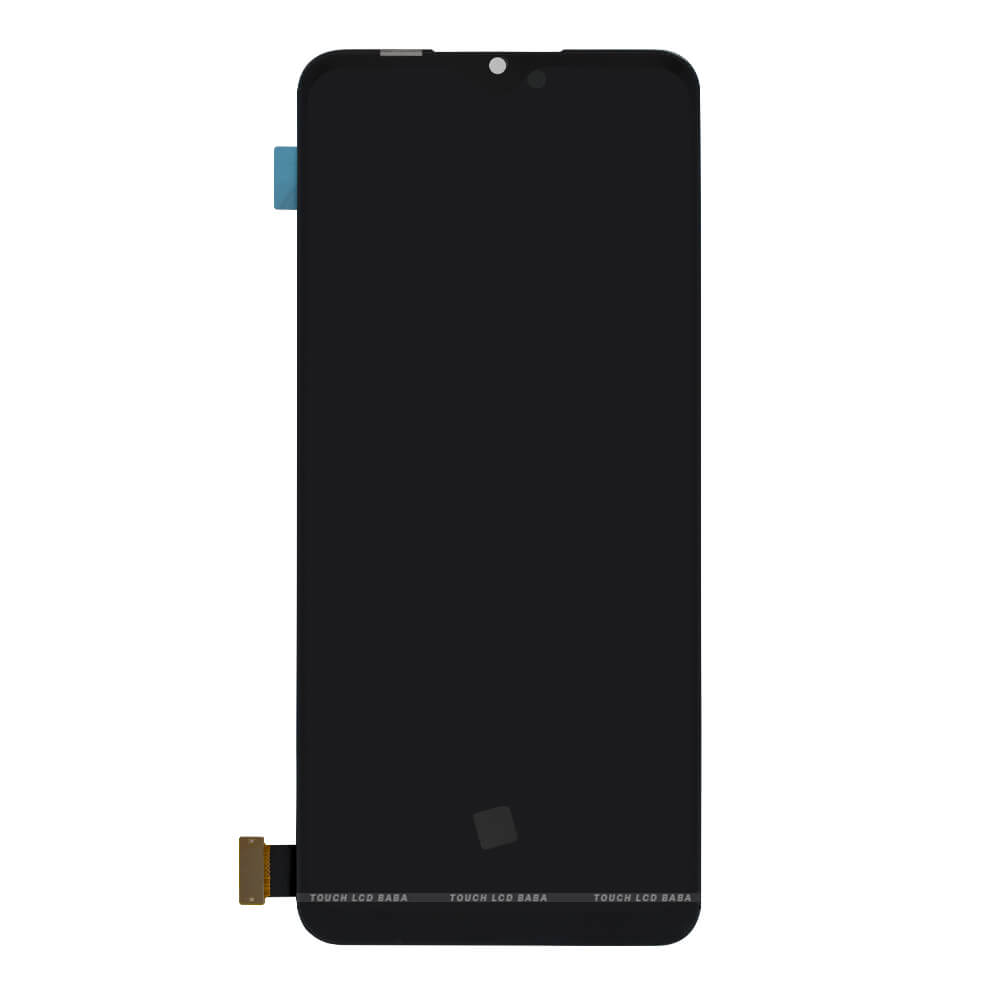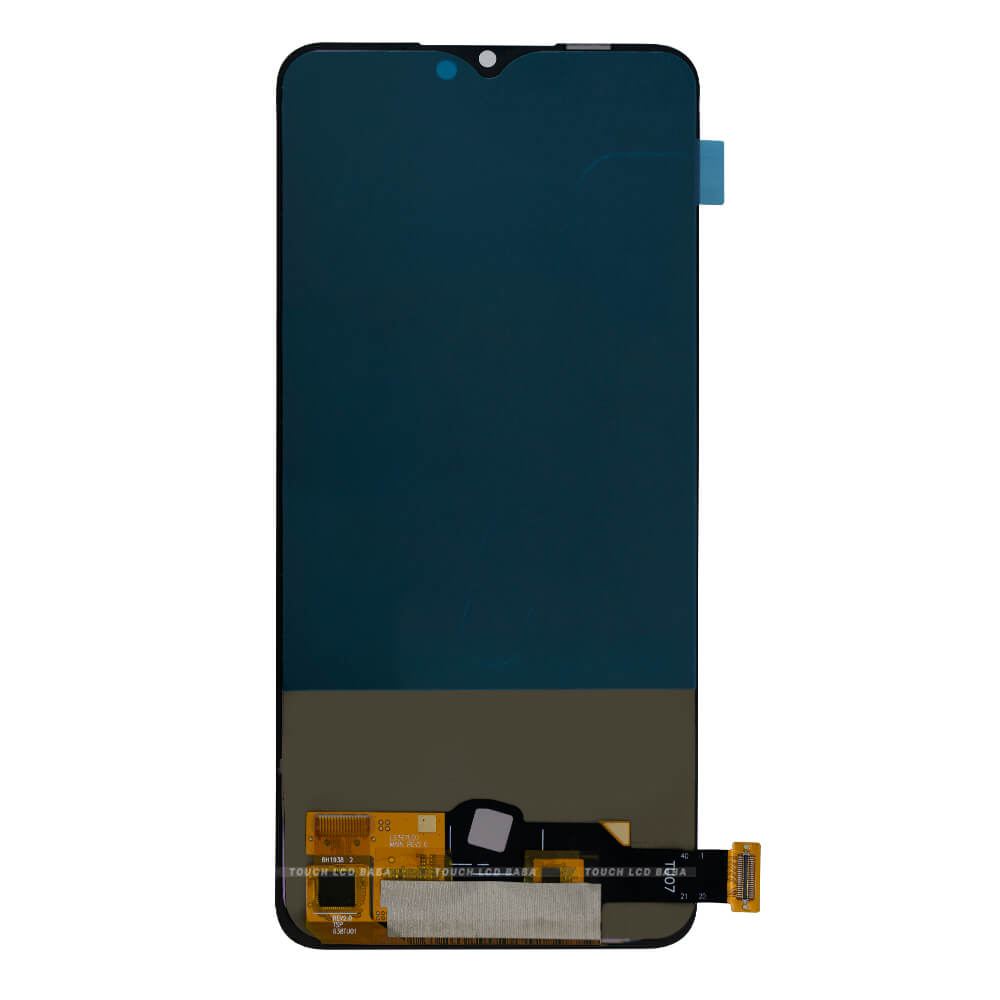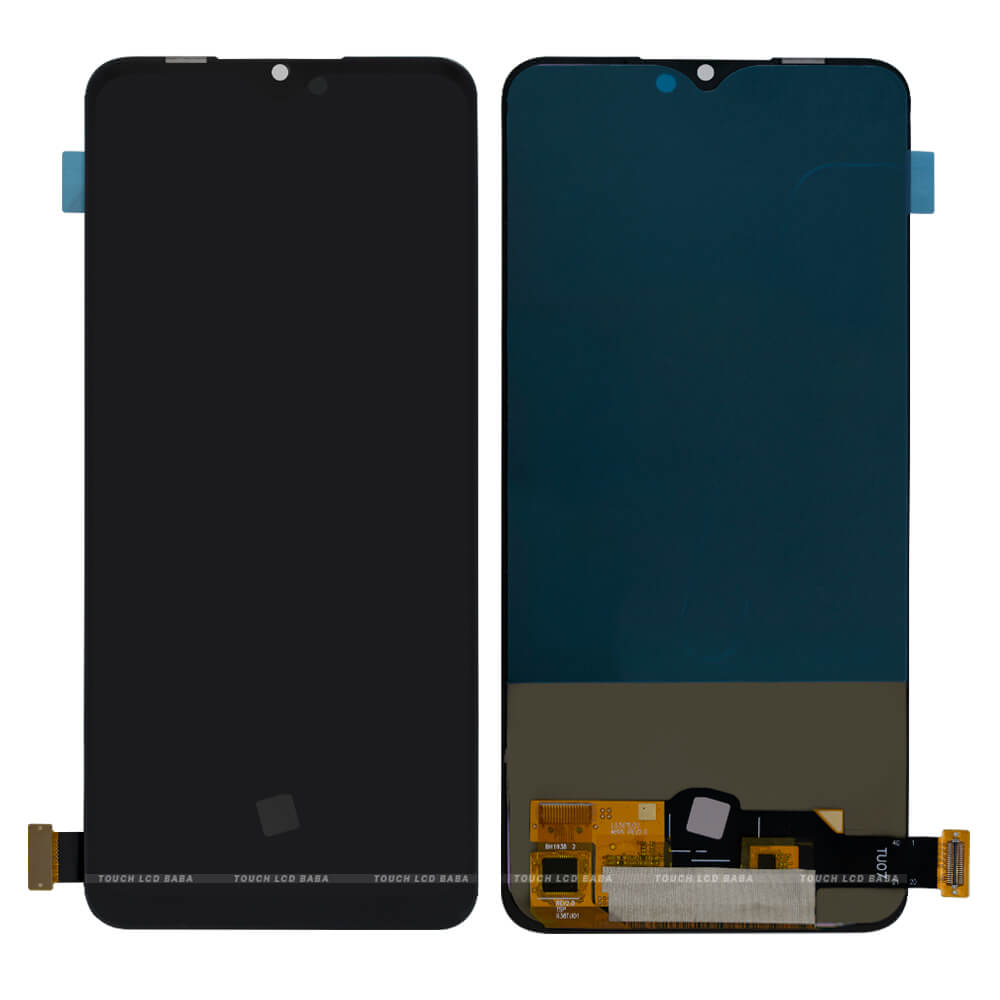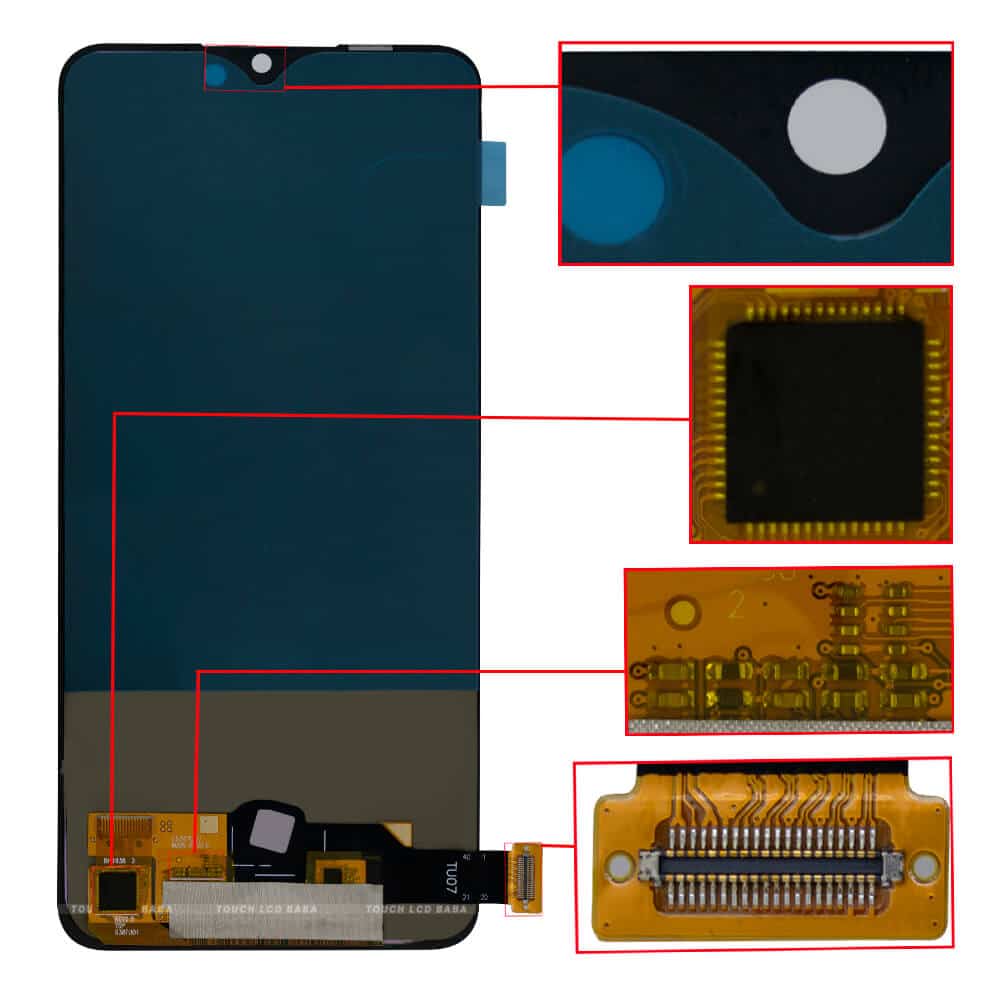 Shipping, Return and Refund Policy
All our products come with 30 days return, refund, and replacement guarantee. To return a product, It should be in the same condition we sent. You can't use or fix the new Vivo S1 Pro display if you want to return it. For complete details about Shipping, Returns and Warranty, please click here.