If you have broken your Vivo Y55L display or touch screen glass (Model Number Vivo 1603) and looking to replace it, you are on the right web page. You would essentially need a new display combo to replace the broken part, and this is exactly what we offer on this page. The spare part you see here is the complete display assembly for Vivo Y55L.
A mobile phone with a broken screen is next to useless, and if you are habitual of using the phone for your daily work, you'll face lots of problems. These days, people use the phone as their personal assistant and even make payments, so a broken screen is close to a disaster for the user. Luckily, you can easily purchase a new display for your phone and replace it with great ease. On this page, we'll discuss all the details of the Vivo Y55L glass replacement and answer all the burning questions.
What is the meaning of Vivo Y55L Display Combo/Folder?
The Vivo Y55L combo means a complete set of display and touch screen digitizer glass combined into one. When you drop the handset, you'll either damage the display or touch screen glass, or both. In any case, you need to replace the complete display assembly because both parts come in conjunction and are not meant to be replaced separately.
In several cases of accidental damage, only the display breaks or only the touch screen glass breaks. Even the phone will continue to work properly, but that doesn't mean that everything is safe on your phone. A broken touch screen glass can continue to function because of its durable structure. Eventually, you'll need to replace it, and that is possible only by using a combo.
Can't I salvage the old display and replace only the touch screen glass?
It is probably the most common question asked by our customers. Everyone wants to save money, and as soon as the phone drops, customers start brainstorming ideas to overcome the damage at the least possible price. In this situation, customers often mull about replacing only the glass and reusing their old display, which is still functioning well. The touch screen glass replacement option is viable only for those who have broken only the glass, and the inner display is safe from any flaws.
The only touch screen glass replacement is not designed to last, but it is a compromise. You can surely reuse the same display, but the original display's inherent quality will be lost. Mechanics always use a duplicate touch screen glass to replace the original glass, resulting in a nightmare. After replacing the glass, the overall display quality reduces to a great extent, the brightness doesn't stay the same, and you can't use the touch screen glass with the same fluidity and accuracy.
We want to clarify that the original touch screen glass is not available separately. Customers often think they will buy the original glass to regain the same quality, but that is just day-dreaming. All the touch screen glasses sold separately are duplicates because the original touch screen glass is not sold separately by the OEM manufacturer. It doesn't matter how the technician convinces the customers; you are essentially buying a duplicate product.
Vivo Y55L Display Specifications
| | |
| --- | --- |
| | This display is 100% original, tested, and suitable for Vivo Y55L, model number Vivo 1603. |
| | The Vivo Y55L display size is 5.2″, the display type is IPS LCD and the resolution is 720 x 1280 pixels. |
| | It is a complete combo of display and touch screen digitizer glass merged into one. |
| | You can use this combo to resolve all the display and touch screen related problems. |
| | We buy our stock from OEM manufacturers to ensure 100% original quality. |
| | The new display is identical to what comes assembled with a brand new phone. |
| | We test each display on the actual Vivo Y55L motherboard for 100% flawless working. |
| | We back our products with a 30 days return, refund and replacement guarantee. |
| | You can also test the new display for 100% flawless working before dispatch. |
| | The display is readily available in stock and turnaround time is very fast. |
| | You can order the product using Cash on Delivery and Online Payments. |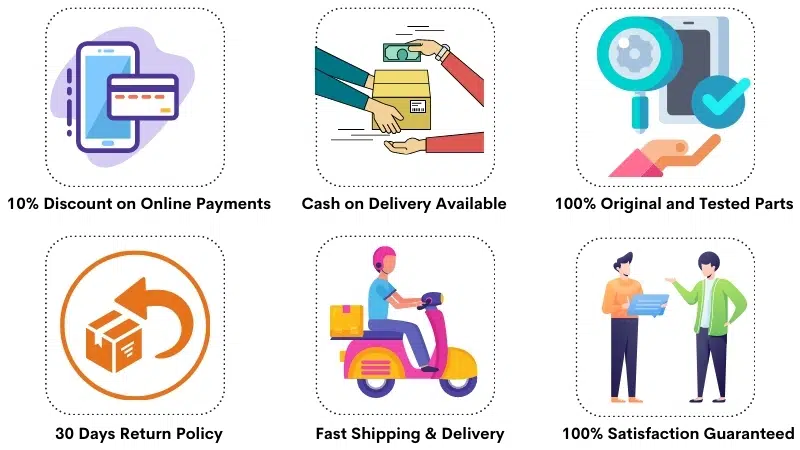 Common Customer Questions
Q: How much does it cost to replace a broken Vivo Y55L display in India?
The price of a 100% original Vivo Y55L display replacement is around Rs 1800-2000. If you buy a first copy screen replacement, then the combo costs about Rs 1000-1200 in India. The installation charges are always extra and not included in the display's price.
Q: Where can I find only the touch screen glass?
The only touch screen glass is available like potatoes because all the technicians widely use it. If you visit a local spare parts shop and ask for Vivo Y55L touch screen glass, you can easily find it for less than Rs 100. The seller will likely quote much more, but the actual price of duplicate touch screen glass is always like Rs 100-120.
Q: Is this Vivo Y55L display exactly 100% original as a factory-fitted display?
Yes. We sell 100% original screens, and that's why you might find our price on a higher side. It takes a lot of time and resources to source the original products, and it is not possible to sell original screens for bargain deals. The duplicate screens are available for half prices, but such screens provide a 50% price of the original, and that's why the price is half. You should never expect an original screen for throwaway prices.
Q: What is the difference between an original and first copy display?
The differences between an original and first copy display are massive, and you should know the details before you get your feet wet. Please read these points carefully, and if you bought a duplicate display before, you could certainly correlate to those problems :
The brightness levels of the first copy screen are inferior. At maximum brightness level, the display stays dull.
The color reproduction is not accurate, and all the old content will look completely different.
You can't get the same quality photos because camera quality also depends on the display.
The copy touch screen glass is very fragile and breaks very easily.
The touch screen glass isn't as smooth and doesn't work that smoothly.
You can compare and see that duplicate touch is much slimmer than the original one.
The first copy screens target masses because they are cheap, and everyone is ready to purchase them. You can get a display for Vivo Y55L for as low as Rs 1000 and what else you need in local markets. Many customers buy such screens but get ready for a compromise and don't complain afterward.
Q: What is the source of original and duplicate screens?
We source original screens from OEM manufactures who make these screens for the company. These screens are assembled into brand new phones, and that's why when you buy a new phone, the display quality is so admirable. The OEM manufacturers use the best quality material and technology because their focus is quality and customer satisfaction. Such screens are never available for low prices.
The duplicate screens come from third-party manufacturers who are experts in cutting costs. They use cheap quality touch screen glass, low-quality display reflectors to craft a duplicate product, and that's why the prices are low. It is like you buy local shoes that wear out much sooner than the branded shoes. So the quality difference is evident, but many customers get fully biased when they get a display for a shallow price.
Q: How can a Vivo Y55L display be tested without assembling?
Customers are often not familiar with how the display replacement works, and they assume that a display must be installed first, and only after that, they will know if it works or not. Please note that technicians never install the display without testing it first, and it is a standard practice of this industry.
You can easily test the display by connecting it with your phone's motherboard in an open condition and turn on the device. The new display stays in open condition but you can use it like it is assembled on your phone. Please be sure to test the display for 10-15 minutes and when you are satisfied, you can finally install the display on your phone.
Vivo Y55L Display Photos
These photos show the actual product you'll get after your order. The part you see below is a complete assembly of Vivo Y55L. This part comes exactly as shown in the photos below :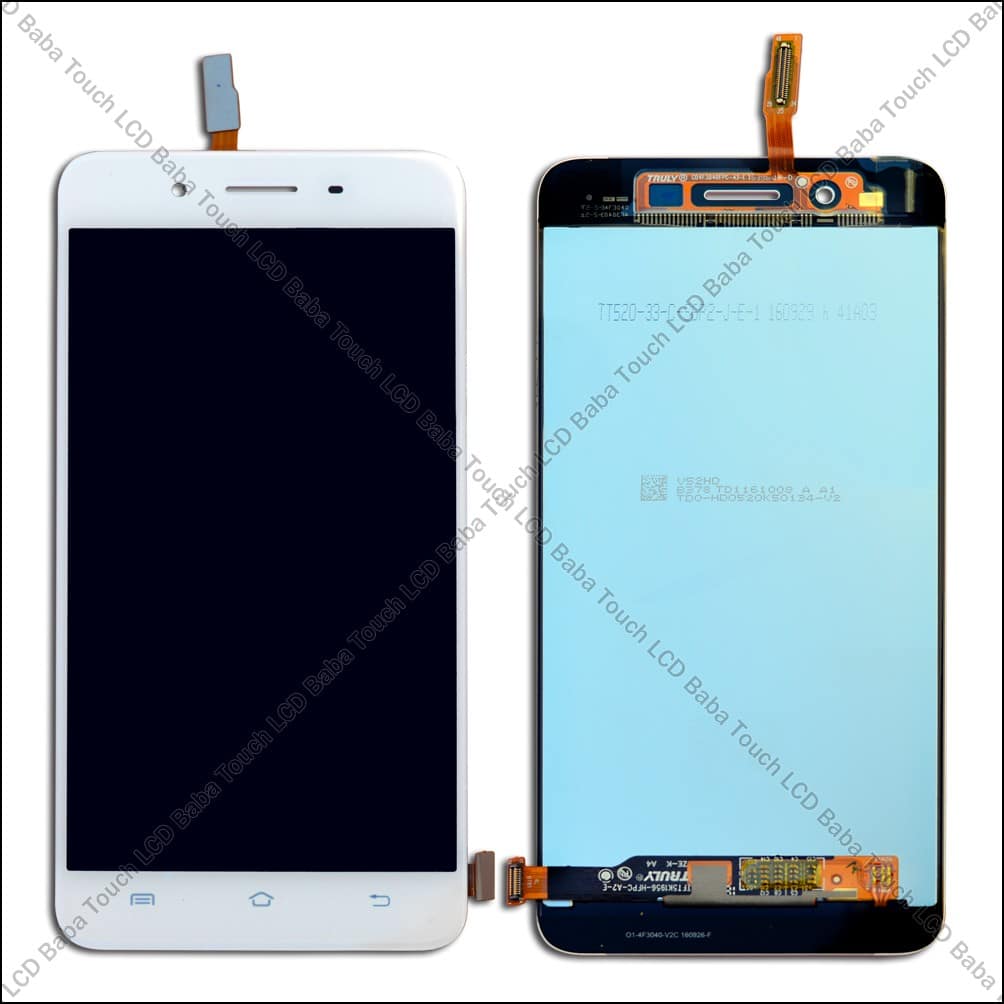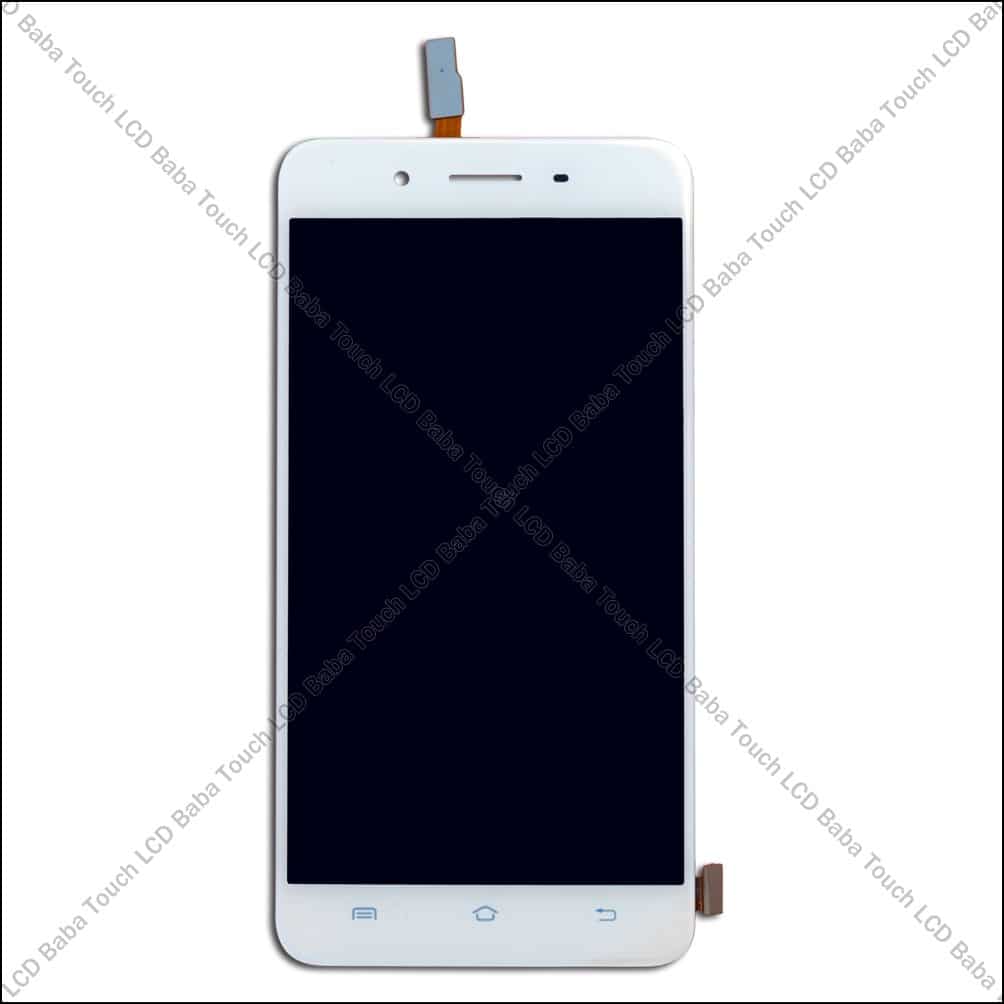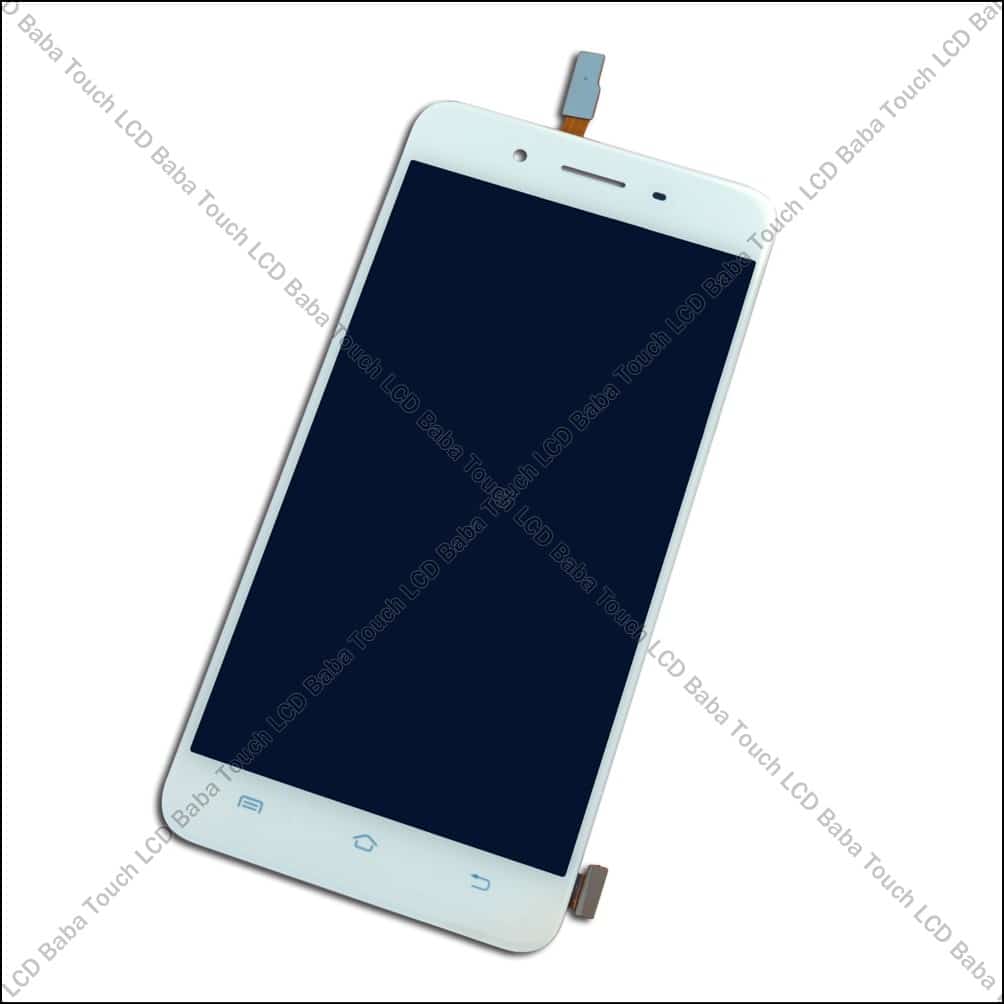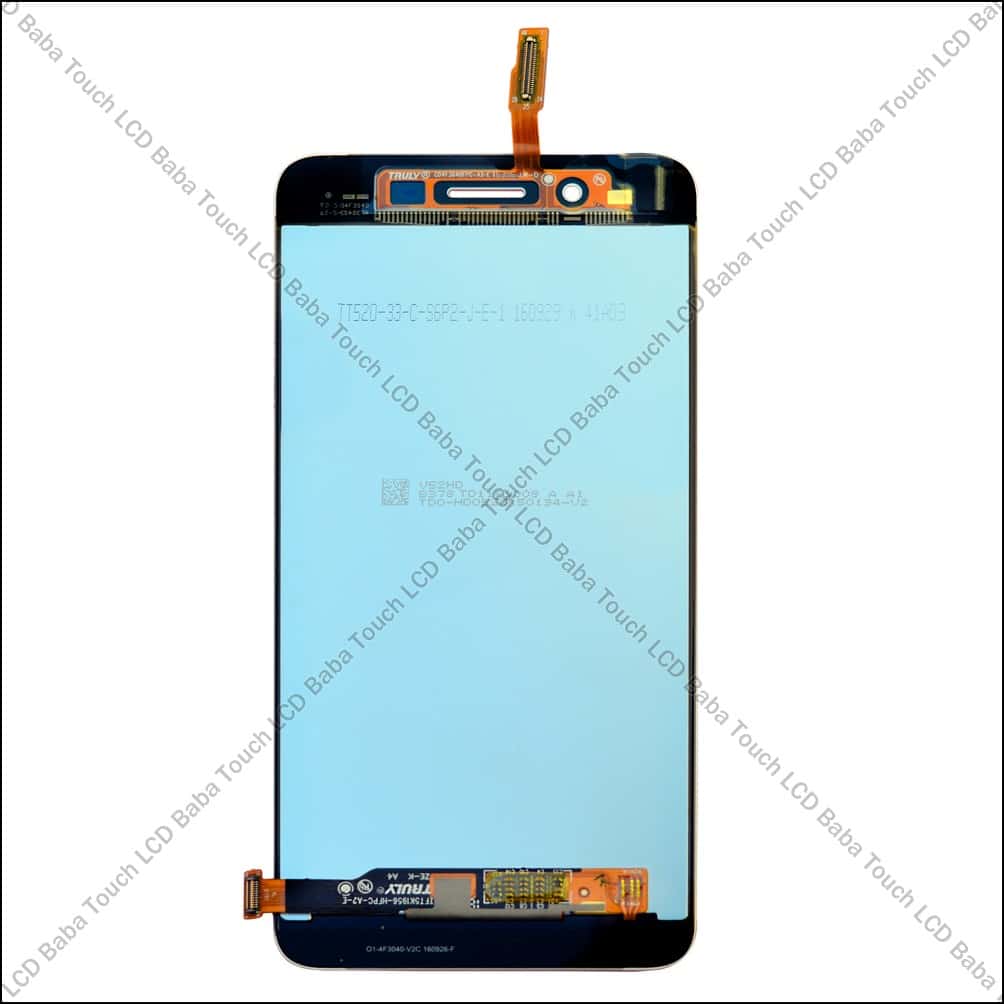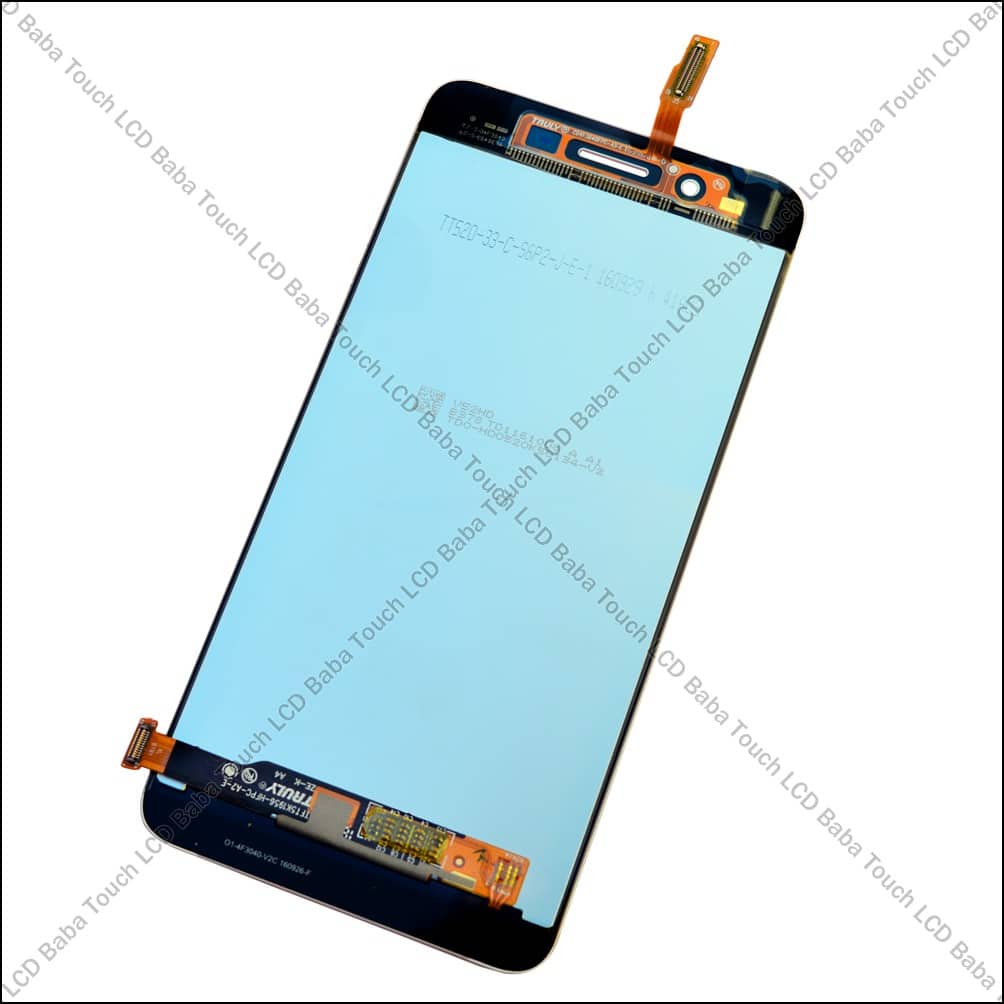 Shipping, Return and Refund Policy
All the products supplied by us come with 30 days return, refund, and replacement guarantee. To return a product, It should be in the same condition as we sent. You can't use or fix the items If you want to return them. For complete details about Shipping, Returns and Warranty, please click here.