If you want to buy a 100% original battery replacement for the Vivo S1 Pro phone, you can easily order a 100% authentic battery from Touch LCD Baba. Battery problems are more common than you think, and battery degradation always occurs at some point, and you can't stop it from happening. You can follow the best usage practices, which will help with battery life but not make it perpetual. So after using the battery for around three years, you must replace it or face issues with your phone's standby time.
Please note that mobile phone batteries pose problems silently, and you can't easily recognize what's happening. Many customers keep the charger connected to use the phone and don't care about the problem at an earlier stage. When the problem intensifies and using the phone becomes impossible, most customers try to find a solution for the problem. If you pay keen attention to battery problems, you can easily sort out the problems quickly and avoid extreme hassle.
How to identify Vivo S1 Pro battery problems?
Customers often misinterpret battery problems as hardware issues and can't pinpoint the exact cause in time. Mobile phone technicians take advantage of this situation when you are perplexed and don't know what's wrong with your phone. You might be paying for the faults which don't even exist in your phone. The most straightforward way to identify battery problems is to check the Battery usage graph. You must replace the battery if you see blank gaps in the battery graph or a sudden decline in the battery percentage. Here are some indications of a worn-out battery :
The battery drains way too fast, even with moderate device use.
After charging your phone to 100%, you see random ups and downs in battery percentage.
The battery has puffed up, and you can feel a bulge inside your phone.
Your phone restarts automatically without any apparent reason.
You must keep the charger in to use your phone, or it won't work.
The phone charges to 100% levels, and the battery drains in 2-3 hours without using it.
Your phone's existing battery has accumulated gas in the outer wrapper.
You must charge your device 2-3 times daily now, while one full charge was enough previously.
All the above issues indicate a depleted battery. If you're facing a problem like the one we've listed above, you should consider replacing the battery as soon as possible. After replacing the battery, all the related issues will automatically resolve, and you don't need to exercise and waste money on other non-existent problems.
Why are local brand batteries, not a good buy?
Before you purchase local batteries after being influenced by a local vendor's marketing tactics, you should know some facts to invest your money wisely. Please note that many local battery brands exist in the market, and technicians provide free installation or similar perks if you buy a battery from them. These batteries are not original, and their capacity is much poorer than expected. You'll get a 6-month warranty card and over-the-counter replacement for these batteries. All these things make the deal look very attractive, and then a low-quality product becomes an easy sell.
You might feel very good that you've six months warranty, but a warranty doesn't compensate for poor performance. You can replace the batter 2-3 times in six months, but that will not help with the standby time. You'll rarely get a local battery that works well as the original. Therefore, you shouldn't take chances and buy the original battery on the first attempt. That's because only the original product is tried and tested with your device, and you'll never face any issues. Original spare parts are customers' beloved because of their performance and durability.
Vivo S1 Pro Battery Specifications
| | |
| --- | --- |
| | This battery is 100% original, fresh, tested for full capacity, and suitable for Vivo S1 Pro(Battery Model B-K3) |
| | The Vivo S1 Pro battery model number is B-K3, and the capacity is 4500mAh. |
| | Max Voltage 4.45V. |
| | Nominal Voltage 3.87V |
| | Rated Capacity 4390mAh |
| | Typical Capacity 4500mAh |
| | You can easily resolve battery problems with this fresh battery. |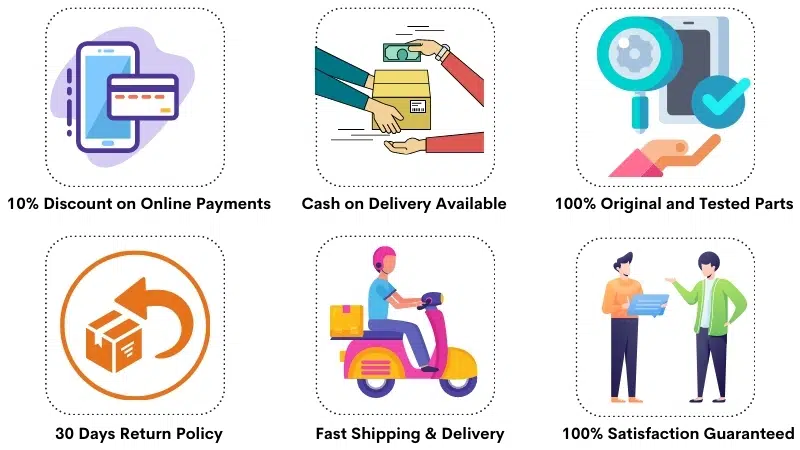 Frequently Asked Questions
Q: How much does buying a new Vivo S1 Pro battery cost in India?
A 100% original Vivo S1 Pro battery replacement costs around Rs 1400-1500. If you are a customer always looking for the best deals, please understand that buying a local battery is a dumb decision. A duplicate product is an average-quality product that doesn't offer the benefits of the original battery.  You can buy local batteries for Rs 500-700, but the capacity of such products is half the original battery's capacity.
Q: The factory-fitted battery stopped working sooner than I expected. Why?
The original battery typically lasts 2-3 years, depending on your use. If you use it very sternly for playing games all day and charge it 2-3 times daily, the battery will not last more than one year. A battery's life depends on its charging and discharging cycles. The sooner these cycles are over, the performance will start degrading, and you'll face problems.
Many customers use their phones for recording videos, playing games, and other similar tasks. These tasks require you to charge the battery more often, so the battery will not work for a long time. If you don't use the phone much and still facing battery issues, then you should check if six months battery warranty is still applicable and get it replaced by the official service center.
Q: Who manufactures the original battery, and how to identify it?
Several OEM factories make and supply original batteries to the parent company. You can easily identify the original battery by its looks and appearance. Identifying the original battery is way too easy, and it looks exactly like the original battery assembled in your phone. All batteries that come from OEM manufacturers are original and work perfectly. If you've any questions, call us at 98587954273 and clear your doubts before placing the order. Always buy original spare parts and enjoy unrestricted quality without any short-term problems.
Some customers are overly concerned that someone will sell them a duplicate battery, so they ask for many things like proofs, certificates, etc… If you have a mindset that everyone in the world has been born to sell fake products to you, please come out of this theory. Business is nothing without trust; if the seller seems genuine, he is surely genuine.
Q: What are the best battery usage practices?
If you follow the best usage practices, you can enhance the battery life and stay problem free for a long time. These are the things you should follow :
Always use the original charger and original cable to charge your phone.
Don't use local cables as they do more harm than good and don't work as desired.
A local charger is universal and doesn't work properly with all the devices.
Don't overcharge the phone, like leave it in overnight charging.
You shouldn't use local power backs and Rs 50 cables to charge your phone.
Using different chargers and cables is always harmful in the long run.
If you follow these practices, you'll not face battery issues. Most customers plug anything in their phone to charge it, and that's where the most troubles come from. You should always be careful about your device and not use other charges unless in an extreme emergency.
Q: How can I ensure the new Vivo S1 Pro battery works as desired?
You can reliably test the new battery before assembling it permanently in your phone. First, remove the old battery and then connect the new battery to the device temporarily without pasting it into your phone. Thereafter, connect the charger and increase the charging percentage by 20%. If the battery has a 20% charge, charge it to 40% levels.
Then use your phone in open condition for 20-30 minutes and see how much the battery drains. The battery should typically drain around 3-5% if you watch videos and play games during testing. When everything seems fine during tests, you can confidently assemble the new battery, which will work flawlessly.
Q: Should I self-install the battery at home?
Today, installing the battery is relatively easy, and you can easily pull up the battery using magic tape. You will see a sticker on the battery, and if you pull up that sticker slowly and properly, you can easily remove the battery from the frame and place a new battery there. You can install the battery at home if you know how it works. If you don't know much, you shouldn't undertake this task as you might end up harming other parts of your phone and run into additional issues/expenses.
Vivo S1 Pro Battery Photos
Please refer to the images below to see the Vivo S1 Pro battery photos. If you've any questions about the product, please call us at 9587954273, and we'll answer all the related questions.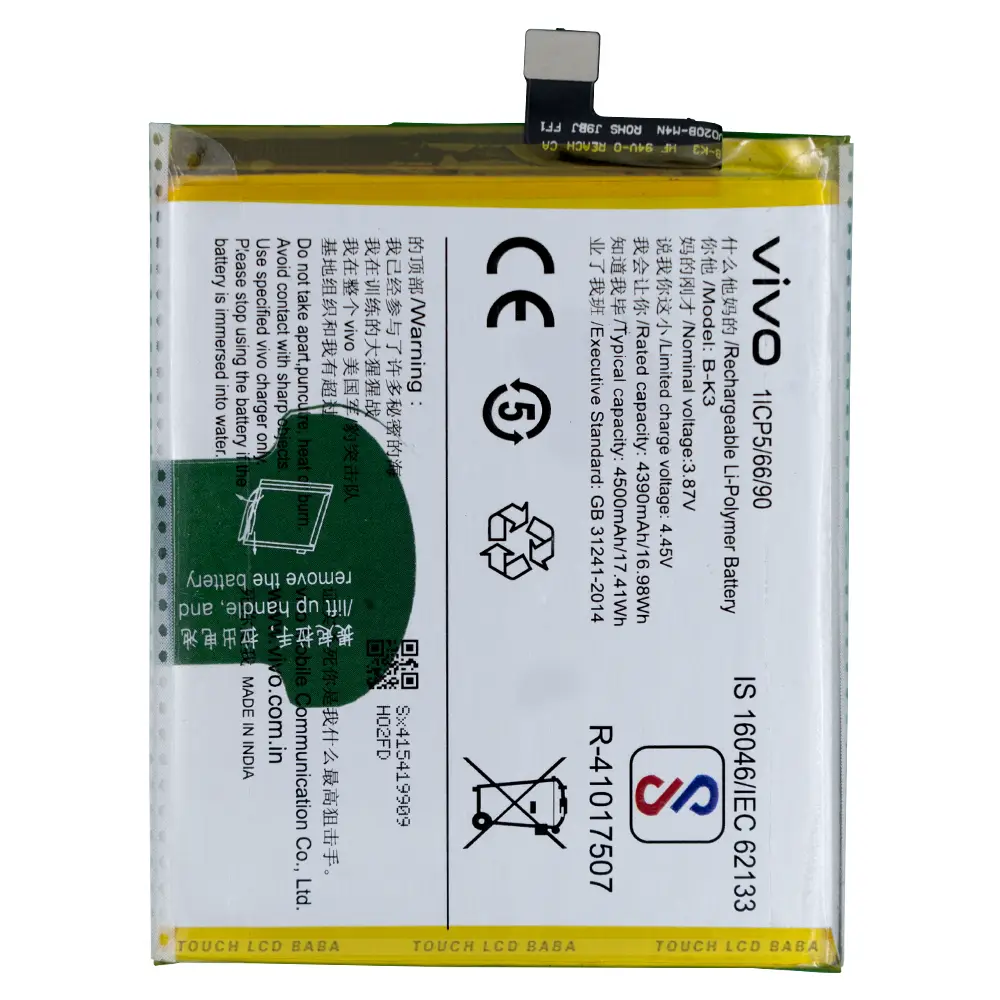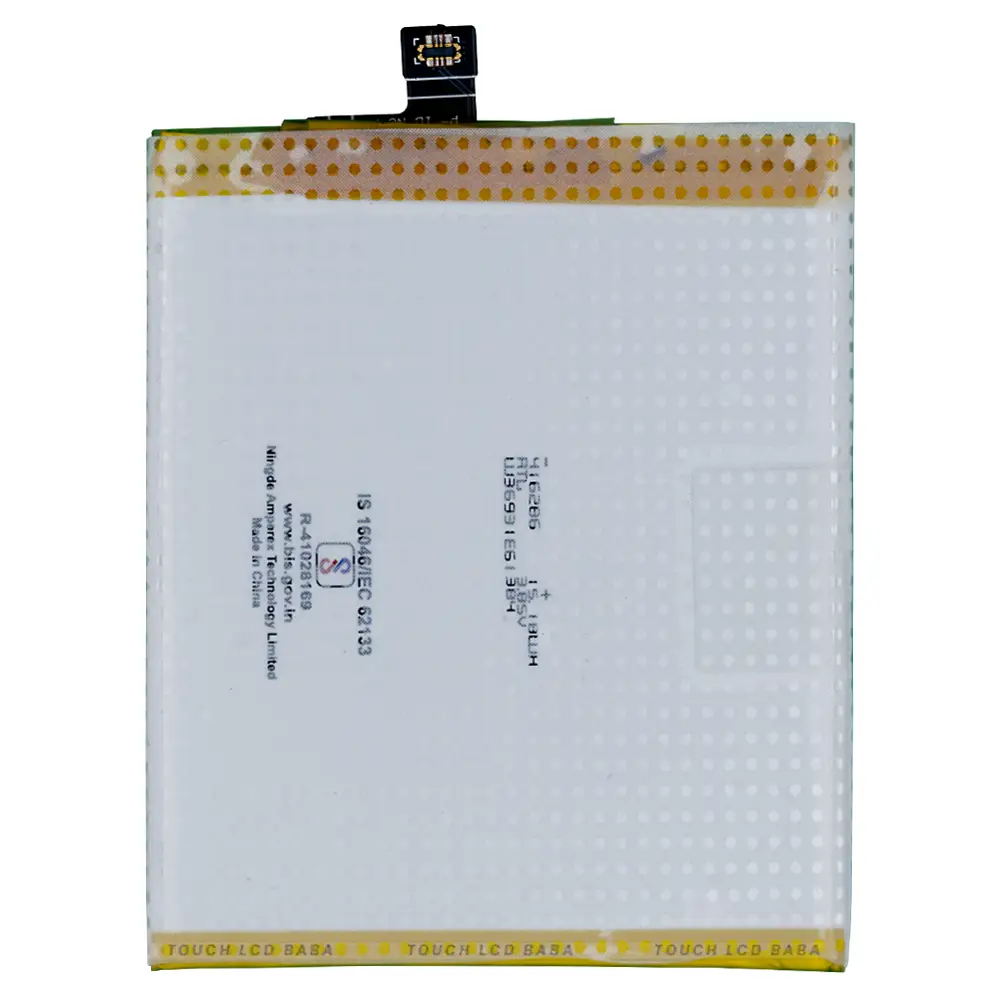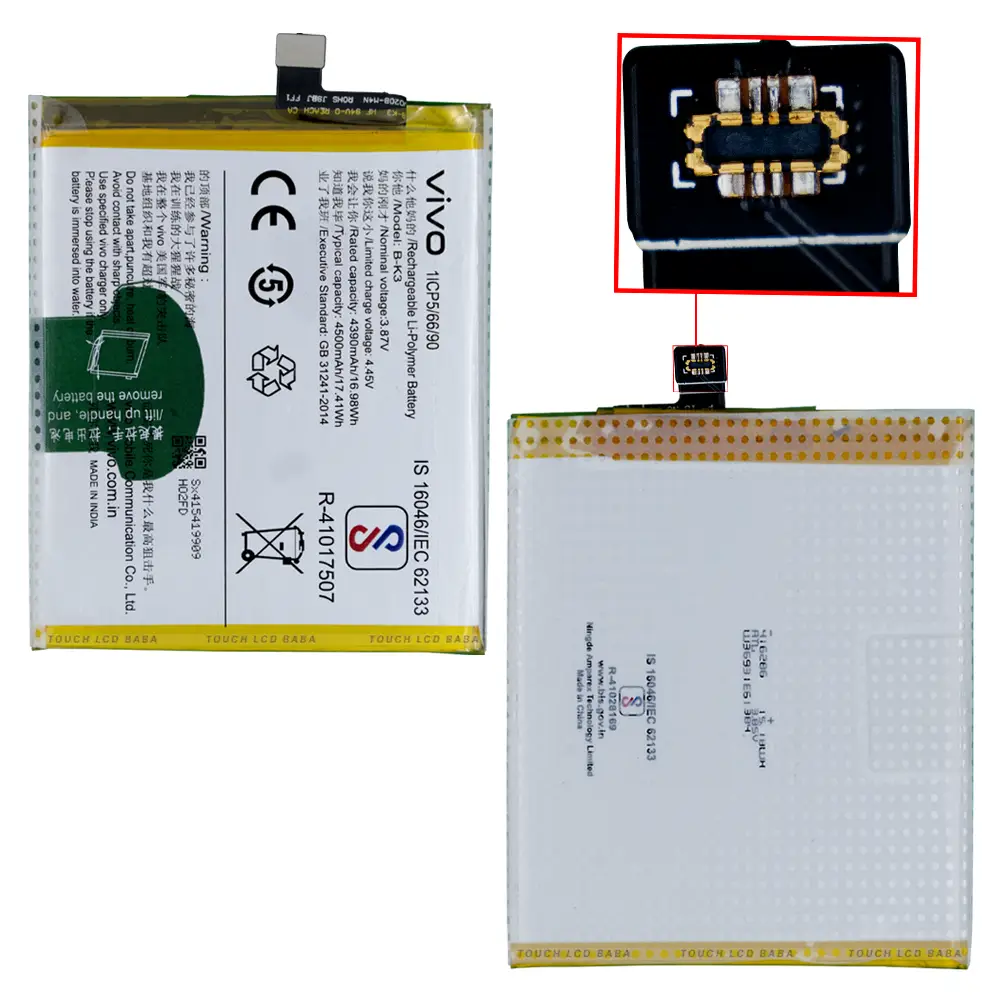 Shipping, Return and Refund Policy
All our products come with 30 days return, refund, and replacement guarantee. To return a product, It should be in the same condition we sent. You can't use or paste the new Vivo S1 Pro battery if you want to return it. For complete details about Shipping, Returns, and warranty, please click here.