We have the solution for you if you want the Vivo V9 display and touchscreen combo. We sell the Vivo V9 Display Combo on this page, which you can use to replace a broken display or touchscreen digitizer glass. A broken Vivo V9 display is widespread, with almost everyone owning a mobile phone. You don't need to fuss over a scratched touchscreen glass or display because you can easily replace the broken part with an identical new screen.
The display replacement of the Vivo V9 is readily available in the online market, and you've to find out which product is the best for your needs. We will cover each aspect of the screen replacement so you understand the concept and use your money best. On Touch LCD Baba, we offer only original display replacements for Vivo V9, and you shouldn't expect low-cost solutions on this page.
Vivo V9 Display Combo Specifications
| | |
| --- | --- |
| | This display combo is 100% original, brand new, and suitable for Vivo V9 (Model: Vivo 1723) |
| | The Vivo V9 display size is 6.3″, the display type is IPS LCD, and the resolution is 1080 x 2280 pixels. |
| | This display combo can replace a broken display or touchscreen glass. |
| | It is a 100% original product sourced from the OEM manufacturer who makes it for the company. |
| | The main touchscreen glass is protected by 2.5D curved Corning Gorilla Glass 3. |
| | The display offers the same brightness, colors, and sharpness as before. |
| | It is not a duplicate display, so the overall quality of the screen will not degrade in any aspect. |
| | We offer 30 days return, refund, and replacement guarantee on all our products. |
| | If you buy a 100% original display of Vivo V9, it will serve you for a very long time. |
| | The display is readily available in stock, and shipping time is quick. |
| | You can order the display using Cash on Delivery on Online Payment methods. |
What does the Vivo V9 display combo mean?
The Vivo V9 Combo means a complete display and touchscreen glass fused in a single unit. This complete display unit is called Vivo V9 Combo or Folder. It is like a ready-made display unit that you must fix on your phone. You might have replaced part in another electronic gadget, and the same concept applies to a broken display.
The inner display and top layer touch screen glass form a display unit. For this reason, you'll still need to replace the complete combo when you drop the phone, and only the touch screen glass cracks. Because glass is a part of the display combo, you can't replace them individually. Tcomboproach of combo replacement is always followed and recommended by everyone who cares about quality.
What is your consensus about low-priced screen replacements?
We talk with lots of customers having different mindsets. Some customers think that all Vivo V9 displays are equal and that there isn't any difference in the quality. There is a fistful of customers who are aware of a significant difference in the quality that directly relates to the display replacement price. We want to brighten your vision by clearing some thoughts in your mind :
The truth about low-priced screens available online and offline
Many low-quality screen replacements are available for low prices, but their quality directly correlates with your spending. You can't infer that this is the same display as it comes with a brand-new phone because it is not. All the low-priced screens are first copies targeted towards customers who have a mindset of buying cheap. Many customers can't afford to buy the original display, so the first copy screens aim at customers needing a low-price screen.
The facts about the original Vivo V9 screens available with Touch LCD Baba
You can't judge a screen solely by its price because many crooks sell duplicate Vivo V9 screens for high prices online via the most prominent shopping platforms. These platforms are not scrutinizing the spare parts sold via their channel. People buy in faith, considering the big brands but wasting their money. If you want a cheap screen replacement, we suggest you buy it locally and save yourself from the hassle.
At Touch LCD Baba, we source these screens from OEM manufacturers who make these for the company, and most of the time, we don't have the stock available. However, we want to ensure that we sell only 100% original parts or don't sell them.
The original screens are difficult to source and pricey, but the outcome is worth it. If you've burned your pocket locally with low-quality solutions, try us, and you won't regret it. We can't guarantee the display's availability, but you would be lucky if you got one from us.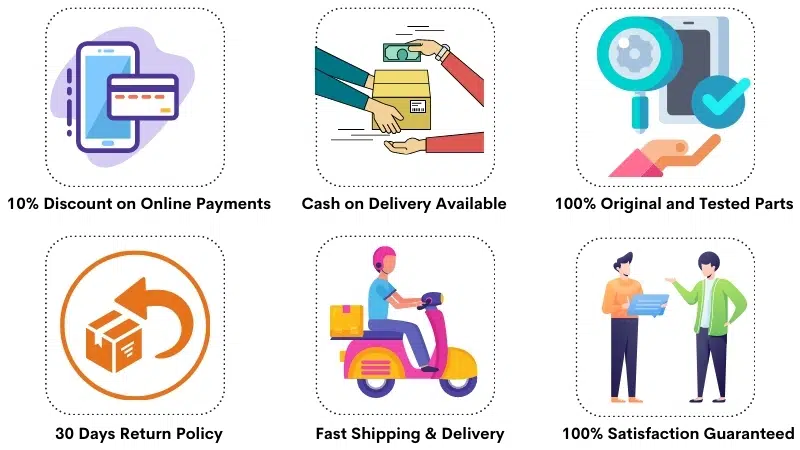 Is only the glass replacement the right way to go?
Almost everyone in the market suggests the Vivo V9 glass replacement because it is the best way to make money. There is no assurance that the broken glass replacement will be successful or everything will demise. The glass replacement is like taking chances and hoping for the best results.
The glass replacement cannot satisfy the needs of a customer who wants the same original display quality. The display will have many leftover flaws, and the quality will be nowhere near the original. The glass replacement makes good money for mechanics because they can sell plain glass worth Rs 50 for up to Rs 1500 to the customer, including the labor charges, with no risk.
If the glass replacement is successful, they will make good money. If the glass replacement is unsuccessful and something goes awry, they will hand over the broken device or ask you for a first-copy combo replacement for a higher price. The official service center never recommends glass replacement because it is not the right approach. As we genuinely respect the quality protocols, we don't suggest only the glass replacement because of the poor quality upshot.
How do we Test Each Combo of Vivo V9?
Customers always try to do all sorts of seller assessments before buying a product. Many customers worry about what will happen if the display we supplied doesn't work. We want to reinforce your confidence in purchasing from us and show you how we test each combo for 100% perfect working before dispatch.
Frequently Asked Questions
Q: How much do I need to pay for the Vivo V9 display replacement in India?
The price of a 100% original Vivo V9 display replacement is around Rs 2800-3000. The combo costs about Rs 1300-1500 in India if you buy a first copy screen replacement. As you can not install the Vivo V9 display combo yourself, you'll also need to pay additional installation charges to a mechanic.
Q: Can I buy an original Vivo V9 display for a meager price? 
Many customers try to gratify themselves by saying their close friend is a mechanic and can source the original screen for a low price. However, the truth is that 99% of mechanics source spare parts from vendors with only first-quality screens available. An original display costs nearly double when compared with the first copy display.
If you've such a delusion, It would be better to wipe it off. The original display's quality speaks for itself, and it has some unique identities, and understanding them takes years of experience. If you think the local technician has an original display, please ask him to offer you a free trial. It means he will connect the display to your phone in an open condition and let you verify the quality. Then you can see that the screen is a first copy, not an original.
Q: Which color display should I buy for my phone? 
The Vivo V9 phone comes in 4 different color variants :
Sapphire Blue
Pearl Black (Golden Line)
Pearl Black
Golden
Many customers are confused about the color of the display they should purchase. The display's color is always black in all the Vivo V9 phones, and the back panel's color can vary depending on your variant. So the black-colored display is suitable for all the variants, so you need not confuse yourself with this riddle.
Q: Can I replace the Vivo V9 display myself at home?
It may sound easy verbally, but it is not that easy If you try to do it practically. It would be best if you had special tools and skills to replace a broken display. We don't suggest self-replacement unless you are sure about your expertise. If you experiment with the phone, you may have the wrong consequences.
We suggest that for replacing the screen, please hire a technician who will charge you Rs 150-300 and have him do the screen replacement on your behalf. This route is not only easy but also preferred by all the customers.
Q: Do you simulate the testing process before shipping the display? 
Yes. We examine each display for 100% perfect working before shipment. It is a routine process for us, and we do it for each screen we supply. Some customers ask us to test the screen before dispatch, and we reassure them that it is a mandatory rule here. We don't allow screens to go out without testing, which is why we have achieved 0% defect rates.
Q: What if the new Vivo V9 display breaks during transit?
We undertake many safety measures to protect the shipments from any breakage during transit. We pack the screens in rigid plastic boxes supported by additional layers of thermocol and rigid corrugated boxes. So far, we have no cases of in-transit damage. Still, if you are anxious about damage during transit, we suggest recording an unboxing video. This video will serve as proof of the content you received. You can always contact us at 9587954273 for a free replacement if you find any anomalies.
Vivo V9 Display Photos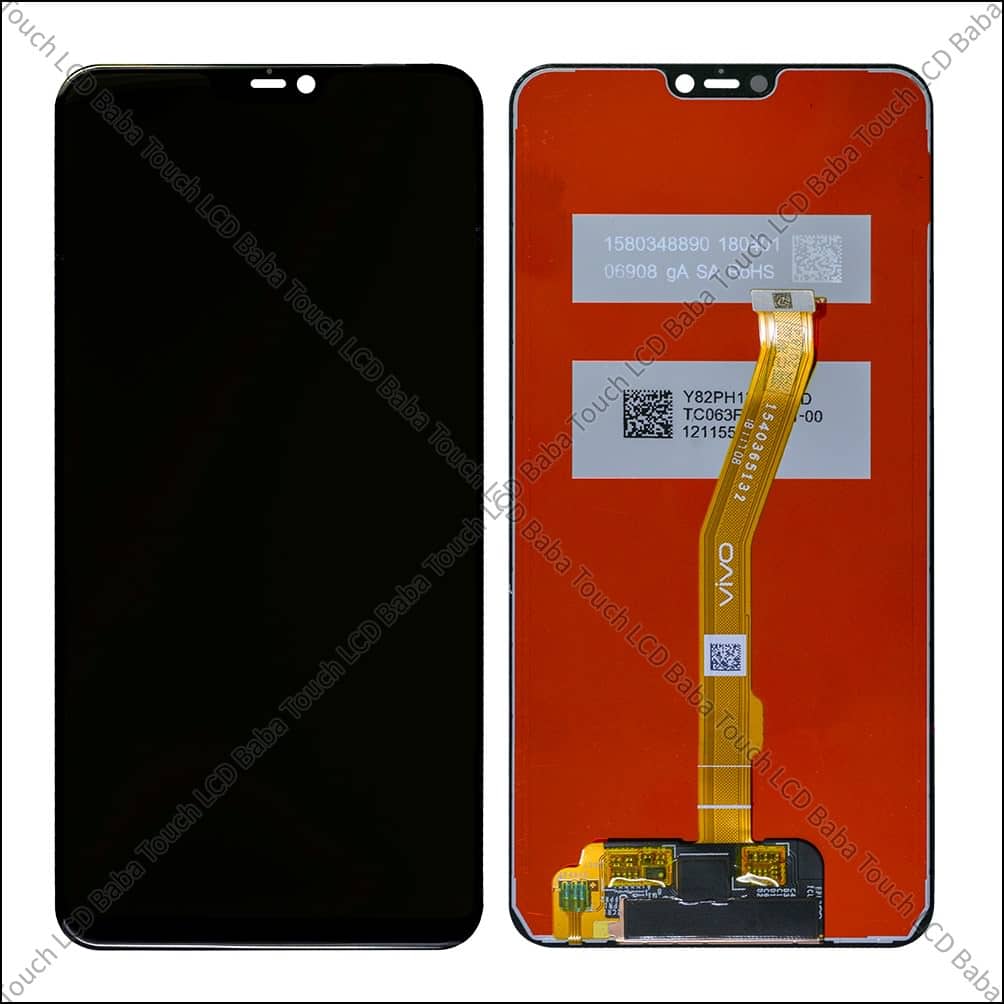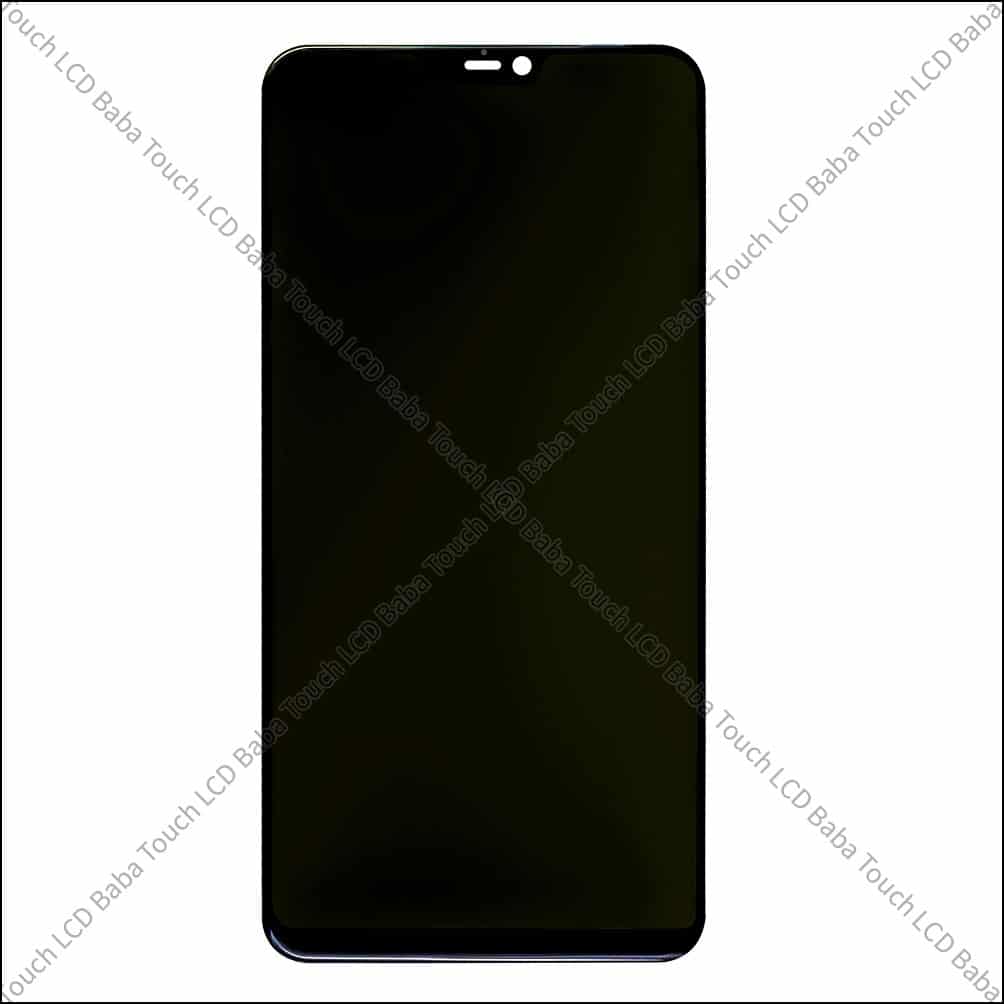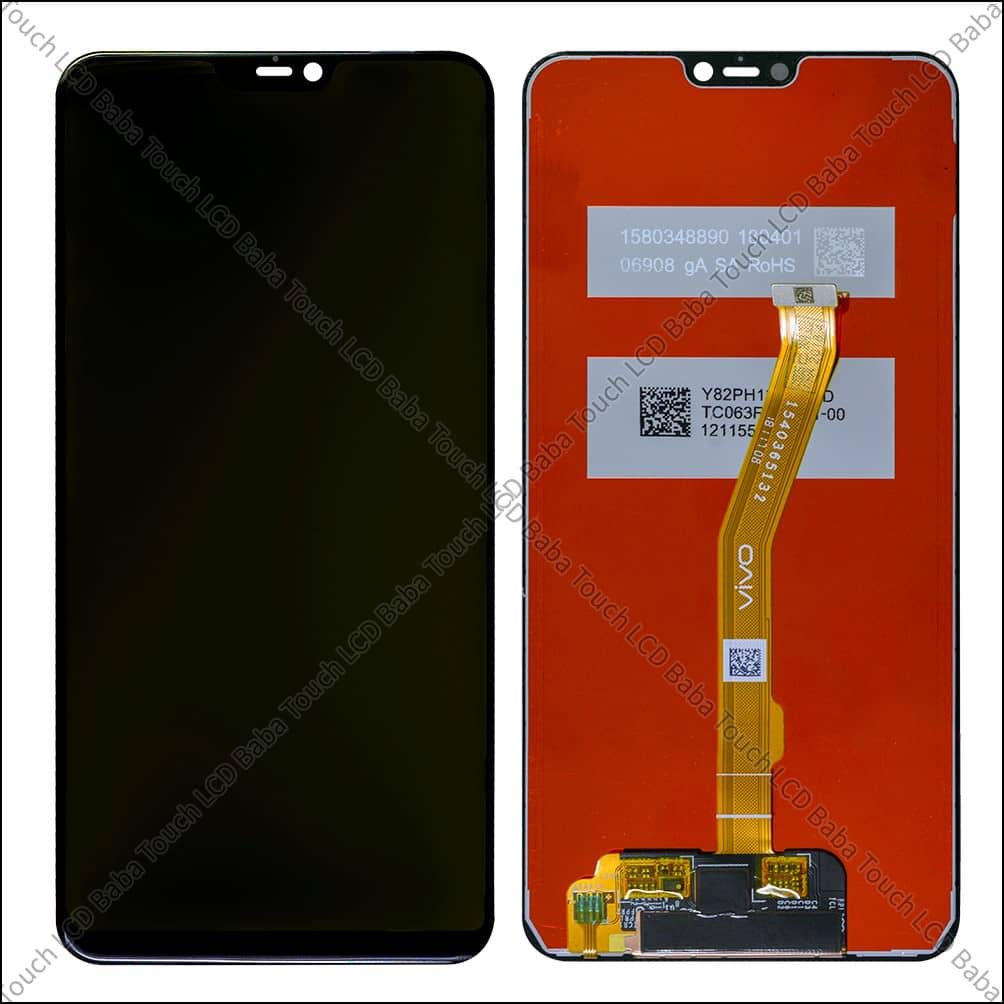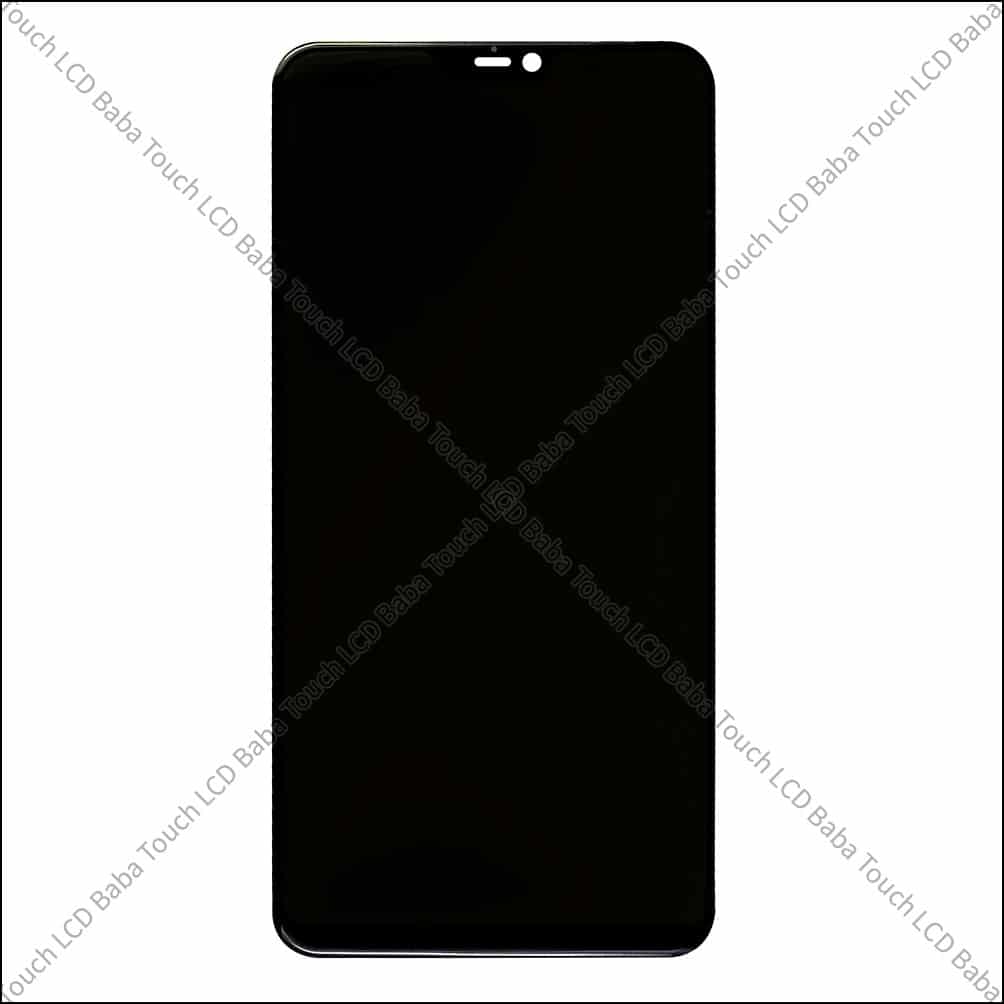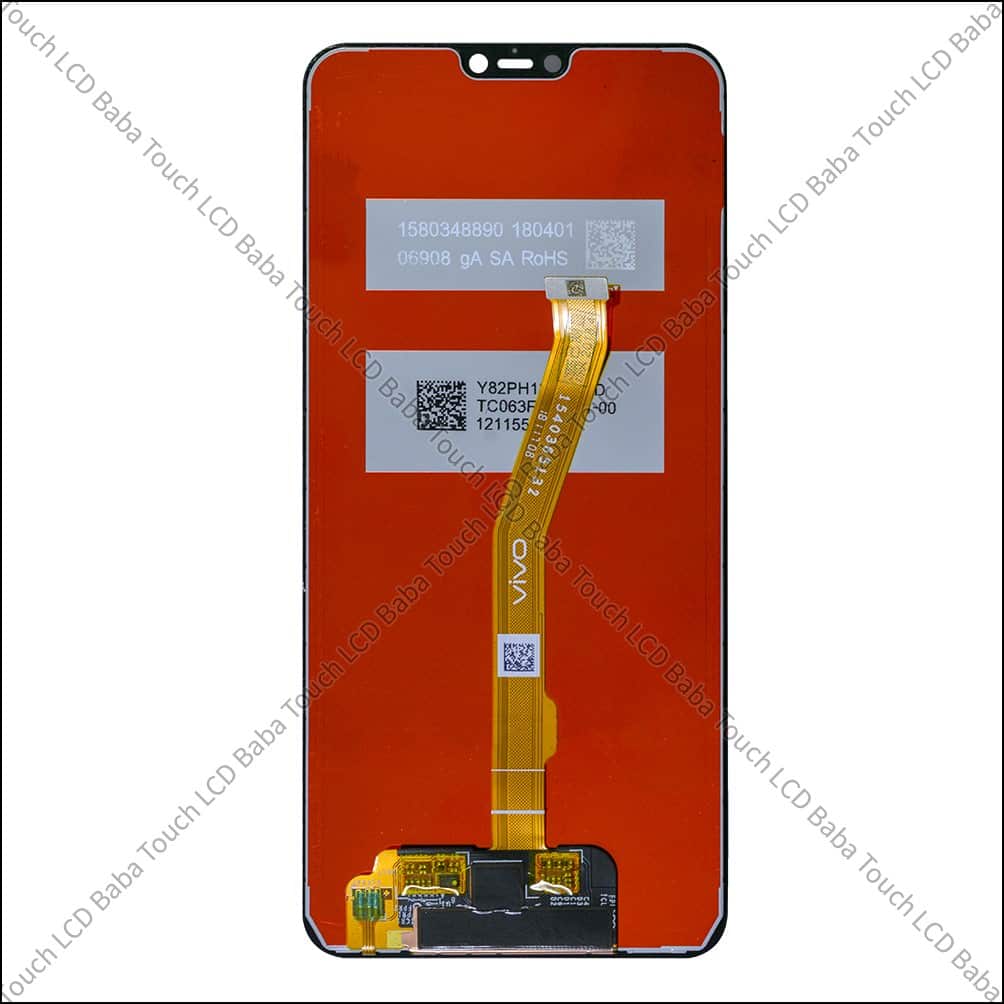 Shipping, Return and Refund Policy
All our products come with 30 days return, refund, and replacement guarantee. To return a product, It should be in the same condition we sent. You can't use or fix the new Vivo V9 display if you want to return it. For complete details about Shipping, Returns and Warranty, please click here.