A broken Vivo Y55s display certainly needs a replacement, and on this page, you can buy a 100% original spare part for your phone. If you are tired of purchasing duplicate screens locally and have already replaced the broken screen a few times, you should consider purchasing the original display because it is a worthy investment.
Typically, customers try to save as much money as possible and opt for the market's cheapest solutions without understanding the quality concept. The local markets are filled with duplicate screens for low prices, but their quality is horrible. Such duplicate screens offer very low brightness, colors, and sharpness. Although you can use the phone yet, you start hating the display quality because everything becomes so clumsy. The colors become dull; nothing stays visible on the screen in direct sunlight, the touch screen works only if you press it too hard and other similar issues.
What is the meaning of the Vivo Y55s display combo?
Please note that the display and touch screen are combined in Vivo Y55s, and it is not recommended to separate them. While making a new handset, the company combines the display and touch screen digitizer glass into a single unit for additional clarity and brightness. The display and touch screen glass are inseparable by design, and we don't suggest replacing them individually.
The combo replacement is a standard protocol for repairing a broken display or touch screen glass. If you visit the official service center, you'll learn that they don't compromise with the quality and replace the complete combo even if there is a tiny scratch on the touch screen glass. The original combo replacement is the recommended approach, and all other low-quality methods can't provide similar quality.
Are all the display combos in the market original?
All the customers want to purchase an original screen for the lowest price, which is actually not possible. If you go to the local market, you'll find screen replacements starting from around Rs 1000, but they are all duplicates often promoted as first copy screens. These copies resemble close to 50% of what the original display offers, and that's why these are cheap. If you pay 50% price of the original and get 50% quality, you actually get what you pay for.
If you think you found a deal on a big e-commerce website for the original one, you are wrong. The original products are never available for throwaway prices, and 99% of the market screens are duplicates because customers are not looking to pay a premium price. On Touch LCD Baba, we strictly sell original products, and that's why you might feel that prices are high, but the quality is never cheap.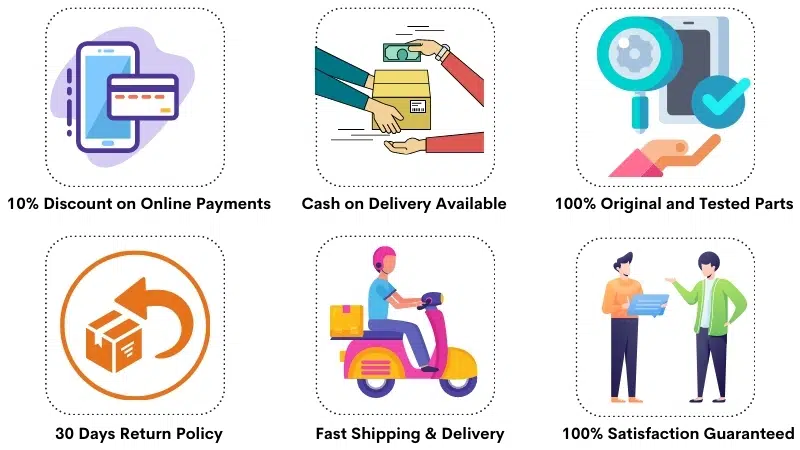 Vivo Y55s Display Specifications
| | |
| --- | --- |
| | This display is 100% original, tested and suitable for Vivo Y55s, model number Vivo 1610. |
| | The display size is 5.2″, the display type is IPS LCD and the resolution is 720 x 1280 pixels. |
| | You can use this combo/folder to overcome all the display and touch screen glass related issues. |
| | You need to decouple the broken display unit and install the new one in place of that. |
| | We buy our stock from the OEM factory to ensure 100% authentic products. |
| | The new display provides 100% original colors, quality and brightness as before. |
| | We test each display on the actual motherboard of Vivo Y55s to affirm its working condition. |
| | We back our products with a 30 days return, refund and replacement guarantee. |
| | The new display is available in two colors, Black and White. |
| | The product is readily available in stock and shipping time is fast. |
| | You can order the product using Cash on Delivery or Online Payments (10% discount). |
Frequently Asked Questions
Q: How much does it cost to replace a broken Vivo Y55s display in India?
The price of a 100% original Vivo Y55s display replacement is around Rs 1800-2000. If you buy a first copy screen replacement, then the combo costs about Rs 1100-1200 in India. The price difference between the original and duplicate is not substantial, and you should always aim for the original one.
Q: Is it possible to replace only the touch screen glass and reuse the same display?
If you are thinking about replacing only the touch screen glass, you probably don't want to invest in the original combo but rather want to have a refurbished product. Customers often want to save money and head for only the touch screen glass replacement because the local market offers such services for meager prices like Rs 300.
The glass replacement is a much-hyped technique in the local market that relies solely on using duplicate parts. The technicians use a separator to disjoint the display and touch screen glass and then use a duplicate touch screen (worth Rs 80-90) to craft a seemingly new display. Please note that it is possible to replace only the glass, but that is a highly compromised, low-quality solution. Such refurbished display never lasts long and provides washed-out quality when you compare it with the original.
Q: How to differentiate between a copy and an original display?
Customers often ask how they can differentiate between a copy and an original display like a pro. Such customers want to know about the original display's unique identity so that it becomes easy for them to scrutinize the display they are about to purchase. It sounds easy in theory, but it is equally hard to investigate it because it takes years of experience to understand the factory stamps and styling. We'll give an example to you for better understanding.
Please note that several different factories make original screens, and there is no such universal identity that you can employ to pinpoint the original display. For example, imagine 3 different factories supply the original screens to the company. If you compare the three original screens side by side, they will look different and have different barcodes and styling. But when you connect these screens to the phone, all three screens will provide identical display quality, having 1% variation. Now imagine having 1000s of such factories and models.
If you are not in the business, forget about identifying the quality of screens yourself. The best way for a layperson is to connect the display with the phone and take a trial in real-time. The original display speaks for itself, while the duplicate one will show a massive downwards shift in the quality. If you test a duplicate display, its brightness and colors are 50% down compared with the original, and you can easily recognize it in less than 2 minutes. It is the best way for a layperson to recognize the original display. We can easily recognize the original and copy screens even without turning them on because we possess a vast knowledge of this business.
Q: Is the combo replacement a set standard for replacing broken screens?
Yes. The combo replacement is a widely accepted solution for replacing broken screens. This concept is very straightforward and founded on replacing the broken part with an identical new part. The combo quality depends on its source, and lots of duplicate screens are stacked up in the markets. You can also replace only the touch screen glass, but none of these solutions can match the original combo's quality. The original screens are hard to get, usually cost twice as high compared with the duplicate ones.
Q: Can I use the same Vivo Y55s display with the Vivo Y55L?
Yes. You can use a common display among both models. We have tested it several times, and despite having a slight variation in the model's name, the screen listed on this page works flawlessly in both models.
Q. Do you also provide services to install the display?
We are sorry, but we don't provide installation services. We deal in original spare parts and can deliver to your doorstep if you need one. To install the display on your phone, you need to contact a local technician and ask him to replace the display for you. The technician will charge around Rs 150-200 and install the display on your phone.
Q. How to test the new display, and what if it doesn't work?
After receiving the delivery, connect the new display to your phone's motherboard in an open condition, and you can easily test it. Please keep in mind that you don't need to assemble/paste the display on your phone to test it, but open condition testing is the perfect method to verify that the new display works as desired.
If you face any issues while testing the product, you can always ask for a return, refund, or replacement. Please note that the return policy is valid only on unused products, and you can't return/replace a product after using/pasting it on your phone. Please keep the product intact and don't remove the screen guard and warranty stickers from it.
Vivo Y55s Display Photos
These photos show the actual Vivo Y55s display combo you'll get after your order. It is a complete unit of display and touch screen digitizer glass merged into a single unit, and you can use this to overcome all the cases of a broken inner display or the top layer of touch screen glass.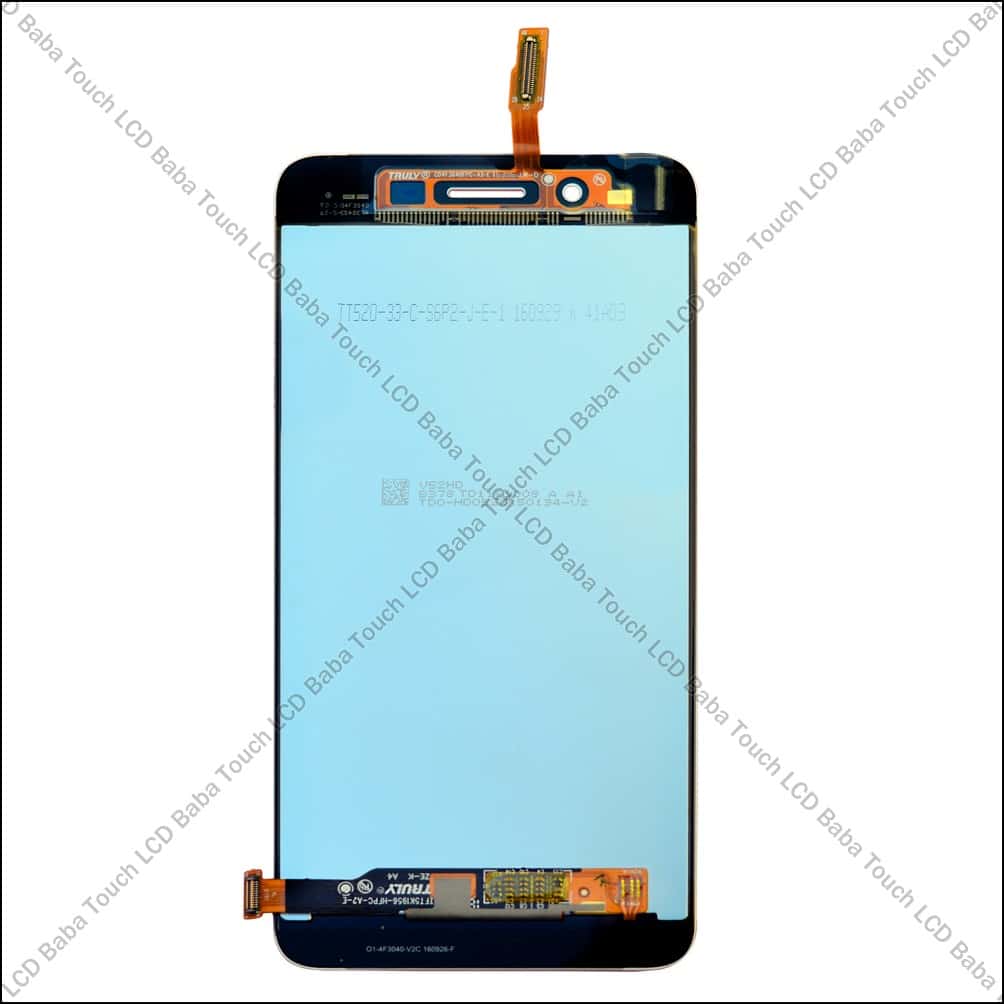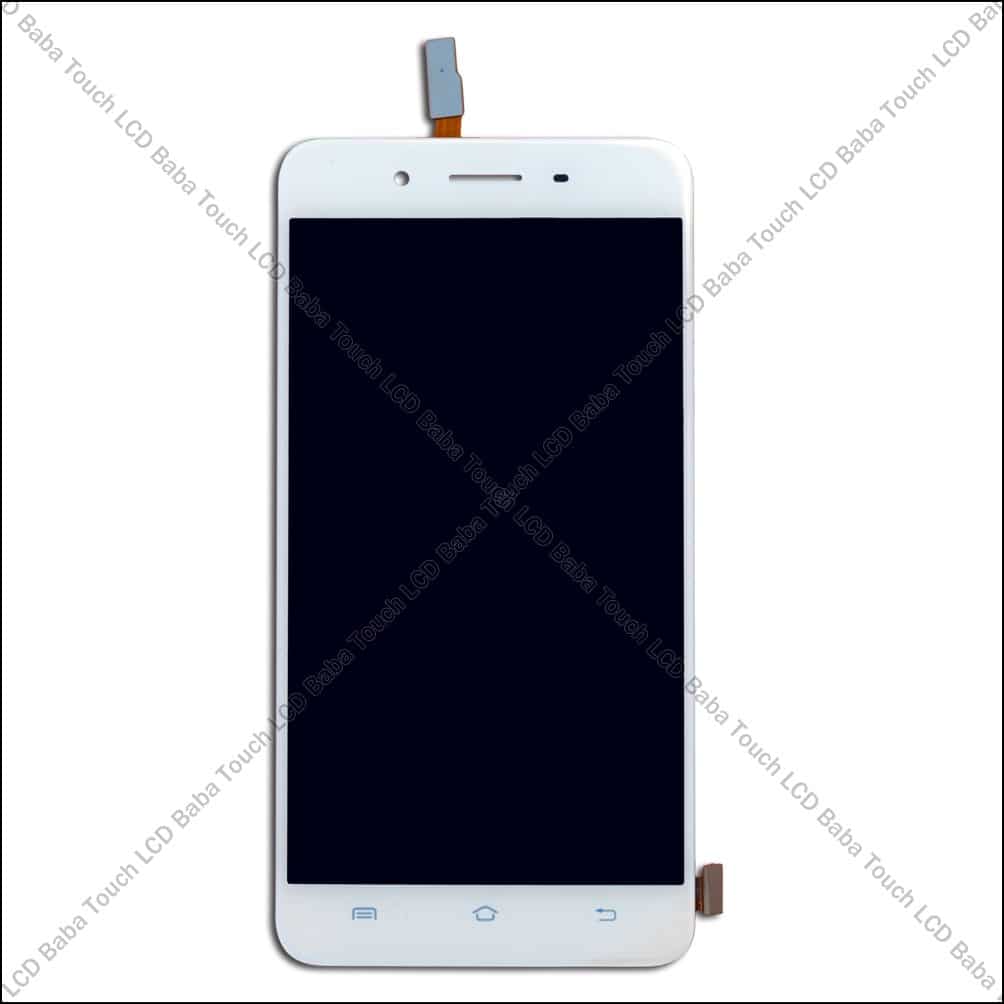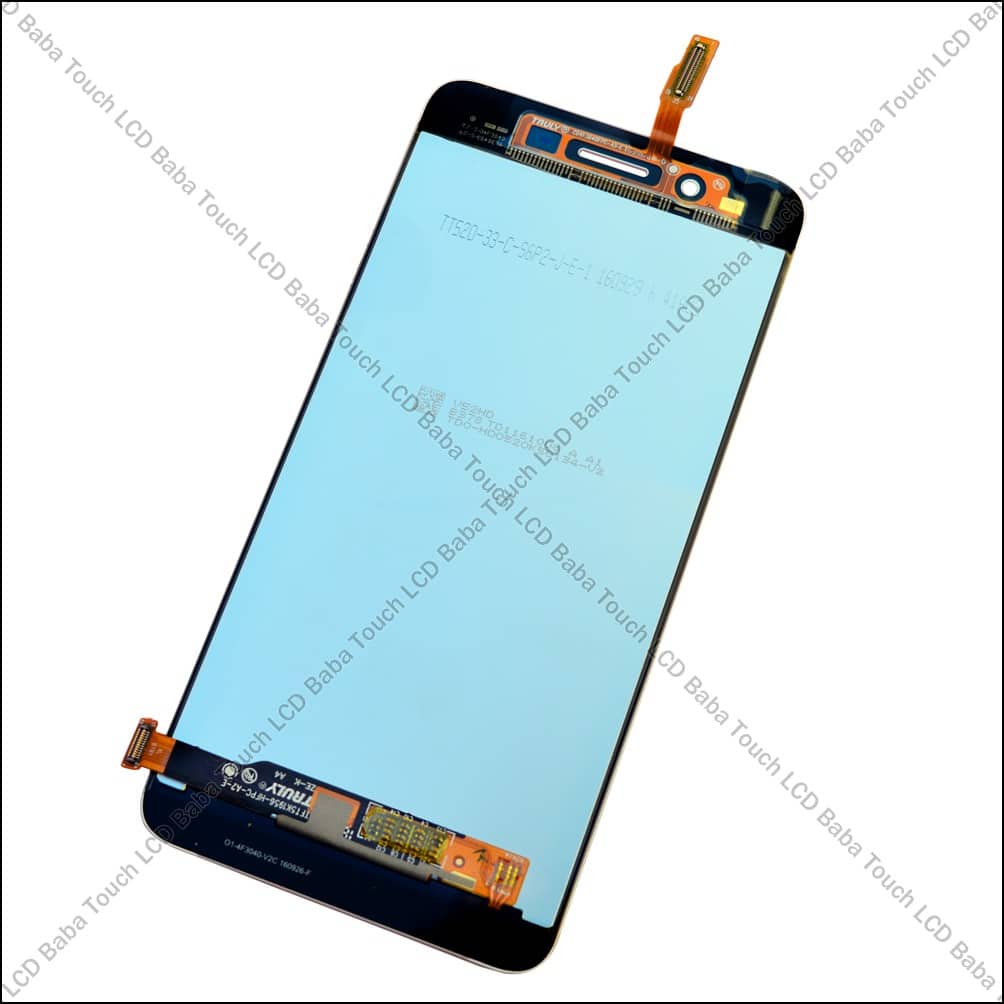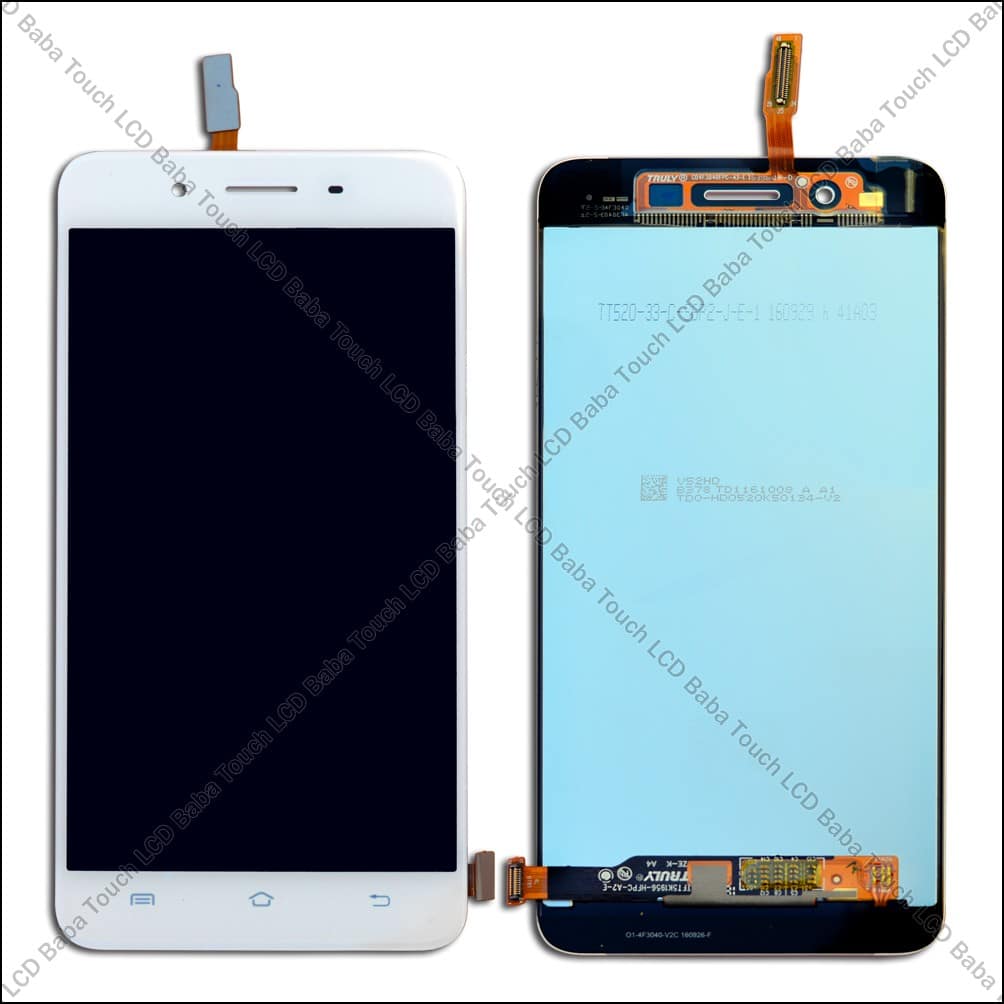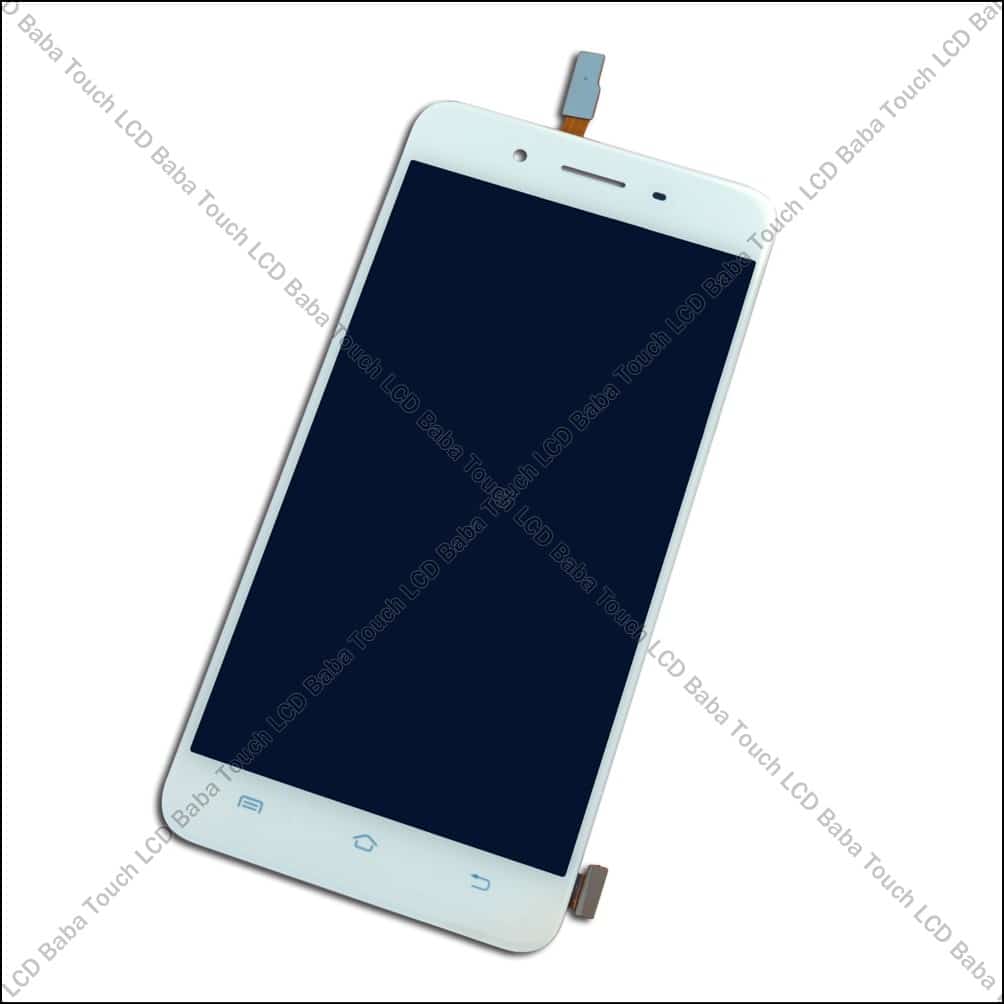 Shipping, Return and Refund Policy
All the products supplied by us come with 30 days return, refund, and replacement guarantee. To return a product, It should be in the same condition as we sent. You can't use or install the display If you want to return it for any reason. For complete details about Shipping, Returns and Warranty, please click here.