If you don't want to buy duplicate screens and need a 100% original display for Vivo Y33T, you've found the right website. Many customers genuinely want to buy original screens but can't trust any vendor for their needs. Most online sellers use ambiguous language to describe their screen replacements, and the situation is no better in the local market. We understand that customers don't worry about spending money but don't want to waste their money on the wrong products. If you're in a dilemma, we can help you get a 100% original display replacement for your phone.
When you purchase a display online, you find it hard to trust a vendor because you don't know the subject. In this situation, you shouldn't be overly skeptical because not everyone offers duplicate screens. Most customers who get crap products purchase them for the lowest price. If you try to buy something for the lowest possible price, how come you'll get original screen replacements? Please understand that the original screen cost money, and you can't get them for peanuts. If you trust that the original Vivo Y33T display replacement should cost less than Rs 1500, you are on the wroth path.
What defines an original Vivo Y33T display combo?
The original Vivo Y33T display combo comes from the OEM manufacturer, a factory that makes original screens for the company. We know about all the factories that manufacture original screens and always buy our products from them even when their prices are quite high. These products are 100% original; the same screen is assembled into brand-new phones. That's the precise definition of an original display.
All the duplicate products come from third-party manufacturers who make low-quality screens for customers who don't want to buy original screens. If a customer can't afford the investment in the original display, he surely needs a solution; duplicate screen replacements cover that. These screens are also known as first copy/compatible screens; they are low in quality but enable you to use your phone. Once the phone breaks, a whopping 90% of customers get duplicate screens only, and that's why this market is vast.
Is it reasonable to buy a first copy or a diamond-quality display?
A first-copy (or OG Quality or Diamond Quality) display is what you typically buy in the local market; all these words refer to a duplicate display. If a technician says, he has a first-copy display, don't think you're getting something equivalent to the original display. A first-copy display is a low-grade version that offers 50-60% quality of the original display and enables you to repair the phone for a low price.
If we offer an original Vivo Y33T display for Rs 3000, you can get a duplicate display for under Rs 1500, including installation, and that's normal. We offer a 100% original display, and you buy a fake display, and that's why the price comparison is inaccurate. If you invest 50% of the original display's price, you'll get 50% quality, and that's justified.  So diamond-quality screens are nothing but a lousy name for selling duplicate products. You shouldn't buy such ambiguous products if you want an original display.
Vivo Y33T Display Specifications
| | |
| --- | --- |
| | This display is 100% original, tested, and suitable for Vivo Y33T, model number Vivo V2146. |
| | The Vivo Y33T display size is 6.58″, the display type is IPS LCD, and the resolution is 2408 x 1080 Pixels. |
| | We offer a 100% original display exhibiting the same original quality as a brand-new phone. |
| | Our testing team tests each display thoroughly before shipping it to our valued customers. |
| | We offer 100% OEM products, a marathon to find in the local market. |
| | Your experience while using your phone will stay at its 100% original levels. |
| | You can also test and verify the new display on your phone before pasting it. |
| | You will not face touchscreen lags or low brightness issues with the original display. |
| | We securely pack the new screens in hard plastic boxes with additional protection. |
| | You can order the product from anywhere in India, and we'll deliver it to your doorstep. |
| | You can order the product using Cash on Delivery or Online Payments (10% discount). |
Frequently Asked Questions
Q: How much does replacing a broken Vivo Y33T display in India cost?
The price of a 100% original Vivo Y33T display replacement is around Rs 2800-3000. All customers who need a budget-friendly solution can buy duplicate screens from the market, but their quality is not equal to the original display in any aspect. If you buy a fake display, you must compromise with the brightness, colors, and touchscreen smoothness in a big way.
---
Q: Is this display equal what I get in the service center?
Yes. We offer a 100% original display equal to what you get in the service center. The display assembled in a new phone also comes from the OEM factory, and we offer the same display to you. After installing the display, there will be no quality degradation or brightness difference. You'll get the same original output without any display or touchscreen issues.
---
Q: How will I install the new Vivo Y33T display if I buy it online?
Many customers think they can't install the display themselves and shouldn't buy it. Please note that it is very easy to install the display in your city, and hundreds of technicians are available. You don't even need to install the display because paying Rs 200 for the installation is easy, and it hardly takes 20 minutes to complete the whole process. A technician who installs screens every day can easily do the job.
In most cities/towns, many technicians in a centralized location do mobile phone repairs. They also provide installation services, which you can discuss before ordering the product. Millions of customers order screen replacements online, and installation has never been a problem for 99% unless they live in an obscure area on hills.
---
Q: What are the characteristics of the original display?
The original Vivo Y33T display offers a very different feel which you can easily recognize as soon as the Vivo logo shows up while booting up your phone. A fake display offers 50% brightness at maximum levels when compared with the original display's brightness. So if you test a display whose brightness is way lower than what you had before, that's undoubtedly a duplicate display.
Furthermore, a duplicate display's touchscreen lags too much, and its touchscreen glass is very slim. The original touchscreen glass is thick and sturdy, so the original glass doesn't break that easily. A fake touchscreen glass is fragile; many customers report it breaking inside the pocket without pressure. The original display's glass is sturdy and thick; you never get any lags with the touchscreen functionality.
---
Q: What are the main benefits of buying the original display replacement?
Buying the original display in the first damage occurrence saves much money in the long run. If you buy a duplicate display once, you'll keep buying it repeatedly because you've decided to compromise the quality. Many customers buy a duplicate display several times (maybe three to five times) yearly because it costs less. If they accurately calculate the total investment, that would easily surpass the price of two original display replacements. If you buy the original display initially after damage, you don't have to go through so much hassle.
If you install a duplicate display, you'll need to invest much more time and money in the future. The display will stop working quickly, and you must invest significant time visiting repair shops to correct the problem. In most cases, you must buy a new display, and that's troublesome. That's why original spare parts are the way to go because they are tested and verified for durability and long life.
---
Q: I have trust issues and fear receiving a duplicate display. Can you help?
The fear overwhelms you when you don't know anything about the subject. If you're fearful, you don't recognize the original display replacement yourself; otherwise, you won't fear receiving a lousy product. The product images on our website are enough to clarify the display's make and quality, but most customers don't understand the information in the photos.
We want you to know that all our products have a 30-day return, refund, and replacement guarantee. After delivery, you can easily verify the display's working condition, quality, and all the aspects to your satisfaction. We are 100% sure that you'll feel delighted with the experience, and on the flip side, we also offer 30 days of easy returns when you return the product in unused condition. So, you've got nothing to lose because your purchase is completely protected.
---
Q: How can the display be verified without installing it?
Please note that testing the display doesn't need installation or pasting. You can easily connect the display's flex cable to your phone's motherboard in open condition and take a trial. Testing the display in the open condition is an established method of verifying the new screens before installing them. Here is how it works :
First, dismantle the phone and open its rear panel to access the inner parts of the phone.
Gently eject the old display's and battery's connection from the motherboard.
Connect the new display's flex cable on the rear side of the motherboard and reconnect the battery.
Turn on the phone to test the new display, and you can easily verify all the aspects of the new display.
Removing the broken display is not necessary to test the new one. You can quickly test the new display on the rear side without pasting or removing its screen guard or warranty stickers. If you face any problems while testing the display, you can easily replace it without question. We also verify all the screens in open condition before shipping them. Our accuracy level is 100%, and customers never face a single problem with our screens because we've already verified them.
---
Q: What are the requirements to return a product?
There are no special requirements to return a product. You need to return the product in the same condition as you received it, and that's all we request. Returning a product after damaging, pasting, or removing the screen guard and warranty stickers is impossible. Please note that testing the display doesn't require you to remove any films, and that's something you should be careful about. All we ask you to do is share product images on WhatsApp, and we'll arrange a pickup for you the next day.
Vivo Y33T Display Photos
The display combo on this page suits Vivo Y33T, model number Vivo V2146. This display combo can replace a broken display or touchscreen glass. For any questions about the product, please call us at 9587954273.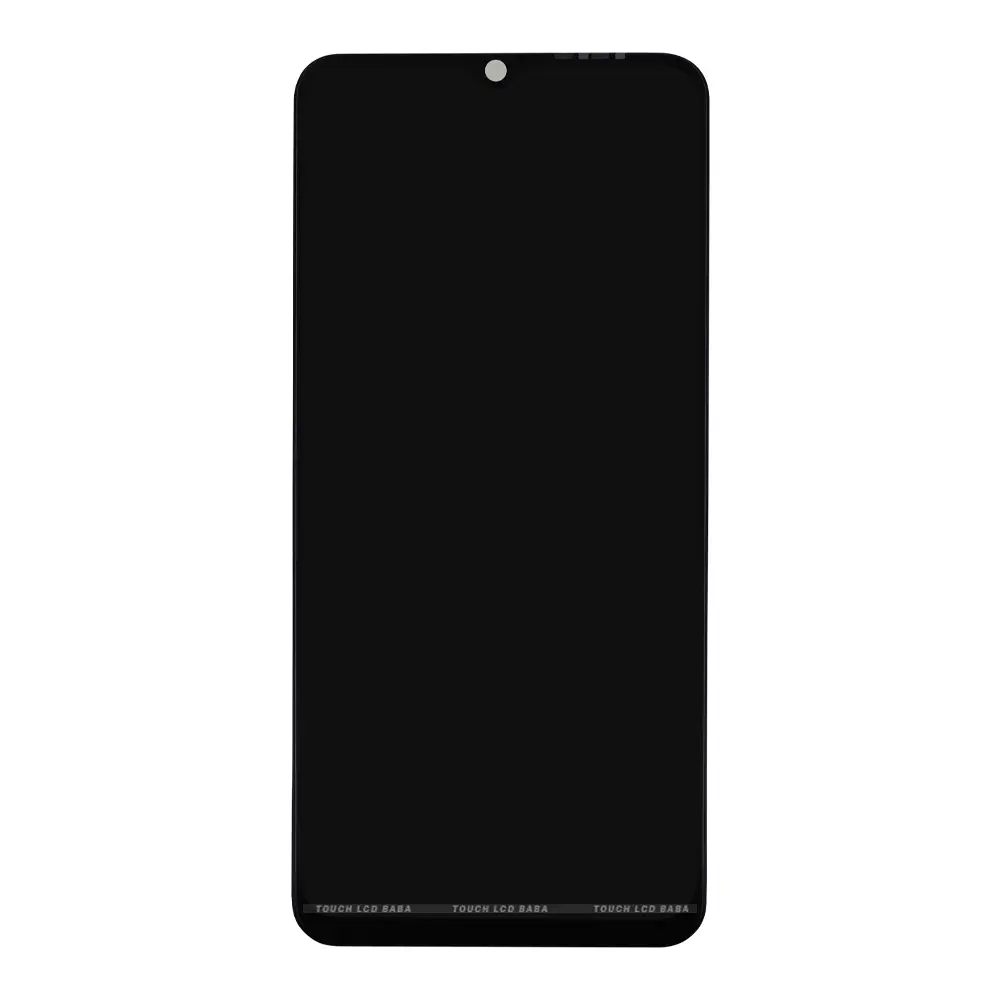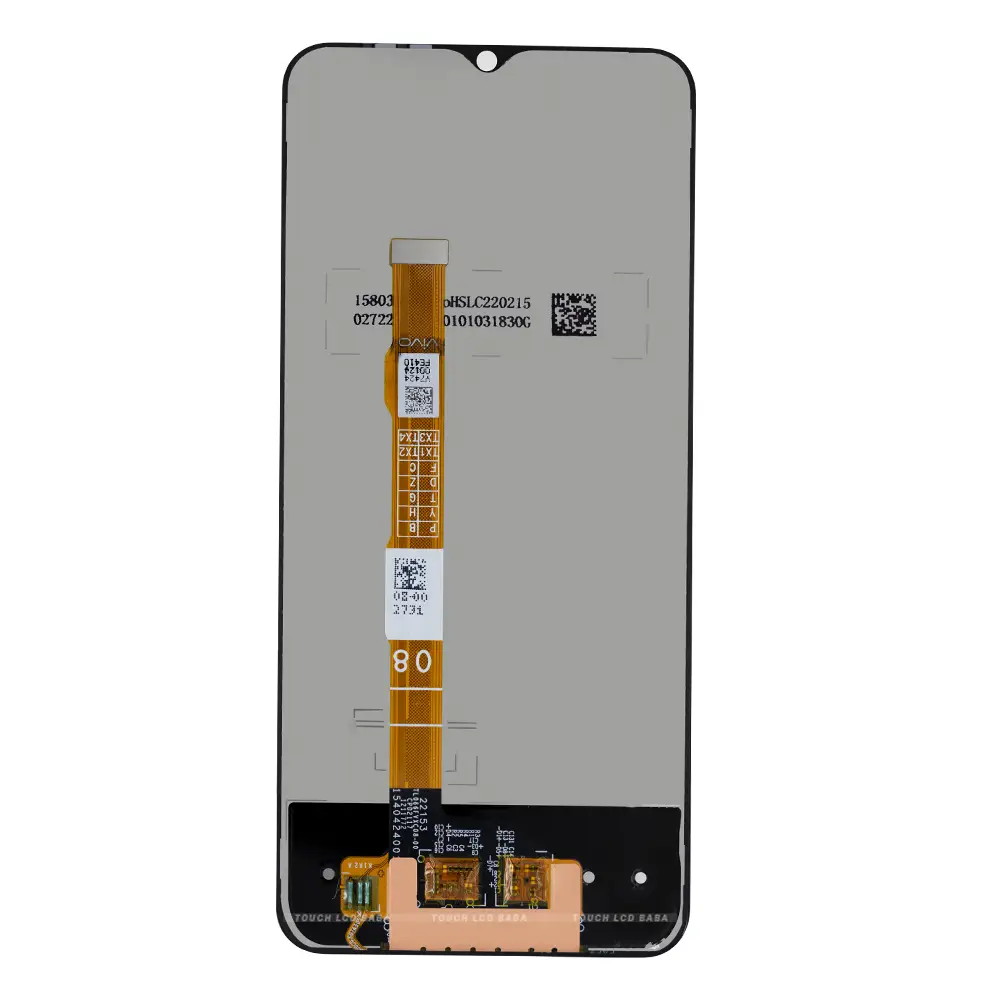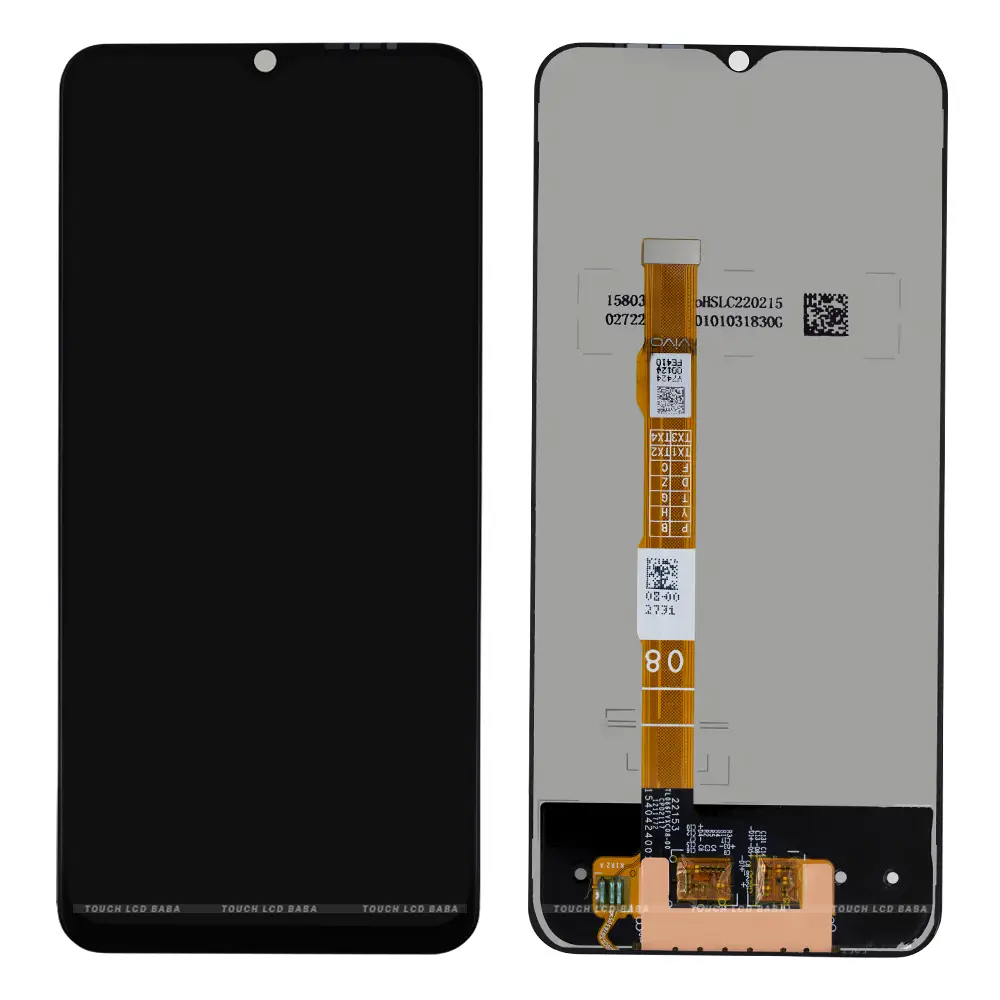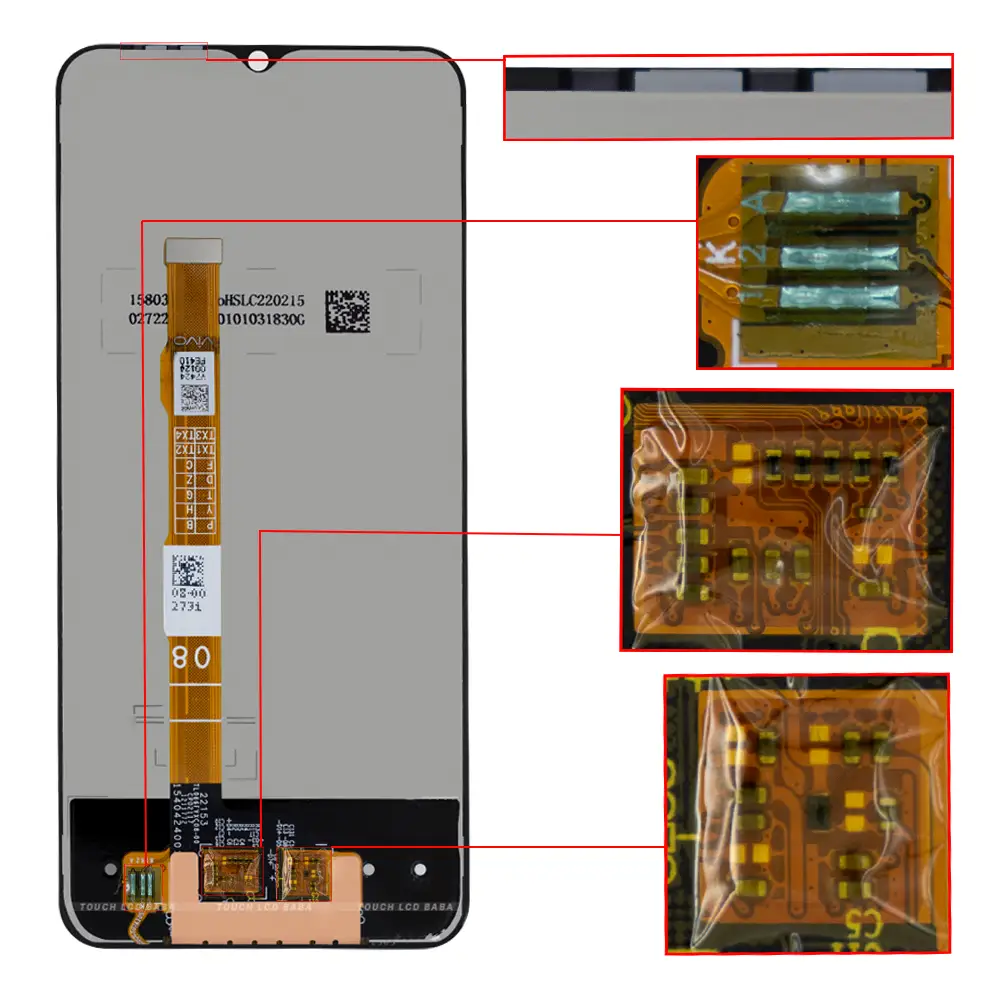 Shipping, Return and Refund Policy
All our products come with 30 days return, refund, and replacement guarantee. To return a product, It should be in the same condition we sent. You can't use or fix the new Vivo Y33T display if you want to return it. For complete details about Shipping, Returns and Warranty, please click here.