We know about all the challenges you'll face with a broken Vivo Y51A display, but luckily, you can easily overcome all these problems. A broken display puts a brake on the functionality of your phone, and you can't use it freely and adequately as before. A broken touch screen glass hinders your ability to type correctly, and a spotted display interrupts the joyful viewing experience.
To replace the broken Vivo Y51A display or touch screen digitizer glass, you need a brand new display unit. If you purchase an original display replacement, that will restore the flawless working condition of your phone. If you buy a low-cost, budget-friendly product, you've to sacrifice a large chunk of the display quality but can still these the phone.
We'll discuss all the aspects of the Vivo Y51A display replacement on this page and help you make the right decision. It is essential to buy the right product to avoid repeated expenses on repairs in the future. You should always invest the money wisely to avoid display issues now and then.
What are the different qualities of the Vivo Y51A display replacement?
You should know that all mobile phone displays are not equal in quality. Depending on your budget, you can buy different quality products for varied prices. Largely, two different quality products are available, and these are :
1. First Copy / OG Quality / Diamond Quality Display.
These products are readily available in all the local markets, and if you've ever bought a display replacement locally, that's what you got. The first copy display (also known as diamond quality/OG quality) is a duplicate product sold with a sugary name. These screens go for Rs 1300-1500, but their quality is inferior, something a quality-loving customer will never appreciate.
When you replace the original Vivo Y51A display with a duplicate one, you lose around 50% goodness of the display in terms of colors and brightness. Now, you can use your phone but with much-reduced brightness and color reproduction. The touch sensitivity and accuracy will not be the same, and that's why you should always purchase original screen replacements.
2. An Original Display
The original display resembles the broken display in every aspect, and that's why customers prefer the original display replacements. In any industry, be it shoes or clothes, you'll not get the experience of an original product with a fake product. On this page, we offer a 100% original display for Vivo Y20A guaranteed to offer the same colors, quality, and brightness.
We buy our stock from the same manufacturer (OEM factory) that supplies original spares to the company. That's why we are so sure about the quality of our products, and if you are a quality-loving customer, you should undoubtedly allow us to serve you for once. We promise you'll love the experience and trust us for a lifetime if you ever need to purchase original products again.
Vivo Y51A Display Specifications
| | |
| --- | --- |
| | This display is 100% original, tested and suitable for Vivo Y51A, model number Vivo V2031. |
| | The Vivo Y51A display size is 6.58″, the display type is Full HD+ and the resolution is 2408 × 1080 Pixels. |
| | You get a complete unit of display and touch screen digitizer glass. |
| | By replacing the combo, you can resolve all the display and touch screen glass related issues. |
| | We provide 100% the same quality products as you get assembled with a brand new phone. |
| | Our QC team tests and verify each display for 100% flawless working before dispatch. |
| | Once you receive the product, you can also test and verify the working condition of the product. |
| | You won't face any issues with the brightness or color reproduction as we supply original spares only. |
| | We pack fragile products very carefully accompanied by additional protective layers. |
| | Our delivery service is available all over India and you will also get the tracking details. |
| | You can order the product using Cash on Delivery or Online Payments (10% additional discount). |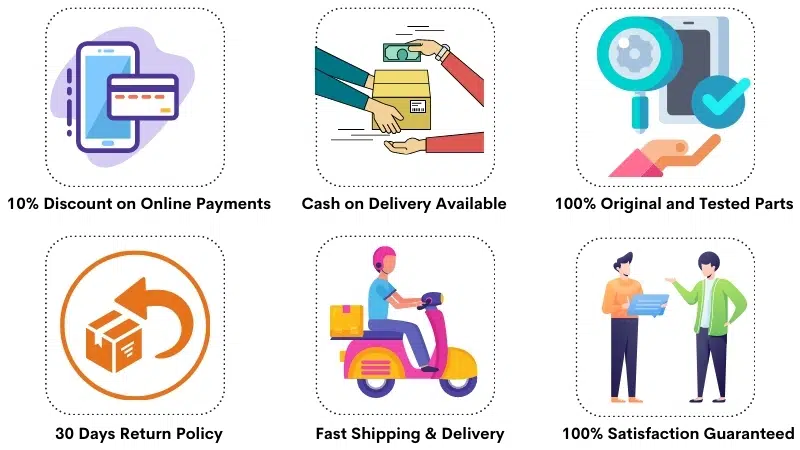 Frequently Asked Questions
Q: How much does it cost to replace a broken Vivo Y51A display in India?
The price of a 100% original Vivo Y51A display replacement (model number Vivo V2031) is around Rs 3200-3500. If you want to purchase low-cost products, duplicate screens are also available for around Rs 1500-1600, including installation. Please note that duplicate screens don't work like the original ones, and you'll face issues with them.
Q: I want an original display for under Rs 1500. Is that possible?
Many customers wish for the same, but that's not how the display replacement industry works. If you try to get an original display for Rs 1500, you'll certainly get duped, and we recommend you keep your expectations low when you don't invest the necessary amount in authentic products.
You should also know that original display replacements are not available for low prices anywhere. The factories that manufacture these products sell them for premium prices, and even after that, the availability of such products is very limited. In such a scenario, expecting an original display for Rs 1500 is nothing more than daydreaming.
Q: Do you have any affiliation with the official Vivo service center?
Some customers have asked if we are from the Vivo Service center, but we have no affiliation with the Vivo, and we want to make that clear. We work as an independent mobile phone spare parts dealer and deal in almost all spare parts. Customers often think that original spares are not available anywhere, but that's also a planted misconception in your mind.
In short, the original products are an estate of a particular factory, and all the products sourced from them are originals. We buy our stock from the most reputed factories that directly collaborate with the mobile phone manufacturers to supply original screens. That's how we have authentic products available in our store.
Q: Can I get the same original display somewhere from the local market?
In 99% of the cases, you can't get a single vendor selling original screens in the local market, and there is a big reason for that. The competition in the local market is fierce, and everyone wants to sell their products to the end customers. In this way, lowering the price feels like the most rewarding strategy for the shopkeepers.
When such a condition occurs, sourcing low-quality products takes precedence because customers prefer cheap deals. On the contrary, the original display of Vivo Y51A costs twice the local display, and that's why no one keeps stock of original products, and that's why you can't find original display replacements in the local market.
Q: What are the perks of purchasing an original Vivo Y51A display?
A copy display can never supersede the original display because both products are different. Here are the perks of purchasing an original display :
100% original brightness.
Very sharp colors and accurate color reproduction.
A durable touch screen digitizer glass.
Very sensitive and accurate touch screen response.
Longer Life.
Perfect Fitting and no heating of the motherboard.
If you purchase a copy display, you'll find all the above features missing. The brightness and colors will be dull, and the touch screen response will be laggy. Also, a duplicate display draws way more battery power, and you'll also face issues with the standby time of your phone.
Q: How a duplicate display impacts the battery life?
The brightness in the display comes from LED lights installed on the light reflector of the display. These tiny lights are fitted seamlessly into the display, and you won't be able to notice them easily. When you replace the original display with a duplicate one, the quality of those small LED lights is very poor.
Such lights draw additional battery power, and in some cases, the battery drains 30% faster when compared with the original display.  Some customers have observed this phenomenon but couldn't isolate the cause. When we asked if they had replaced the display recently, 99% of customers said that they had bought a local display a few days back and after that, they are facing the problem.
So such issues are real, and you should be aware of all these. Please note that when the display draws more power, it strains the battery, and the mobile starts heating up. Likely, you never heard about such issues before, but that's a reality.
Q: Do you supply tested screens? How good is the return policy? 
Yes. We supply tested screens to our customers so that defective screens are never a case. When we receive a new batch of screens, we test them one by one using the actual motherboard of Vivo Y51A and use a tester machine to identify any condition that might impact the user experience. So, if you purchase from Touch LCD Baba, forget about defective screens.
Our return policy is also very flexible and allows you to return the product within 30 days after delivery. Please note that returns are possible only when the product is unused. You can't return a product after installing it on your phone. You can always return/replace a product if you face any issues while testing the product, but you shouldn't peel off warranty stickers and screen guards from the display.
Vivo Y51A Display Photos
Please have a look at the actual product photos below. These photos represent the actual Vivo Y51A display you'll get after your order. If you've any questions, please feel free to contact us.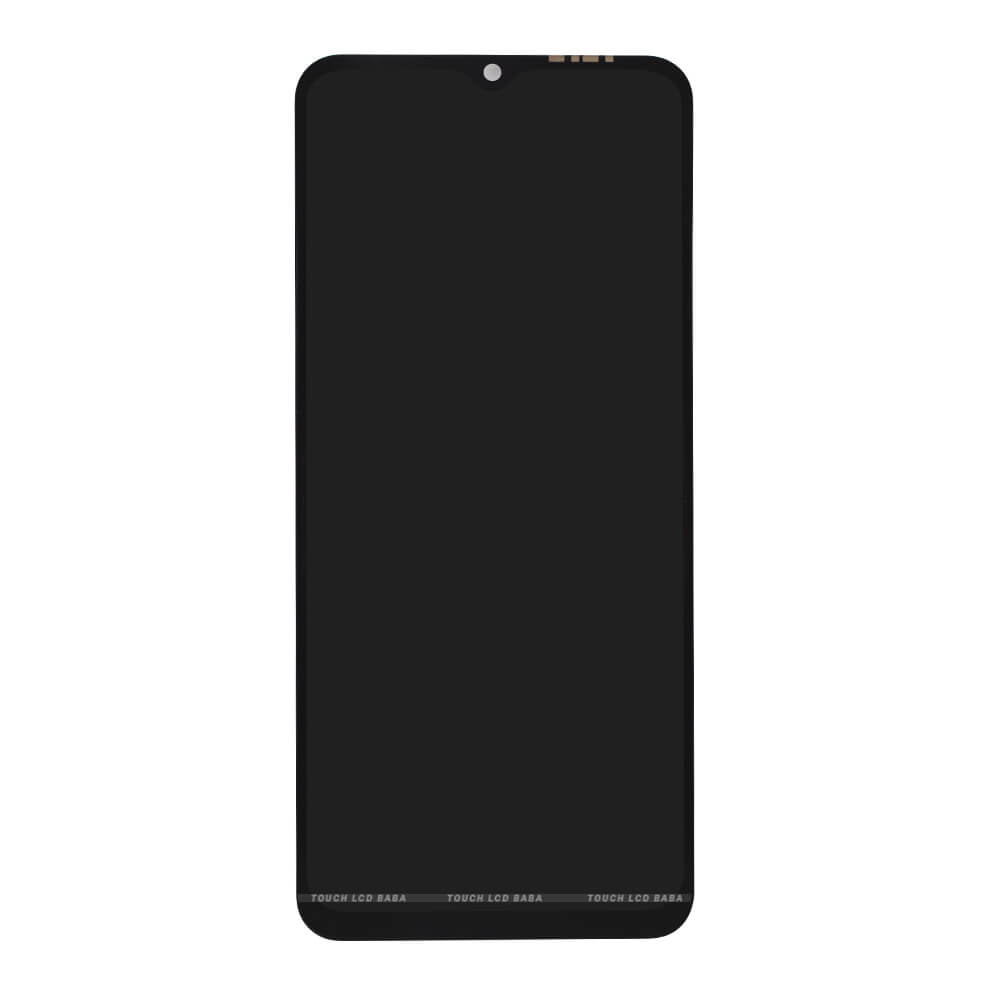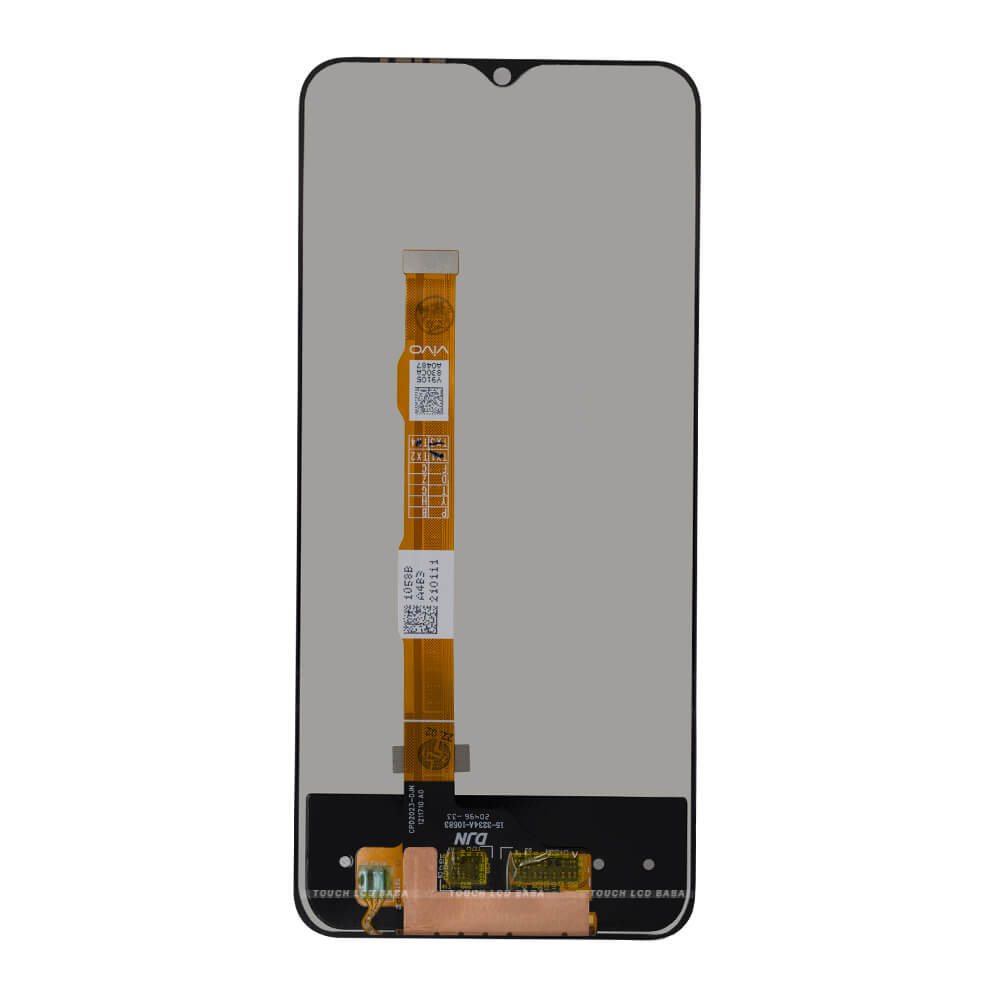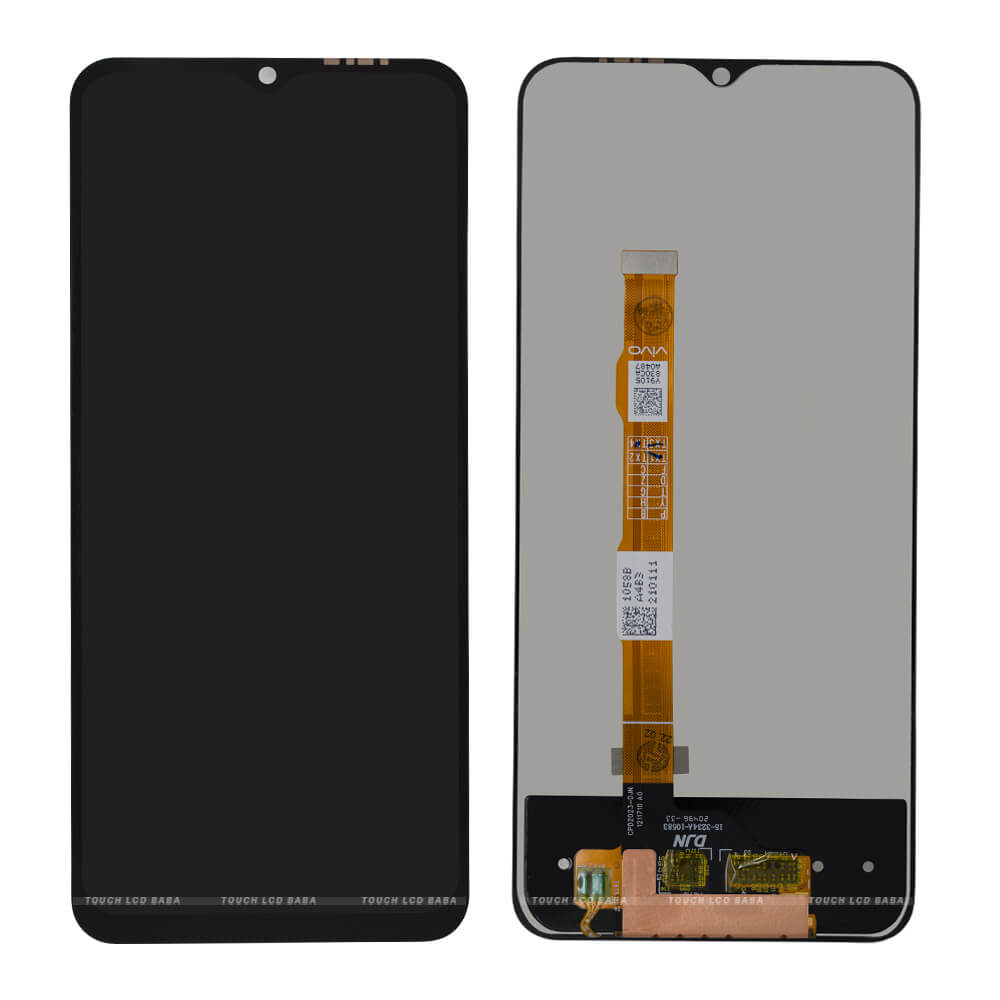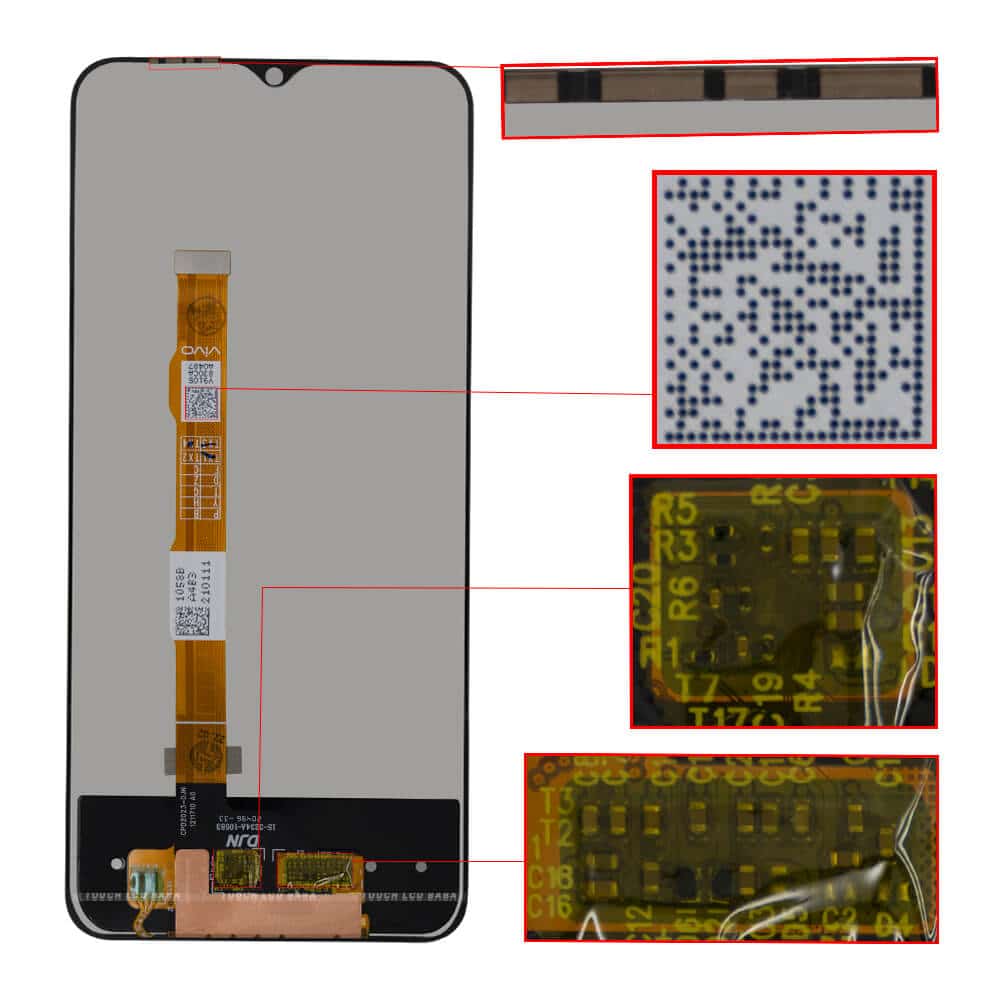 Shipping, Return and Refund Policy
All the products supplied by us come with 30 days return, refund, and replacement guarantee. To return a product, It should be in the same condition as we sent. You can't use or fix the new Vivo Y51A display if you want to return it. For complete details about Shipping, Returns and Warranty, please click here.