A cracked Vivo Y53s display needs replacement, and you certainly don't want to compromise the display quality. Customers who wish to invest a reasonable amount in a display replacement often prefer the original products we offer on Touch LCD Baba. If you are browsing this page searching for a 100% original Vivo Y53s display replacement, we have the desired screen replacement available, and you can order from India.
When the original display cracks, for a moment, it seems like the end of the world. You'll carefully assess the phone and pray that everything remains safe, but you'll not always be lucky. When the display or touch screen cracks, it surely needs money to replace the part, but original screen replacements are available, and you don't need to worry about the display quality. If you replace the broken display with an original display, you'll not face any quality issues.
What is the importance of an original Vivo Y53s display?
When you buy a phone, you check all its aspects, and display quality is the biggest concern for all customers. Most customers pay significant attention to display and camera quality. When the original display cracks and you don't buy another original display, you degrade the quality of your phone. All the operations like movies, camera photos, social media, and other operations depend on the display. If you buy a local display, the bad display quality will ruin the experience of using the phone.
Many customers make this mistake and buy the cheapest display from the local market. Some customers show fake urgency to replace the display, while others want to buy the cheapest display in the market. It feels easy to buy a new phone, but it feels burdensome when it comes to investing money on original spare parts, and that's why duplicate products are so popular. If you don't want to run into unforeseen issues, you should never buy duplicate stuff.
What kind of products are sold in the local market?
Most customers become happy when they find a display replacement in the local market. They feel that buying a display online is burdensome as they need to take care of the installation themselves and search for a mechanic in the market. The mechanic will ask for money to install the display, and they would better buy a product locally along with installation service. However, you probably don't know you are wasting money on replica products.
The competition in the local market is fierce because customers want the best prices, and shopkeepers want to attract customers with the lowest prices. So the core of the local market is offering low-cost products, which yields the lowest quality screens for customers. You can surely buy a display for cheap, but when you use the display, you feel like you've made a huge mistake. Duplicate screens completely change your usability experience, and you will always miss the original display quality because of a single bad decision.
It would be best if you didn't even believe that the screens available for Rs 1200 are close to the original in any aspect. Almost all shopkeepers market fake products with sugary names like a first copy, OG quality, 99% quality, diamond quality, etc.. and the real display quality is exceptionally shallow. You shouldn't fall for this trap and invest your money in an original Vivo Y75 display replacement.
Vivo Y53s Display Specifications
| | |
| --- | --- |
| | This display is 100% original, tested, and suitable for Vivo Y53s, model number Vivo V2058. |
| | The Vivo Y53s display size is 6.51″, the display type is IPS LCD, and the resolution is 1600 x 720 Pixels |
| | It is a 100% original display replacement consisting of an inner display and a front layer of glass. |
| | Our testing team tests and verifies each display for 100% flawless working before shipping. |
| | We sell strictly OEM products and source directly from the manufacturing factory. |
| | Our QC team tests each display on strict quality measures, and then we send products to our customers. |
| | You can also test and verify the new display on your phone before pasting it. |
| | We buy our stock directly from OEM factories to bring 100% original quality to our customers. |
| | We securely pack the new screens in hard plastic boxes with additional protection. |
| | You can order the product from anywhere in India, and we'll deliver it to your doorstep. |
| | You can order the product using Cash on Delivery or Online Payments (10% discount). |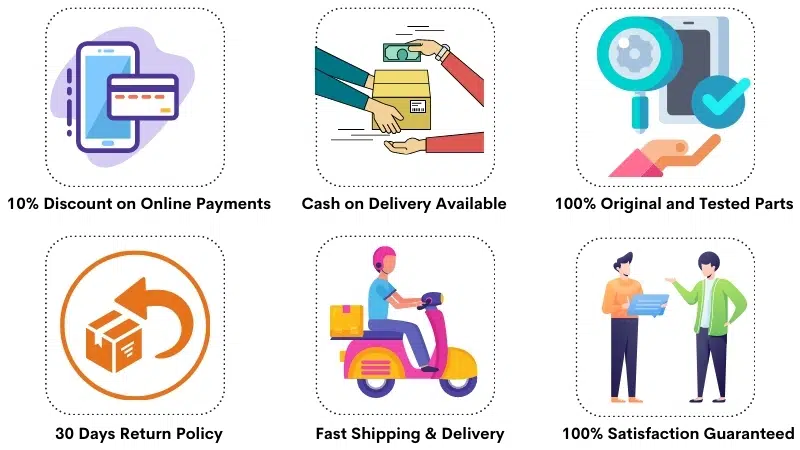 Frequently Asked Questions
Q: How much does it cost to replace a broken Vivo Y53s display in India?
The price of a 100% original Vivo Y53s display replacement is around Rs 2800-3000. You can always purchase a duplicate display from the market and install it on your phone if you want a budget-friendly solution. The price difference between the original and duplicate displays results in an equivalent quality difference, a well-known fact.
Q: What is a first copy or a diamond-quality display replacement?
A diamond quality display is a synonym for a duplicate display, and the word "diamond" is to make you believe it is a good quality product. When a shopkeeper says they sell a diamond-quality display, you will surely feel that the product must be really good. However, the situation is the opposite because a diamond-quality display is a crap product that is nowhere near the original.
Most shopkeepers brag that first-copy screens (or OG Quality screen replacements) offer 99% quality of the original display, but their price is just 30% of the original. If you use your mind and think practically, you'll understand that it is not even possible. The original Vivo Y53s display isn't available for shallow prices; you should know that.
Additionally, all ambiguous names entrap you into buying the product because once the display is installed on your phone, you can't do anything. In this business, once the repairs are complete, you can't complain about the quality because the shopkeeper will ignore your complaints.
Q: I bought a duplicate Vivo Y53s display. Which issues are common with it?
Many customers buy a Vivo Y53s display replacement locally and face issues; they try to check if they've bought something wrong. Most of these customers will discover that they have bought a duplicate product and these issues are inevitable if you buy such products :
Low brightness levels, around 50% of the original.
Dull colors and fragile touchscreen glass.
Laggy touch screen response and the inaccurate response of input commands.
Overheating of your phone because duplicate display eats much more battery power.
Blinking issues which appear and disappear are also common with duplicate screens.
As you've just invested money in a local display, you can't simply through it away and buy an original display. If you've made a mistake, keep using the display as it is, and later when you need another replacement, opt for the original display.
Q: How would I know that you don't sell duplicate displays?
Trust issues are a very common problem when customers buy screens online. They always have doubts and fear that the seller might dupe them, and they will waste their money, but that's not true. As a seller, we always aim for 100% customer satisfaction and sell strictly original products guaranteed to win a customer's heart. We don't sell first-copy screens because there is not our business motive. Here are the highlights of our offerings :
We sell 100% OEM products sourced from the Original Equipment Manufacturer.
Before shipping the display to customers, we test each display on a real motherboard of Vivo Y53s.
We supply strictly tested screens only and eliminate all chances of a defective product.
You always get a 30 days return period if you don't like the product; ensure to return it in original condition.
We offer Cash on Delivery services, and you can also download our Mobile App from the Play store (Touch LCD Baba).
We work for our reputation and aim to provide customers with 100% original display replacements. Whenever you want to buy an original display, you'll find yourself in a tough situation because you don't know where to buy the original screens. Now, you can easily order original screens in the comfort of your home, and we'll deliver the product to your doorstep.
Q: Is it true that duplicate screen breaks easily?
Yes. It is true because a duplicate touchscreen glass doesn't have any protection. If you drop the duplicate screen once, the display will crack again, and you must buy a new display panel. The duplicate screen's construction is not solid, so you must replace it repeatedly. Many customers who buy duplicate products often complain about durability, and that's the biggest problem with such products.
You can live with low brightness and dull colors if you don't use the phone much, but if the display unit repeatedly cracks, you'll waste so much money on the phone in one calendar year. That's why customers prefer buying original screen replacements even if the price is high. The original display lasts long because its glass is durable, and the construction quality is far superior to a local product.
Q: What is your return policy?
We offer a 30 days return policy on all products, and you must return the merchandise in unused condition without tampering with it. If you paste/install a display on your phone, you can't return it to us. You can test a display by temporarily connecting it to your phone, but you can't fix it. The replacement and return policy is void after installing the product on your phone.
Vivo Y53s Display Photos
The display combo on this page suits Vivo Y53s, model number Vivo V2058. This display combo can replace a broken display or touchscreen glass. For any questions about the product, please call us at 9587954273.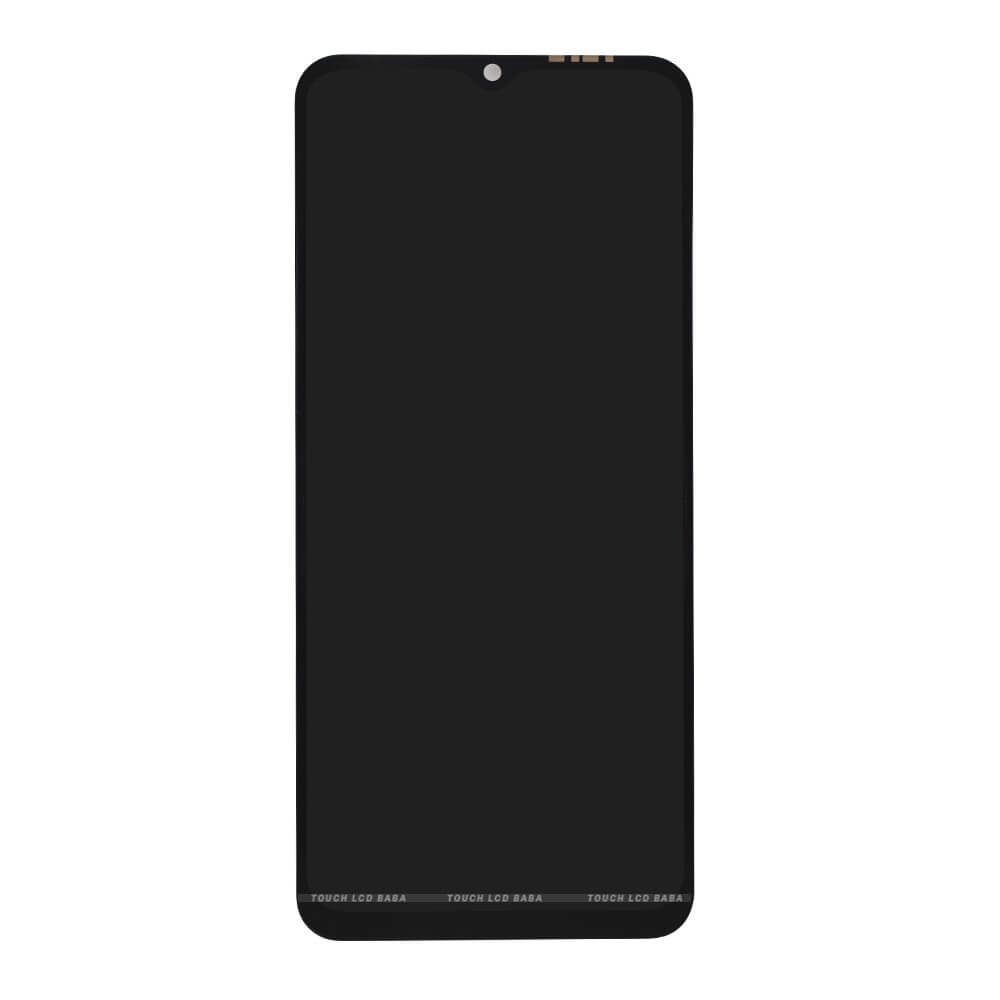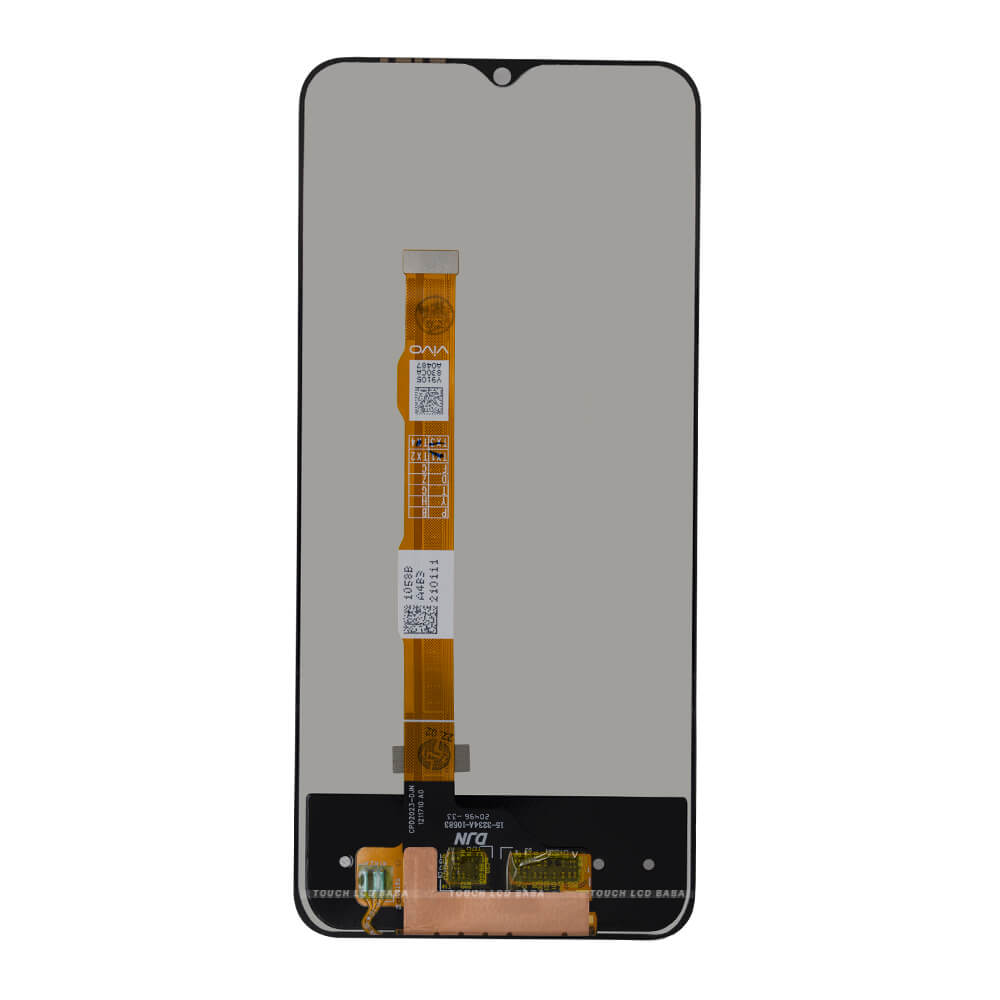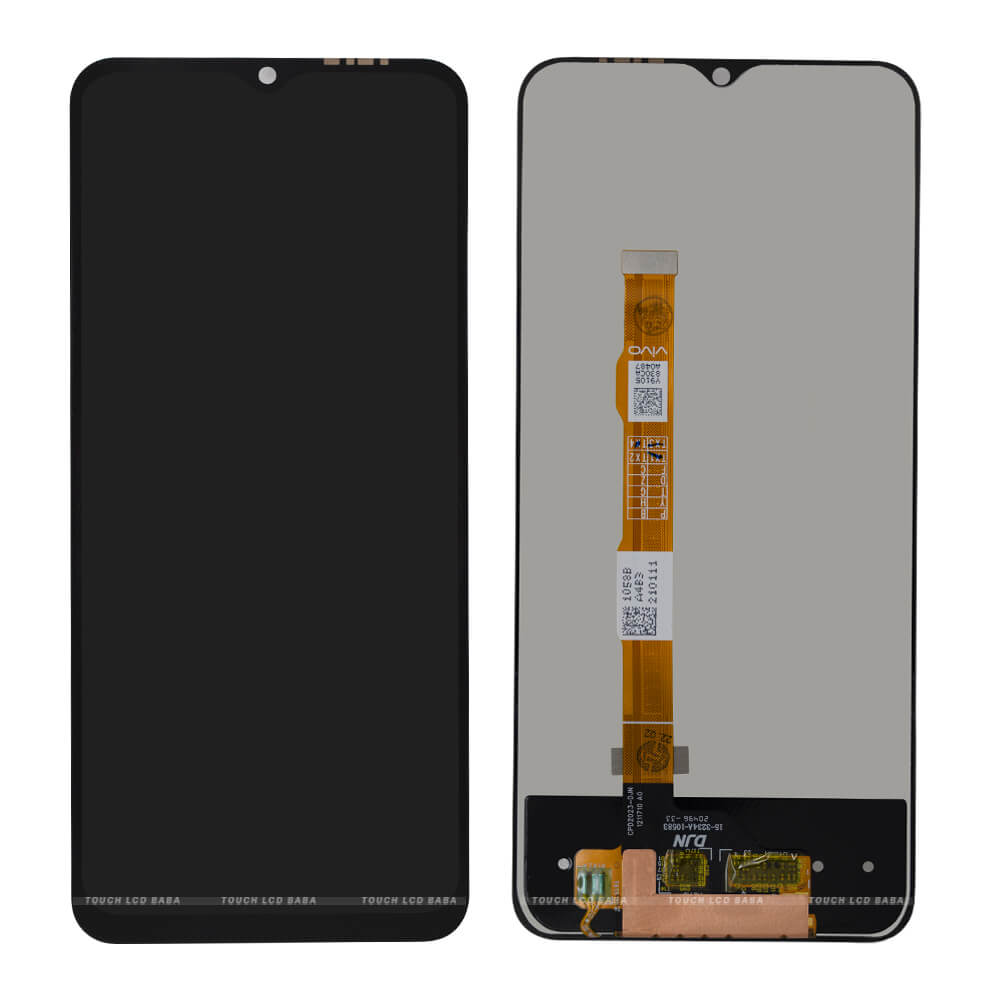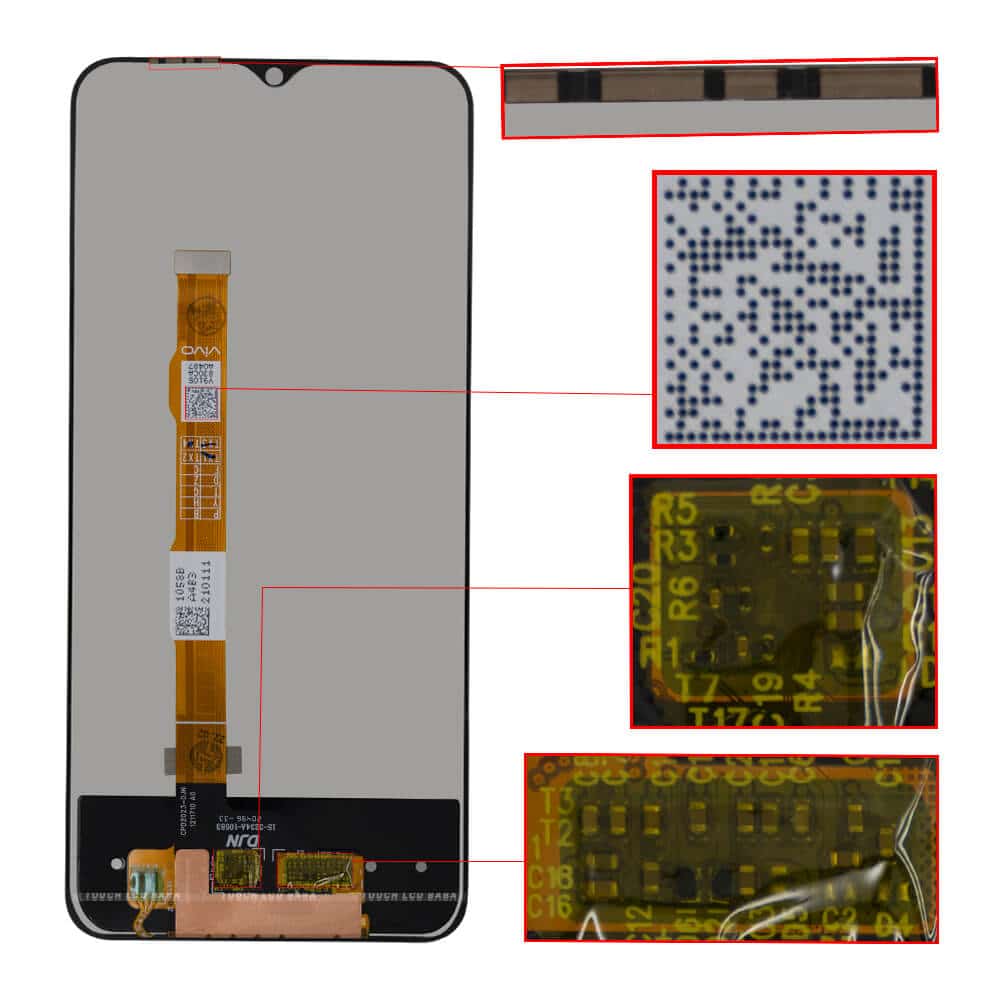 Shipping, Return and Refund Policy
All our products come with 30 days return, refund, and replacement guarantee. To return a product, It should be in the same condition we sent. You can't use or fix the new Vivo Y53s display if you want to return it. For complete details about Shipping, Returns and Warranty, please click here.