The Vivo Y71 is a trendy mid-range phone from Vivo. If you bought this phone and broke the display or touch screen glass, we can provide you with a brand new original screen replacement. In Vivo Y71, both the display and touch screen are combined, and you can't replace them individually.
A broken mobile phone screen is a widespread occurrence these days. Everyone owns a mobile phone, and it just takes 2 seconds to drop the phone and break the screen. On this page, we provide an original Vivo Y71 display replacement for your phone, which you can use to replace a broken display or touch screen digitizer glass.
What is the meaning of the Vivo Y71 Display Combo?
Vivo Y71 Combo is a complete set of display and touch screen glass. When the company assembles the handset, they always combine the display and touch screen glass together. Now when the phone drops accidentally, and even If the damage is limited to touch screen glass, you still need to replace a complete set of the display and the touch screen glass. If you replace the complete combo, you can retain 100% quality of your phone. The complete combo replacement is a set norm for replacing broken glass or the display or both.
Why should I replace the combo when only the glass is broken?
It isn't pleasant when the mobile phone breaks and customers quickly need a solution to overcome it. Customers often think that they need to replace only the glass as the display is just fine. The thing is that glass comes in conjunction with the display, and to replace only the glass, you need to separate it from the display, and it is not child's play.
You'll find lots of local technicians doing this job in the market, but the outcome of glass replacement is inferior. We don't say that glass replacement is impossible, but we say it is probably the worst-quality solution. The main drawback of glass replacement is a huge reduction in the display quality and then having a combo that breaks now and then. So if you are happy with a low-quality display and your sole intention is saving some cash, you can certainly try glass replacement. If you want to keep the same display quality as you had before, you should go for a combo replacement.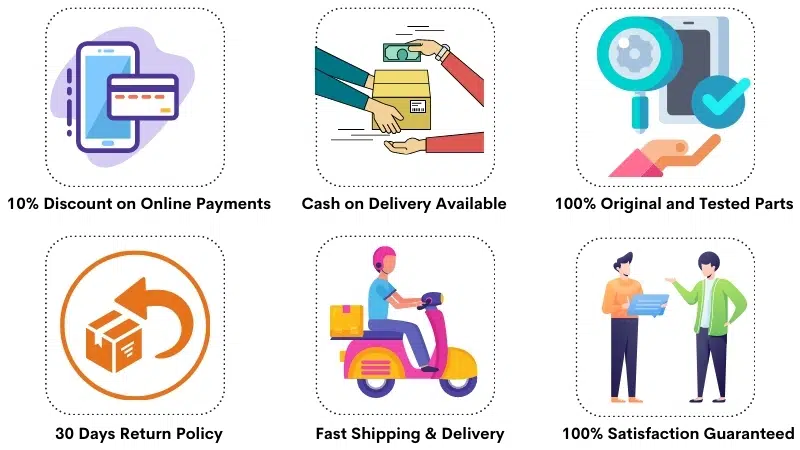 Original Vs. Duplicate Combo
If you want to replace the combo, you need to choose between an original and a copy. The complete display units are also available in low-quality, and technicians often call them the first copy. For your information, the first copy is essentially the lowest quality display available for low prices anywhere in the market. The technicians buy the first copy for Rs 1000 from a nearby wholesaler and assemble it in your phone and charge you Rs 1500. It is an instant profit of Rs 500, and now you think about how many such screens they replace every day.
The duplicate screens are available in abundance and all technicians use them to repair the phones. A huge chunk of technicians sell this duplicate display to their customers and charge money for the original one and this practice is going on for a long time. The money you spend goes waste and you don't get the true value of it. If you get a screen replacement for Rs 1200 and expect poor quality, It is justified. But we have seen many customers who say that they paid Rs 2500 but still got a full crap product so if you truly want to invest money in original parts, you might want to try us for once.
Vivo Y71 Display Specifications
| | |
| --- | --- |
| | This display is 100% original, tested, and suitable for Vivo Y71, model number Vivo 1724. |
| | The Vivo Y71 display size is 6.0″, the display type is IPS LCD and the resolution is 720 x 1440 pixels. |
| | It is a complete combo of display and touch screen glass combined into one. |
| | You can use this combo to replace a broken display or touch screen digitizer glass. |
| | The touch screen glass comes with Corning Gorilla Glass 3 protection. |
| | It offers 100% the same colors, quality, and brightness as your original display. |
| | We test each display on the actual motherboard of Vivo Y71 to ensure working. |
| | All the parcels are insured during transit so any breakage during transit is our responsibility. |
| | We offer 100% hassle-free returns, refunds, and replacements. |
| | The display is readily available in stock and the turnaround time is very fast. |
| | You can order the product using Cash on Delivery or Online Payments. |
Frequently Asked Questions
Q: How much does it cost to replace a broken Vivo Y71 display in India?
The price of a 100% original Vivo Y71 display replacement is around Rs 2700-2800. If you buy a first copy screen replacement, then the combo costs about Rs 1200-1400 in India. You may have to pay additional repair charges on top of the display's price to a mechanic.
Q: How can you assure that the Vivo Y71 display you sell is 100% original?
The original display of the Vivo Y71 is self-evident because of its on-screen quality. For example, if you test a duplicate display and an original display, the difference is more than 60%. If the original display offers 100% brightness, then the copy display offers 40% brightness and very dull colors.
People are often afraid that they don't know how to check the display for originality, and anyone can fool them. Although it takes years of experience to decode the original and duplicate screens by taking in hands, anyone can judge them easily after testing them on the actual phone.
The original display will be identical to the broken display that comes out of your phone. You can even see and match the manufactures stamp (and other components) on the backside, and both screens will match. The duplicate screen will look totally different from what comes out of your phone, and you can easily recognize that.
Q: Is it a good idea to expect original quality for a meager price? 
It is more or less burning a hole in your pocket. People often search for the Vivo Y71 display replacement online and assume that they got a wonderful deal for such a low price. If you purchase mobile phone parts online to find the cheapest options, forget about the quality. If you pay peanuts, you'll always get a duplicate product having deficient quality.
Q: Why are the original screens not available everywhere? 
The original screens are manufactured in limited quantities, and supply is minimal. On top of that, the prices are very high, and it is not everyone's business to stock the original screens and sell them. It takes a lot of time, patience, and expertise to find the OEM vendors and buy the original screen replacements.
Duplicate screens are so prevalent because the availability is easy, the price is lower, and lots of customers are hunting for a cheap bargain. The demand in the market is exceptionally high for duplicate parts because they cost less. Although there is a big sacrifice in quality, certain customers will never purchase the original display.
Q: Why if the new Vivo Y71 display doesn't work upon testing? 
We offer a testing guarantee on all screen replacements. It means that you can test a display before installing it on your phone, and if you find any anomalies, you can ask for a refund or replacement. To test the Vivo Y71 display, you need to connect it to your phone's motherboard and turn it on to take a trial.
If you face any issues while testing the product, please report it to us, and we will be more than happy to provide a free replacement. Please note that after pasting the display on your phone, the warranty is void, and you can't claim a return or replacement.
Q: Do you also provide services to install the display? 
We are sorry, but we don't provide installation services at this time. We understand that customers want to get the original display with installation because it feels easy for them. In our view, It is effortless to find a technician to install the display in your locality, and always discuss it with him before ordering the product. If you make the necessary arrangements to install the display beforehand, you can save yourself from lots of hassle later.
Vivo Y71 Display Photos
These photos show the actual display and touchscreen combo of Vivo Y71, model number Vivo 1724. As you can see, the display and the touchscreen are combined. You need to take out the broken Y71 display and replace it with a new one. All the parts which we supply are 100% tested and come with a money-back guarantee.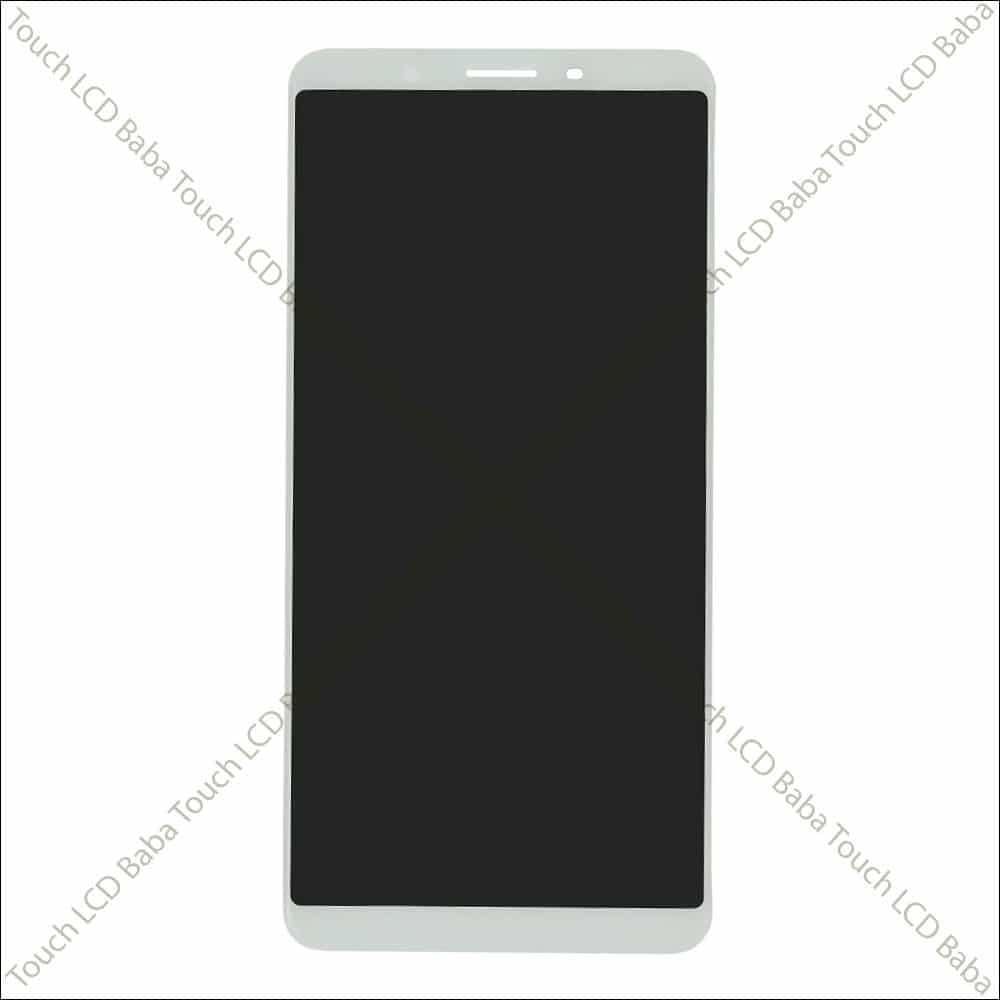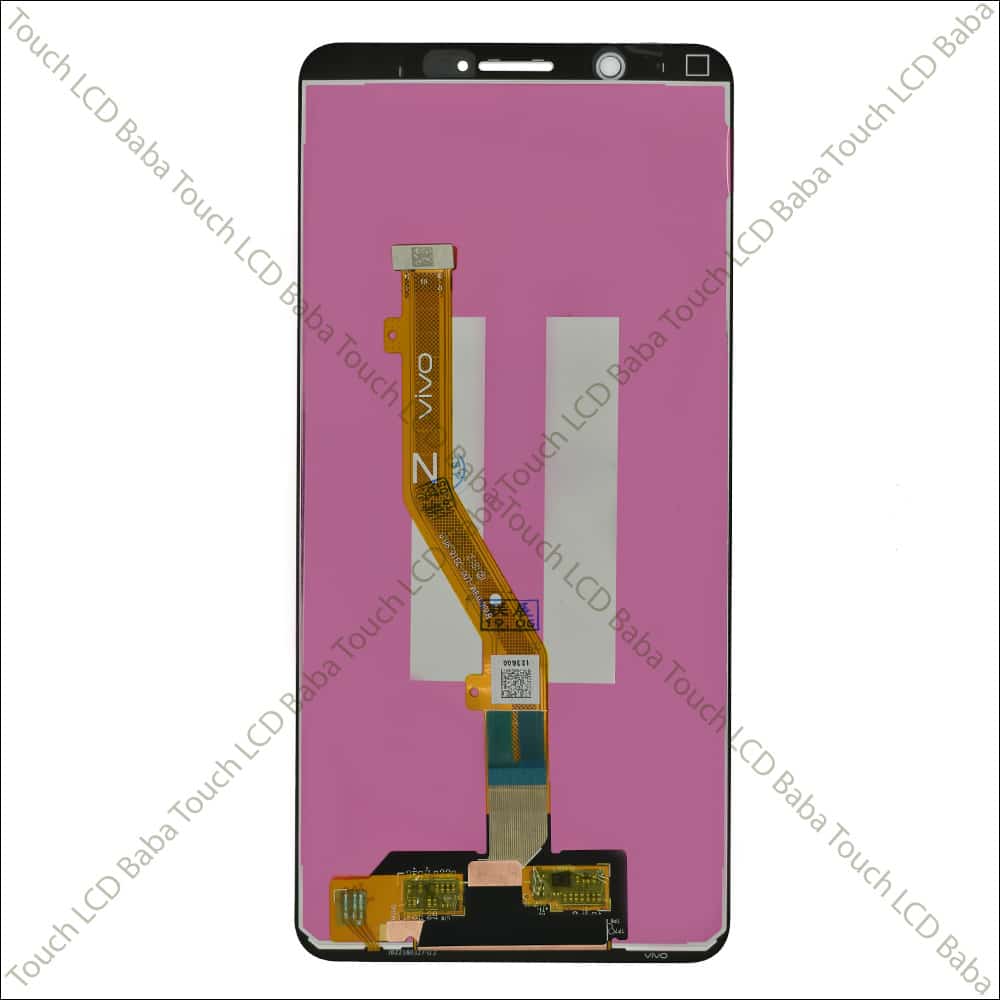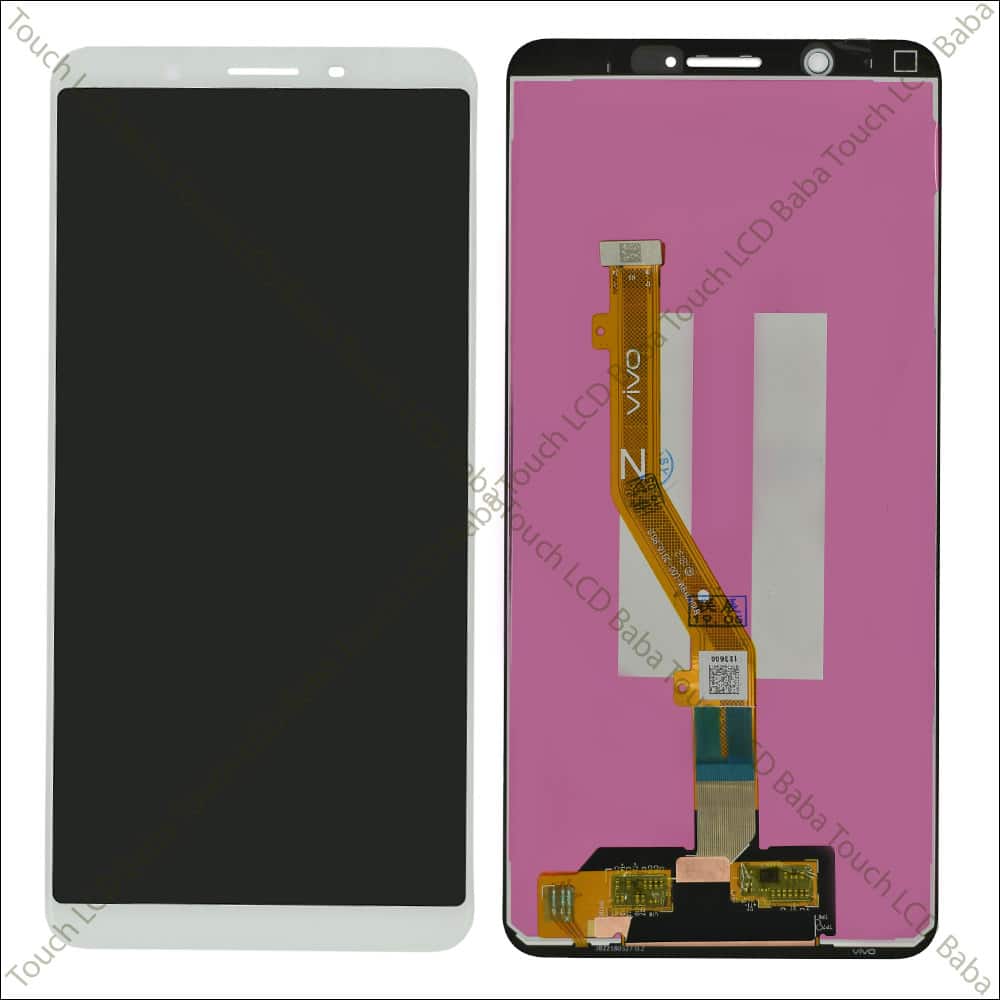 1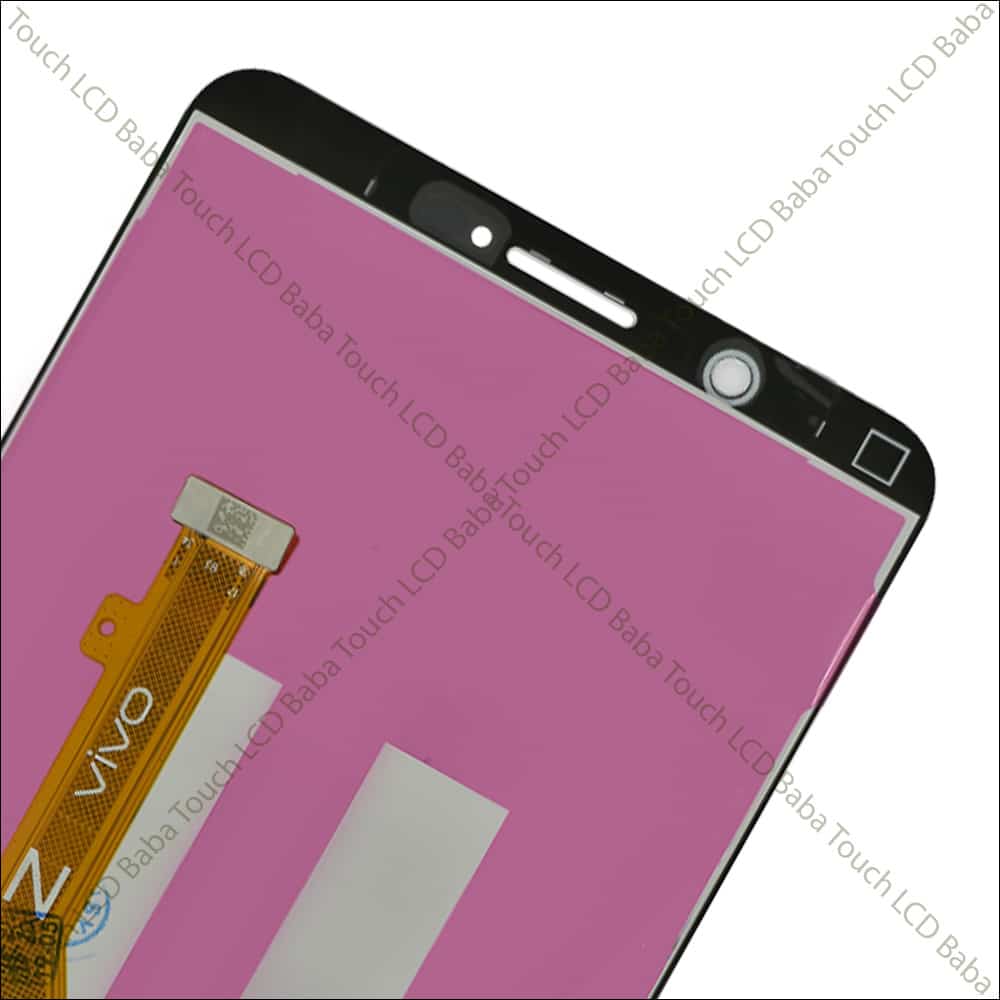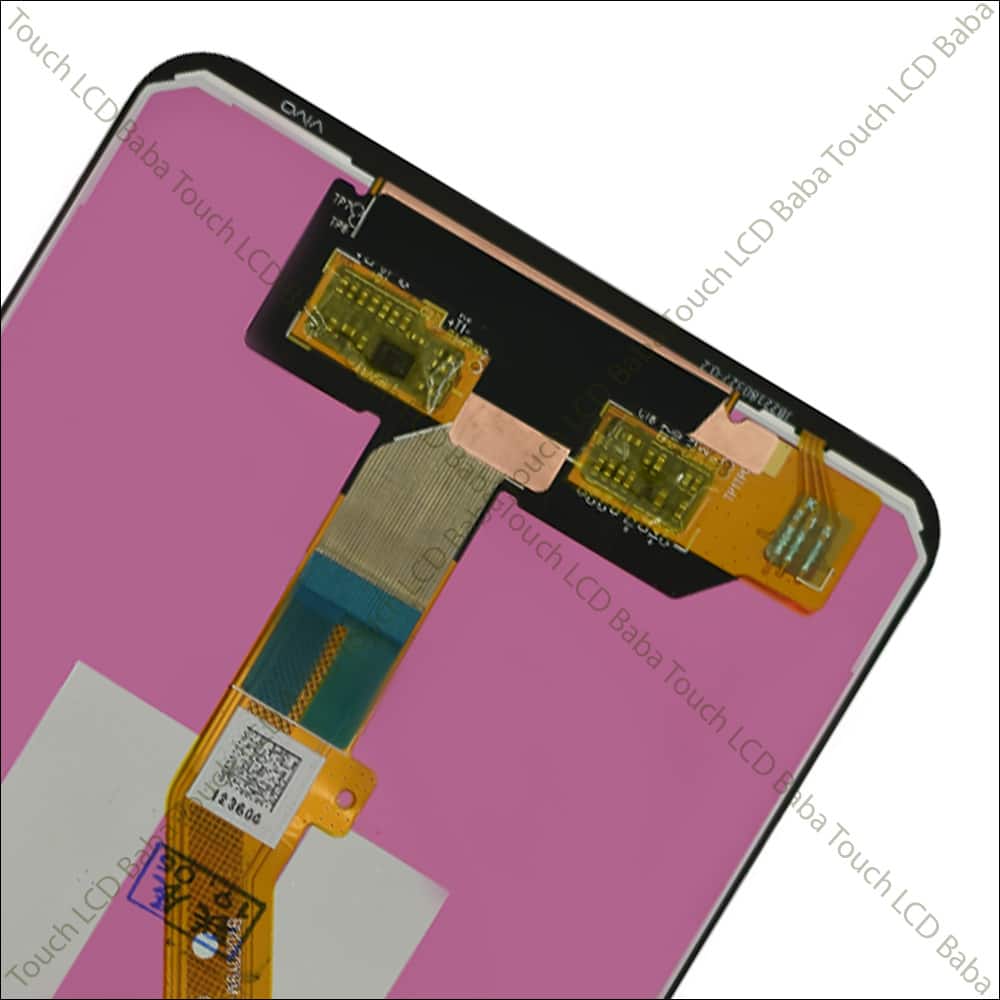 Shipping, Return and Refund Policy
All the products supplied by us come with 30 days return, refund, and replacement guarantee. To return a product, It should be in the same condition as we sent. You can't use or fix the new Vivo Y71 display if you want to return it. For complete details about Shipping, Returns and Warranty, please click here.