If you damaged the Vivo Y75 display and want to buy a 100% original display replacement, you are on the right page. Once the original display breaks, finding the same quality display becomes quite challenging because all local market screen replacements are duplicates sold as a first-copy display. If the official service center is unavailable in your location, you'll have so much trouble finding the original spares, and that's where Touch LCD Baba comes in handy.
On this page, you can purchase a 100% original display replacement for the Vivo Y75, precisely the same as it comes with a brand-new phone. We source these screens from the OEM manufacturer who makes these for the company, and that's why you get the same original product as it came with a new phone. Replacing an original display with another one is the best approach to overcome the damage. Even after replacing the display, everything stays the same as before, and you'll not even realize if you've replaced the display.
Vivo Y75 Display Specifications
| | |
| --- | --- |
| | This display is 100% original, tested, and suitable for Vivo Y75 5G, model number Vivo V2142. |
| | The Vivo Y75 5G display size is 6.58″, the display type is IPS LCD (Full HD+), and the resolution is 2408 x 1080 Pixels. |
| | You get a complete unit of IPS LCD and a front layer of touchscreen digitizer glass. |
| | It is a 100% original product, and you will not face any color reproduction or brightness issues. |
| | We test and verify each display for 100% excellent working before shipping. |
| | You can also test and verify the excellent condition of the new display before installation. |
| | All our products come with a 30-day return period (in unused condition). |
| | We buy our stock from the OEM factories to ensure 100% original display for our customers. |
| | We pack products safely in hard plastic boxes to avoid any transit damage. |
| | Our delivery service is available all over India, and you will also get the tracking details. |
| | You can order the product using Cash on Delivery or Online Payments (10% additional discount). |
What is the meaning of the Vivo Y75 display combo?
A display combo is a lifesaver for a broken display or touchscreen digitizer glass. The display combo consists of an IPS LCD and the touch screen glass. While manufacturing a new mobile phone, the factory merges the IPS LCD and touchscreen glass into a single unit called a combo. The LOCA glue is used to combine both parts, which provides 100% transparency.
After combining both parts, it becomes very hard to replace them separately, and that's why you always need to replace a combo. Even if only the touchscreen glass breaks, you must replace the inner display because both parts form a single unit. There are alternative ways to separate the broken glass from the display, considerably impacting the overall display quality. We'll enlighten you about the only glass replacement in the next section.
What about replacing only the touchscreen glass?
If you've broken only the front layer of glass and the inner display is intact, you might consider replacing only the glass. Many customers don't want to replace the complete display unit because only the glass has shattered, and everything else is working as it should. In such cases, customers are more inclined towards replacing only the glass, and the official service center never does such jobs, and that's why customers head to local market technicians.
The only glass replacement relies on a duplicate touch screen glass (which costs Rs 50-100 in the market); hence, you shouldn't believe this solution provides the original quality. Mobile phone technicians have small separator machines to separate the broken glass from the display, but the process is not foolproof.
If the display also breaks during the operation, you must replace the combo. If the glass replacement becomes successful, you will pay around Rs 800-1000, which is why technicians always recommend this solution. A technician spends Rs 150 for the whole process and charges Rs 800-1000 from the customer.
The glass replacement makes nice money for a technician, so they won't let you think about other solutions. After replacing the glass, you'll have a refurbished/repaired display that is nowhere close to the original. So before you head for the glass replacement, you should know about this method's risks and quality aspects. As glass replacement relies on a duplicate touch screen glass, the new glass will break repeatedly, and you should be ready to spend more money in the future.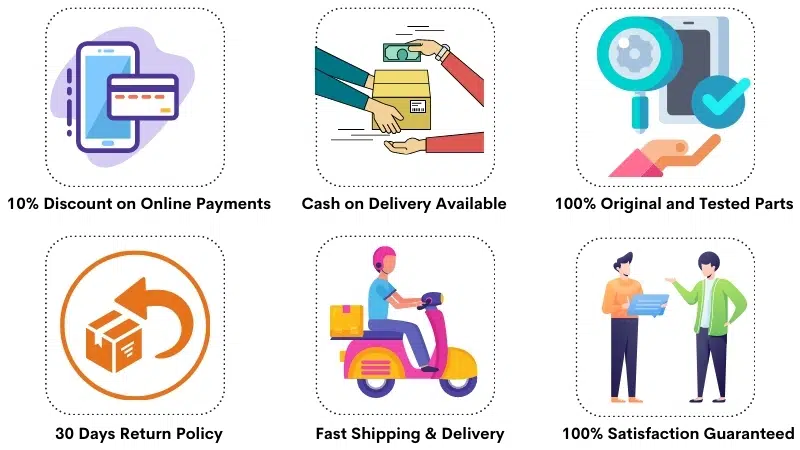 Frequently Asked Questions
Q: How much does replacing a broken Vivo Y75 display cost in India?
The price of a 100% original Vivo Y75 display replacement (model number Vivo V2142) is around Rs 3400-3600. You can purchase duplicate screens for low prices, around Rs 1600-1800, from the local market, and that's what you typically buy. You should know that all low-priced screen replacements are replica screens that are not original.
---
Q: Do you offer only the touchscreen glass without the display?
Customers often ask about only the touchscreen glass availability because they want to replace it individually. We are sorry, but we don't deal in duplicate products, so we don't offer only glass. You can easily find fake glass on many other websites for a low price. Please note that a duplicate glass doesn't provide the original glass's quality.
Please note that a touchscreen glass that sells separately is a duplicate product and doesn't offer the same original quality. If you thought you'd replace the original glass with a new one, that's not possible, and you'll need to settle for a duplicate touchscreen glass. You should also know that a duplicate glass breaks very easily, and you'll need to replace the glass repeatedly.
---
Q: Will you also install the Vivo Y75 display on my phone?
Some have asked if we also provide display installation services, but we are currently not doing that. We only sell mobile phone spare parts, and for their installation, you can seek a local technician's help in your city. You can easily find a technician in the market, and they typically charge Rs 200-300 for installing the display on your phone.
Before ordering a product online, you can consult a technician beforehand about installation and order the product. If you make the necessary arrangements beforehand, you don't have to face any trouble later, and the installation will become much easier and hassle-free for you. Always stay beside the technician during installation to oversee the whole process and avoid any mixups.
---
Q: What are the differences between an original and a duplicate display?
The original and duplicate screen replacements are two distinct products for different prices. A local Vivo Y75 display costs around Rs 1600-1800, while the original display costs around Rs 3400-3600, almost twice the local display's price. The quality difference between both products is also massive; hence, the price differs. Here are the major differences :
The original display's brightness levels are 100%, while a copy display provides only 50% brightness at peak levels.
You get punchy colors with the original display, and a duplicate display furnishes dull/pale color reproduction.
The original touch screen works 100% accurately without lags, but a duplicate touch screen will always fail to impress you.
The original display comes with original touchscreen glass, while the duplicate is fragile.
Buying an original display is a one-time investment, and you'll need to replace a duplicate display now and then.
A first-copy display overheats the phone and eats much battery power, while no issues appear with the original product.
Please note that if the original products weren't worthwhile, no one would buy them. Therefore, if you purchase a duplicate product, you shouldn't keep your expectations high because problems will occur in 100% of cases, and you've to compromise on the quality. It would help if you didn't assume that original and duplicate products furnish the same quality because that's not true.
---
Q: Where do you get the original Vivo Y75 display combos?
Many customers have trust issues because they lack knowledge and assume anything without reasoning. Some customers have heard that original screens are unavailable anywhere except the service center, and these theories are rooted deep inside a customer's mind. That's because this is what they have heard for years, and if you hear something repeatedly, you'll deem it true.
You should know that original screens aren't magic but manufactured in an OEM factory. We buy our stock from different OEMs who manufacture original screens for the parent company. All the screens from these particular manufacturers are 100% original in colors, brightness, and build quality. All the third-party manufacturers make duplicate screens that sell as the first copy in the market.
You should also know that OEM screens are expensive, so most dealers avoid these products. Customers prefer purchasing low-priced products, and that's why duplicate screens sell rampantly in the market. If the price on this page feels so high to you, that is the reason most customers never get access to the original products because of their mindset. As per the customer, the original display should cost around Rs 1500, which isn't possible.
---
Q: How can I verify the new Vivo Y75 display quality before installation?
You can easily test and verify the display quality before installation; all technicians do that. This process is known as testing the display in open condition before fixing it permanently. Please note that you don't need to dismantle the old broken display to test the new display. Please follow these steps to test the new display in a very easy manner :
First, decouple the back panel of your phone and open all the relevant screws to access the motherboard.
Eject the battery connection from the motherboard to ensure that the phone is in a power-off state.
Locate the old broken display's connection on the motherboard and eject it gently.
Now, connect the new display's flex cable to the motherboard and place the new display on a bubble wrap on the rear side of your phone.
Connect the battery and turn on the phone.
You'll see graphics on the new display and can easily test it.
Please note that open condition testing is easy on the rear side of your phone by connecting the display's flex cable to the motherboard. You should install a display only after verifying it because you can't return a product after assembling it on your phone.
---
Q: I bought a local display, but it broke so quickly. Why?
As outlined before, a duplicate Vivo Y75 takes its shape using the lowest quality material, and that's why such products cost less. When the new display comes with such cheap quality glass, it surely can't handle harsh drops, so customers prefer purchasing original products. So, if you bought a display for your budget and it went off too soon, it is normal, and you can't do anything about it.
The original Vivo Y75 display is manufactured while considering its durability and longevity. On the other hand, a local screen replacement is manufactured only for volume selling, and that's all about it. Local products are not designed to last long, and you shouldn't expect them to provide true value for the investment.
Vivo Y75 5G Display Photos
These photos represent the actual product you'll receive after your order. As the product photos infer, you get a display unit with an IPS LCD and touchscreen digitizer glass. For any questions, please call us at 9587954273.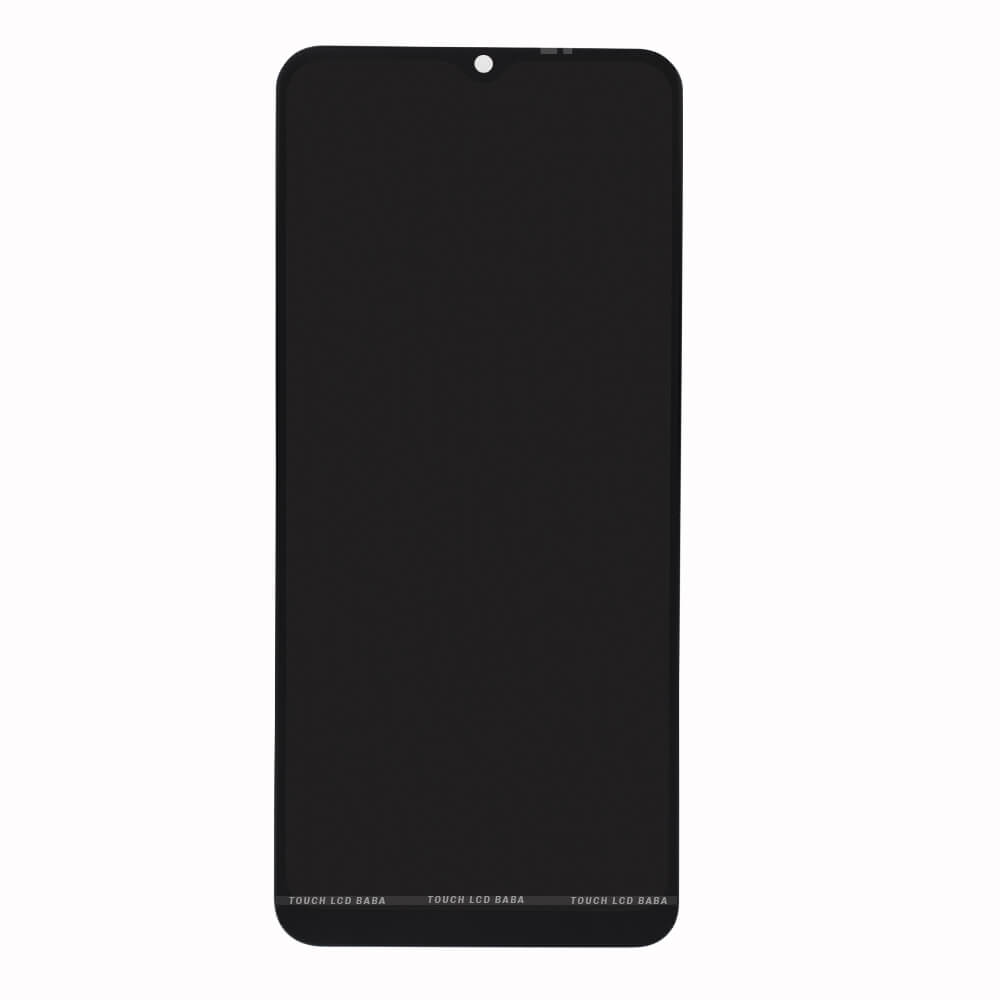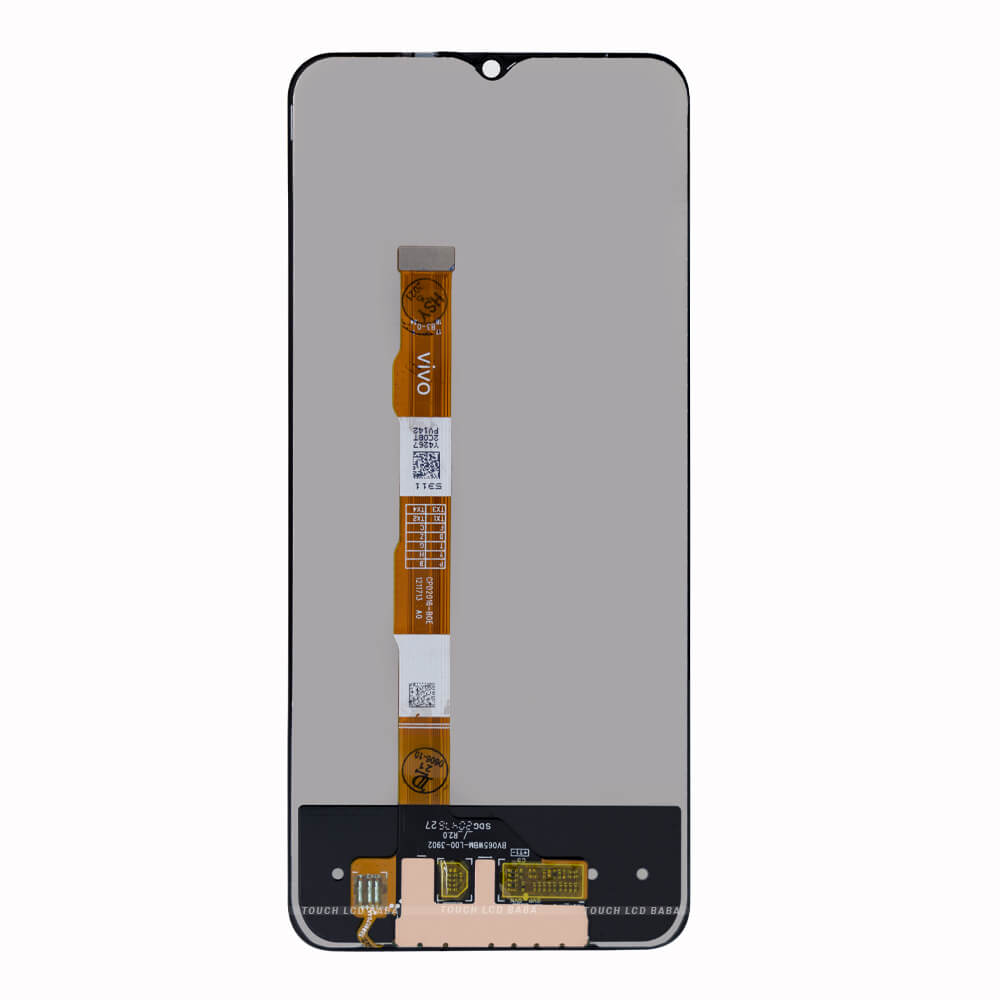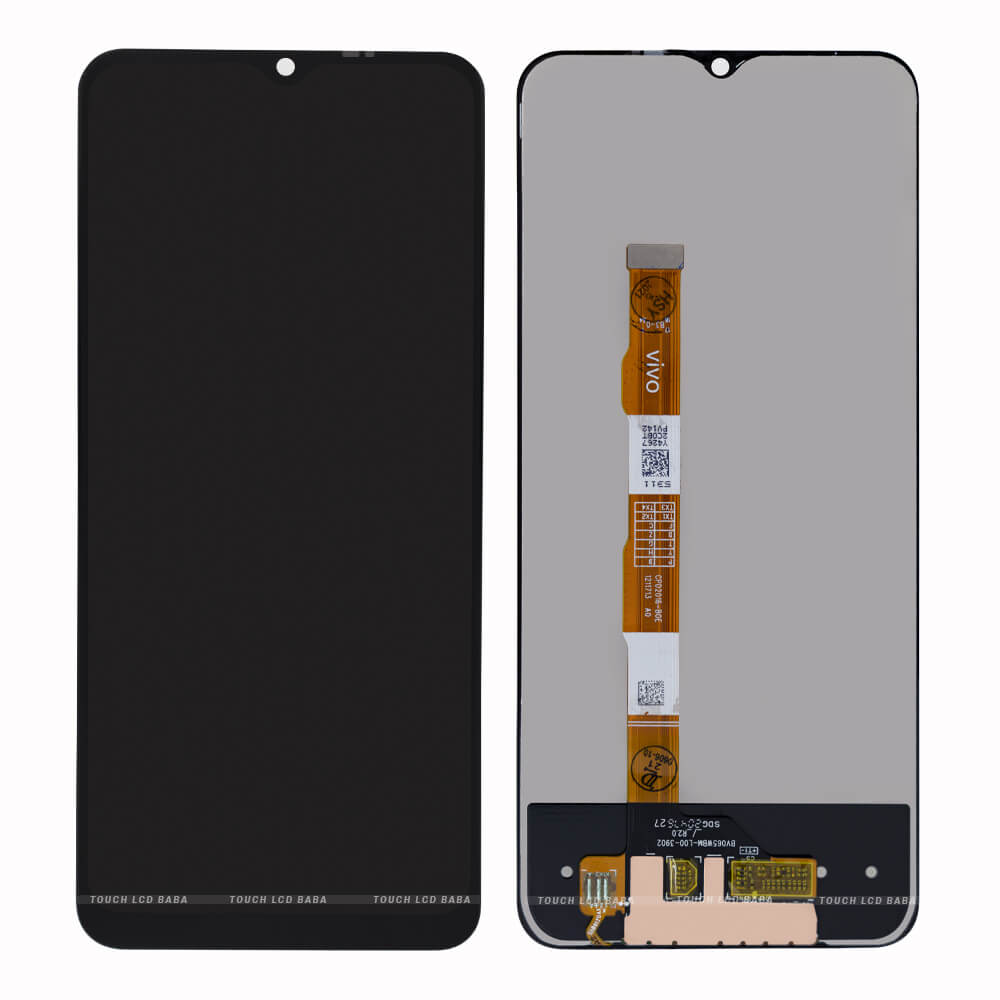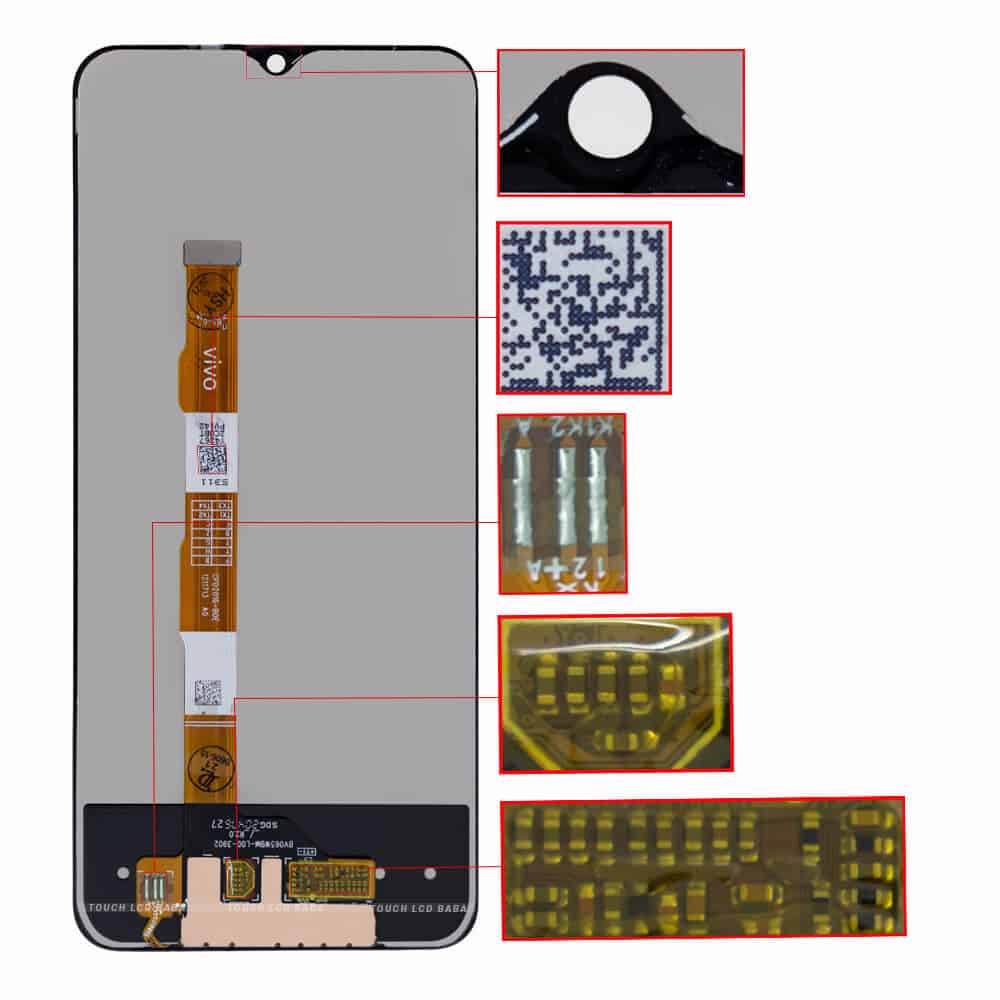 Shipping, Return and Refund Policy
All our products come with 30 days return, refund, and replacement guarantee. To return a product, It should be in the same condition we sent. You can't use or fix the new Vivo Y75  display if you want to return it. For complete details about Shipping, Returns and Warranty, please click here.