If you arrived here searching for the Vivo Y95 display price, you are on the right web page. If you've accidentally broken your Vivo Y95 display and are now confused about what you should replace, we can answer all the questions lingering in your mind. It is easy to replace a broken Vivo Y95 display if you purchase the original spare part.
On this page, we offer a 100% original and brand-new screen replacement for Vivo Y95, which will help you overcome the display issues. As you know, mobile phones screen damage very quickly, but there is nothing to worry about as you can easily replace them with an identical part. There is no need to be angry or frustrated because such incidents happen to almost everyone. If you have a phone, you'll often need to replace the display for you or your family.
The chances are high that you accidentally damaged the display (or the touchscreen glass), and now you want to replace it entirely. A broken display looks terrible, and you may not even be able to use the phone properly. Mobile phones are an integral part of our life now, and If you don't have a working phone, you will feel like you have lost something huge.
What is the meaning of the Vivo Y95 display Combo?
In Vivo Y95, the IPS LCD and touch screen, both parts are combined, and you can't replace them separately. It simply means that both parts are in conjunction, and It is not advisable to replace the display or touch screen glass individually. So the combination of the display and touch screen is called Combo or Folder.
For your information, even the official service center always replaces the combo. The glass replacement is not even worth discussing if you visit the authorized service center. The combo replacement fully gears towards restoring your phone to its 100% quality, and that's why It is the most preferred solution for all customers.
Is it reasonable to replace only the touchscreen glass?
Many want to replace the broken touch screen glass with the cheapest possible solutions. Such customers often seek the option of only glass replacement, which is the worst quality solution to the problem. It is just like destroying the display quality with your own hands.
The only glass replacement is trendy in local markets where only duplicate goods exist. All the mechanics and wholesalers have first-copy screens and duplicate glasses. The wholesale price of such duplicate glasses is nearly Rs 50, while a mechanic will easily charge up to Rs 1000 from you, and you'll quickly pay the money.
The glass replacement is not guaranteed, but it is like taking a risk and hoping for the best outcome. When you visit a mechanic's shop, he will tell you that if something wrong happens during the glass replacement, it is not his risk, and he will not reimburse you for that. In simpler words, If the display breaks during glass replacement, the customer has to bear the risk. If that happens, finally, you've to opt for combo replacement.
So now, It is clear that combo replacement is the proper solution for broken display issues, and everything else is just a workaround. You can't expect the same quality with glass replacement because you are buying the worst quality solution.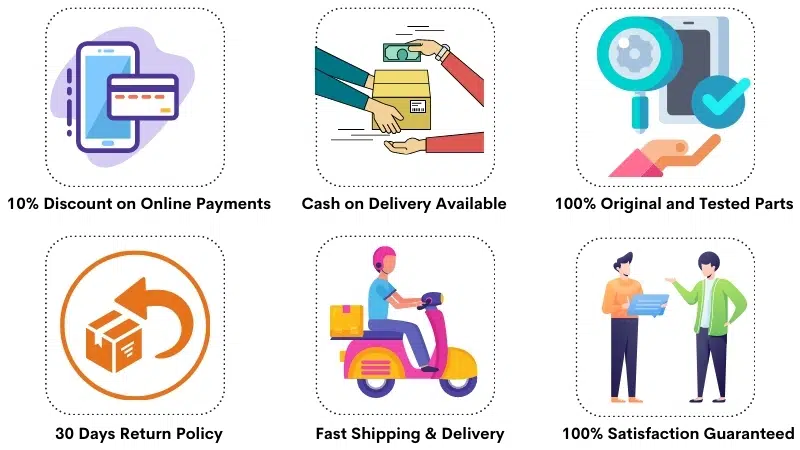 What are the drawbacks of only glass replacement?
The glass replacement comes with many flaws, and many still go for it. After replacing the glass, you will feel like you are using a phone with a very low-quality display having lots of useability issues. Here are the problems which are very common after a glass replacement :
The brightness will be nowhere near the original display.
You will feel that the tint of brightness has changed completely.
Some dead pixels, white spots, and yellow spots are very common after glass replacement.
The glass used by mechanics is the lowest quality glass that breaks again in no time.
You can't use the touch screen with the same smoothness as before.
You'll see dull colors on display, and the camera quality will change completely.
You may also face some other issues related to the quality and fitting of the display. If you don't want to repair your phone repeatedly, we suggest you always go for a complete combo replacement. The combo replacement is the most reliable and durable solution to the problem.
Vivo Y95 Display Specifications
| | |
| --- | --- |
| | This combo is 100% original, tested, and suitable for Vivo Y95 (Model No: Vivo 1807). |
| | The Vivo Y95 display size is 6.22″, the display type is IPS LCD, and the resolution is 1520 x 720 pixels. |
| | It is a complete unit of display and touch screen combined in a single unit. |
| | This display is 100% original and offers the same colors, quality, and brightness as your original display. |
| | We test each piece for 100% perfect working before dispatch. |
| | We buy our stock from OEM manufacturers who craft these screens for the company. |
| | It is the same OEM display, which fits in a brand-new phone. |
| | We back our products with a solid 30 days return, refund, and replacement guarantee. |
| | We can deliver and pick up the products from anywhere in India. |
| | The stock is readily available, and the shipping time is swift. |
| | You can order the product using Cash on Delivery or Online Payments. |
Frequently Asked Questions
Q: How much does it cost to replace a broken Vivo Y95 display in India?
The price of a 100% original Vivo Y95 display replacement is around Rs 2400-2600. The combo costs about Rs 1300-1500 in India if you buy a first copy screen replacement. You may have to pay additional repair charges on top of the display's price to a mechanic.
Q: Do you offer 100% original display, and what is the source of it? 
Yes. We offer 100% original screen replacements for Vivo Y95, precisely the same as comes with a brand new phone. We source these screens from the OEM manufacturers who make these for the company.
They usually keep a lot of spare quantity in their hands, and if you are willing to buy the original screens, you've to pay a hefty price. These screens are different from the duplicate screens you buy locally. The OEM screens cost almost double the first copy, but it is a worthwhile investment.
Q: Can I install the Vivo Y95 display myself at home?
Yes. It is possible to install the display at home if you have the necessary skills and tools. If you try to replace the display without proper tools, you may end up doing further damage to your phone. If you are unsure about your expertise or don't want to take the hassle, we suggest you visit a technician locally and have him replace the display. The technician will charge up to Rs 200 from you, but It will be a hassle-free experience.
Q: What If the new Vivo Y95 display doesn't work on my phone?
We test each display before it goes out of our facility. There is no chance of receiving a defective product because these are all tested and verified. Still, for our customer's satisfaction, we offer a 30 days return, refund, and replacement on all products.
If you face any problems while testing the product, you can always report that to us, and we will make the necessary return/refund arrangements according to the situation. Please keep the product in the same condition and don't tamper with it.
Q: What if the display breaks during transit? 
We pack your products very carefully using hard plastic boxes and several additional layers of thermocol and cartoons. We know that courier people mishandle the parcel during transit, but our packaging is foolproof, and we leave no room for breakage in any situation.
Despite all the protective measures, we still buy insurance for each parcel we hand over to the courier. So if something terrible happens with the package, it is our responsibility, and the customers will receive a free replacement. We are sure that in-transit damage will never happen, but if you are overly worried about it, you can always record the unboxing video and share it with us in case of any anomalies.
Q: What is the meaning of the First copy or OG display?
The word OG is commonly used in local markets, and people connect the word OG with very good quality goods, but this is not true. The word OG is just a fancy way to sugarcoat the duplicate screens. Even though all the mechanics and shopkeepers sell 100% duplicate screens, none of them will use the word "duplicate."
Such vendors are very cunning and fully aware of how to trap the customer. If they directly say that they have a duplicate product, you probably won't buy that in the first place. So they sugarcoat the duplicate screens and call them OG. So the simple meaning of OG is a duplicate screen, or you can call it the first copy. The usage of fancy names is just a shallow gimmick to drag you into purchasing the duplicate product.
Q: What is the meaning of the OEM Vivo Y95 display?
The OEM stands for Original Equipment Manufacturer. So these are essentially the original brand-new screens that come from the same manufacturer who supplies goods to the company. Please note that OEM screens are costly and not easily available, and most technicians have never fitted such screens before. The mobile phone spare parts industry is unorganized in local markets, and pure junk products are sold for sky-high prices.
Q: Do you accept returns in case something is wrong?
Yes. We do accept returns within 30 days of receiving the parcel. Please note that to return a product, it should be in the same condition as you received it. You can't return a product to us after fixing/pasting it on your phone. Please note that the return policy is not valid on used items, and you can't make excuses after violating the guidelines above.
Vivo Y95 Display Photos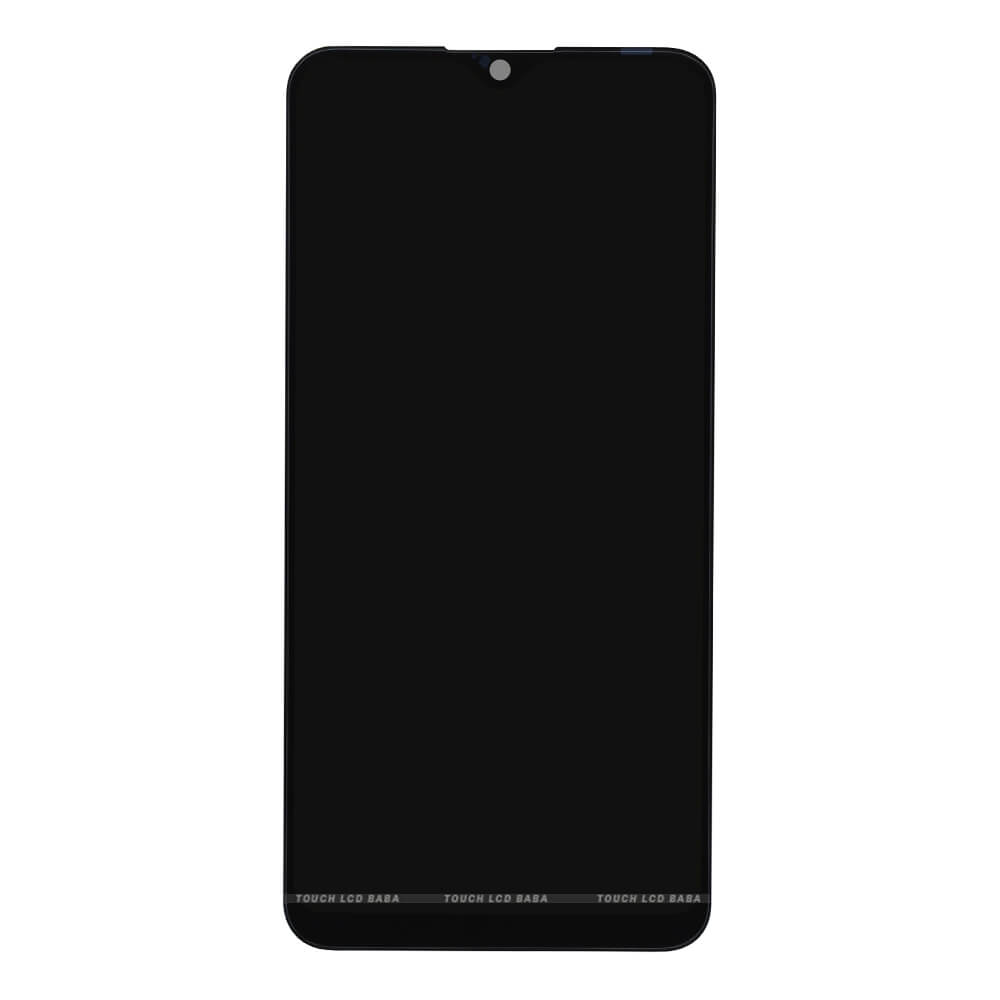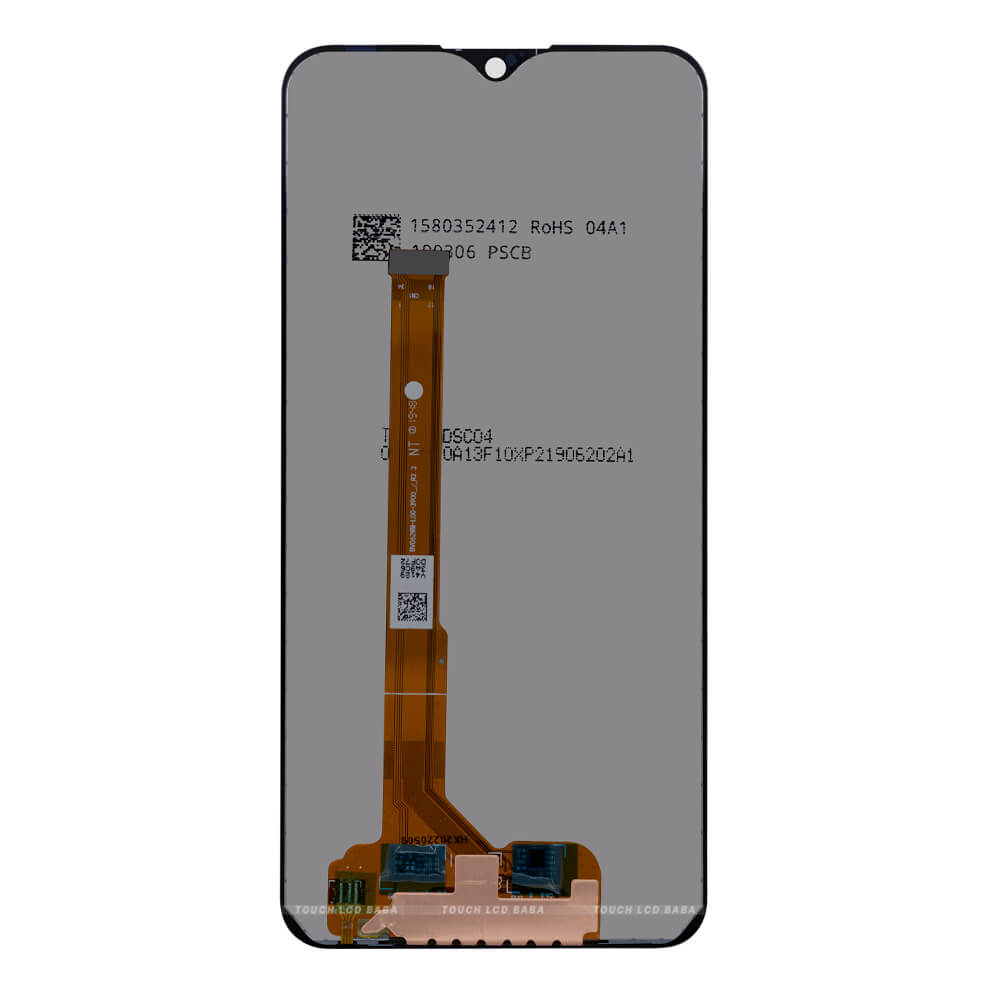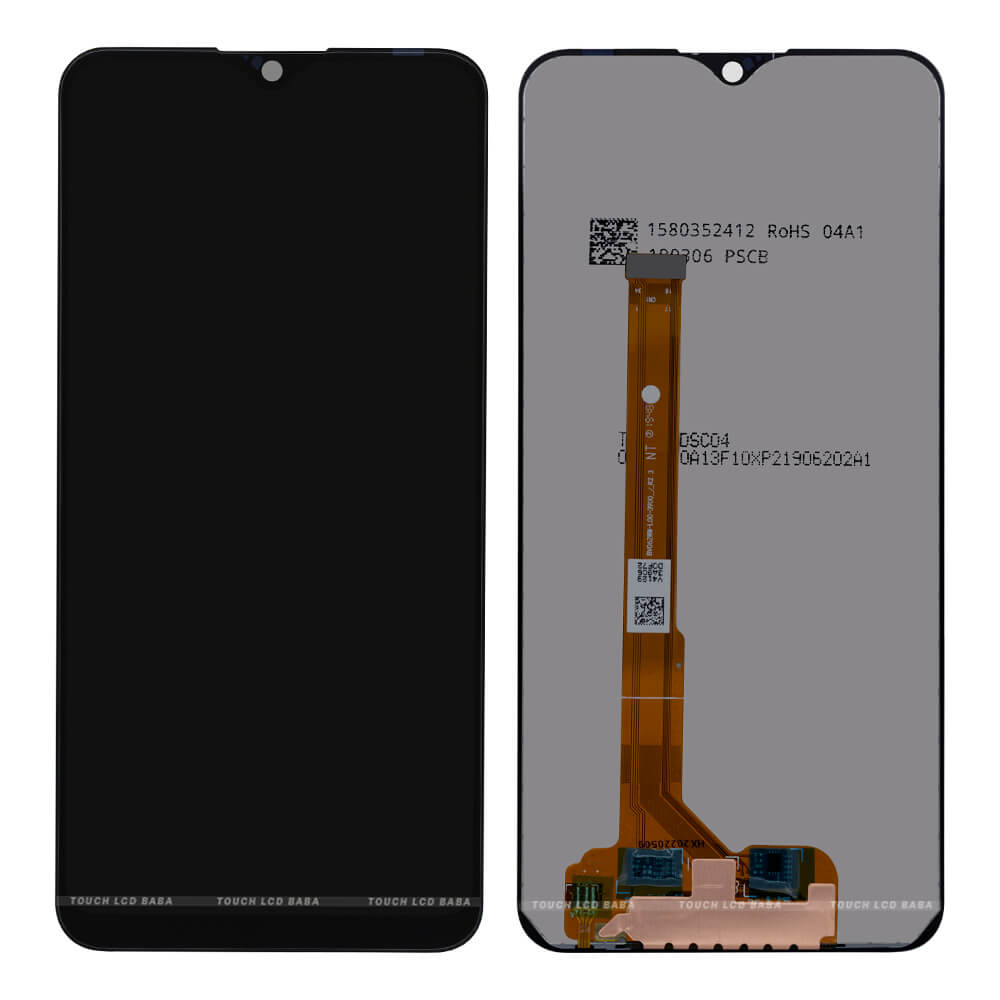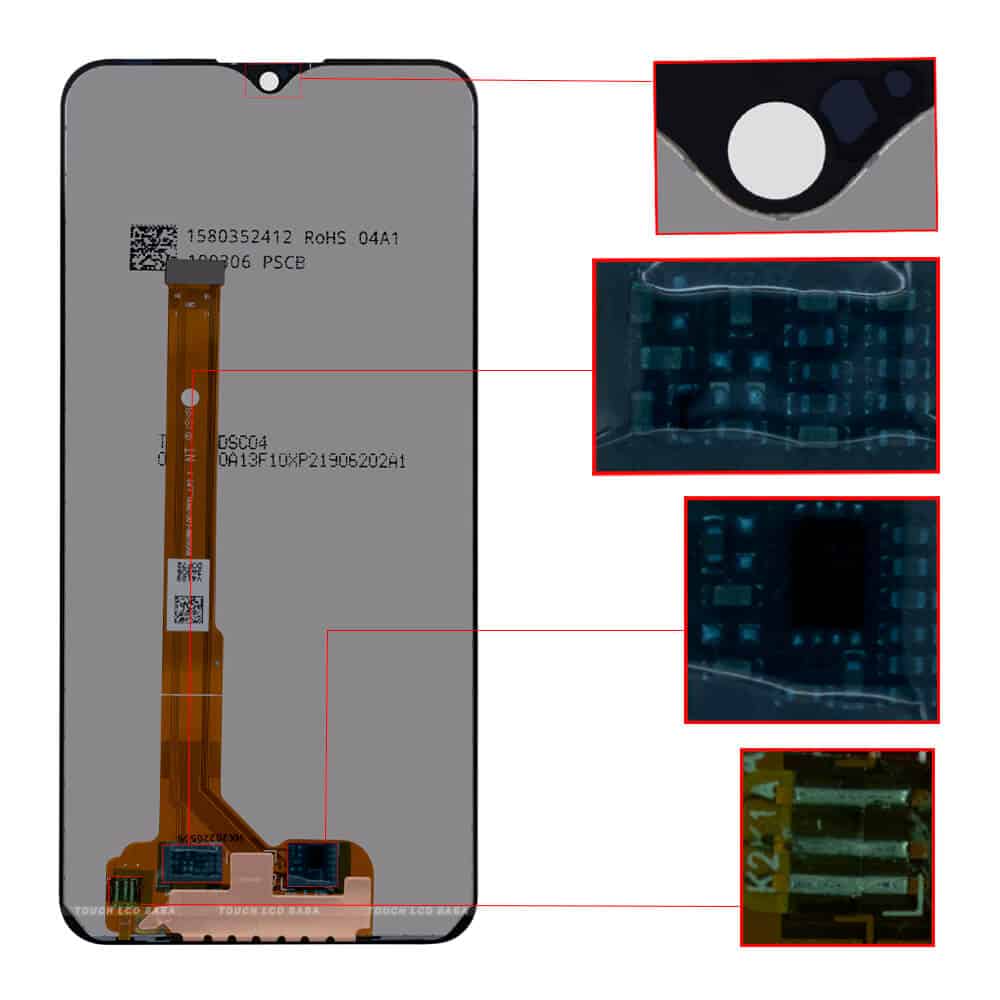 Shipping, Return and Refund Policy
All our products come with 30 days return, refund, and replacement guarantee. To return a product, It should be in the same condition we sent. You can't use or fix the new Vivo Y95 display if you want to return it. For complete details about Shipping, Returns and Warranty, please click here.