If you broke your Redmi 4 display and searching for an original display replacement, you are on the right web page. It is a very compact device owned by millions of people in India because it is a budget phone packed with all the necessary features. If you dropped the Redmi 4 phone and broke its display or touch screen glass, you can purchase a 100% original display replacement from us.
Please note that purchasing from Touch LCD Baba is beneficial only when you want to enjoy the same original display and smooth touch screen experience as before. Our prices might be very high for some customers because they might be looking for budget solutions and have no intentions of purchasing the original screens. That's perfectly fine, but there is no reason to assume that original spares are available for throwaway prices. If you buy something at low prices, you'll get the display quality according to your investment amount. You can buy cheap merchandise in any category in real life, but the quality rule is always applicable. The original Redmi 4 display is durable, tested, and guarantees 100% satisfaction.
Redmi 4 Display Specifications
| | |
| --- | --- |
| | This display is 100% original, tested and suitable for Redmi 4. |
| | The Redmi 4 display size is 5.0″, the display type is IPS LCD and the resolution is 720 x 1280 pixels. |
| | It is a unified combo of display and touch screen digitizer glass. |
| | You can use this combo to replace a broken display or touch screen glass. |
| | The new combo comes with a solid 2.5d curved touch screen digitizer glass. |
| | The new display offers 100% the same colors, quality and brightness as before. |
| | We make sure to test each display on Redmi 4 motherboard for perfect functioning. |
| | We back our products with a 30 days return, refund and replacement guarantee. |
| | The display combo is available in two colors, Black and White. |
| | The Redmi 4 combo is mostly available in stock and shipping time is quick. |
| | You can order the product using Cash on Delivery or Online Payments. |
What should you replace after a broken touch screen glass or display?
First of all, you need to understand how the display unit functions on the phone. The Redmi 4 display unit is a combination of an IPS LCD and touch screen glass. It means that two parts are unified into a single unit, and that's called a combo or folder.
Now when you drop the phone, both parts don't have to break altogether. In some cases, only the inner display will crack, and in some other cases, only the touch screen glass will break. In 20% of cases, when the damage is beyond normal, both the display and touch screen glass will break in one go.
It actually doesn't matter which individual part has been broken (either the display or touch screen glass or both) because you always need to replace the complete display unit. According to the set quality norms, complete combo replacement is a must after damage.
If the inner display is fine, Can you change only the touch screen glass?
Please note that the manufacturer combines the display and touch screen glass into a single unit. That is why the original screens provide such an immersive and flawless viewing experience. According to the set norms, you should always replace the broken display with an identical new display.
Customers will never stop trying for cheap solutions, and that's why the markets are packed up with duplicate touch screens and other low-quality solutions, which are known for the enormous issues. If you go to a local technician, he will offer you to replace only the touch screen glass and inform you that he doesn't owe any responsibility if something bad happens. The technicians are aware of issues that typically appear during glass replacement and, often, even the display breaks during the separation process. If the technician separates the glass and then installs a duplicate glass anyhow, you won't get the same quality as before.
You should also know the cost of only touch screen glass, and that is around Rs 100. Technicians easily charge around Rs 500 to replace only the touch screen glass, which is why they recommend this solution. The glass replacement is the fastest moneymaker for technicians, and that's why they push customers away from buying the combo.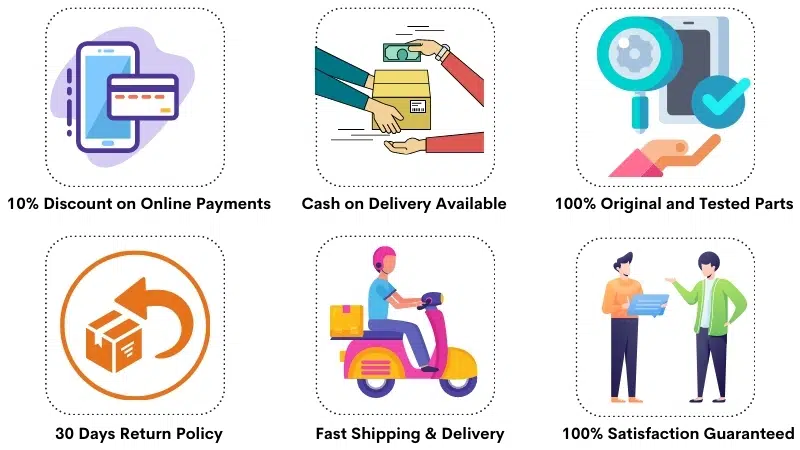 Common Customer Questions
Q: How much does it cost to replace a broken Redmi 4 display in India?
The price of a 100% original Redmi 4 display replacement is around Rs 2000-2200. If you buy a first copy screen replacement, then the combo costs about Rs 1100-1200 in India. The quality difference between the original and duplicate combo is massive.
Q: Do I get the same display quality with all types of display combos?
If you are a customer typically looking for low-cost deals, you are a straightforward target for duplicate combos. Please note that local markets offer lots of solutions and first duplicate screens are one of them. Such kinds of screens are available for low prices, but their quality is extremely bad.
When we say quality, we emphasize the importance of the display's colors, quality, and brightness. If you purchase a copy display, the brightness and other vital properties reduce to half levels. The colors become very dull, the brightness becomes very dim, and lots of other usability issues. To save money, you've to sacrifice an equal chunk of quality, so duplicate screens are not meant for quality lovers.
Q: Why quality always wins the battle in the long term?
If you purchase a low-quality product, your satisfaction levels will not be good with that product. You are just accepting that product and making a compromise because you know that you have paid way lesser than what it takes to get an original product. As far as mobile phone screens are concerned, duplicate screen replacements are very fragile, and you've to replace the screen almost every month, and that's why the quality always wins.
If you purchase a duplicate display, save some money and then face issues after a short time, then what's the use of saving money. Instead of purchasing a duplicate product a few times, invest one time in original products, and you won't regret your decision. You'll be eternally satisfied and can enjoy the phone without any issues.
Q: I found a much better deal elsewhere. What's the difference?
Routinely, customers search for the Redmi 4 display online, compare the prices of several different websites, check their images, and conclude according to their viewpoints. The low prices and deep discounts attract customers, and they are easily trapped into duplicate products. The low price concept is designed intentionally to lure customers into purchasing counterfeit screens for seemingly low prices. The fact is, the same goods are available in the local market even for lower prices, but you are searching them online just because you think that you'll find original products for abysmally low prices with a simple google search.
If you find a deal online, there is no need to happy because all the sellers always keep their profit margins. No one will offer you an original product and make a loss for his business. Therefore, always take cheap deals with a  grain of salt because the product you'll get won't be worthwhile.
Q: How can I assure that Touch LCD Baba offers the original display?
As a layman, you might have a skeptical mindset because you don't know anything about the original and duplicate screens. Many customers burn their hands on cheap quality replica products in the local market and then start to doubt every vendor on the planet. In such cases, we don't have any magical explanation to convince you into purchasing the display.
Many customers think that an original Redmi 4 display will have a unique identity, but that isn't true. To recognize the original display, you should have practical knowledge of the screen replacements. If you call our helpline and ask for the certificates and all sorts of peculiar questions, that will not make any sense. In our opinion, any customer can recognize the original display by taking a trial of it. The quality difference between an original and a copy display is massive. Instead of going into the technicalities, you should always test and verify the display's quality before installing it on your phone.
Mostly, all customers hand over the phone to the technician and allow him to install any crappy display he wants. When the phone is repaired and the customer tests the new display, he can easily recognize the difference, but technicians ignore it and say it is the customer's delusion. If you test the display before installation, you can avoid 99.9% of unforeseen quality issues, and that's the best way to go. We back our products with 30 days return policy (in unused condition) if you don't like the quality because we are 100% sure about our expertise.
Q: How to test the new display without installing/pasting it?
It is not necessary to install the display permanently to test it. You can easily test a display in an open condition, and it is how all the technicians do it. All you need to do is, connect the new display to your phone's motherboard in an open condition and turn on the device. There is no need to paste the display or remove its screen guard/warranty stickers. If you face any issues while testing the display, you can always contact us, and we'll be more than happy to assist you. Always maintain the good condition of the screen, and you won't face any issues with return or replacement.
Q: Can I replace a display If I make it bad during installation?
Some have asked if they can replace the display after installing it on their phone, and we want to make this absolutely clear that it is not possible. We supply a display to you in brand new condition, and you can easily test and verify its working condition after receiving it. The mobile phone parts industry relies on testing the screens before installation, which is a foolproof method. If you make a display bad during installation, we are not responsible for that. If you don't know how to install the display, don't do it yourself because later, you won't find a shoulder to blame for your faults and incompetence.
Redmi 4 Display Photos
These photos show the actual product you'll receive after your order. This is a complete combo of the Redmi 4 consisting of the display and touch screen glass. You can see two flex cables in the pictures. One is for the display's connection, and another is for the touch screen connection.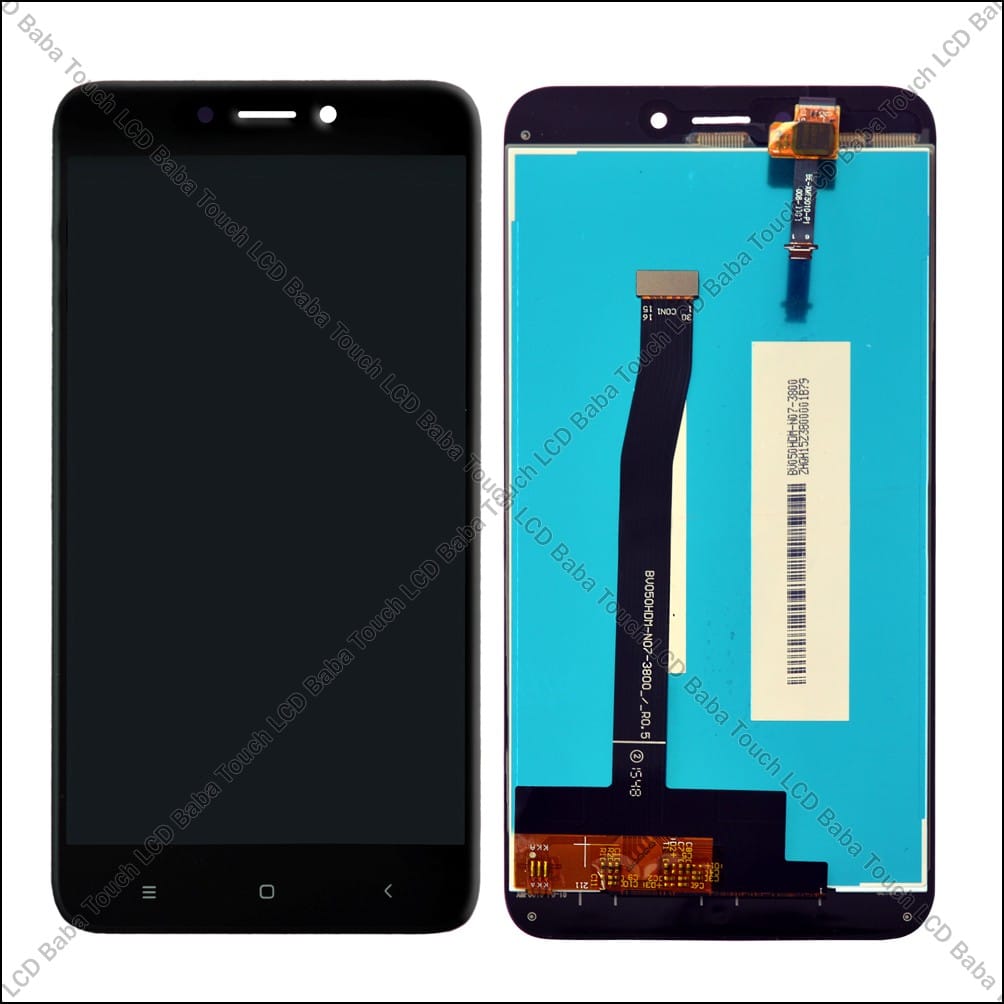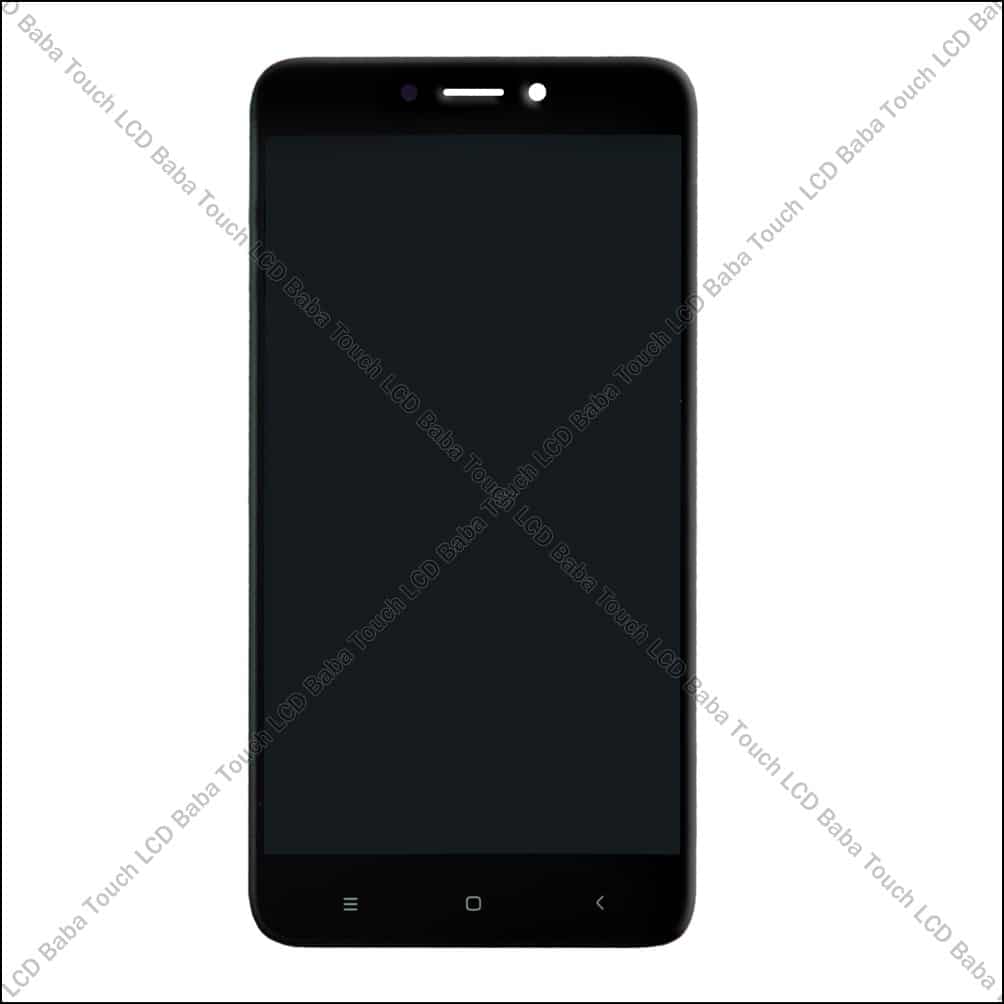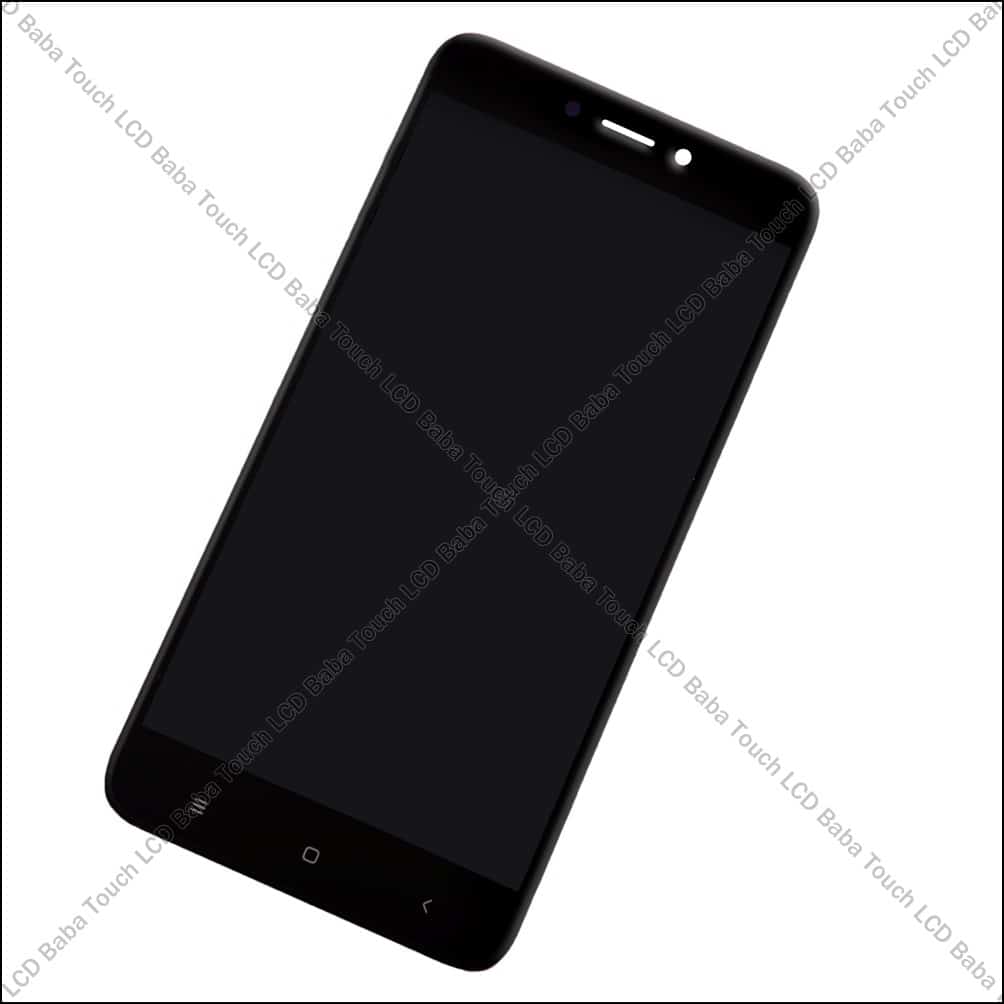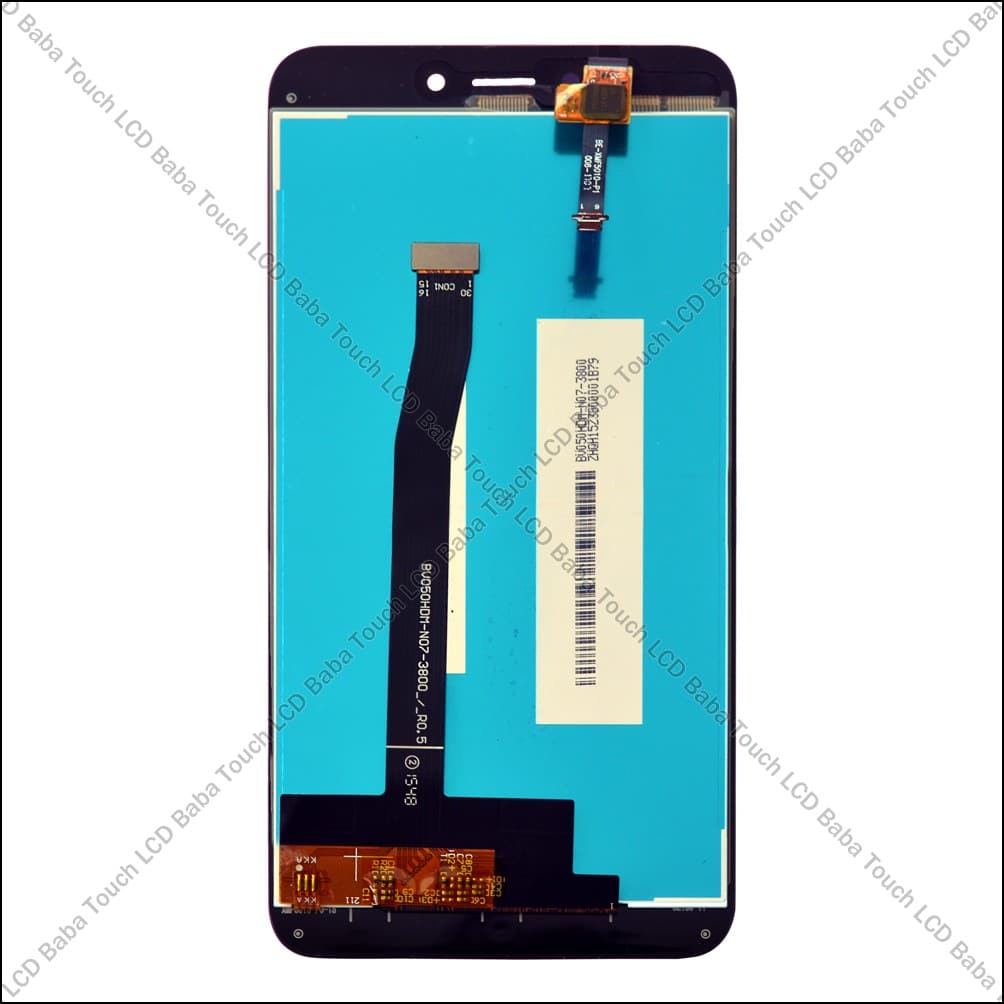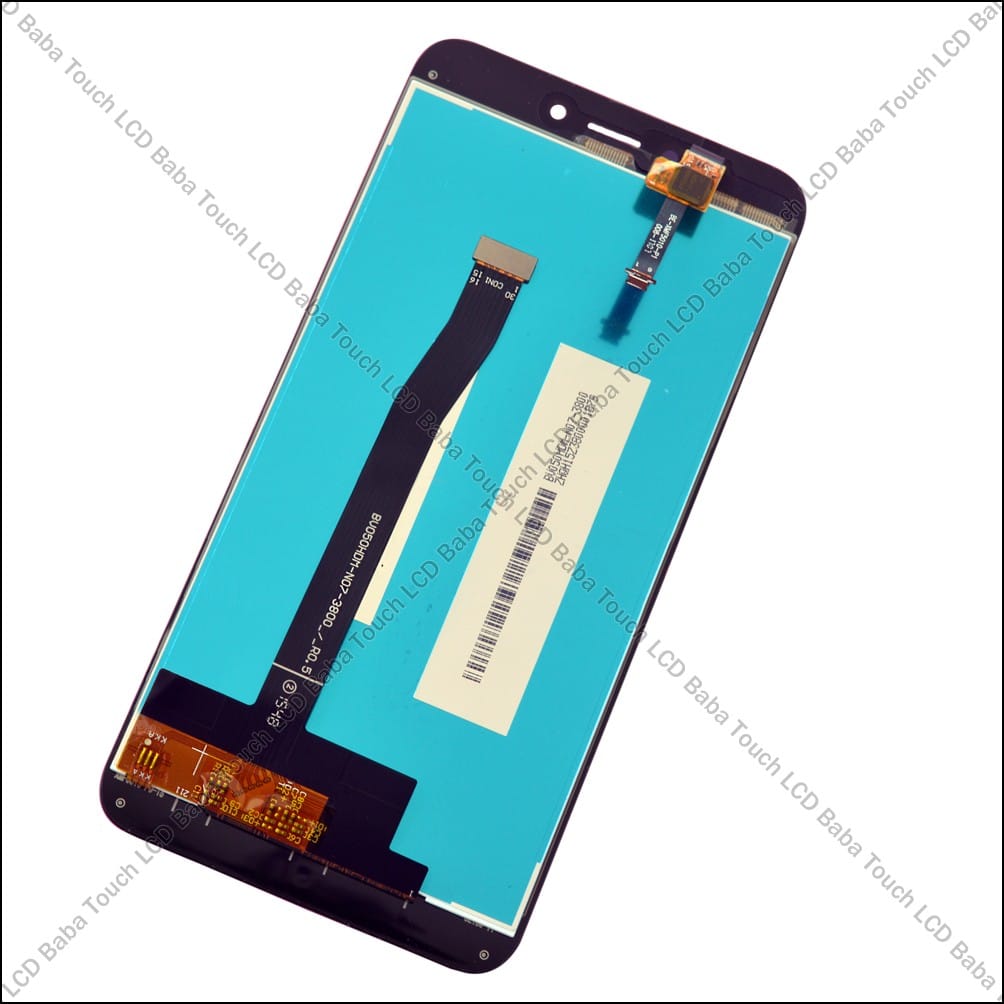 Shipping, Return and Refund Policy
All the products supplied by us come with 30 days return, refund, and replacement guarantee. To return a product, It should be in the same condition as we sent. You can't use or fix the new Redmi 4 display if you want to return it. For complete details about Shipping, Returns and Warranty, please click here.