If you need more information about Redmi Note 5 Pro display price, you are on the right web page. On this page, We offer a 100% original combo of Redmi Note 5 Pro, which you can use to replace a broken display or touch screen glass. Please note that display and touch screen glass both parts are combined, and you can't replace them individually. It is a complete assembly of display and touch screen both parts. Please note that Mi Note 5 Pro or Redmi Note 5 Pro refer to the same model.
In most cases, when you drop your phone, its touch screen digitizer glass gets damaged. Now, even in this situation, when the display is alright, and also the touch digitizer may be working flawlessly, you need to replace the complete combo. That is because the LCD screen and touch screen glass form a single part called Combo. If your phone is still working, It doesn't mean that everything is perfect, and you need to replace only the glass. The broken part is the main touch screen gorilla glass, which is attached to the display.
Many customers want to replace only the touch screen digitizer without changing the display. However, we don't recommend such complex solutions because you pay money to repair your existing display. You are not buying anything new but paying money just for a cheap glass, which is not worth even Rs 100. There are lots of drawbacks of only glass replacement, which we will discuss in the FAQ section below.
See How We Test Each Display
Most people worry about what will happen If they receive a non-working or defective product. We want to give you an excellent reason to buy from Touch LCD Baba. This video shows how we test each display before dispatch. We test our products carefully and then dispatch them to the end-user. There is no chance of receiving a defective product. Still, our 30 days replacement guarantee protects all our customers.
The testing process is very simple and foolproof. We use an actual motherboard of the said model to test the display. In this video, you can see that we open a brand new handset to test the combo and even you can see the complete testing procedure.  This testing procedure applies to each display we ship out to our customers. This is why we are so confident about our products. If a display is working on our motherboard, It will work on yours as well. Watch the video!
Redmi Note 5 Pro Display Specifications
Many customers always want to know about the actual display specifications as It helps them with the buying decision. These are the actual specifications of the Redmi Note 5 Pro display and If you have any additional questions, please feel free to call our helpline at 9587954273.
| | |
| --- | --- |
| | 100% Brand New and Never Before Used Combo of Redmi Note 5 Pro. |
| | 5.99″ Display with 2160 x 1080 Pixels Resolution @ 403 PPI. Full HD+ Resolution. |
| | You can use this combo to replace a broken display or touch screen glass. |
| | It comes as a complete module of display and touch screen glass. |
| | The main touch screen glass has a Gorilla Glass 3 Protection. |
| | It offers the same brightness and clarity as your genuine display |
| | We test every combo on actual motherboard for 100% working! |
| | We offer 30 days replacement and return guarantee on our spare parts. |
| | 100% Hassle Free Returns, Refund, and Replacement. |
| | Ready Stock Available With Fast Shipping. |
| | Cash On Delivery Option Available. |
Frequently Asked Questions
Our customers ask these questions frequently so we are making a list of such questions and answers so that you can get all the answers right away. Our potential customers always ask such questions before ordering the product.
Q. How much does it cost to replace a Redmi Note 5 Pro Display in India?
The price of a display depends on the quality you want to purchase. If you purchase an original display, It will cost you around Rs 2400-2600 while a first copy display (Mechanics also call it OG, first copy, and compatible) will cost you around 1100-1200.
What happens if you buy a First copy display?
Don't expect quality from a first copy display because these are compatible products, and quality is indeed inferior. For your knowledge, these days, 90% of customers buy a first copy display, thinking that It is a pure original one. Later they notice a huge difference in brightness and color reproduction. So, never even think that the original display is cheap, and you are getting gold for silver prices. The colors on a first copy display will be very different, and brightness will be almost 40% of the original screen. It is going to be a real disappointment for the customers who expect the same original quality at this price. Mechanics always misuse the chance and use a poor quality product to charge a low cost from you. You quickly get biased on his side because of the low price.
If you visit a local technician's shop and ask If he has an authentic screen, most of them will answer Yes. However, they have the first copy, and you will realize that only after fixing the display. The cost of such screen replacement is around 1100-1200 in local markets. There is nothing to complain If you consider the price you are paying. Lots of online sellers also sell those first copy displays on big brand's websites for low costs.
What happens if you buy an OEM Display?
The second option is buying OEM (Original Equipment Manufacturer) display that comes from the same manufacturer as your genuine display, and this is what Touch LCD Baba sells. The price for this screen is nearly double If you compare it with the average online rates. The advantage of this display is its quality, as there is no compromise in anything. The colors of the screen are vivid, and the brightness is fantastic (100% Original). There is no difference in the quality if you buy a display from us. Xiaomi Redmi Note 5 Pro OEM display is hard to source, but it is undoubtedly worth the price.
Always keep in mind that If you pay 50% of the authentic display's price, then you will get 50% quality only. Don't expect superb results from cheap parts. One more thing, If you go for a low-quality display, the battery will drain much faster because the lights in duplicate display consume much more battery power. The screen will begin exhausting much power from the battery and thus reducing the battery life. You will need to charge the battery more frequently. To sum everything up, the price always depends on the quality you want to purchase.
Q. Is warranty applicable on a broken display in the service center?
Many people ask this question as they want to claim a broken display in a warranty. To answer this question, the company offers no warranty on a broken display. If you damage the combo accidentally, It is truly your problem. The warranty on the phone has nothing to do with a broken screen. Many other issues like water damage, lining on display, white display are also out of warranty as all these issues are not manufacturing defects.
Q. How can I change only the front glass of the display?
Customers ask this question very frequently as they want to replace only the front glass without replacing the display. It is certainly possible to replace only the front glass, but that is the worst quality solution to the problem. Many customers are running behind only glass replacement without understanding that It is worthless in terms of quality. Do you know that who is making money on glass replacement? The mechanic who is doing it.
Many mechanics are doing the job of replacing the broken glass with a new one, but the outcome is a poor quality display. Mechanics try to convince customers for only front glass replacement due to the simple fact that they make more money on glass replacement. Anyone doing quality replacement will always suggest a combo, and you can even inquire in an authorized service center because they also don't replace the glass. You are responsible for keeping your phone in perfect shape, and a first copy screen will destroy all the quality.
Q. How can I fix Redmi Note 5 Pro screen at home?
It is quite possible to replace the Redmi note 5 pro screen at your home, provided you have some technical knowledge. Watching videos on Youtube does help, but doing the same thing practically at home is a different story. You should know how the display replacement works, how to take out the battery, and during this journey, you will also need some tools like a hot air gun, screwdrivers, gum, etc. So for most people, self-replacement is not the right way to go as an average user is not aware of how the screen replacement works.
For more advanced users, who are passionate about doing this themselves can go for self replacement by watching a Youtube Video. The most preferred and recommended way is sparing your 30 minutes to a mechanic and get it replaced for a small fee like Rs 200. You don't need to buy tools, and If you get it done by a professional mechanic, there is absolutely no risk. Redmi Note 5 Pro is such a popular handset that almost all mechanics have repaired it before, so It should not be a problem for them to fix the new display.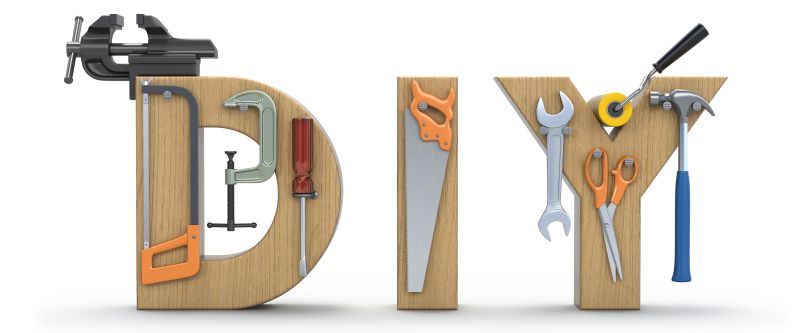 Q. What is the quality of the display available on Touch LCD Baba?
We offer a 100% OEM (Original Equipment Manufacturer) display coming from the same manufacturer who makes for the company. You can expect the 100% same colors, quality, brightness, and smoothness. Our display also supports multi-touch, double tape to wake up, and all such features supported by the Original display. We also guarantee that you won't face any issues while playing games like PUBG.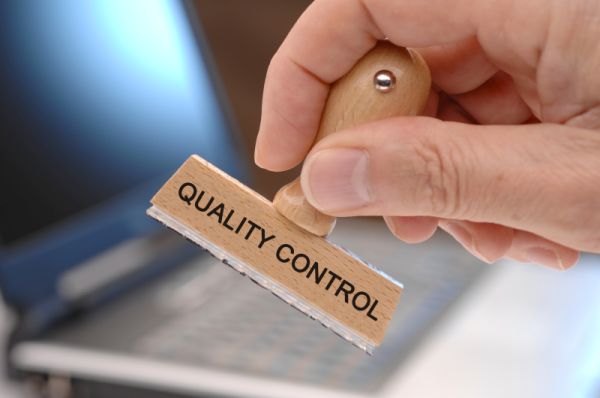 Q. What happens If the product gets damaged during transit?
We pack our products very carefully and use all types of measures to protect the content from getting damaged. Still, we take full responsibility for any damage during transit. Although the product never comes in scratched condition yet if you always worry about damage during transit, you can take a video when you open the parcel.
First of all, we wrap the product in bubble wrap and then place it inside a hard plastic box. The box is strong enough to protect the display from damage. We put that plastic box inside the cartoon, and on the sides, we use thermacol sheets as an additional layer of protection. Then everything is sealed using a waterproof plastic bag, and we also use our branded tape so that content is always safe.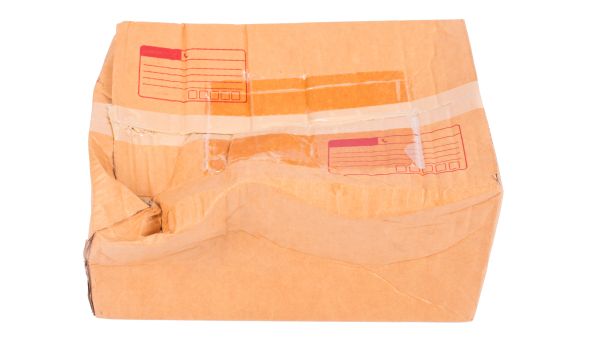 Q.

Is it worth changing my Mi Note 5 Pro broken screen outside an authorized service center?
Yes, If you replace your broken Redmi Note 5 pro display with an original one. If you buy an OEM (Original Equipment Manufacturer) LCD display and use it in your phone, you will save nearly 2000 rupees on the screen replacement while the display quality will also be the same as the factory display. If you want to have the first copy, then you can buy it locally. OEM spare parts can save your money while also maintaining quality.
Shipping, Return and Refund Policy
All the products supplied by us come with 30 days return, refund, and replacement guarantee. To return a product, It should be in the same condition as we sent. You can't use or fix the items If you want to return them. For complete details about Shipping, Returns and Warranty, please click here.