Mi Mix 2 is a flagship phone having a great design, and we've seen people really appreciate its front camera. On this page, we offer a 100% original and brand new battery back door for Mi Mix 2. If you also need a back panel to restore your phone's beauty, you'll certainly appreciate this product.
Mi Mix 2 phone was launched in 2017, and if you've already used it for a few years, you'll surely have lots of scratches and abrasions. You really can't prevent wear and tear issues, but lots of customers have the phone in 100% original condition, but the phone looks ancient due to the back panel issues.
To overcome this problem, the Mi Mix 2 back panel replacement is the perfect way to go. On this page, we'll discuss Mi Mix 2 battery back door and answer all the questions ghosting in your mind. You can also call us directly at 9587954273 and ask any questions.
Why should you replace the Mi Mix 2 back panel?
The back panel replacement is mostly related to cosmetic issues. People often keep using the phone with a broken back panel and even apply tapes and other stuff on the broken area to prevent further damages. This is a short-term approach, and complete replacement of the back panel is a permanent solution to the problem.
As a human being, we often drop the phone and that often results into physical damage. The Mi Mix 2 back panel is not an expectation to this and if you drop the phone too frequently, the back panel will chip off from various places. A broken back panel puts a bad impression when you take out the phone in front of your colleagues and family members. That's why most people want to replace it so that they don't have to go through the embarrassment of having a broken back panel.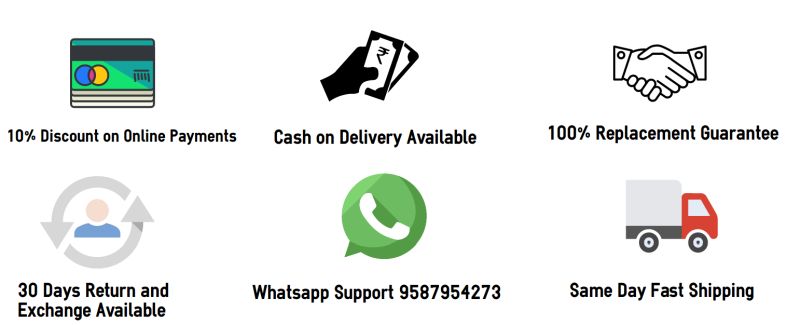 Mi Mix 2 Back Door Specifications
| | |
| --- | --- |
| | This back panel is 100% original, exactly the same as you get with a brand new phone. |
| | The Mi Mix 2 back panel is also called as back housing, battery back door and back cover. |
| | It fits 100% perfectly because it is a original battery back door. |
| | The adhesive is pre-applied to the back door so that you can stick it easily. |
| | You just need to remove the protective film of the adhesive and you can easily paste it. |
| | All the back panels are 100% fresh and examined for even the smallest defects. |
| | If you replace the back panel, you'll feel like you bought a new phone |
| | It is not a single tone back panel but it is as shiny and vibrant as the original is. |
| | Our QC team verifies the quality of the product before shipping it to the clients |
| | The stock of Mi Mix 2 back panel is readily available and shipping time is fast. |
| | You can order the product using Cash on Delivery or Online Payments. |
Questions and Answers
Q: What is the price of the Mi Mix 2 Battery Back Panel in India?
A 100% original Mi Mix 2 Battery Back Panel/Back Door replacement costs around Rs 1400-1500. Please note that cheaper back panels will never fit properly, and they feel so trashy.
Q: Why cheap back panels can't fulfill the requirement?
If you replace the original Mi Mix 2 back door with a duplicate one, forget about the satisfaction. The back panel locks into the backside metal frame of your phone, and duplicate back panels come with smaller locks and never fit properly. The back panel will stay suspended in the air, away from the bezel, and looks very awkward. We all know that proper fitting is essential, and that's not viable with duplicate parts.
Q. Do I also get the adhesive film with the original back door?
Yes, the foam adhesive is already present on the original back panel, and you can easily stick it at home. You need to peel off the protective layer of adhesive and stick it directly to your phone. Ensure that you peel off all the protective layers of adhesive at once, all around the corners and from the camera section.
If you forget to peel off the protective film from one particular layer and stick the back panel, you will have difficulty making things right. The adhesive on the back panel is original foam adhesive, as it comes with original back panels. The satisfaction is 100% guaranteed.
Q. What are the differences between the original and copy back panels?
We know that all customers don't want to purchase quality stuff. Many people buy low-quality cheap stuff, repair the phone, and sell it to a novice person or take advantage of the exchange offers. That's why duplicate back panels are easily available for Rs 300-500. Here are some quality differences between both :
The original back panel fits properly while the duplicate one doesn't.
A duplicate back panel comes in a single color tone, while the original is as vibrant and shiny as the original one.
The adhesive on the original back panel is very spongy and strong, while the duplicate adhesive is very lousy.
The original back panel is very accurate from every aspect, while the copy is not.
If you apply a duplicate back panel, the phone starts looking weird due to big color changes.
The color shades of a duplicate back door are totally different from the original one.
All in all, we don't suggest cheap quality back panels if you love quality stuff. In case you don't want to invest much, you can certainly buy the local products at low prices but don't expect the same quality as before. There is absolutely no comparison between the copy and the original.
Q. Is there any chance of breakage during shipping?
It is solely our responsibility to deliver the products to you in 100% brand new condition without any damage. We use hard plastic boxes to pack our products accompanied by a cartoon and other protective materials.
Even if the part is very small, we'll still use the same mechanism because proper packing is very important. Even after taking such measures, each parcel is insured during transit and customers don't have to worry about anything which happens during shipping. If you face any issues, please contact us and we'll gladly resolve the problem.
Mi Mix 2 Battery Back Door / Back Panel Photos
These are the actual images of Mi Mix 2 back panel. As you can see, the adhesive is already applied and you just need to peel of the protective films and paste the back panel to your Mi Mix 2 phone.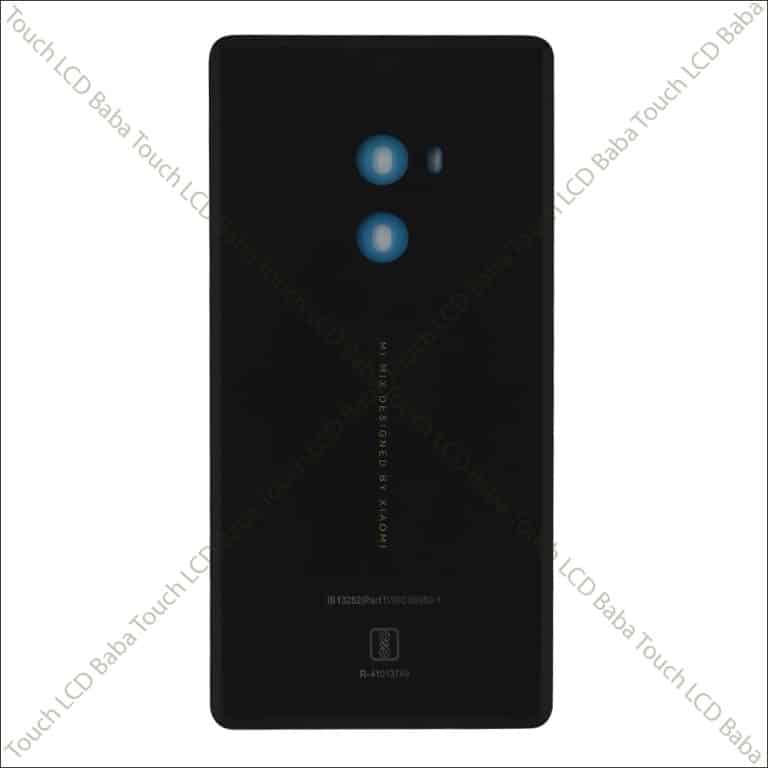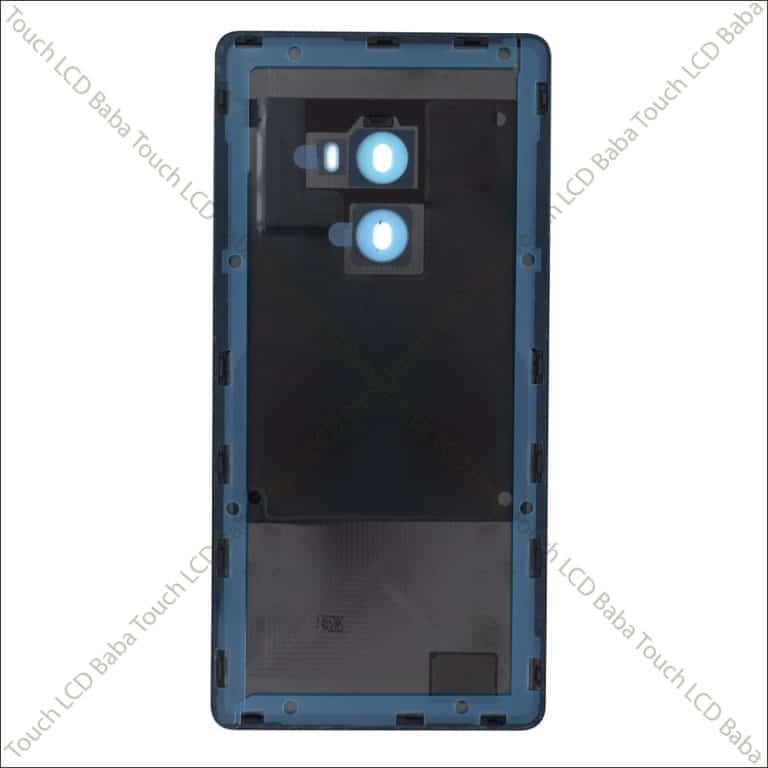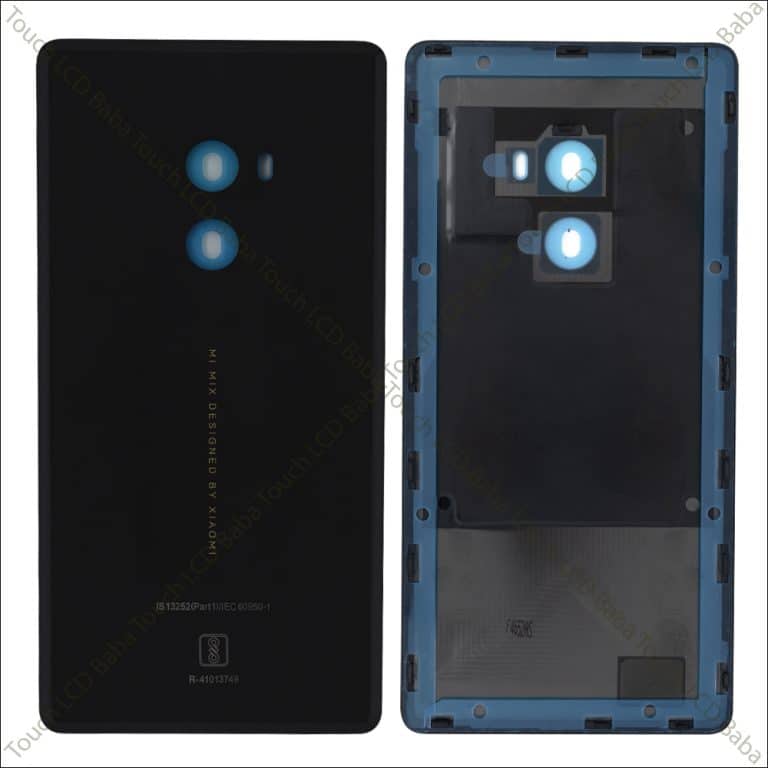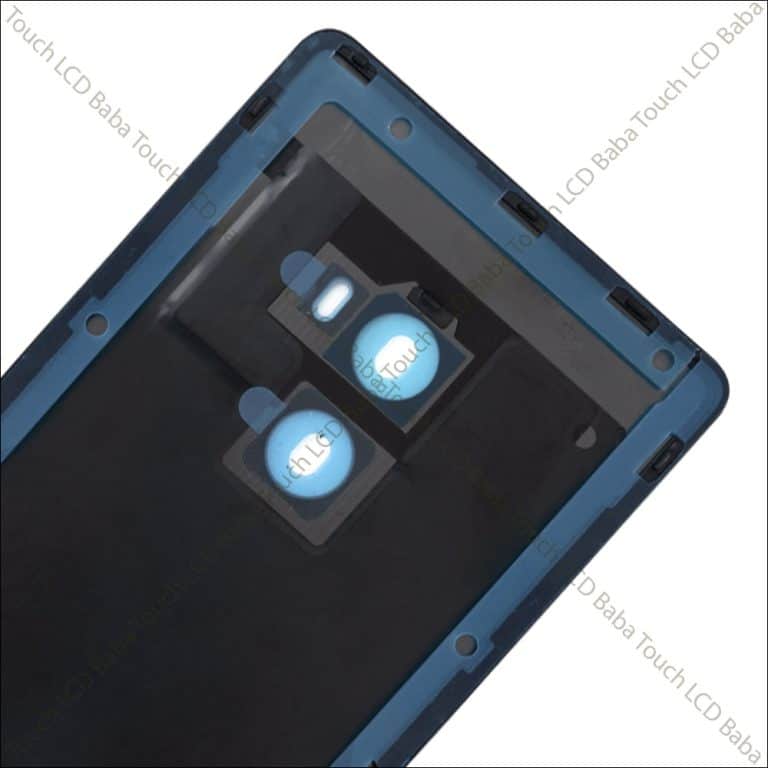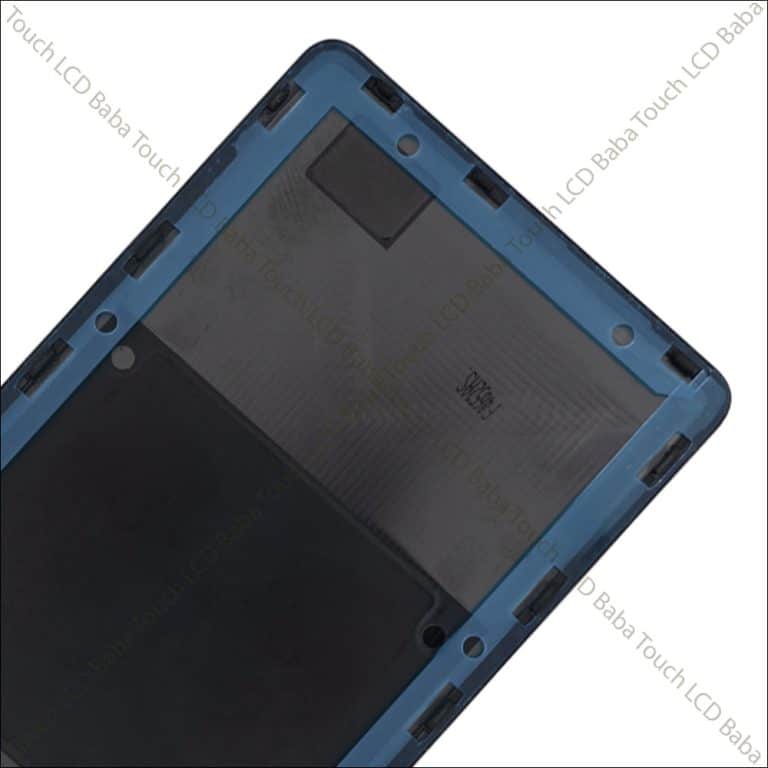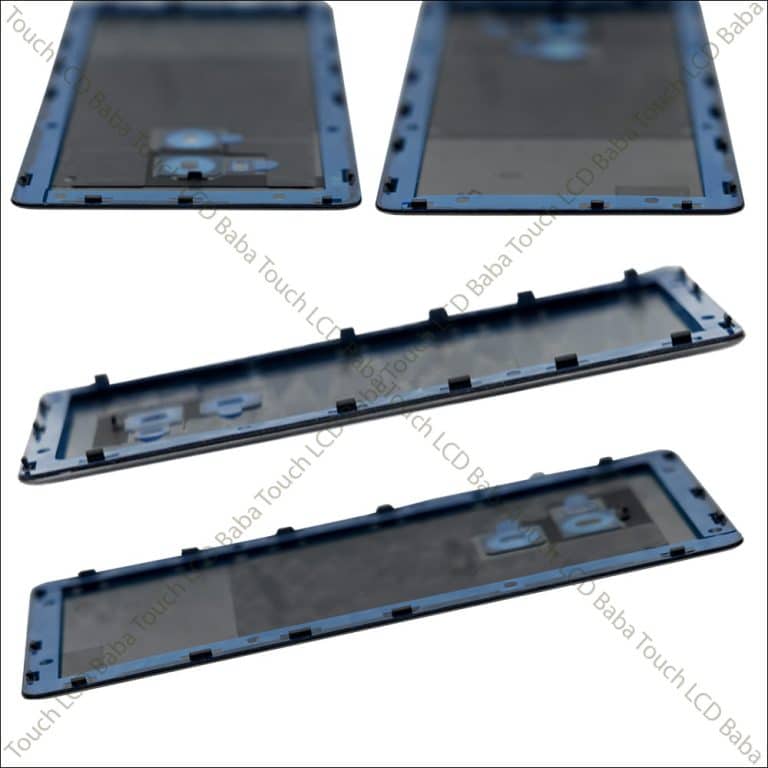 Shipping, Return and Refund Policy
All the products supplied by us come with 30 days return, refund, and replacement guarantee. To return a product, It should be in the same condition as we sent. You can't use or fix the items If you want to return. For complete details about Shipping and Returns, please click here.