The Redmi K20 is a versatile phone, and this page is all about the display replacement of this phone. We spend so much time with our phones, and our daily routine is reliant on these devices. Whether it is the morning alarm or connecting with friends, we can't imagine life without mobile phones. When we wake up early in the morning, we all check messages and carry our phones all around with us, and sometimes, an inadvertent drop results in a cracked display or touch screen glass.
The Redmi K20 display is not an average display but a very high-quality AMOLED screen. You can't simply buy any screen from a nearby shop and expect everything to work perfectly. The in-display fingerprint functionality doesn't work in low-quality products, and that's why finding an original Redmi K20 display can be truly bothersome. On this page, we'll answer all the important questions regarding the Redmi K20 display.
What is the meaning of the Redmi K20 Display Combo?
A display combo's simple meaning is a complete unit of the display and touch screen digitizer glass. There was a time when the display and touch screen glass were separate spare parts, and you could easily replace them individually. There have been some great advancements in technology in recent years, and even the fingerprint scanner works within the display.
This advancement is great for a device's usability experience, but the display replacement is costly in case of damage to the display. Now you can't replace the parts individually, and all the hacks which claim to do so are a failure in terms of quality. Even if you replace the touch screen glass individually, you'll never get the same quality again. Later on this page, we'll have a complete section regarding glass replacement.
The first question of all customers – Will the in-display fingerprint work?
Lots of customers call us every day and ask about the new Redmi K20 display. They want to purchase the display, but they are worried if the in-display fingerprint sensor will work on not. The in-display fingerprint scanner is very convenient to use, and if you are used to this feature, you'll find the pattern unlocking very hard to use. Customers don't want to sacrifice the in-display fingerprint scanner, but this feature works only on the original AMOLED screen.
The good news is, the fingerprint scanner works perfectly on our display without any issues. You need to make sure that you assemble the new display correctly and align the fingerprint reader and the display's circle properly. We have tested this functionality here, and everything works flawlessly without any problems. If you purchase an original AMOLED display from us, you don't have to sacrifice any of the display's prominent features.
Redmi K20 Display Specifications
| | |
| --- | --- |
| | This display is 100% original, tested and suitable for Redmi K20. |
| | The Redmi K20 display size is 6.39″, then display type is Super AMOLED and the resolution is 1080 x 2340 pixels. |
| | The main touch screen glass comes with Corning Gorilla Glass 5 protection. |
| | We sell only 100% original AMOLED display and fingerprint scanner also works perfectly. |
| | You can see the transparent round figure in the display for the fingerprint reader. |
| | The proximity sensor also works perfectly and you won't face any issues during calls. |
| | We always test each display for 100% perfect working before dispatch. |
| | We buy our stock from the OEM manufacturers to ensure 100% original quality. |
| | You can also test the new display before assembling and ensure its working condition. |
| | The stock is readily available with us, and turnaround time is very fast. |
| | You can place your order using Cash on Delivery or Online Payment (additional 10% discount). |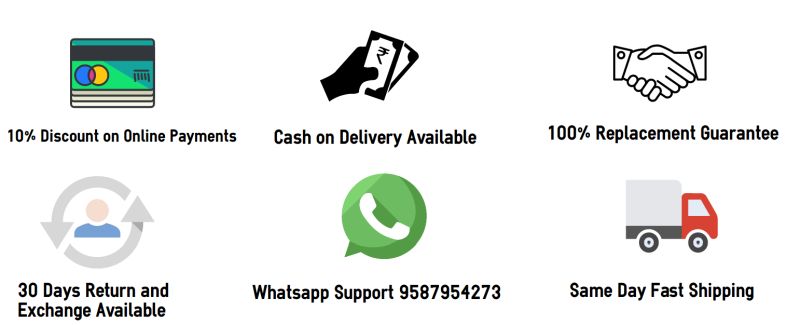 When the in-display fingerprint scanner doesn't work?
The fingerprint scanner doesn't work in TFT/Incell quality screens because there is no provision for this feature. If you wonder what the TFT/Incell quality screen is, please be informed that many customers are looking for cheap deals. For targeting such customers, the third party manufacturers have constructed a duplicate screen with much lower quality, and several features of the display don't work. People still buy this display because they are ready to sacrifice the fingerprint scanner and the display's quality in favor of a low price.
There is no provision for the fingerprint scanner in the TFT/Incell quality screens, and the proximity sensor also doesn't work. If you visit the local market, you'll be quoted around Rs 2000 for the display replacement, but the fingerprint scanner will not work. People think that the price is excellent, and they are prepared to sacrifice the in-display fingerprint scanner and ready to live with the pattern lock.
Customers think that only the fingerprint scanner will not work in the TFT display, but the display quality will be equivalent to the original. That is also not true because those so-called first copy screens are designed to fool customers and attract more business. If you are happy with a degraded quality display because of budget issues, you can surely purchase the lower grade screens. The original display type is Super AMOLED, and TFT/Incell display's quality is around 40% of the original one, so you are settling for a much lower quality display. If this is exactly what you want to do, that's fine.
Combo Replacement Vs. Only Glass Replacement
In most cases of accidental drops, only the upper side layer of touch screen glass breaks, and the display stays functional. We receive lots of calls from customers who are under the impression that everything is fine with their phone, but just the glass is broken, and even the touch screen is working fine. Please note that the touch screen will always continue to work after the breakage in AMOLED screens because the touch screen functionality is layered on display itself, and the breakage of the glass doesn't cause any harm to that. If you are thinking about the only glass replacement, it is another low-quality solution.
The glass replacement is based on using a duplicate glass and salvage the old display using cheap quality techniques. Technicians often tout such workarounds because it is easy money for them, and they can easily sell a product worth Rs 100 to the customers for Rs 1500, including labor charges. So the glass replacement is a money-making machine for them, which is the only reason for the recommendation.
The glass replacement often fails and results in a completely damaged display. Even if successful, the display's quality takes a nosedive because of harsh manual activity on display. The common problems are lots of small dust particles inside the display, yellow and white spots, waves in the display, low brightness, and a completely changed brightness tint.
On the other hand, the combo replacement is like replacing a broken Redmi K20 display with an original display, the same as you were using. So there is no chance of any quality degradation, and that's why we suggest this solution to all our customers. It is exactly how the service center replaces the broken screens without any shift in the screen's overall quality.
Common Customer Questions
Q: How much does it cost to replace a broken Redmi K20 display in India?
The price of a 100% original AMOLED display replacement for Redmi K20 is around Rs 5800-6000. If you buy a first copy TFT/Incell screen replacement, then the folder/combo costs about Rs 2000-2200 in India. The in-display fingerprint scanner works perfectly with the display sold on this page but doesn't work with first copy screens.
Q: Do you provide the AMOLED display or the TFT display?
We sell a 100% original AMOLED display which supports the in-display fingerprint functionality. The TFT screens are available for low prices, but you've to sacrifice a large chunk of the display quality and the fingerprint scanner. The colors are totally different in the TFT/Incell quality display, and you'll feel like you've bought a low-quality phone.
Q: What is the meaning of OEM display, and how does it help?
The OEM (Original Equipment Manufacturer) display is the same as it comes assembled with a brand new phone. The OEM is a manufacturing entity that supplies original screens to the company, and products that come from this manufacturer are 100% pure original, and the quality is identical to a brand new phone. If you purchase such products (and this is exactly what we sell to our clients), you can enjoy the original display without any degradation in quality.
Q: Is it recommended to assemble the display at home?
We don't recommend assembling the display at home because it is not child's play. The AMOLED screens are very fragile, and assembling them takes patience and expertise. You can easily take out the broken display; that's fine but pasting the new display and aligning it properly to the fingerprint scanner requires some expertise.
We don't say that it is overly complicated, but it is tough for newbies to do everything correctly on the first attempt. Surely, lots of YouTube videos are there to help you, but it is still not worth taking risks and saving a trifling amount. It is a good idea to visit an expert technician and have him assemble the display on your behalf for a small fee.
Q: Do you have only the touch screen glass available?
We are sorry, but only the touch screen glass is not available with us. Although it is very easy to source yet as we don't deal with counterfeit products, we've decided not to sell such products. If you purchase only the touch screen glass, it will not help you in any way because you can't replace it yourself. The technicians use their own material so they won't' accept one from you.
For your information, such copy touch screen glasses are available for less than Rs 100, and they don't come with Corning Gorilla Glass protection. So if you try to make use of such a delicate glass, the glass will continue to break every month, and you'll be stuck into repeated glass replacements.
Q: Is this display 100% original as it comes with a brand new phone?
Yes. The display on this page is 100% original AMOLED, the same as you get with a brand new phone. It is an AMOLED display that comes with the original Corning Gorilla Glass 5 protection and supports the under-display fingerprint reader.
Q: What if the new Redmi K20 display doesn't work as desired?
We test each display for unflawed working before dispatch and leave no stone unturned. To test the display, we use an actual motherboard of Redmi K20 and test the display in a real-life environment as our customers would do. This testing is very effective in isolating defective screens even before they go out from our warehouse.
When you receive the product, you also get a 30 days interim period to test it. You can easily test the display without assembling it on your phone and verify the working condition. Please note that you must not remove the screen guard or paste the display before testing it first. A used product is not eligible for a return or replacement.
Redmi K20 AMOLED Display Photos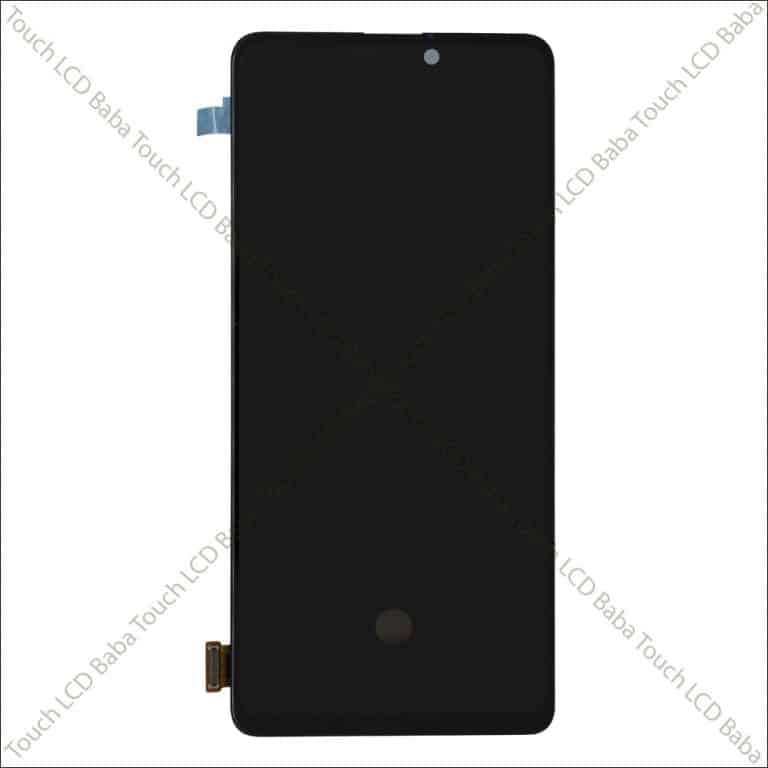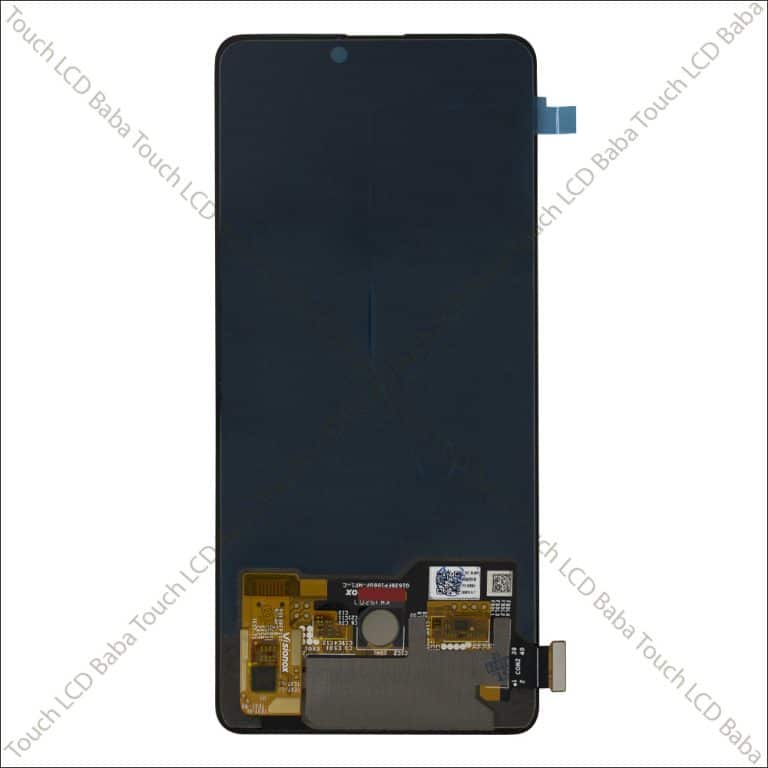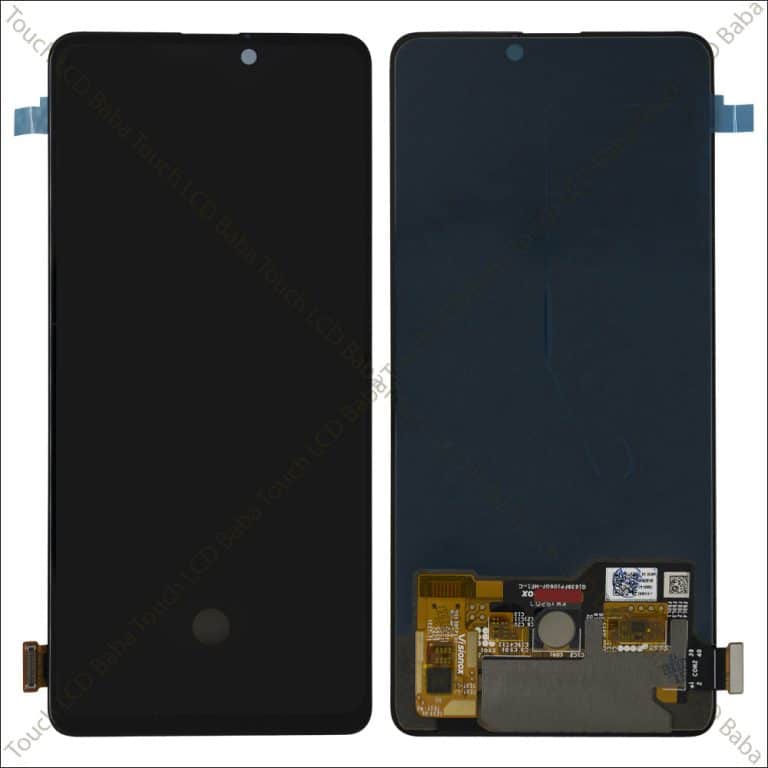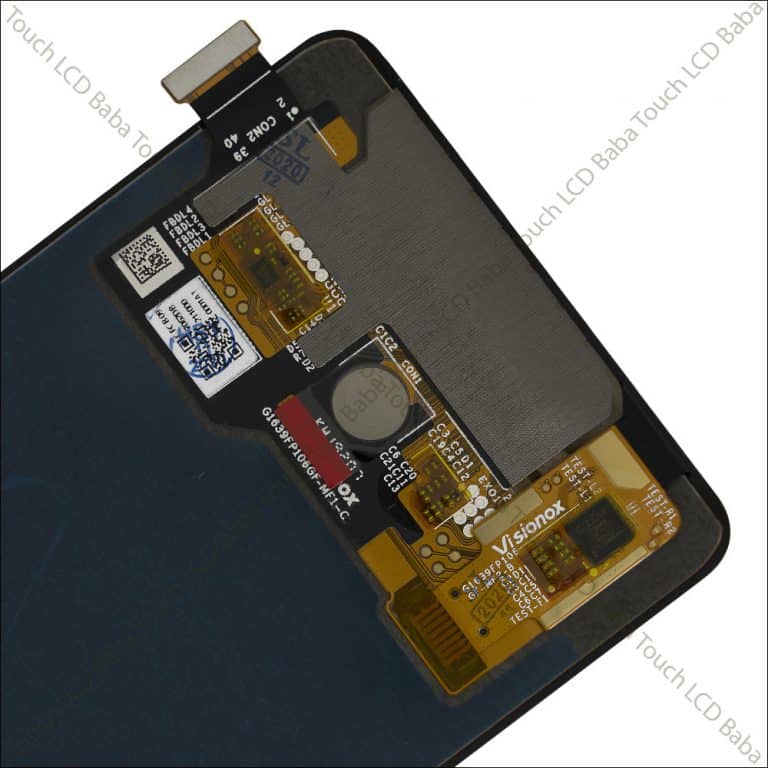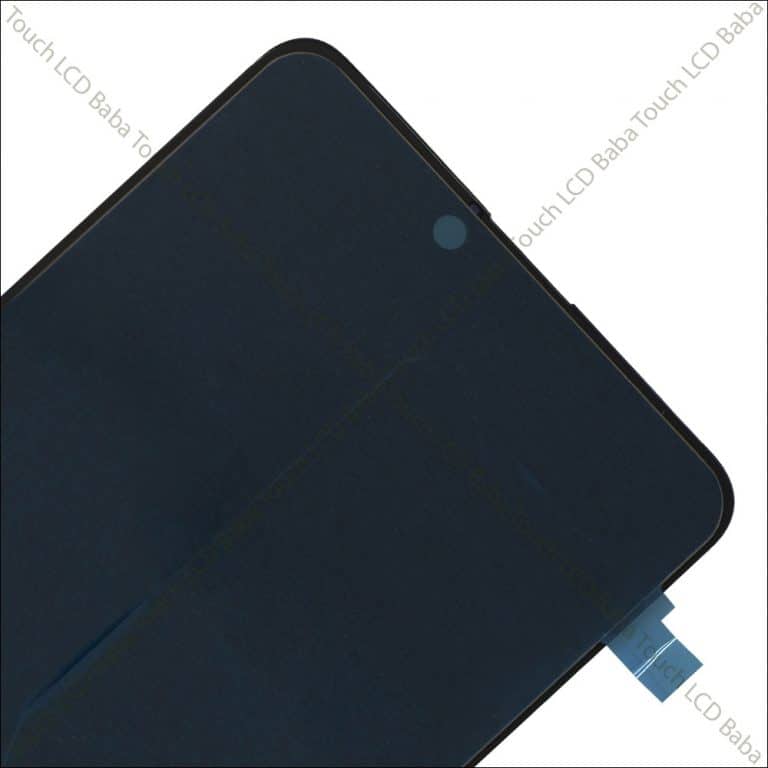 Shipping, Return and Refund Policy
All the products supplied by us come with 30 days return, refund, and replacement guarantee. To return a product, It should be in the same condition as we sent. You can't use or fix the items If you want to return. For complete details about Shipping and Returns, please click here.