A broken Redmi Note 10 Lite display is a very common problem, but luckily you can easily overcome the problem by replacing the display unit. On this page, you can purchase a brand new display and touch screen combo for Redmi Note 10 Lite and overcome all the display and touch screen glass-related issues. We all use the mobile phone for payments, entertainment, and communication purpose, and the situation becomes very tough when the phone is not in the right shape.
You might feel very disappointed when this happens, but there is an easy way out. You can buy another original display replacement for Redmi Note 10 Lite and restore your phone's working condition. Buying an original display combo costs a lot, but that's the only way to restore your phone's immaculate condition. On this page, we'll enlighten you about all the aspects of the Redmi Note 10 Lite display replacement so that you can make an informed decision.
Redmi Note 10 Note Lite Display Specifications
| | |
| --- | --- |
| | This display is 100% original, tested, and suitable for Redmi Note 10 Lite, model number 2109106A1I. |
| | The Redmi Note 10 Lite's display size is 6.67″, the display type is IPS LCD, and the resolution is 2400 x 1080 Pixels. |
| | You can use this combo to overcome all the display and touch screen glass-related issues. |
| | Our team tests and verifies each display for perfectness before shipping. |
| | You get 100% original colors, quality, and brightness as your factory-fitted display. |
| | We buy our stock from OEM manufacturers to ensure 100% original spare parts. |
| | You'll not face any quality degradation issues because the display is 100% original. |
| | You can easily test and verify the new display's quality before installation (without fixing). |
| | This display perfectly works with all Redmi Note 10 Lite phone variants. |
| | The display replacement is readily available in stock and the turnaround time is very fast. |
| | You can place your order using Cash on Delivery or Online Payment (an additional 10% discount). |
What is a Redmi Note 10 Lite display combo?
A display combo is a brand new unit consisting of the inner display and front layer of touch screen digitizer glass. To reverse the damage, you need to replace the broken display with another original display combo, and that's how it works. Please note that all original screen replacements are not equal in quality, so you should always proceed cautiously.
Please also note that the inner IPS LCD and front layer of touch screen glass come in close conjunction. Even if you've damaged only the display or touch screen glass, you still need to replace the complete display combo. It is possible to replace the parts individually, but you'll not get the same original display quality. We'll discuss the glass replacement in the next section.
Is glass replacement a worthy solution to a broken display issue?
A glass replacement is a workaround to repair the broken display, and it is not a permanent solution. When only the touch screen glass cracks and the inner display stays in good condition, customers prefer to replace only the glass and reuse the inner display. That is possible, but you will not get the original equivalent quality, so glass replacement is not a worthy solution.
The glass replacement relies on replacing the original glass with a duplicate one; hence the quality degradation is unavoidable. The original display loses its quality because of heating, cleaning, and other strenuous activity, which is mandatory for replacing only the glass. You'll not get the same punchy colors, quality, and brightness when the display goes through harsh activity.
After glass replacement, the original touch screen glass no longer protects your phone, and a duplicate glass is very fragile. So now your phone is less durable than before, and even a subtle drop will break the touch screen or the inner display. Considering the long-term aspects, you should always purchase the original display replacement. If you purchase original spare parts, you invest a little extra initially, but you can enjoy long-term benefits.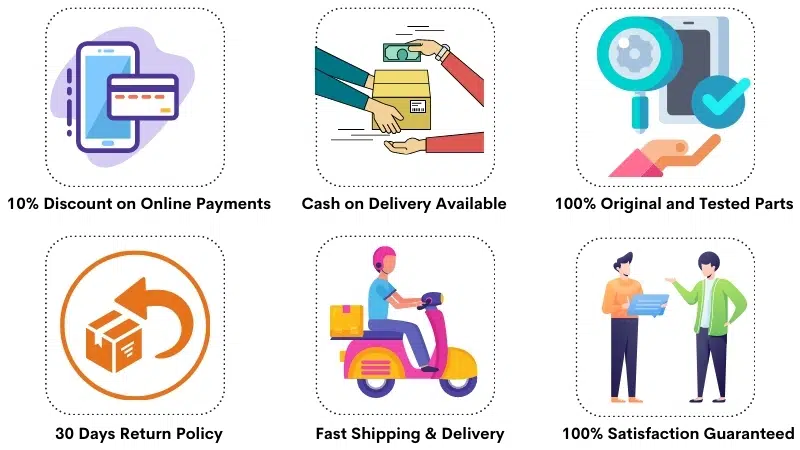 Frequently Asked Questions
Q: How much does it cost to replace a broken Redmi Note 10 Lite display in India?
The price of a 100% original Redmi Note 10 Lite display replacement is around Rs 3400-3500. If you want cheaper products, you can go for duplicate screens that cost around Rs 1500-1800. You'll not get the original quality with duplicate screens, but at least you can use your phone.
Q: Should I replace only the glass or the whole combo?
The most appropriate method to replace a broken display (or touch screen glass) is to replace the complete display unit. These are temporary solutions if you buy a first copy display or replace only the touch screen glass. You'll run into display issues within 1-2 months, and then you must repeat the process and spend more money.
If you purchase an original display replacement in the first instance, you can enjoy all the goodies without worrying about the display quality and future problems. Therefore, buying original screen replacements is the right way, but you can opt for other workarounds if you are on a low budget.
Q: Is this display combo compatible with Redmi Note 10 phone?
Please note that Redmi has launched two different models with closely matching names :
Redmi Note 10 (comes with AMOLED display)
Redmi Note 10 Lite (comes with IPS Quality display)
The product on this page is suitable only for Redmi Note 10 Lite and will not work with other variants. Therefore, please double-check your phone's model number before placing an order. If you want to buy a display for Redmi Note 10 (instead of Redmi Note 10 Lite), please visit this page.
Q: I found some cheaper options on other websites. What are they?
Other websites offer low-price screen replacements, but they are all duplicates, better known as a first copy. It would help if you did not keep high hopes for such products because their price will always be per their quality. Some customers falsely assume they will get a 100% original product for a throwaway price, but that never happens. All the cheaper options yield a duplicate display, and that's a well-known fact.
Q: Why is the original Redmi Note 10 Lite display not available for low prices?
The original display offers many benefits you'll never enjoy with a counterfeit product. The original Redmi Note 10 Lite display comes from OEM manufacturers, and they use the highest quality material to craft the new display. The touch screen glass's quality is paramount, and the display's light is excellent.
These manufacturers have a dedicated department to test all the screens for flaws or manufacturing defects. As these screens go in brand new phones, the manufacturer doesn't leave any stone unturned to ensure immaculate quality. Quality control is very strict, and malfunctioning products can never hit the market.
The manufacturer spends much on quality material, manufacturing, testing, and transportation. That's why the price of an original Redmi Note 10 Lite display is high, and even at a high price, the availability is limited. The manufacturers can't even cope with the demand, but a limited quantity is available for sale, and shortage also contributes to soaring prices.
Q: How can I test the display myself at home?
You can easily test and verify the working condition of a display before installation. To do that, please follow these steps :
First, please decouple the back panel of your phone.
After that, open all the screws from the motherboard section.
Locate the old display's connection and gently eject it.
Connect the new display's flex to the motherboard in the right direction and turn on the phone.
You can easily test the display like it's assembled on your phone.
Please note that you don't need to fix or paste the display to test it. Connecting the display's flex cable to your phone's motherboard can thoroughly test the display and use the touch screen functions. After verifying everything, you can proceed or the final installation.
Q: Can I return the display after installing it?
No. You can't. We don't accept used products in any circumstances, and there are no warranties after installation. Please note that a display can go bad for many reasons, and none of them are controllable by the seller. That's why the warranty is limited to testing the display before installation. After verifying the perfect condition of the display yourself, later you can't say that it was not good and we must accept the return.
Q: Do you test the new screens before shipping to the customers?
Yes. We test all the screens before shipping, which is part of the process. To simulate the testing process, we use a motherboard of Redmi Note 10 Lite to test the screens so that our customers don't face any problems afterward. If a display works perfectly on our phone, it is bound to work on your phone as well. It is possible to eliminate 99.9% of cases of defective products by testing the screens properly.
Q: Are you affiliated with the official Redmi service center?
Many customers call us and confirm if we are speaking from the official service center because they need some help. Even a few will argue that they found the number online and why we deny that we are not from the official service center. To clarify, we have no affiliation with the Redmi service center and work as an independent mobile phone spare parts dealer. If you need a display replacement for your Honor 10 Lite phone, you can order it and get doorstep delivery.
Q: I have trust issues with online shopping. How can you convince me?
It is common for us to meet with customers who have so many trust issues. They see faults in everything, and we feel that they had probably burned their hands by buying the wrong products or making the wrong decisions in the past. Because of their own bad decisions, they want other entities to prove their products and convince them.
Most trust issues appear when a customer gets the wrong product or hears bad words about online shopping from friends or relatives. However, in most cases, the customer's greed is responsible for a bad experience. Your friend might tell you that he ordered an original display and got a duplicate one from a particular website. Still, he won't' tell you that he wanted to get the original display for Rs 1200 while the official service center or other entities quoted around Rs 5000 to him.
Investing your money with the right people and avoiding surreal deals is your responsibility. If you easily get convinced of low-priced products and expect them to work like the original, you'll never be satisfied with online shopping. Always ensure purchasing from the right companies that offer a return period and are easily contactable. You can always search for unboxing and other reviews on YouTube, and you'll get a general idea bout the company's policies.
Redmi Note 10 Lite Display Photos
Please refer to the images below to see the actual product photos. As you can see, the display and touch screen glass are both combined and form a single unit.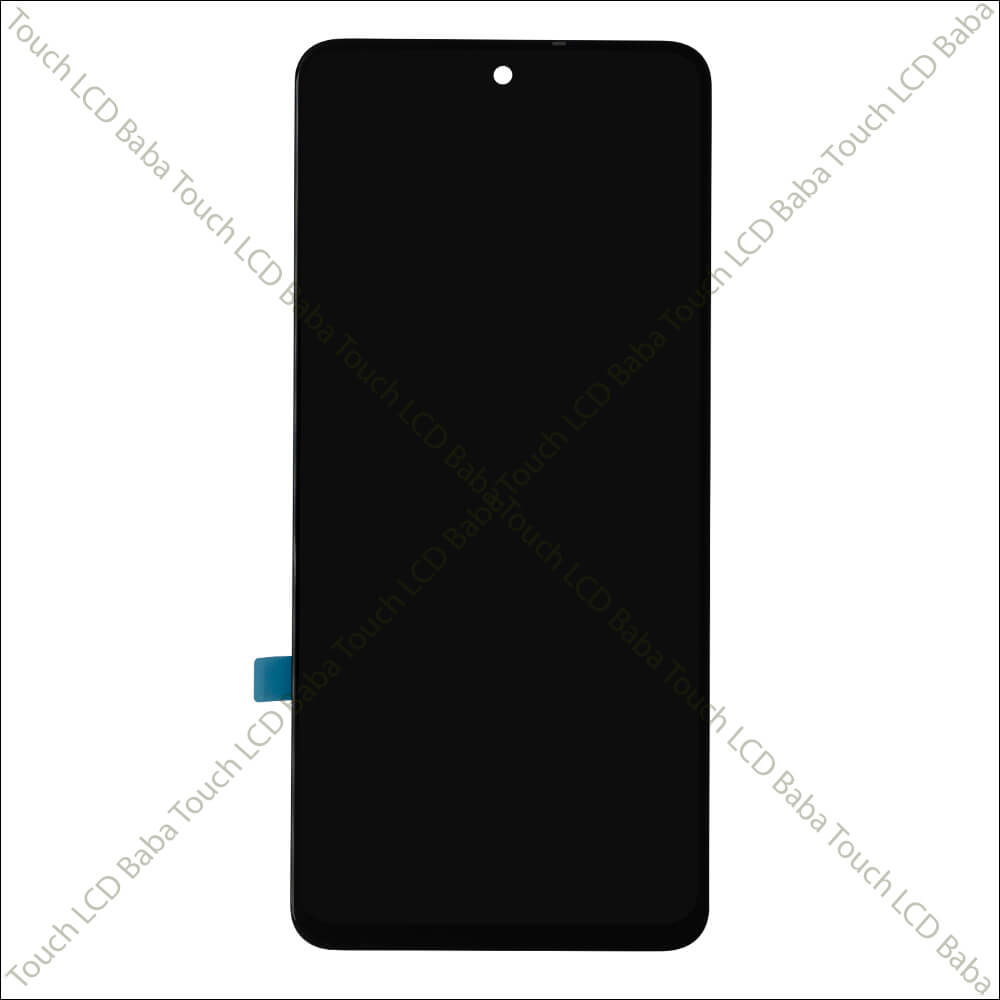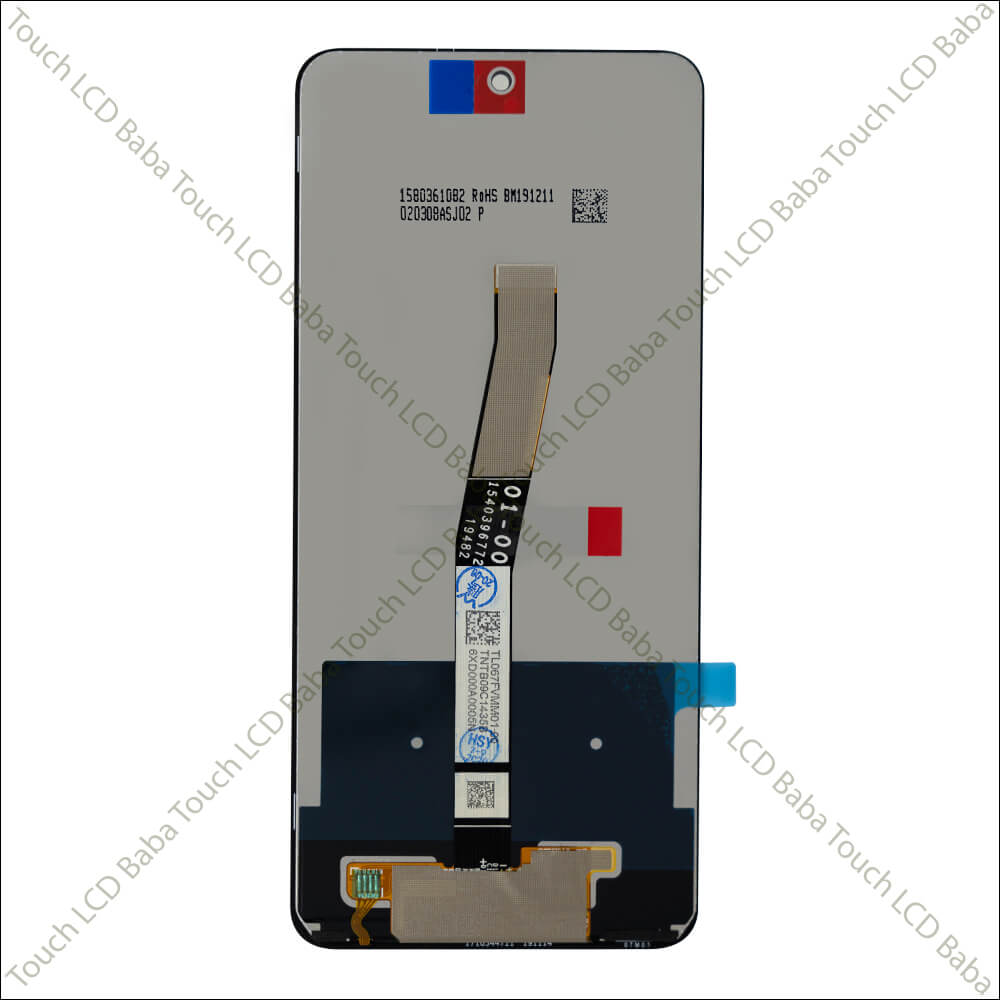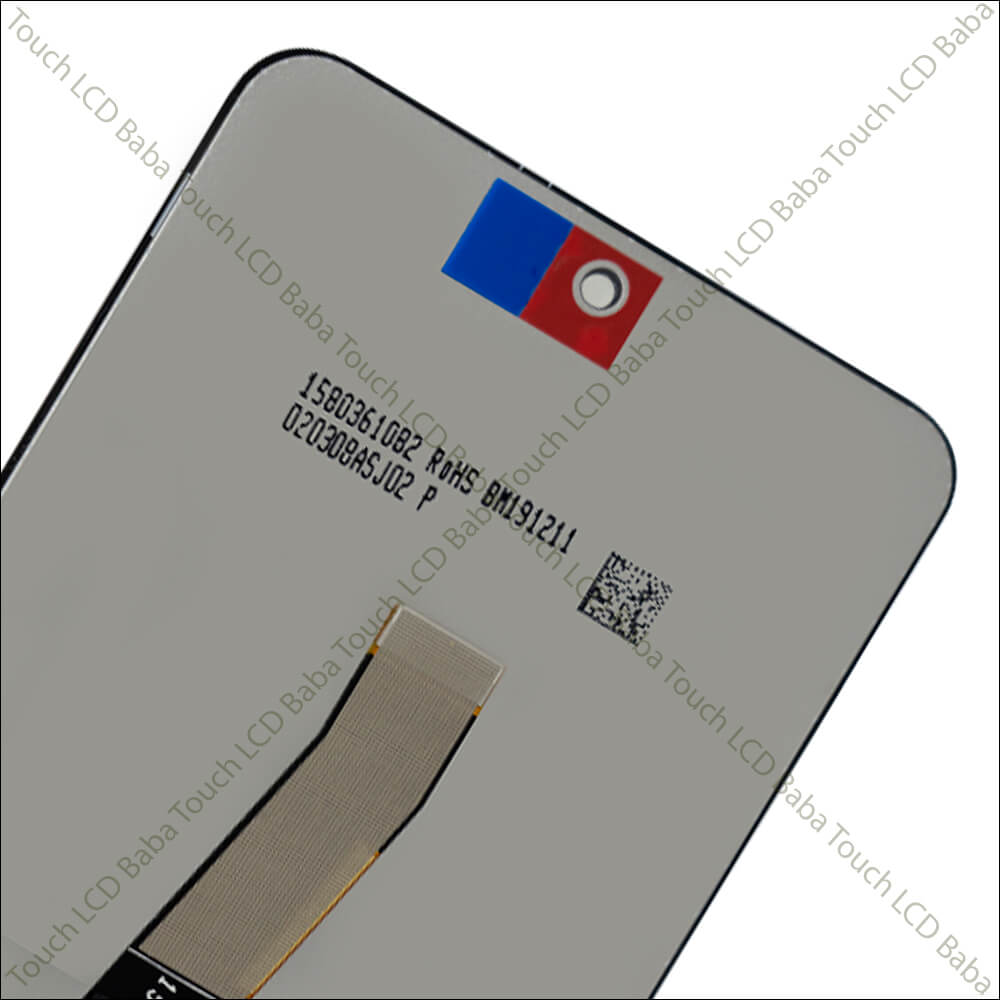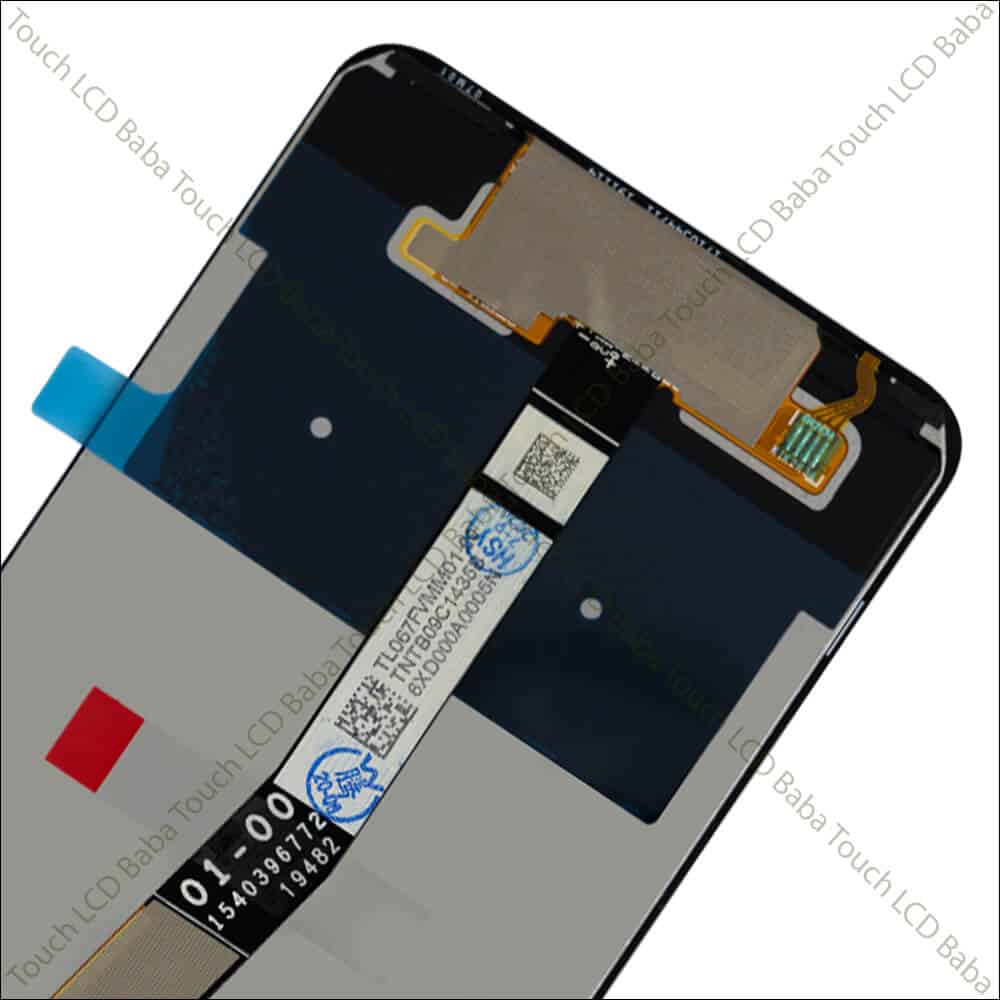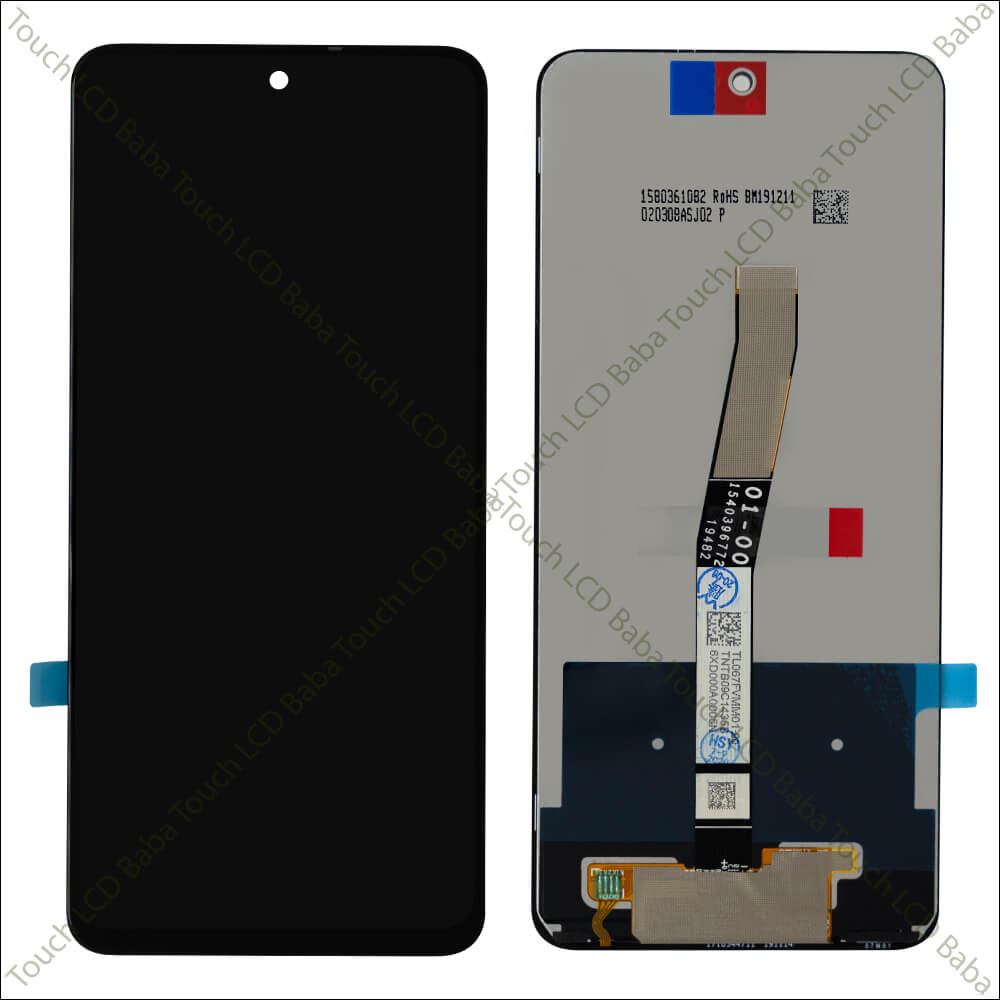 Shipping, Return and Refund Policy
All our products come with 30 days return, refund, and replacement guarantee. To return a product, it should be in the same condition we sent. You can't use or fix the new Redmi Note 10 Lite display if you want to return it. For complete details about Shipping, Returns and Warranty, please click here.