If you arrived here searching for the Xiaomi Mi 9T display combo, you've found the right product for your needs. Xiaomi didn't launch the Mi 9T model in India, and if you own this device, you've either bought it overseas or bought it from a shopping website. It is common for websites to sell a foreign model's phone in India, and you might have purchased it online.
A broken Mi 9T phone is next to useless because when nothing is visible on the screen, you can use the touch screen or complete any other operations. In such a situation, you must purchase a brand new display to replace the broken part, which we exactly offer here. The product available here is a 100% original display replacement for Xiaomi Mi 9T, which helps you replace a broken display or touch screen glass.
What does the Mi 9T display combo stand for?
The Mi 9T display combo stands for a combined unit of inner display and a top layer of touch screen digitizer glass. The display always works in conjunction with the touch screen glass. In case of any damage to one part, you must replace both. The display combo increases the repairing costs but offers 100% quality simultaneously.
You can purchase an original or a duplicate display unit to replace the broken part. The original display combo offers 100% quality, while the duplicate combos dampen the display quality to a great extent. If you purchase a duplicate combo, the onscreen colors become dull; brightness reduces to 50% of the original, and other similar issues. We'll discuss this later in this article.
Xiaomi didn't launch the Mi 9T phone in India.
We know that Xiaomi didn't launch the 9T phone in India. Many customers from all over India inquire about this model's display because they bought the phone overseas or got it from a similar source. As Xiaomi didn't launch this phone in India, it is tough to find the proper display replacement for this phone, but it is available on Touch LCD Baba.
The model number of Mi 9T is M1903F10G. Before you place the order, please match the model number with the one listed here. If there is any confusion, please feel free to call us at 9587954273, and we'll be glad to assist you further. We've already sold numerous Mi 9T phone screens, and you don't need to worry about compatibility issues.
Xiaomi 9T Display Specifications
| | |
| --- | --- |
| | This display is 100% original, tested and suitable for all variants of Mi 9T (Model M1903F10G). |
| | The Mi 9T display size is 6.39″, the display type is Super AMOLED, HDR10. |
| | The display resolution is 1080 x 2340 pixels @ 403 ppi density. |
| | it is a complete combo of display and touch screen digitizer glass merged into one. |
| | The new display also supports in-display fingerprint scanner without any issues. |
| | The top layer of touch screen digitizer glass comes with Corning Gorilla Glass 5 protection. |
| | Our testing team always tests each display for flawless working and then we dispatch the parcel. |
| | We buy our stock from the OEM manufacturer to ensure 100% original display quality. |
| | You can easily test and verify the new display before installing it on your phone. |
| | The folder is readily available in stock and turnaround time is very fast. |
| | You can place your order using Cash on Delivery or Online Payment (additional 10% discount). |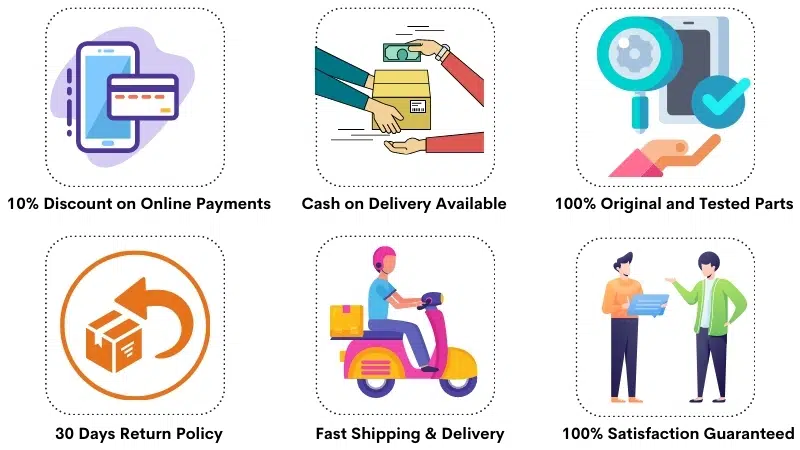 Frequently Asked Questions
Q: How much does it cost to replace a broken Xiaomi Mi 9T display in India?
The price of a 100% original Xiaomi Mi 9T AMOLED display replacement is around Rs 9000-9500. This price is for a 100% original display that supports the in-display fingerprint scanner. If you buy a counterfeit display for a low price, you won't get the original quality and can't use the in-display fingerprint scanner.
Q: Is this an original AMOLED display?
Yes. It is a 100% original display, the same as a brand new phone. Customers often ask this question because they want to confirm the display quality they'll get. We buy our products from the same factory that manufactures spares for Xiaomi. The display quality and all other features are 100% identical because you're replacing the original display with another original display.
Q: Does the new display support in-display fingerprint unlocking? 
Yes. The new display supports the fingerprint unlocking feature. If you purchase a duplicate TFT/IPS quality display, the fingerprint feature will stop working, and you must use a password or pattern lock. That's because a duplicate screen doesn't support the fingerprint scanner.
We buy our stock from the OEM factory, test each display manually, and test the in-display fingerprint scanning feature. After testing and verifying all the essential aspects, we ship the display to the customer. Therefore, you can use fingerprint unlocking in the same way as before.
Q: Do I get a tested Mi 9T display combo from Touch LCD Baba?
Yes. You always get a tested product, and there is no chance of any defect. Before shipping a display to you, we use several foolproof methods to test the new display. That includes testing the display on the tester and a real motherboard of Mi 9T. Before shipping a product, we eliminate all chances of a defective product, and our customers always enjoy 100% working products.
Q: How can I test and verify the new Mi 9T display myself?
Before heading for the final installation, you should always test the display to your satisfaction. All the mobile phone technicians test the display and then install it on the phone, and it is an industrywide rule. To test the display, please follow these simple steps :
Take off the back panel and open applicable screws on the bottom side.
You should know that Mi 9T display connects at the bottom right corner.
Connect the display's jack into the appropriate place.
Turn on the phone, and you can test the display as it is installed on your phone.
We've described this briefly, and testing the display takes basic expertise. Also, keep in mind that AMOLED screens are very slim, and a newbie shouldn't try to test or assemble the display. If you press the display inadvertently from the corners, you risk damaging the display. You should deal with an AMOLED display with extreme care and don't take any chances.
Q: The listed price is out of my budget. Do you have cheaper alternatives? 
We understand that the original display price of this model is high and might not suit all the customers. As a customer, you certainly want to repair your phone but for a low price under Rs 5000 or so. In such a situation, you can consider purchasing duplicate screens from the market.
You can easily find duplicates in the local market because the competition is very high. All shopkeepers have the same first copy display which they want to sell for the lowest price to the customer and you can find a very good deal there. A first copy display comes with compromises like low brightness, fingerprint scanner not working, dull colors, and inaccurate touch screen response. To meet your budget needs, you've to compromise on the quality and that's a well-known fact.
Q: Only the glass has broken and everything else is fine. What should I do?
The proper method of replacing a broken display is to replace the entire display unit. If you've broken only the glass and want to take chance, you can try glass replacement. The glass replacement option is the local market's favorite because it saves money for the customer and technicians can make easy money by selling duplicate products. Here is how the glass replacement work :
A technician will decouple the broken display from the frame.
Place the broken display on a hotplate and use a thin wire to separate the glass from the broken display.
Then use an OCA sheet and paste a new duplicate glass over the existing display.
After that, place the new display in a laminator and then in a bubble remover.
Please note that glass replacement yields a refurbished display and you don't get the original quality. Often, the display also breaks during the process, and then you must replace the complete combo. You should know workarounds are always temporary and you'll run into the same issue again.
Q: I got a black spot on the Mi 9T display and then it slowly suddenly. Is it usual?
An AMOLED display is very sensitive to drops and the damage tends to spread slowly. If the drops harshly, it is likely that you'll only see a round black spot on the display which will slowly get bigger, and ultimately the display will completely stop working.
It is also possible to damage only the inner display and there won't be a single scratch on the main touch screen glass. That's also normal because a display can damage internally due to excessive pressure and water. In both situations, replacing the complete combo is the only choice.
Q: How come you have Mi 9T display even when the service center doesn't have it?
It is a common question when a customer comes back home disappointed because he couldn't find the display in the service center. When he finds that display is available with us, it feels so skeptical to him. Please note that it is normal that a particular vendor might not have stock of a particular product while another vendor might have it readily available.
There can be several reasons behind this or it can also be a policy matter of a particular entity. Mobile phone screens come from a certain factory and supply shortfalls are normal. If someone has a larger quantity in stock, he might keep selling it while others may not have that product.
Xiaomi Mi 9T AMOLED Display Photos
Please refer to the images below to see the actual product photos. It is a 100% original display replacement for Xiaomi Mi 9T with in-display fingerprint unlocking support. If you've any specific questions, you can always call us at 9587954273.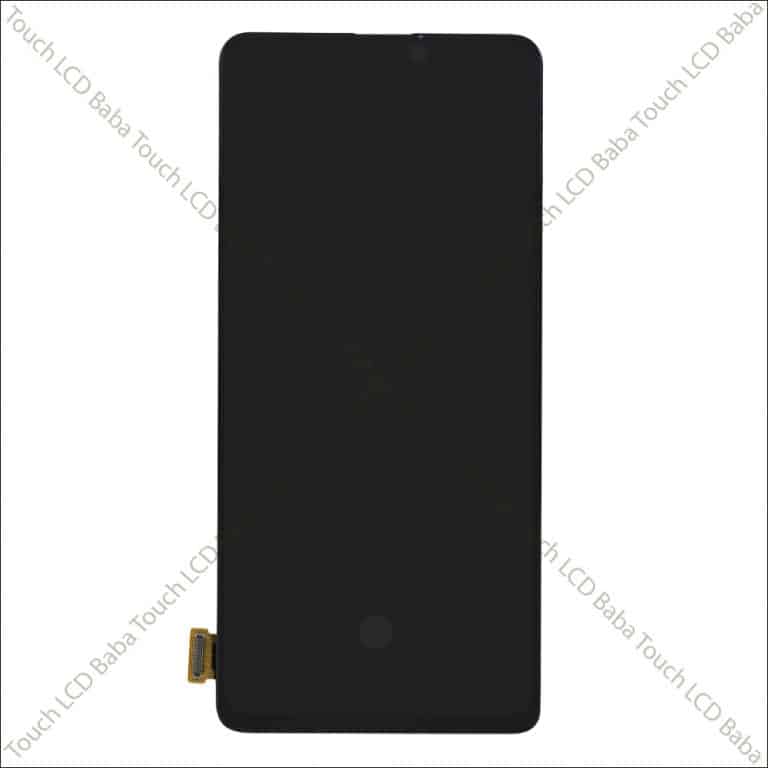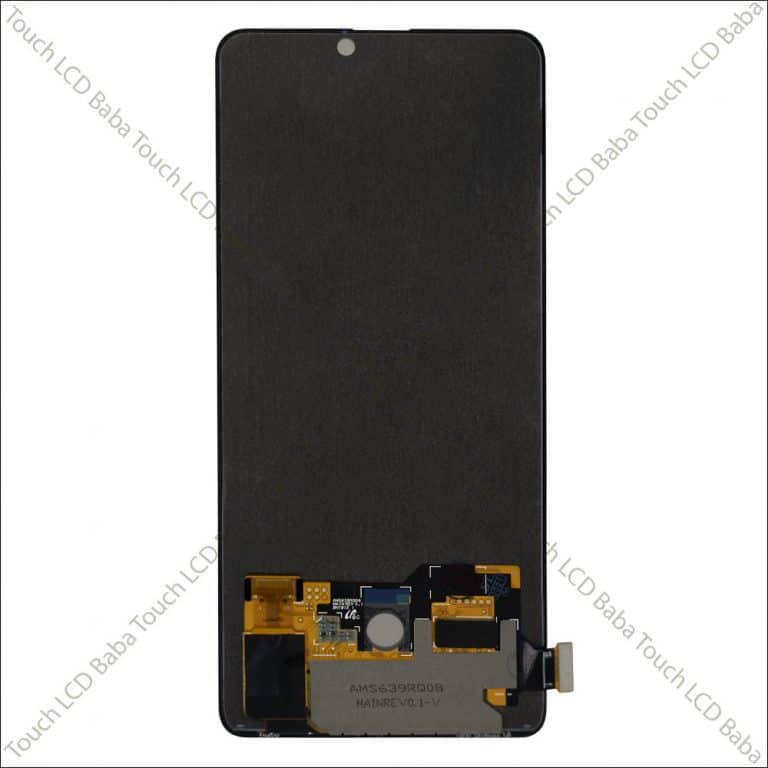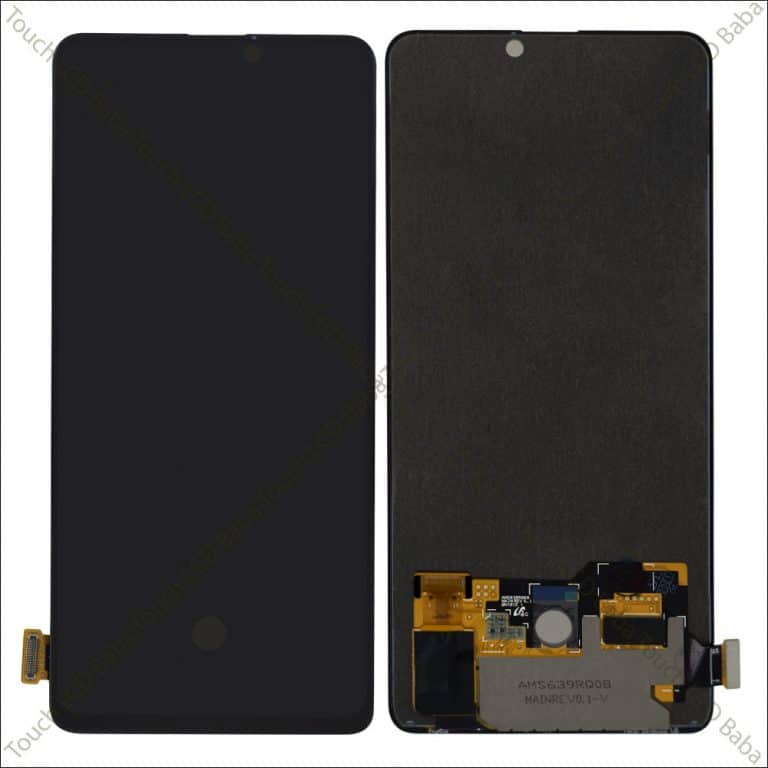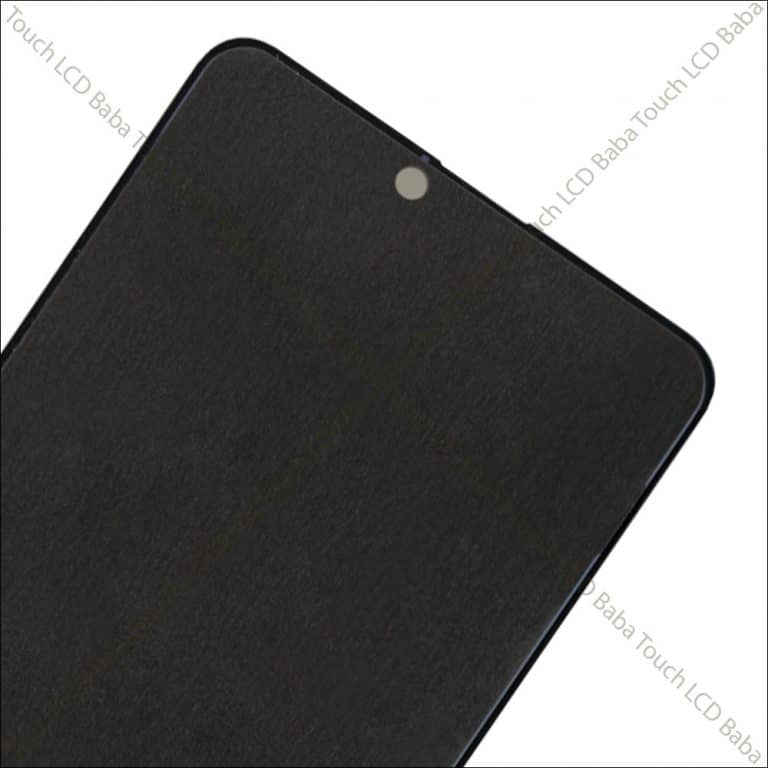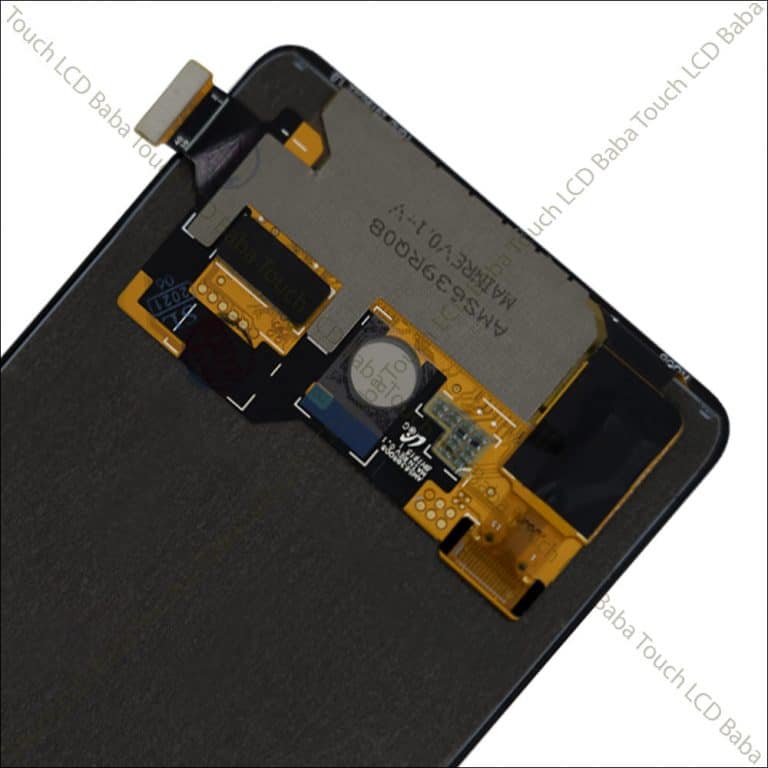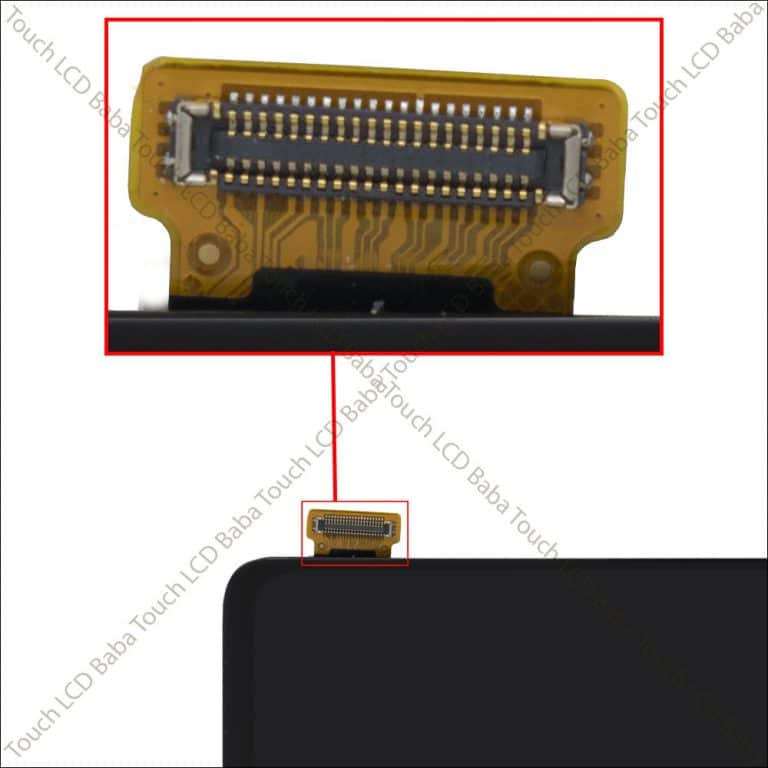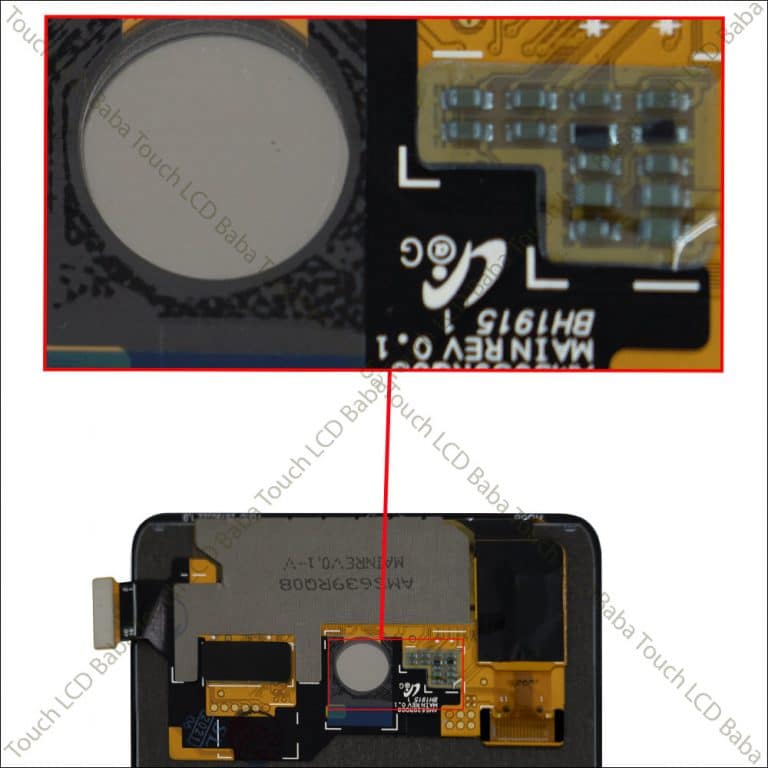 Shipping, Return and Refund Policy
All the products supplied by us come with 30 days return, refund, and replacement guarantee. To return a product, It should be in the same condition as we sent. You can't use or fix the new Xiaomi Mi 9T display if you want to return it. For complete details about Shipping, Returns and Warranty, please click here.