If you want to purchase a 100% original display for Redmi Y1 with the outer frame, you are on the right web page. On this page, we offer a 100% original combo that helps you restore the pristine condition of your Redmi Y1 phone in no time. You can use this spare part to resolve all the display, touch screen, and frame related issues.
If you are frustrated after a broken display, relax as this happens with almost everyone. Some of us are careless towards our phones, and accidental drops also contribute to damaged screens, which we really can't avoid. The best part is, the Redmi Y1 original display replacement is easily available. While you've to shed some cash, you can easily have your beloved phone back in its dependable condition.
Redmi Y1 Display Specifications
| | |
| --- | --- |
| | This display is 100% original, brand new, and suitable for Redmi Y1, model number MDI6S. |
| | The Redmi Y1 display size is 5.5 inches, the display type is IPS LCD and resolution is 720 x 1280 pixels. |
| | The main touch screen glass comes with a shield of Corning Gorilla Glass 3. |
| | It is a complete unit of display, touch screen glass and the outer frame. |
| | The display combo comes pre-attatched to the frame and there is no need of manual pasting. |
| | This display feels like front half portion of your phone in brand new condition. |
| | We test each display on the Redmi Y1 motherboard for 100% flawless working. |
| | We back our products with a 30 days return, refund and replacement guarantee. |
| | You can also easily test the working condition of the display before instalaltion. |
| | The display is readily available in stock and shipping time is very fast. |
| | We offer both Cash on Delivery and Online Payments. |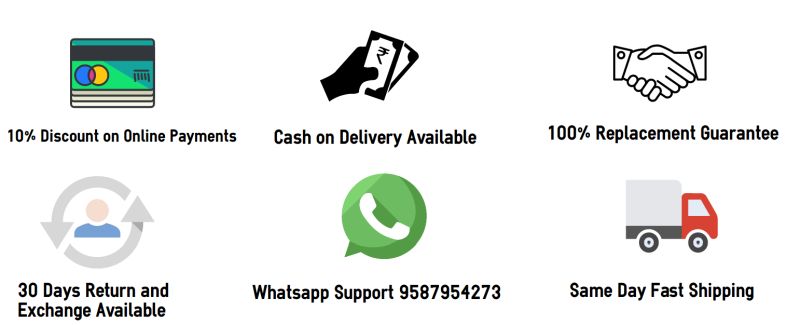 What is the Redmi Y1 display combo with the outer frame?
The outer frame, bezel, or middle frame are similar and indicate the display's front side outer body. Please note that the backside body is not part of the display frame, but only the front side body that holds the display is called a middle frame. If you are wondering why you would need the frame, we'll discuss this below.
The outer frame acts as a base for the display and enables you to paste the display firmly in place. It is not possible to assemble a display without a frame, and in many cases of severe damage, your existing outer frame goes out of shape, and you can no longer fit a new display inside it. Even if you purchase a display without the frame, you can't paste it because a curved outer frame doesn't provide a flat surface for fixing the display. The outer frame is composed of plastic material and bends very easily.
Therefore, if the mobile is broken severely, the outer frame might also get curved or damaged. If you are in that situation, you need to buy a complete combo of Redmi Y1 with an outer frame. Buying a combo with an outer frame will solve this problem very easily. You can see that combo is fitted in the frame already, and you need to assemble this on your mobile phone.
Is it essential to purchase this display albeit the old frame is in good shape?
It is not essential to always purchase the display with the frame, but it is essentially required when the damage is beyond moderate. In other cases, it depends on your sole discretion if you want to purchase it with the frame or without the frame. Still, the display with an outer frame offers tons of additional benefits like :
The display comes pe-glued to the frame, and manual pasting is not required.
You can enjoy a completely new front side of your phone without any problems.
If you had dents or wear and tear scratches on the old frame, you automatically get rid of them.
The fitting is perfect, which isn't possible to achieve when you paste the display using glue.
The screen replacement is less arduous, and you can even do this at home with basic knowledge.
The display with frame is a widely greenlighted method of replacing broken screens, and even the official service center always uses with-frame screens. So if you don't mind spending a little extra for the quality, you should purchase this product without a second thought.
Frequently Asked Questions
Q: How much does it cost to replace a broken Redmi Y1 display in India?
The price of a 100% original Redmi Y1 display replacement is around Rs 2400-2600. If you buy a first copy screen replacement, then the combo costs about Rs 1100-1200 in India. You may have to pay additional repairing charges on top of the display's price to a mechanic.
Q: How the installation of the with-frame display works?
The display installation is more focused on shifting the essential components, and there is no role of pasting the display or decoupling the broken display. These are the basic helpful steps :
First of all, you need to open up the back panel and then open all the screws.
After opening all the screws, decouple the back housing from the frame, and the motherboard will be visible.
Now you need to transfer all components from the broken display into the new display.
You need to transfer the motherboard, battery, ear speaker, vibrator, and everything else into the new frame and make necessary connections.
Test the new display thoroughly before placing all the screws back.
Place all the screws back into their position. Also, put on the back panel.
These are the basic steps to install the display and use the best of your wit when you do the display installation. Don't do anything in a hurry; try to understand how to take out the particular part and then proceed further. You can watch Redmi Y1 teardown videos on Youtube to get the basic outline.
Q: What are the pre-installation tips?
The display installation is effortless and tough at the same time. You should at least have some basic know-how before you proceed to do this yourself. Here are some forethoughts :
Open the locks of the back panel gently; otherwise, the plastic locks can break easily.
All the screws are not of the same size, so remember where you lifted them off.
Some screws are a little longer, and some are small, so if you place incorrect screws, they can damage the parts or flex cables.
Always make sure to test the display before fixing or removing the screen guard. Don't remove any films before testing the product.
If a flex cable or ear speaker is hardly stuck, don't pull it off hastily. Blow out hot air on the relevant area to soften the adhesive and then take it off slowly.
Please don't take off all the parts at once and then try to assemble them. Take off one part, place it into an appropriate location, and then move to the next.
Please don't try to do it yourself if you are really not confident. We would say that mobile repairing and display replacement are easy, but self-confidence and preparation before you start are equally important.
Q: How much would a technician charge for installing the display?
The normal installation charges are like Rs 150-200, but the technicians are often opportunistic and try to charge as high as possible because they aren't making money on the spare part. If you visit a technician, he would not do his job first but say you that don't purchase the display online because you can be a victim of a defective/duplicate screen. It doesn't matter that they are doing the same thing for years, and now as online is hurting their business a lot, it is their preferred way of retaliation. We sell 100% original parts, and you effectively spend the same money but get the original stuff. Try it for once; you won't regret it.
Q: What if the new display doesn't work upon preliminary testing?
We back our screens with a 30 days return, refund, and replacement period. If you test a display and it doesn't work, you can always report that to us but be sure to keep the item intact. If you tear off the protective films and remove the warranty stickers, they are not covered in our return/ refund or replacement policy.
Redmi Y1 Display With Frame Photos
These photos show the actual product you'll be getting. This is a complete combo of Redmi Y1 consisting of display and touch screen glass both. You can see two flex cables in the pictures. One is for display connection and one is for touch screen connection. This part is a complete display and touch screen with a complete outer frame of the display.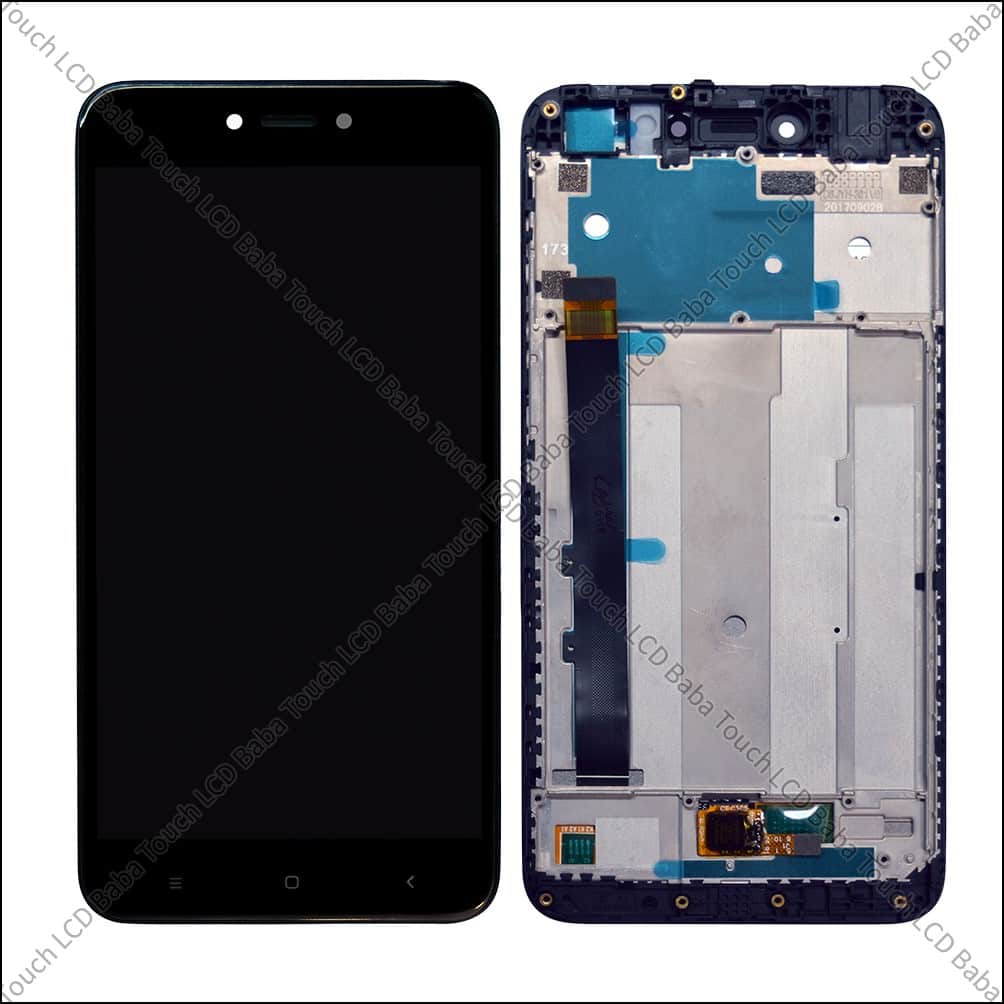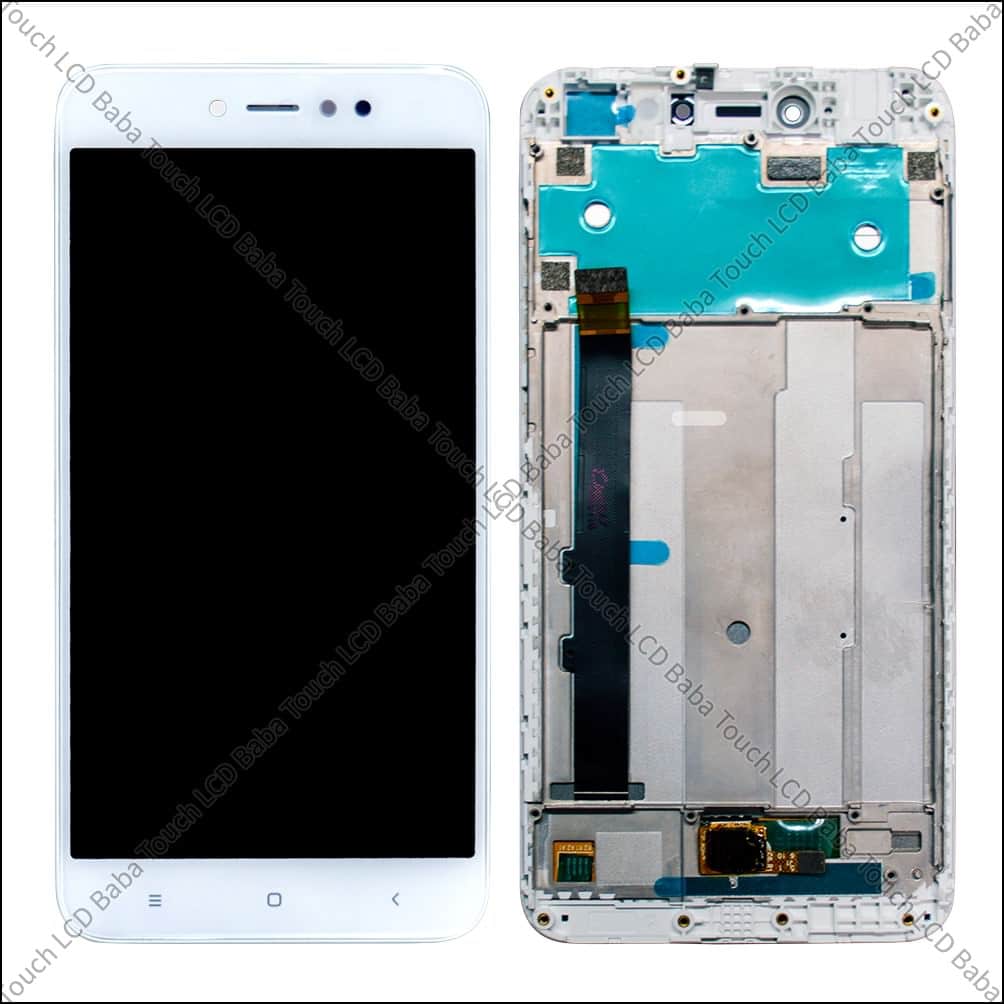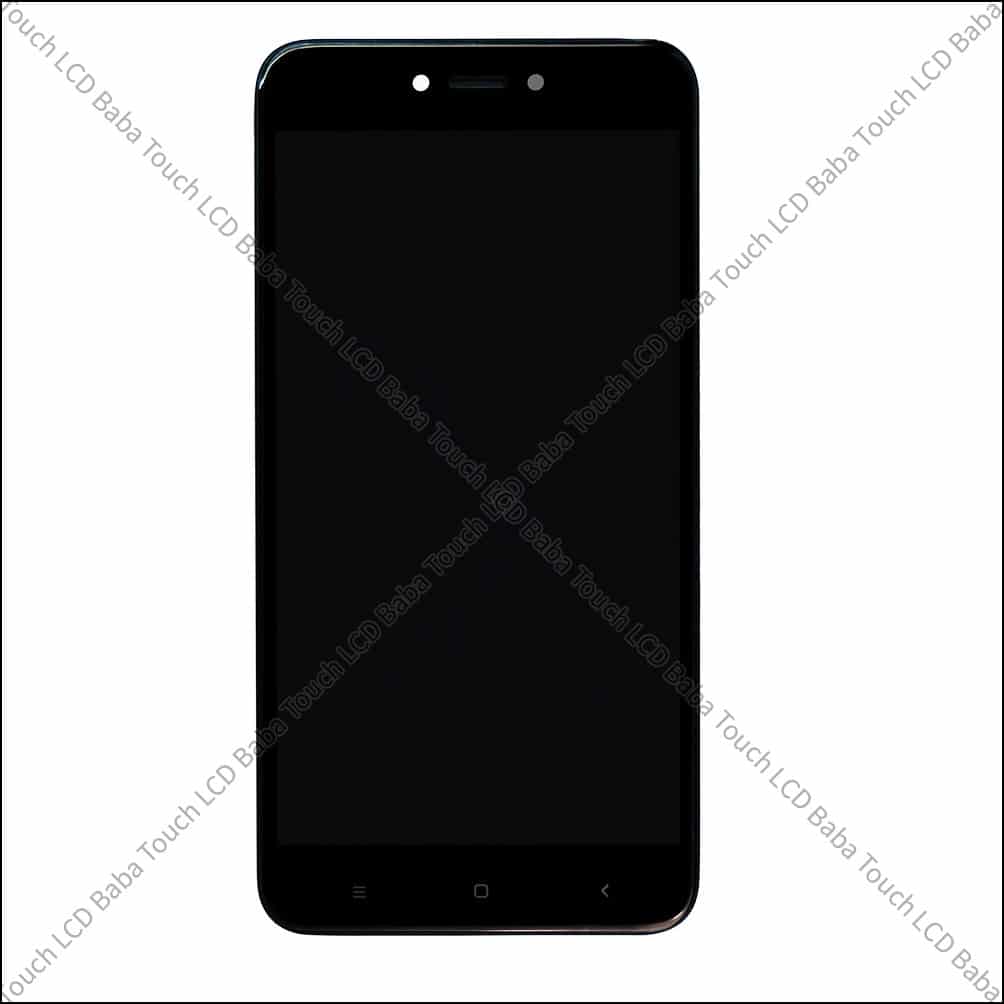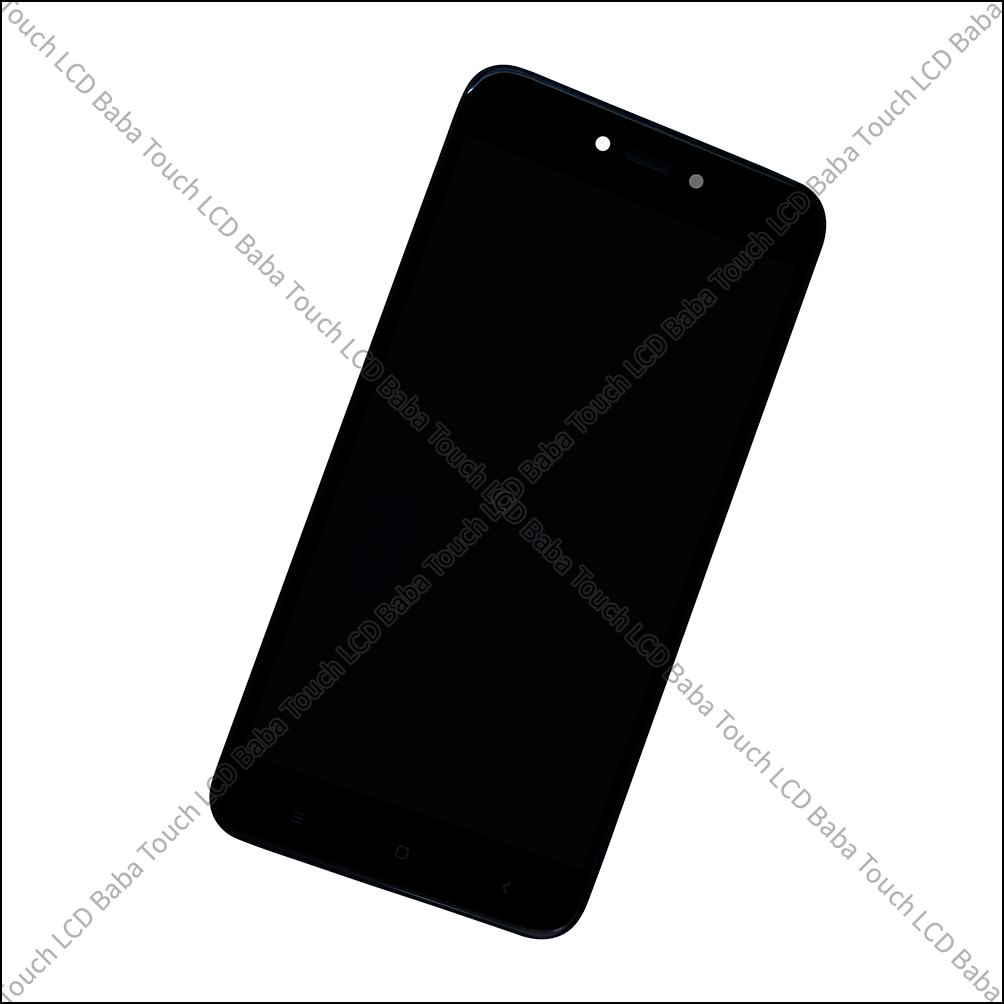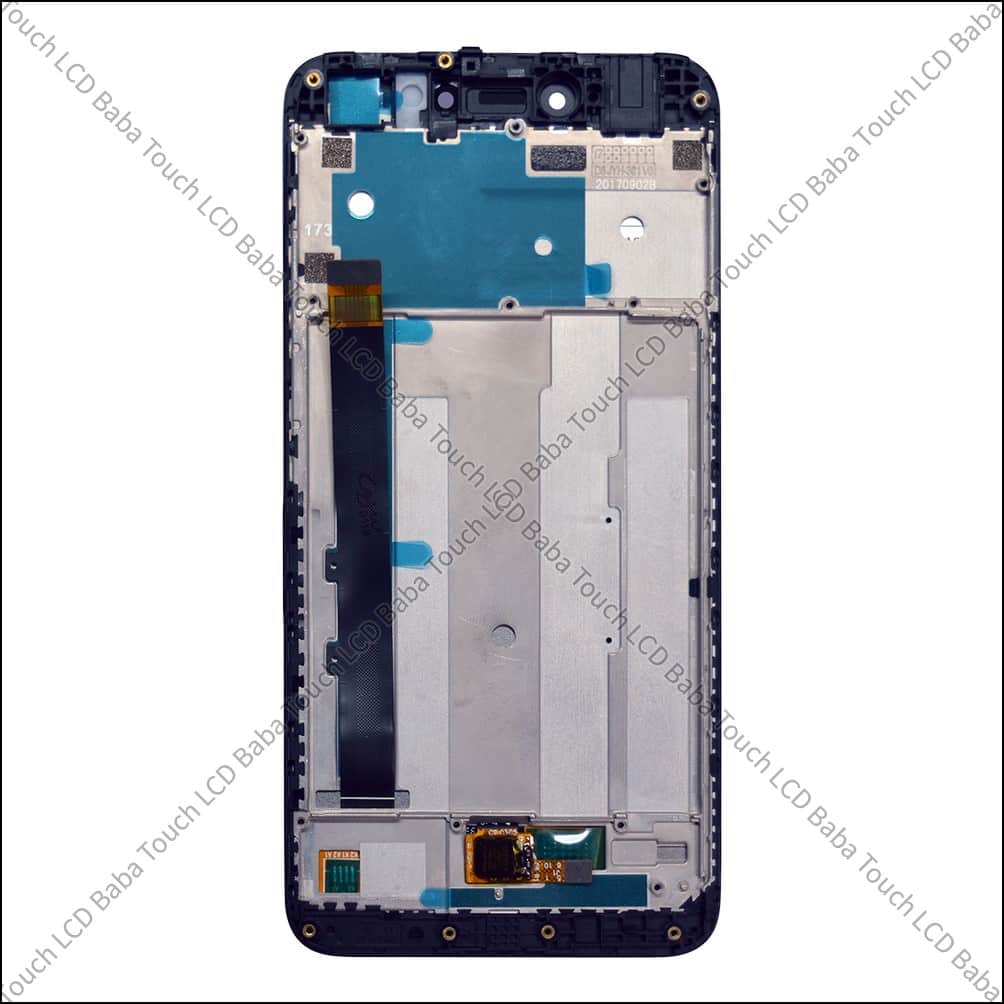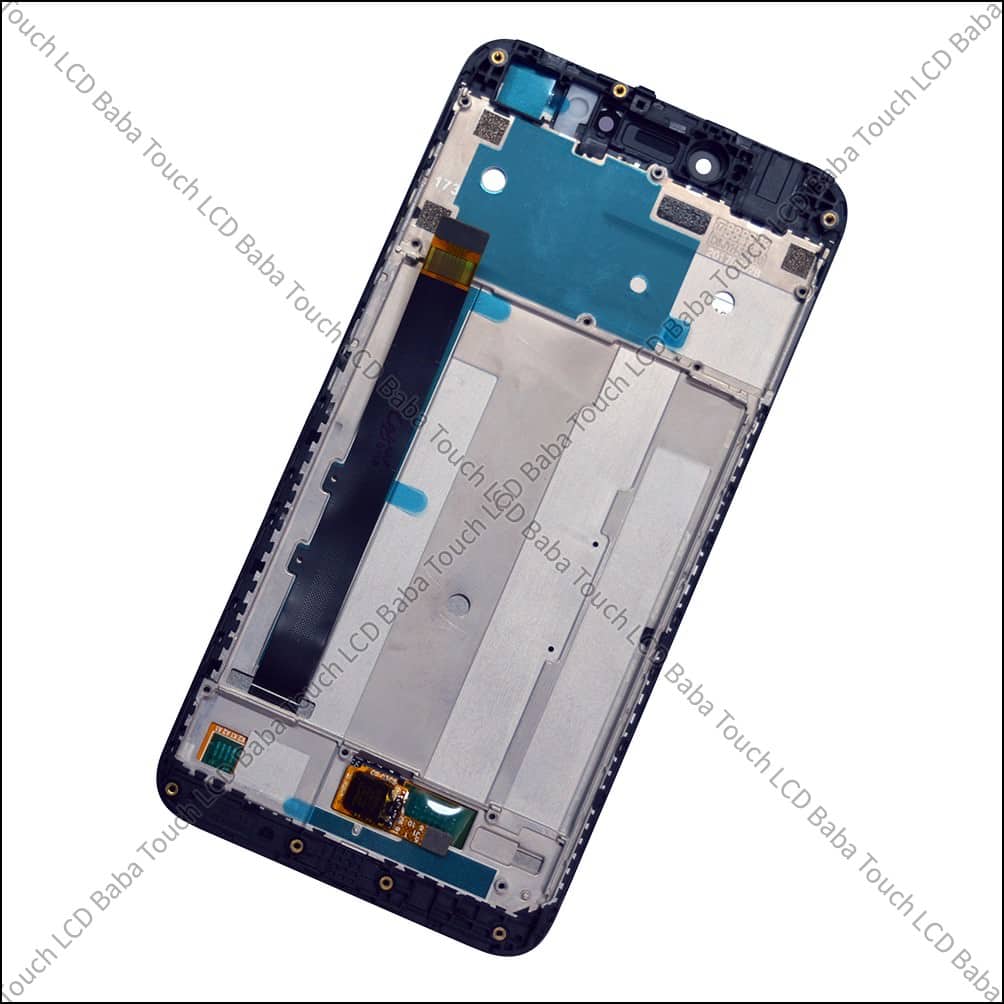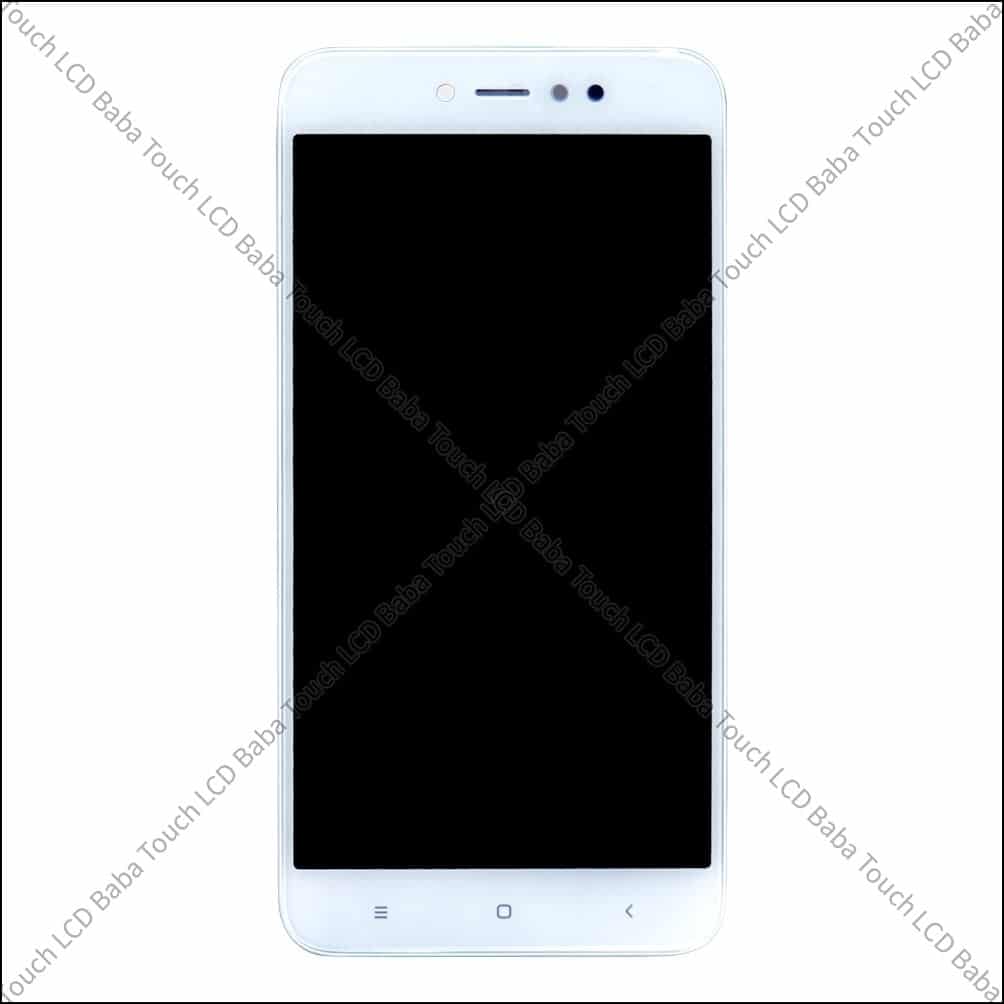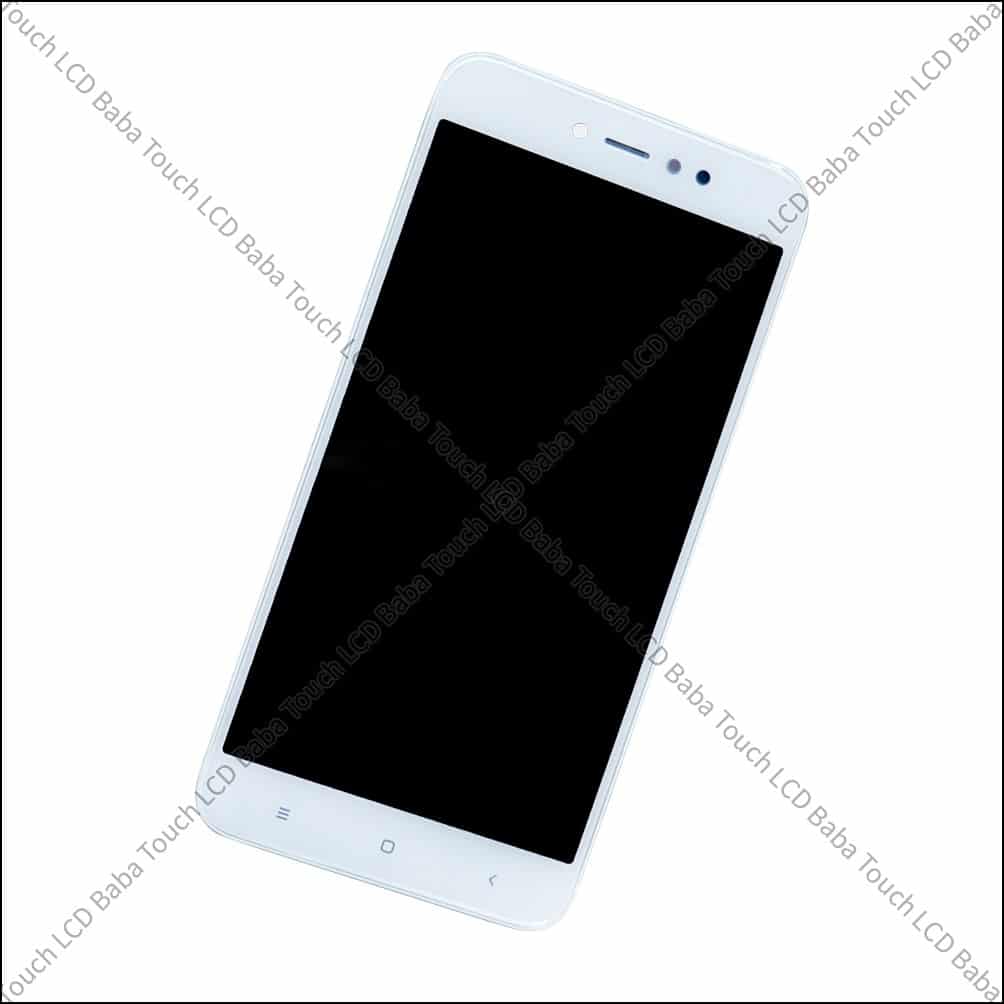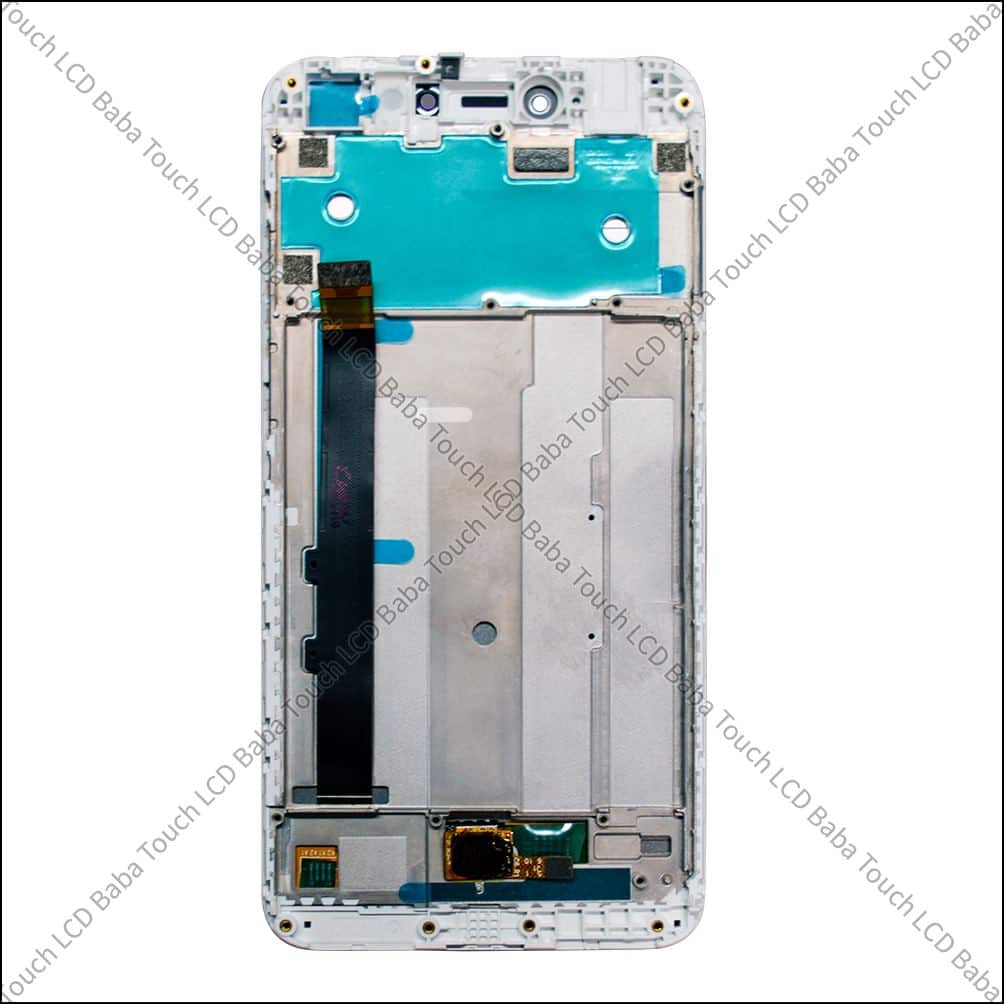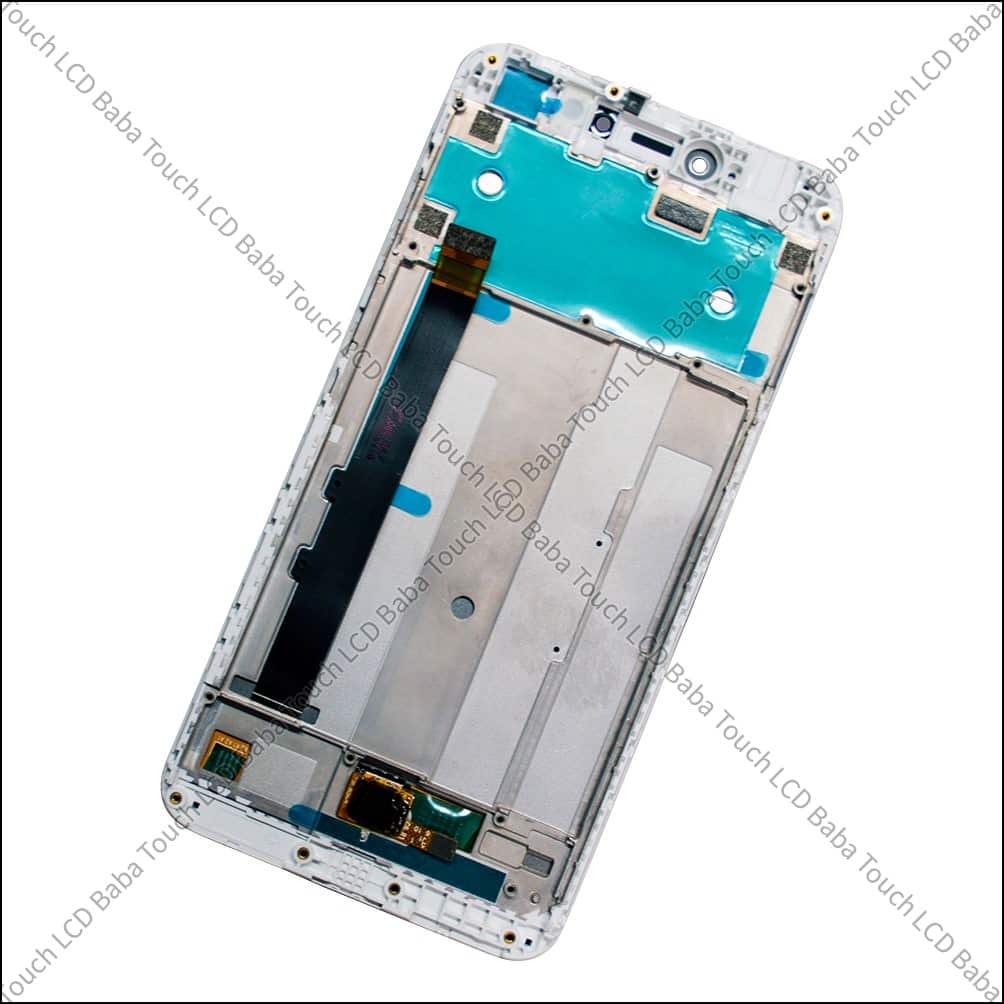 Shipping, Return and Refund Policy
All the products supplied by us come with 30 days return, refund, and replacement guarantee. To return a product, It should be in the same condition as we sent. You can't use or fix the product if you want to return it. For complete details about Shipping, Returns and Warranty, please click here.