Are you searching for an original display replacement for the Redmi K40 gaming phone? If you're trying to find the display replacement in India, you've likely bought the device overseas and need the display replacement here. It typically happens when you buy a phone overseas and need a display replacement in India. If you visit the official service center in India, they might not be able to support this phone as it was not launched in India, but don't worry; display replacement is available with us.
Redmi K40 gaming has an AMOLED display and offers a superb gaming experience. Accidental damage to a display is common, and you can't avoid it. You never know when the phone suddenly skids from your hands, hits the floor, and the touchscreen glass cracks. In most cases, accidental damage stays limited to the front layer of touchscreen glass, and you should still be able to use your phone. A broken touchscreen glass looks bad and can hurt your fingers while using the phone. That's the reason the display replacement becomes a compulsion.
Why do you need a Redmi K40 gaming display combo?
A broken display can be replaced only by a new display combo, and that's why you need it. If you drop the phone and break the touchscreen glass, you can't repair the phone without having a new display unit because the new display unit will have the components you need to repair your phone. A display unit consists of an inner display and a touchscreen digitizer glass. So, if you've damaged only the touchscreen glass or inner display, the display combo will efficiently resolve both problems.
Why are foreign model screens hard to find in India?
The demand for foreign model screens in India is negligible. For example, the Redmi K40 Gaming phone was not launched in India, so shopkeepers in India don't stock this model for obvious reasons.  If someone stocks this model locally, they will have trouble finding a customer. We sell spare parts online and supply them all over India. For this reason, It is a bit easy for us to find a customer, and that's why many such models are available with us in limited quantity.
Suppose you've tried to find the display in your city's local market without success; that's normal, as most shopkeepers are unaware of such models. We've already sold numerous screens to interested customers without any problems. So, if you're doubtful whether the display will support your phone, rest assured that you'll not face any issues. Additionally, a technician will always verify the display's compatibility with your phone and install it afterward, so you don't need to worry.
Redmi K40 Gaming Display Specifications
| | |
| --- | --- |
| | This display is 100% original, tested, and suitable for Xiaomi Redmi K40 Gaming Edition. |
| | The Redmi K40 Gaming Edition display size is 6.67″ Full HD+ OLED, and the resolution is 2400 x 1080 Pixels. |
| | You get a 100% original display with 1B colors, 120Hz, HDR10+, and 500 nits (typ). |
| | We test each display for 100% flawless working before shipping it to our clients. |
| | We buy our stock from the OEM manufacturer who makes these screens for the parent company. |
| | The touchscreen glass comes with Corning Gorilla Glass 5 protection. |
| | Your phone's display quality will stay 100% the same as before. |
| | Our dispatch team securely packs the display in rigid plastic containers to avoid in-transit damage. |
| | This display perfectly works with all variants of Redmi K40 Gaming Edition. |
| | The display replacement is readily available in stock, and the turnaround time is fast. |
| | You can place your order using Cash on Delivery or Online Payment (additional 10% discount). |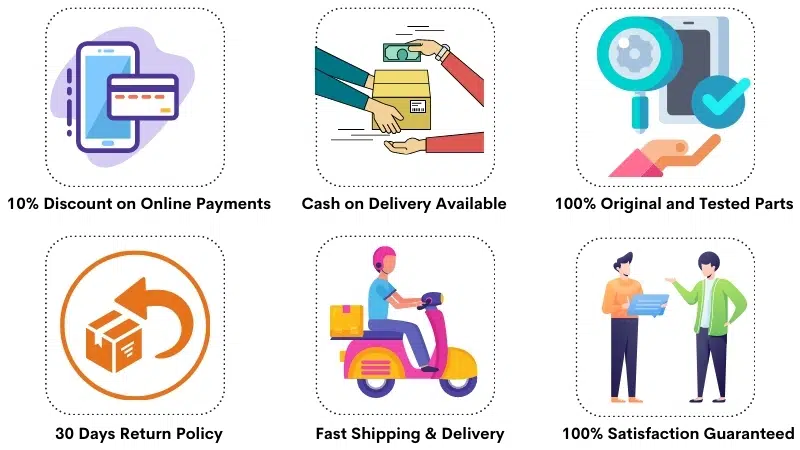 Frequently Asked Questions
Q: How much does buying a new Redmi K40 Gaming display in India cost?
A 100% original OLED display replacement for Redmi K40 Gaming costs around Rs 6800-7000.  For this price, we offer a 100% original display identical to what you get assembled with a brand-new phone. When you buy an original display, you can restore your phone to its 100% original levels without compromising quality. We are sorry if you're looking for duplicate screens because we don't sell such products.
---
Q: Are you sure this display suits the Redmi K40 Gaming model?
Yes. This display is suitable for the Redmi K40 Gaming phone. You're worrying because you couldn't find this display elsewhere, and that's normal. Local vendors don't stock all models, especially those belonging to foreign countries, which are much harder to find. We've already sold this model's display to many customers, and it is 100% original and a perfect fit for your phone.
---
Q: I'm looking to buy a budget solution. Do you have something cheaper?
We understand that some customers might be looking for cheaper display replacement options because of budget issues, but unfortunately, we deal only in original screen replacements. You might try to find compatible screens in the local market to check if you are successful. Please note that the original display of this phone is AMOLED, while a duplicate display will be either TFT/IPS quality. So, comparatively, you'll not get the same original quality but a very shallow quality product when you buy duplicates.
Additionally, duplicate screens are unreliable; you never know when they suddenly stop working. The durability aspect is completely missing from counterfeit screens because the Gorilla Glass protection is not on them. A person buying duplicate screens would often invest several times into buying it while one original display is enough for a long time.
---
Q: How can I ensure the new Redmi K40 display works with my phone?
You can easily test the new display by connecting it to your phone's motherboard in open condition. Open-condition testing allows you to test the new display unit without installing/pasting it on your phone. Open-condition testing helps you verify the new display's functionality and ensure it exceeds your expectations. Here are the steps you should follow :
You need to remove the back panel of your by using a proper technique.
Remove screws from the motherboard area and the speaker section at the bottom.
Gently eject the old display's flex cable from the charging PCB of your phone and flip it aside.
Connect the display's flex cable with the charging PCB and turn on the phone.
You should be able to see graphics on the new display and use the touchscreen to test the display without restrictions.
After testing the new display for a few minutes, you can ensure everything works as desired. Please note that open-condition testing is a milestone that proves the working condition of the display, and now the seller's responsibility towards the spare part is over. You should install the part carefully, as the original screens never stop working automatically unless something happens. Carefully install the display on your phone, and everything should be good.
---
Q: What to do if the new display doesn't work during the initial trial?
If you test the display in open condition and face a problem, you shouldn't worry about that. We test all the screens before shipping them, and the chances of that happening are possible only if you've some issues. These issues can be not testing the display properly or other hardware issues that hinder the display's ability to work. In such cases, you can return the display in unused condition. Please note that the return and replacement policy covers only unused returns, and pasted products aren't allowed.
---
Q: My phone works well, but only the glass has cracked. Can I replace it individually?
Please note that the display and touchscreen glass are combined and form a display unit. If your phone works well and only the broken touchscreen glass bothers you, you might consider replacing it alone. This process is called glass replacement, but its outcome is not favorable. Glass replacement is possible, but these are the most common problems with glass replacement :
Glass replacement is not always successful, and the display often cracks during this procedure.
A duplicate touchscreen glass replaces the original glass, and your phone becomes more prone to future damage.
You'll be unable to find only the glass for this model was not launched in India, and spares might not be available.
The equipment and expertise to replace the glass might not be available in small locations.
Glass replacement often results in a patchy display, and you'll not like the outcome.
Glass replacement is possible, but you can't retain the original display quality. Customers who don't want to compromise quality shouldn't consider glass replacement. This makeshift solution focuses on repairing the existing display rather than replacing it. Repaired products don't last long, and you might need to spend more in the future.
---
Q: I'm worried about a cracked display inside the box. What should I do?
If you worry that we'll send a display that will crack during shipment and you'll lose your money, that won't happen. We pack Redmi K40 gaming screens in hard plastic boxes with additional protection layers, and the display will not break during transit. Still, you can record an unboxing video when you open the parcel, proving what you received. If you get a broken display inside the parcel, please share the video to get your replacement for free. Please note that a proper unboxing video from the beginning till the end is mandatory for such claims.
---
Q: Is it possible to replace the AMOLED display with an LCD?
All the duplicate screens you buy for low prices are LCD quality, and that's how the manufacturing costs are reduced. So, if you want to replace an AMOLED display with an LCD quality display, that should be available in the market, and it is possible to buy a lower quality display. Please note that LCD quality is the worst quality to buy and you should always proceed cautiously.
Redmi K40 Gaming Display Photos
Please refer to the images below to see the actual product photos. As you can see, the display and touchscreen glass are combined and form a single unit.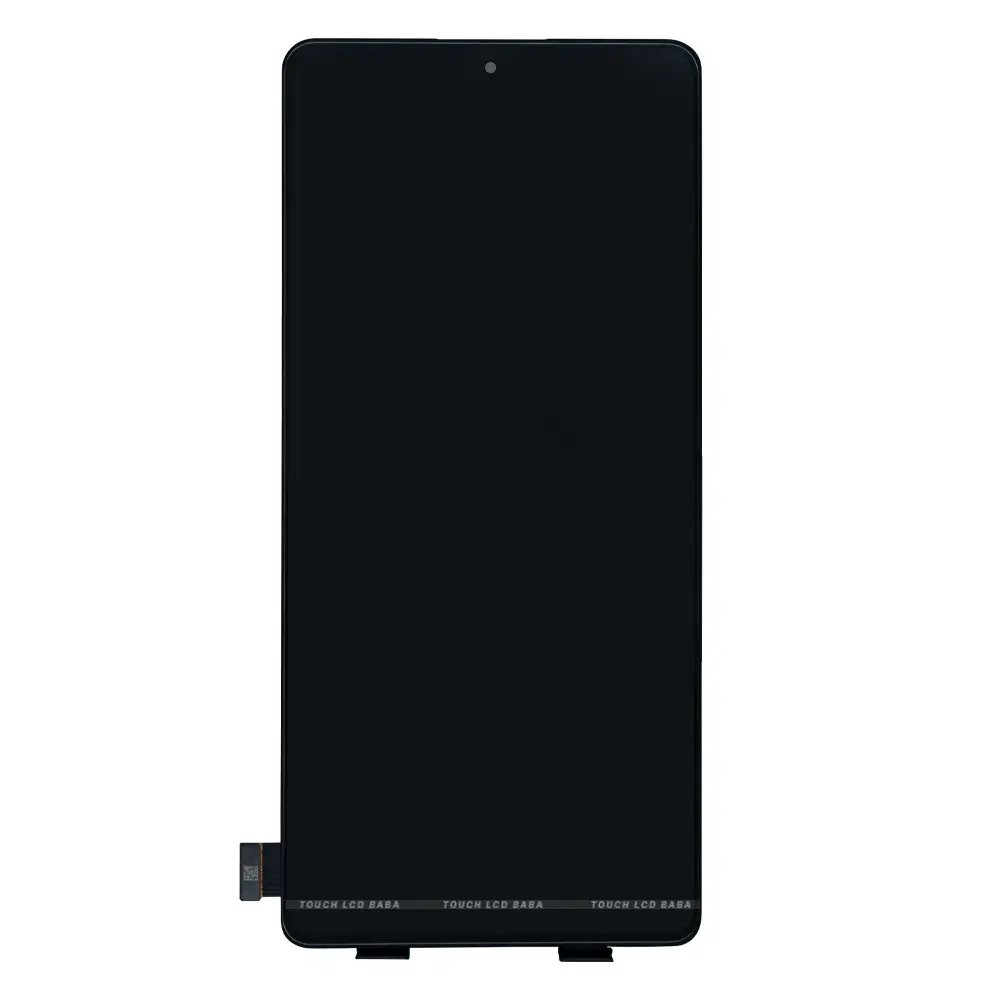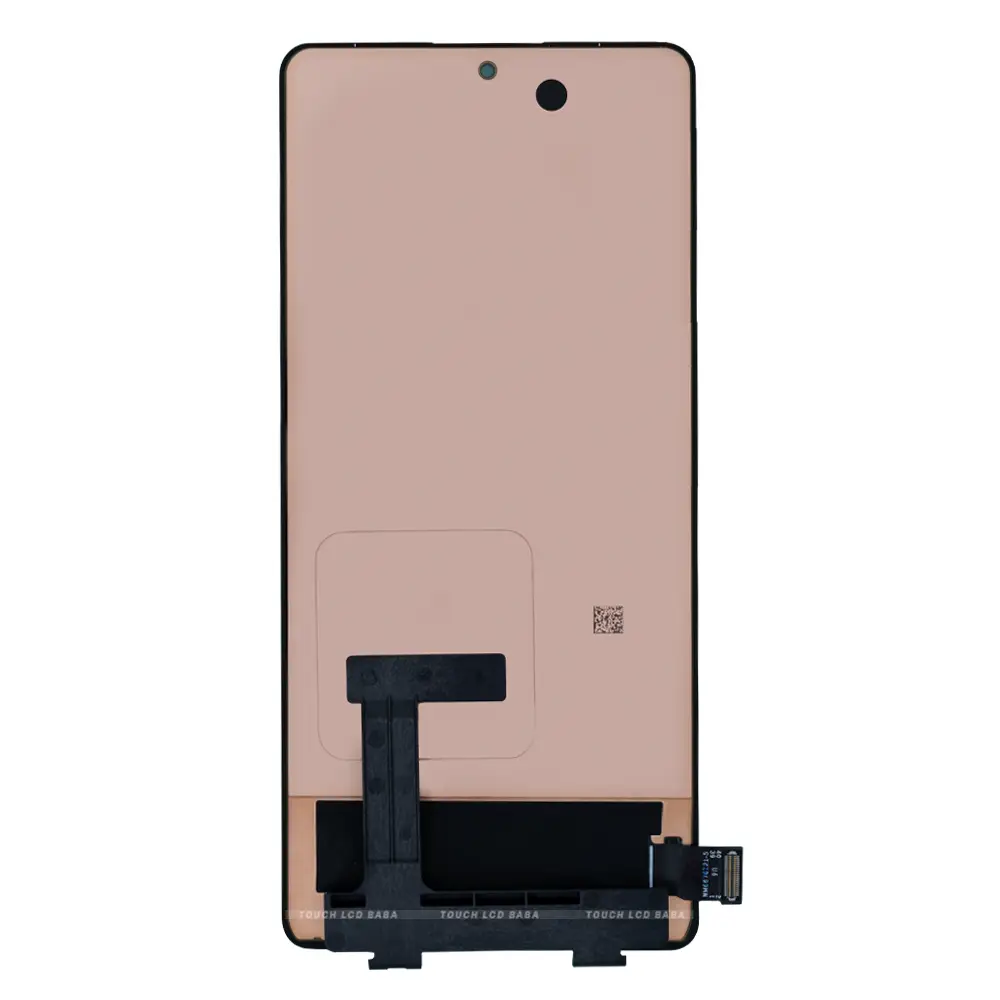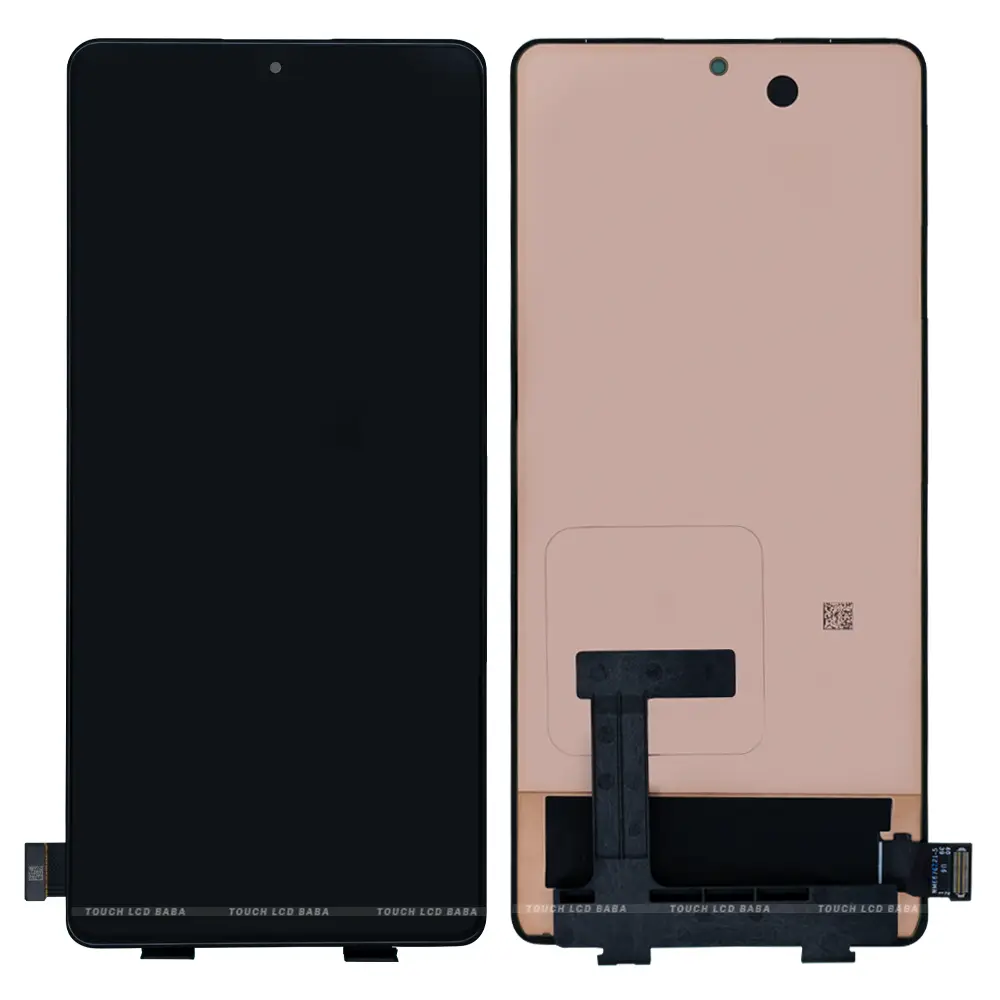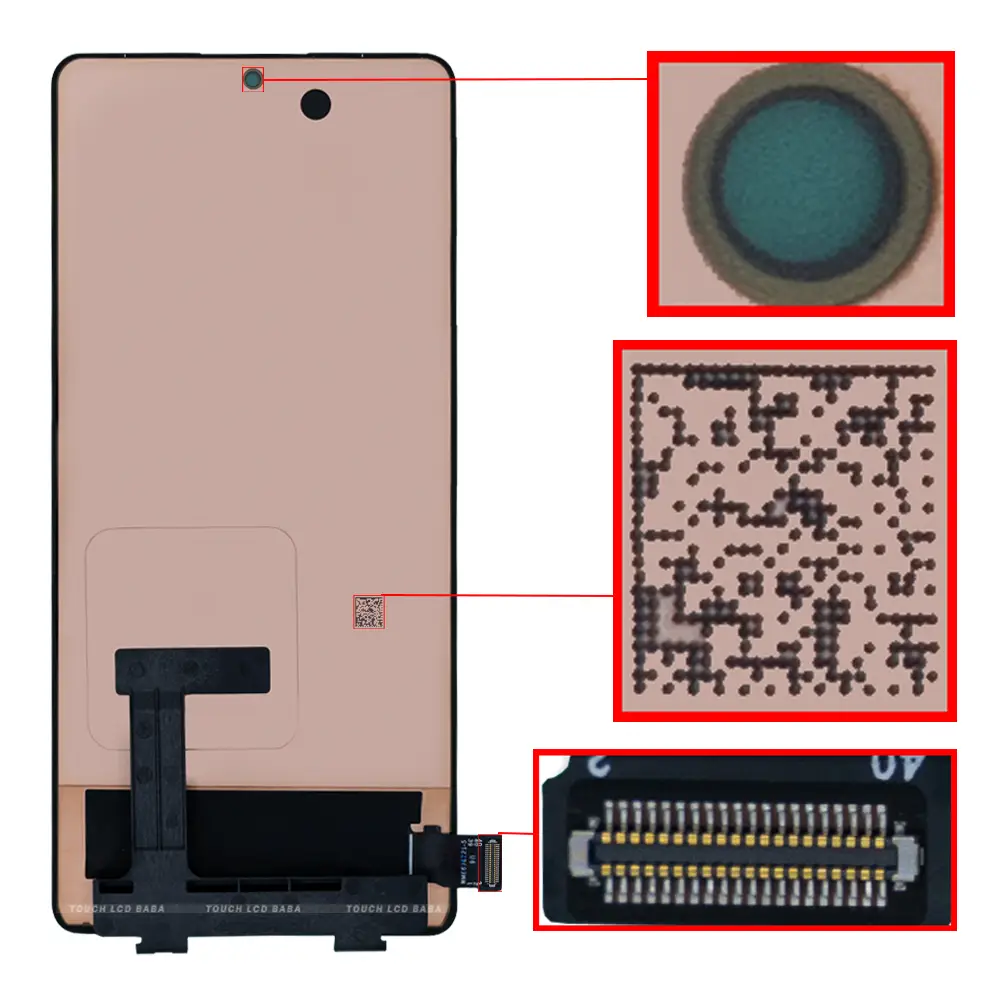 Shipping, Return, and Refund Policy
All our products come with 30-day return, refund, and replacement guarantee. To return a product, it should be in the same condition we sent. You can't use or fix the new Redmi K40 Gaming display if you want to return it. For complete details about Shipping, Returns, and Warranty, please click here.