If you want to purchase a 100% original battery for Honor 20i, you've arrived at the right web page. A mobile phone is next to useless if the battery is not working properly because you never know when the phone turns off itself and you need to use it in an emergency. The model number of Honor 20i is HRY-TL00T / HRY-AL00Ta, and you can also verify the battery's model number with the actual product images below.
The Honor 20i battery is the core and the most durable phone component that lasts really long. As we all know, nothing is perpetual, and the same stands true for a mobile phone battery. The life of a battery depends on its charging and discharging cycles. Once those cycles are over, the battery can't deliver the same performance, which directly impacts the standby time.
Why is it crucial to purchase an original battery?
Most people neglect the set standards and get biased towards low prices. If you try to find an Honor 20i battery online, you'll find lots of misleading products which claim to be original, but they are actually counterfeit ones. Customers easily believe that they will get an original battery for a meager price, but that is never a reality.
To purchase an original battery, you've to invest a reasonable amount, and the batteries you get for 500-600 are the copy ones. Such duplicate batteries are a widespread problem, and you can't enjoy the same quality and backup time as before. Duplicate batteries are a huge problem because around 90% of batteries sold online are counterfeit and come from third-party manufacturers. If you purchase the battery that comes from the OEM factory, only then you can enjoy the same performance and quality.
If you save a trifling amount and buy a duplicate battery, you are actually amplifying the problem. The standby time of a copy battery is around 50% of the original, and while the duplicate batteries work, you'll need to charge them twice every day. For example, if the original battery lasts for a day on moderate usage, a duplicate battery will not last for a day and discharge 2 times faster. If you travel or don't have the charger with you all the time, it becomes even more crucial to purchase an original battery replacement.
What are the indicators of a worn-out battery?
The battery's performance drops gradually, and you'll see some precursors that indicate the decline in the battery performance. We often ignore the problems and consider them a temporary hiccup, but it becomes essential to diagnose the problem's root cause when the problem gets severe. If you face the following problems, most likely, the battery in your phone is exhausted after using it for more than 2 years. These indicators are :
The battery shows random battery percentages, like 50%, and then suddenly drops to 10% and so on.
You charge the battery to 100% mark, and even in standby mode, the battery drains completely.
After a certain percentage, say like 20%, the phone shuts down suddenly after a low battery warning.
The battery is puffed up and feels very squishy when you press it gently.
When you play games or use a data connection, the battery drains very rapidly.
The battery discharges at a much rapid pace than before and doesn't retain the charge.
Your mobile phone abruptly shuts down at random intervals without any other obvious issues.
All the above problems indicate that your phone's battery has been degraded. You should replace a worn-out battery as soon as possible because if your phone turns off abruptly, you can run into software issues when you must wipe out all the data on your phone to restore its factory condition. You should never take battery-related problems lightly because it is always an urgent requirement.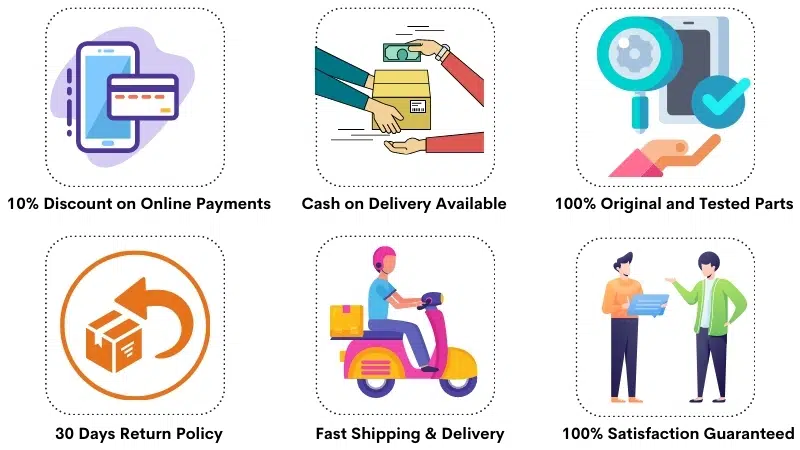 Honor 20i Battery Specifications
This battery is 100% original, provides full capacity and suitable for Honor 20i (

HRY-TL00T/

HRY-AL00Ta).
The model number of Honor 20i battery is HB396286ECW and you can match it with your original one.
You can use this battery to resolve all the issues related to the deficient battery.
Rated Capacity : 3320 mAh/12.68/Wh
Typical Capacity : 3400 mAh/12.99/Wh
Rated Voltage : 3.82V
Limited Charge Voltage : 4.4V
We back our products with a 30 days return, refund and replacement period.
The battery is readily available in stock and shipping time is very fast.
You can order the product using Cash on Delivery or Online Payments (10% discount).
Questions and Answers
Q: How much does it cost to replace the Honor 20i battery in India?
The price of a 100% original Honor 20i battery replacement is around Rs 1400-1500. If you purchase a duplicate battery for a lesser price, you can't enjoy the same performance as before. You will need to charge a duplicate battery more often than the original one.
Q: What is the meaning of an OEM battery?
The word OEM stands for Original Equipment Manufacturer. The original batteries that go into a brand new mobile phone are manufactured in a specific factory, and we call that factory OEM. We source our batteries from the OEM factory to ensure our customers get a 100% original product. A single factory does not manufacture all original batteries, but usually, there are 2-3 different suppliers, but all the batteries from these manufacturers are original and provide true capacity.
Q: Is it possible to install the new Honor 20i battery at home?
Please note that in-built batteries are tougher to install because you need to open the phone, take out the old battery, and replace it with a new one. The battery is strongly pasted on the middle frame, and if you take it out hurriedly, you might end up damaging the display's cable. For this reason, you shouldn't install this battery at home because it isn't that easy.
We suggest that you take your phone and the new battery to a technician, pre-discuss the installation charges and get it installed easily. We have seen some cases when customers try to install the battery at home and end up erupting the display's cable. That results in additional expenses because now you also need to replace the display. That's why you should never try to save modest money and take the risk on yourself.
Q: How to check which applications are draining the battery?
If your battery is not around 2 years old, first, you should check if some software issues are draining the battery. For example, you should essentially check the apps that are consuming most of the power. If those apps are not very useful for you, uninstalling such apps will certainly boost the battery life.
Go into Settings-->Battery section, and you can find complete battery usage details there. You can check which application or process is eating up the battery in the background, and uninstalling that particular app will be helpful. We saw a handful of cases when a particular app was the culprit, and uninstalling that app resolved the problem.
Q: Can I use this battery in any other model?
Yes. It is possible to use this battery in other models of Huawei / Honor because some models use a common battery. The rule is, match the battery's model number and capacity with your old battery, and if the numbers match incisively, you can use the battery in your phone. This battery supports 3-4 models of Honor / Huawei, and you can use it for those models as well.
Honor 20i Battery Photos
These photos represent the actual Honor 20i battery you'll get after your order. We buy our stock from the OEM manufacturer to ensure 100% original quality and backup time. You can easily resolve all the battery-related issues by replacing the battery with a new one. If you've any questions, please contact us at 9587954273.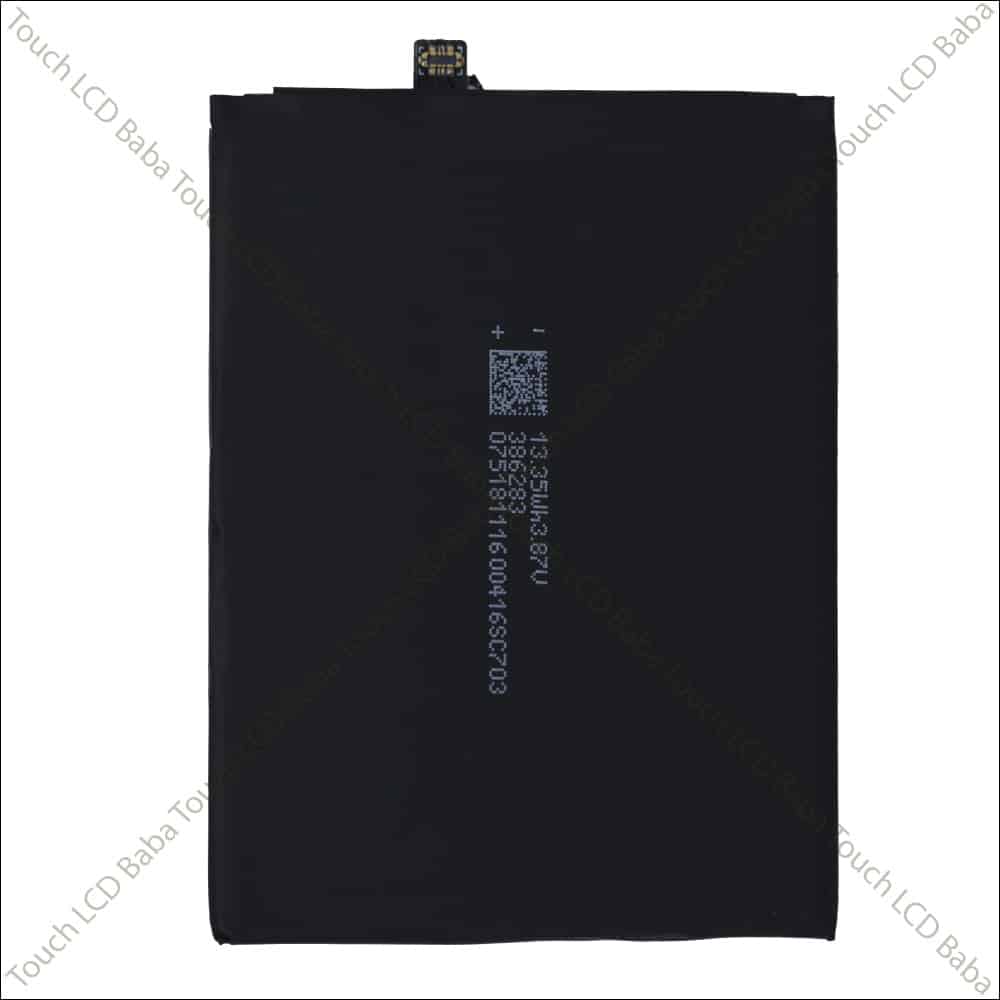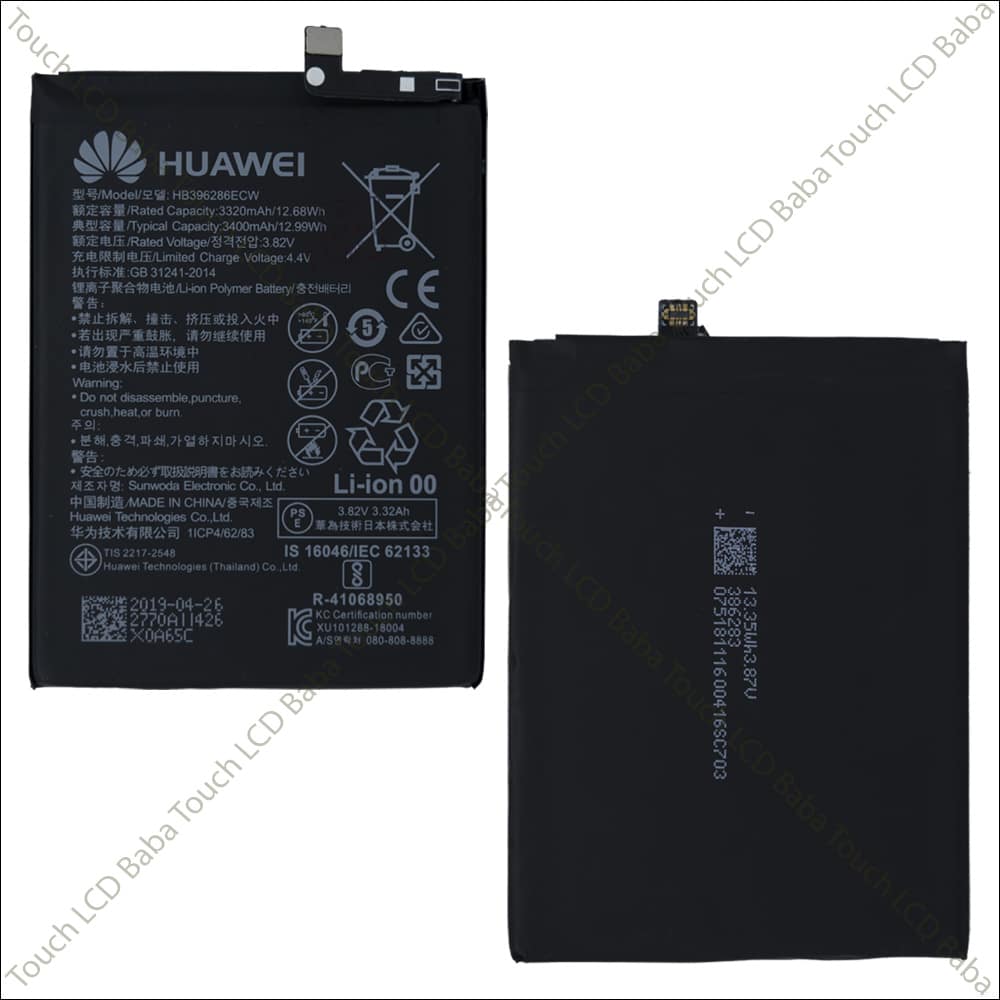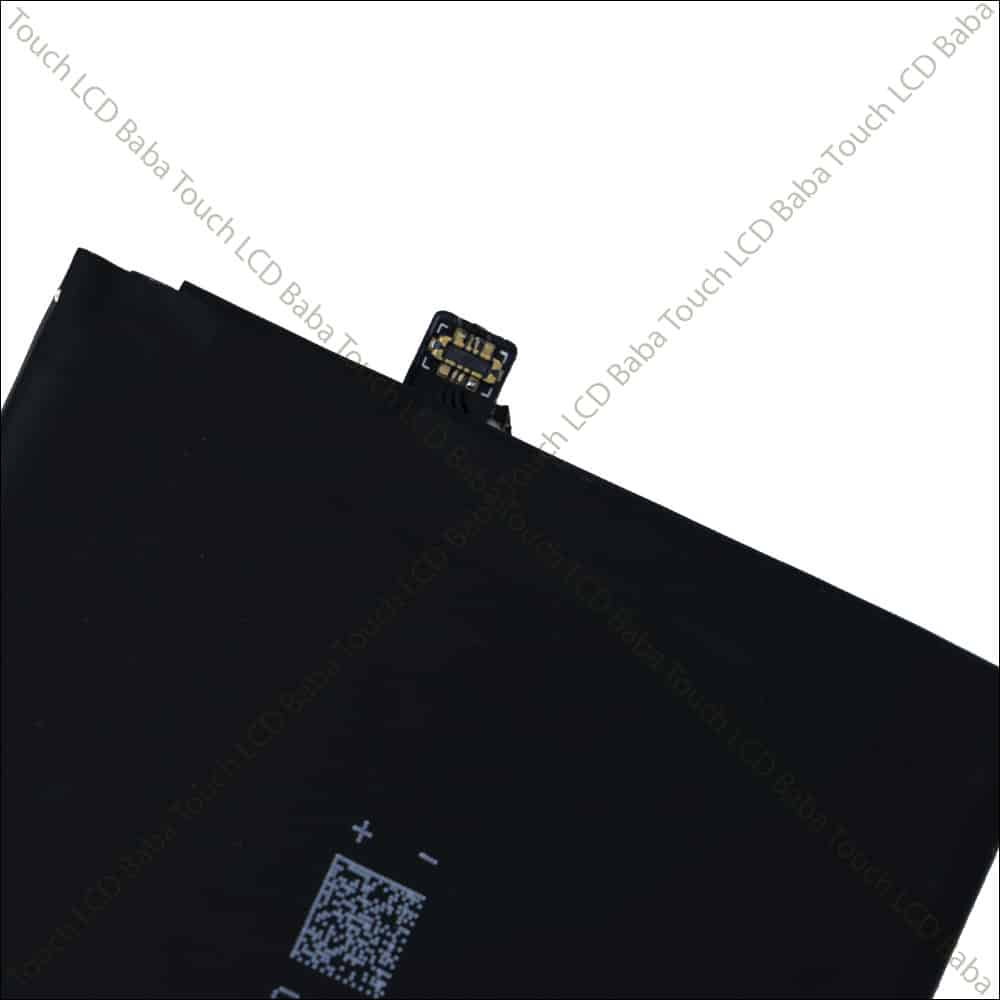 Shipping, Return and Refund Policy
All the products supplied by us come with 30 days return, refund, and replacement guarantee. To return a product, It should be in the same condition as we sent. You can't use or fix the display if you want to return it. For complete details about Shipping, Returns and Warranty, please click here.