It's absurdly saddening when we break the display of the Honor 7s phone. It would be quite costly and time-consuming to repair your phone from the official service center. On this page, you can learn more about the Honor 7s display replacement and even purchase an original display for your phone in case you need it.
A broken Honor 7s display is a widespread issue, but you can quickly overcome the problem by buying a screen replacement (display and touch screen both) for Honor 7s. The part you see here is the Honor 7s display and touch screen combo, which can replace a cracked/broken display or touch screen glass. The model number of Honor 7s is DUA-AL00, so please make sure to match and verify the model number of your smartphone before ordering the product.
Why are the prices so different online and in the local market?
Honor 7s display price depends on its quality, and we only sell the original display here, and not everyone wants the original. The original screen offers 100% original colors, quality, and brightness, while the duplicate display doesn't work in that way. You can purchase a first copy screen for a low price, but the quality won't be satisfactory.
You'll often find customers buying cheap screens from local wholesalers in the market, but they are all duplicates. As soon as you assemble such a screen on your phone, you lose all the glory, and although when you can use the phone yet, you won't get the desired satisfaction. That's why the display prices are different in the online and local marketplace. Some sellers offer low prices to attract more customers, but such screens are counterfeit, and sellers like Touch LCD Baba offer 100% original products, but the price is high.
Even if you purchase a display from the biggest e-commerce websites, they don't control the quality. The sellers send you the display from their shop, and they can easily send you a copy while you might believe that it is a popular website and you will get the original screen for a meager price. If you are a deal finding customer, you'll shoot yourself in the foot because originals are never cheap. Later, when you install such a screen, you get the whole idea of duplicate screen replacements and why they are cheap.
Honor 7s Display Specifications
| | |
| --- | --- |
| | This display is 100% original, tested and suitable for Honor 7s, model number DUA- AL00. |
| | The Honor 7s display size is 5.45″, the display type is IPS LCD and the resolution is 720 x 1440 pixels. |
| | It is a complete combo of display and touch screen glass combined into one. |
| | You can use this combo to resolve a broken display or touch screen glass issue. |
| | We make sure to test each display for 100% flawless working before dispatch. |
| | The combo offers 100% the same colors, quality and brightness. |
| | It is exactly the same spare part as you get with a brand new phone. |
| | We back our products with a solid 30 days return, refund and replacement guarantee. |
| | The display is readily available in stock and shipping time is very fast. |
| | It is very easy to test the new Honor 7s display before installation. |
| | You can order the product using Cash on Delivery or Online Payments. |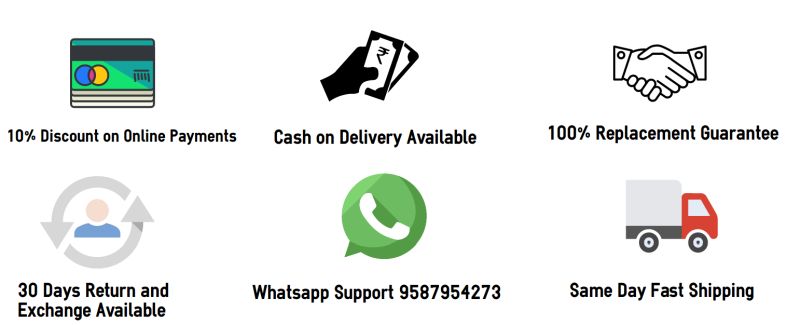 How can I replace only the touch screen glass?
The proper way of replacing a broken combo is to replace the complete display unit. Many customers try to save some cash and fall for low-quality solutions without fully understanding the outcome and touch screen replacement is such a solution. When you choose this solution, the technician replaces the top layer of touch screen glass with a duplicate glass, starting a new saga of problems for you. The touch screen response dampens a lot, and you've to press hard to make it work. When you type the alphabetic character, the touch screen responds incorrectly to the commands, and it is so harassing to use such products.
The smoothness and accuracy of duplicate touch screen glass are nowhere close to the original, and that's why such products sell for super low prices. The glass replacement often fails miserably as it is just a hack, and there is no guarantee that it will always be successful. In many cases, the display also breaks during the separation process, and then you must replace the combo as no choices are left. We don't want our customers to go through so much hassle, and that's why we always talk about the drawbacks of glass replacement. It is not what you think it to be, and the only good thing about this method is its cheap pricing. The only glass of Honor 7s costs around Rs 100, and technicians can easily charge you more than Rs 500-600 for that, and that's why they always suggest it.
What options can one consider to fix the broken display of the Honor 7s?
It won't be enjoyable when a display like that of the Honor 7s breaks. There are many cheap products available in the market, but most of them are completely fake. They are simply duplicates of the original display products, and they can be very hazardous for your smartphone, and they will surely bring the quality of your display down. You can consider one of these 3 options to replace the screen :
1. Honor's Official Service Center.
Going to the Service center is the very first thought that hits a customer's mind. They are official and trustworthy, and very personalized because they solely focus on a particular brand. You can go to the Official Honor Service Center to get the display replaced. Sorry to burst your bubble, but it is not as easy as you might think. The desired display combo is not readily available all the time, which means you have to wait. They charge a lot as well. Most of these service centers are located in big cities, so they are not easy to access if you come from a lower-tier city.
2. Local market repairs.
Easily accessible, very cheap, but extremely risky. Local mobile repair shops are very popular for their prices, but they provide very low-quality display products and replacement services. They mostly sell duplicate display screens, and such duplicates have a 40% similarity with the original product, which would not do justice to your Honor 7s and its original quality. Local markets are cheap, but you should not risk your smartphone's quality for a low price. If you deliberately want to purchase duplicate screens, the local market is the right choice for you.
3. Purchasing the combo online and getting a technician to install it.
This should probably be the ideal option for you. You can easily get an original display for a reasonable price, and then you can install it locally. You can buy an original display from a trusted website like Touch LCD Baba and get the product delivered to your doorstep. After this, you have to appoint a technician, and he will perform the display replacement for you. This way, you get all the benefits with no inconvenience. This option is already gaining popularity among the masses who were fed up with duplicate screens.
Frequently Asked Questions
Q: How much does it cost to replace a broken Honor 7s display in India?
The price of a 100% original Honor 7s display replacement is around Rs 1800-2000. If you buy a first copy screen replacement, then the combo costs about Rs 1000-1100 in India. You may have to pay additional repairing charges on top of the display's price to a mechanic.
Q: Why is it not easy to find the original display screen of Honor 7s?
Because the demand for it is deficient, the market runs by this demand and supply rule. If a product is not in demand, then the seller would not keep a higher stock of it because that would incur losses. As the demand for duplicate displays is high due to their extremely low pricing, customers demand more of them, and thus It isn't easy to find the original screen locally.
Q: Is it possible to get a new display at no cost under warranty from the official service center?
A free replacement is not possible because the official service centers do not include a broken display under their warranty policy. However, you can get a free display replacement if you got the one-time free screen replacement offer when you purchased the phone.
Q: What if the new display that I bought from Touch LCD Baba does not work?
We test and check every display product thoroughly; therefore, never worry about a display product, not working. A display product is only approved for shipment when it passes all the tests conducted by our team. However, if due to any unfortunate reason you end up with a faulty display product, then you can check our 30 days replacement and refund policy and return the product under that. Please note that the return and refund policy applies only to unused products.
Q: Do you test the display before shipment?
Yes. We simulate the testing process, and only after that, we ship a product to you. To do that, we use an actual motherboard of Honor 7s, connect the display to it and actually turn it on to verify it. This testing process is acknowledged as the most reliable method of testing new screens. When we use the same phone as our client is using, there is no room for any errors, and we are sure about our product's working condition. You can also test the new display in the same way as let us know if you encounter any issues.
Honor 7s Display Photos
These images show the actual Honor 7s screen replacement you'll get after your order. This is an Honor 7s display and touch screen unit which can be used to replace a broken display or touch screen glass. Both parts are closely combined together and replacing a broken display or touch screen is very easy. You just need to take out the broken Honor 7s combo and replace it with a new one. That's all.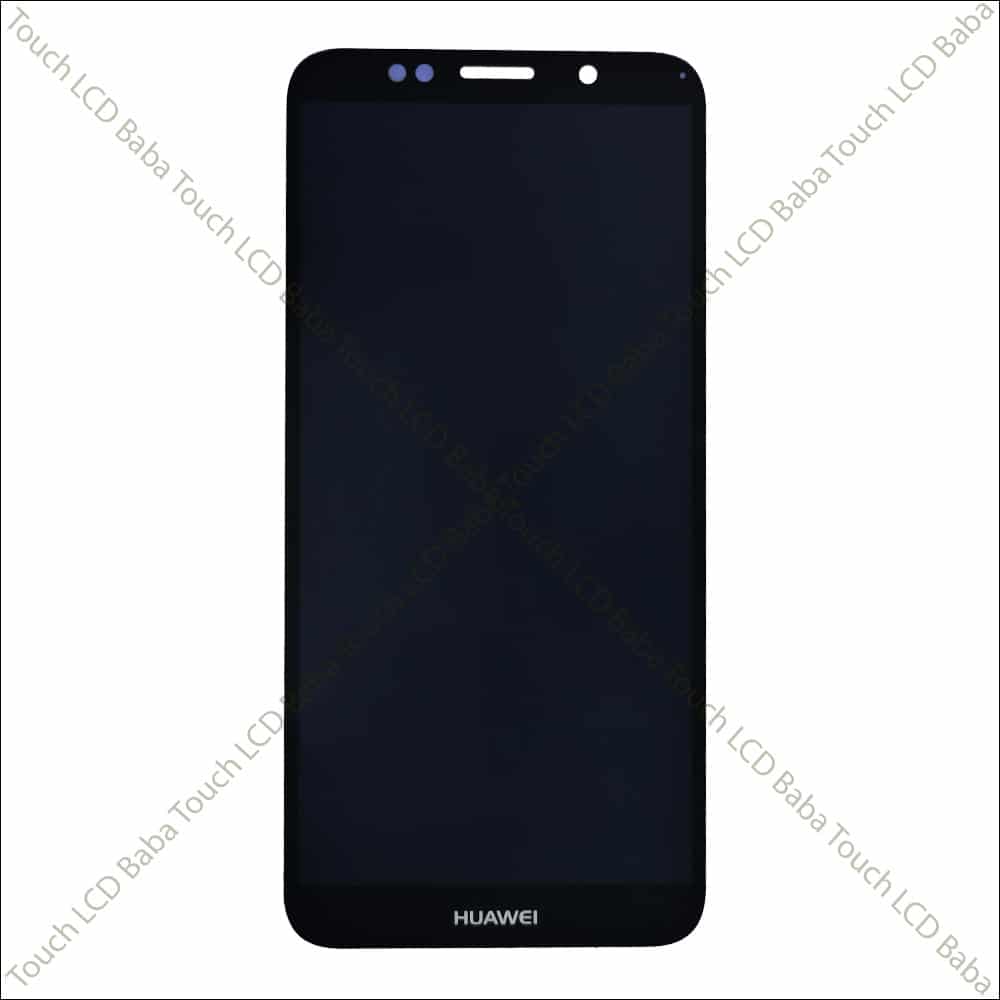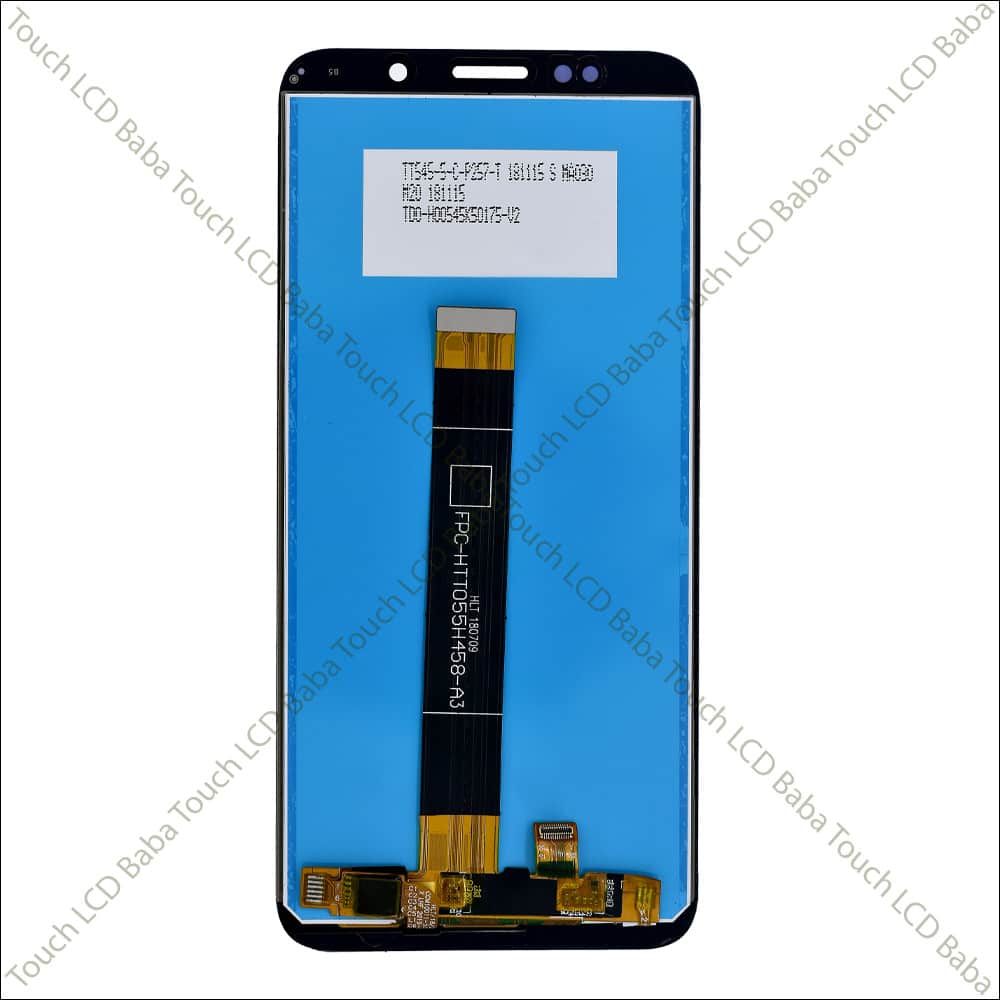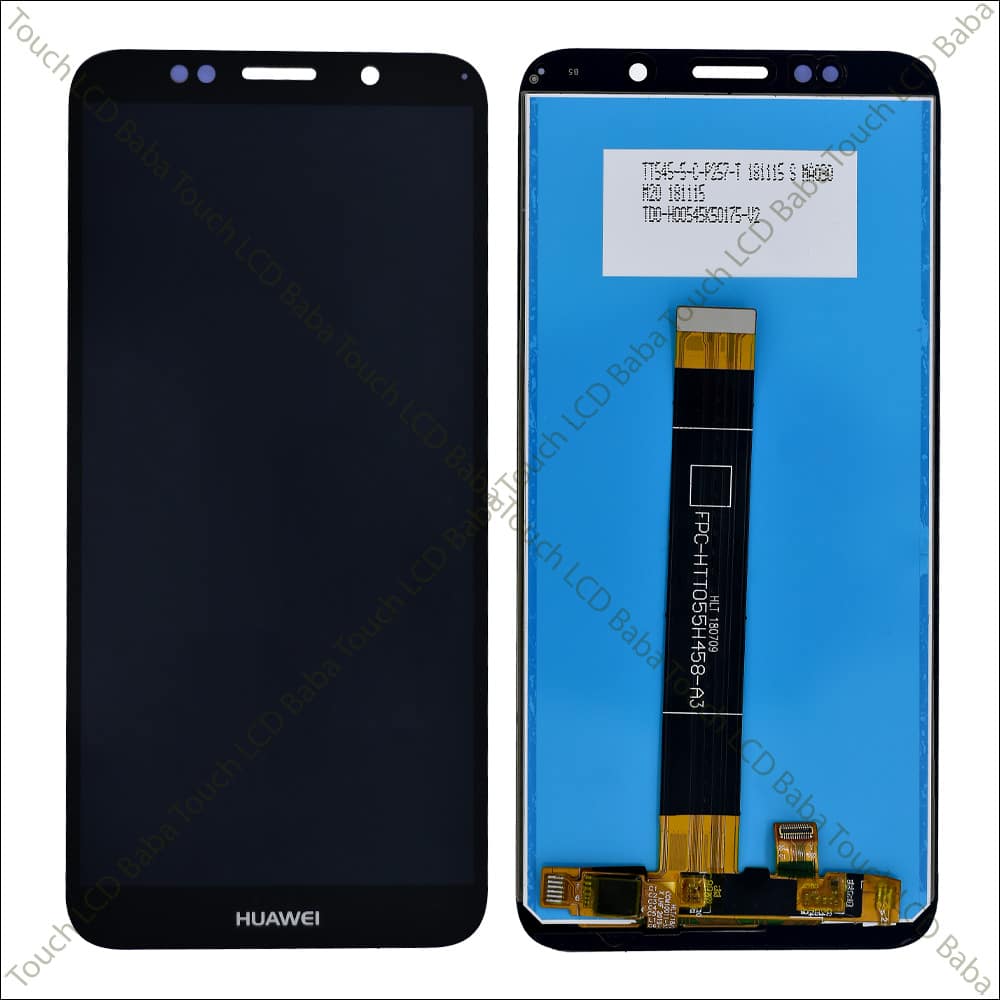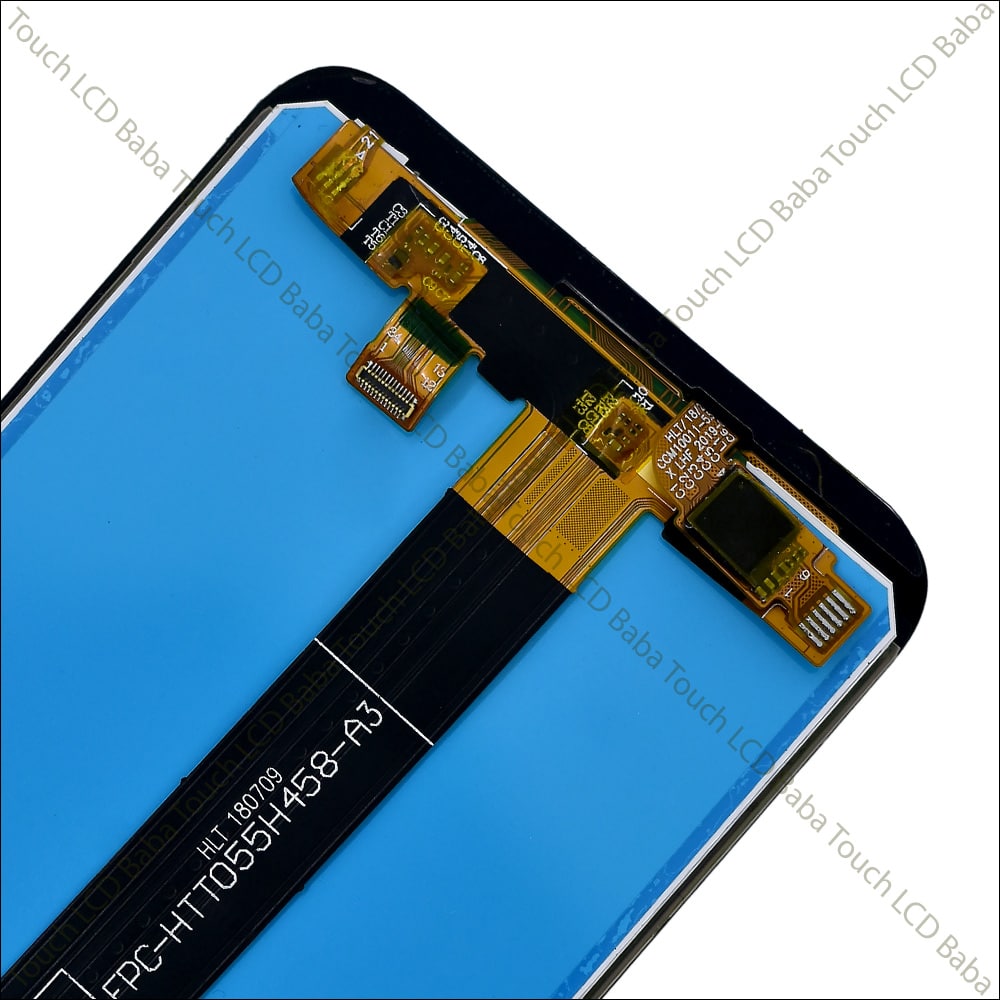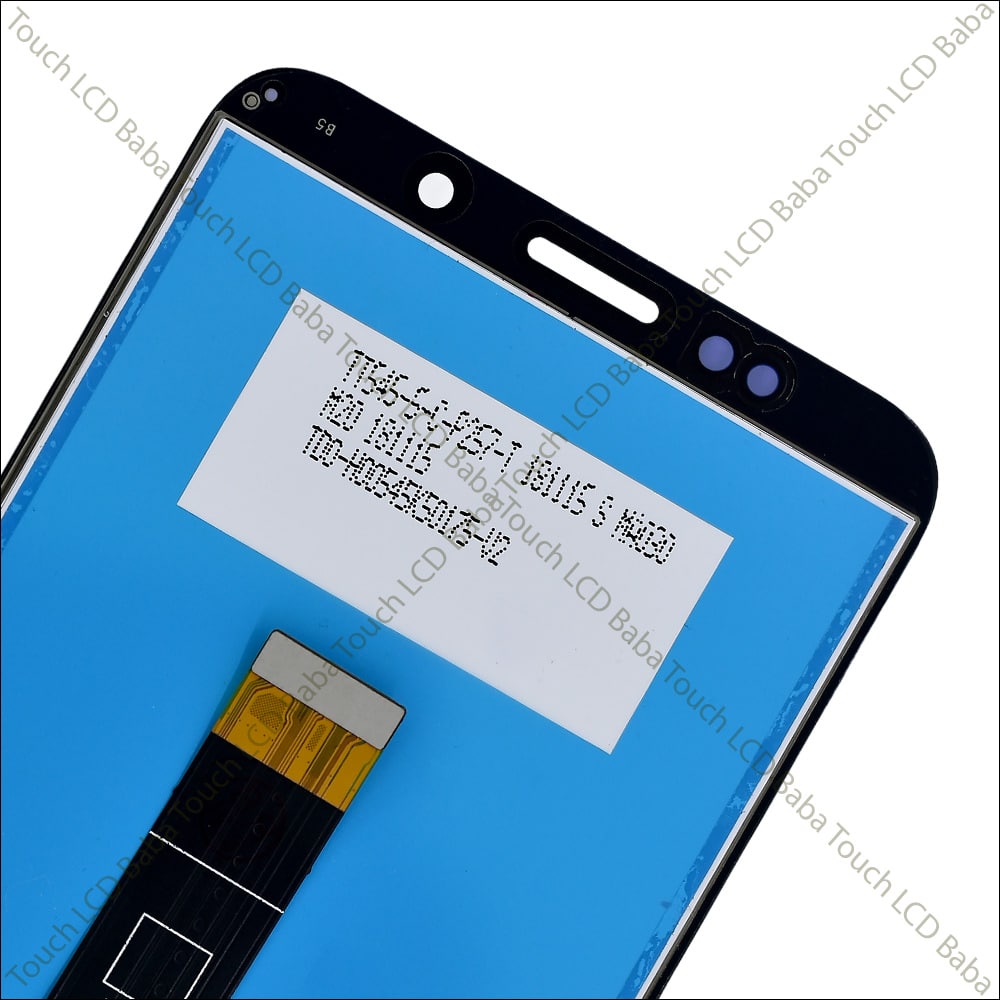 Shipping, Return and Refund Policy
All the products supplied by us come with 30 days return, refund, and replacement guarantee. To return a product, It should be in the same condition as we sent. You can't use or fix the product if you want to return it. For complete details about Shipping, Returns and Warranty, please click here.