If you need a brand new and 100% original display replacement for Infinix Hot 10s, you've arrived at the right page. You need a brand new display to replace a broken screen, but you should choose the display replacement carefully to avoid quality issues. If you buy duplicate spare parts, you'll not get the original quality, and that's why original screen replacements are highly valuable. On this page, you can purchase a brand new Infinix Hot 10s display combo and overcome all the display and touchscreen glass-related issues.
You shouldn't be disappointed if the display or touchscreen glass has cracked because that's normal and happens to many customers. You can buy an identical display unit and easily replace the broken part. On this page, you can find all the details about Infinix Hot 10s display replacement and buy a new spare part for your phone. If you still have questions about the product or its specifications, please get in touch with us at 9587954273, and we'll be happy to guide you in the right direction.
What is the meaning of the Infinix Hot 10s display combo?
The Infinix Hot 10s display combo consists of an IPS LCD and touchscreen digitizer glass. You must replace the complete display unit to replace a broken display or touchscreen glass. Please note that display and touch screen glass are combined, and you should not replace them separately. If you replace only the glass or display, that negatively impacts the display quality.
In a display combo, the IPS LCD and touchscreen glass are combined using LOCA glue and go hand in hand to form a display combo. When only the touch screen glass cracks, it is merged with the display; hence, you can't replace it individually. If you want to replace it individually, you must depart it from the IPS LCD. We hope now you understand why you should replace the complete display unit.
Isn't glass replacement a good and low-cost solution?
Glass replacement is not a good solution if you want to retain the original display quality. To separate the broken glass from the display, you must heat the display, and that degrades the display quality. Overheating the display results in spots in the display and strange artifacts inside the display. You'll not be pleased with the outcome of the display.
Additionally, mobile phone mechanics use a duplicate touchscreen glass to replace the damaged glass, and such solutions never last long. The original glass is sturdy and protects the display from minor drops, and that's why the original display has worked for a long time. On the flip side, a duplicate touchscreen glass is fragile and breaks easily on the next drop. That's why duplicate screens never last long, and you must replace them every 1-2 months. Therefore, glass replacement is a low-cost solution, but its quality is also terrible.
Infinix Hot 10s Display Specifications
| | |
| --- | --- |
| | This display combo is 100% original, tested, and suitable for Infinix Hot 10s, model number X689. |
| | The Infinix Hot 10s display size is 6.82″, IPS LCD display type, and the resolution is 1640 x 720 Pixels. |
| | You get a complete unit of inner display and front layer of touch screen digitizer glass combined into one. |
| | We test and verify each display for 100% excellent working before shipping it to our customers. |
| | You'll get the same quality, colors, and brightness as your factory-fitted display. |
| | You'll never face quality degradation issues because our products are 100% original. |
| | We source our products from the OEM manufacturer to ensure original quality. |
| | Before installing the display, you can test and verify the working condition of the product. |
| | It is not a first copy or diamond quality product you can purchase from the local market. |
| | The Infinix Hot 10s display is readily available in stock and the turnaround time is fast. |
| | We offer Cash on Delivery and Online Payments (10% additional discount) as payment methods. |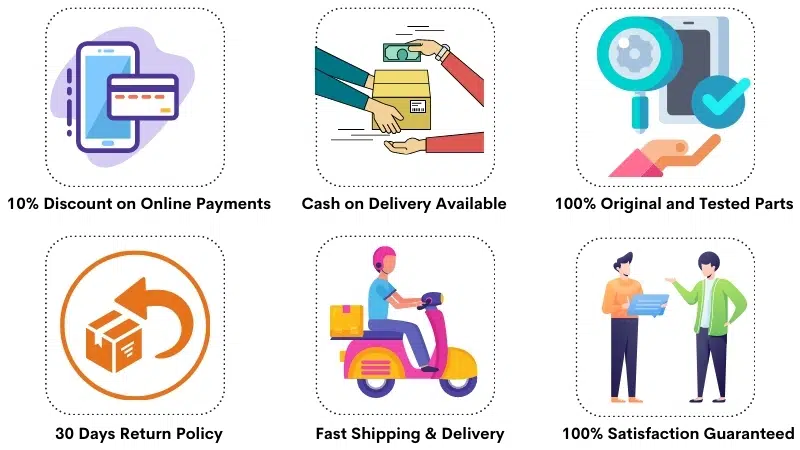 Frequently Asked Questions
Q: How much does replacing a broken Infinix Hot 10s display in India cost?
The price of a 100% original Infinix Hot 10s (model number X689) display replacement is around Rs 2800-3000. Suppose you buy a duplicate (or first copy/ diamond quality) screen replacement from the local market. In that case, the combo costs about Rs 1300-1500 in India, but duplicate screens always render terrible quality, and satisfaction is never possible.
Q: Why should I purchase the display online from you when the local market has the same product?
Some customers think buying a display replacement online is useless because the product is easily available in the local market. At the same time, the product is available offline, but you probably don't know that all such local products are duplicates, and you don't get the original display again. If you are in a hurry and any low-quality product is good for you, you can buy the display from the offline market.
However, if you were dissatisfied with the local market's products and had quality issues, you should try the original products. That's because original screen replacements are unavailable in the local market, and you waste your money if you overpay there. Many customers pay for the original product, but technicians deceive them with duplicate screens, and that's why the local market is not the right place for customers who want to buy original screen replacements.
Q: How can I trust that Touch LCD Baba offers original screens only?
It is common to have trust issues because you've never bought anything from us. You can check for our reviews on the web and YouTube, and you'll get a general idea of the display quality we offer.  All our products come with a 30 days return guarantee, so you certainly don't need to worry about the quality and other issues. We are confident about our offerings, so we intrepidly offer a return guarantee.
Our return policy is clear, and we don't want to confuse you with irrelevant details. You must ensure that you return the product within 30 days after delivery and that it is completely unused. You can't return a product after installing or removing its screen guard and protective films. That's all about the return and replacement policy; we hope you'll find it clear and useful.
Q: I want to buy a low-cost display replacement. Do you offer it?
We are sorry, but we don't offer a low-cost display replacement as all such products are duplicates. You can surely find cheaper products in the market, but they won't offer the desired display quality. All low-cost screen replacements offer low brightness, stiff working touchscreen glass, and damage very easily.
If you buy a local/duplicate display and then drop the phone again, the display will break instantly. That's because a duplicate touchscreen glass cannot take any drops. As soon as the phone hits the surface, the glass cracks again, and then you must go for glass replacement again.
Q: Can I buy the display and touchscreen glass individually?
Please note that display and touchscreen glass always come in a combo. Most vendors don't offer the display separately, but touchscreen glass is available individually. The touchscreen glass is used to replace the cracked glass, and that's why it is available separately. You can't find the display separately if the touchscreen glass is not damaged.
You shouldn't purchase the LCD and touchscreen glass separately because that doesn't make sense. You'll finally need to combine them, so buying a readymade part would be a much better decision, and that's what a display combo is. You can easily replace the broken display by replacing the broken combo with a new one.
Q: Do you also install the display on my phone at the time of delivery?
No. We don't provide display installation services. We'll deliver the ordered product to your doorstep, and you must make the necessary installation arrangements yourself. Please note that installation is not a problem as you can easily find many technicians in the local market. The main problem is finding the original part, and you can order that from our website.
If you worry that you'll face installation issues, you can talk with a technician first and order the product. That way, you don't have to wander after delivery, and you can go to the pre-decided technician and install the display on your phone. It is easy to test the display and then install it permanently.
Q: Can you elaborate on the difference between an original and a duplicate display?
Please note that original and duplicate screens are different products; you shouldn't assume that both offer the same output. Customers speak favorably about duplicate screens only because they cost less, and there is no other justified reason. Here are the significant differences between original and duplicate screen replacements :
The original display offers 100% brightness, while a duplicate display offers 40-50% brightness.
A duplicate display breaks easily, while the original production lasts long.
The original glass is sturdy and can easily take minor drops, but the duplicate glass breaks on the first drop.
All the display-reliant features, like videos and camera photos, will look blurry when you use a duplicate display.
Your phone will overheat with a duplicate display, while the original one works perfectly.
Please note that original screen replacements offer a different experience and that you'll understand only after using a duplicate display. Many customers buy cheap screens to save money, and later, they feel remorse when they realize the drawbacks. Therefore, always invest in original display replacements and stay trouble-free for a long time
Infinix Hot 10s Display Photos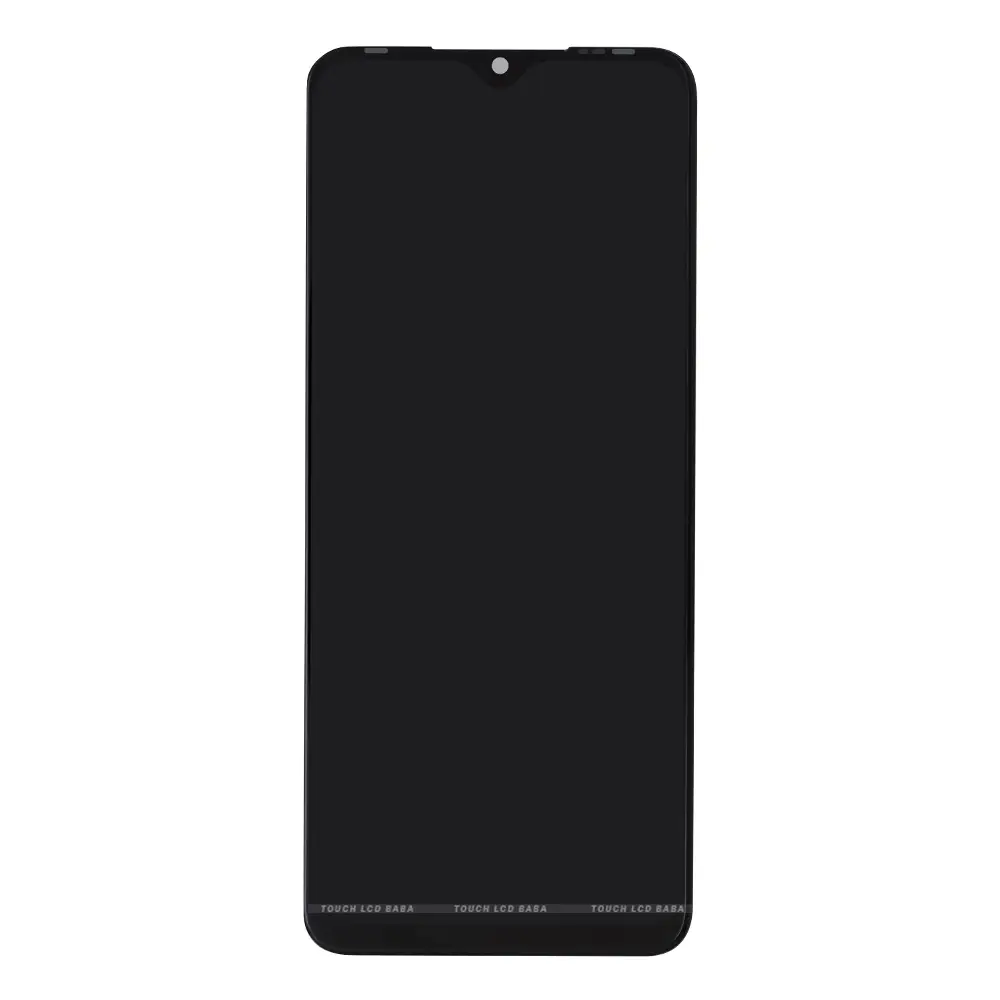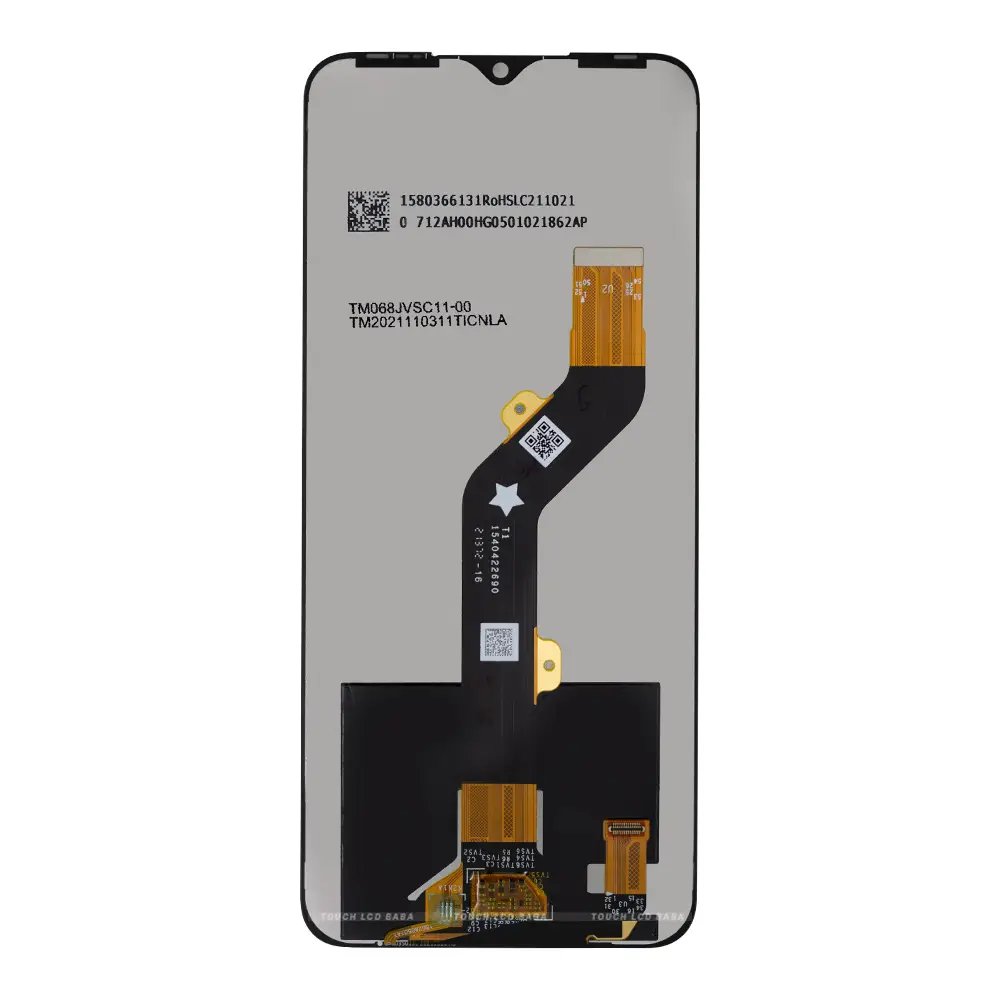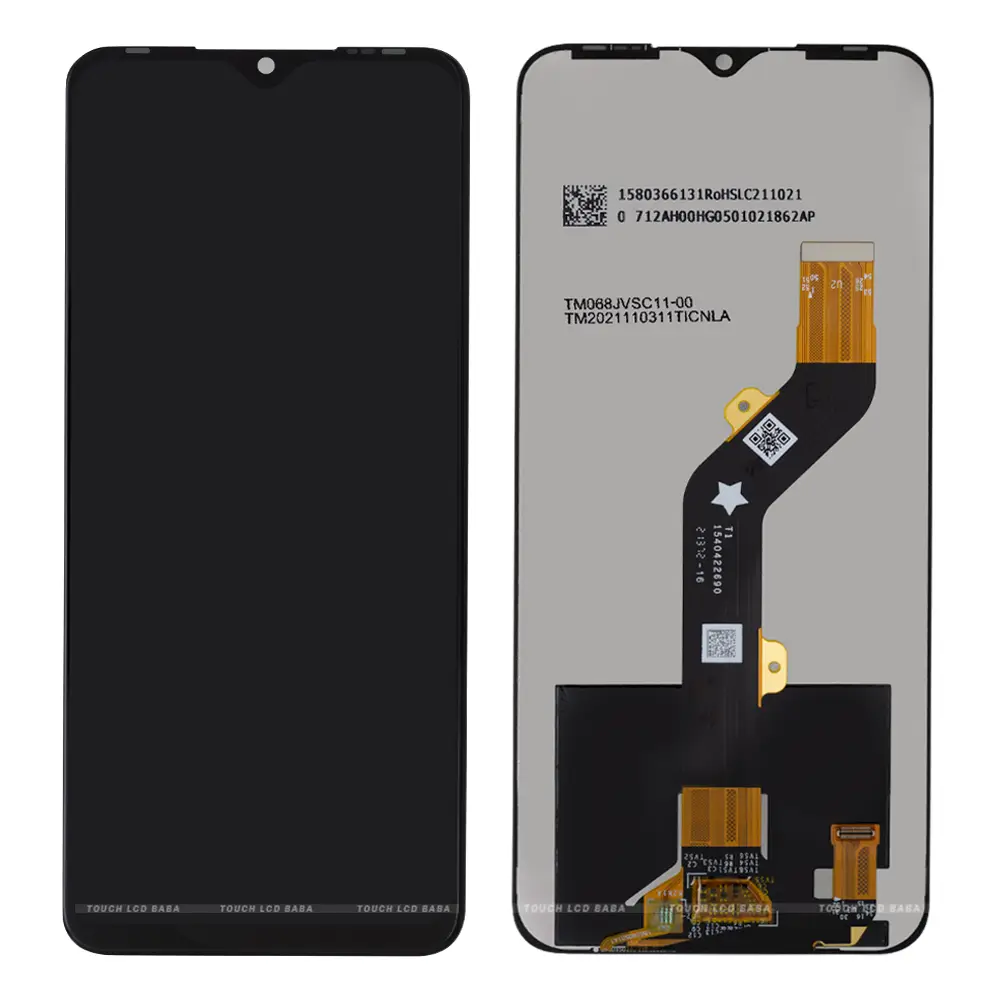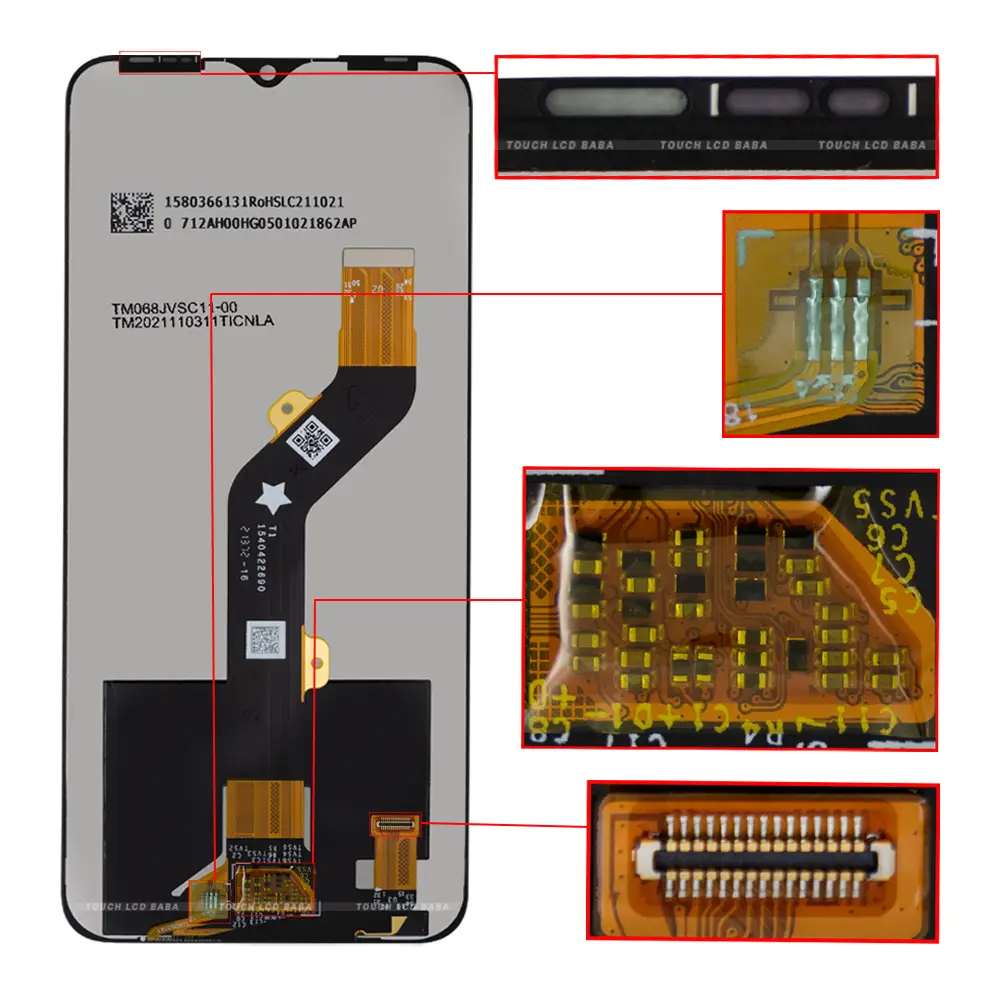 Shipping, Return and Refund Policy
All our products come with 30 days return, refund, and replacement guarantee. To return a product, It should be in the same condition we sent. You can't use or fix the new Infinix Hot 10s display if you want to return it. For complete details about Shipping, Returns and Warranty, please click here.