Infinix Note 12 5G is a pretty popular phone, and if you need a 100% original display replacement, Touch LCD Baba can significantly help. We supply original spare parts in every corner of India, and now you don't need to rely on local spare parts sold in your area. Many customers want to buy original screen replacements, but the availability is so limited that you can't source such products. As a layman, you have no connection with the suppliers and might not know where to buy these products.
The mobile phone industry is growing exponentially, and several new models are being launched daily. So many customers use two phones, and the demand for spare parts is growing, but availability is still limited. You might have the budget to buy original screens, but you don't have a reliable source, and we're here to fill that gap. On this page, you can order a 100% original display replacement for Infinix Note 12 5G and easily replace the broken display unit without compromising quality. Please read further to learn more about folder replacement, do and don'ts, and other important information.
What is an Infinix Note 12 5G display combo and its use?
If you want to replace a broken display, you need a new spare display, and that's what a combo is. An Infinix Note 12 display combo/folder is a unit of inner display and a front layer of touchscreen glass. You can use a display combo to replace a broken display, touchscreen glass, or both. So in all cases of a damaged display, replacing the combo is a universal solution.
Please remember that even if only the glass cracks, you need to replace the display combo because the glass is closely attached to the display. The bottom layer of touchscreen glass is combined with the top layer of the display, and there is no space between them. A special glue called LOCA is used to combine the display and glass, and this glue is 100% transparent, and that's why you can't see it. If you remove the broken touchscreen glass from the phone, the inner display will automatically crack.
Is it impossible to replace only the touchscreen glass?
Replacing only the touchscreen glass is possible, but retaining the original display quality with such low-quality methods is impossible. Please note that glass replacement is a make-do solution, not a way to get the original display quality. A mobile phone technician will try to remove your phone's broken glass and then paste a duplicate glass over it. After glass replacement, you'll not have the original quality and feel because duplicate glass feels very cheap when you use it.
Many customers want to try their hands on glass replacement, but a refurbished display can never meet your expectations. Glass replacement may allow you to use your phone, but if you don't want to compromise the quality, you should never go for glass replacement. Here is why glass replacement is a bad solution :
Your phone's original touchscreen glass gets replaced with a duplicate low-quality glass.
If you drop the phone again, a duplicate glass breaks so easily.
Your display will become patchy, having spots inside because of the glass replacement process.
The display undergoes extensive heating and repair processes, so you never know when it suddenly stops working.
Glass replacement is meant for customers who want to repair their phone with the lowest money and don't care about quality-related problems. If you're low on budget and anything is good for you, you can try glass replacement. Please also know that glass replacement is not always successful, and most attempts will result in a damaged display, and you must replace the complete AMOLED panel.
Infinix Note 12 5G Display Specifications
| | |
| --- | --- |
| | This display combo is 100% original, tested, and suitable for Infinix Note 12 5G, model number X671. |
| | The Infinix Note 12 5G display size is 6.7″, the display type is AMOLED, and the resolution is 2400 x 1080 pixels. |
| | You get a complete display panel with an inner display and a front layer of glass. |
| | We test and verify each display for 100% excellent working before shipping it to our customers. |
| | You'll get a 100% original display, the same as it comes with a new phone. |
| | The colors, brightness, and touchscreen smoothness will stay at 100% original levels. |
| | We source our products from OEM manufacturers to ensure original quality. |
| | You can also test and verify the working condition of the new display before installation. |
| | We don't offer cheap local products but strictly original screen replacements that work without problems. |
| | The Infinix Note 12 5G display is readily available in stock and has a fast turnaround time. |
| | We offer Cash on Delivery and Online Payments (10% additional discount) as payment methods. |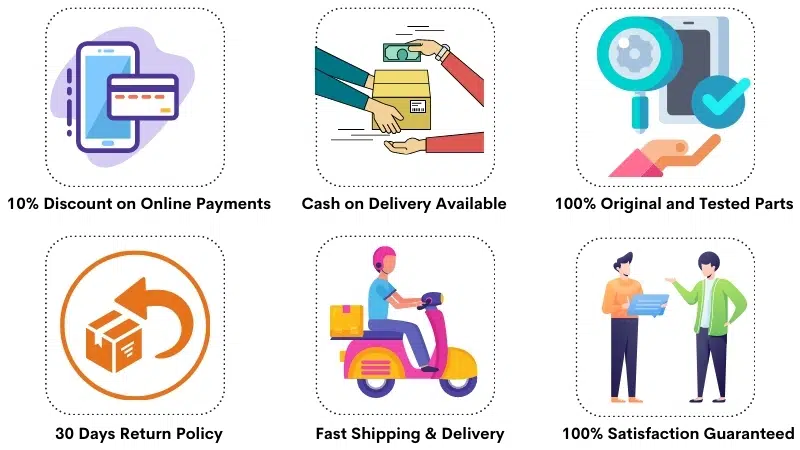 Frequently Asked Questions
Q: How much does replacing a broken Infinix Note 12 5G display in India cost?
The price of a 100% original Infinix Note 12 5G (model number X671) display replacement is around Rs 4600-5000. You get a 100% original AMOLED display panel for this price which is 100% identical to what you get assembled with a brand-new phone. You can buy duplicate screens for low prices, but their quality is bad, and you'll always waste money on such products.
Q: I found an Infinix Note 12 5G display for Rs 1500. What is that? 
The original Infinix Note 12 5G display panel offers AMOLED display quality, and all duplicate panels offer TFT quality. It means that display quality changes when you buy a duplicate panel and get only 50% of the original display's quality. If you get attracted to a low price, you should know that such products are terrible in quality, and that's why they are cheap.
Please also note that AMOLED screens are energy efficient and take less battery power when you use the phone. If you install a duplicate TFT display in your phone, your phone's battery will not last as long as it used to, and you'll face battery-draining issues. A duplicate display negatively affects other phone components, so you should never purchase duplicate products.
Q: How do I install the new display If I buy it online?
To install the new Infinix Note 12 5G display, you should seek a local technician's help. We don't recommend self-installation because that is not the right way for inexperienced customers. If you know how to install the display, you can do the installation yourself. It hardly takes 30 minutes to successfully install a display on your phone and restore its full life.
In most cases, a customer doesn't possess the knowledge to replace the display, so paying Rs 200-300 to a technician is the best choice. You should always visit a nearby technician and have him install the display on your phone in your presence. Never leave the display with a technician and return home because you'll never know what he does with your product. Always stay beside the technician during repairs and oversee all the processes carefully. In most cases, everything goes smoothly, and you can return home with a perfectly working phone.
Q: Is it a 100% original display panel or different in some aspect?
We offer a 100% original Infinix Note 12 5G display panel, which is the same as fitted in your phone. There is no quality or make a difference as both panels come from the same factory that makes original screen replacements for the parent company. If you replace your broken display with the display we offer, you'll not face any issues whatsoever.
Q: Do you supply a used display or a brand-new display?
We deliver a 100% original, fresh, brand-new display replacement for Infinix Note 12 5G. The display comes fully sealed with protective films all around it. The display's flex cable is set free, so you can quickly test the display before installation. If you've any questions, you can always contact us, and we'll be more than happy to help you with all the concerns. If you need any guidance on how to test the display, you can always contact us for assistance.
Q: What is a first copy, OG Quality or Diamond Quality display?
All these words refer to a duplicate display, like TFT or IPS quality display. Many customers don't want to purchase the original display because of budget problems, so they buy duplicate screens to use the phone. Buying a new phone after saving some money is easy, but unexpectedly spending money on a display replacement burdens many families.
The original display costs around Rs 4500-5000, so customers settle for a duplicate display to save money. However, a duplicate display is not good because you must spend money repeatedly every two months, and the final investment will exceed the original display's price. However, customers don't realize this fact, as paying money in small installments seems easier than spending a lump sum. You should always buy the original display because you don't have to worry about quality and durability.
Q: How do I test the new Infinix Note 12 5G display before installation?
You should always test and ensure the new display's working condition before finally assembling it on your phone. A new display needs preliminary testing before assembling, and that's a general procedure all the technicians follow. You should never install a display before without testing it first because that way is risky, and you don't know the outcome. Before pasting the new display on your phone, you should always test and verify its working condition. Here is how we test the new display before installation :
First, dismantle the phone from the backside and remove the back panel to access the motherboard.
Remove the necessary screws from the motherboard to access the display's jack.
Eject the old display's connection from the motherboard and then connect the new display's flex in the right direction.
Turn on the phone to test the new display in real-time and use the touchscreen.
After testing the new display, you can proceed with the final installation.
Testing and installing the display on your phone is easy without pasting or removing its screen guard/warranty stickers. Always maintain the brand-new condition of the new display during testing and remove the screen guard only after verifying all the aspects of the display. If you remove the screen guard and paste the display, that would imply that you've verified it for working and are satisfied with it.
Q: What is the difference between combo, folder, display unit, and display assembly?
All these words refer to a combination of a display and touchscreen glass. Many technicians use different words for a combo, and you can use the above words interchangeably. So, don't get confused, and feel free to purchase the original AMOLED display combo, which offers 100% the same quality as you get with a new phone.
Infinix Note 12 5G Display Photos
If you want to see the Infinix Note 12 5G display combo's actual product photos, please check the images below. You can easily replace a broken touchscreen glass or internal display with this part and restore the original condition of your phone in less than 30 minutes.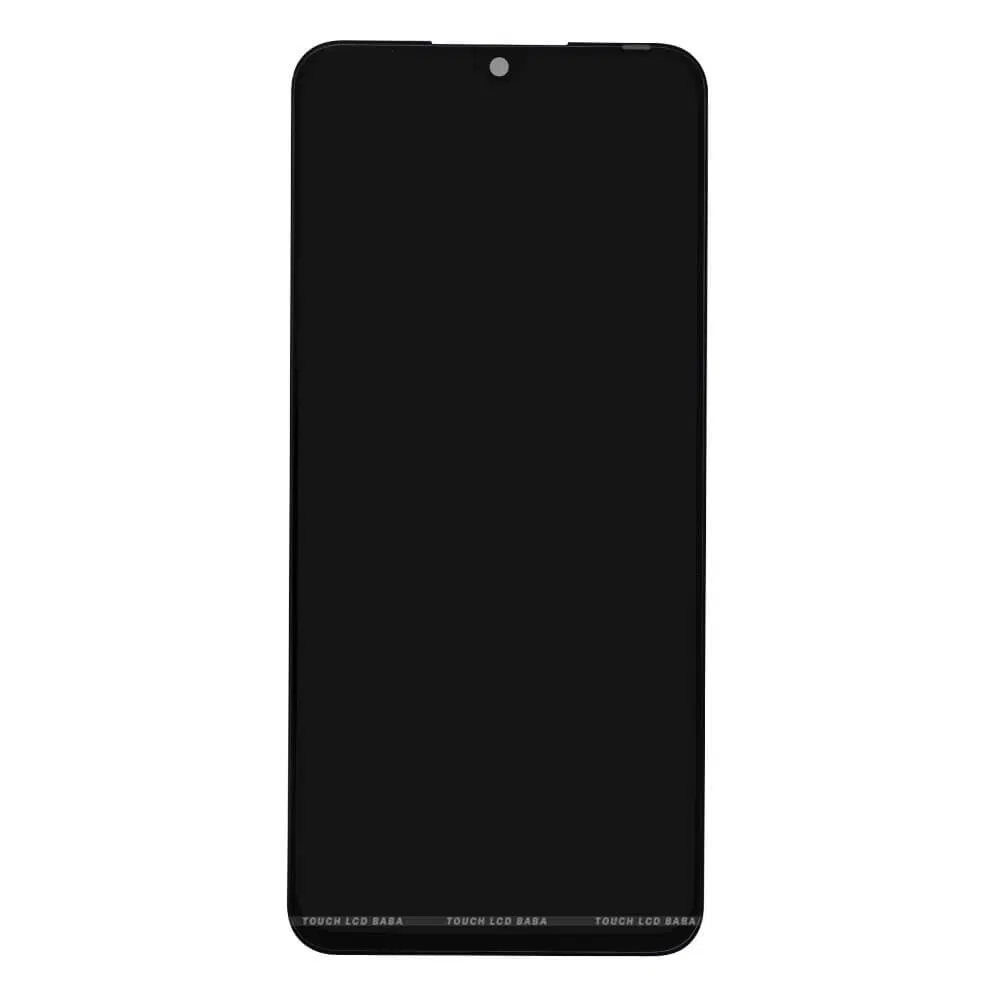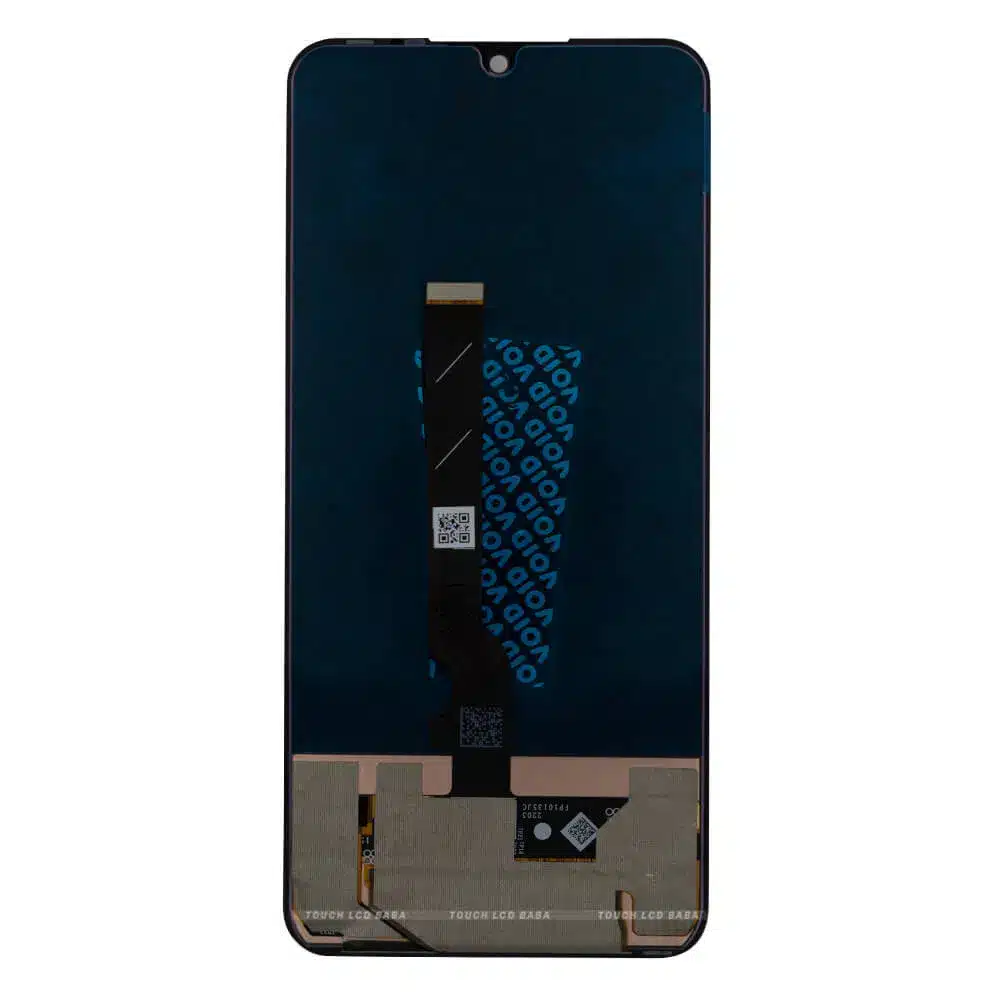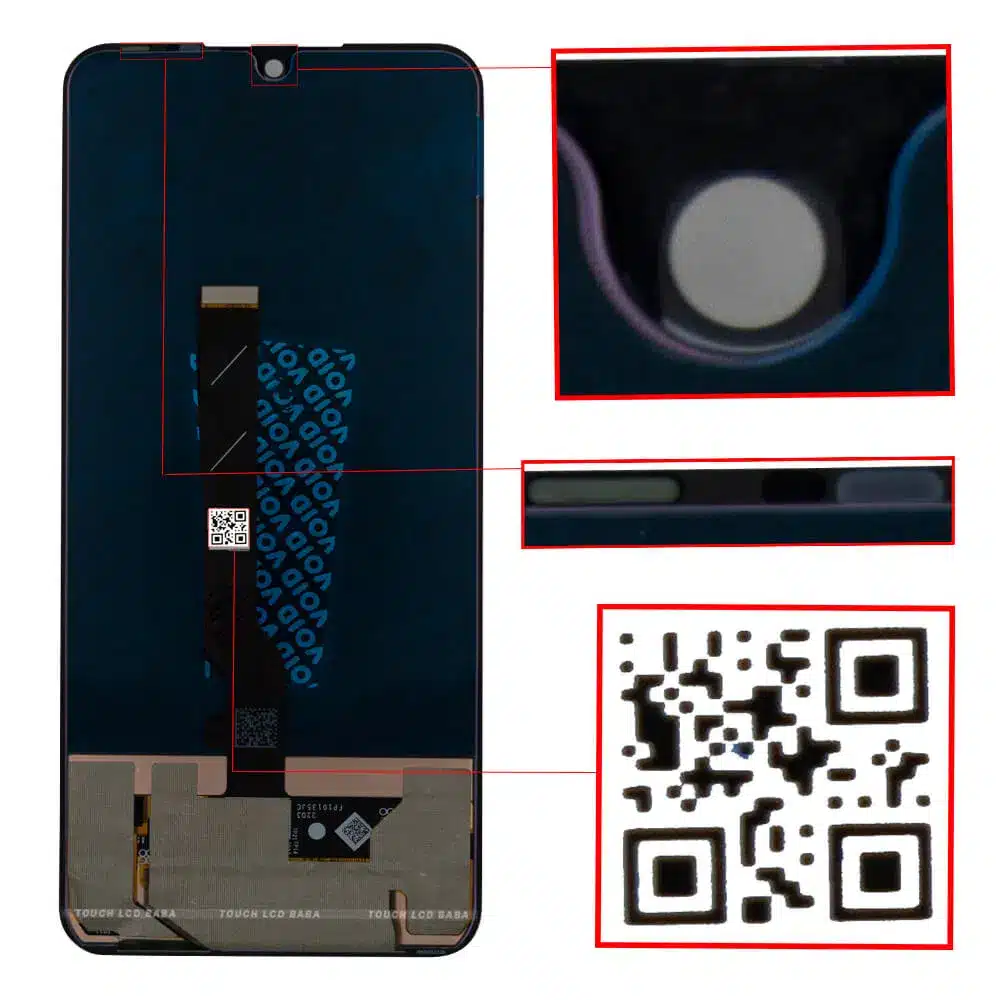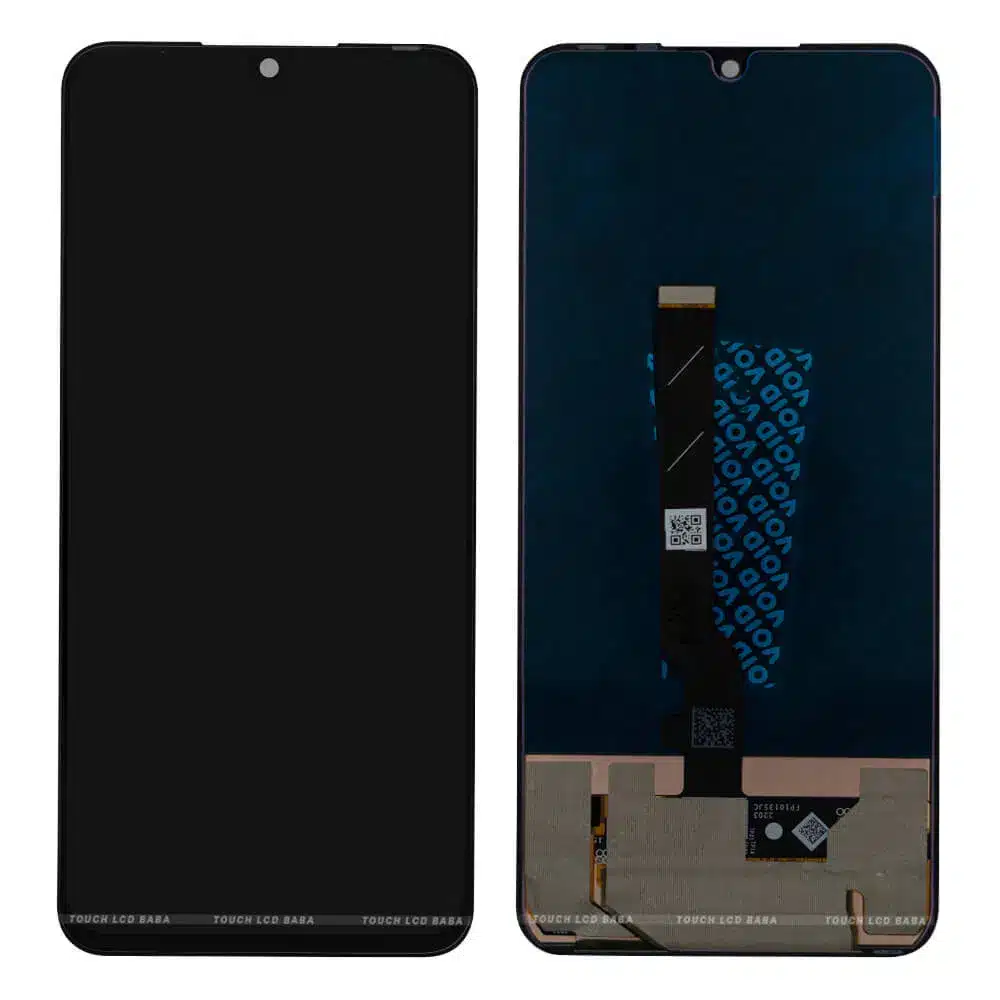 Shipping, Return and Refund Policy
All our products come with 30 days return, refund, and replacement guarantee. To return a product, It should be in the same condition we sent. You can't use or fix the new Infinix Note 12 5G display if you want to return it. For complete details about Shipping, Returns, and Warranty, please click here.