You've found the right webpage if you want to buy a 100% original and fresh battery for the Lenovo M10 HD tablet(X505F / X505F). On this page, we offer 100% original battery replacement, which helps you overcome all battery-related issues. You likely have the tablet in pristine condition, but battery issues are common. You can't avoid battery issues because it always wears off gradually. To overcome battery-related problems, buying a brand-new battery is the only choice.
Battery-related problems pose a huge problem because you can't use the tablet for the anticipated time. If you have an exhausted battery, charging it to 100% levels won't help because it will drain much faster. In other words, after charging the battery to 100% levels, it will drain fast because its lifespan is over, and you need to replace it as soon as possible. Many customers don't replace the battery until it stops working, but you shouldn't ignore the battery issues, as bigger problems can appear because of your negligence.
When should you replace the Lenovo M10 HD battery?
If you observe that the actual standby time has reduced to 50% compared to the initial performance of the battery, it is the right time to replace it. You've used the tablet for a long time, and if the battery doesn't perform as desired, you'll surely notice it. Most customers don't replace the battery promptly because the tablet is still working and the actual use is not hampered.
If you don't replace the battery in time, you'll face bigger issues later, like random rebooting of the tablet, which can lead to software issues and data loss. These are the most common issues a customer faces when the battery is in sub-optimal condition :
The battery declines much faster after a full charge, and you must charge it several times daily.
Your tablet overheats when you do any resource-intensive stuff on it.
You must keep the charger in; otherwise, the tablet will turn off.
The battery has puffed up, and you can feel a bulge inside the tablet.
Your tablet reboots randomly, and you don't know the actual reason.
The battery shows a random battery percentage, like 50%, and then suddenly 20%, and so on.
Charging the battery takes a long time, which was not the case before.
These are the precursors to an exhausted battery, and you should consider replacing the battery as soon as possible. If you've any questions, please get in touch with us at 9587954273; we'll be very happy to assist you further. You can resolve all the battery-related issues by replacing the battery, which is a breeze.
Lenovo M10 HD X505X/X505F Battery Specifications
| | |
| --- | --- |
| | This battery is 100% original, tested, and suitable for Lenovo M10 HD, Model Number X505X/X505F. |
| | The Lenovo M10 HD's battery model number is L18D1P32, and the battery capacity is 4850 mAh. |
| | You can use this battery to replace a worn-out battery and easily restore the immaculate condition of your tablet. |
| | Rated Capacity: 4850mAh / 18.7Wh |
| | Rated Voltage: 3.85V |
| | Limited Charge Voltage: 4.4V |
| | It is a 100% original battery, the same as you get with a brand-new tablet. |
| | You can easily resolve all battery-related issues by replacing the battery. |
| | We offer a seven days testing period for the battery so that you can check its capacity to your satisfaction. |
| | The Lenovo M10 HD tablet battery is readily available in stock, and shipping is fast. |
| | You can order the product using Cash on Delivery or Online Payments (an additional 10% discount). |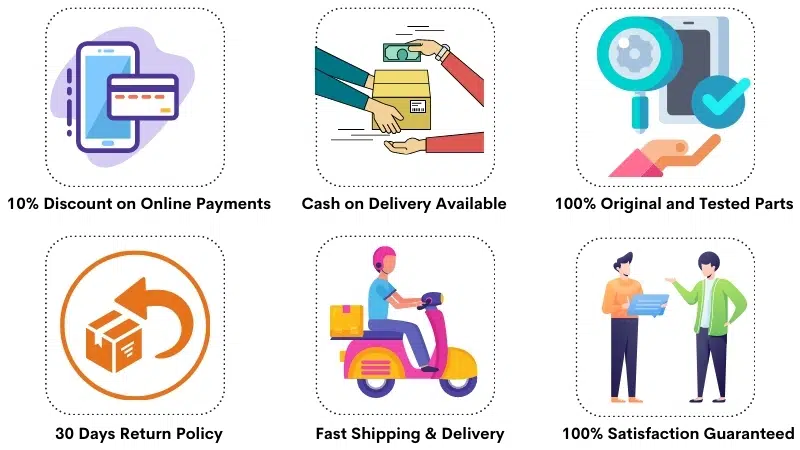 Common Customer Questions
Q: How much does buying a Lenovo X505X/X505F battery cost?
The price of a 100% original Lenovo M10 HD battery replacement is around Rs 1900-2000. We don't sell counterfeit products on Touch LCD Baba, but you might buy duplicate products for a lower price in the local market if that is what you want. Please also remember that tablet batteries are not easily available, and you should never go for compatible products because of quality issues.
Q: Why is this battery not available in the local markets?
The Lenovo X505F/X505X battery is unavailable in most local markets because it is an uncommon product. Customers often search for the product in all the nearby places within their reach and order it online when that is the only option left. If you are also tired of searching for this battery, you can easily order it online and get quick delivery to your doorstep. Even if you live in a Metro city, availability issues are common because all spare parts are not available in a particular place, and everyone buys needed parts as per the availability in online/offline markets.
Q: A technician said that he'd make a new battery manually. What is that?
When a particular model's battery is unavailable in the local market, technicians provide makeshift solutions to their customers and use any other model's battery to fit into your device. For example, they will take a small battery of any other model and then open your exhausted battery to remove its connector. They will manually solder a wire from the new battery to the flex of your old battery.
In other words, they will remove your old battery's flex cable and connect it with a new smaller battery. Such solutions offer poor quality because the new battery is often half your original battery's capacity. If you go for such solutions, the standby capacity of your tablet will reduce, and local batteries are always a big no. Therefore, always go for the original battery as it is easily available.
Q: Can I replace this battery on my own?
The original Lenovo X505 battery replacement comes with its chassis. You can remove the old battery and chassis and easily assemble a new one. All you need to do is remove some screws and put them back in. The battery replacement is easy; anyone with basic skills can do this at home.  If unsure about your expertise, you shouldn't try assembling it yourself. We believe self-replacement is not hazardous, but you should still exercise caution and seek a professional technician's help if necessary.
Q: Who would install the battery if I buy it online?
Many customers overly worry about installing a battery which is a very basic task. Millions of customers buy spare parts online and then seek a local technician's help for installation. You can install the battery yourself or seek a local technician's help. Please note that normal battery installation charges are around Rs 150-200, and almost any technician in your locality can do that. If you need any guidance, please call us at 9587954273, and we'll explain this in more detail.
Lenovo X505X/X505F Battery Photos
These photos represent the actual batter you'll get after your order. If you've got any questions about the product, please feel free to contact us at 9587954273.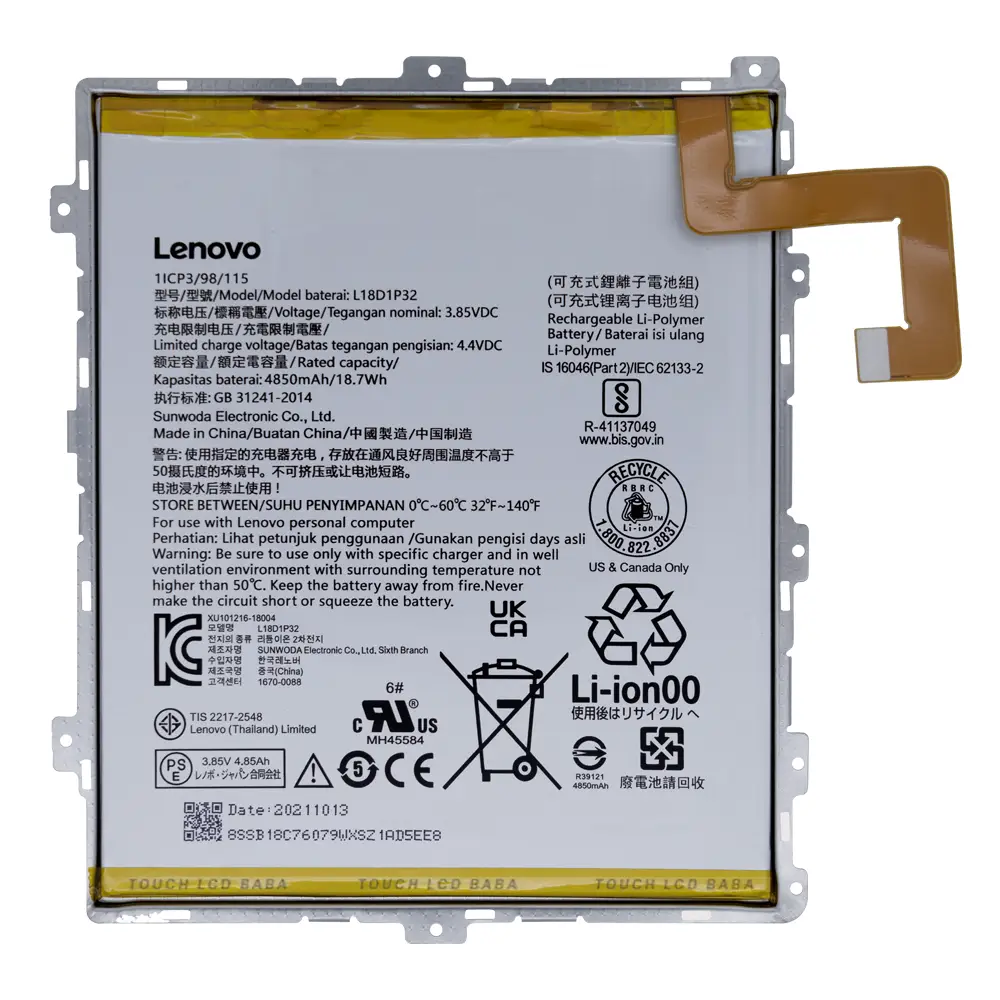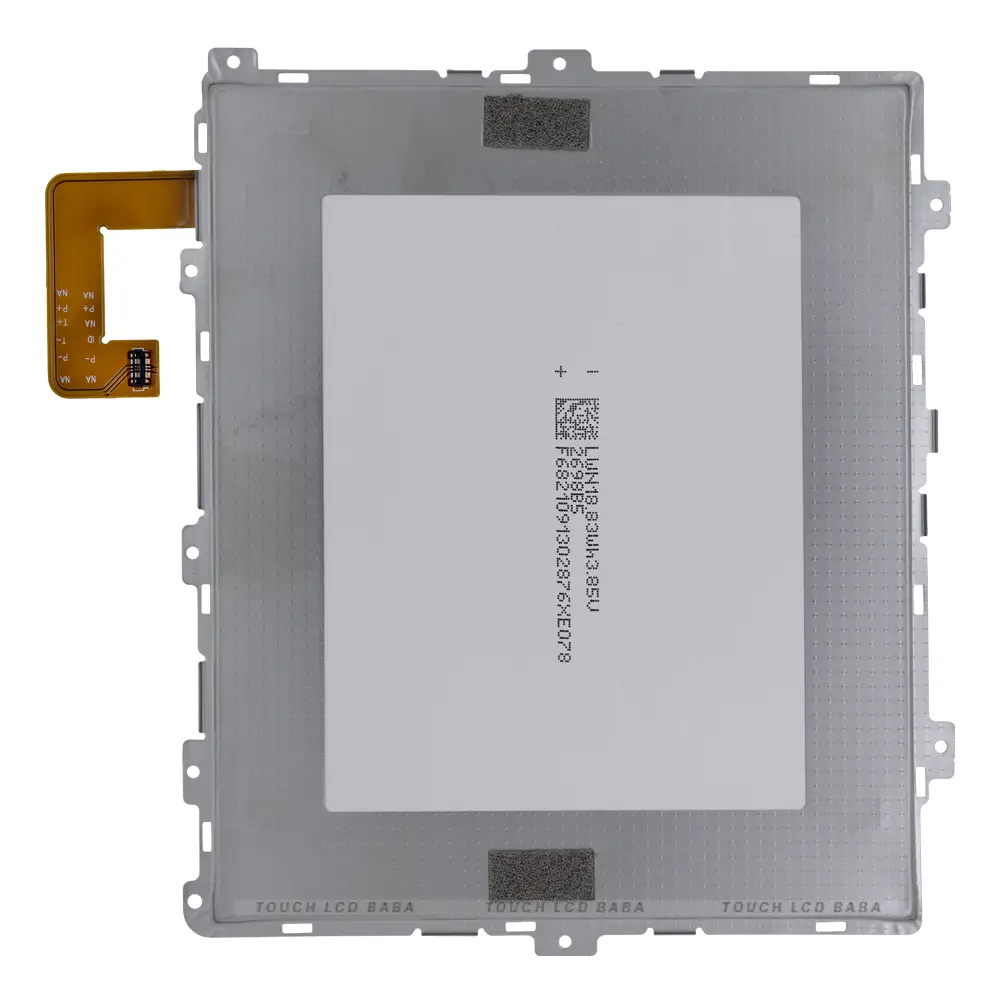 Shipping, Return and Refund Policy
All our products come with 30 days return, refund, and replacement guarantee. To return a product, It should be in the same condition we sent. You can't use or fix the new Lenovo M10 HD Battery if you want to return it. For complete details about Shipping, Returns, and Warranty, please click here.