The mobile phone is our everyday companion, and a broken Redmi Y1 Lite display could hinder all the daily activities. The smartphones are useful not only for communicating but also a lot of daily activities are dependent on them, including online classes, entertainment, and even payments.  It is very troublesome to spend a day without a mobile phone, and everything comes to a sudden halt.
Imagine a scenario when you drop the Redmi Y1 Lite phone and end up damaging its screen. It would feel like a nightmare come true, but a damaged screen is very normal nowadays. Mobile phones are handy and tend to slip out of our hands very easily without any intuition. When the phone drops on a hard surface, and we see that the glass splinters are coming out, it certainly breaks our heart. In most cases, you should be able to use a phone after a minor damage, but you are already on edge for a display replacement.
Redmi Y1 Lite Display Specifications
| | |
| --- | --- |
| | This display is 100% original, tested, and suitable for Redmi Y1 Lite, model MDI6. |
| | The Redmi Y1 Lite display size 5.5 inches, the display type is IPS LCD and the resolution is 720 x 1280 pixels. |
| | The main touch screen glass comes with Corning Gorilla Glass 3 protection. |
| | It is a complete unit of display and touch screen glass combined into a single unit. |
| | You can use this spare part to overcome a broken display or touch screen glass. |
| | The display offers 100% the same colors, quality and brightness as before. |
| | We test each display on Redmi Y1 Lite motherboard for 100% perfect working before dispatch. |
| | We back our products with 30 days return, refund and replacement guarantee. |
| | You can also test and affirm the new display before installing it on your phone. |
| | The display is readily available in stock and shipping time is very fast. |
| | You can order the new display by using Cash on Delivery or Online Payments. |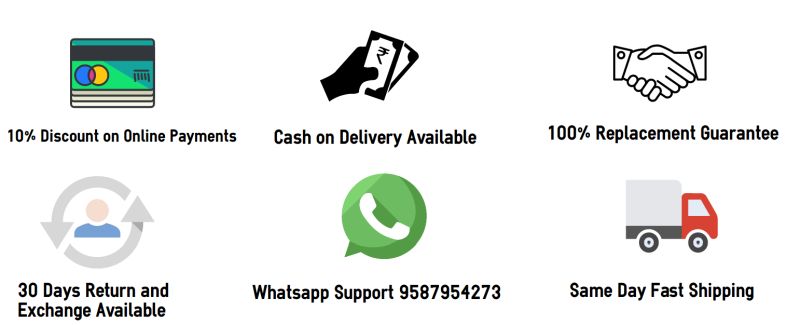 What to do after a broken Redmi Y1 Lite display?
There is no need to panic after cracking the display or touch screen glass because it is a part of life and happens to almost everyone. Relax and buy a new display replacement for your phone to fix the broken display issues. You might have already started brainstorming the ideas regarding the display replacement, and these 3 options are the most common :
1. Seek services of the Official Service Center
The service center repairs are reliable, but oftentimes, the parts are not readily available, and you've to stand still for a week until the part arrives. The prices are often very high in the service center, and this option is perfect but not suitable for old models or customers living in areas when service centers aren't available.
2. Search for Bargain Deals in the Local Market
You can find the Redmi Y1 Lite display for meager prices in the local market, but the quality is inferior. The display's quality is very dull, and the touch screen glass is of inferior quality, which breaks very easily. The low-quality duplicate screens are a long-standing problem in the local market, and people who don't want to compromise on the quality never purchase there.  You can surely get terrific bargains because many vendors compete to sell their products, which naturally brings the price down.
3. Purchase the original display online and install it locally.
You can find authentic sellers like us who offer 100% original screens in the online marketplace, but the price is higher. Please note that you can also find fake screens online for low prices, and if that is what you want, purchasing a display online might not be beneficial for you because you can get the same product offline for even lower prices.
If you purchase a Y1 Lite display from us, we guarantee to provide 100% authentic product, the same as you get assembled in a brand new phone. When you buy an original spare part, it is impossible to get bargain deals because the part itself is pricey. The best price concept is only applicable to duplicate products which are easily available everywhere.
How do we test each display of Redmi Y1 Lite?
This video shows how we test each Redmi Y1 lite display before we send it to our customers. If we don't test a display, we'll never know If it works or not. The only way to verify a working display is by testing it, and this process allows us to ensure that the display is 100% perfect and works fine. We want you to see the testing process, and that's why we have recorded a small video so that you can actually see it yourself. This testing guarantees that you'll get a 100% working product all the time without any defects. Watch the video now!
Common Customer Questions
Q: How much does it cost to replace a broken Redmi Y1 Lite display in India?
The price of a 100% original Redmi Y1 Lite display replacement is around Rs 2200-2400. If you buy a first copy screen replacement, then the combo costs about Rs 1100-1300 in India. You may have to pay additional repairing charges on top of the display's price to a mechanic.
Q: How to test the new Redmi Y1 Lite display myself?
There are 2 ways to test the new display in this case. The first method is taking out the motherboard, battery, and other required flex cables and then connect those components with the new display in an open condition, but this method is a little perplexed. The second method is decoupling the old display from the frame and then placing the new display temporarily, making necessary connections with the motherboard, and testing the display. The second option is easier, and it is exactly how all the technicians test the display.
Normally, It is possible to test the display even without disassembling the old display, but the Redmi Y1 Lite display structure is different from its counterparts. That's why it is a must to take off the broken display first. After testing the new display, you can easily install it on your phone.
Q: How can I install the new display myself?
People often watch repairing videos on Youtube and imagine the display replacement as an effortless job, but it isn't. Surely, it is not overly technical; some technical skills are still necessary to accomplish the task. The display replacement is often not as easy as it looks in the video, and in lack of proper tools, the job is even harder. It is always good to visit a technician and pay him Rs 150-200 to install the display on your phone. This way of installation is much safer and hassle-free.
Q: Is it possible to replace only the touch screen glass?
Yes. It is possible to replace only the touch screen glass, but that's a low-quality solution. Many customers who have not broken the existing display want to replace only the broken touch screen glass by any means. Locally, you can find lots of technicians working to replace only the touch screen glass, but they all use duplicate parts. It is like you are purchasing a product worth Rs 100 and paying around Rs 500-600.
The glass replacement is perceived as the lowest quality solution because you will get a refurbished product. The technician will place a duplicate touch screen glass over the display, but now you have a very fragile phone, and even the touch screen will not respond properly to the commands. The local products are sold for throwaway prices because people don't care for them, and such products often come with headaches. The market is competitive, and a huge chunk of customers is looking for bargain deals that never exist in real life.
Q: What is the most durable solution after a broken screen?
The most durable solution is purchasing an original combo because it is the same screen as you got with a brand new phone. Surely, you can buy replica screens and other fake products at low prices. Still, their lifespan is very short, and consider purchasing two duplicate screens in a span of 6 months while 1 original display could easily do the job. If you do the math, you are actually not saving anything but even paying more money in small parts, and that's why you don't realize it right away.
The durability depends on the material used in crafting the display, and copy screens are purposefully made with low-quality material. That's why they break so easily because the thickness of the touch screen glass is very shallow while the original touch screen glass is thick and rigid. Many differences often go unnoticed by layman customers, and people like us who trade in such goods know all the secrets.
Redmi Y1 Lite Display Photos
These are actual photos of the Redmi Y1 Lite Combo. You'll need to take out a similar broken part from your phone and fix the new part inside. That's all you need to do. As you can see in the photos below, the display and touch screen digitizer glass, both parts are fused together and we call this a Combo (or Folder).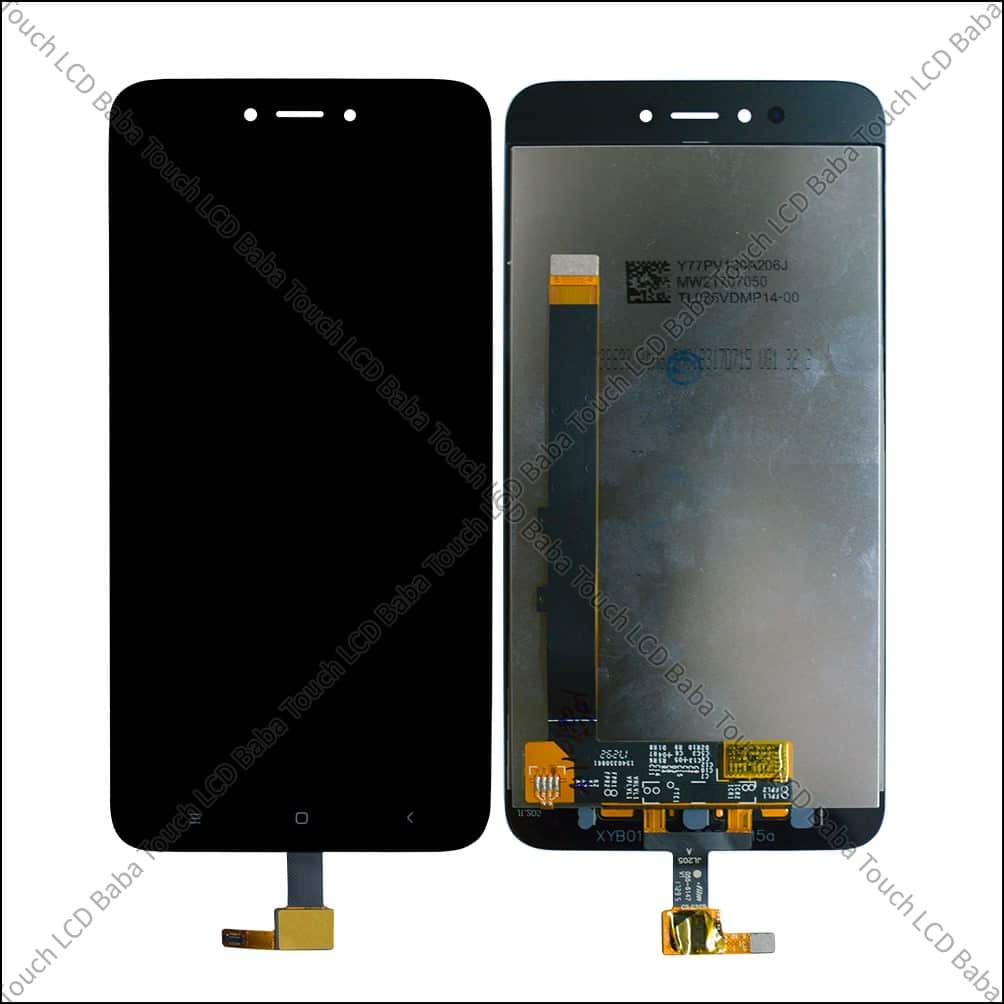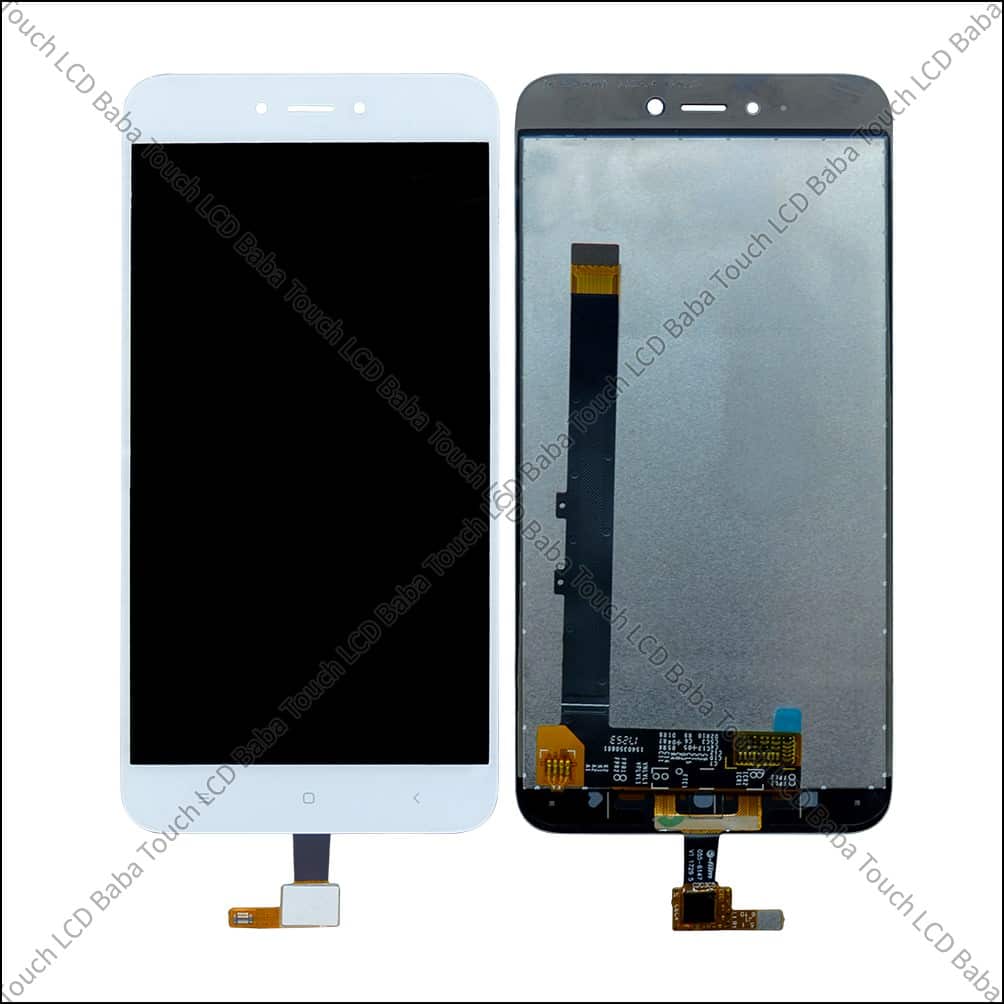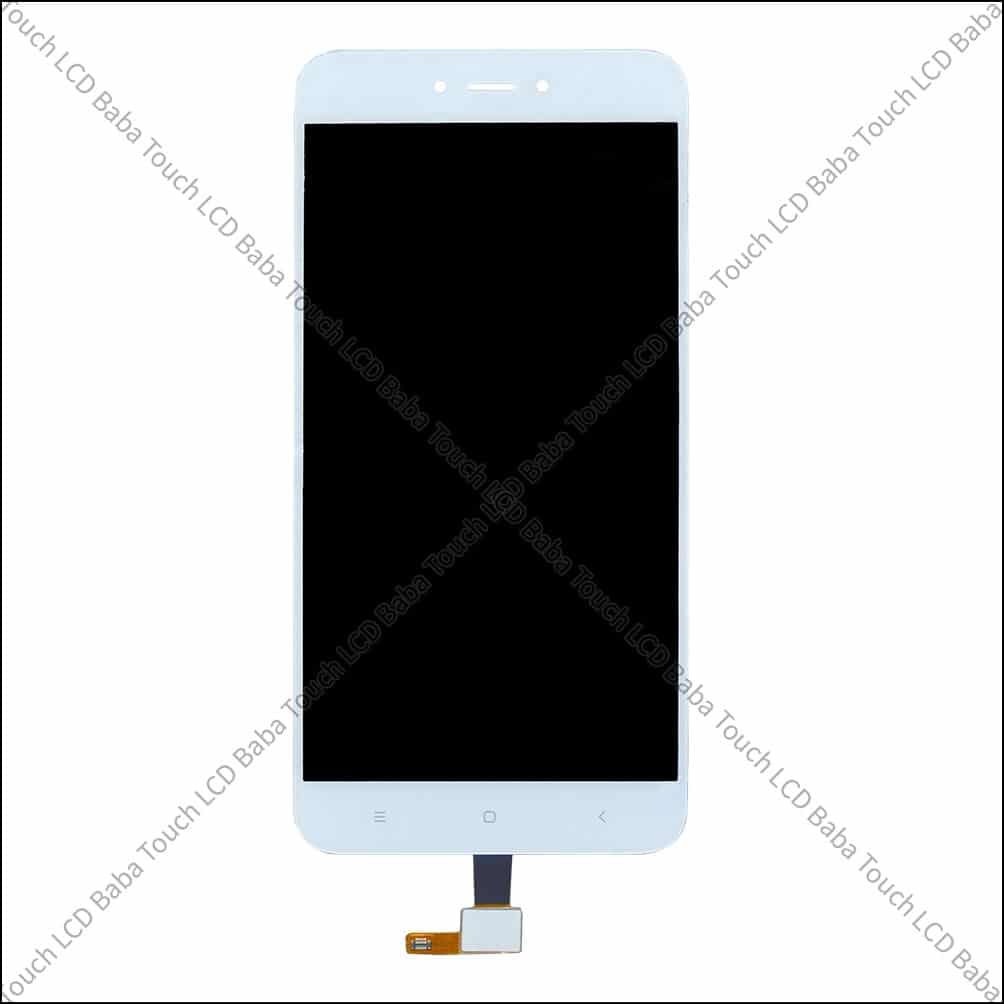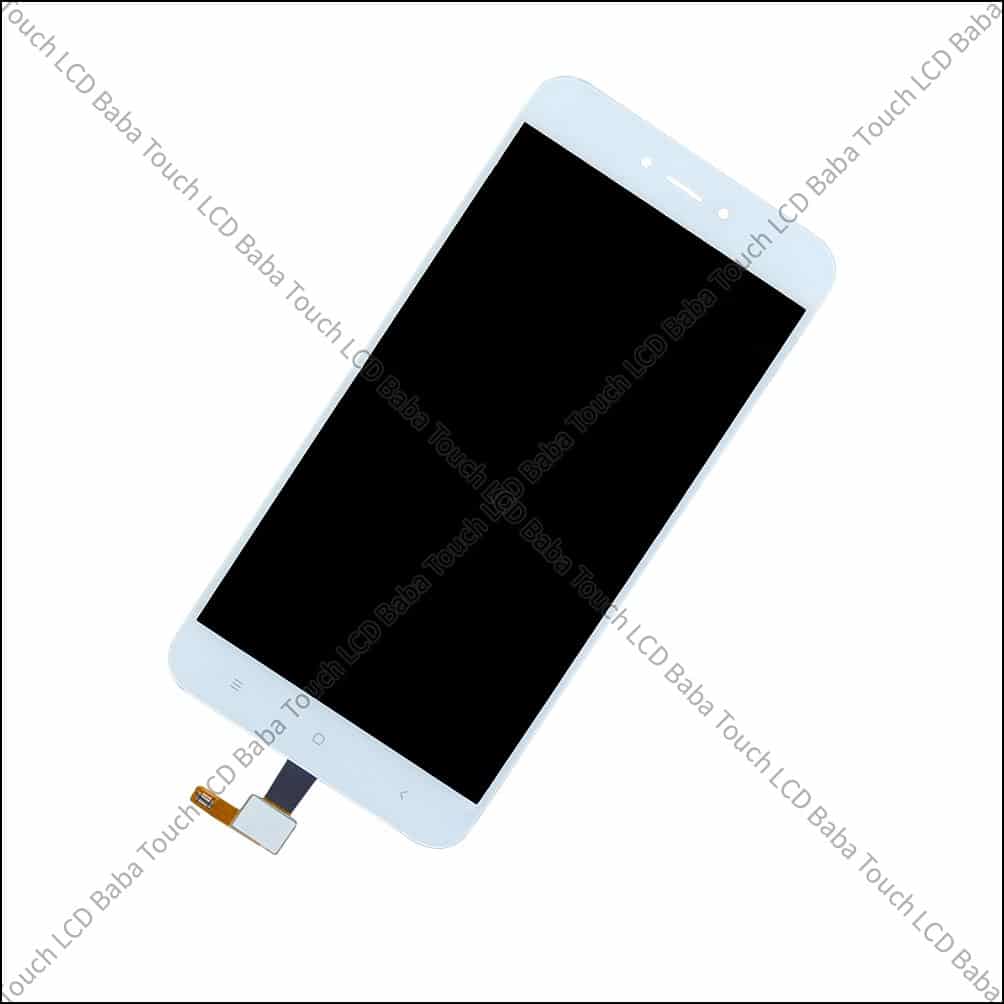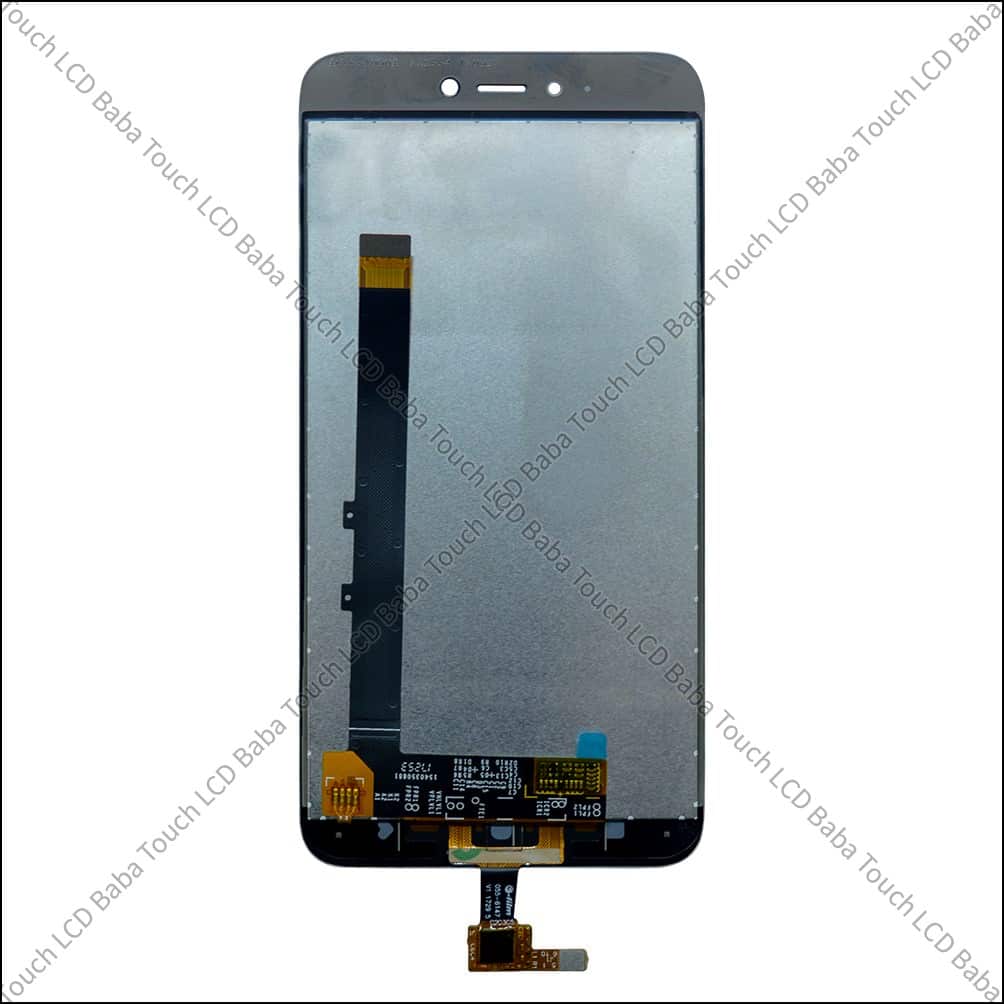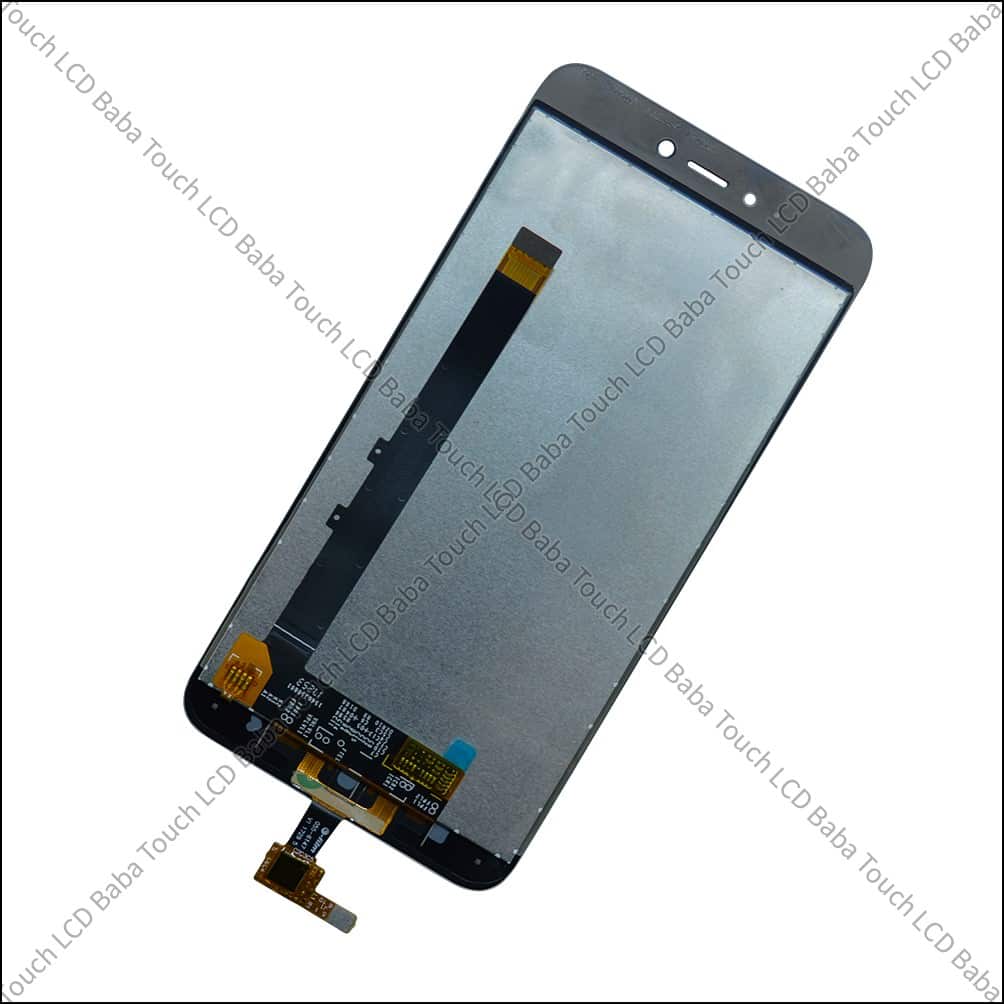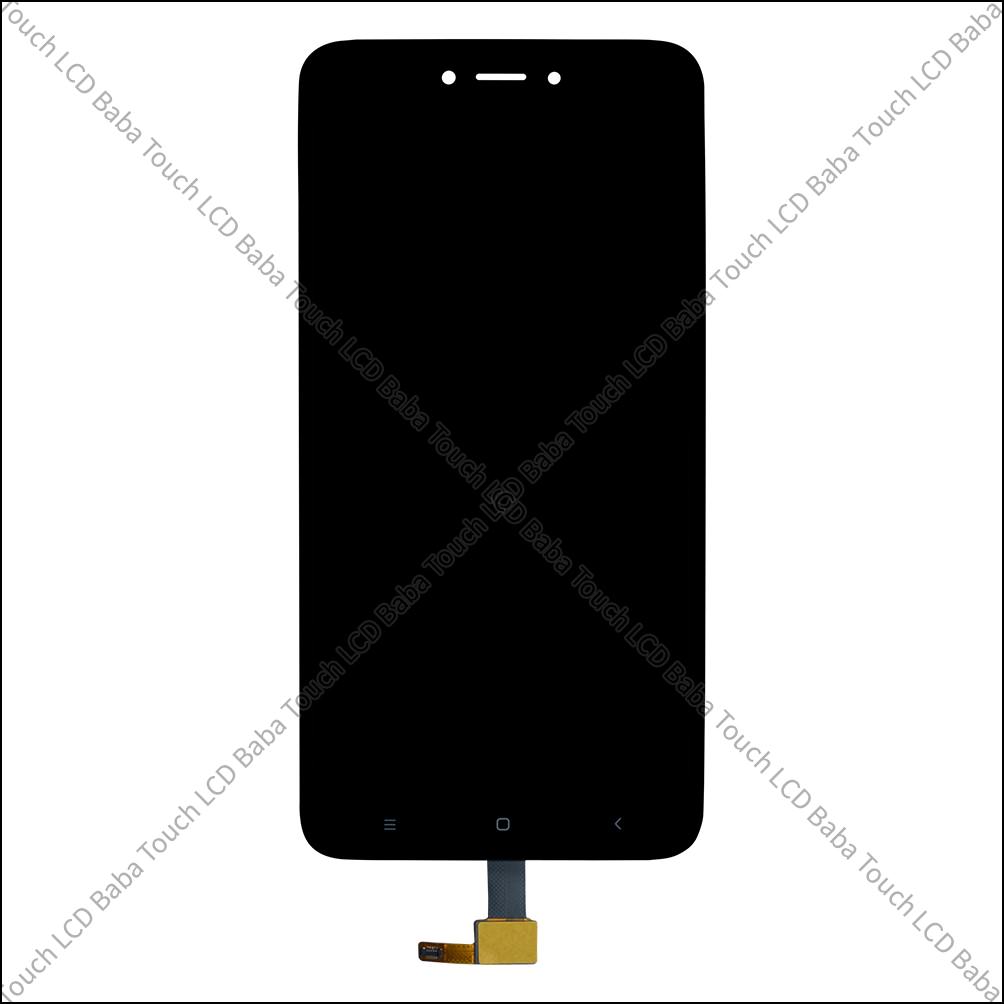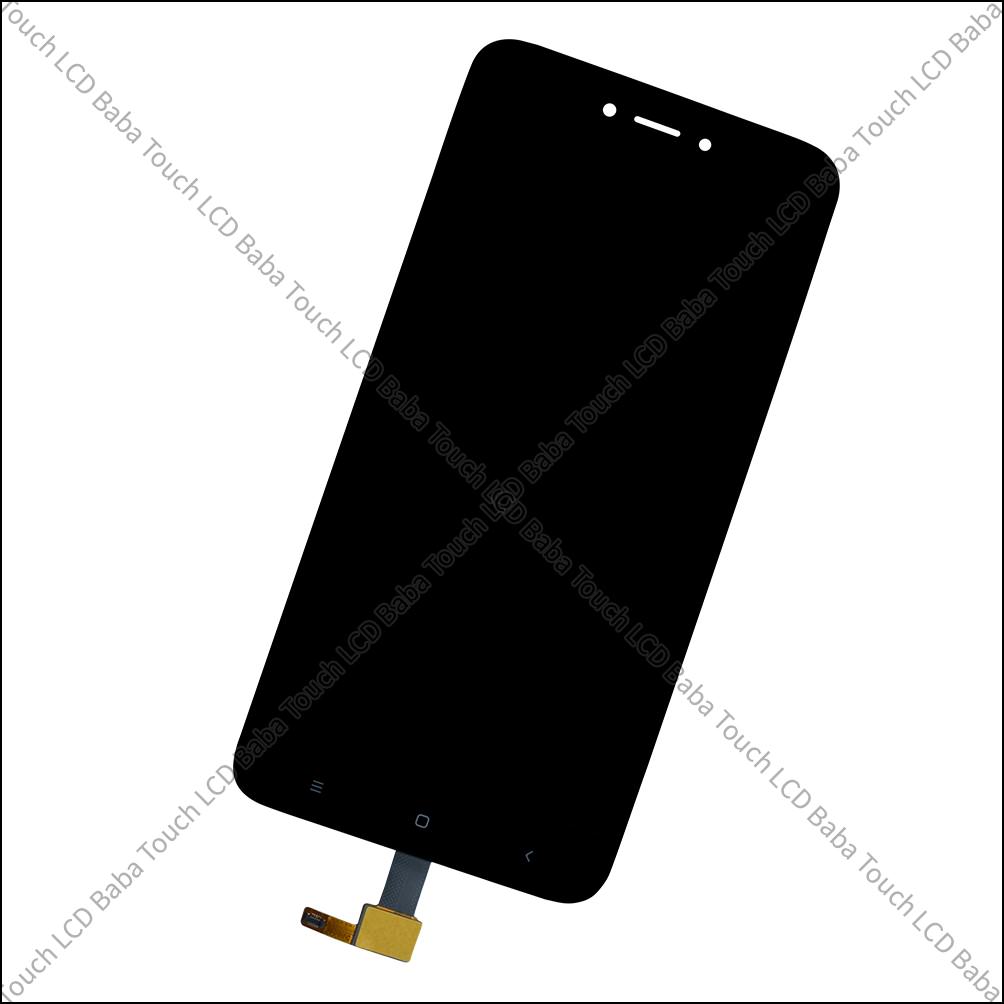 Shipping, Return and Refund Policy
All the products supplied by us come with 30 days return, refund, and replacement guarantee. To return a product, It should be in the same condition as we sent. You can't use or fix the items If you want to return. For complete details about Shipping, Returns and Warranty, please click here.