The product sold on this page is a 100% original display replacement for the Moto E13 phone. If you're struggling with a damaged display or touchscreen digitizer glass, you need a brand-new display combo to replace the broken part. Motorola display replacements are hard to find because few shopkeepers maintain the entire inventory of Motorola models, so availability is limited. If you're having difficulty finding a Moto E13 display in the local market or don't want to buy duplicate screens but only original ones, you can order from Touch LCD Baba.
You can surely find Motorola E13 display replacements in the market, but they are all duplicates. Most customers who buy such products are unsatisfied with the display and touchscreen quality. Duplicate screen replacements are fragile and dull, and you must replace them several times yearly. The initial investment in a duplicate display is around half of what you pay for the original, and most customers forget about the quality when they want to fulfill their need of the hour. On this page, you can buy a 100% original display replacement for Motorola E13 and easily overcome the LCD and touchscreen issues.
Motorola E13 Display Specifications
This display is 100% original, tested, and suitable for the Motorola Moto E13, model number XT2345-3.
The Motorola E13 display size is 6.5″, the display type is IPS LCD, and the resolution is 720 x 1600 pixels.
We provide a 100% original display replacement, the same as you get with a new phone.
Our testing team always tests and verifies new displays before shipping them to our customers.
You get 100% original display quality and don't need to worry about any negatives.
We buy our stock from OEM factories to ensure you always get 100% original display.
You get a 30-day return, refund, and replacement guarantee in unused condition.
You can resolve all the display and touchscreen-related issues by replacing the combo.
We source our stock from the OEM manufacturer to ensure 100% original quality.
The Motorola Moto E13 display

replacement is ready in stock, and we can ship it very quickly.

You can order the product using Cash on Delivery or Online Payments (10% additional discounts).
What is the meaning of the Motorola E13 display combo?
Any display or touchscreen glass damage is repairable only when you replace the broken LCD or touchscreen glass with a new one. The display combo helps you overcome the display or touchscreen glass damage and consists of an IPS LCD and touchscreen digitizer glass. It doesn't matter if you've broken only the display or only the touchscreen glass or both; a display combo helps you resolve all the related issues. Even if only the glass has broken and the inner display is good, you should still replace the complete display unit.
What to do if only the touchscreen glass has cracked?
Accidental drops will not always demolish both the LCD and the touchscreen glass. In many cases, only the front layer of glass cracks, and the inner display will continue functioning. Even the broken touchscreen will work; you can use your phone without issues. However, the broken touchscreen glass looks very bad, and that's why you'll consider replacing it. In such cases, most customers think that why not replace only the glass and reuse the inner display as it is good, and this step will also save on repair costs.
Touchscreen glass replacement might seem straightforward, but that's not true. Replacing only the touchscreen glass is a complicated solution compared with complete combo replacement.  When you replace the combo, you remove the broken display assembly from your phone and replace it with a new one, and that's easy. Only glass replacement is a different solution, and here are some facts you might not know :
Your original glass gets replaced by a duplicate touchscreen glass.
A duplicate touchscreen glass is not durable and cracks again within a few days.
The feel of using a duplicate glass is very disappointing as the touchscreen becomes rough.
Mobile phone technicians use heat to separate the display and glass, impacting the display quality.
After glass replacement, the display becomes yellowish and loses its original colors and brightness.
Glass replacement results in a compromised display, which is not good to use, and you can't enjoy the phone like your original display.
In 80% of cases, the display also cracks during replacement, so you must buy the complete combo.
In our opinion, glass replacement is just an effort to restore the broken display using duplicate glass. If the attempt is successful, you get a compromised display that doesn't offer the same quality as your factory-fitted display. As everyone knows, low-cost solutions always come with several drawbacks; the same applies to glass replacement.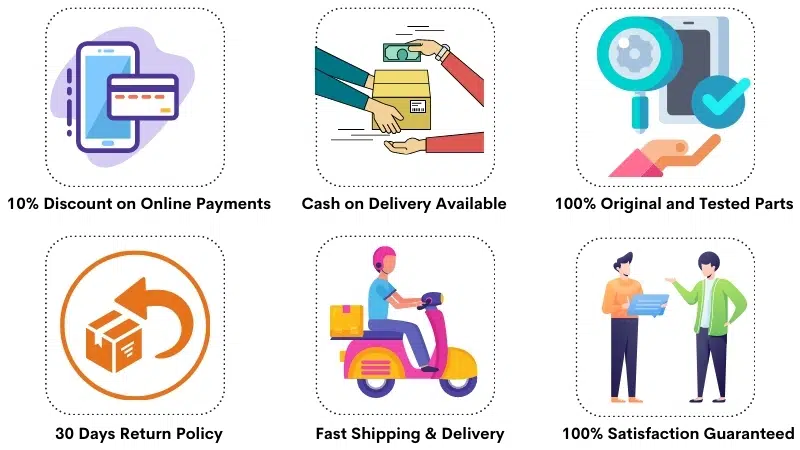 Frequently Asked Questions
Q: How much does replacing a broken Motorola E13 display in India cost?
A 100% original Motorola E13 display replacement costs around Rs 2700-2800. The original display offers 100% identical quality as your factory-fitted display (same as a new phone), and you don't need to compromise on durability and usability. If you buy a duplicate display, you'll face many issues like dull colors, low brightness, and touchscreen lagging. If you can afford it, you should always buy original screen replacements and avoid repeated investments in duplicate screens.
---
Q: I want to buy only the glass without display. What should I do?
If you want to buy only the glass, many other websites offer duplicate products, and you can easily buy only the touchscreen glass from them. Please note that only buying the touchscreen glass is not helpful as you'll need someone to replace the broken glass, and glass replacement is not always successful. If glass replacement fails, the money you invested in buying only the glass will go to waste.
Conventionally, a display combo is inseparable and comprises an IPS LCD and touchscreen digitizer glass. In the local market, many technicians advise replacing only the glass and reusing the inner display. They suggest this solution because they can easily sell a glass worth Rs 100 for Rs 500-600 to a customer and make nice money. Glass replacement never provides original display quality, and that's a widely known fact. Glass replacement is popular because most customers have no problems sacrificing the display quality in favor of a low-cost solution.
---
Q: I can't trust that this is the original display. How can I verify myself?
Many customers ask this question and want to verify the original display themselves without knowledge. As a customer, you might always be skeptical about the product you're ordering online, but that's an individual's mindset, and we can't do anything to convince him. The quality difference between an original and a copy display is easily detectable, and it is not that anyone can fool you. If you know the specific characteristics of an original display, the product photos on this page should be enough to identify the quality.
If you know nothing about the original screens and can't conclude anything from the product photos, your knowledge of this topic is relatively shallow. The best way would be to trust our expertise. We back all our products with a 30-day return period in unused condition, so you have nothing to lose. It is good to be cautious, but don't worry; you're in the right hands.
---
Q: What are my options to repair the phone for the lowest price?
If you want to replace/repair the broken display for the lowest price, you might consider buying duplicate screens from the market. If you've cracked only the touchscreen glass and the display is good, you can also try your hands on glass replacement if technicians in your area deal with that. Please note that low-quality solutions are not durable, and you'll quickly encounter unforeseen issues.
We understand that most customers want to save money, and that's possible only when you buy counterfeit screen replacements. Duplicate screens target customers who want to repair the phone for the minimum price, and the market for duplicate screens is huge. We've seen customers who replace the display every two months and collectively pay much more than the original display's price in a few months. Therefore, always buy the original display on the first occurrence and save money in the long run.
---
Q: Why is the original Moto E13 display expensive and the copy display cheaper?
The quality of a display depends on its manufacturer; the original display outperforms a duplicate display in every aspect. The most reputed OEM manufacturers make original screens after testing all the aspects, and these screens are assembled into brand-new phones. What we sell is sourced from the OEM; hence, these are the original screens, the same as those assembled in new phones.
On the other hand, duplicate screens are cheaper and come from small third-party factories that make screens only to reduce manufacturing costs. To lower production costs, the only feasible way is to reduce the quality of raw materials, and that's why duplicate screens perform poorly. Their colors, brightness, glass quality, everything is inferior, so customers don't appreciate such products. So, you'll always get what you pay for, and a low price will never yield original products.
---
Q: I found an original display for Rs 1000. What should I do?
Most customers are trying to find original screen replacements for the lowest price, and that's the biggest reason why some think buying online is risky. Most customers buy the lowest-priced products, and when they receive a low-quality display replacement later, they often complain that they were scammed. However, the harsh truth is when you're paying such a low amount and still expecting the moon, you're being greedy, and what you got is what you paid for.
All the low-priced screen replacements are duplicates; you should never forget this. There are no miracles that will help you get original spares for the prices you dream of. Therefore, instead of believing the fake facts, avoiding such deals and always being ready to pay what it takes to buy an original display would be much better.
Motorola E13 Display Photos
If you want to see the actual product photos, please refer to the below images.  If you've any questions, please call us at 9587954273; we'll gladly help.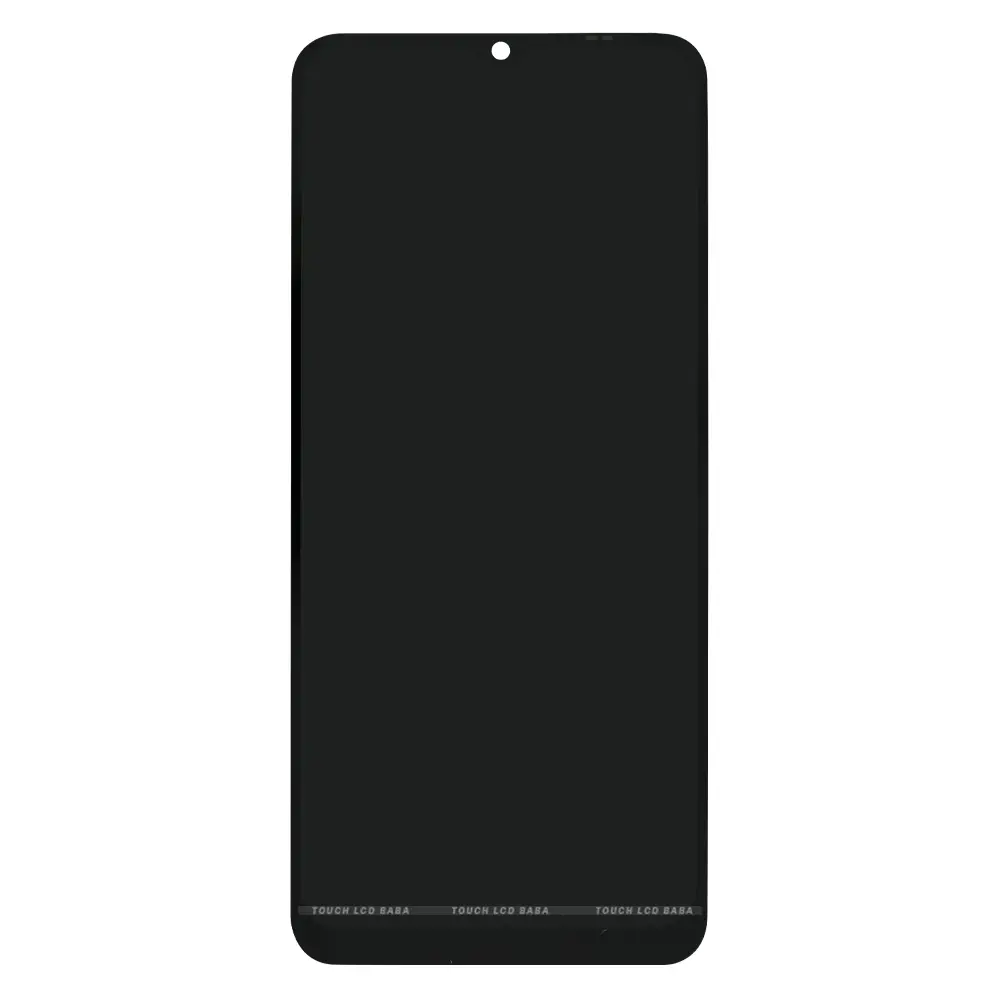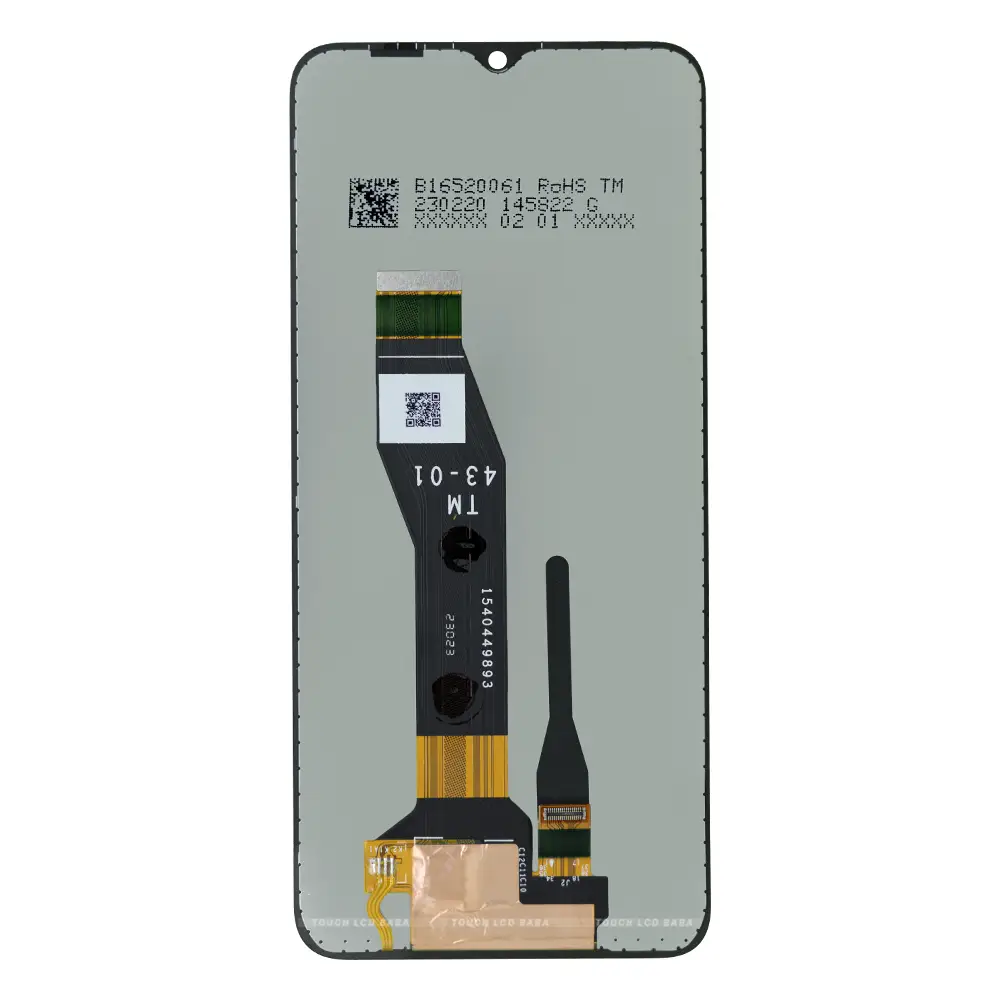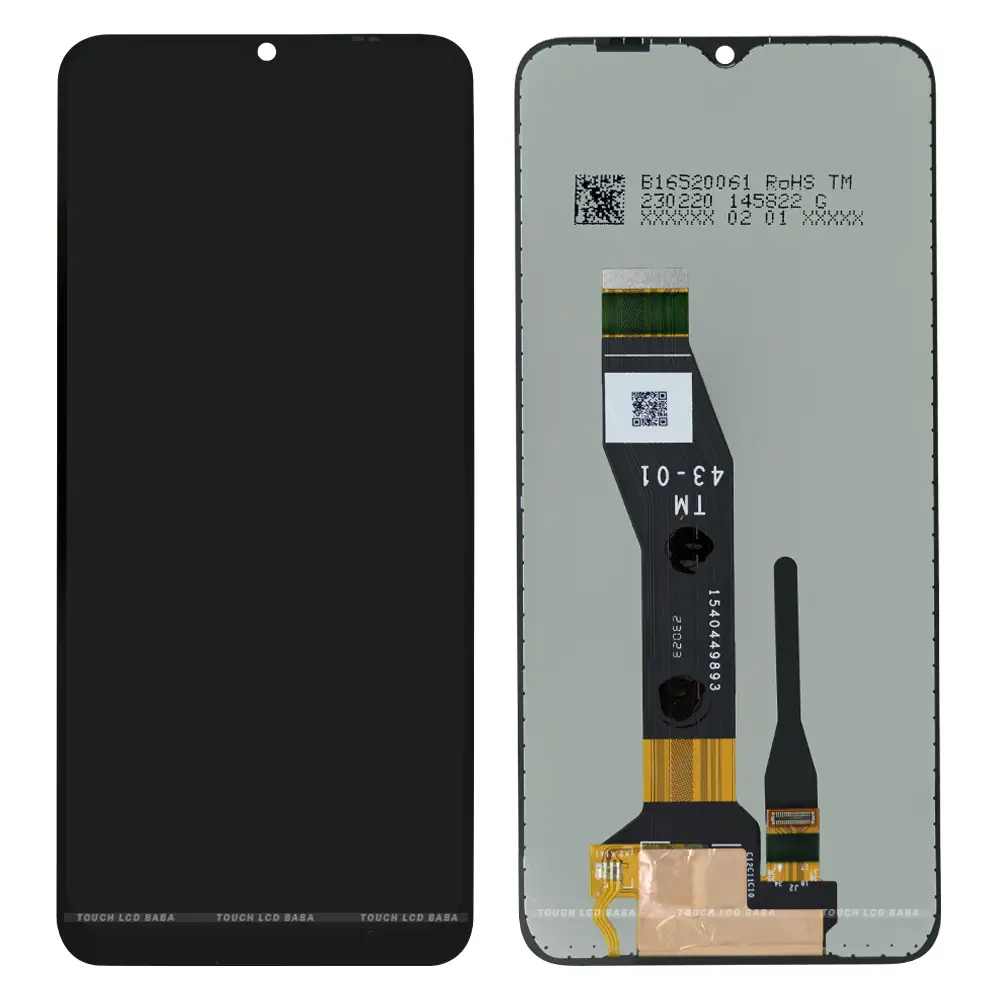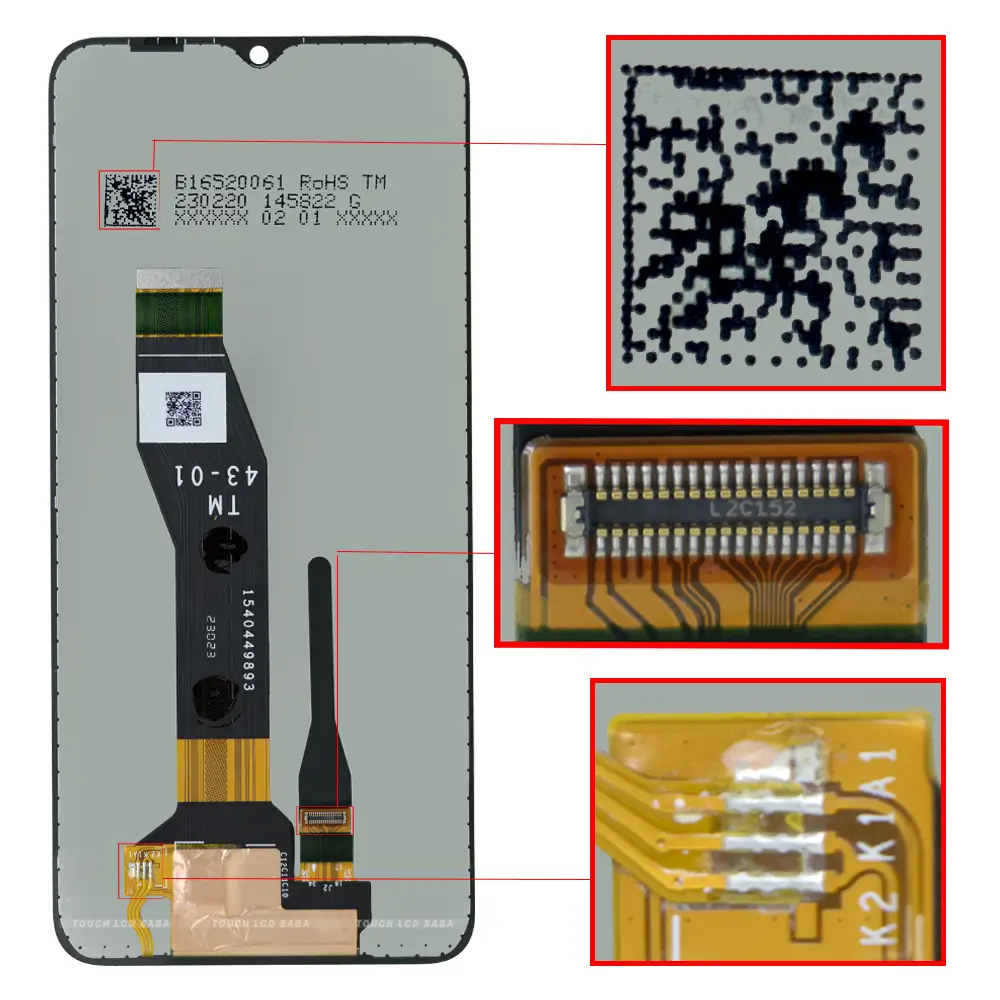 Shipping, Return and Refund Policy
All our products come with 30 days return, refund, and replacement guarantee. To return a product, It should be in the same condition we sent. You can't use or fix the new Motorola E13 display if you want to return it. For complete details about Shipping, Returns, and Warranty, please click here.