If you are feeling frustrated because of a broken Motorola Moto G31 display or touch screen glass, we are here to take away all your worries. On this page, you can purchase a 100% original display replacement for Moto G31, which will help you resolve all the display and touch screen glass-related issues. If you broke the display or touch screen digitizer glass, you could easily resolve those issues by replacing the display combo.
Motorola G31 phone comes with an AMOLED display which is naturally costly. Typically, when customers learn that the folder for this model is very costly, they think that how it is possible that the phone's price is low and the display replacement is relatively costly. We understand that, but all mobile phones equipped with an AMOLED display have costly screen replacements, which is a well-known fact.
How does a new Moto G31 display combo help?
A display combo is a complete unit of inner display and front layer of touch screen digitizer glass. You must replace the entire display unit in case you've incurred damage to the display or the touch screen glass or both. That's because the display and touch screen glass are combined into a single unit. If you try to remove only the glass from the display, the inner display will also break momentarily.
In other words, a combo/folder is a brand new spare part that helps you overcome all the display and touch screen glass-related issues. If you submit your phone to the official service center or a local technician, they all use a new combo to overcome the damage. Please note that all display combos are not equal in quality, and you should never trust the local products because they tend to wear out very soon.
What is the right solution if only the glass has broken?
The display and the touch screen glass don't need to break together. In many cases, only the top layer of touch screen glass breaks, and you'll feel that merely the glass has broken, and everything else is fine. That's because the touch screen will continue to work fine after damaging the glass, and you can use your phone normally.
It would help if you understood that the broken touch screen glass is in close conjunction with the inner display. If you remove only the glass, the display underneath will also break. We understand that you can still use your phone perfectly, but if you want to replace the broken part, you will need to replace the entire display unit, and that's how it typically works.
Motorola Moto G31 Display Specifications
| | |
| --- | --- |
| | This display is 100% original, tested and suitable for Motorola Moto G31, model number XT2173-2. |
| | The Motorola Moto G31 display size is 6.4 inches, display type is AMOLED and the resolution is 2400 x 1080 Pixels. |
| | You get a complete set of inner display and front layer of touch screen digitizer glass. |
| | Our testing engineers test and verify each display for 100% flawless working before dispatch. |
| | You can easily test the new folder by connecting it to your phone in an open condition. |
| | We source our stock from OEM manufacturers to ensure original parts for our clients. |
| | The new display will offer exactly the same colors, quality and brightness as before. |
| | You get a complete peace of mind with 100% original screen replacements. |
| | You get a 30 days time to test and verify the working condition of new display after delivery. |
| | The combo is readily available in stock and turnaround time is very fast. |
| | You can order the product using Cash on Delivery or Online Payments (additional 10% discount). |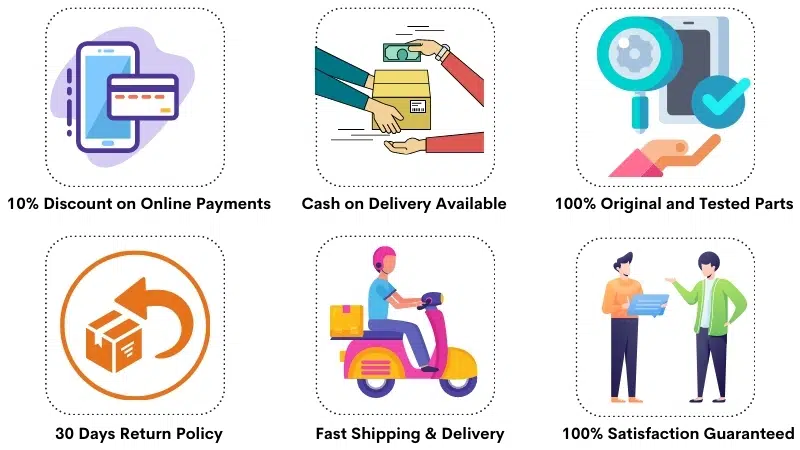 Frequently Asked Questions
Q: How much does it cost to replace a broken Motorola Moto G31 display in India?
A 100% original Motorola Moto G31 display replacement costs around Rs 5800-6000, and this price is valid for an AMOLED display. You can purchase duplicate TFT/IPS screen replacements for low prices, but you should know that local products don't offer identical display quality as the original. If you don't want to compromise the quality, purchasing the original folder is the only way.
Q: I heard that it is possible to replace only the glass. Is that right?
If you visit a local market technician to repair the phone, they tend to suggest workaround solutions. That's because their focus is to sell their services and authentic parts are not available with them. They can either install a duplicate display on your phone or suggest other workarounds which never work as desired. Glass replacement is a workaround that revolves around replacing the broken glass with a duplicate one.
Glass replacement has become a big business in the market, and mobile phone technicians use fake products to replace cracked glass. If you take your broken Moto G31 display and ask a technician to replace only the glass, they will quote around Rs 1500, while the actual cost to a technician is around Rs 100-150. A duplicate touch screen glass costs less than Rs 100 in the local market, and all your money directly goes inside a technician's pocket.
Q: What are the drawbacks of glass replacement?
The glass replacement would be the worst solution because of its low-quality and abysmal user experience. Even if the glass replacement is successful, the display's quality will degrade to a large extent, and you won't be able to use your device with the same fluidity as before. The display often becomes patchy and pale after replacing the glass, and you can't get the quality of an original brand new display with a duplicate product. Here are the drawbacks of glass replacement :
Low brightness levels.
Patchy, Pale display having spots.
Inaccurate color reproduction.
A thin touch screen glass that feels so cheap.
No durability, and you are just one drop away from another damage.
All these problems result from glass replacement because you reuse the old display. Removing the glass causes harm to the display's surface, and that's why you will never get the quality of the original brand-new display with hacks like glass replacement.
Q: How can I repair only the broken glass?
Some customers believe there must be some technique to repair the broken glass without replacing it, and we are hiding that technique from them. This question doesn't make sense, but we understand that customers often imagine out-of-the-question things when their phone breaks.
Additionally, some customers want to replace a broken display for free because they have a one-year warranty. We get these types of naive questions every day, but a broken part needs replacement, and you've to pay money for that. If you break something, you don't get any warranty or free replacement from the manufacturer.
Q: How can I back up my phone without installing a new display?
When the phone gets severely damaged, customers prefer to purchase a new phone rather than invest money in replacing so many individual components. Some have asked if they can back up their device on a PC without a display but that's not possible. Most customers protect their devices with a fingerprint or password/pattern lock. In such cases, the device won't let you access the data without unlocking the phone and that's why you can't back up the data without having a working display.
Q: Is this an AMOLED Display? Why do other websites offer low prices?
Yes. it is a 100% original AMOLED display for Moto G31, the same as you get with a brand new phone. After replacing the display, you won't notice any difference in color, quality, brightness, or any other aspect of the display's functionality.
The websites that offer low prices don't sell AMOLED quality screens, but those are IPS/TFT quality screens. To reduce the costs, third-party manufacturers make low-quality screens sold as a first copy. These screens don't offer the same original quality but are temporary solutions for the customers who want to buy a low-cost product.
Q: Can you please suggest a cheap but original quality solution?
Please note that quality and price are reciprocal, and it is impossible to get the original display for cheap. Many customers believe that the online marketplace is a great place to get original products for a cheap price, but that's not the case in this niche. You'll get a counterfeit product if you pay half of what it takes to buy an original display.
The price comparison strategy applies only when the quality of a particular product is universal and all vendors have the same product, such as a brand new mobile phone. When it comes to mobile phone screen replacements, several different qualities exist, and cheap products are cleverly masked, so you end up wasting money.
Q: I'm afraid of receiving a defective product. Can you help me?
We test and verify each Moto G31 display before dispatch, and there is no chance of receiving a bad product from us. We understand your concerns, and we protect you with a 30 days return, refund, and replacement guarantee. After delivery, you can test the new folder to your satisfaction in an open condition and then install it.
We sell many screens every day and testing the display before shipping is a must for us. If we send screens without testing, that will result in many dissatisfied customers and a business loss for us. Rest assured that we supply original and tested products only.
Q: How can I test the Moto G31 display without installing it?
The most important principle of this business is to test the display before installation, and no one overrides it. Many customers who are new to display replacement think that how would they test the display even without installing it. This section should be helpful for such customers, and these are elementary steps to test the display without installing it :
Dismantle the phone as per the procedure and access the motherboard.
There is no need to decouple the broken display yet.
You'll find several connections on the motherboard and need to locate the broken display's connection.
Gently eject the old display's connection from the motherboard.
Then connect the new display to the motherboard in the right direction.
You can place the new display on a bubble wrap.
Turn on the phone, and you can test the new display in open condition.
Please note that open condition testing is very easy and allows you to test the display without installing it. All mobile phone technicians test brand new screens in open condition, and after verifying the new display, they commit to the final installation.
Motorola Moto G31 Display Photos
If you want to see the actual photos of the Moto G31 display combo, please refer to the images below. You get a complete unit, and you can easily replace the broken part to restore the fully functional condition of your phone.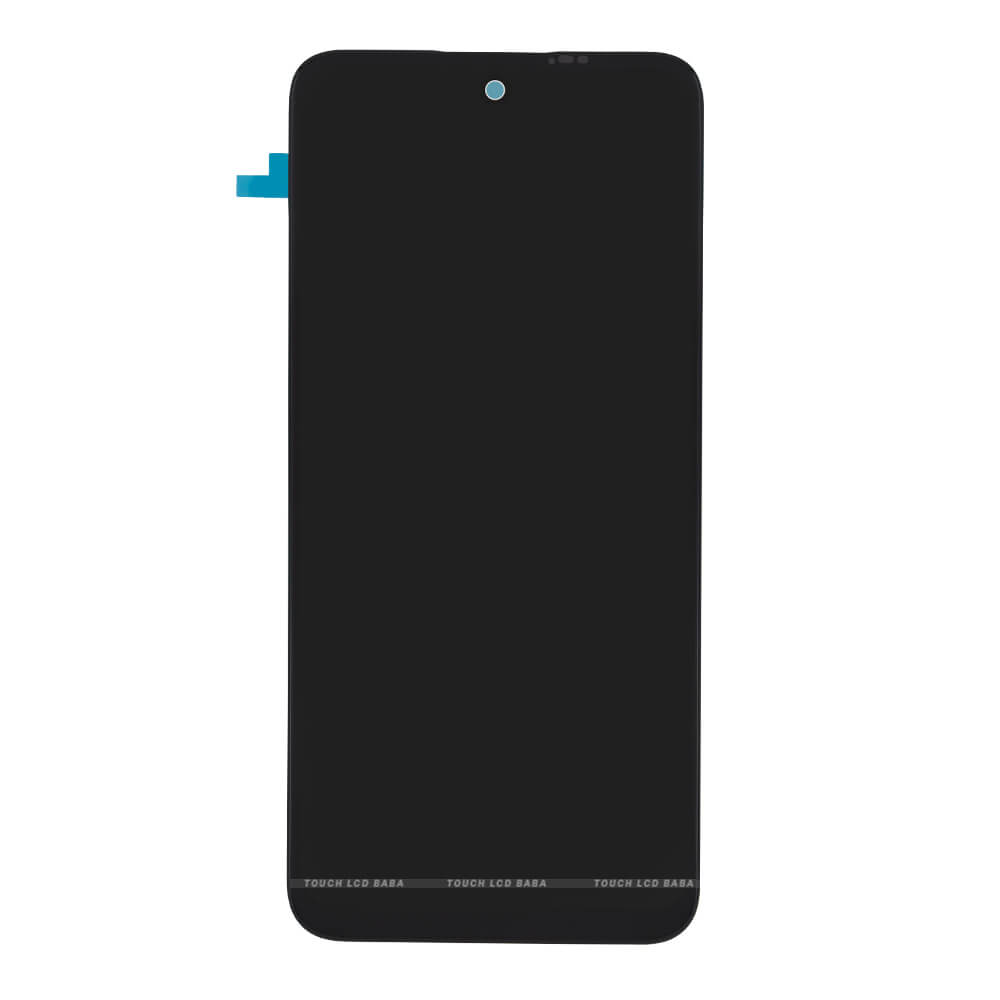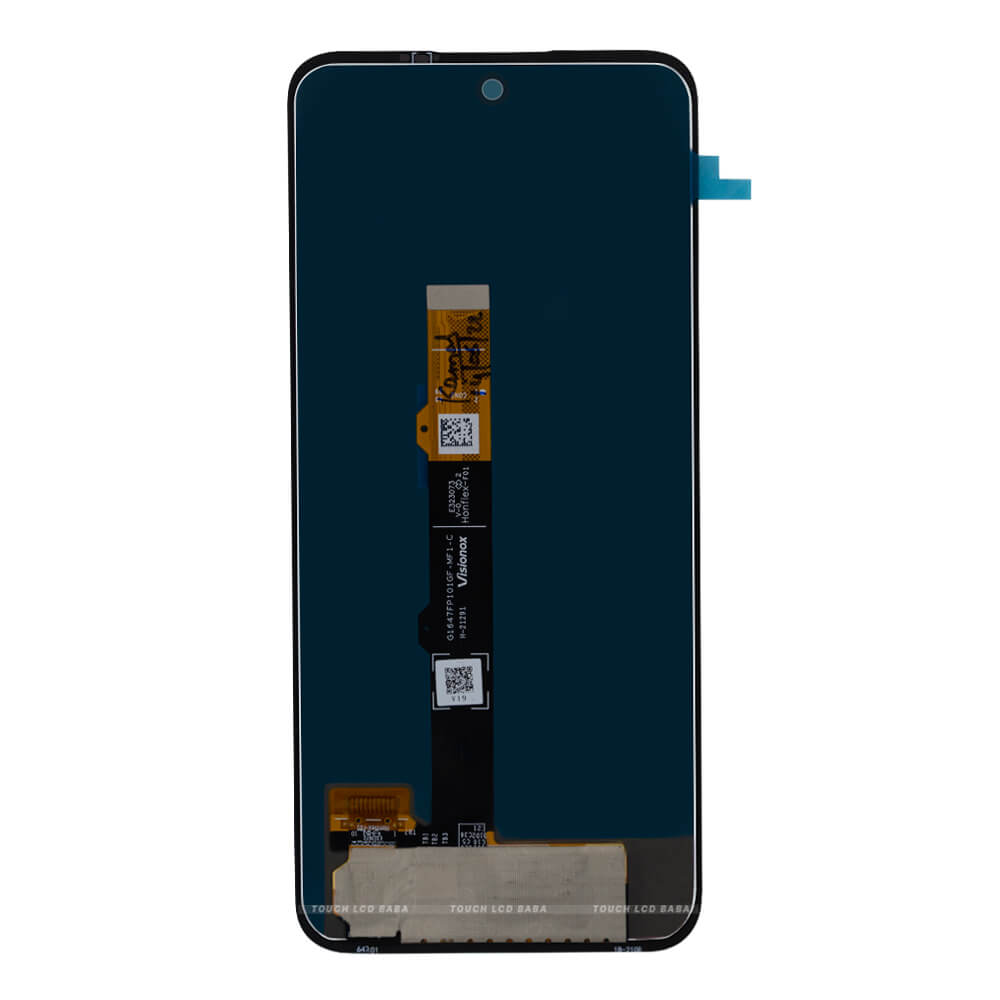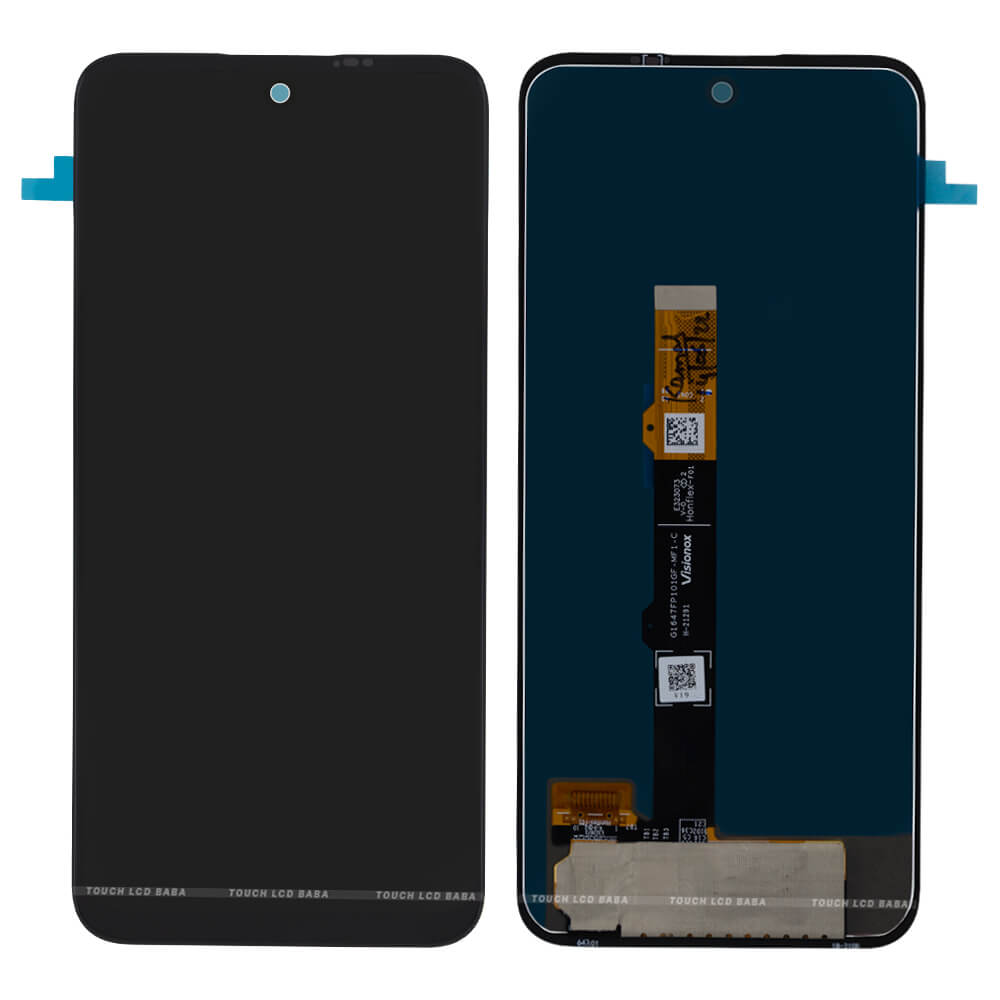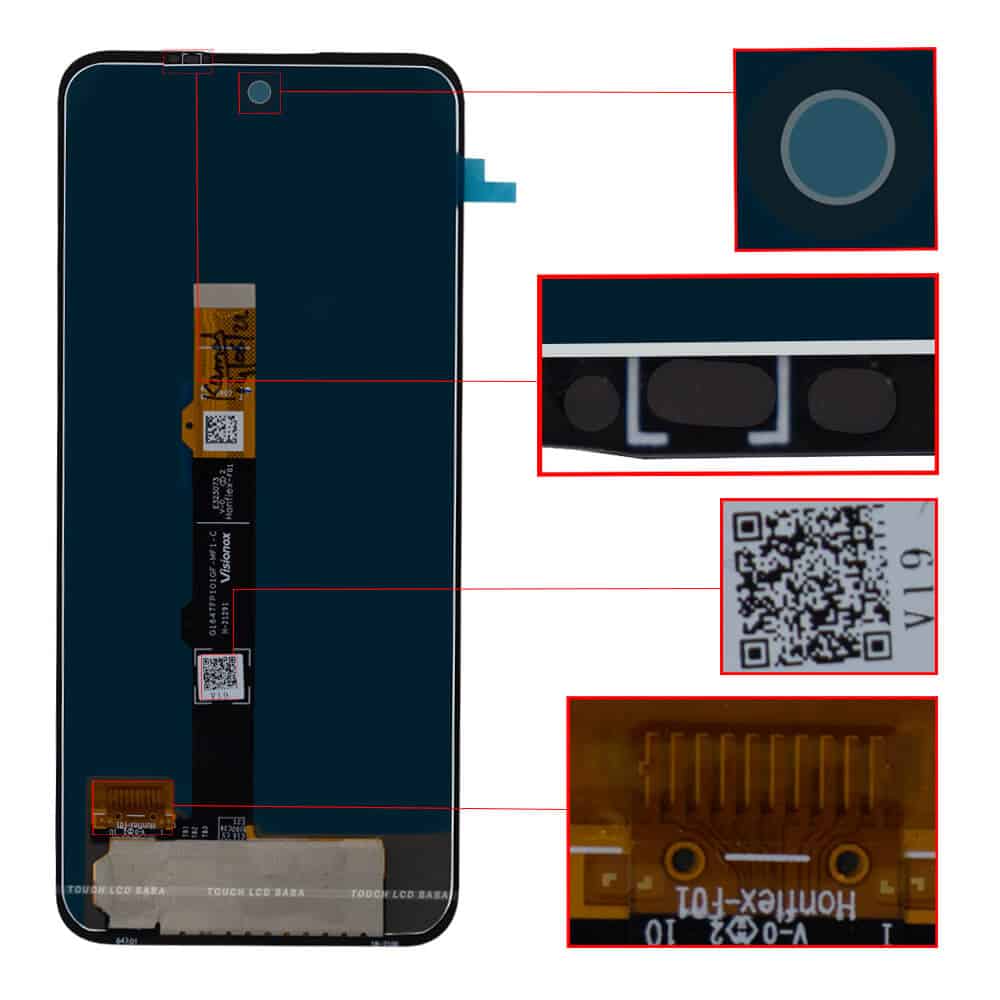 Shipping, Return and Refund Policy
All the products supplied by us come with 30 days return, refund, and replacement guarantee. To return a product, It should be in the same condition we sent. You can't use or fix the new Motorola Moto G31 display if you want to return it. For complete details about Shipping, Returns and Warranty, please click here.