Welcome to Touch LCD Baba, and here, you can order a 100% original display replacement for Motorola Moto G32. Anyone dealing with a broken display or touchscreen glass needs a replacement, and that's the only possible way of restoring your phone's working condition. You can't use a phone with a broken display for a long time, and you never know when everything stops working and you urgently need to use your phone. Therefore, always replace the broken display in time because you've to do that sooner or later.
The biggest obstacle in repairing your phone is finding an original display replacement because original spare parts are unavailable in the local market. A customer would always rush to the local market to repair the phone, and the local market is the best place for customers who want to buy a duplicate display, including installation. If you want a first-copy display, you shouldn't buy from us because that's not what we offer. You should buy from us only if you don't want to compromise the display quality and need a 100% original display, the same as you got with your new phone.
What is the meaning of the Motorola Moto G32 display combo?
If you're running into a broken display issue for the first time, you might not know what is a display combo. A display combo is a new spare part with an IPS LCD and touchscreen glass. When you damage your phone's original display, you need another original display to replace the broken part, and that's why you need a display combo. You can remove the broken display from your phone and replace it with a new screen, as shown on this page. All mobile phone technicians and service centers use display combos to replace broken screens.
Please note that IPS LCD and touchscreen glass are available in a combo. All the problems related to the display, touchscreen glass, or both can be easily resolved by replacing the broken display. If only the touchscreen glass has broken and the inner display is good, you must replace the complete combo as both parts are combined.
Motorola Moto G32 Display Specifications
This display is 100% original, tested, and suitable for Motorola Moto G32, model number XT2235-2.
The Motorola Moto G32 display size is 6.5″, the display type is IPS LCD, and the resolution is 2400 x 1080 Pixels.
We offer a 100% original display, like with the brand-new phone, with a 90Hz Refresh Rate supported.
We always test and verify the new display's working condition before shipping the product.
You'll not face any quality degradation issues as the original display is identical to your phone's broken display.
We buy our stock from OEM manufacturers to ensure 100% original display quality.
You get a 30-day return and replacement period, provided you keep the product in good condition.
You can resolve all the display and touchscreen-related issues by replacing the combo.
We source our stock from the OEM manufacturer to ensure 100% original display quality.
The Motorola Moto G32 display

replacement is available in stock, and we can ship most on the same day the order is placed.

You can order the product using Cash on Delivery or Online Payments (10% additional discounts).
Isn't replacing only the broken glass a good solution?
Many customers want to replace only the glass because their phone's inner display is still good, and they think replacing the complete display combo would be overkill. When only the glass cracks, you should still be able to see everything on the display and even use the touchscreen without any issues. In such conditions, when only the glass cracks, customers consider replacing it individually and reusing the inner display.
The process of replacing only the glass is known as glass replacement, and it is a popular solution in the market. However, the outcome of glass replacement is not as good as the original display. Here are the significant drawbacks of glass replacement you might not know about :
Glass replacement is entirely based on using a duplicate glass to replace the original glass.
After replacing the glass, the display's brightness and vividness reduce to a great extent.
A glass-replaced display is a refurbished/repaired display and doesn't work like the original brand-new one.
A glass-replaced display cracks easily on the next drop and isn't durable.
In many cases, the display also cracks during glass replacement, so you must buy a combo.
A duplicate touchscreen glass costs only Rs 100, while technicians charge insane amounts.
You should always know that touchscreen glass replacement is not good for you but for the technicians as they can earn handsome money by replacing the touchscreen glass. As a customer, you might not appreciate the outcome of touchscreen glass replacement, and we strongly discourage such makeshift solutions.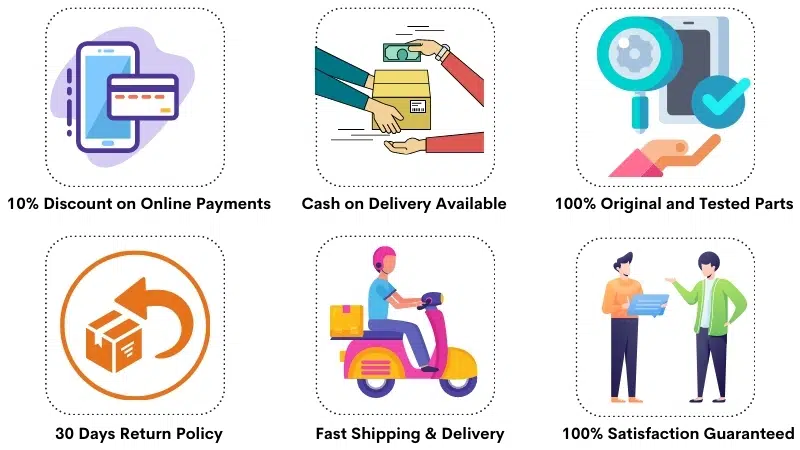 Frequently Asked Questions
Q: How much does replacing a broken Moto G32 display in India cost?
A 100% original Moto G32 display replacement costs around Rs 3000-3200.  The original display is a bit expensive but offers top-notch quality you can never get with replica screens, and that's why most customers prefer the original display replacements. In case of budget constraints, you can buy first-copy screens from the market, but their quality is only 40% of the original, and you'll not appreciate the quality.
---
Q: Do you offer only the touchscreen glass without the display?
No. We don't offer only touchscreen glass without a display. We offer only original screen replacements, and in this business model, there is no provision of only touchscreen glass, and it is considered the lowest quality method to repair the phone.  You are looking for only the touchscreen glass because you want to replace the broken glass and reuse the inner display.
If so, you should ask the technician to find the touchscreen glass himself because he is replacing the glass for you. Most technicians have sources to source the spare parts, and if they can't find it, you'll also have a hard time finding the glass. Some technicians ask customers to arrange the glass because they can't find it anywhere, and then customers search for it online.
---
Q: What is the source of your original Moto G32 display replacements?
We buy our stock from the OEM manufacturers who make and supply original screens to almost all mobile phone companies. The display installed into your phone and what we sell comes from the same manufacturer, and that's why you get the same original quality. Please know that original screens are only available with OEMs, and it is possible to buy from them directly for a high price.
So, you can understand that we sell OEM (Original Equipment Manufacturer) screens that are identical to the original display in all aspects. Most customers who search for screens online understand the meaning of OEM and know how good the quality is. So, if you want an assured original display for Moto G32, feel free to order from this page.
---
Q: Do you verify the working condition of the new display before shipping it?
Yes. We always test and verify a new display's working condition by testing it on the Moto G32 motherboard. If we send a display without testing it, some customers might receive a defective product, so we don't send any display from our facility without testing it first. After testing, we became sure about the display's working condition, and that's a huge satisfaction for us, too.
You should also test the display after delivery, and please also note that testing the display doesn't require you to paste/assemble the display. You need to connect the new display's flex cable to your phone's motherboard in an open condition and turn on the device. A new display can easily work in an open condition, and you can test all its aspects without guessing anything. When you test the display in real-time, you get to know everything, like its colors, brightness, and touchscreen smoothness. After that, you can assemble it into your phone.
---
Q: What if the new display breaks during transportation?
You don't need to worry about any damage during transportation because we carefully pack your products in hard plastic containers with added protection. We use rigid cartoon boxes to enwrap the content so that it arrives to you in perfect condition. We've sent countless shipments to our clients without a single damage case, and that won't happen considering our past experiences.
Still, you can record an unboxing video when you open the shipment, and that video will serve as proof of what came out inside the box. If you receive anything damaged or unexpected, you're fully protected. As per our 30-day return, refund, and replacement policy, you can share the unboxing video with us, and we'll ensure to replace any damaged product with a new one for free.
---
Q: What is a first-copy display available for a low price?
If you want to repair your phone for the lowest expense, you can easily find local screens in the market. These screens are not original but low-grade versions that can work with your phone. Some customers call them compatible screens, and these products are marketed by shopkeepers as first copy, OG quality, Diamond Quality, 99% quality, and various other names. Honestly, these are low-quality spare parts, and such products sell depending on how a shopkeeper convinces the customer to buy this crap.
All customers know that products they are buying for bargains are not of good quality, but at the same time, they are not willing to spend on original products. You should never assume that you bought the original display for a low price, as that never happens. You can easily find cheaper screens in online and offline markets, but they are not investment-worthy considering long-term durability. An average customer typically buys three duplicate screens every year and invests much more money when compared with the original display's price.
---
Q: Do you have a return or replacement policy?
Yes. We offer a 30-day time period for you to test and verify the display's working condition. After delivery, you can visit a local technician and have him test the display before installation. You should never assemble the display on your phone, but always test it first. If you face any problems while testing the display, you can easily opt for a return, refund, or replacement. Please note that the display's warranty is void after installation, and replacing any used/installed products is impossible.
Moto G32 Display Photos
If you want to see the product, please refer to the images below. It is a 100% original display replacement for Moto G32, which you can use to overcome any damage to your existing display or touchscreen digitizer glass. If you've any questions, please call us at 9587954273; we'll gladly help.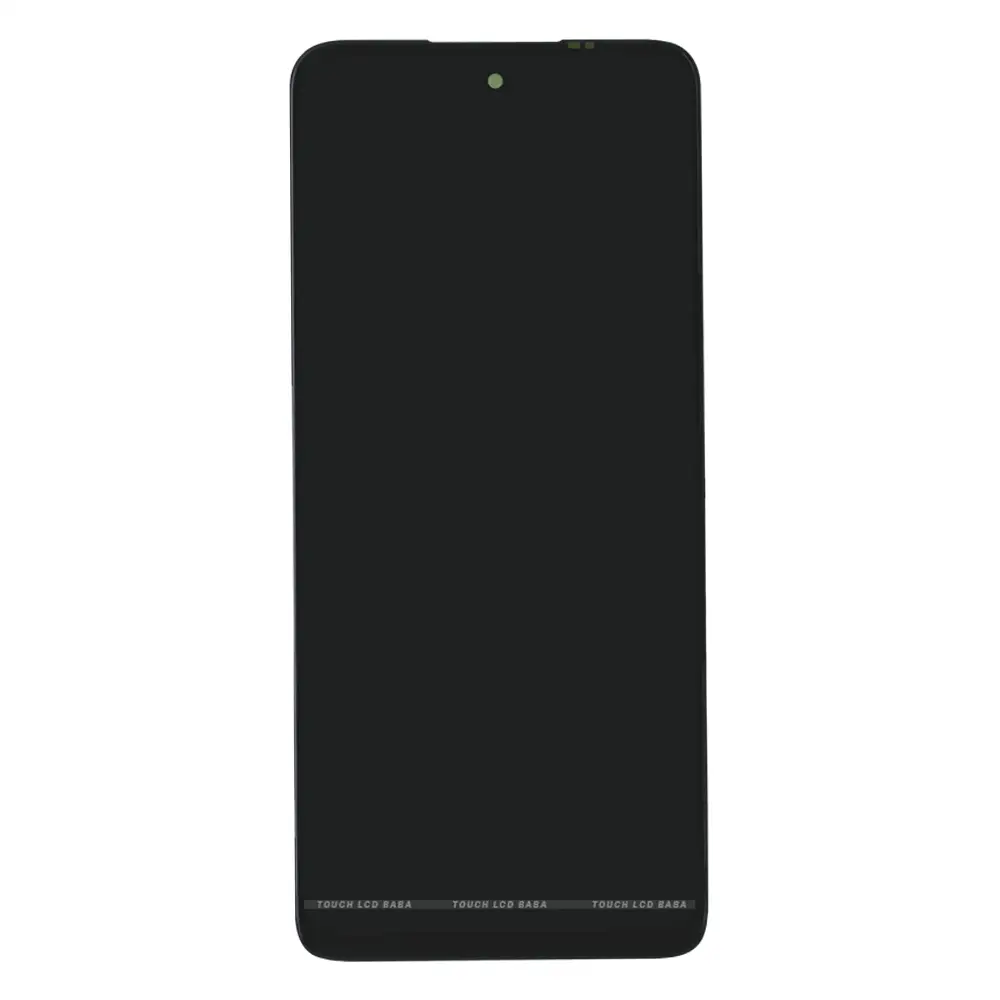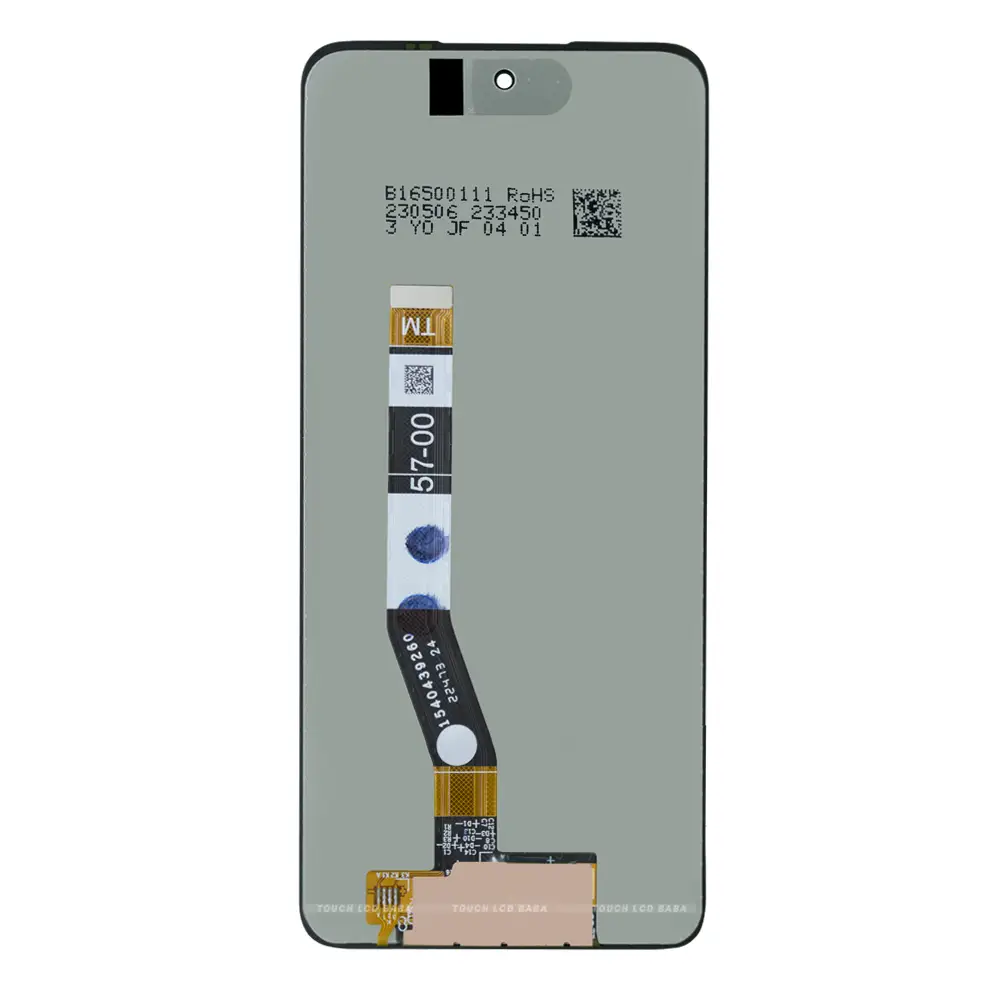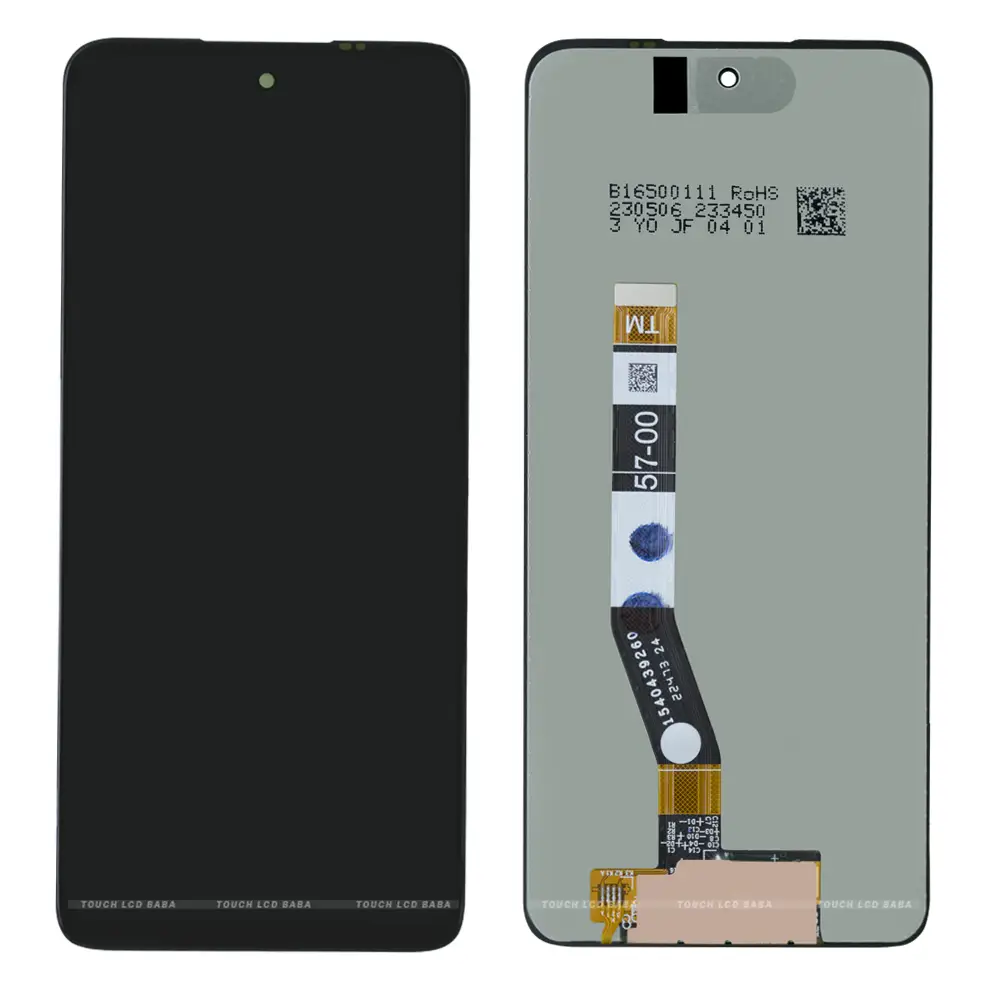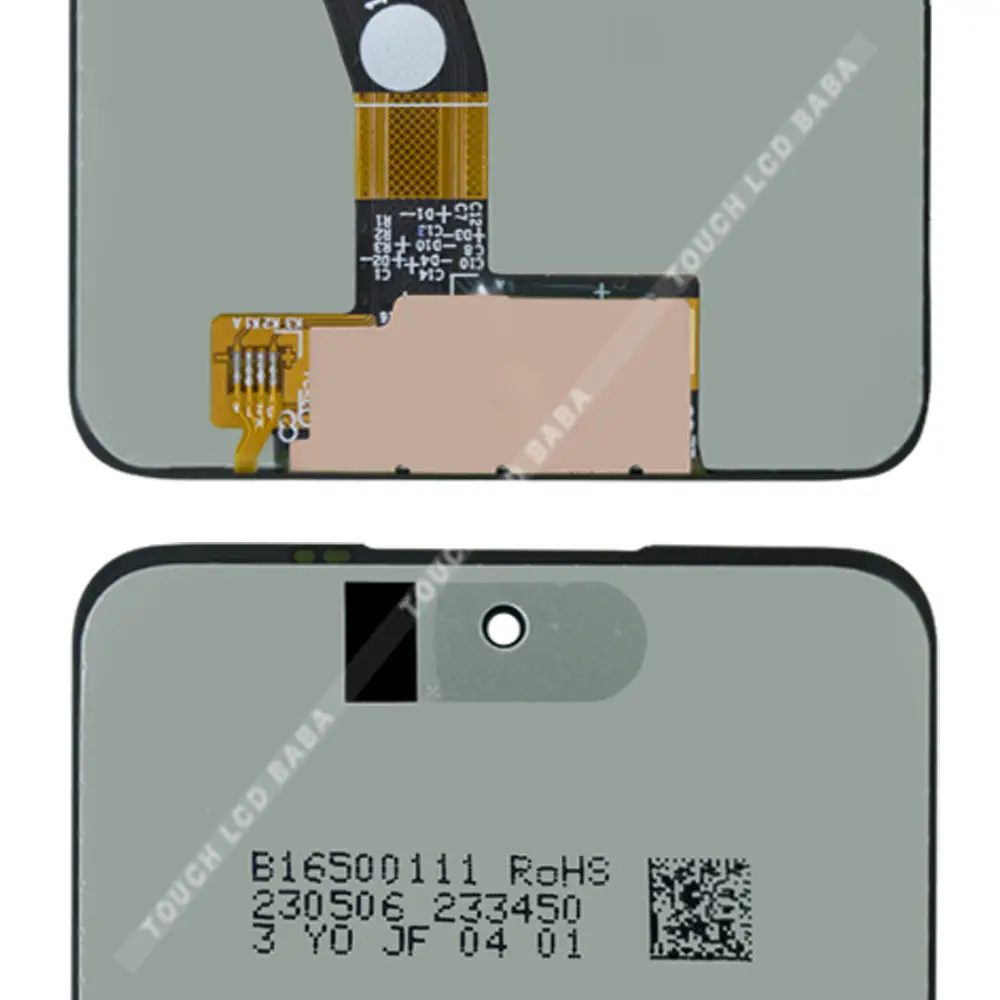 Shipping, Return, and Refund Policy
All our products come with a 30-day return, refund, and replacement guarantee. To return a product, It should be in the same condition we sent. You can't use or fix the new Motorola G32 display if you want to return it. For complete details about Shipping, Returns, and Warranty, please click here.