Motorola Moto G52 is a spectacular phone, and if you broke its display or touchscreen digitizer glass, it would feel like a significant loss. It would not be an exaggeration to say that mobile phones are more than our real friends, and living without them even for a day feels so bleak. If the phone doesn't work as desired, you can't call anyone or communicate with friends and family. A perfectly working mobile phone is a must, and a broken display makes it difficult for you to use it properly.
Damage to a mobile phone display happens by chance when you drop the phone accidentally and its display or touch screen glass cracks. Once that happens, you can't buy a new phone because you've so much essential data in your phone that you need to recover. If the phone still works, you might buy a new phone instantly and transfer over the data, but people don't buy new phones instantly as that also requires significant investment. It would be best if you purchased a new display combo to resolve the display issue, and the product is available on Touch LCD Baba.
What is the meaning of the Moto G52 display combo?
You need a brand new display unit to replace the broken Motorola Moto G52 display (or touchscreen glass), which is only possible by using a combo. A display combo consists of an inner display and a top layer of glass and helps you resolve all the relevant issues. After replacing the broken display unit with a new one, your phone returns to its pristine condition.
Please note that the inner display and the top layer of glass are combined, and you can't replace them individually. If only the glass has cracked, you might think about replacing only the glass and reusing the remaining components. However, that glass comes closely attached to the display, and any attempt to separate them will damage both parts, and that's why combo replacement is necessary.
Why is the Moto G52 display replacement so expensive?
You are right if you feel the Moto G52 display's price is much higher than other similar phones in this segment. That's because the Moto G52 phone comes with a pOLED display and other phones come with an IPS display. A pOLED display is expensive and that's why replacing a broken G52 display requires a significant investment. On the contrary, an IPS display is cheaper, which is why other phones' display is not so expensive.
The Moto G52 phone offers mesmerizing display experience and supports one billion colors. If you check other phones in this category, they might have the same processor or camera but don't offer the pOLED display experience, and that's why the screen replacement costs for this model are higher. At the time of writing this article, other low-quality screen replacements for this model are not available in the market but might be available soon.
Motorola Moto G52 Display Specifications
This display is 100% original, tested, and suitable for Motorola Moto G52, model number XT2221-1.
The Motorola Moto G52 display size is 6.6″, the display type is pOLED, and the resolution is 2460 x 1080 Pixels.
You get a 100% original display, the same as it comes with the brand-new phone, 120Hz Refresh Rate.
We test and verify each display for 100% excellent working before shipping.
The display comes packed in a hard plastic box with additional protection layers.
After replacing the display, you'll not face any quality issues because the product is original.
You get a 30-days return and replacement period provided you keep the product in good condition.
You can resolve all the display and touchscreen-related issues by replacing the combo.
We source our stock from the OEM manufacturer to ensure 100% original quality.
The Moto G52 display

 replacement is available in stock and the turnaround time is very fast.

You can order the product using Cash on Delivery or Online Payments (10% additional discounts).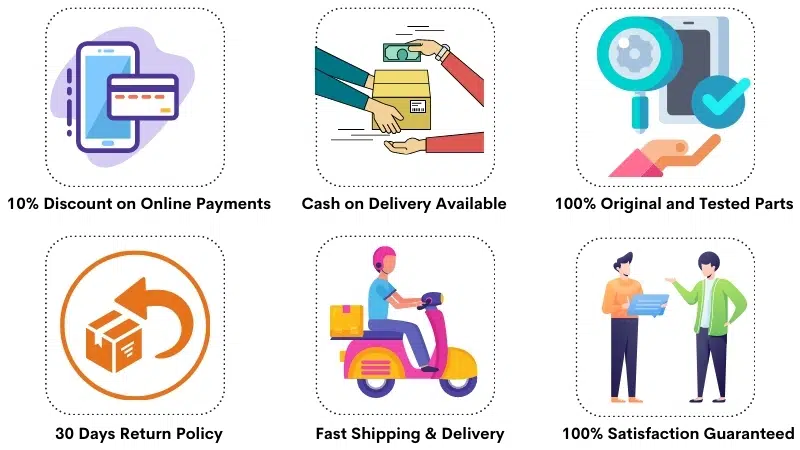 Frequently Asked Questions
Q: How much does it cost to replace a broken Moto G52 display in India?
Motorola Moto G52 original display replacement costs Rs 7400-7500. A duplicate screen replacement (IPS/TFT quality) might also be available in the local market for around Rs 1800-2000. The quality of a duplicate display is not close to the original display in any aspect, and you should remember that.
Q: Should I try to replace this display myself at home?
We suggest you don't even consider replacing the display yourself at home. The original Moto G52 display is sensitive and requires expertise for installation. You've likely not done a similar job before, so you should never try this at home. Always seek a professional technician's help to assemble the display.
The Moto G52 display is very slim, and it is always fragile in open condition because there is no support under the display. When you test the display, you should do things very gently because a wrong step can destroy the display, and you'll not get a second chance. Therefore, always seek a professional technician's help to install the display.
Q: Do I need to pay additional money to install the display?
Yes. We don't provide display installation services, and our work is limited to delivering the product in perfect condition. You need to contact a good technician to install the display on your phone. You should always choose a skilled technician, even if his asking price for display installation is a little extra. That's because proper installation and testing are essential, and you shouldn't choose an unskilled person.
You might think that display installation is challenging, but it's not. When we say expert technician, we request you to avoid newbies who started their shops two months ago. As the Moto G52 display is fragile and sensitive, you should choose a trained technician. He'll test the display before installation and assemble it after that.
Q: How can I replace only the touchscreen glass?
The Moto G52 display folder is slim, and replacing only the glass is no less than a marathon. Even after so many efforts, the glass replacement mostly fails because the display cracks while removing the broken touchscreen glass. As a customer, you might think it is elementary to replace only the glass, but that is not true.
Local technicians try to undertake the glass replacement task, but they are not qualified for it. They try their workarounds and rarely enjoy success when the phone is Moto G52. A slimmer display makes glass replacement extremely difficult, and that's why such low-quality solutions fail. Apart from that, you'll not appreciate glass replacement, and we'll tell you why in the next section.
Q: What are the drawbacks of replacing only the touchscreen glass?
First, please note that glass replacement is not an approved solution but a hack designed to save money. The official service center never recommends this approach, but customers try it at their own risk to save money. A technician uses a duplicate glass to replace the original glass, and these are the setbacks of glass replacement :
You'll no longer have the original touchscreen glass.
The display quality/tint will completely change from the original.
You'll find dust, white spots, and other impurities between the display and touchscreen glass.
A duplicate touch screen glass easily, and you'll need to replace the glass and go through this hassle again.
Replacing the broken glass 2-3 times will cost more than the original brand-new display.
As you already know, cheap solutions initially feel worthy because when you opt for them, you don't know their drawbacks. The situation slowly becomes clear to you, and then you realize why these solutions are cheap. Therefore, you should not repeatedly buy solutions that need your attention and money. Always buy once but buy original quality spare parts for your phone.
Q: I can't afford the original display. What should I do?
We understand your concern, but we don't have a compatible screen for this model as we only deal in original spare parts. You can try to find a duplicate display in the nearby shops, and many online vendors also sell duplicate screen replacements for low prices. Please note that a duplicate display doesn't equate to the original display in any aspect, and you should be prepared for a massive compromise in quality.
It is also likely that you'll not be able to find a fake display for this model easily because Motorola screen replacements are tough to find. If that happens, you have no choice but to buy an original display or leave the phone as it is. To avoid such problems, as soon as the phone breaks and if the touch screen still works, you should back up the device instantly if you need the data and don't want to repair the phone.
Q: What are the benefits of investing in the original Moto G52 display?
The original Moto G52 display offers mesmerizing display experience, which is impossible with other qualities. You'll get these benefits only with the original display :
100% original, accurate, and vivid colors and brightness.
A super smooth touch screen glass with multi-touch support.
The original display never impacts the battery life negatively.
Complete peace of mind and no need to worry about any abrupt issues.
You can capture sharp photos and also enjoy multimedia content in original quality.
Please never assume that you'll magically get the original display for a throwaway price from a secret source. Many sellers promise to arrange an original part for the customer, trap him, and dupe him with a duplicate one. The client becomes happy that he got an original part, but if you test the product carefully before installation, you can easily catch a duplicate display.
Moto G52 Display Combo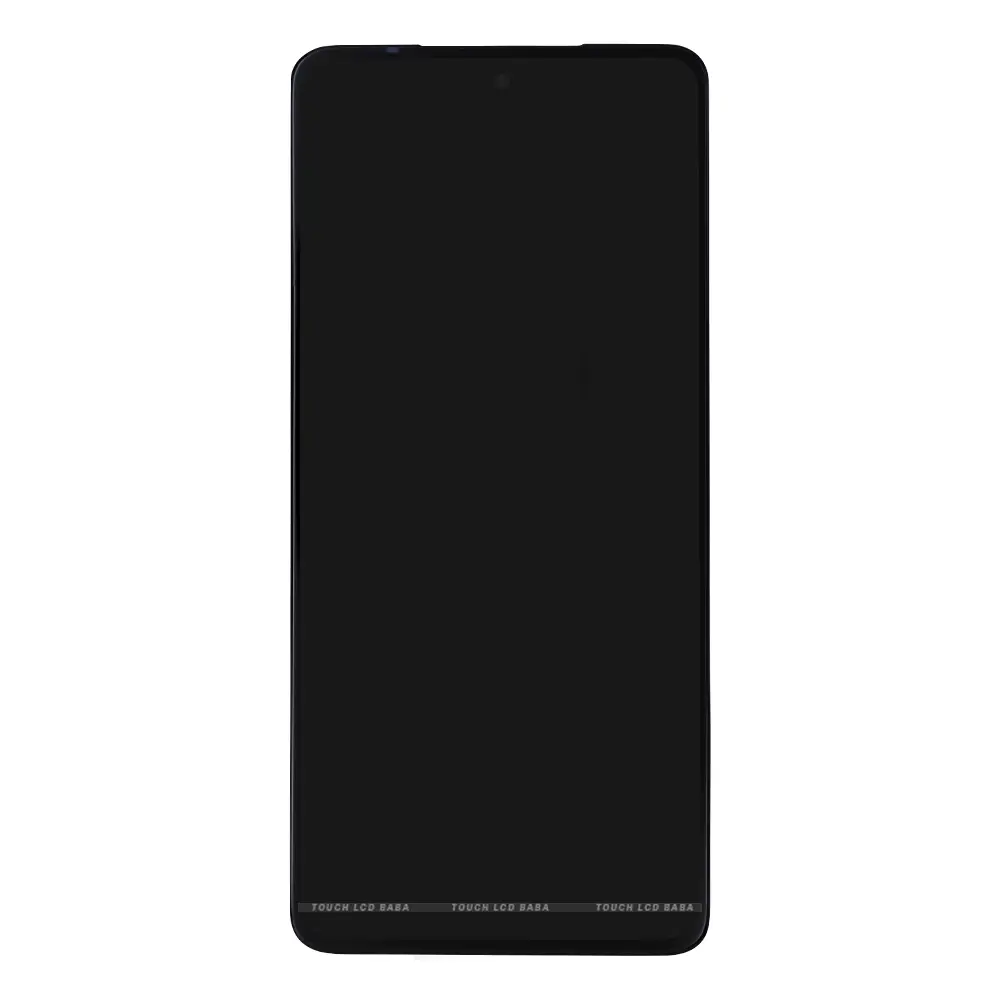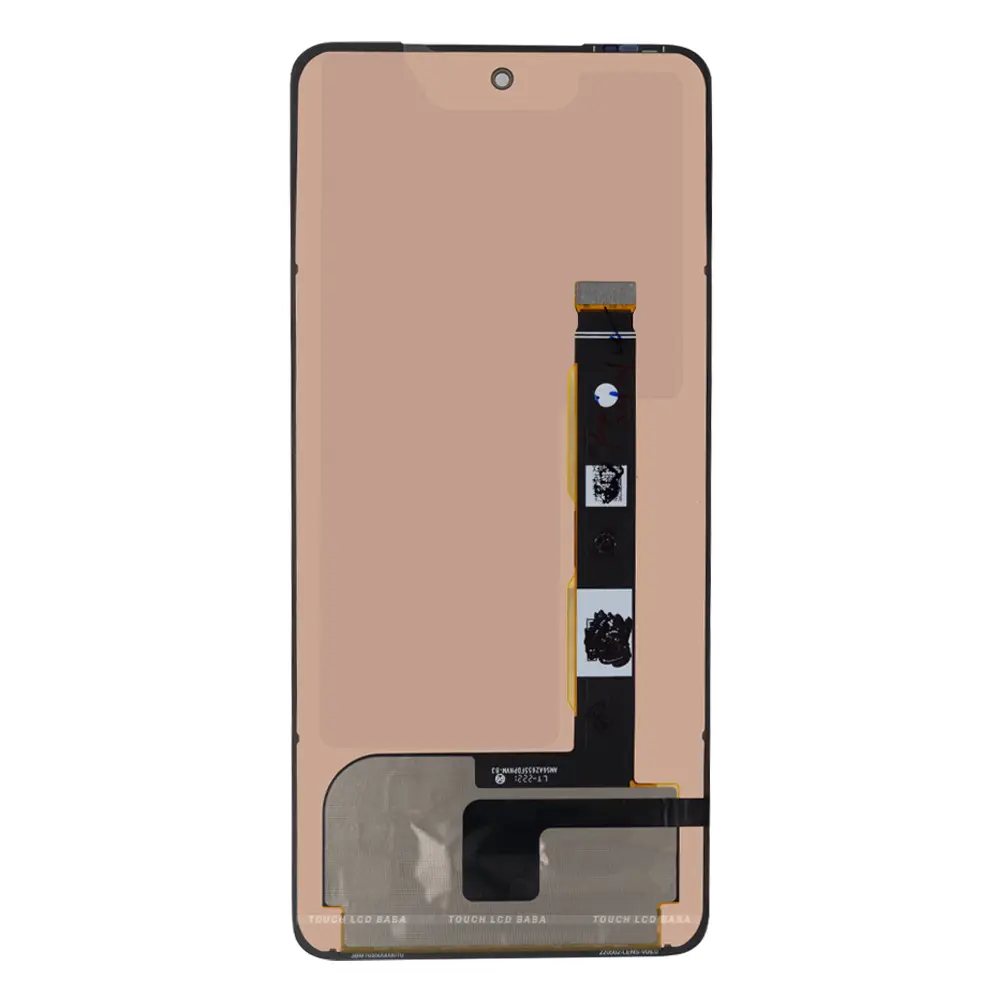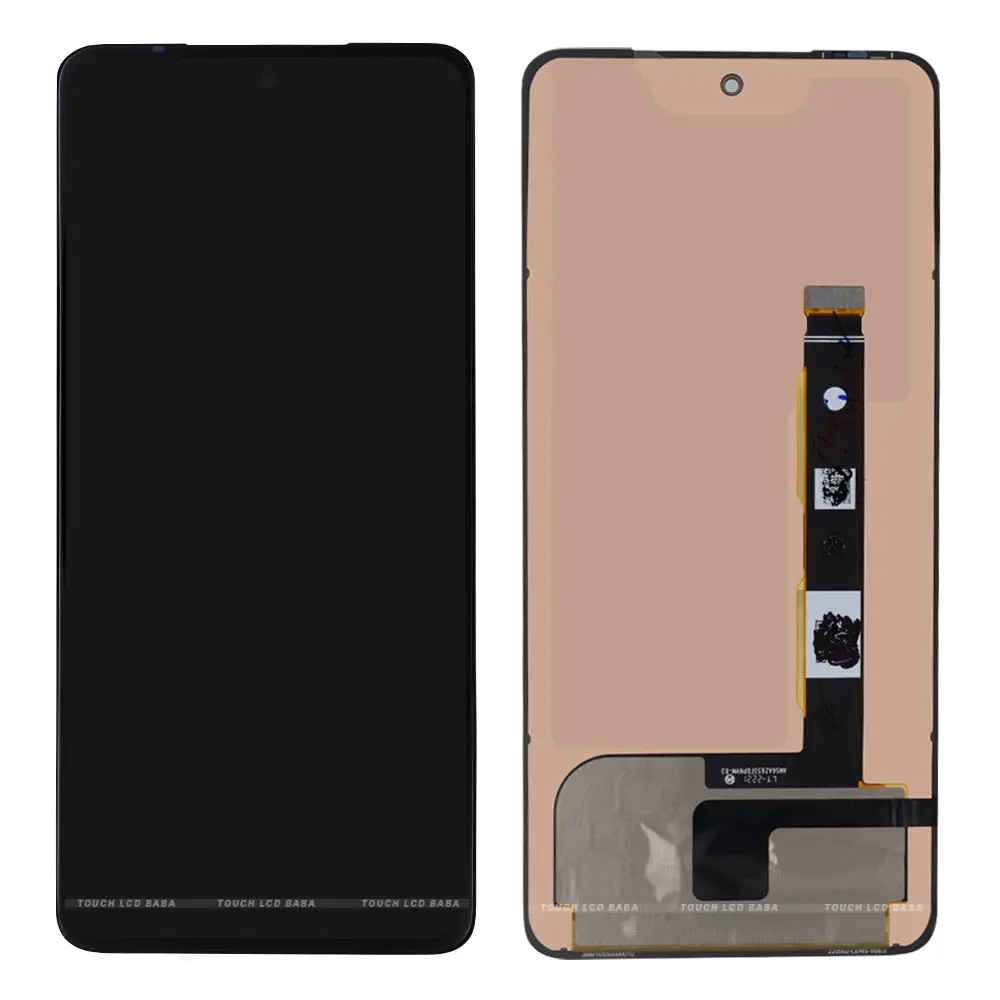 Shipping, Return and Refund Policy
All our products come with 30 days return, refund, and replacement guarantee. To return a product, It should be in the same condition we sent. You can't use or fix the new Motorola G52 display if you want to return it. For complete details about Shipping, Returns and Warranty, please click here.