Many customers need an original display replacement for Motorola Moto G60, which we offer here. The display on this page is 100% original, and this product is a worthy investment for customers who want to purchase an original display replacement without compromise. Before diving into additional details, if you want to buy a first copy or a low-quality duplicate screen replacement, this product is unsuitable for your requirement.
At Touch LCD Baba, we deal only in original spare parts, and the prices are not the cheapest you get on the web. Many customers purchase duplicate products and need the lowest prices, but we don't offer that. If you are interested in replacing your broken Motorola Moto G60 display with an identical original product, then we'll be your best choice. Here, you can find all the details regarding the Motorola Moto G60 display replacement and even call us in case of further questions.
How does the Moto G60 display's price impact its quality?
A Motorola Moto G60 original display costs around Rs 4600-4800 in India. You can also purchase local/compatible products from your city's local market if you want the lowest quality solutions. Before buying duplicate screens, you should know that first-copy screens offer very bad display quality and last for a very short period. If you buy and install a local display, you'll need to replace it every two months and still suffer the bad quality output.
Many customers search for a display replacement online and then try to find the best deal by comparing prices on all websites. This exercise will always yield a duplicate display because low prices will never yield an original display. We don't say that buying duplicate screens is wrong but paying peanuts and expecting an original display will never become a reality.
Motorola Moto G60 Display Specifications
| | |
| --- | --- |
| | This display is 100% original, tested, and suitable for Motorola Moto G60, model number XT2135-2. |
| | The Motorola Moto G60's display size is 6.8″, the display type is IPS LCD, and the resolution is 2460 x 1080 Pixels. |
| | You get the complete unit of display and touch screen digitizer glass combined. |
| | We test each Moto G60 display for 100% flawless working before dispatching it to the customers. |
| | We pack the display in a hard plastic box to ensure it reaches you safely. |
| | Our stock comes from the OEM manufacturer who supplies these screens to the company. |
| | You can also test and verify the new display's immaculate condition before installing it on your phone. |
| | You can resolve all the damage cases by using this Moto G60 display combo. |
| | We back our products with a 30 days return, refund, and replacement guarantee. |
| | The display replacement is readily available in stock and the turnaround time is very fast. |
| | You can order the product using Cash on Delivery or Online Payments (10% additional discounts). |
What does the Motorola G60 display combo consist of?
The Motorola Moto G60 display combo consists of an inner display and a front layer of touch screen digitizer glass. Both these parts form a complete combo, which you need to replace in case of damage to the inner display or the top layer of touch screen glass. Please also note that display and touch screen glass arrive as a single unit, and we don't recommend replacing them individually. We'll also discuss this in greater detail later on this page.
When the phone drops, you'll either damage the inner display or the top layer of the touch screen digitizer glass. In both cases, you need to replace the combo if you want to retain the original display quality of your phone. The display replacement is easy when you purchase an original combo, and you can use your phone with the same efficiency as before.
Should you replace only the glass and reuse the same display?
You could break only the touch screen glass and want to replace it alone. The glass replacement is the first thought that arises in a customer's mind when the phone drops. You might think as only the glass is broken, you can easily replace it alone and restore the previous glory of your phone in no time. Wait, because that's not how it works, and you should know all about the details.
When you replace only the glass, you are essentially leaning towards a refurbished/repaired display that can never match the original display quality. The broken glass is firmly glued on display, and that's why you can't take it off easily. If you try to remove the glass by using some hacks, the inner display will also break in most cases. That's why all the technicians ask the customer to bear the risk, and if something goes wrong while doing the glass replacement, they don't owe any responsibility. That's why the glass replacement is a frowned upon solution and can never offer the same benefits as an original display.
Frequently Asked Questions
Q: How much does it cost to replace a broken Motorola Moto G60 display in India?
The price of a 100% original Motorola Moto G60 display replacement is around Rs 4600-4800. If you purchase a duplicate first-copy display, you can get it for around Rs 2000-2200, including installation, but the onscreen quality, like the brightness and color reproduction, would be terrible.
Q: How much do an original and a first copy display differ in quality?
Please note that we are discussing two completely different products here. The original display is unique as it is a rigorous product screened through several strict testing procedures. These screens come from a particular factory, and that's why the prices of such screens are high. The material used in crafting these screens is of top-notch quality, and that's why everyone loves original screen replacements. So the original display offers 100% quality without any compromise, which is why the price is high.
On the other hand, not everyone wants to have original products. Many customers want to spend less money and don't care if the brightness goes down or the phone starts to overheat. All they want is an average display that enables them to use their phone, and the answer is a duplicate display. You can get such screens for around Rs 2000-2200 from the market, including installation.
If you pay half the money of what it takes for an original screen, you will also get the display quality in equal (half) proportion. You can no longer drag the slider to max and increase the brightness. The display will stay dim even at full brightness, and color reproduction will be very clumsy. You can save some money, but you've to sacrifice the quality in an equal ratio.
Q: Why do other websites offer a Motorola G60 display for a low price?
As we outlined before, getting a display for a low price is certainly possible, and you shouldn't be surprised about that. As a customer, you don't know about the insider secrets of this business, and you should be aware that duplicate screens are prevalent in the market, and 99% of technicians advertise these screens as a first-copy display. Some technicians falsely claim that a first copy offers 99% quality of the original display, but that's a marketing gimmick you shouldn't fall for.
If you deeply review the websites that sell duplicate screens, you'll notice that customers are entirely dissatisfied. They got trapped because they wanted to purchase a display for the lowest possible price, and that's a standard theory among customers. Therefore, you shouldn't expect much quality when you order a product for a fraction of what the original display typically costs.
Q: What kind of spare parts are used in the local market to replace the broken glass?
The local market relies on using duplicate touch screen glass to replace the original glass, and that's why you don't get the same grace as before. Even if the glass replacement is successful, now you have a phone with a duplicate glass that can break anytime. We've seen many customers complain that the glass of a repaired display broke quickly while the original glass stayed strong even after multiple drops.
The reason behind this is the quality of spare parts used for production. The original glass is a true gem, while a duplicate glass is not worth more than Rs 100. That's why products with a low price tag are flimsy and never offer long-term benefits for your device. If you aren't happy replacing the glass five times a year, you shouldn't bank on local products.
Q: How to verify whether or not a particular Motorola G60 display is original?
Many customers ask this question because they have trust issues, and that's a prevalent scenario. Please note that original and duplicate screens are different in quality, and if you test both screens one by one, you can answer this question yourself. It is also possible to measure the quality of a screen by reviewing the manufacturing factory barcode and other relevant information on the display's backside, but that's possible only for super-experienced vendors. The local market technicians have no idea, and anything you don't buy from them is of terrible quality/duplicate.
Therefore, you should keep faith in a trusted vendor like Touch LCD Baba because we offer a 30 days return guarantee on our products. The quality of our products speaks for itself, and you can find many testimonials of our company on YouTube and other similar channels. We strictly sell original products, and our customers can vouch for the quality we offer. If you want to verify the quality, test the display before installation for a mesmerizing experience.
Q: What are the benefits of an original display replacement?
The original display offers multiple benefits that justify the price you are paying. These benefits are :
The immaculate display quality allows you to use your phone efficiently.
You can enjoy movies and other content in vivid colors, which isn't possible with duplicate screens.
The brightness levels are superb, while a duplicate screen offers around 50% brightness of the original.
The strength of the original display is around 3x better when compared with a duplicate display.
You can use the original display for a very long time while the copy display goes bad in a short time.
Motorola Moto G60 Display Photos
These photos show the actual display of the Motorola Moto G60, which you can use to replace a broken inner display or the front layer of touch screen glass. It is a complete display unit; hence you can resolve all the damage cases by utilizing this display combo. If you've any questions, don't hesitate to contact us at 9587954273.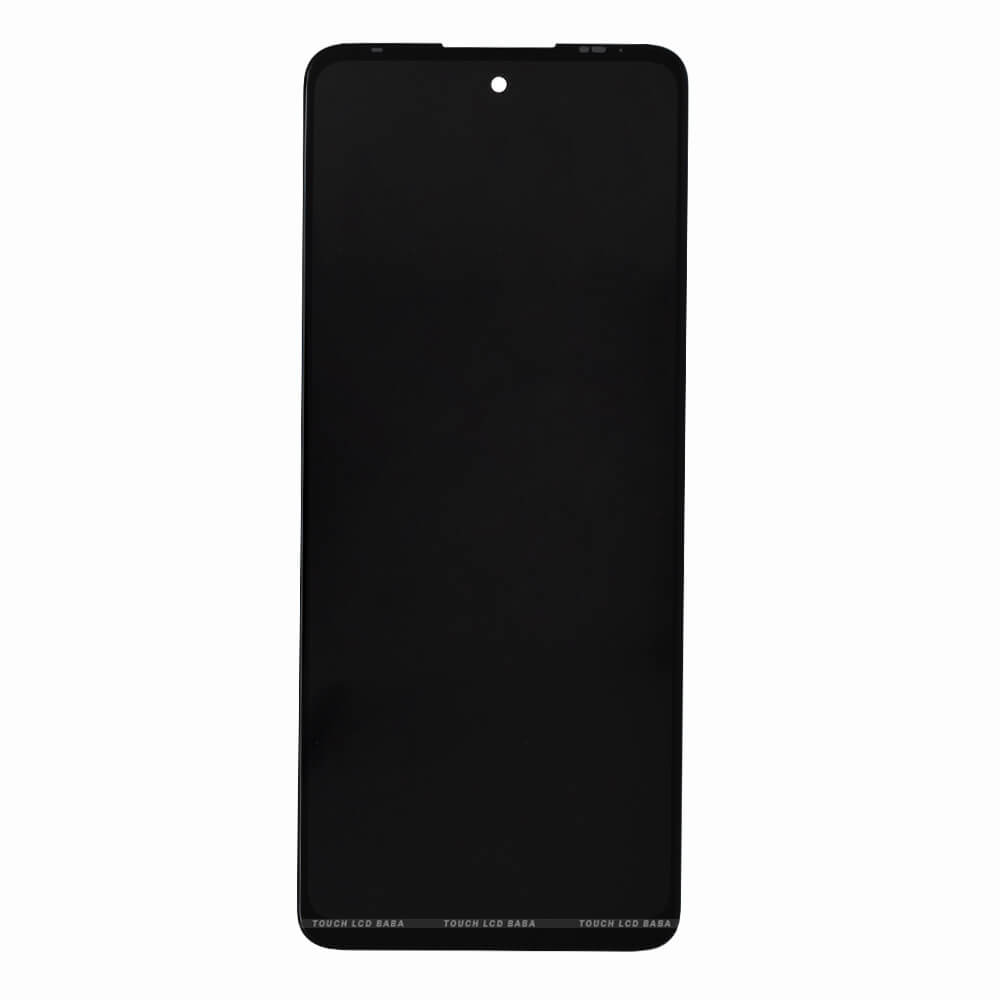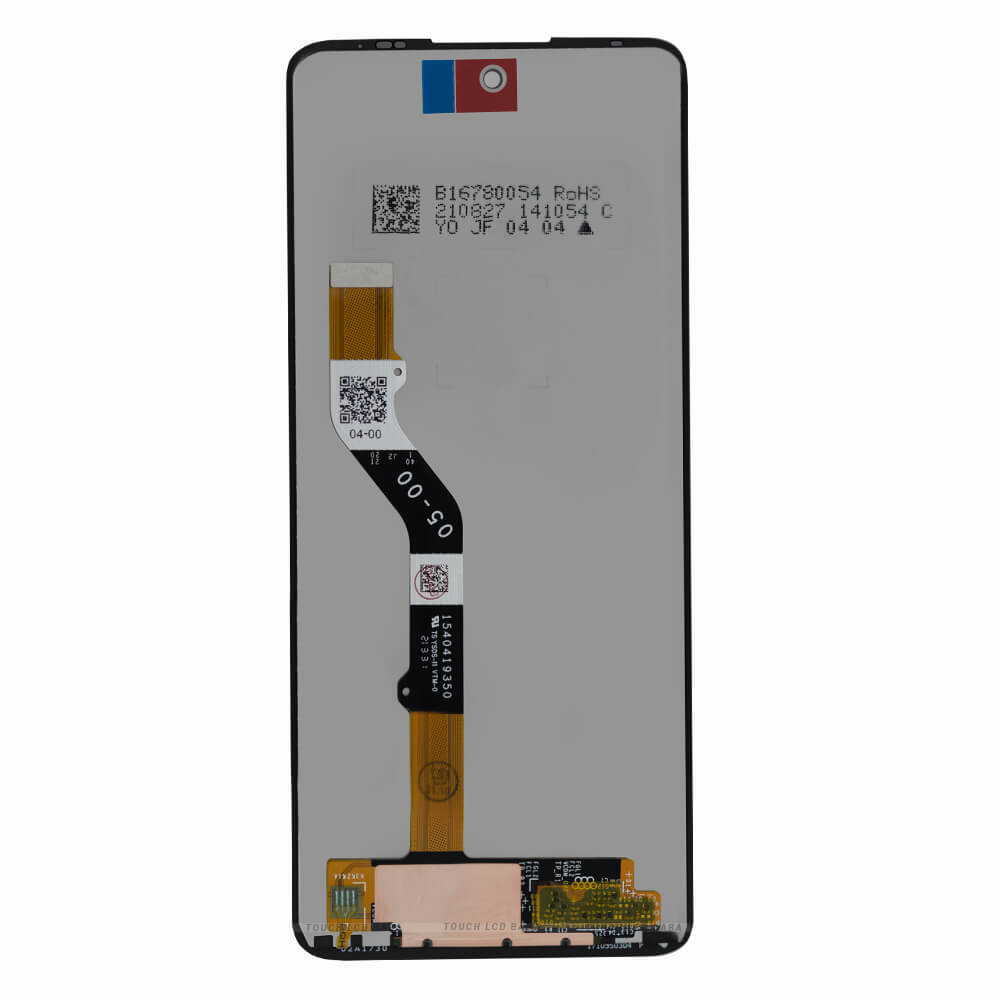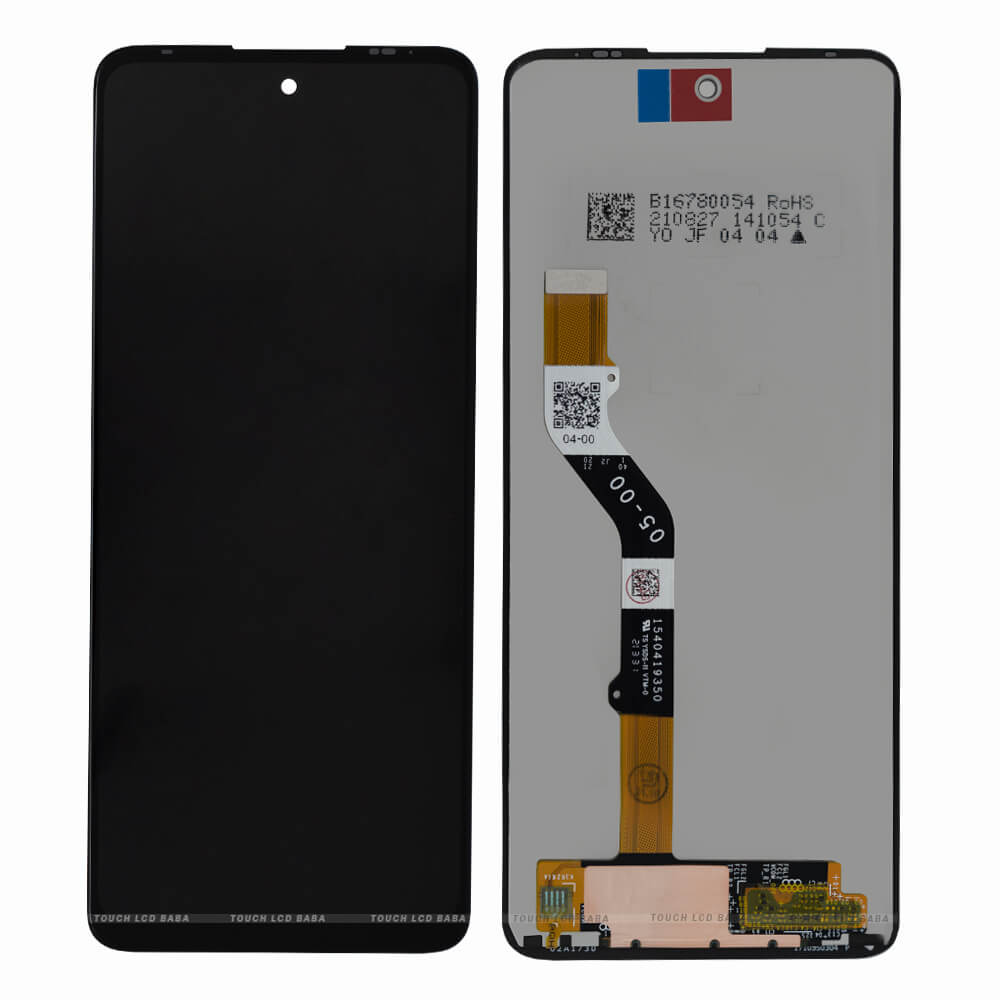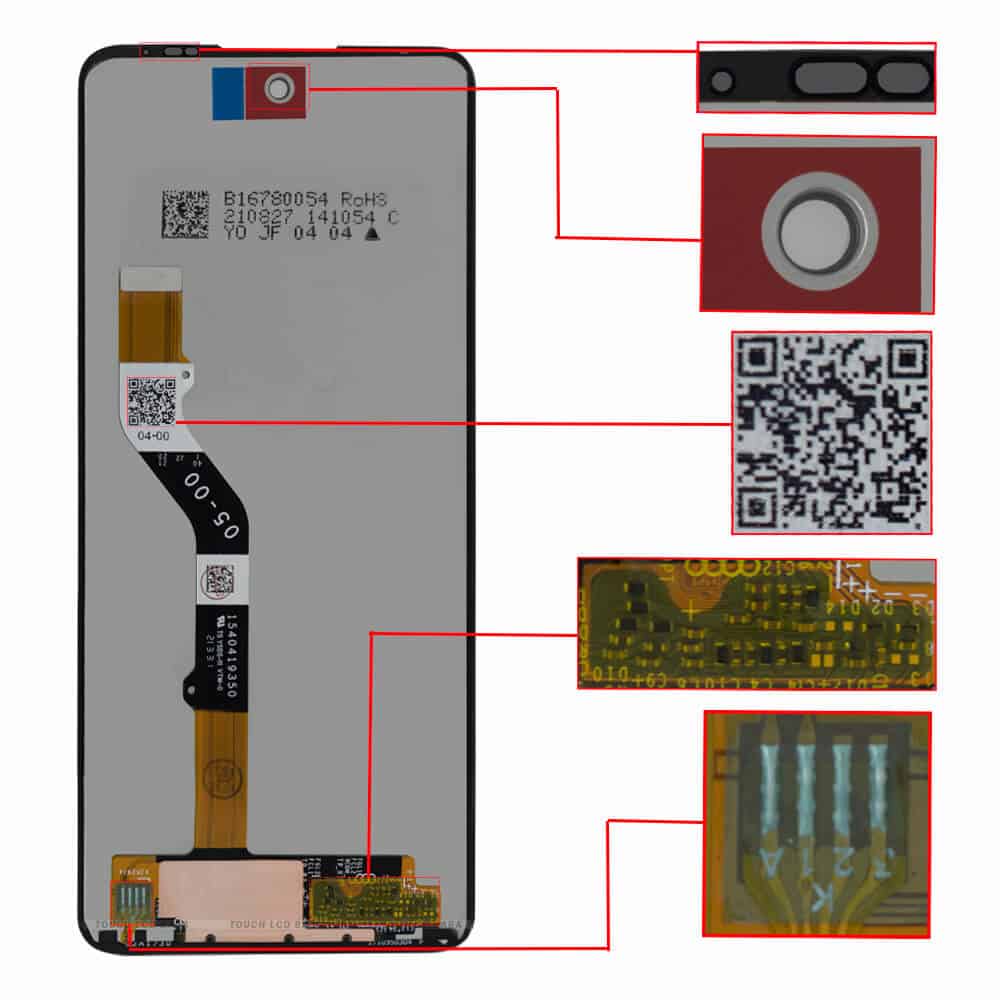 Shipping, Return and Refund Policy
All our products come with 30 days return, refund, and replacement guarantee. To return a product, It should be in the same condition we sent. You can't use or fix the new Motorola G60 display if you want to return it. For complete details about Shipping, Returns and Warranty, please click here.