This page is all about the Motorola Moto G9 Power display replacement, and if you need the same, you can order it from our website. A broken display or touch screen glass ultimately hinders your ability to use the phone, and you must replace the display to continue using the phone. It is likely that the phone is still working after the damage but we never know when it completely stops working. Therefore, it is a good idea to replace the broken display or touch screen digitizer glass as soon as possible.
We all take so many precautions to protect the phone's screen, but a harsh drop will easily invade all such protections. Please note that a tampered glass is helpful on small drops, but it can't withstand drops that occur from more than 3 feet of height. The display will easily break on a frontal drop when it directly colitis with the hard surface.
What is the meaning of the Motorola Moto G9 Power display combo?
The simple meaning of a display combo is a complete unit of inner display and a top layer of touch screen digitizer glass. When a new mobile phone screen takes its shape in the factory, the display and touch screen glass are combined using LOCA glue, and the resultant unit is called a display combo.
If you take your broken Moto G9 Power phone in the market for repairs, you'll find many technicians advising you to replace the display combo/folder. It means that you need to replace the complete display unit (including the touch screen glass) to restore the previous immaculate condition of your phone. It is very easy to replace the broken display, and you can do it almost anywhere.
Motorola Moto G9 Power Display Specifications
| | |
| --- | --- |
| | This display is 100% original, tested and suitable for Motorola Moto G9 Power, model number XT2091-3. |
| | The Motorola G9 Power display size is 6.8″, the display type is IPS LCD and the resolution is 720 x 1640 pixels. |
| | The display and touch screen digitizer glass both parts are combined into a single unit called combo. |
| | We test each display internally to ensure its working condition and then dispatch the product. |
| | We pack your products very carefully in hard plastic boxes to avoid any damage. |
| | As we sell 100% original screen replacements, our price is higher than our competitors. |
| | Before installing the display, you can also test and verify the working condition of new product. |
| | The display resolves all the cases of a broken display or touch screen digitizer glass. |
| | We back our products with a 30 days return, refund and replacement guarantee. |
| | The screen replacement is readily available in stock and turnaround time is very fast. |
| | You can order the product using Cash on Delivery or Online Payments (10% additional discount). |
What is the first copy or diamond quality display?
The local market is the favorite place for customers to purchase display replacements, albeit only duplicate screen replacements are available. You'll often find technicians saying they have a first copy display available, which means they have a lower grade display that will not furnish the original display quality.
To sugarcoat their words, technicians won't say that they have a crap duplicate display. Instead, they will say that they have a first copy or a diamond quality display, and you'll easily get trapped into that. Once the display is installed, you'll hate its color reproduction and brightness. That's because the original quality output is never possible with the local products.
A first copy or diamond quality display is actually the same product, but technicians use ambiguous words to entrap customers. So before you purchase a so-called diamond quality display, you should know that you are buying the same duplicate product under a new sugary name.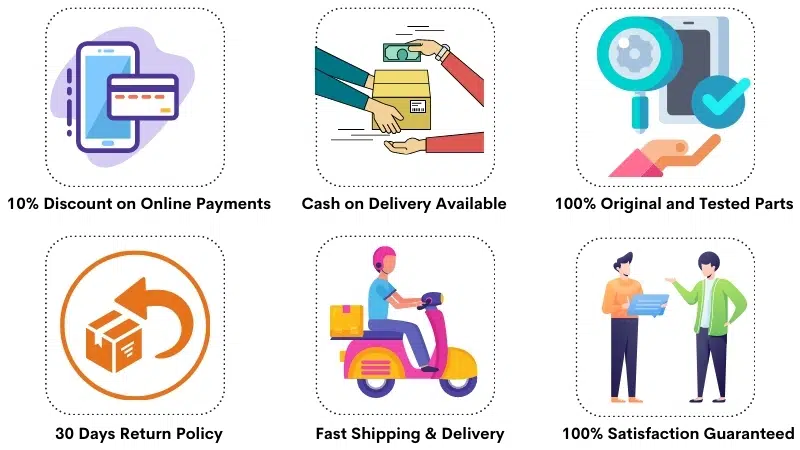 Frequently Asked Questions
Q: How much does it cost to replace a broken Moto G9 Power display in India?
The price of a 100% original Motorola Moto G9 Power display replacement is around Rs 3600-3800. A low-quality display replacement certainly costs less, and that's what you usually purchase in the local market. The quality of duplicate screens is horrible, around 40-50% of the original quality.
Q: Which other model's display is suitable for Motorola G9 Power?
Customers often try to dig which other's model display works in the Moto G9 Power to compare the prices and buy the cheaper option. Please note that Moto G9 Power has a unique display that doesn't work in any other models. Therefore, it would help if you stop digging into such details as you'll end up wasting your time. If you buy a display based on your assumption, that money will also go down the drain.
Q: How to verify the working condition of the new display?
It is easy to verify the working condition of the new display even without installing it. When you get the delivery of the new display, you don't even need to decouple the broken display to test the new display. All you need to do is :
Open the back panel of your phone and open the required screws to access the motherboard.
Eject the old display's connection from the motherboard and connect the new display's cable in the right direction.
Lay down the new display on the backside of your phone in an open condition.
Then turn on the phone and you can test the new display to your satisfaction.
After verifying the working condition of the new display, you can install it on your phone.
Please note that you also get a 30 days return, refund, and replacement period with all the products. If you face any issues while testing the new display, you can easily return it or claim a replacement. Please make sure to maintain the immaculate condition of the new product and don't use it in any way.
Q: I saw another website that offers the same display for a low price. Why is that?
Customers can't resist themselves when they see a lower price for the seemingly same product. You should be aware that 99% of websites that deal in spare parts steal photos from the Internet from websites like Touch LCD Baba. We proudly capture all the photos in-house, and many other websites steal our photos and place them on their website.
Such shady websites send you a duplicate product when you order from them. As a layman customer, you look at the photos, and when you get the actual product, you feel deceived. Therefore, the seemingly low prices are not for the same product because the actual product is different. We sell original screens which are costly, and if you buy a duplicate product elsewhere, that would surely be cheaper. All low-priced screens are duplicates, and you can easily purchase them from the offline market if saving money and sacrificing quality is your sole purpose.
Q: Will there be any difference between the original and a duplicate display?
Customers innocently ask if the duplicate and original display will be equal, and even the question doesn't make sense in the first place. A duplicate Moto G9 Power display offers 40-50% quality, and that's why it sells for a lower price. The differences between an original and a duplicate display are massive, and you certainly want to know about those:-
A first copy display offers around 40-50% quality of the original; hence the price is lower.
A duplicate touch screen glass is very fragile and breaks again very easily.
The brightness and color reproduction drop to 40% of what you've enjoyed before.
The touch screen doesn't work as smoothly as before, and you've to compromise a lot.
You will encounter a lot of errors while typing because of the duplicate digitizer.
As the camera quality also depends on the display, you can't capture crisp photos as before.
A duplicate display has several names like a first copy, OG Quality, 99% Quality, and diamond quality. All these words are different, but under the hood, you get the same counterfeit display. If saving money is your primary intention, you can buy these products from the market. However, if you want a 100% original display, we would be very happy to serve you.
Q: Who manufacturers the original and duplicate screen replacements?
Many customers ask us about the original and duplicate display's manufacturing process, and we want to answer this question in detail.
A) The source of the original Moto G9 Power display
Please note that original screens are manufactured in a specific factory that uses the best quality material to craft a new display. Such screens go into brand new phones. In other words, a specific factory supplies original screens to the company, and those are original screens. These screens are costly, and the availability is also limited. These screens offer 100% identical quality, and if you replace a broken display with such a screen, you'll see the same quality as before. That's what we exactly sell on Touch LCD Baba.
B) The source of the duplicate Moto G9 Power display
On the other hand, many other factories make compatible screens, especially for the customers who prefer cheap over quality. Such screens are crafted using the lowest quality material such as dim light reflectors, poor quality glass, and that's why these are so fragile. These are sold as first copies, diamond quality, and other similar names in the market. In India, around 99% of vendors sell such screens only and deceive the customers easily. Many customers also prefer duplicate products, and that's why such duplicate products are so popular.
Q: Who will install the new display if I purchase it online?
Please note that we don't provide installation services but only sell spare parts. Before you order the new Moto G9 Power screen replacement, please discuss this concern with a technician of your choice to make necessary arrangements for installation. If you make the necessary arrangements in advance, you don't need to wander later. We never want our customers to face any afterward trouble, and that's why we prefer discussing practical problems a customer might face in the installation phase.
Q: Does the Moto G9 Power have Corning Gorilla Glass protection?
Even the original display of Motorola G9 Power doesn't have the Gorilla Glass protection. Please note that Motorola uses a different shield on the glass to protect it, but it is not the Corning Gorilla Glass. The actual specifications of the glass are unknown. The display we offer and the display which comes assembled in a brand new phone have the same type of glass.
Moto G9 Power Display Photos
If you want to see the actual images of the Motorola Moto G9 Power display combo, please see the pictures below. As you can see, it is a set of the display, and touch screen digitizer glass merged into one. You need to replace the broken combo with a new unit.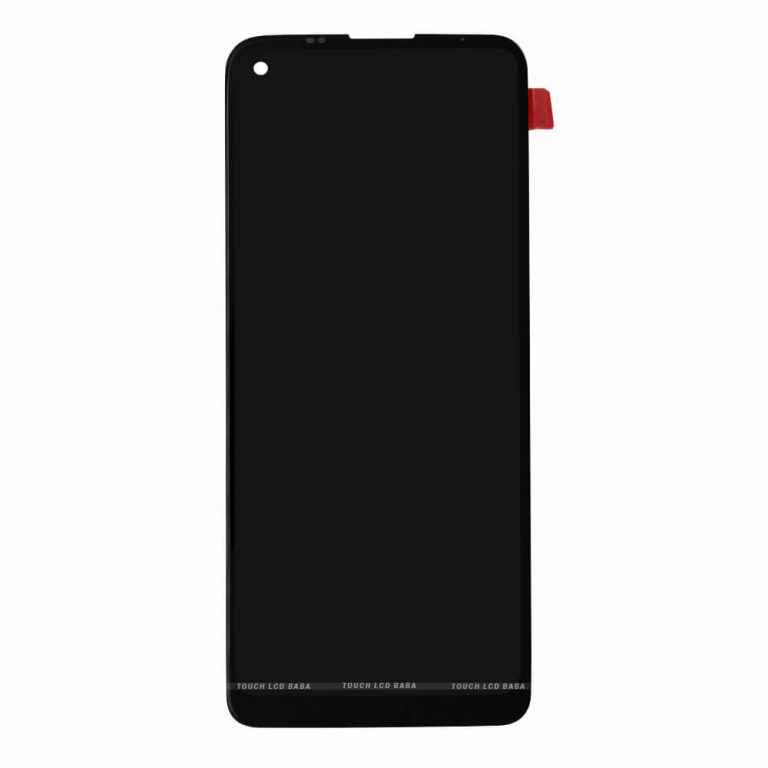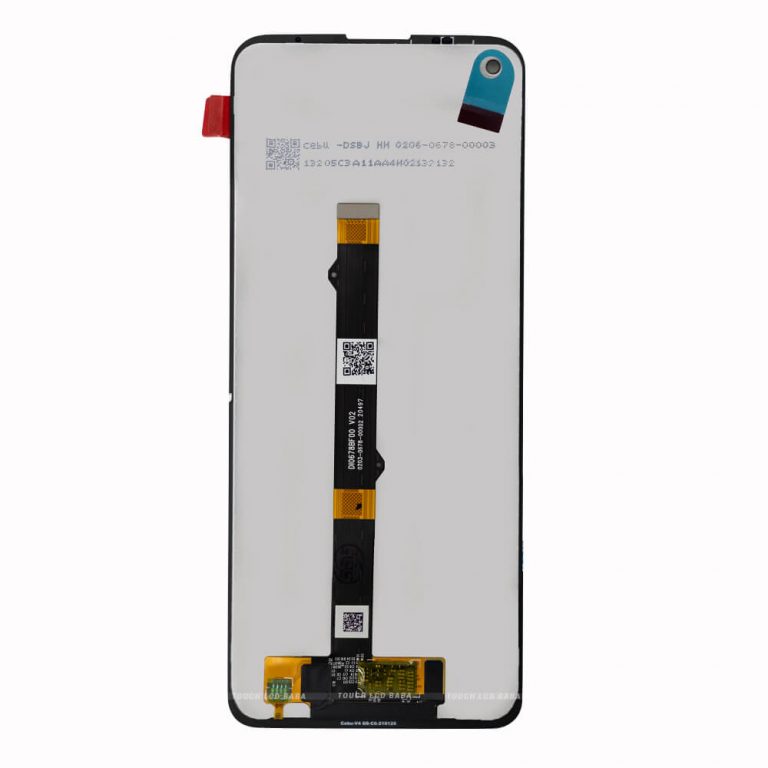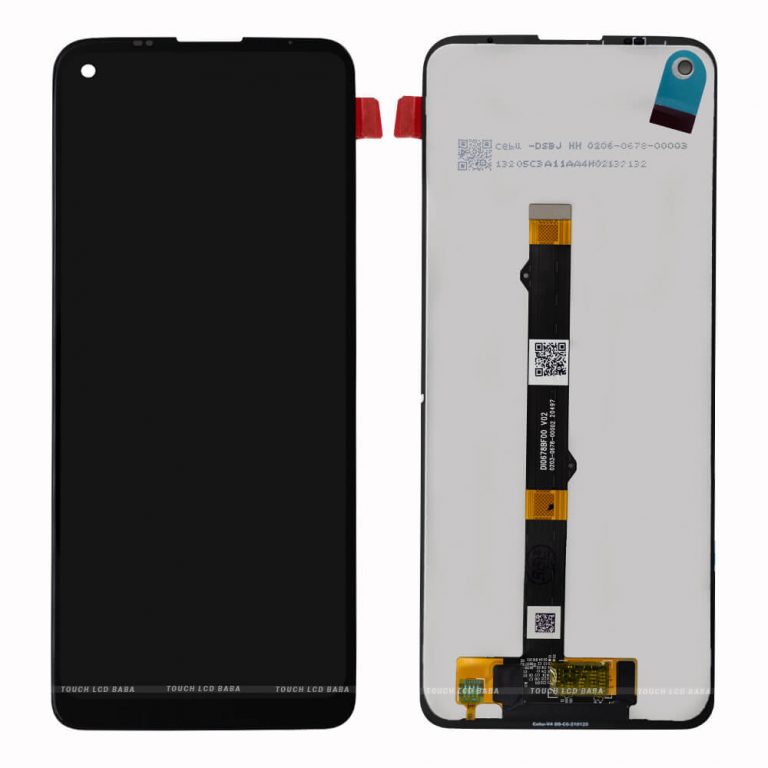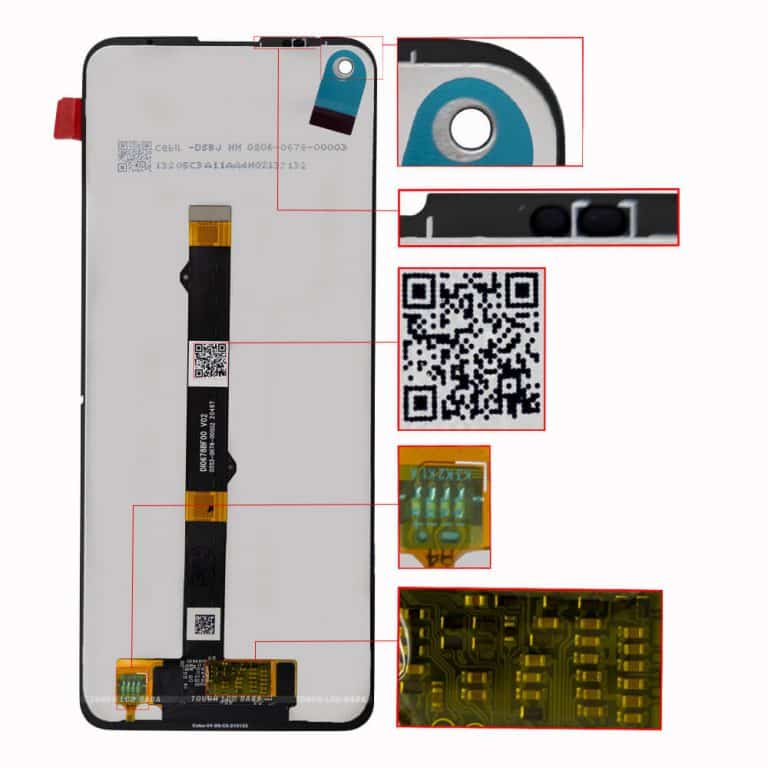 Shipping, Return and Refund Policy
All the products supplied by us come with 30 days return, refund, and replacement guarantee. To return a product, It should be in the same condition as we sent. You can't use or fix the display if you want to return them. For complete details about Shipping, Returns and Warranty, please click here.