If you want to purchase a 100% original display replacement for OnePlus Nord CE2 Lite, you don't need to look further. A broken display is ubiquitous, but you can easily replace it using a new display combo. This page offers much relevant information, which is crucial for you before heading for the display replacement. If you don't know about all the aspects of a screen replacement, you'll end up losing money and buying multiple screens in a short time.
Once you drop the phone and break the display, you don't know the best approach to repair the phone. If you take your phone to the official service center, the repair charges can overwhelm you. On the other hand, if you purchase spare parts from the local market, their quality is terrible, and such products don't last even a month. In such a situation, you can purchase an original display replacement from our website and restore your phone's working condition easily.
How much do you need to buy a OnePlus Nord CE2 Lite display?
Before you purchase a new display, you should firmly decide whether you want to buy the original display or a duplicate one. You should visit the local market and seal a deal to purchase a local/first-copy product. That's because duplicate products are cheaper in the market, and you'll also get display installation services from the vendor.
The original display replacement for OnePlus Nord CE2 Lite costs Rs 3400-3600. This price is valid for a 100% original product without compromising quality. For a compatible/duplicate display, you will need to spend Rs 1500-1700, including installation. The price difference between the original and copy directly relates to the quality difference.
Why should you purchase the display from Touch LCD Baba?
We are certainly not the right option if you are looking for the cheapest deal online. When you search for a display for the lowest price, you are bound to get a fake product because you are not aiming for quality. Also, note that authentic products are available reasonably, not for the lowest price. If you search for the Nord CE2 Lite display all over the web and order from the website that offers the lowest price, you'll get a counterfeit product that offers 50% quality of the original.
We don't offer the lowest prices and ignore our competitor's pricing structure. We provide original display replacements for reasonable prices, and if you try our products for once, you'll become our fan forever. We've invested heavily in sourcing OEM products from the manufacturers, testing them, and then supplying them to the end users. You can search for our reviews on YouTube to get an idea of our product's quality.
OnePlus Nord CE2 Lite 5G Display Specifications
| | |
| --- | --- |
| | This display is 100% original, tested, and suitable for OnePlus Nord CE2 Lite 5G, model number CPH2381. |
| | The OnePlus Nord CE2 Lite's display size is 6.59 inches, the display type is IPS LCD, and the resolution is 2412 x 1080 pixels. |
| | You get a 100% original display replacement with Corning® Gorilla® Glass 5 protection. |
| | The product on this page is a complete unit of display and touchscreen glass combined into one. |
| | We buy our stock from the OEM manufacturer who makes original screens for the company. |
| | The new display offers 100% accurate original colors, quality, and brightness. |
| | Each display goes through strict quality testing to ensure defect-free screens for our customers. |
| | You can also test the new display in an open condition before pasting it on your phone. |
| | After delivery, you've 30 days in your hands to test and verify the product's working condition. |
| | The display is readily available in stock and the shipping time is very fast. |
| | You can order the display using Cash on Delivery or Online Payments (10% additional discount). |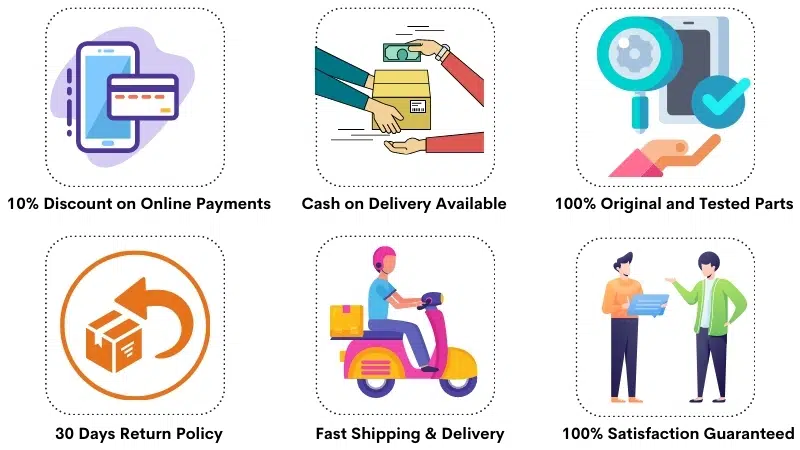 Frequently Asked Questions
Q: Is it necessary to first dismantle the old display to test the new one?
It is a common misconception among customers who think it is mandatory first to remove the old display to test the new one. Please note that it is unnecessary, and you can easily test the new display without removing the broken display from the frame. Follow these very simple steps :
First of all, please decouple the back panel of your phone.
Open all the relevant screws off the motherboard and locate the display's flex cable.
Disconnect the old display's flex cable from the motherboard.
Dispel the old display's flex and connect the new display's flex to the motherboard in the right direction.
Place the new display on bubble wrap on the rear side of your phone.
Turn on the phone, and you can test the new display easily.
After testing the new display and verifying it, you can proceed with the final installation without hesitation.
Q: Why should I replace the inner display when only the glass has broken?
It is a very common question customers ask because they want to replace only the touch screen glass because their inner display is fine. Please note that the main touchscreen glass and the display are merged. If you try to decouple only the glass, the risk of damaging the display is paramount, which happens in most cases. Once the inner display cracks, you must replace the complete display unit.
If a technician can salvage the display anyhow, he must use chemicals to clean the glue from the display, and during that process, the display quality naturally dampens. A technician has no choice but to paste a duplicate touchscreen glass over the display; hence, a glass-replaced display is a refurbished product. The quality of such products is terrible when you compare them with the original brand-new screen replacements.
We hope you understand the drawbacks of glass replacement, and even if successful, you'll get a compromised product. After replacing the original glass with a duplicate one, your phone's touch screen glass doesn't have Gorilla Glass 5 protection. Next time, a very light strike on the glass will break it again. That's why purchasing low-quality products become a headache for you in the long run.
Q: Do you have only the touch screen glass without the display?
We are sorry, but we don't sell only touch screen glass because of obvious quality issues. If you want to purchase only the touch screen glass, you can easily get it from the local market or many other websites that deal in non-original spare parts. We want to maintain quality and don't sell shady products.
Q: What is the difference between a first copy, OG Quality, and a Diamond quality display?
There is no difference between a first copy, OG Quality, and Diamond Quality display. These three names refer to the same product to entrap the customers. It has become a convention when mobile phone technicians confuse you between 3 different varieties, so you can't decide what you should buy. They will often present these three qualities in 3 different packings while under the hood, wrappers are different, and the products are non-original.
So if you thought that a first copy offers 99% quality of the original, that's a bogus statement. Also, a duplicate display sells much more easily if advertised as a diamond-quality product, and that's why such catchy names are popular in the market. So if you hear these words, you should know that you are buying duplicate screens with sugary names.
Q: Who will install the display If I buy it online?
Some customers want to buy the display with an installation service, but that's currently not feasible. We can provide a 100% original and tested display to you, and for installing the display, you can seek a local technician's help. The installation hardly takes 15-20 minutes, and you can watch the technician while he does the installation for you. The typical installation charges are around Rs 200-300 in most places.
Installing the display is not a biggie because you can find bucketloads of technicians in the local market. Before you order a display online, you can consult a technician regarding the installation and afterward order the product. If you make the necessary arrangements first, you don't need to invest time in finding a technician after delivery. As soon as you get the parcel, you go to the designated technician and get the installation done.
Q: How do you source the original screen replacements?
Many customers think original screens are not available anywhere, which is their perception far from reality. Please note a particular factory (called OEM) makes original screens and supplies them to several companies. It is also possible that several mobile phones can have a common display supplied by the OEM. So the parent company doesn't make the screens in-house but sources from different OEM factories specializing in original screens.
Original screens are typically not available in the market because of their price. An OEM display costs almost three times more than a duplicate/first-copy display. That's why these screens are not available in the market, and customers have assumed that the original screens are not available anywhere. Local businesses focus on duplicate screens because customers prefer buying cheaper solutions.
Q: What if the new OnePlus Nord CE2 Lite display doesn't work upon testing?
A customer's biggest fear is receiving a non-working or defective product that doesn't work with their device. We understand this mindset but assure you that you won't run into such issues. Before we ship a display to you, we test it in-house using the same phone's motherboard. If we offer a display for OnePlus Nord CE2 Lite, we test it on a real Nord CE2 Lite phone we always use for testing. Only after verifying the working condition of a display we'll ship it to you.
Still, if you face any issues while testing the display, you can easily opt for a return, refund, or replacement. You should never remove the protective film from the display or paste it on your device without testing it first. Any unused part is eligible for a return within 30 days after delivery. Please take your time to test the display thoroughly, and after being satisfied with the quality, you can proceed with the final installation.
OnePlus Nord CE2 Lite Display Photos
If you want to see the actual product photos, please refer to the below images. These images represent the actual product you'll get after your order. In case of any questions, please feel free to call us at 9587954273, and we'll be more than happy to assist you further.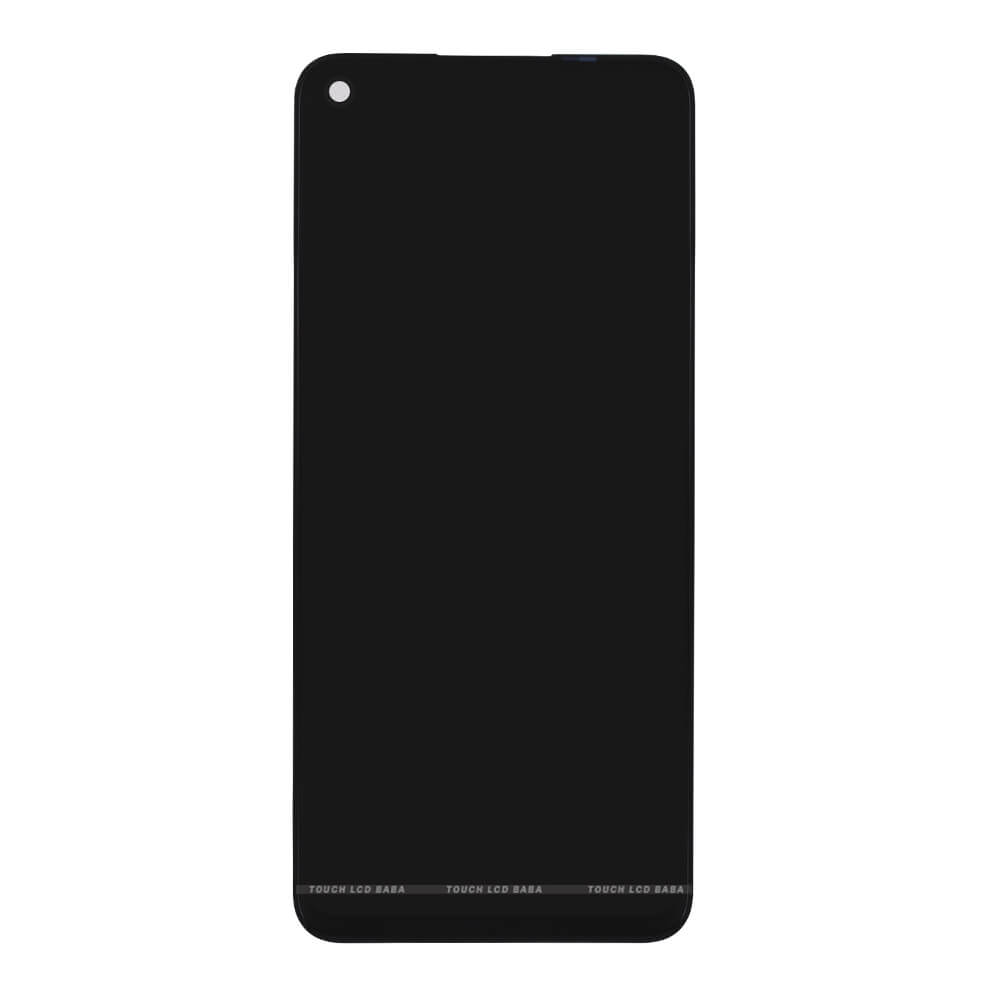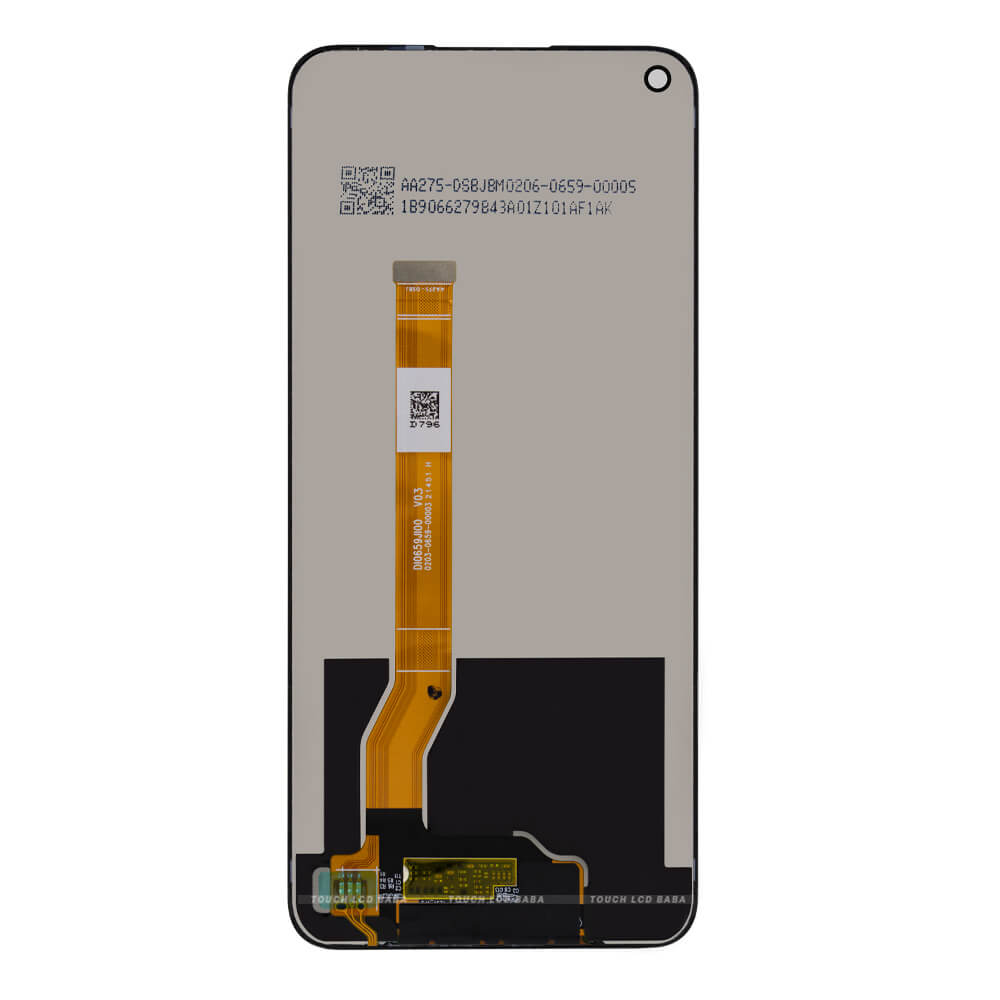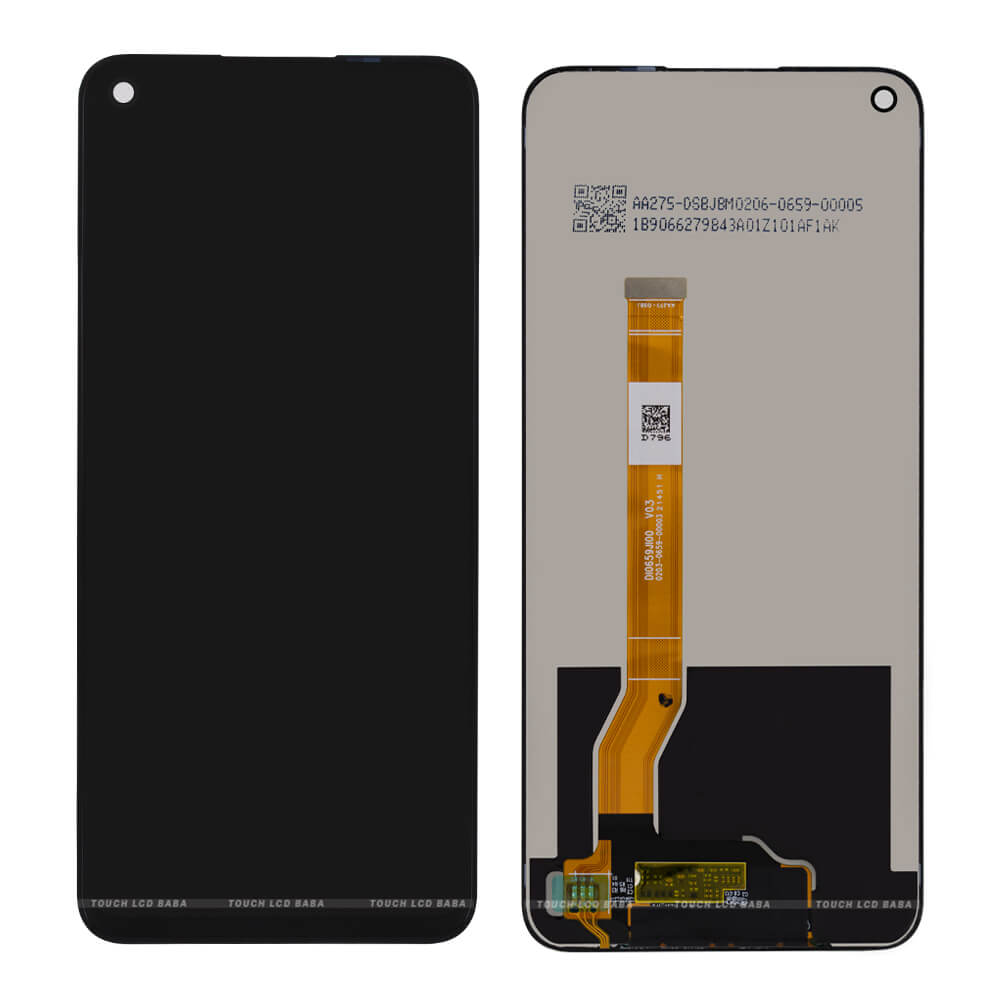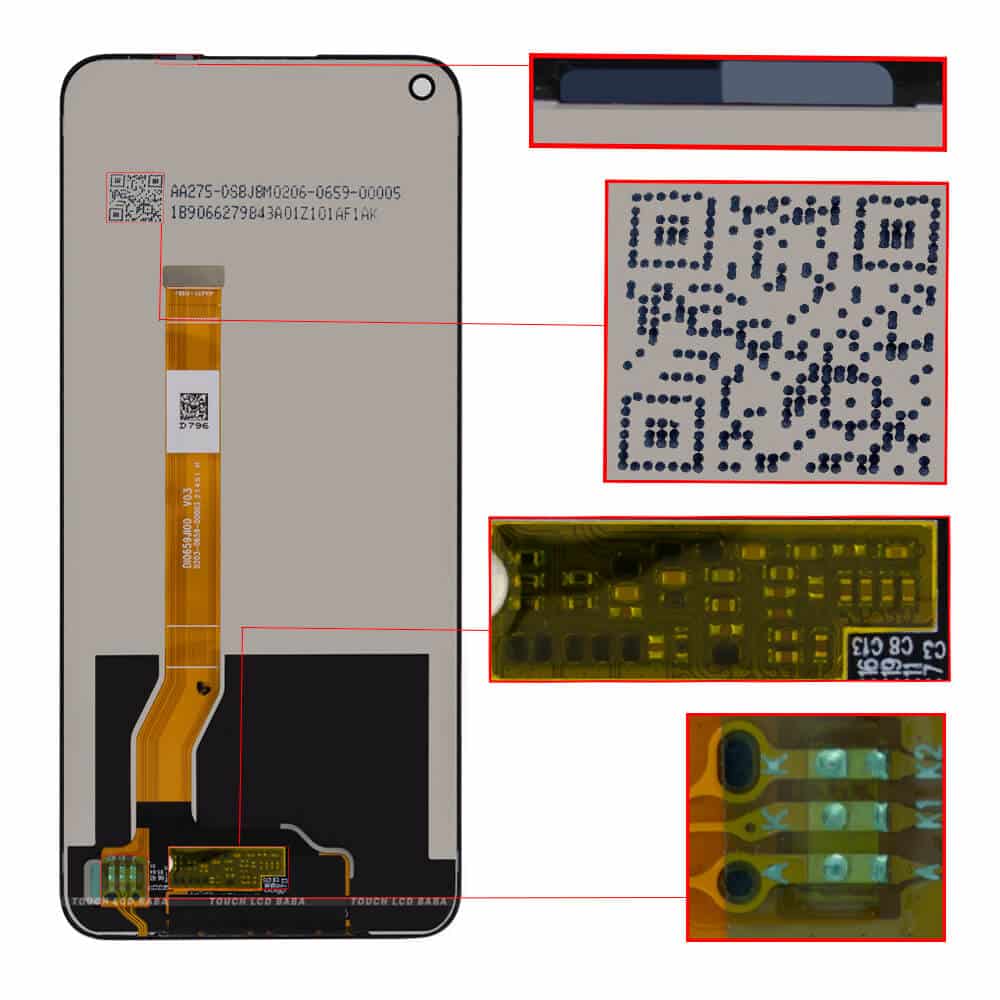 Shipping, Return and Refund Policy
All our products come with 30 days return, refund, and replacement guarantee. To return a product, It should be in the same condition we sent. You can't use or fix the new OnePlus Nord CE2 Lite display if you want to return it. For complete details about Shipping, Returns and Warranty, please click here.