A broken OnePlus 11R display is disheartening, but you can easily replace it using an original display combo. We're so reliant on our phones and can't afford a phone with a non-functional display. OnePlus 11R is a premium phone, and a moderate blow to the touchscreen glass will not stop the display from functioning. In most cases, the top layer of touchscreen glass will crack, but the phone will still be operable, and you should be able to use the phone normally. A broken touchscreen glass looks bad, and you don't want to use a broken phone.
Once the OnePlus 11R display or touchscreen glass cracks, you'll try to find a solution to the problem. Most customers search for a display replacement online or visit local repair shops to explore options. In most cases, you'll not be able to find original screens in the local market because only workaround solutions are available there. Most technicians will either offer a duplicate display to you or suggest replacing only the broken touchscreen glass with a duplicate glass. This page will provide complete information about the OnePlus 11R display replacement, available options, and their advantages and disadvantages.
OnePlus 11R Display Specifications
| | |
| --- | --- |
| | This combo is 100% original, tested, brand new, and suitable for the OnePlus 11R, model number CPH2487. |
| | The OnePlus 11R display size is 6.74″, the display type is Fluid AMOLED, and the resolution is 2772 x 1240 Pixels. |
| | We offer a 100% original display with Corning Gorilla Glass 5 protection. |
| | The new display supports 1B colors, 120Hz, HDR10+, and 1450 nits peak brightness. |
| | The In-display fingerprint scanner and proximity sensor also work perfectly with this display. |
| | We buy our stock from the OEM manufacturers to ensure 100% original immaculate quality. |
| | Our testing team tests each display on the OnePlus 11R motherboard before shipping it to our customers. |
| | The new display has a 30-day testing guarantee (without fitting or pasting the display). |
| | If you face any problems while testing the display, you can request a return, refund, or replacement. |
| | The display is readily available in stock, and shipping time is very fast. |
| | You can order the display using Cash on Delivery or Online Payments(10% discount on online payments). |
What is the meaning of the OnePlus 11R Display Combo?
If display combos were unavailable, you could never replace the broken screens.  Imagine a display combo as a new display unit that helps you replace a broken AMOLED display or touchscreen glass. All mobile phone technicians and service centers use a display combo to overcome the damage, and that's a standard way of replacing broken screens. A display combo consists of two individual parts combined into one, and while you can damage only the display or glass, you must replace the complete combo in case of damage.
Please also know that buying any display combo is not enough, as screen replacements are available in varied qualities. You should always buy the original display replacement to maintain the original quality levels, as that's the only way to retain the display quality. If you rush for the cheapest options, you'll never get the desired display quality and end up sacrificing the most premium features of the display.
Why would I replace the complete display when only the glass has cracked?
Most customers assume replacing the display unit is unnecessary when only the glass has cracked, and everything else is good. Please note that broken touchscreen glass is closely combined with the display, so you can't replace it alone. The structure of the display disallows individual replacement of parts, and that's why only glass replacement is not the right solution. You might argue that glass replacement is possible, which is true, but that doesn't mean that it is the right solution. We'll also enlighten you about the pros and cons of glass replacement in the next section.
What are the major drawbacks of only glass replacement?
Glass replacement might sound like a life-savior, but it is not. As a layman, you might not be aware of the drawbacks of glass replacement, and the technician doing it won't tell you because that would surely hurt his business, and you might change your mind. Here are some facts about the glass replacement:-
Glass replacement relies entirely on using a duplicate glass to replace the original.
You lose the Gorilla Glass protection because a fake glass doesn't have this protection.
Your phone becomes 5 times more fragile because cheap glass can't withstand a minimal impact.
The display can also break during this procedure; you'll feel helpless if that happens.
If the display cracks during replacement, you must replace the complete display unit.
Glass replacement is temporary, and you can't expect long-term durability.
White spots, dust, dead pixels, small lining, changed color tint, and prevalent issues when you replace only the glass.
A repaired display never works like the original brand-new display, and that's a fact.
Please note that glass replacement is designed to restore the broken display with shallow techniques. If you thought you'd replace the broken touchscreen glass with another original glass, that's impossible. Original touchscreen glass isn't sold separately by the manufacturer, and all glass replacement procedures use duplicate glass only. You can try glass replacement if you think it is good for you. We've outlined the drawbacks and issues you'll surely experience.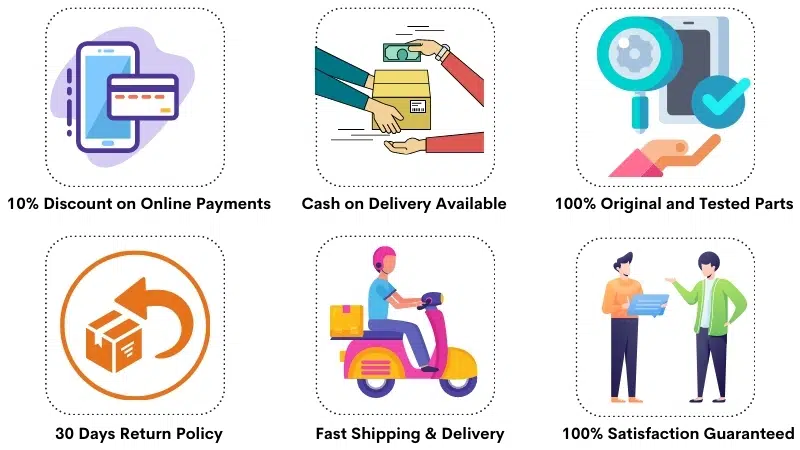 Frequently Asked Questions
Q: How much does buying a new OnePlus 11R display in India cost?
A 100% original AMOLED display replacement for the OnePlus 11R costs around Rs 8800-9000. You will get a 100% original AMOLED display as you get assembled with a brand-new phone. You can use all the features like high refresh rates, multi-touch and in-display fingerprint. The original display's durability is excellent; you don't need to invest money repeatedly.
If you buy a low-quality compromised display that is either second-hand, repaired, or refurbished in any way, you'll not get the same quality as before. A repaired display will have some components replaced, flex cable replaced, and other similar issues. You can find a OnePlus 11R display replacement for cheaper, but it doesn't work like the original brand-new quality.
---
Q: Can I use the in-display fingerprint reader to unlock the device?
Yes. The new display supports in-display fingerprint scanning and unlocking. You can use old fingerprints and register new fingerprints without any problems. Please note that the display's role is limited in the fingerprint functionality, and other hardware parts like the optical fingerprint reader and charging flex are also involved. The display is a medium to scan the fingerprint data, and that's its main role.
The area on the display where you place your thumb to unlock the phone is transparent, and an optical fingerprint is pre-fitted in the frame. That optical reader reads the fingerprint data through the display's glass and stores the data in ROM. Later, this data is used to read the fingerprint and then authenticate it with the data in the phone's memory. If the display is good and the optical reader is defective, the fingerprint will not work. In 99% of the cases, if the fingerprint was working before the damage, it will continue to work after that unless there is severe hardware damage.
---
Q: I want to buy only the touchscreen glass. Do you offer it?
Sorry, but only touchscreen glass isn't available with us. We assume you want to replace only the broken glass, so you need only the touchscreen glass. If that is right, please have the technician arrange the touchscreen glass. If you try to arrange it yourself, you might not get the desired product, and the best way would be to ask the technician to arrange it for you.
---
Q: I want to identify the original OnePlus 11R display myself. What can I do?
Many customers are skeptical about buying a display and feel someone will dupe them. For this reason, they want to identify the original display themselves without having practical knowledge, and such attempts always result in arguments. A layman customer often assumes the original display must have a barcode, proper OnePlus packing, and other flimsy things. Genuinely, if you're in the same boat, please honestly assess your practical knowledge, and if you've never even seen how a display comes, please don't assume false things.
Anyone who knows the original screens can visualize the display's photos on this page and know the product's quality. These product photos refer to the product you'll get, and anyone with an actual product's knowledge can verify the product's authenticity. The display always has the manufacturer's information, but that's known to the people who have been actively working in the industry for several years. The best way would be to either trust the seller, have a conversation with them, or take your business elsewhere to those you can trust. It is all about trust; you must trust someone if you don't know a particular subject.
---
Q: Can you please elaborate on the most prominent features of the display?
We offer a 100% original display identical to your factory-fitted display in all aspects. Here are some prominent features that are supported and asked by customers :
In-display Fingerprint scanner.
Always-On Display.
Multi-Touch.
1B Colors
120Hz High Refresh Rates
HDR10+,
1450 nits peak brightness
Above are the most prominent features customers ask for, which are supported. It is a customer's mindset to confirm the individual features, and we also understand that they don't want to compromise the quality in any aspect. You don't need to worry because all original features are supported.
---
Q: How would I install the new display if I buy it online?
Please note that installation should be done properly, and you shouldn't attempt installation alone. The OnePlus 11R phone is not a device you can repair on the first attempt, and even if you can, that won't be completely risk-free. Therefore, always seek a professional technician's help installing the display on your phone, which would be the best approach. A technician would charge around Rs 500 to install the display, and you can discuss it with a technician before ordering the display.
---
Q: How do you source the original displays?
It's a great question that would help you understand the concept of original displays. We buy our stock from the OEM manufacturers that make and supply original screens to the company. These are OEM factories, and OEM stands for Original Equipment Manufacturers. While these manufacturers supply spares to the mobile phone company, they also sell spares in the open market. We buy our stock from the OEMs and test the screens properly, and that's why you'll always get the same product as you get with a new phone.
---
Q: Why is your price cheaper than the service center?
The prices in the official service center are primarily on the higher side, and that's a well-known fact. If you have asked this question because you worry about the product's quality, you get the same quality display as in the service center. The price is cheaper because we buy directly from the OEMs, and our margin is minimal, unlike the brands. Everyone knows that brands take a huge margin from customers, and all that goes towards marketing and their establishments to create an impressive image so that customers don't hesitate to pay outrageous prices because they trust the brand. It's that simple!
OnePlus 11R Display Photos
If you want to see the product photos of the OnePlus 11R display replacement, please check the images below. It is a 100% original display replacement and you can use this product to overcome any damage to the display or touchscreen glass in your phone. If you've any questions, please contact us at 9587954273.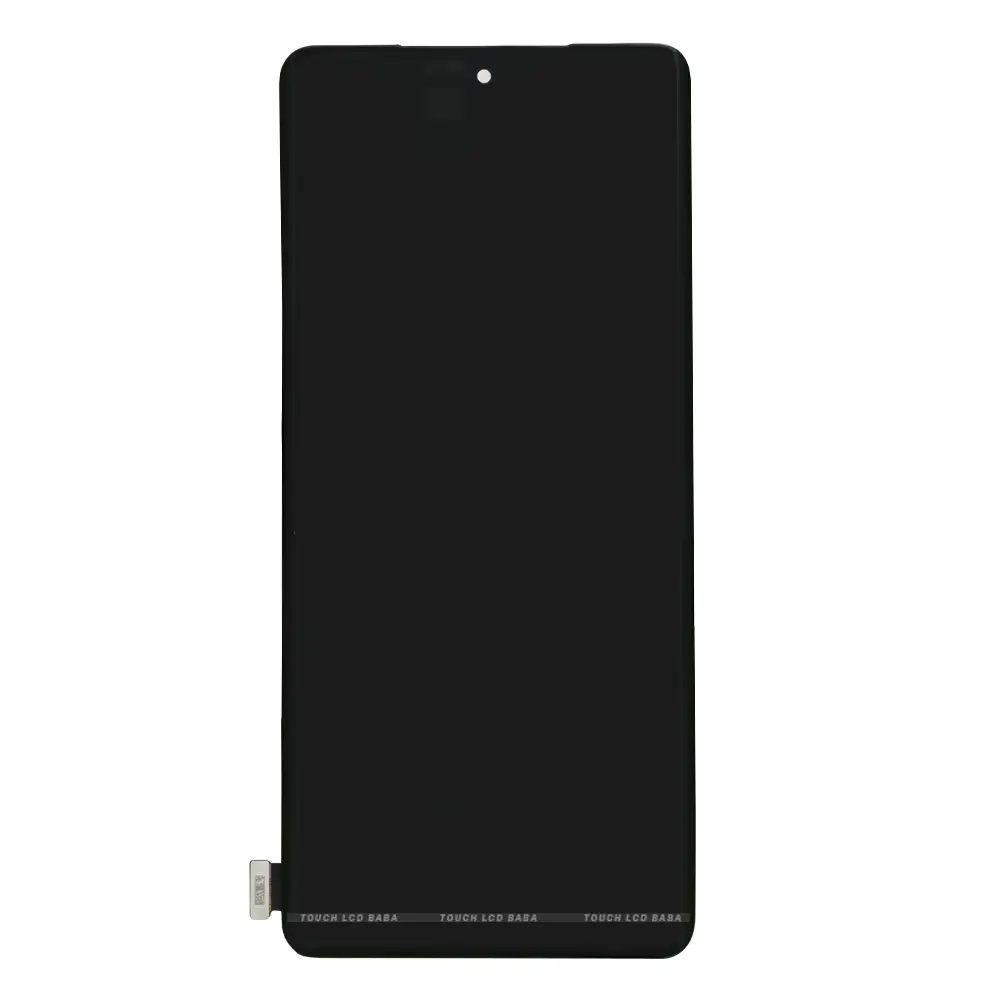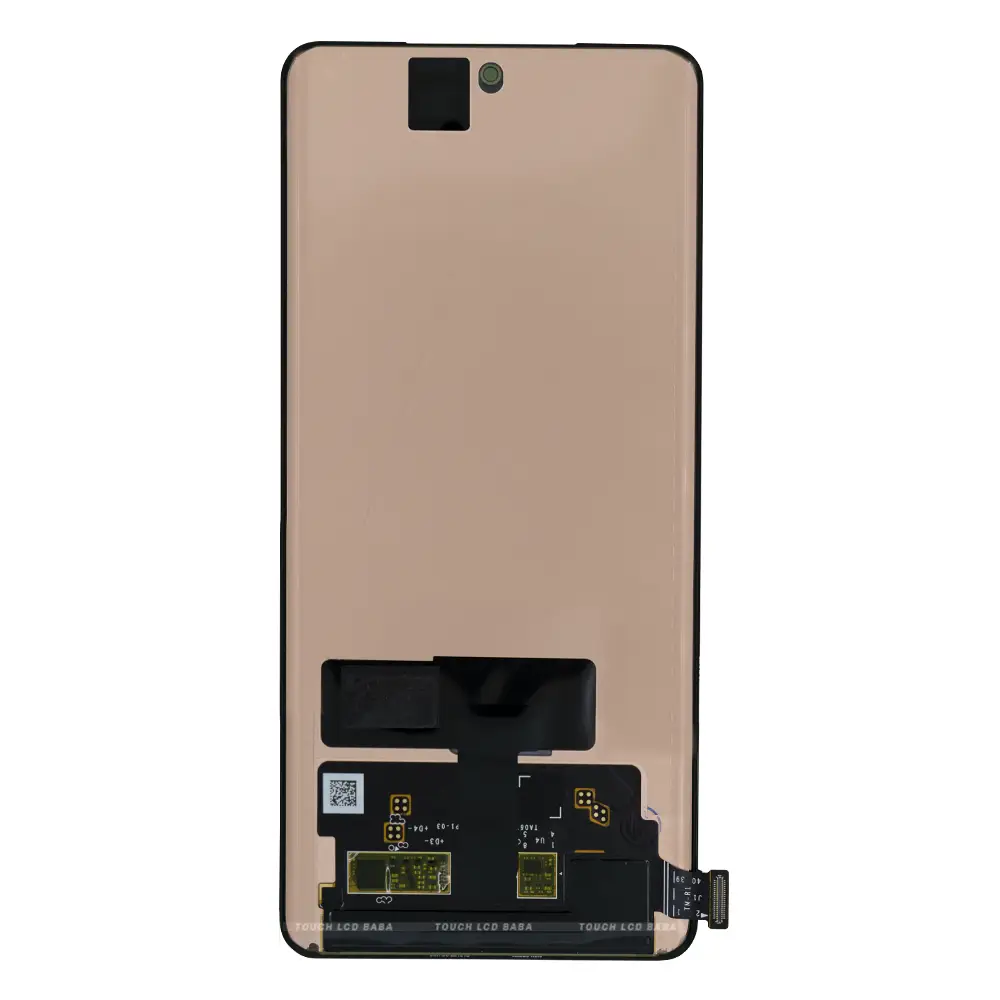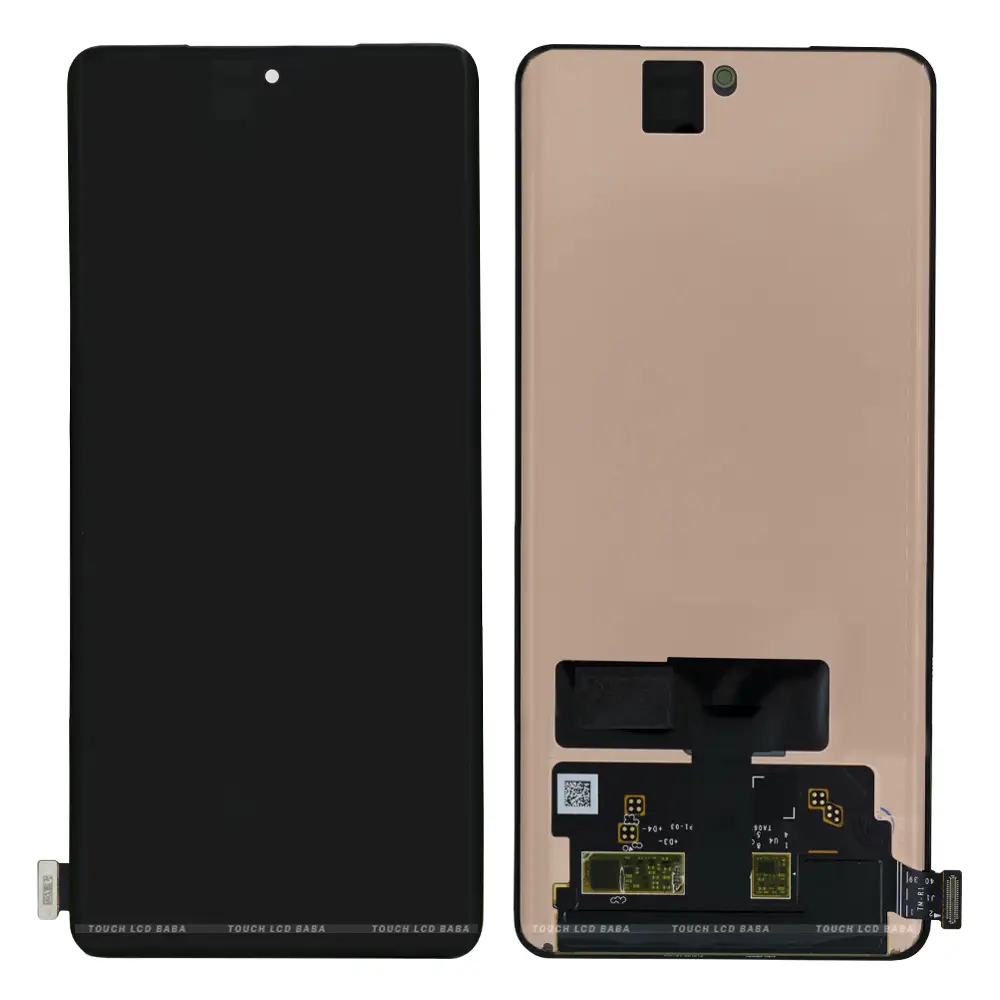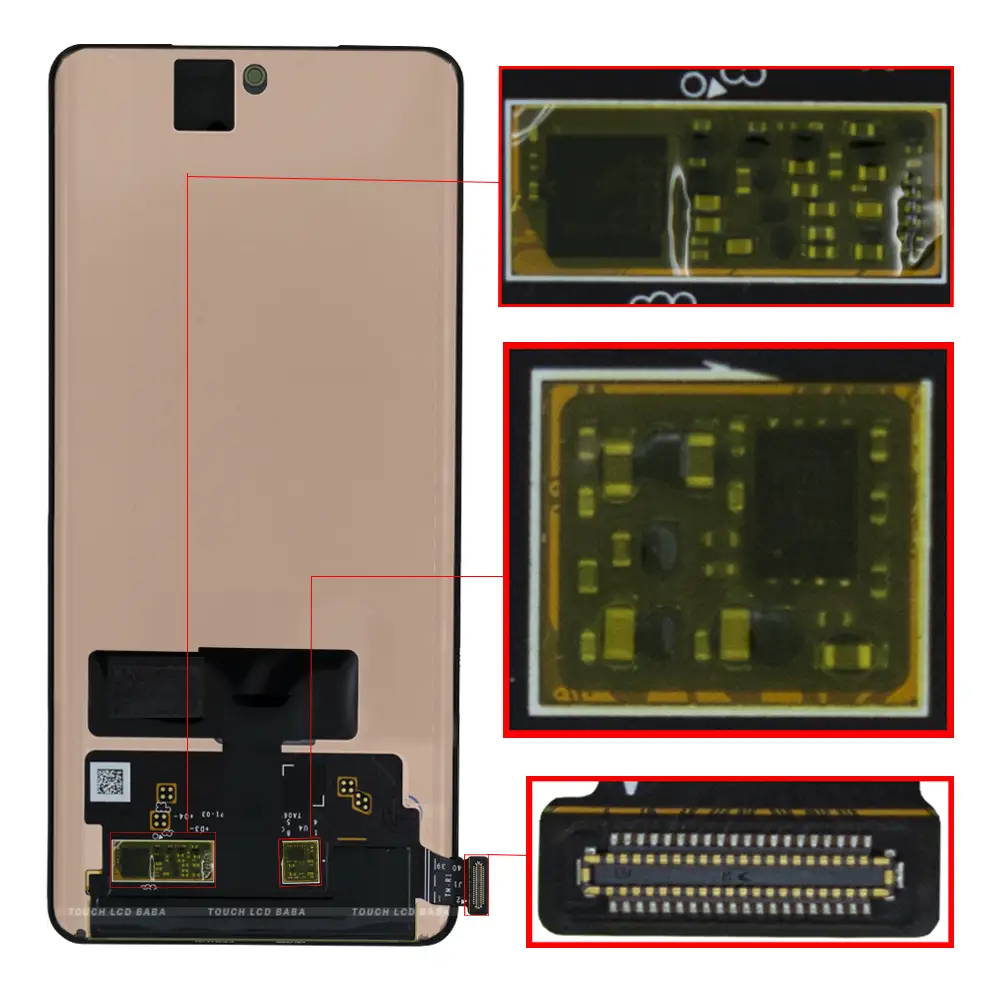 Shipping, Return, and Refund Policy
All our products come with a 30-day return, refund, and replacement guarantee. To return a product, It should be in the same condition we sent. You can't use or fix the new OnePlus 11R display if you want to return it. For complete details about Shipping, Returns, and Warranty, please click here.