A broken Oppo A15s display poses a real problem because now you can't use your phone any further. It is likely that the touch screen digitizer still works, and you can use the phone, but you might have lining or blacked-out areas on display, which commonly happens when the inner display breaks. In some cases, only the touch screen glass breaks, but your phone looks very bad, and you feel embarrassed while using it in your office or among your friends.
We all use mobile phones, and as we carry them all around, the chances of accidental drops increase a lot. We use the phone while driving, while running, or even while doing exercises and these activities result in an increased risk of damage. On one bad day, you drop the phone on a hard surface and damage the inner display or top layer of touch screen digitizer glass.
It feels very distressing when the display (or touch screen glass) breaks, but it is possible to restore your phone to its original condition by using the original screen replacement. We'll discuss common problems and solutions on this page when you buy a display replacement for Oppo A15s. This information will clear all the doubts off your mind and help you with making the right decision.
Oppo A15s Display Specifications
| | |
| --- | --- |
| | This display is 100% original, tested and suitable for Oppo A15s, model number CPH2179. |
| | The display size is 6.5″, the display type is IPS LCD and the resolution is HD+ 1600 x 720 Pixels. |
| | It is a complete folder of inner display and top layer of touch screen digitizer glass. |
| | You can use this combo to replace a broken inner display or touch screen digitizer glass. |
| | The new Oppo A15s display offers 100% the same colors, quality and brightness as before. |
| | We buy our stock from OEM manufacturers to ensure 100% original display quality. |
| | This display replacement is totally different from local products you buy in the market. |
| | We offer a 30 days return, refund and replacement guarantee on all our products. |
| | The display is readily available in stock and turnaround time is very fast. |
| | You can order the product using Cash on Delivery or Online payments. |
| | We guarantee that this product is exactly what you get with a brand new phone. |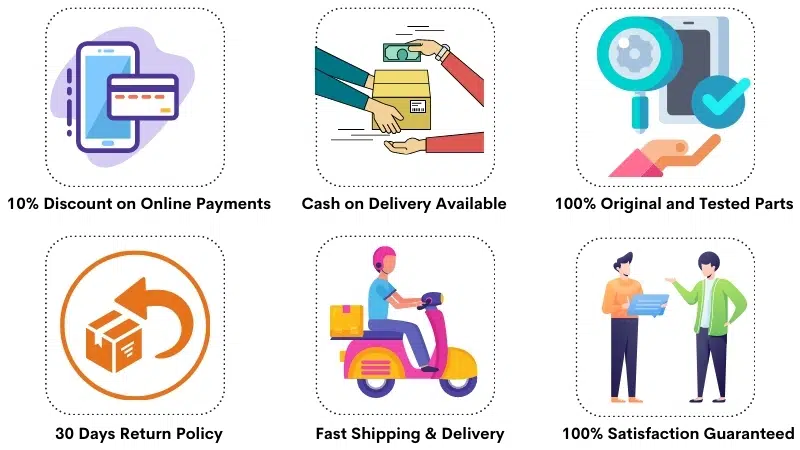 What is the meaning of an Oppo A15s display combo?
The term combo confuses most customers as they are not sure about what it means. A mobile phone screen takes shape after combining the display and touch screen digitizer glass into one unit. As two individual parts go hand in hand, the resultant unit is called a Combo/Folder/Assembly.
A display combo is an industry-standard for replacing broken display or touch screen digitizer glass. If you visit the official service center, you'll find that combo replacement is the only given choice for replacing broken display or touch screen digitizer glass. All the mobile phone combos are not equal in quality, and that's the main thing you should focus on.
Why do local technicians offer screen replacement for low prices?
The low price is typically the main attraction for most customers, and that's why they can't get the original screen replacements. Customers always want to save money and try to confirm the price with various sources to conclude. For example, when the Oppo A15s display breaks, customers usually contact the service center first, then local market repair centers, and search online to get a clear idea of the price. Customers do this whole exercise to find the lowest price, not to find the original quality. The theory buying for reasonable price blocks out the mind and customers can't go beyond that and end up wasting their money.
The prices in the service center are usually high, and as we also sell original screen replacements, our prices are also not low by any means. Now, you've got an option of the local market to replace your broken screen for a low price, but you probably don't know what you are buying. The screen replacements in the local market are all duplicates and don't provide the desired onscreen quality. After purchasing a duplicate display, the brightness, colors, sharpness, and touch screen fluidity all take a big hit.
The local market products are first copies designed to save money and are considered a short-term solution. The duplicate screens break again very easily; their brightness is very terrible, you can't enjoy the same quality as before. Therefore, if you buy something for cheap, rest assured that you will get a terrible product.
Common Customer Questions
Q: How much does it cost to replace a broken Oppo A15s display screen in India?
The price of a 100% original Oppo A15s display replacement is around Rs 3200-3300. If you buy a first copy screen replacement, the combo costs Rs 1500-1700 in India. The duplicate products never resemble the quality of original display replacements.
Q: How does the glass replacement work, and is it good?
One widely discussed and the advertised solution is the only glass replacement. Customers often think that when only the touch screen glass is out of shape, there is no need to replace the inner display. We totally understand that from a customer's point of view. Everyone wants to save money, and the glass replacement is a solution to save money, but you don't know certain aspects of replacing only the glass; otherwise, you will understand the reason behind its cheap pricing. Please make a note of these :
A) Very cost-effective for the technician
The glass replacement is prevalent because it is a solution that is extremely cheap and that's why technicians advertise it so much. The only touch screen glass costs around Rs 30-40 to a technician. Considering all the expenses from a technician's side, the highest bar is Rs 100, including the OCA Sheet, electricity, and all other aspects. By spending Rs 100, they can easily charge around Rs 1000-1200 from the customers, and that's the biggest reason behind the popularity of glass replacement.
B) Complete Based on Using Duplicate Spares
The glass replacement is completely based on using duplicate spare parts. If you think that the glass used by the technicians is the same original, you are mistaken. The duplicate glass holds the strength of tempered glass, and that's why such glasses break again with very little pressure. So what you are getting is definitely a duplicate product.
C) You won't get the original display quality again
Flaws inside display are a widespread phenomenon that happens with a lot of customers. When the technician tries to separate the display and touch screen glass, the strenuous activity on display causes white spots, yellow spots, and other similar distracting things inside the display. These spots are common, which means you can never enjoy the original display quality with the glass replacement.
D) Very Short-Lived and Repeated Replacements are required
The glass replacement is not durable by any means, and you'll not get the same durability as you get with an original brand new display. You are just one drop away, and the touch screen glass will break again. The reason is, low-cost parts are fragile. If the original glass was thick and had the Gorilla Glass protection, this new glass will be very thin and not have any protection on it. We've seen countless customers who complain that the refurbished display (after replacing the glass) broke again very easily, while the original display dropped several times and still stayed strong.
Q: Is it possible to verify the new display's quality before installation?
Yes, and you should always do that. Typically, when you go to the market, you hand over the phone to the technician and return home. The technicians buy a duplicate display from the market, install it on your phone, and when you examine the repaired phone, you are not satisfied with the quality. It always happens because you never verify the display's quality yourself before installation while you must do that.
To test the new Oppo A15s display, there is no need to install it on your phone. You can connect the new display to your phone's motherboard in open condition without actually pasting it. Open up the back panel of your phone, eject the old display's connection and then connect the new display's flex cable there. The new display will start working as usual, and you can test everything you want. You can check brightness, color quality and even play games to see how the new display responds. When you are satisfied with the performance, you can finally install it on your phone.
Q: What if the new Oppo A15s display doesn't work?
Customers often worry that a display they bought online might not work, and we totally understand this concern. Inside Touch LCD Baba, we always test each display before it leaves our warehouse. We use various techniques to test and verify the working condition of all products. Still, you should also test the display before installation because that's mandatory.
By testing the display, you can easily foresee the issues which might appear after installation. If you face any problems while testing the display, you can always return it to us. The part should be unused, and you can't paste it or remove the screen guard. Please note that you can't return the display if you violate the return policy.
Q: How does the official service center replace broken screens?
The official service center also replaces the combo rather than replacing only the glass. The mobile phone manufacturing companies are fully aware of all the flaws and problems of glass replacement, and that's why they never do it.  Even if you have a hairline scratch on the display, you'll need to replace the complete display unit. It really doesn't matter if the display is broken or the touch screen glass is broken; they will always replace the complete assembly. That's why customers are always 100% happy with service center replacement because they follow the best protocol for replacements.
At Touch LCD Baba, we also supply original spare parts, and that's always the right way to go. We buy original screen replacements from the OEM factory so that you can enjoy the same display quality as before. The only way to get a lower price is by getting a lower quality display that we never do or recommend.
Q: Should I purchase the duplicate screens replacements?
This totally depends on you because that depends on your preference. If you are low on budget or don't want to invest in the original screen for any reason, you can purchase the duplicate display from the market. Almost all websites (except us) sell duplicate spare parts only, and that's why their prices are so budget-friendly. If you buy from a website that sells the stuff for seemingly low prices, you are bound to get a duplicate display. You can purchase a duplicate/first copy/OG quality display if you don't care about the quality, and saving money is the only preference.
Oppo A15s Display Photos
You certainly want to see some actual photos of the display to understand how it looks like. As you can see, the display and touch screen glass both form a single unit, and that's what you need to replace. This part consists of the inner display and top layer of touch screen digitizer glass.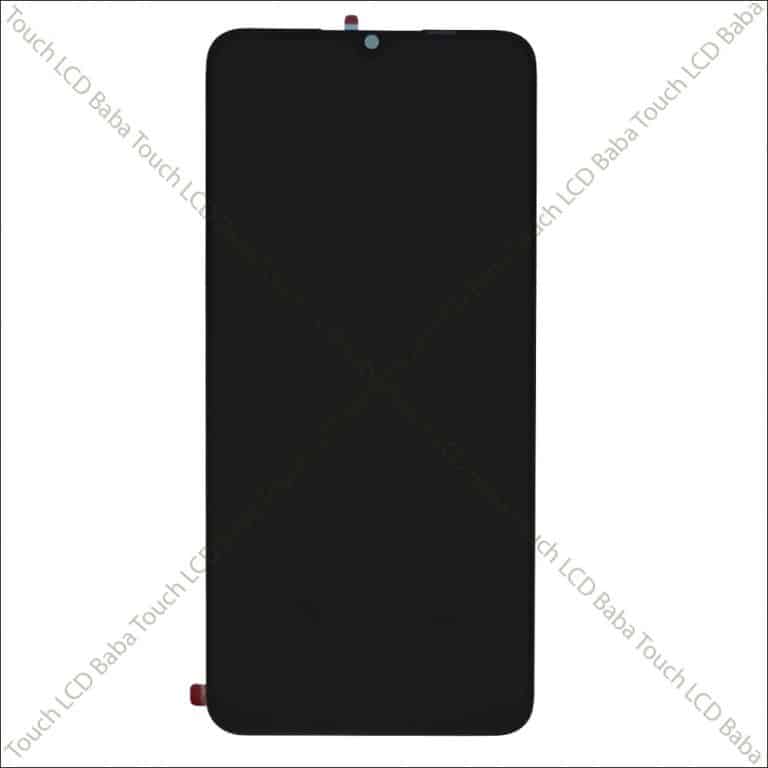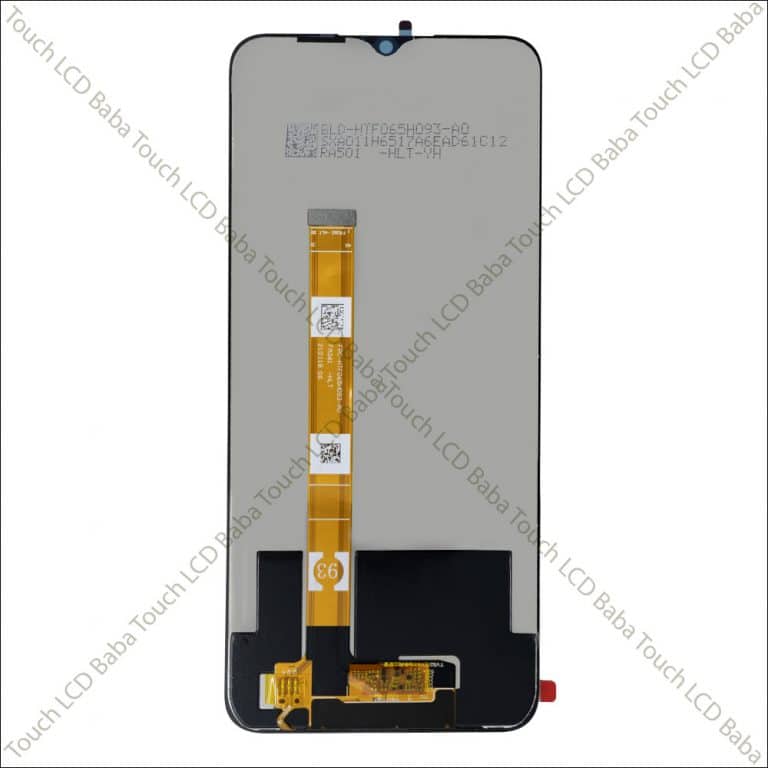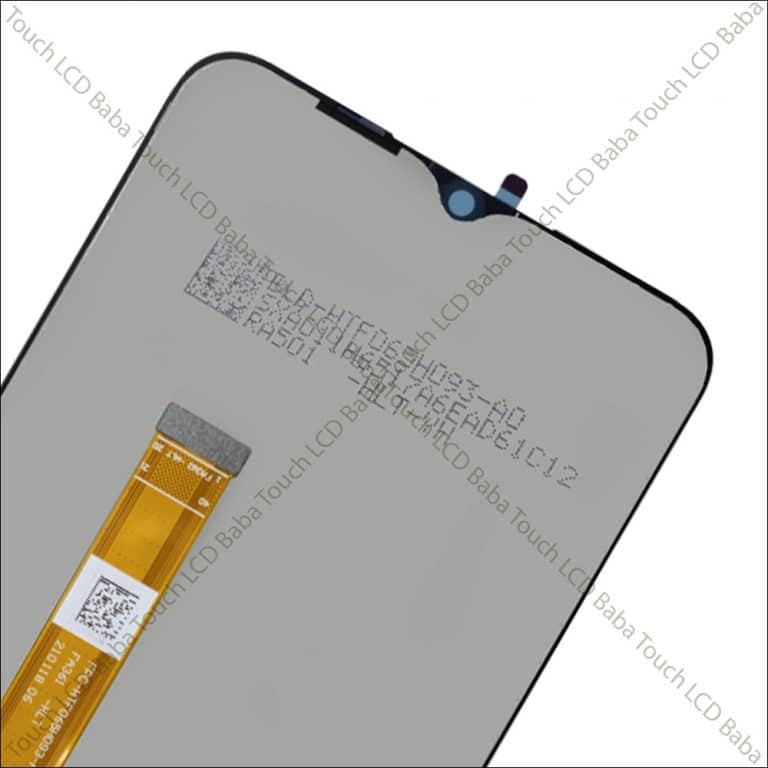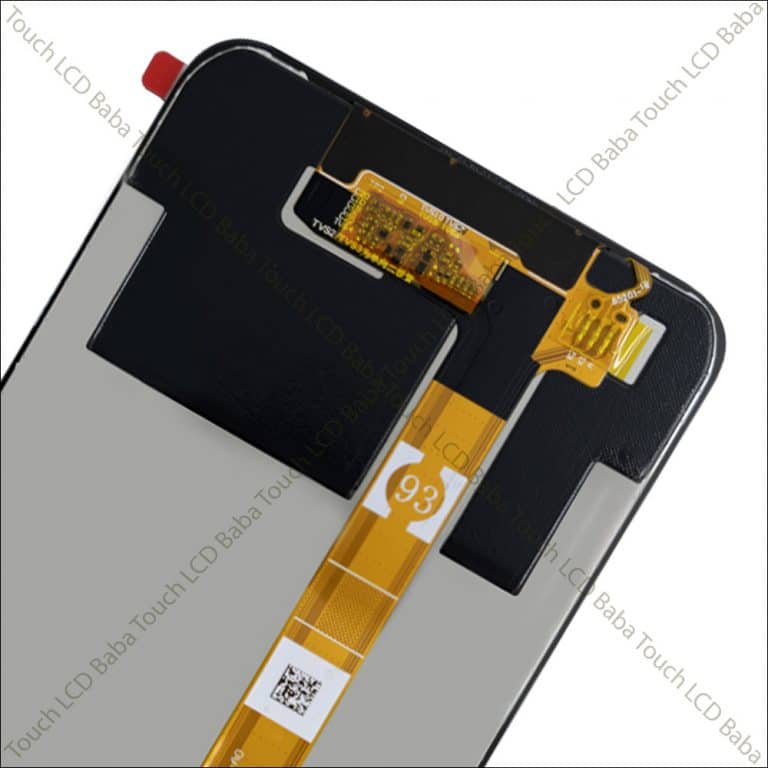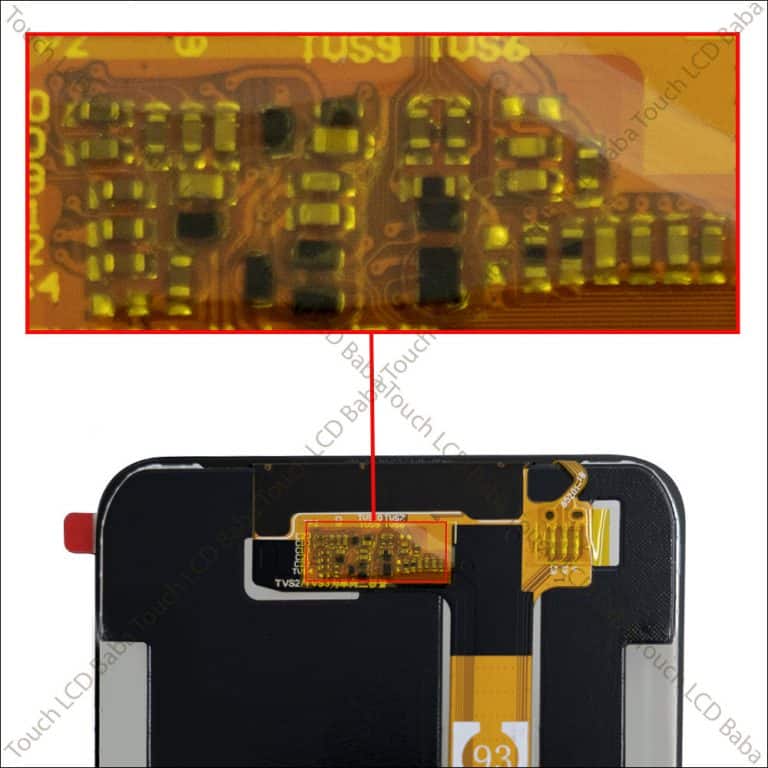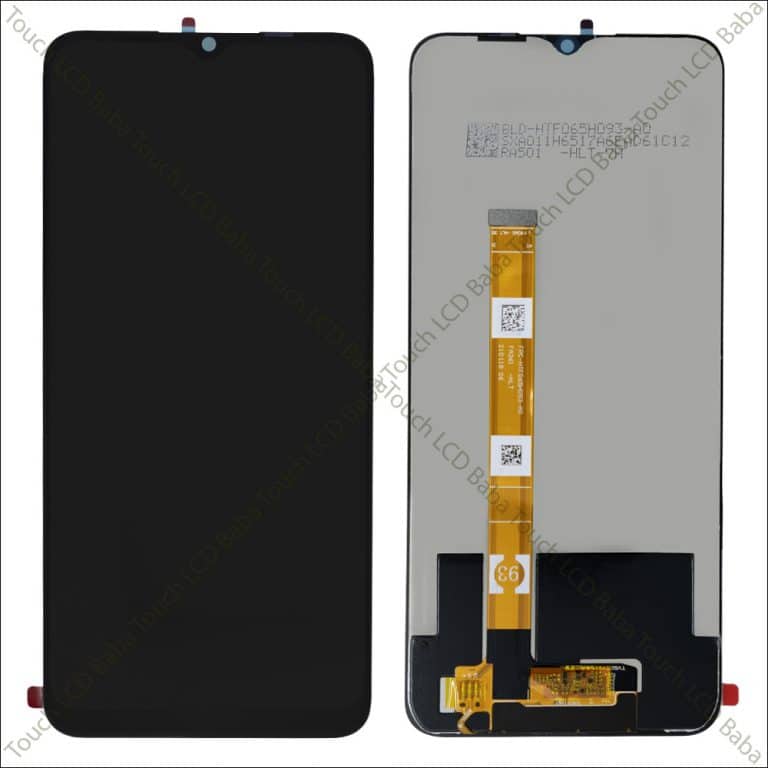 Shipping, Return and Refund Policy
All the products supplied by us come with 30 days return, refund, and replacement guarantee. To return a product, It should be in the same condition as we sent. You can't use or fix the new display if you want to return it. For complete details about Shipping, Returns and Warranty, please click here.